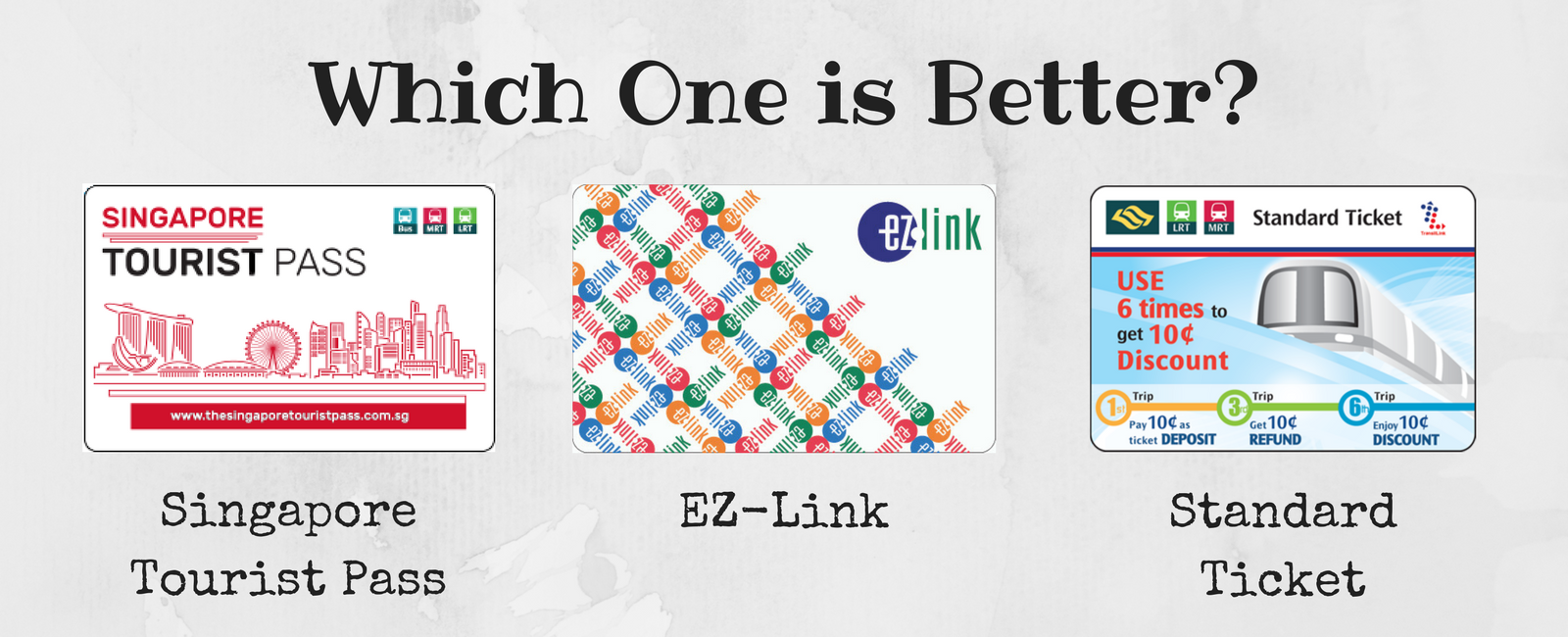 To take public transportation in Singapore, you need either cash or card.
Paying by cash is rather inconvenient because you need to give the exact amount, otherwise no change will be given. Majority people use cards, but which card is better?
There are 3 cards that travellers can use in Singapore: Singapore Tourist Pass, EZ Link and Standard Ticket. Each has its own pros and cons, and each is suited for different types of travellers.
In this post, I write about the details of each card, followed by situations when a certain card is more favourable than the other.
To learn about all the different types of transportation in Singapore, read my in-depth guide about getting around Singapore.
Continue Reading
Singapore Tourist Pass, EZ Link or Standard Ticket? Which One is Better?