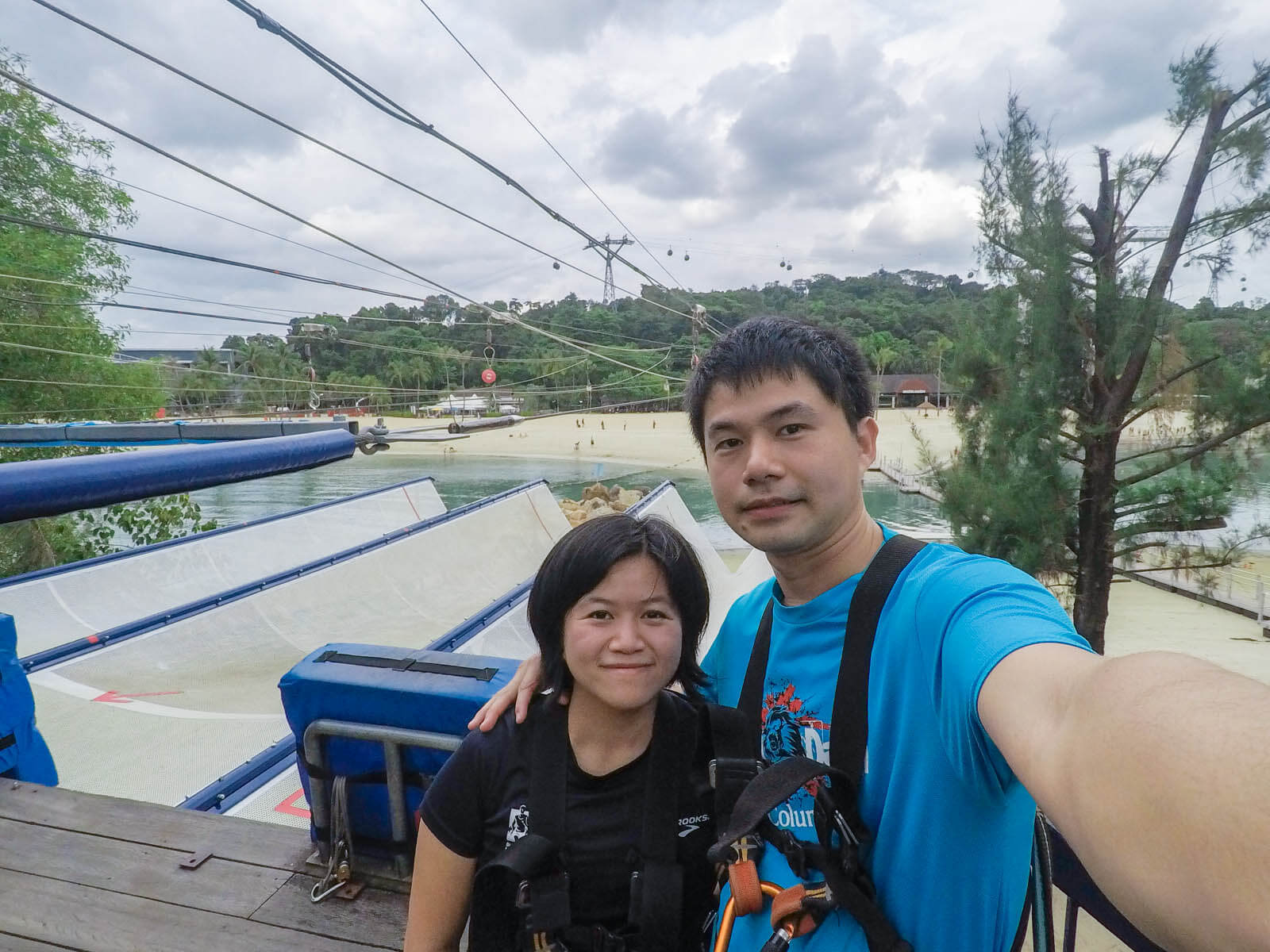 So, you've had enough of boring activities like swimming on Sentosa's beach? Enter Mega Adventure Park.
Travelling should awake all your senses, pump your adrenaline and give you a memorable experience to remember for a long time, shouldn't it? If you have the same view about travelling as me, then push all of your "Sentosa-must-do-things" to the bottom of your list and head to Mega Adventure Park first thing when you arrive at Sentosa.
As a long-time (over a decade) resident of Singapore, MegaZip has been on my radar for so many years. I felt a rush of adrenaline every time I saw people zipping past above me at Siloso Beach. I yearned to try it but the little voice in my head reminded me about that time I took 30 mins to calm myself before sliding down a terribly high water slide at Bali's Waterboom.
After years of grueling arguments between my heart and my brain, the former eventually won. I took the brave steps to Sentosa last month to prove if my heart made the right decision. (more…)
Continue Reading
A Guide to Zipping and Jumping at Mega Adventure Park Sentosa, Singapore