November is the beginning of holiday season. The crowd usually gets bigger towards the end of the month, as vacationers flock to Singapore for year-end holiday.
The school holiday in Singapore starts from 25 November 2022 to 31 December 2022. The final week of November will be the busiest week in November.
If you're planning for a trip to Singapore in November 2022, I highly recommend that you book your tickets and hotels as soon as possible because flight and hotel prices usually get very expensive during the year-end holiday.
Singapore's Weather in November
Historically, November is the second wettest month of the year, with the wettest being December. On average, it rains 19 days out of 30 days.
Rain occurs occasionally in the afternoon and early evening. It's best to bring an umbrella if you're planning for outdoor activities.
I recommend that you bookmark Singapore's weather website, which is a very useful website to see current rain area & intensity, and to check the rain forecast for the next 4 days.
November's temperature hovers between 24 to 31 degrees Celsius (75 to 88 degrees Fahrenheit). Generally, the temperature in Singapore doesn't differ much from month to month.
In November, the sun rises between 6.46am (1 Nov) to 6.51am (30 Nov) and sunset occurs between 6.50pm (1 Nov) to 6.54pm (30 Nov).
Travel Deals & Promotion
Free admission to Sentosa Express monorail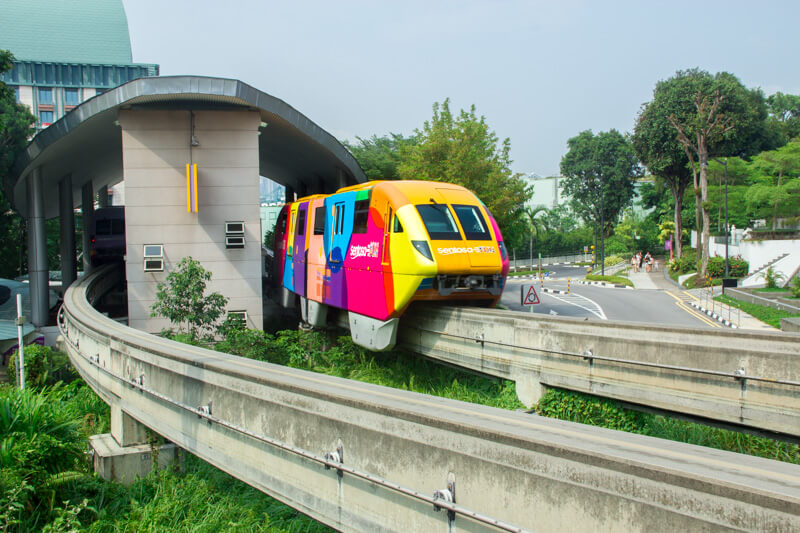 Sentosa is offering free admission to Sentosa Express monorail (U.P. S$4) until 31 Dec 2022. That means, everyone (locals and tourists) can simply go to Sentosa Express station at Level 3 of VivoCity, and ride the monorail to Sentosa island for free.
How it works: if you have an EZ-Link card, just tap your EZ-Link at the gate. Otherwise, if you do not have EZ-Link card, just inform the staff and they'll allow you to enter.
Things to do in Singapore in November 2022
1. The Doraemon Exhibition Singapore 2022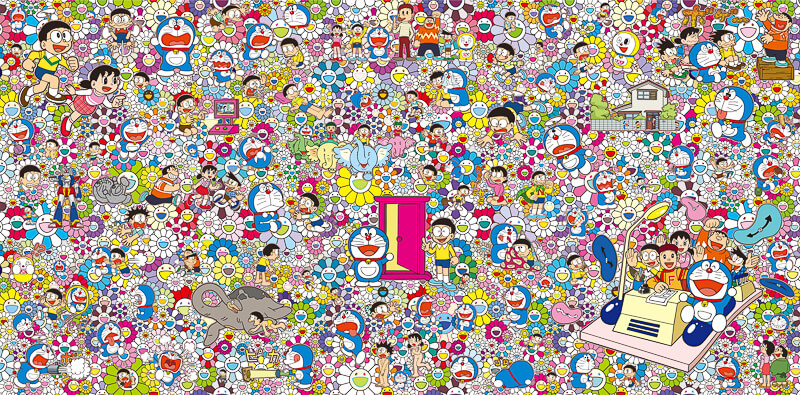 The Doraemon Exhibition Singapore will take place from 5 November 2022 to 5 February 2023 at National Museum of Singapore. It is the first global exhibition outside of Japan.
The exhibition will feature artworks that represent 28 leading artists' memories of Doraemon and their take on Japan's beloved icon, through a mix of ideas, mediums and techniques that include paintings, sculptures, graphics and photography.
Date: 5 November 2022 to 5 February 2023
Admission: S$30 for adults; S$25 for kids
Venue: National Museum of Singapore
Address: 93 Stamford Rd, Singapore 178897 (location on map)
2. Christmas Light-Up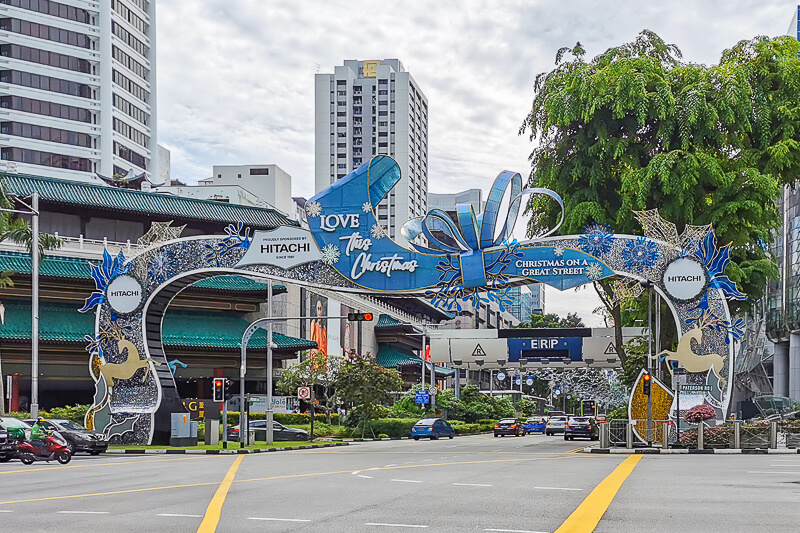 Many places in Singapore, especially shopping malls, will begin decorating for Christmas in mid November. You won't be able to see the complete light-up this month, but you can definitely start to feel the Christmas vibes.
Here are the places where you can see Christmas Light Up:
Orchard Road
Gardens by the Bay
Universal Studio
Changi Airport and Jewel
3. Singapore Writers Festival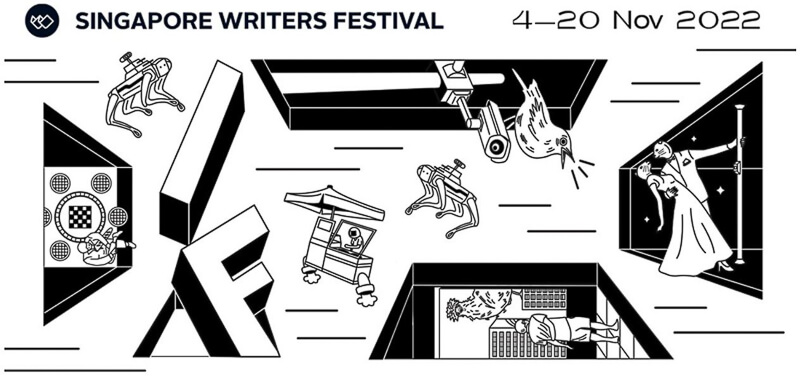 The Singapore Writers Festival is one of Asia's premier literary events held each year in November. This year, SWF will be held from 4 to 20 November 2022.
There are more than 200 programmes held all around Singapore. If you love reading and writing, you don't want to miss this. There are even kids events as well.
Date: 4 to 20 November 2022
Admission: Festival Pass costs $30/person. Some events are free to enter.
Address: Multiple places
4. Avatar: The Experience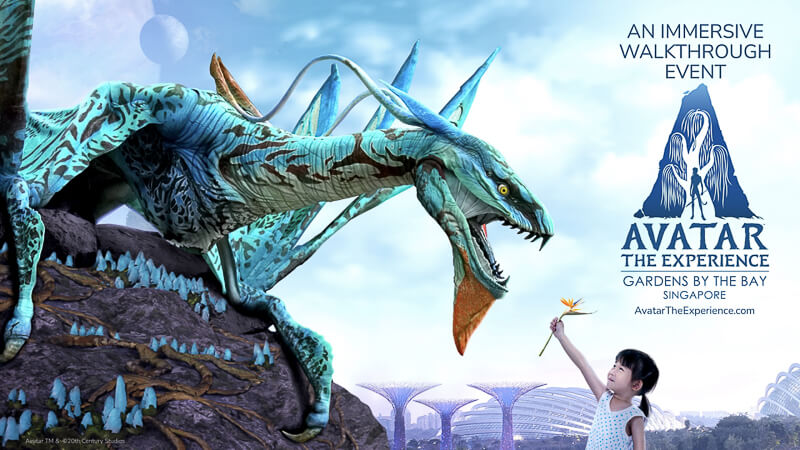 Avatar: The Experience is an immersive walk-through experience based on the movie AVATAR. Set at Cloud Forest, the exhibition will feature five different zones.
Visitors will be able to be immersed in bioluminescent environments and meet face to face with mystical creatures like Ilu, a new marine creature from the upcoming movie Avatar: The Way of Water.
Date: 28 October 2022 to 31 March 2023
Admission: From S$27 onwards
Venue: Cloud Forest at Gardens by the Bay
Address:18 Marina Gardens Drive, Singapore 018953 (location on map)
5. Can Everybody See My Screen?
Anyone who has done virtual meeting is undoubtedly familiar with the phrase "Can Everybody See My Screen?".
Through this Can Everybody See My Screen? exhibition, artists explore the relationship between technology and human being in an increasingly digitalized world.
Date: 9 September 2022 to 11 December 2022
Admission: Free
Venue: Gallery 2 at SAM at Tanjong Pagar Distripark
Address: 39 Keppel Rd, #01-02, Singapore 089065 (location on map)
What else to do in Singapore
If you haven't yet, I highly recommend that you read my guide on the best things to do in Singapore. In that article, you'll find 60+ ideas to make your trip to Singapore a memorable one.
If you have any questions about traveling in Singapore, join All About Singapore Travel Facebook group and post your questions there to get a faster response from me and other members.
If you like my work, you can buy me a coffee! Your support will help me to keep going!