Are you planning to travel to Singapore in September 2022? In this article, I'll share what you need to know about visiting Singapore in September 2022.
September is the month where locals celebrate the Mid-Autumn Festival. The exact date for Mid-Autumn Festival is 10 September 2022 (Saturday), but celebrations have started since late August.
If you visit Singapore in early September, there are various Mid-Autumn light-ups that you don't want to miss, I'll share more details about them further in this article.
The mid-semester school holiday takes place between 3 to 11 September 2022, with 2 Sept being Teacher's Day. Hence, it's likely that you'll bump into families spending school holidays at various attractions, hotels or restaurants.
It also means that attractions will be more crowded and hotels will be more expensive in the first half of September compared to the second half of September.
Singapore's Weather in September
September is the last month of Southwest Monsoon Season, which lasts from June to September. During this period, there is generally less rainfall.
Based on historical data between 1991 to 2020, September is the second driest month in Singapore in terms of rainfall.
Rain occurs occasionally between predawn and midday. Sometimes, short duration showers take place in the afternoon. It's best to bring an umbrella if you're planning for outdoor activities.
I recommend that you bookmark Singapore's weather website, which is a very useful website to see current rain area & intensity, and to check the rain forecast for the next 4 days.
September's temperature hovers between 25 to 31 degrees Celsius (77 to 88 degrees Fahrenheit). Generally, the temperature in Singapore doesn't differ much from month to month.
This month, the sun rises between 6.51am to 7am, and sunset happens between 6.57pm to 7.08pm.
Travel Deals & Promotion
Free admission to Sentosa Express monorail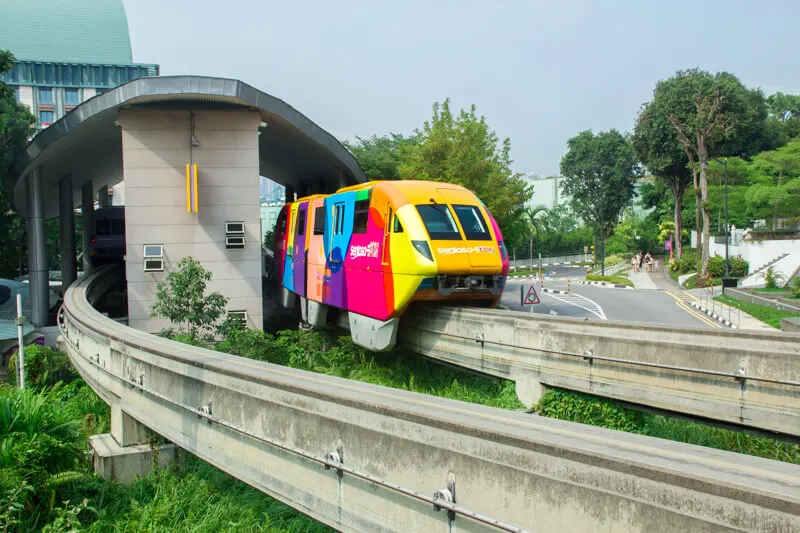 Have any questions about traveling in Singapore? Join All About Singapore Travel FB group, I'll be there to answer your questions!
Sentosa is offering free admission to Sentosa Express monorail (U.P. S$4) until 31 Dec 2022. That means, everyone (locals and tourists) can simply go to Sentosa Express station at Level 3 of VivoCity, and ride the monorail to Sentosa island for free.
How it works: if you have an EZ-Link card, just tap your EZ-Link at the gate. Otherwise, if you do not have EZ-Link card, just inform the staff and they'll allow you to enter.
Things to do in Singapore in September 2022
1. Mid-Autumn Festival Light-Up
Mid-Autumn Festival is huge in Singapore. Many places are decorated with lanterns, but the biggest light-ups are at the following locations.
i) Chinatown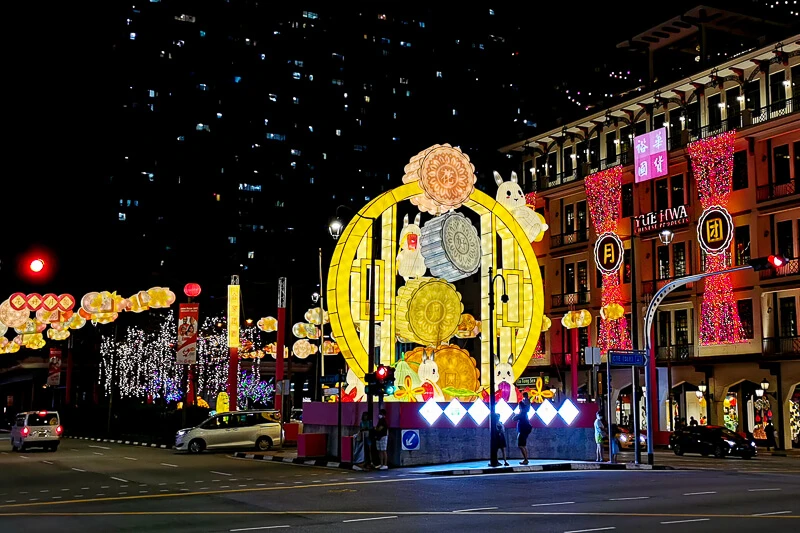 When: 26 Aug to 18 Sep 2022 (Light-up hours: 7pm to 12midnight)
Where: Junction of Upper Cross Street and New Bridge Road / Eu Tong Sen Street
Ticket: Free
Website: here
ii) Gardens by the Bay
When: 27 Aug to 11 Sep 2022 (Light-up hours: 7pm to 10pm)
Where: Supertree Grove & Golden Garden
Ticket: Free
Website: here
iii) Jurong Lake Gardens
When: 25 Aug to 18 Sep 2022 (Light-up hours: 7pm to 11pm)
Where: Lakeside Garden
Ticket: Free
Website: here
2. Eat Mooncake
This month, you can find shops selling mooncake almost everywhere you go, from local bread shops to luxury hotels. If you have never tried it before, I encourage you to try one.
There are 2 main types of mooncake: traditional baked mooncake and snow skin mooncake. The baked mooncake usually has lotus filling and comes with or without egg yolk.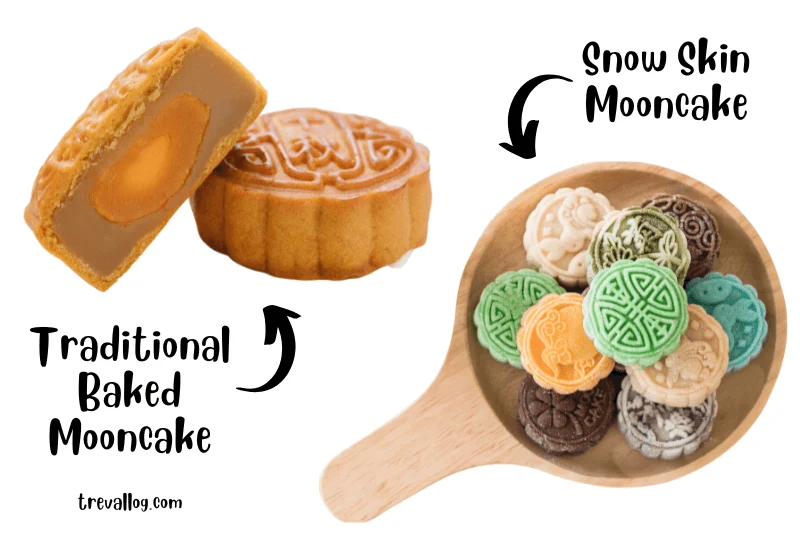 The snow skin mooncake is usually kept chilled and comes with fusion flavors, such as tea flavors, fruity flavors, chocolate, and even durian flavor.
The best place to look for mooncake is probably the Mooncake Fair at Takashimaya, Orchard Road. The Fair takes place from 4 August to 10 September 2022.
3. Visit Hanging Gardens Mexican Roots at Flower Dome
The Flower Dome is one of my most favorite places to visit at Gardens by the Bay. The flower theme changes from time to time. Right now, the theme is Hanging Gardens Mexican Roots.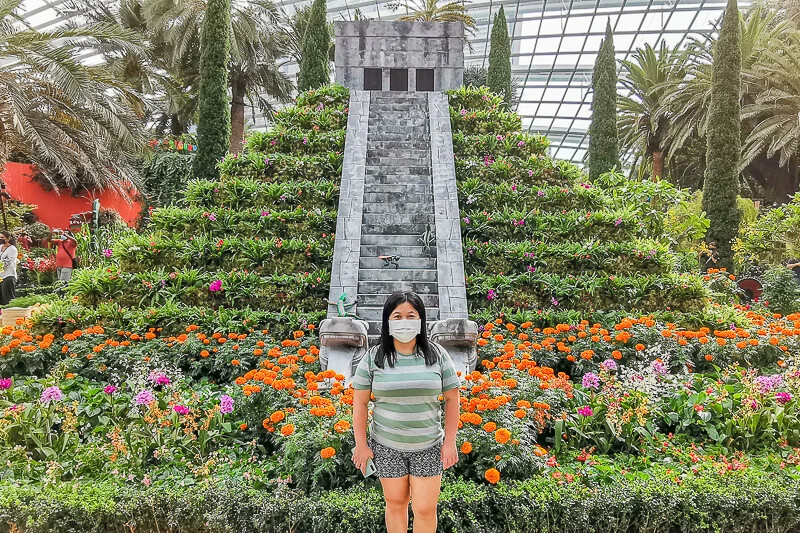 The Hanging Gardens exhibition takes place from 20 Aug to 25 Sep 2022. There's a beautiful replica of Chichén Itzá pyramid, a giant double-headed serpent and medallions with mosaic designs composed of seeds among other things.
I visited the Hanging Garden exhibition in late Aug. Read my experience visiting Hanging Gardens Mexican Roots at Flower Dome.
What else to do in Singapore
If you haven't yet, I highly recommend that you read my guide on the best things to do in Singapore. In that article, you'll find 60+ ideas to make your trip to Singapore a memorable one.
If you have any questions about traveling in Singapore, join All About Singapore Travel Facebook group and post your questions there to get a faster response from me and other members.
If you like my work, you can buy me a coffee! Your support will help me to keep going!