Shipwrecked: A Voyage Through Time is an interactive theatre performance that takes place every Fridays and Saturdays of June 2022 at Asian Civilisations Museum, Singapore.
The storyline is inspired by the 9th-century Arabian ship which was wrecked in the Java Sea. In the span of 45 mins, guests were treated to music, songs, interactive storytelling, team-based games, and arts and crafts.
In this article, I'll be sharing my experience on attending the show as well as my takeaways. If you want to find out more details about the show as well as its schedule, click here.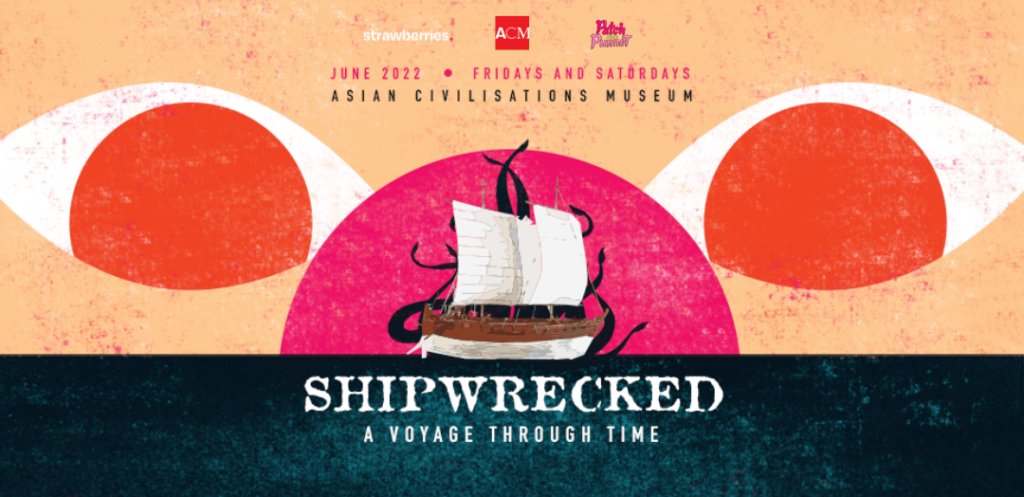 The Shipwreck
In 1998, a shipwreck was discovered off Belitung Island in the Java Sea. During the recovery, about 60,000 objects were retrieved from the cargo, including ceramics produced in China during the Tang Dynasty (618-907), as well as luxurious objects of gold and silver. Thus, the shipwreck is also known as the Tang Shipwreck or Belitung Shipwreck.
It was observed that the construction of the ship didn't use a single nail or dowel. Instead, wooden planks were sewn together with rope made from coconut husks. Wadding was packed around the joints and sealed with lime to waterproof the ship. These techniques were characteristics of ships from the Gulf, which was part of Abbasid Caliphate (750-1258).
The ship was believed to start its journey from Middle East to China, passing through the Straits of Malacca. After unloading its cargo at China, it was then loaded with Chinese cargo and set sail back to Middle East, passing Java along the way. It was then wrecked in the Java Sea during the monsoon period.
Source of information: Asian Civilisations Museum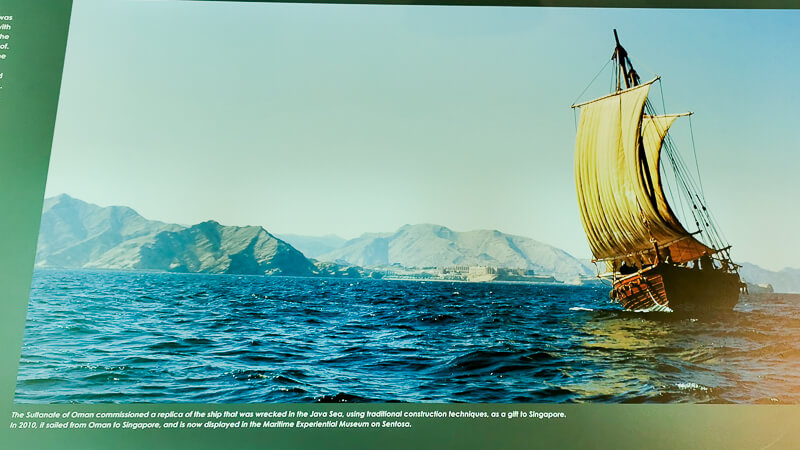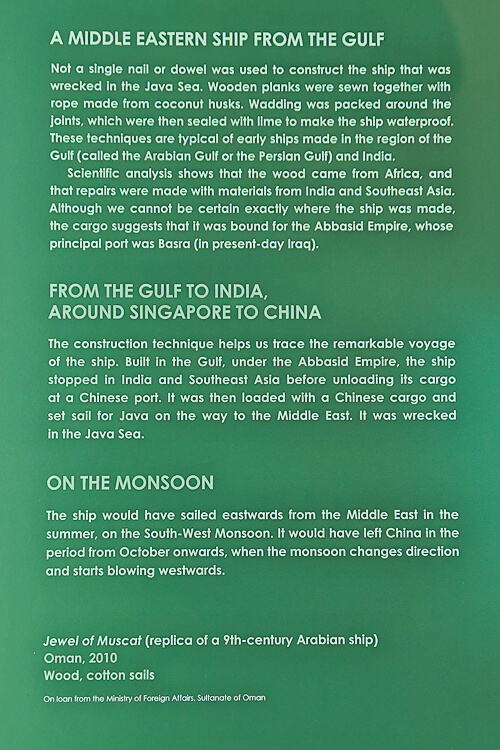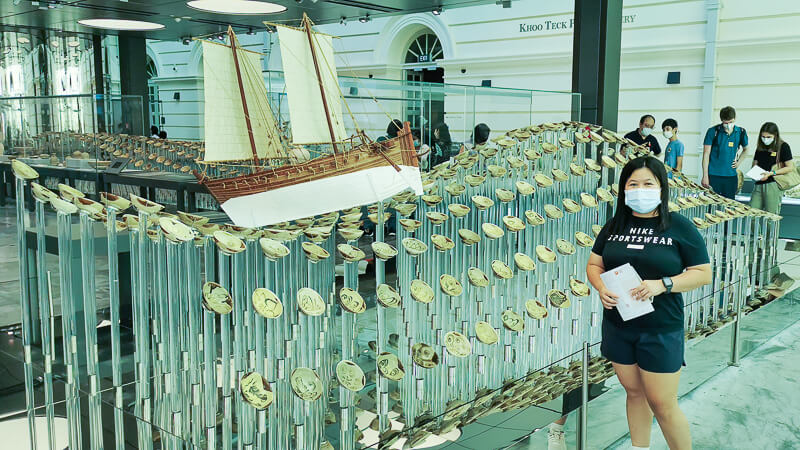 The Plot
The story of Shipwrecked: A Voyage Through Time started with a prologue by a female art teacher. Then, Salman, a guy wearing Arabian costume, came into the scene looking very lost and confused. He seemed disorientated and suffered memory loss.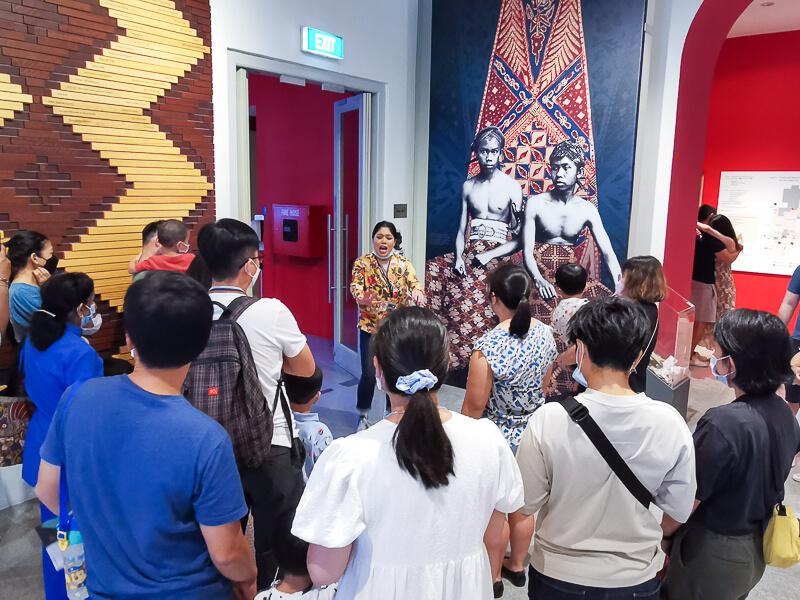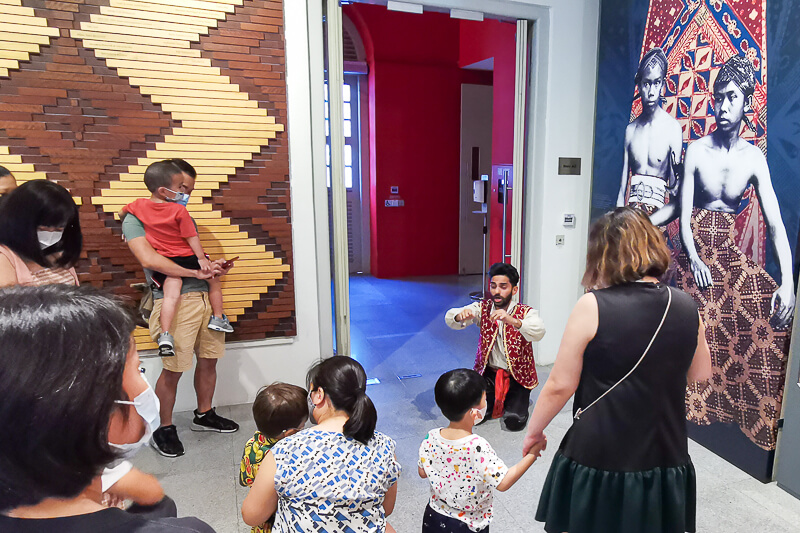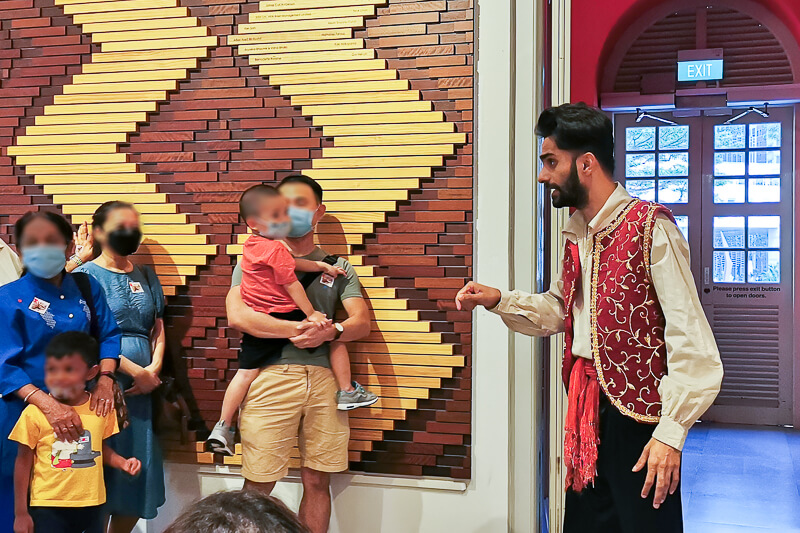 As he explored the space around him (in the museum) and came across the Tang Shipwreck exhibition, he started to gain his recollections bit by bit.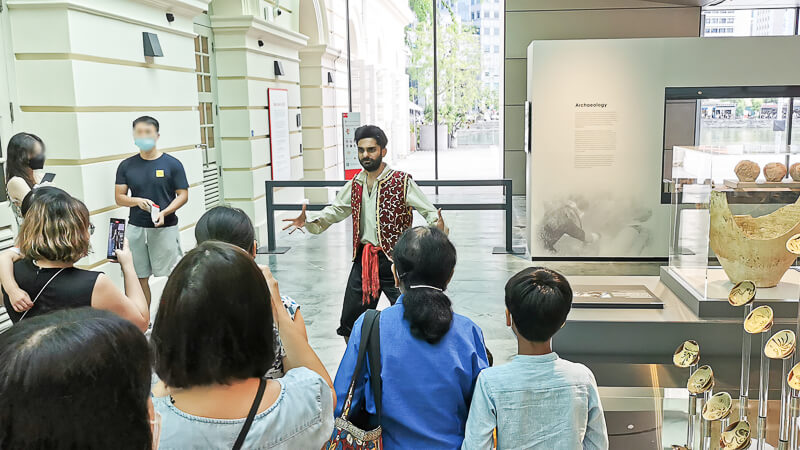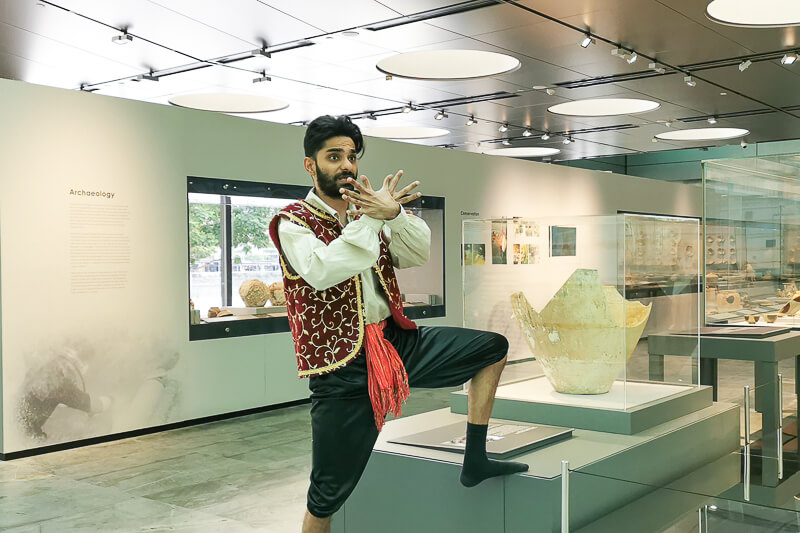 Gleefully, he told the audience stories about his time on board of the ship, what he did during his free time, and about a girl he was fond of.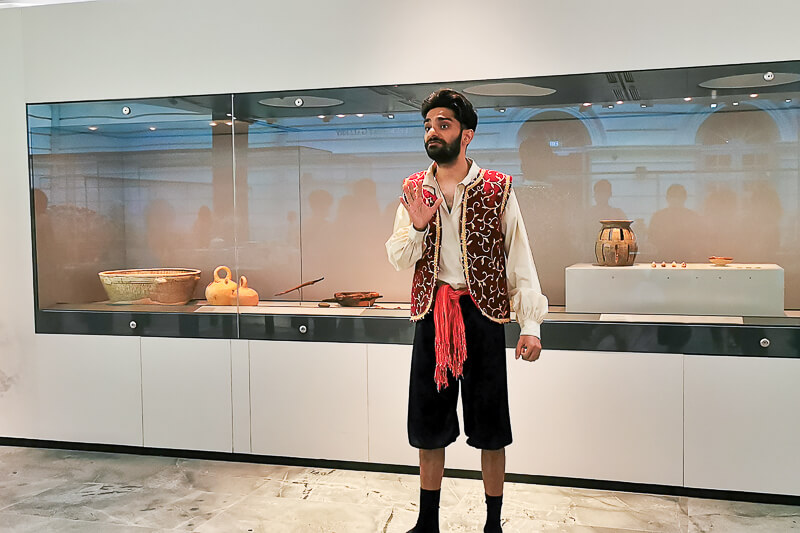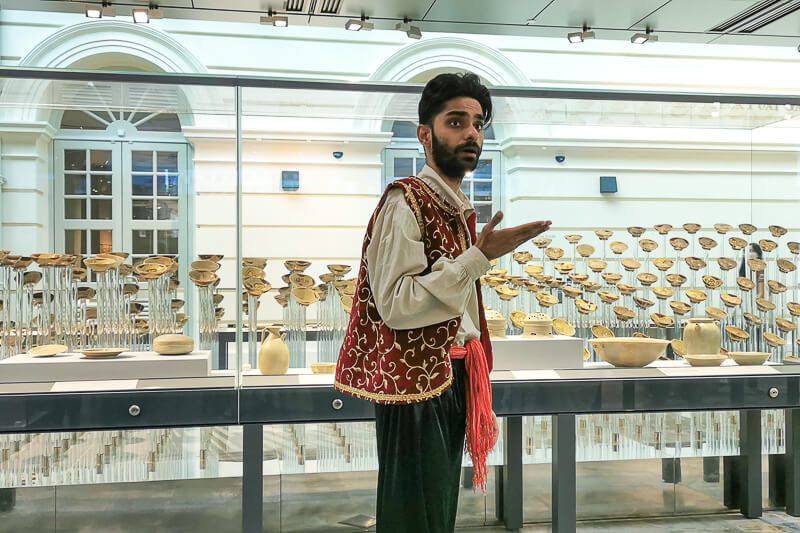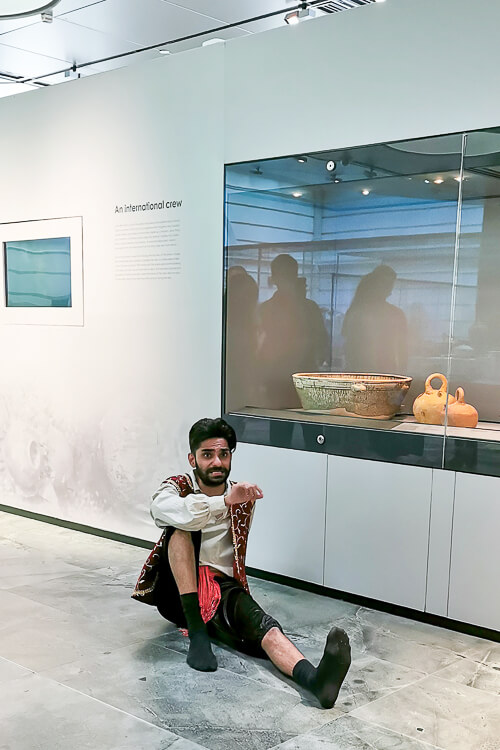 Then, more recollections flooded his mind as he recalled about that time when the water started coming into the ship, about the tentacles split the ship into two. And finally, he came to the conclusion that someone (some witch) is responsible for transporting him through the space and time.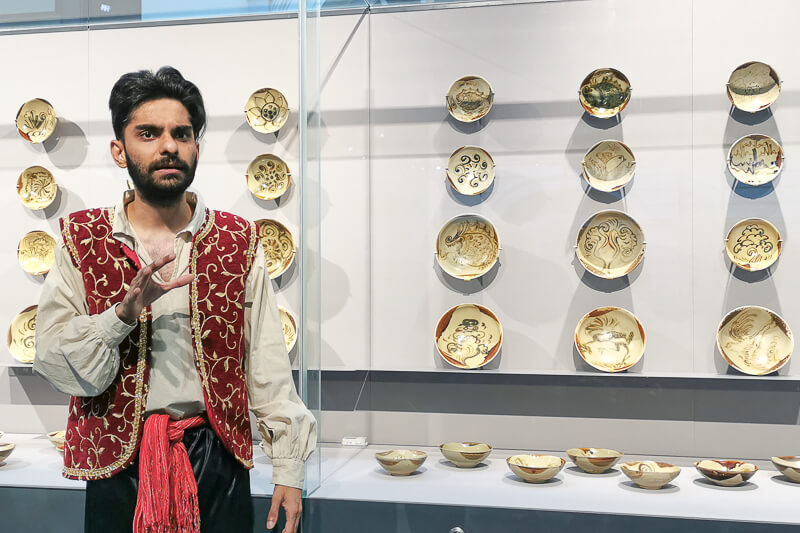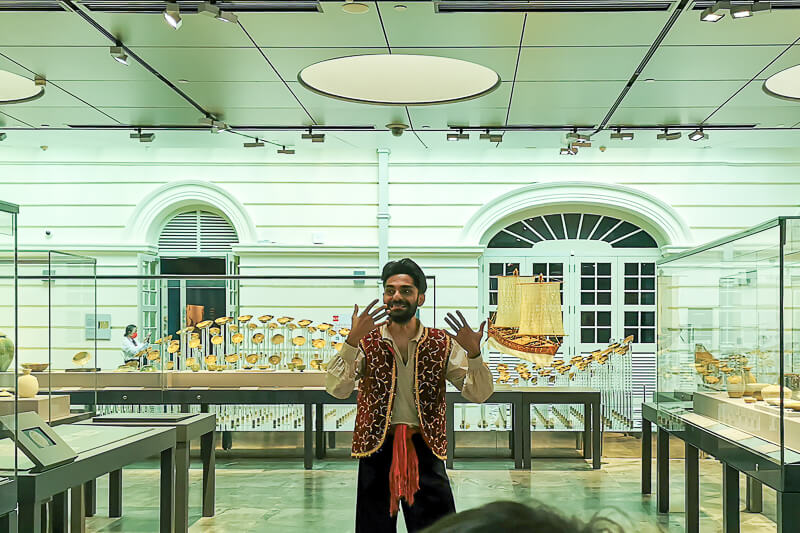 He went further into the museum to find the way back to his era. Then, the female art teacher came in and tried to help him return.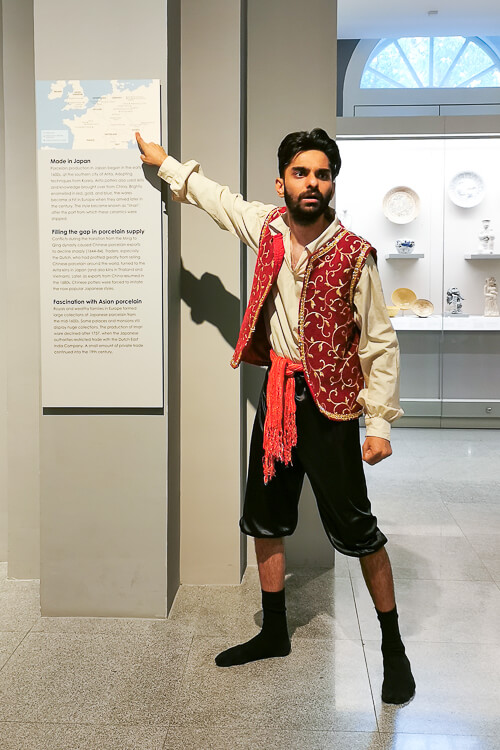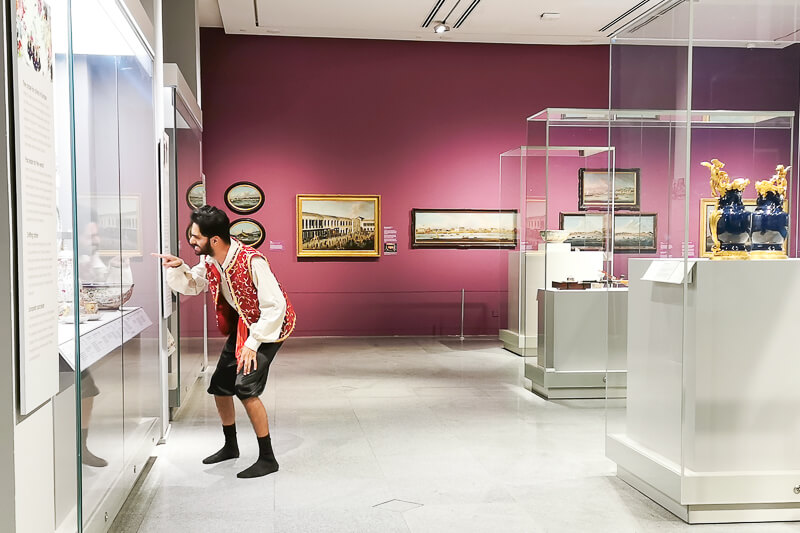 I won't reveal the ending as I don't want to give a spoiler. It is an ending that I didn't expect, but it was indeed a happy ending.
Throughout the show, we got our hands on making some crafts, took part in a team-based barter activity. It was a fun activity, especially for the kids.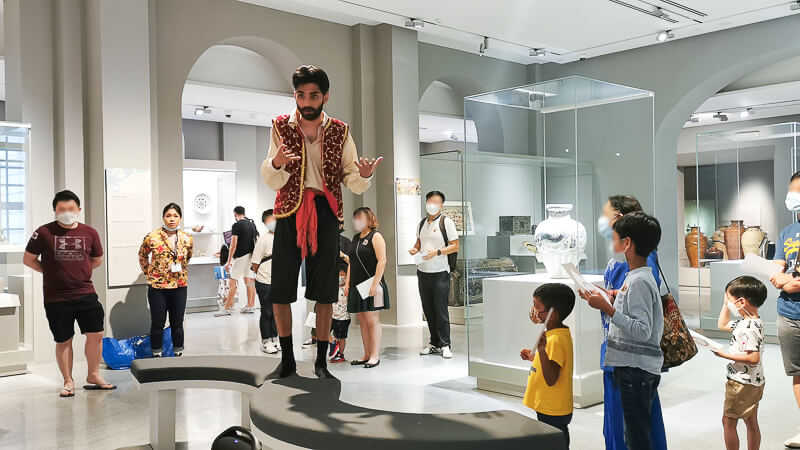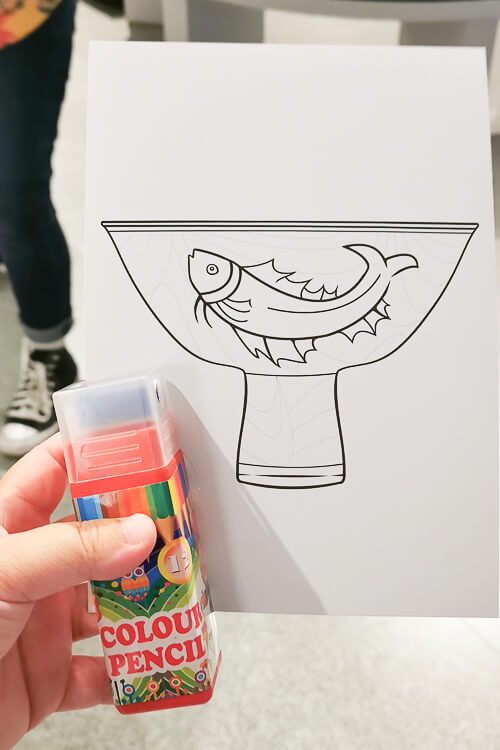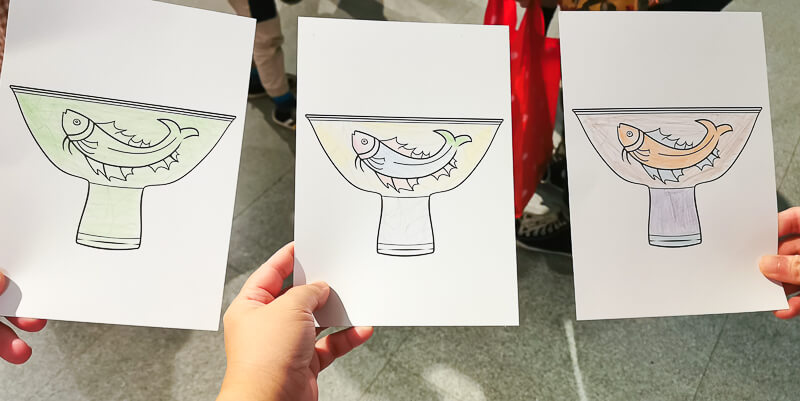 Takeaways
Watching Shipwrecked makes me learn history in a fun and relatable way. If not for the show, I wouldn't have learned this much about the Tang Shipwreck.
Usually, when I visit museum, I learn many things by reading the descriptions, but these learnings don't stick very long to my brain. By watching this show, I'm pretty sure I'll remember the story for a long time.
If you're looking for a productive activity for your kids to spend time during the June holiday, Shipwrecked: A Voyage Through Time is definitely a show worth watching. Furthermore, kids under 6 years old get to enter for free with mummy and daddy! What a steal!
Thank you Patch and Punnet and Strawberries Inc for inviting me. All opinions are my own.
If you like my work, you can buy me a coffee! Your support will help me to keep going!