Hello there!
I'm Eva. I'm currently living in Singapore, a country that I call my second home. I was born and raised in a city called Medan, in North Sumatera of Indonesia. After finishing high school, I was lucky to be admitted to NTU (Nanyang Technological University) in Singapore. 4 years later, I graduated with a degree in Civil Engineering and started working in Singapore. With annual leave and savings accumulated from my job, I often travel to neighboring countries. So you can find loads of things about Southeast Asia here, from the perspective of someone who actually lives here most of her entire life.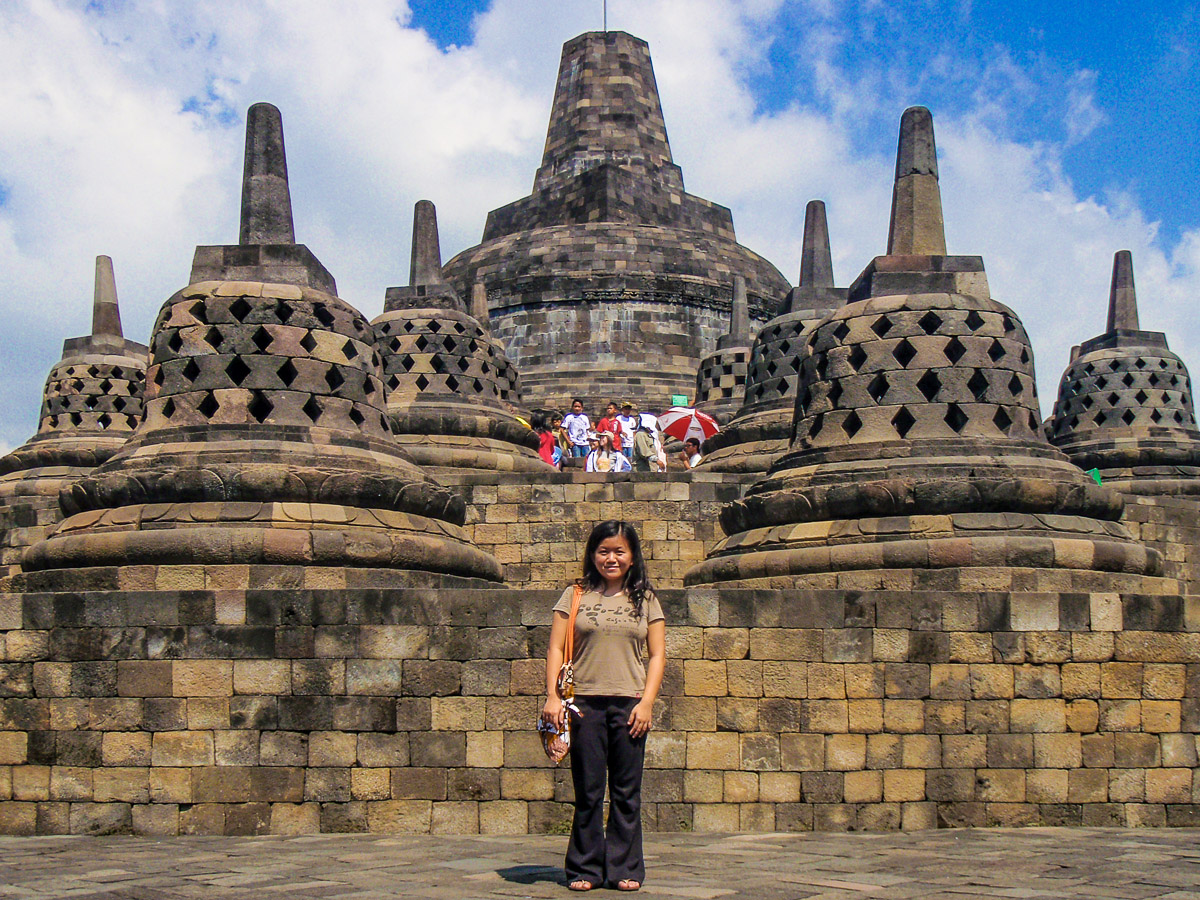 Do you know what is Trevallog?  Yes, you got it, it is the travellog of Eva! This blog is initially intended to be my travel diary, a place I can visit time and time again to reminisce about my past adventures. In addition to travel stories, I also write a little bit about my personal life and my hobbies.
I am always trying to DIY my travel because it allows me to be free to choose the places I truly want to visit. Most of the time during my travel, I rely on public transports, paper maps, Google maps, and thorough research prior to the trip. If I'm not using public transport, most likely I'm renting vehicles. In this blog, I provide DIY travel tips, methods of getting from one place to another, and resources from where you can get info to plan your own trips. I truly believe that if you DIY your own trips, you will gain so much valuable knowledge and skills. Travelling with DIY-style has taught me to be independent, to take care of myself, both physically and emotionally, and to make my own decisions with my gut.
Travel has allowed me to be adventurous. I have climbed mountains, witnessed magnificent sunrises and sea of clouds in Thailand, and always yearn to do it all over again. I have gone to India alone, learned about Tibetan refugees, met Dalai Lama, and seen the great Taj Mahal. I have studied Spanish in Mexico for 1 month, learned to eat tacos and fell head over heels with margaritas. Life is meant to be lived and filled with adventures! Leave your couch, go outside and create adventures. Because "Life is either a daring adventure or nothing at all" (Helen Keller).
I strongly encourage you to visit at least 1 new place once a month, with open mind, and truly appreciate the moment. It doesn't have to be faraway places, it doesn't have to be expensive, perhaps explore a new market that you have never visited in your town, perhaps a city or village that is 1-hour drive away.
Lastly, Travel has inspired me to keep exploring. The world is so big, I am dreaming to visit all the countries in this world before I die. It may sound cliché, but aren't all dreams cliché?
Because life passes so quickly, do not live your life on auto-pilot. Take a pause from the fast-paced life, be awake, be mindful and choose an amazing life.
If you'd like to contact me, leave me a message here. You may also find me on social medias such as: Facebook, Instagram, Twitter and Pinterest.
Updated: November 2016