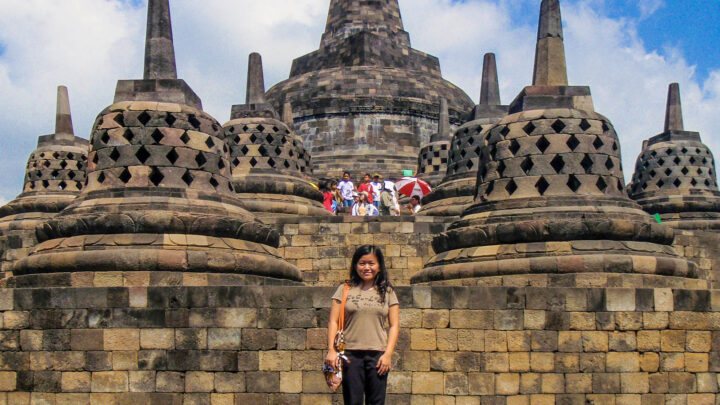 Hello there! Welcome to Trevallog.
Who's behind the blog?
I'm Eva. I'm living in Singapore, a tiny country in the heart of Southeast Asia, which I've called home for more than 15 years.
I was born and raised in a city called Medan, in North Sumatera of Indonesia. After finishing high school, I moved to Singapore for university. 4 years later, I graduated with a degree in Civil Engineering and started working in Singapore.
As a working professional with 2 weeks of annual leave, the most time-efficient and budget-efficient way to spend my vacation is by traveling to neighboring countries. That explains why I write so much about Southeast Asia on this blog!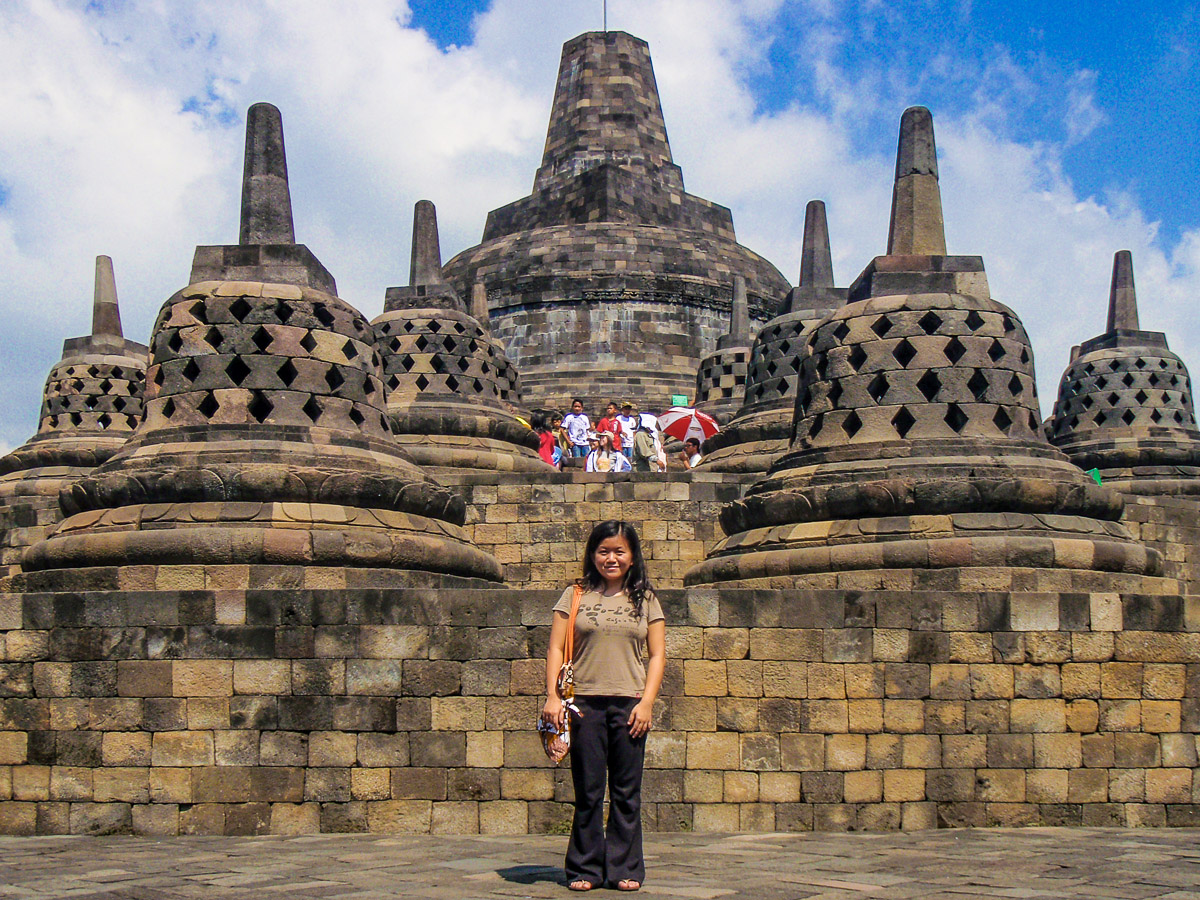 What is Trevallog?
Ever wonder what exactly is Trevallog? Yes, you got it, it is the travellog of Eva!
I started the blog in 2015. Initially, it was intended to be my travel diary, a place I can visit time and time again to reminisce about my past adventures. In addition to travel stories, I also planned to write a little bit about my personal life and my hobbies.
In my first year of blogging, I had a tagline: "Get adventurous. DIY your travel. Visit new places." I wanted to inspire people to travel independently and adventurously.
As time goes by, I realized that the purpose of this blog is not just inspiring people to travel. The real purpose of Trevallog is to empower people to travel independently in Southeast Asia.
I want to help people who have never visited Southeast Asia before, and fellow Southeast Asian people who have never traveled on their own, to feel confident that they can safely travel in the region without joining overpriced all-in tour packages, to be smart enough to take local public transportation without getting ripped off.
My Travel Approach
I am always trying to DIY my travel (aka travel independently) because it allows me to be free to choose the places I truly want to visit.
Most of the time during my travel, I rely on public transports, paper maps, Google maps, and thorough research prior to the trip. If I'm not using public transport, most likely I'm renting vehicles.
I rarely join all-in tour packages except when it's the only option available. All-in tour packages are those that arrange your every meal and every transportation, and all you have to do is just follow the tour guide. Even if the places on the itinerary are not what you want to visit, you have no choice but to follow along. These tours are for my parents' generation, they're not for me.
I do join day tours from time to time and I enjoy them. They're totally different from all-in tour packages, because day tours go to places that I truly want to go; it is why I signed up in the first place. Some of my favorite day tours are: James Bond Island and Phang Nga Bay, Mount Batur and Hot Spring, Canberra in a Day.
DIY travel is not easy, there are so many things to research before even booking the transportation and accommodation. Therefore, in this blog, I provide DIY travel tips, recommendation of places to go, methods of getting from one place to another, as well as my travel expenses.
I truly believe that if you DIY your own trips, you will gain so much valuable knowledge and skills. Travelling with DIY-style has taught me to be independent, to take care of myself, both physically and emotionally, and to make my own decisions with my gut.
What I've Learned from Travel
Travel taught me that I don't need much material possession to be happy. I don't need a lot of fancy clothing or bags. I no longer buy travel souvenirs because I realize that these objects are merely clutters that often give me headache rather than happiness.
Travel taught me that "Life is either a daring adventure or nothing at all" (Helen Keller). That in order to live a fulfilling life, I must have the courage to get out of my comfort zone, leap into something that I believe in and not afraid of the unknown. That life is meant to be lived and filled with adventures.
My Favorite Travel Experiences
I would never forget the first time I ventured out of Asia. In 2008, I went on a backpacking trip to USA with university friends for 2 weeks, then a 1-month summer study program in Mexico. It was a dream I never dared to have, yet it came true. This experience showed me how big the world is and I vowed to myself that I'll never stop exploring the world.
In 2010, I visited Hong Kong with my family. It was the only overseas trip I had with my parents.
In 2011, I went to India alone, learned about Tibetan refugees, met Dalai Lama, and seen the great Taj Mahal. It was an eye-opening experience and I yearn to do it again.
In 2014, I visited Japan for the first time with my mom. It was our only mother-daughter trip.
In 2017, I debunked the myth that traveling to Maldives doesn't have to be expensive.
Also in 2017, I ran my first overseas marathon at Gold Coast, Australia.
Lastly
I hope you keep the adventurous flame within you alive for as long as you can. I hope travel makes you a happier person, like it does to me.
The world is so big, I am dreaming to visit all the countries in this world before I die. It may sound cliché, but aren't all dreams cliché?
Because life passes so quickly, do not live your life on auto-pilot. Take a pause from the fast-paced life, be awake, be mindful and choose an amazing life.
I strongly encourage you to visit at least 1 new place once a month, with open mind, and truly appreciate the moment. It doesn't have to be faraway places, it doesn't have to be expensive, perhaps explore a new market that you have never visited in your town, perhaps a city or village that is 1-hour drive away.
If you'd like to contact me, leave me a message here. You may also find me on social medias such as: Facebook, Instagram, Twitter, Youtube and Pinterest.
Updated: September 2020