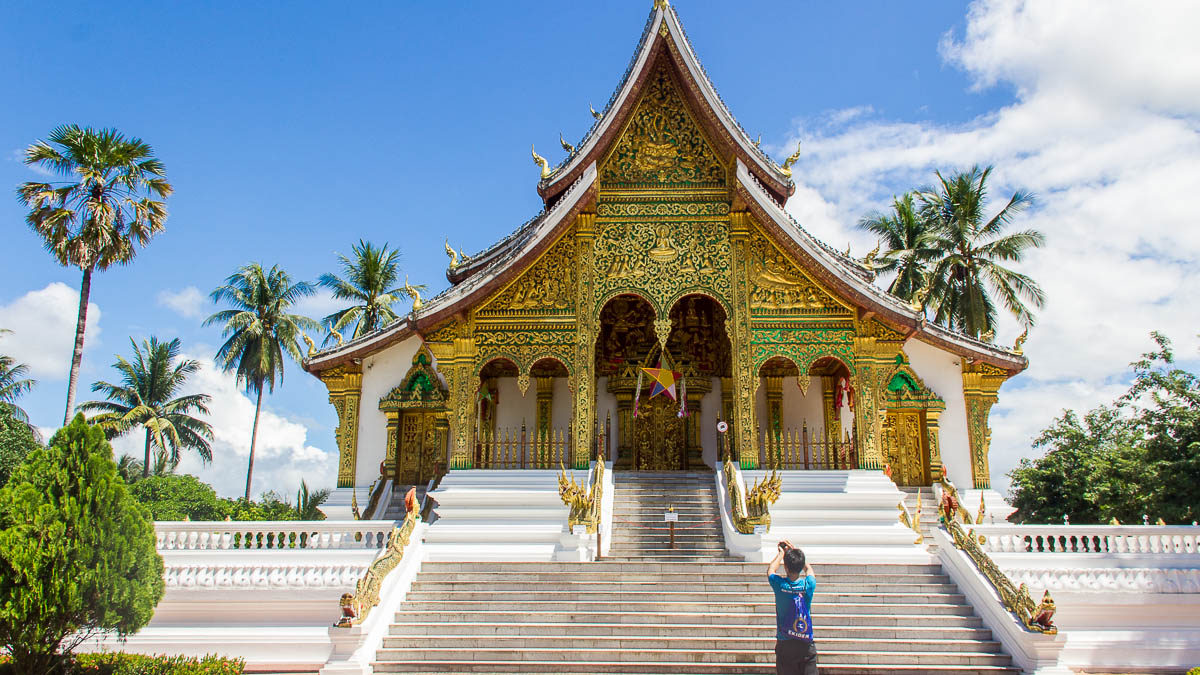 We were so thrilled to finally visit Laos for the first time! Instead of the capital city, Vientiane, we opted for Luang Prabang instead, because it's a town designated as a UNESCO World Heritage Site.
We booked the flight ticket when SilkAir was having a massive promotion. We simply picked a date and we were just so lucky that our visit coincided with Boun Lai Heua Fai, Festival of Light Boats, where locals make and decorate boats, light them up, parade through the town, and launch them into the river as offerings to nagas (water spirits) to bring good luck.
As our plane flew above the land of Laos, we were amazed by the amount of vegetation in the country. As a mountain lover, I had an immediate crush on Laos. At the end of 5 days, we wished we had more days to explore Laos. We wanted to visit a lot of places, like Nong Khiaw and Vang Vieng; and eat more food. Oh, well, now we have a reason to go back.
In a way, this trip to Laos reaffirms my love for Southeast Asia. Laos embodies characteristics of Southeast Asian countries in general, it is cheap, beautiful, not too developed, generally safe, has delicious street foods, has numerous off-the-beaten-path destinations. However, our visit to UXO Centre showed us one huge obstacle faced by Laos people. I'll write more about this soon.
In the meantime, here is our 5 days 4 nights detailed itinerary, followed by our cost. Surprise, surprise, we spent less than SGD 300 per person, including flight and accommodation! Let me show you how to travel in Luang Prabang on a budget.
Itinerary
Day 1:
Flight Singapore – Vientianne – Luang Prabang on SilkAir
Exchange money at airport
Took tuk-tuk from airport to guesthouse
Explored Night Market
Day 2:
Morning Alms Giving
Explored Morning Market
Bought Laotel sim card at their office (opposite Morning Market)
Visited Tourist Information Centre
Withdrew money from BCEL ATM
Visited National Museum
Had lunch at Wat Xieng Thong Noodle
Walked around Nam Khan river (the bamboo bridge wasn't there)
Visited Wat Xieng Thong
Had a 1-hour massage at Silver Naga Spa and Beauty (didn't like it)
Coffee break at Zurich Bakery
Participated in Boun Lai Heua Fai parade
Day 3:
Rented a motorbike from Moto Rental on Kisalat Road (opp Vat Phonxay)
Breakfast at Khao Soi Noodle Soup stall at opp Wat Sene
Pack things for Kuang Si
Pumped gas at That Luang Gas Station
Early lunch at Phu Vao Pho (beside Haysoke Hotel)
Visited Phosi market
Kuang Si waterfall
Ride motorbike back to town
Dinner at Night Market
Day 4:
Breakfast at Phu Vao Pho again
Returned motorbike
Walked to Pak Ou Cave Boat Jetty (opp Saffron Coffee)
Took boat to Pak Ou Cave
Explored Pak Ou Caves (Lower and Upper Cave)
Had a 1-hour massage at L'Hibiscus Spa (loved it)
Lunch at Toutu Restaurant (didn't like it)
Coffee break at Le Café Ban Vat Sen (in love with it). Now the place is called Le Bistro Ban Vat Sene.
Watched sunset at Phosi Hill
Souvenir shopping and dinner at Night Market
Day 5:
Breakfast at Pasaneyom
Explored Morning Market
Coffee break at Lamache Restaurant by the Mekong River
Walked to UXO Centre
Explored UXO Centre
Visited Vat Visounnarath
Big lunch at Le Café Ban Vat Sen
Took tuk-tuk to from guesthouse to airport
Flight Luang Prabang – Singapore on SilkAir
Cost per person
Flight = SGD 99
Accommodation (4 nights at Phanhthasone Guesthouse) = SGD 33.2
Expenses* = 841,000 kip = SGD 148.2
Total = SGD 280.4 (approx USD 206)
*Items in the Expenses are:
Food & Drink = 395,000 kip
Transport (tuk-tuk, motorbike) = 168,000 kip
Attraction (include admission tickets, donation, toilet, etc) = 93,000 kip
Massage (2 sessions) = 120,000 kip
Souvenir = 54,500 kip
Sim Card = 10,000 kip
*Exchange rate 1 SGD = 5676 kip (based on what I'm actually charged by money changer and ATM, which is a pretty bad rate, read more about this in Luang Prabang Airport Guide, link below at #2)
Travel Tips & Essentials
1. Stay at the town center. You can practically walk to morning market for breakfast, night market for dinner and observe alms giving ceremony without having to take tuk-tuk.
2. Must visit: Kuang Si Waterfall. There are so many ways to visit Kuang Si (see item #6 below). We rented a motorbike. But if you're traveling alone, you can join a shared minibus
.
3. Must eat: Pho at Le Bistro Ban Vat Sen & Phu Vao Pho, see item #4 below.
Details of Our Trip
1. Why We Love Flying from Singapore to Luang Prabang with SilkAir
2. Luang Prabang Airport Guide: What You Need to Know
3. The Markets of Luang Prabang
4. Our Favorite Food in Luang Prabang
5. A Guide to Boun Lai Heua Fai – Festival of Light Boats in Luang Prabang
6. The Stunning Kuang Si Waterfalls in Luang Prabang
7. Pak Ou Caves: The Caves of Buddha Statues
8. 12 Must Do Things in Luang Prabang, Laos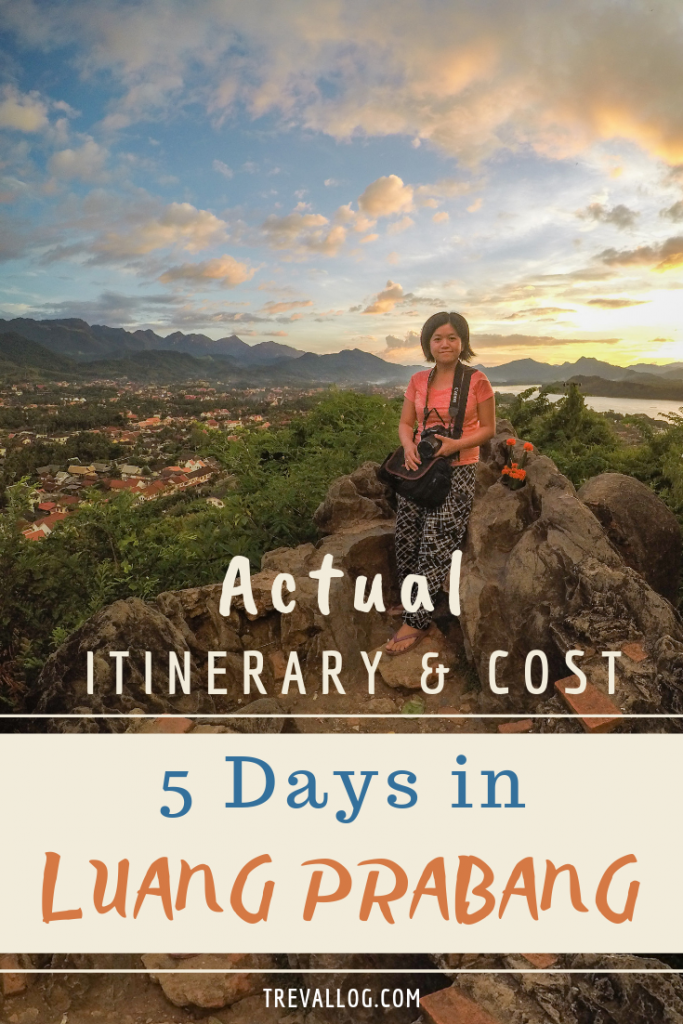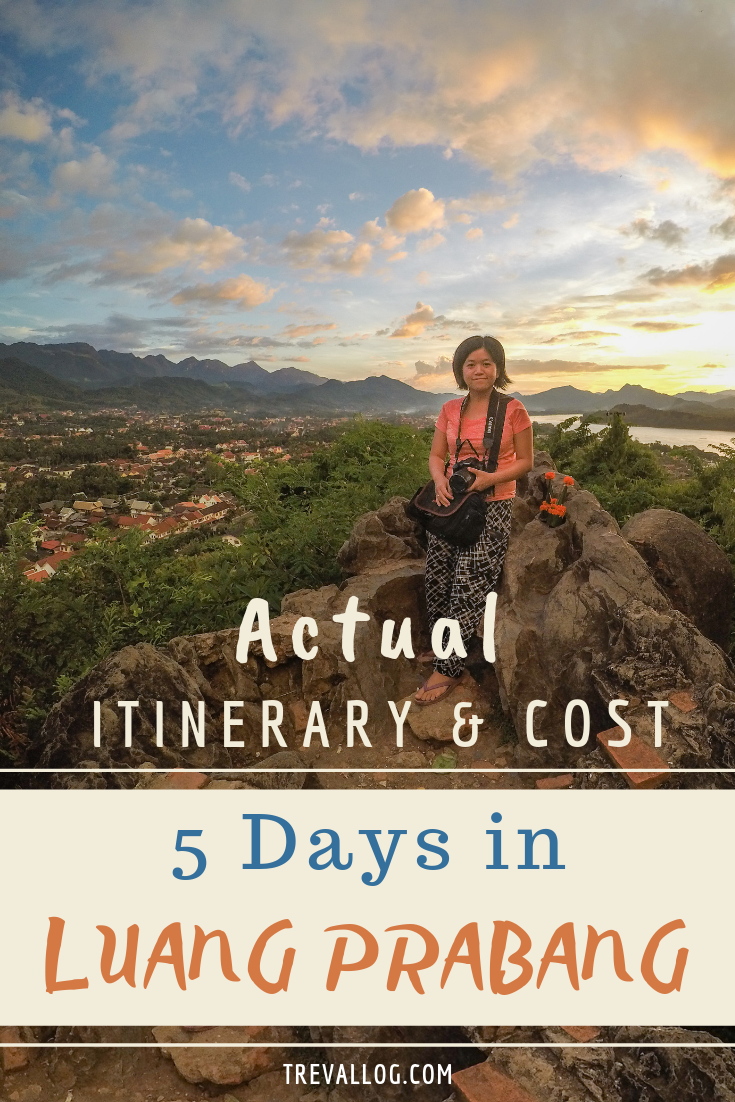 Disclosure: Some of the links in this post are affiliate links. If you make any purchase through my links, I will receive a small commission, at no extra cost to you. Thank you for your support ?