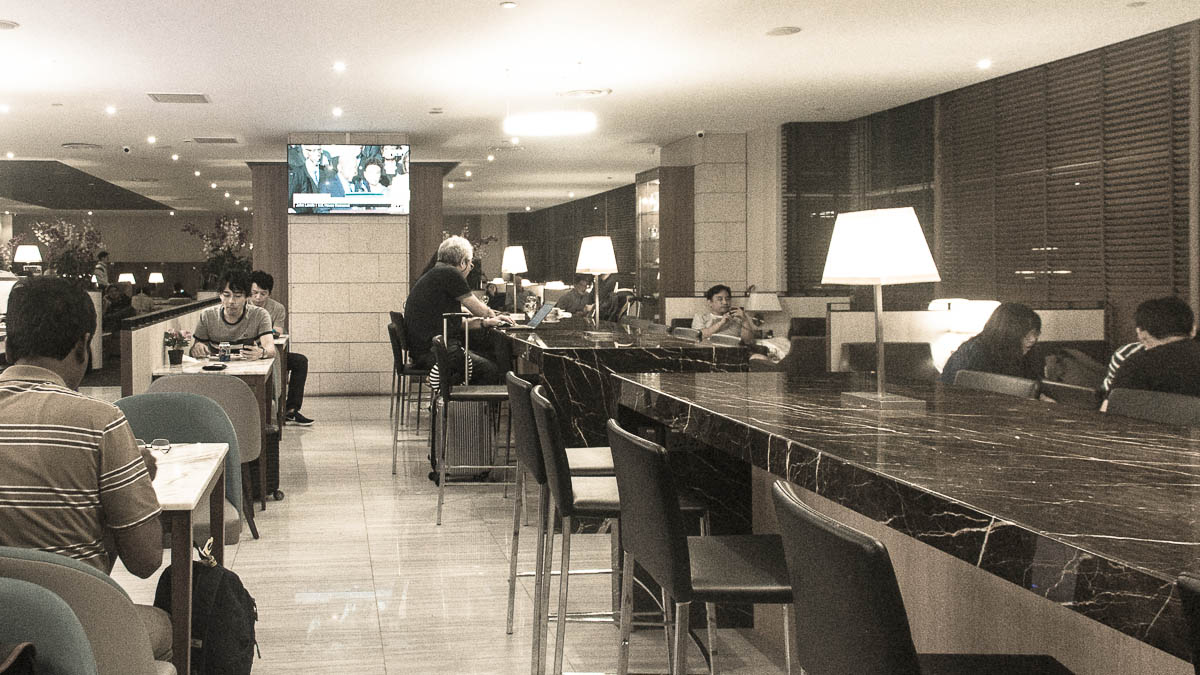 For 8 YEARS, I've been a holder of Priority Pass, which allows me FREE 2 visits per year to airport lounges around the world that are listed in Priority Pass' directory. But I've never visited any airport lounges until this year! Aren't I an idiot? I. Simply. Can't. FORGIVE. Myself!
I've wasted a total of 16 free visits to date, which I could've used when I travelled in the past. What's done is done. What I can do now is to diligently use my entitlement every year! If you're curious why I didn't use it, honestly, I don't know why! I guess I wasn't interested in them, I googled them and nobody wrote about airport lounges back in 2009!
Ok, I guess I should stop beating myself and start sharing with you, my experience at SATS Premier Lounge at Changi Airport Terminal 2.
What Is a Priority Pass?
Priority Pass is a card that gives you access to various airport lounges worldwide. I got a Priority Pass card because I signed up for Citibank PremierMiles Visa card. My Priority Pass (PP) is totally free and it gives me 2 complimentary visits per year to any PP lounges around the world. I can even bring a guest. So, if my guest and I use the PP for a lounge visit, it's counted as 2 visits. If I exceed 2 visits a year, I have to pay US$27 per visit, from the third visit onwards. Sounds pretty cool in my opinion!
Priority Pass is a complementary product of several credit cards from various banks, not only Citibank. In Singapore, other cards that offer Priority Pass are DBS Altitude Visa, American Express Singapore Airlines KrisFlyer Ascend, Standard Chartered Visa Infinite, HSBC Visa Infinite and OCBC Voyage Card.
If you're qualified to apply credit cards that offer Priority Pass, I highly recommend you to sign up for them. The more cards you apply for the better, trust me. If you aren't qualified for those credit cards, you can always apply for Priority Pass Membership directly from PP.
Can you enter without Priority Pass?
Absolutely! There are many ways to enter the lounge without Priority Pass, here are some options:
Purchase 3-hour lounge stay here
Get credit cards that give you free access to the lounge, such as Diners card
About SATS Premier Lounge in Changi Airport
SATS Premier Lounge has 4 different lounges at each terminal (T1, T2, T3 and T4) of Changi Airport. We chose to go to the one at T2 simply because we read good reviews about it online. In case you don't know, once you passed the immigration, you can hop on a skytrain and go to other terminals. So, you can go to a lounge in the terminal other than your departure terminal.
At Terminal 2, SATS Premier Lounge is located at Level 3 of Transit Area (i.e. the area accessible by passengers only, not public).
The Admission
The admission procedure at SATS Premier Lounge T2 was quite straightforward. I gave the receptionist my Priority Pass, he swiped it twice as I brought my hubby as my guest. He gave me the receipt and reminded us that we're only allowed 3 hours of lounge access. Then, we requested towels from the receptionist and he handed them over immediately.
The Facilities
The lounge has a shower facility with soap, shampoo, and hair dryer; armchairs with power sockets and low tables; high dining tables; low dining tables for 2; cubicles with tablets; massage chairs; magazine section; as well as free flow food and drink.
The Food
We probably spent 90% of the 3 hours at the dining area, shhh. And we obviously enjoyed every minute of it. It was dinner time. There were Asian food, Singapore laksa, bread, salad, dessert, Korean cup noodles, hot and cold drinks as well as booze. Oh, they also have mooncakes as it was the mid-autumn day! At one time, a group of crew members dressed in Korean costumes went around the lounge, giving away teabags and sweets while wishing us something in Korean.
Two hours in, both my hubby and I had a food coma! We were so full, we almost decided not to shower. I'll let pictures do the talking now.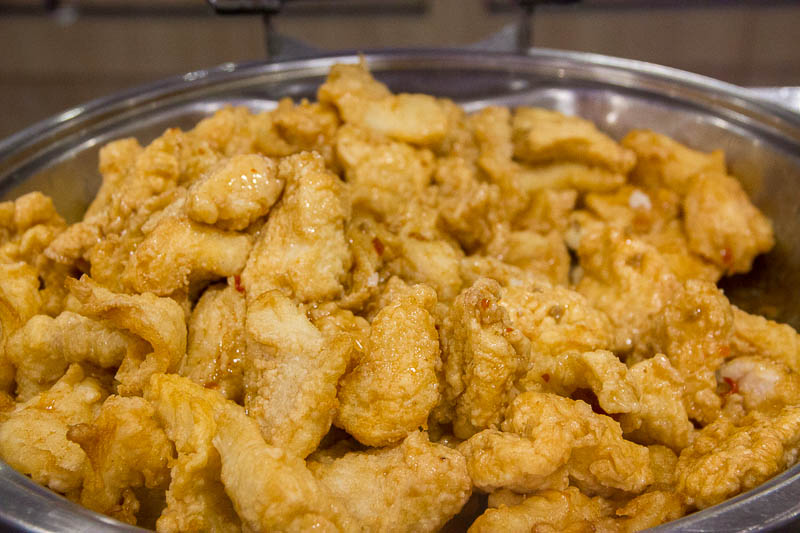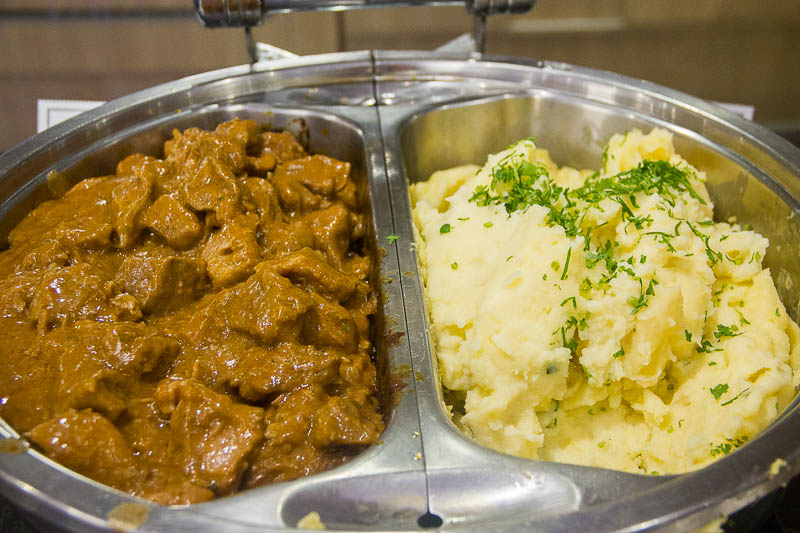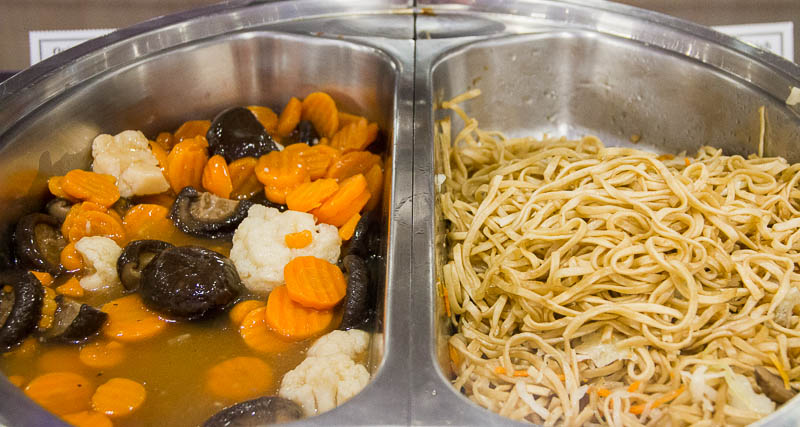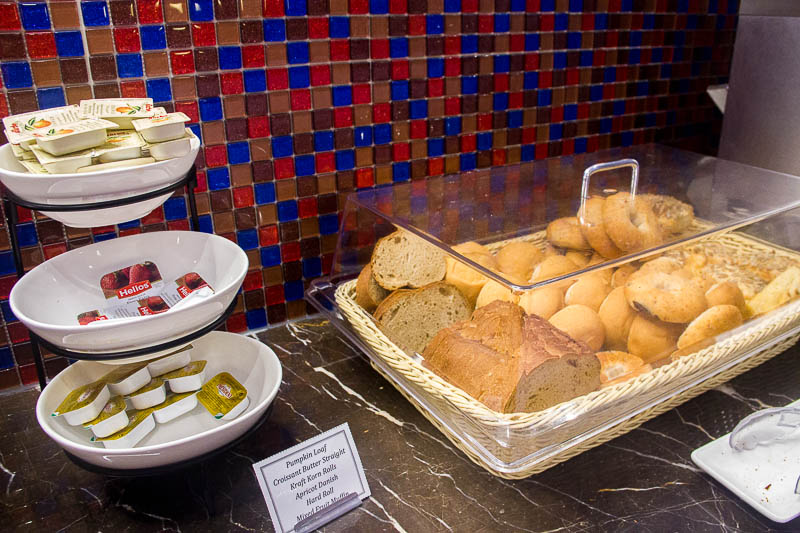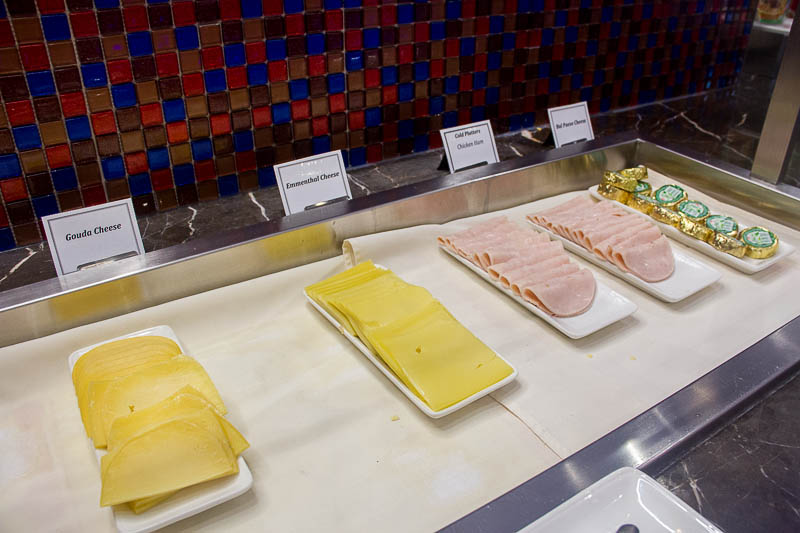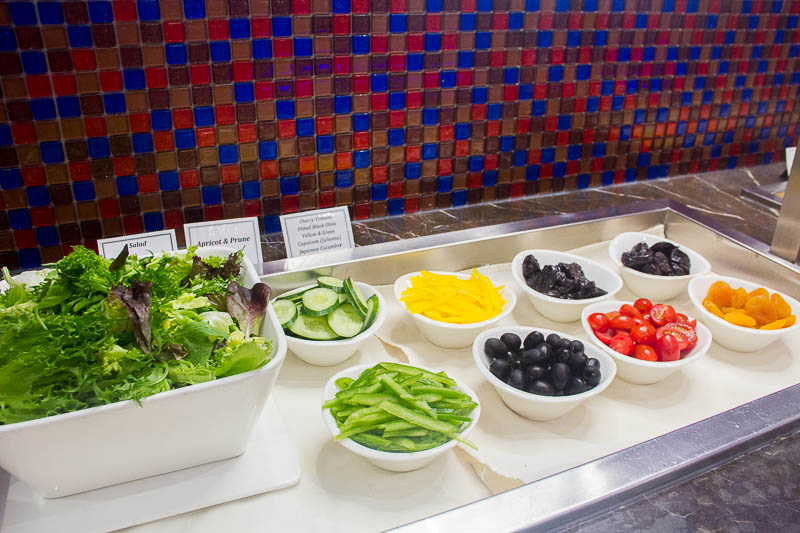 Should You Visit SATS Premier Lounge at T2 Changi Airport?
Hell yes!
Do you have any experiences at SATS Premier Lounge Terminal 2? Share in the comment!
Looking for advice or just want to meet like-minded travelers? You're welcome to join Trevallog Community on Facebook.
Disclosure: Some of the links in this post are affiliate links. If you make any purchase through my links, I will receive a small commission, at no extra cost to you.