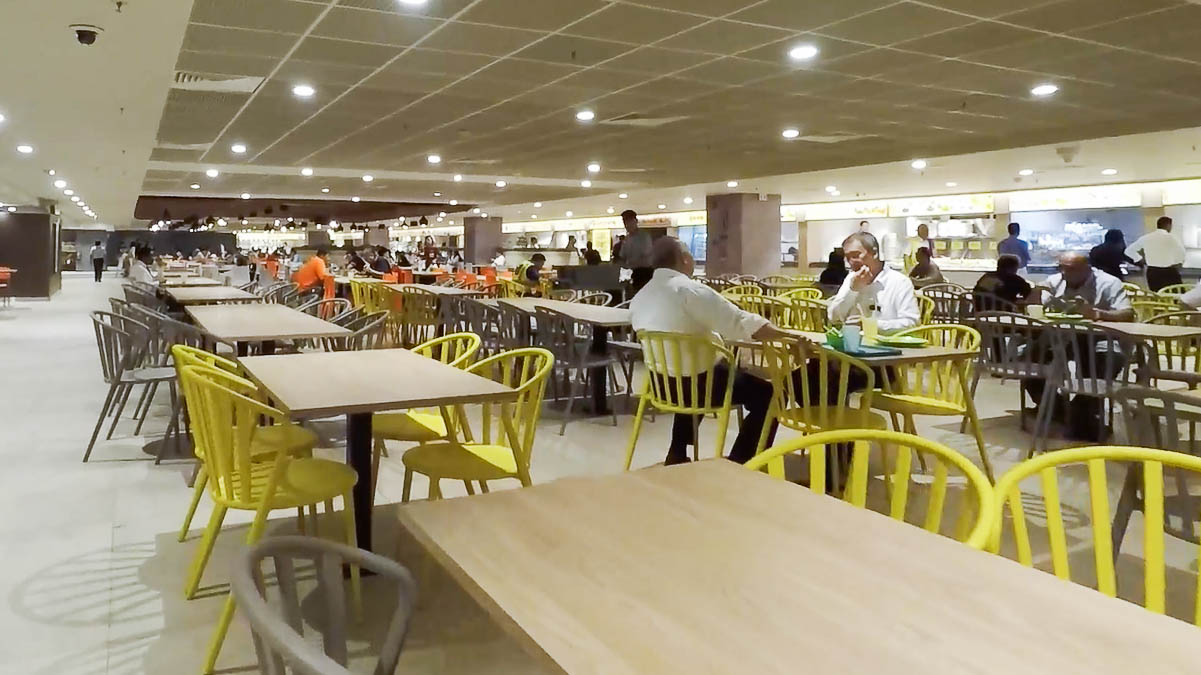 The NEW staff canteen at Terminal 1, Singapore Changi Airport is now open!
This canteen is quite hidden like the staff canteen at Terminal 2. Here, you can find local food at affordable prices, mostly below SGD 5. Some dishes are priced between SGD 5 to 10.
Some stalls that you can find are roasted pork, fish ball noodle, chicken rice, Japanese food, mixed rice, dessert and drink stall.
Here's a video to show you how to find the hidden Canteen Staff at Terminal 1, Changi Airport, Singapore.
Step-by-step instructions
Go to Level 2, Departure Hall
Find Row 13
Go to the lift located at the end of Row 13
Take the lift down to Basement 1
There it is! You'll see the staff canteen as soon as you come out from the lift.