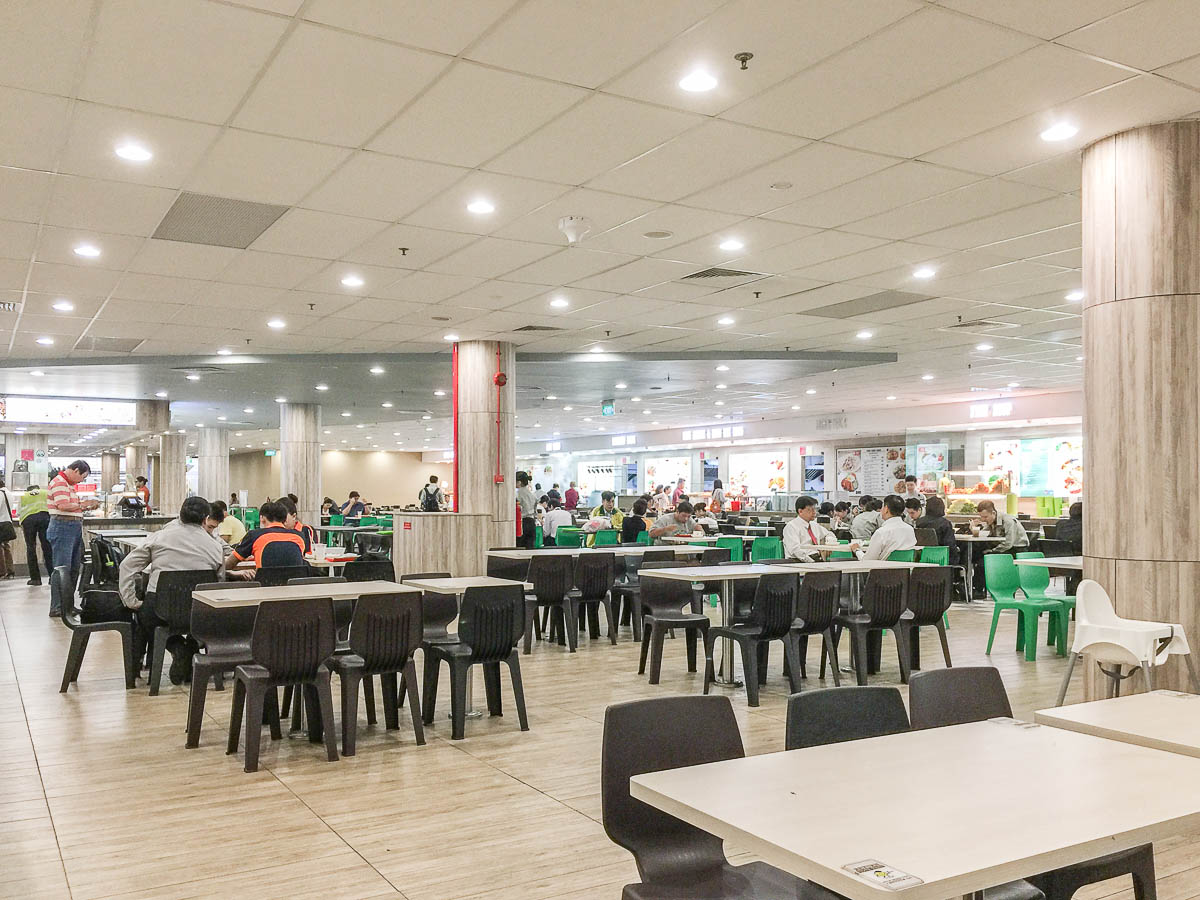 In a world-class airport like Changi Airport, most foods are ridiculously overpriced.
But, my friends, fret not. There are 2 staff canteens in the airport where you can find food under S$5, one in Terminal 1 and another one in Terminal 2.
Today, I'm going to show you how to find the new staff canteen at Terminal 2 because the canteen is rather hidden from the public. Previously managed by Select, the canteen is now managed by Kopitiam.
The video below shows how to find the hidden staff canteen before 2020 (i.e. before Terminal 2 was closed for renovation). If you're visiting after renovation starts, keep reading as I share how to find the canteen in 2020.
Update 2020:
Terminal 2 is closed for renovation in 2020, and scheduled to open in 2024. However, this canteen remains open.
I visited the canteen in November 2020. It was quite hard to find the way to canteen because the entire Departure Hall at Level was closed. I finally found my way to the canteen.
If you are keen to visit the canteen during T2 renovation, I will share how I found the Staff Canteen at Terminal 2.
I took the bus to Terminal 2. From Coach Bay (Basement 2), I went up to Level 3. Then, I followed the signage to "Canteen" Apparently the direction of canteen is the same as Hub & Spoke.
PS: If you're taking the MRT, you can head to T2, take the escalator up to Level 3, and follow the direction to Canteen (or Hub & Spoke).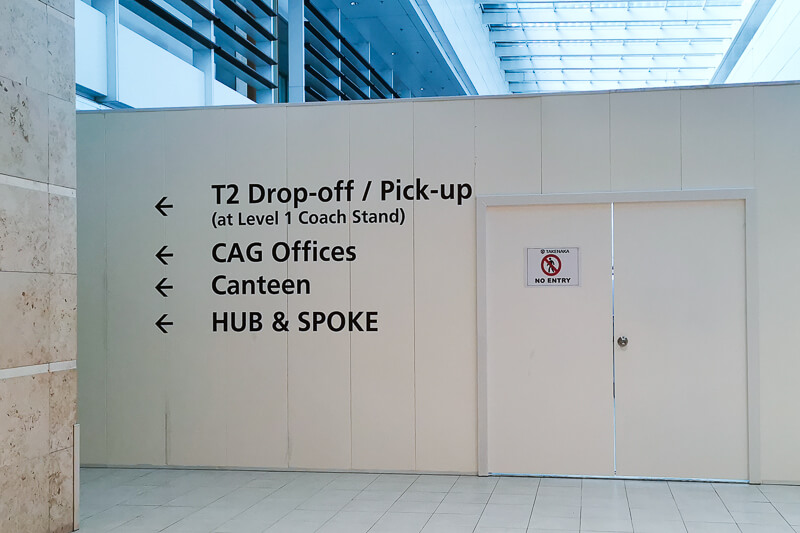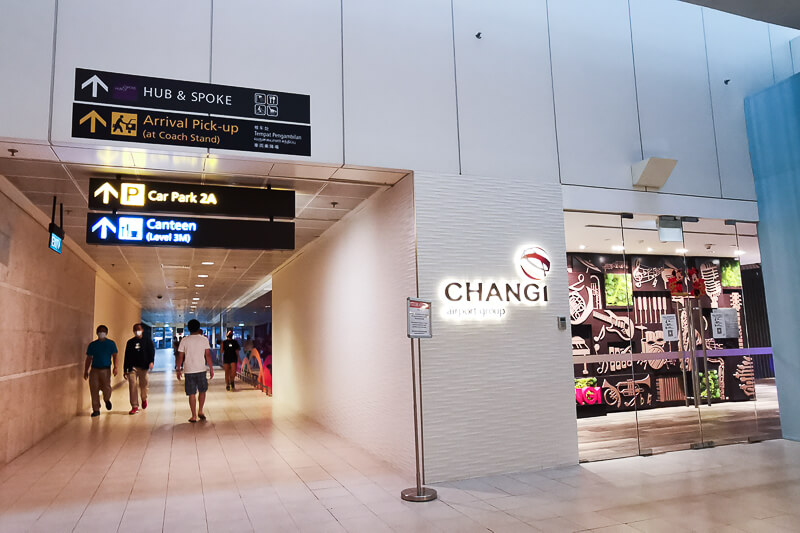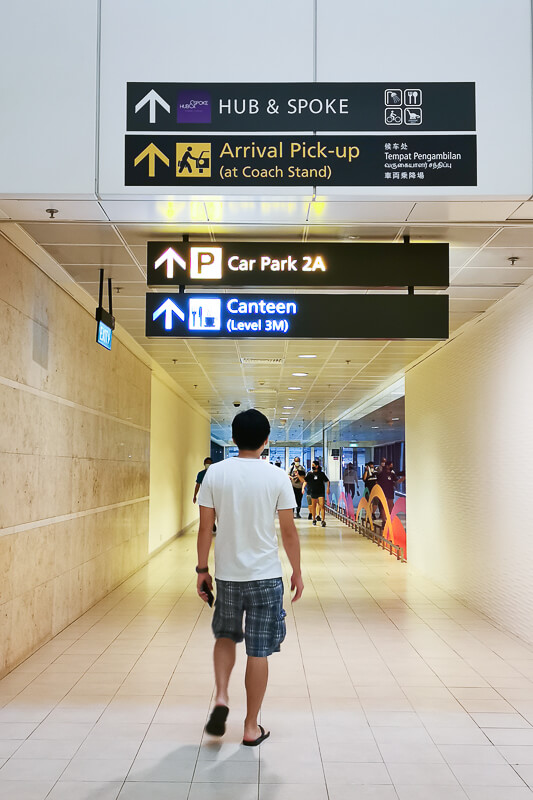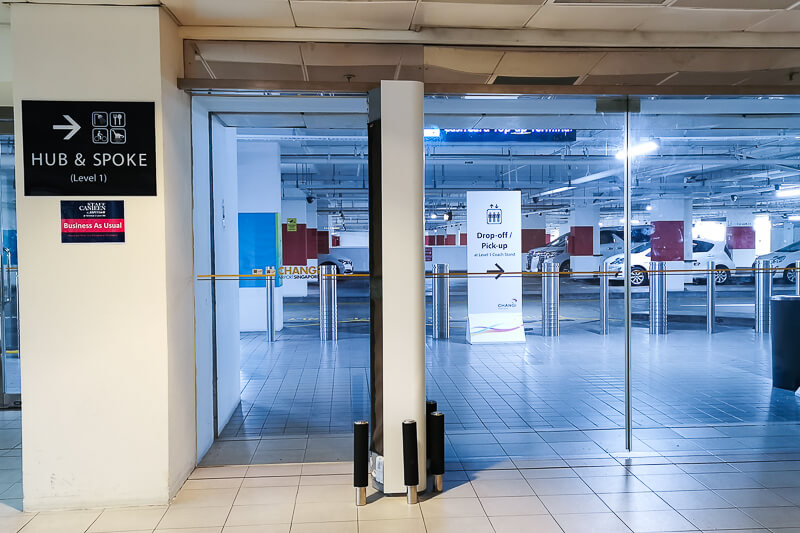 At the carpark here, I made the mistake of turning right. In the past, turning right was the correct method. But this time, after I took the lift on the right, and take staircase to Level 3M, the canteen door was locked! No access from here.
The correct way is to turn left.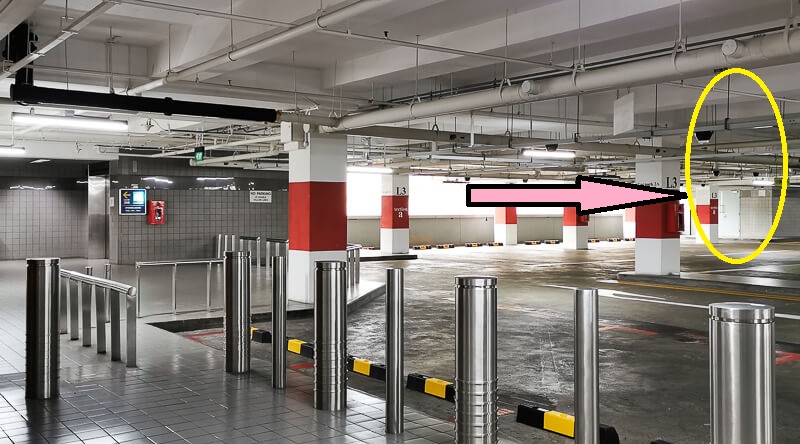 In the above picture, you can see a blue signboard on lift wall, pointing to the left, but don't follow that sign! Instead, walk towards Lift Lobby 8 (circled in yellow).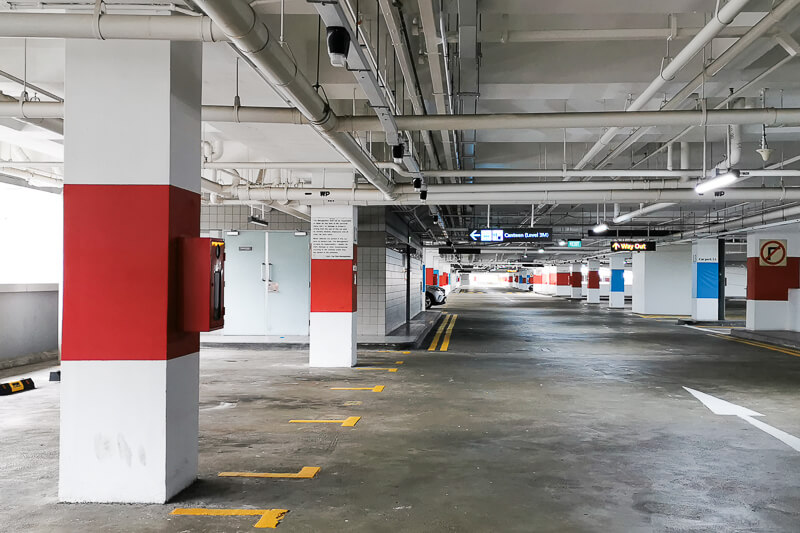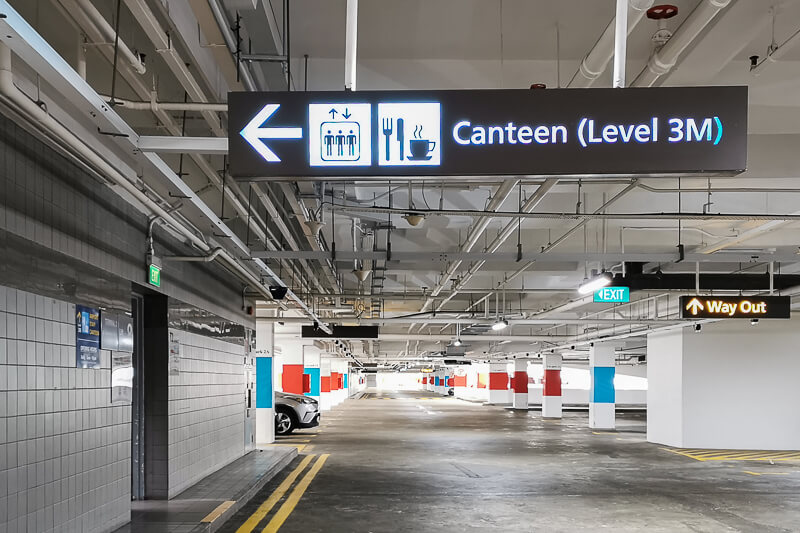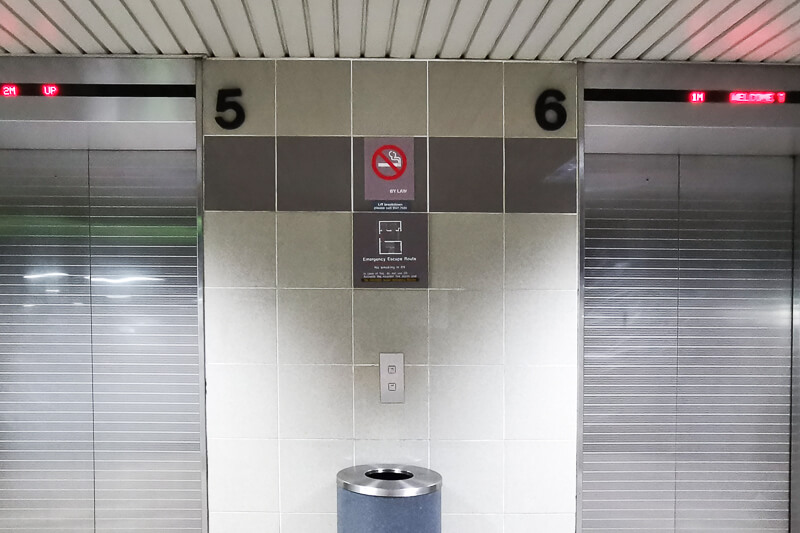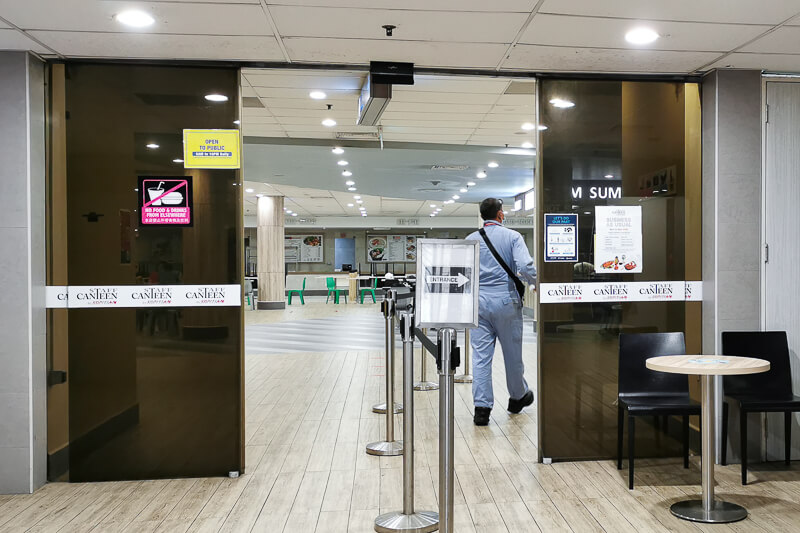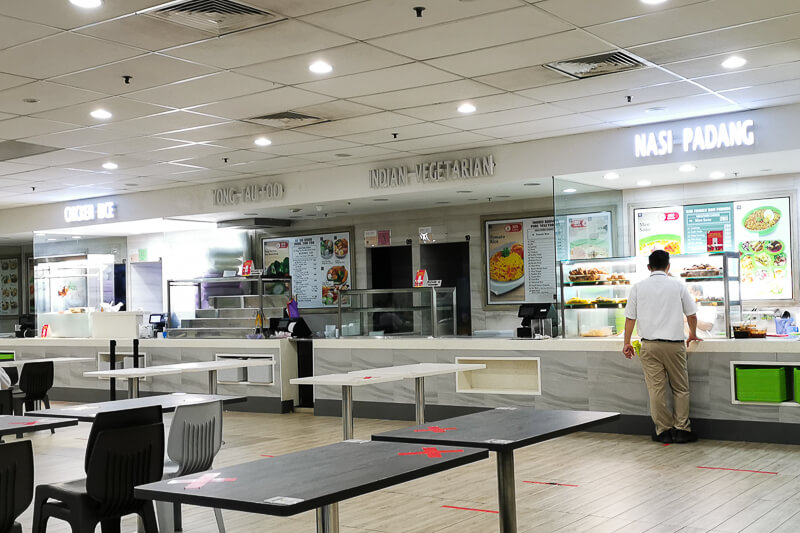 My visit was on a Saturday. I was really surprised to see that only 3 stalls were opened: Nasi Padang, Chicken Rice and Drink stall. I don't know if weekdays situation is better or the same as weekend.
Due to lack of options, we decided to eat elsewhere.
Tips: Use Kopitiam card (blue colour) to get 10% discount off your purchase. If you don't have, just purchase one from the self-service machine. But, do your cost-benefit analysis beforehand because a new card costs a couple of bucks.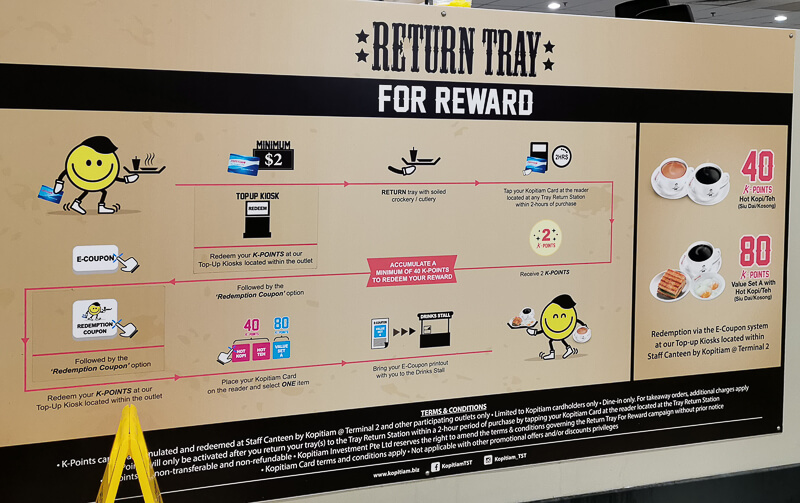 You can return the tray to tray collection area and tap your Kopitiam card to a card reader to get 2 points. 40 points give you a free coffee/tea.
The current opening hours is 6am to 10pm, but each stall may have their own opening hours.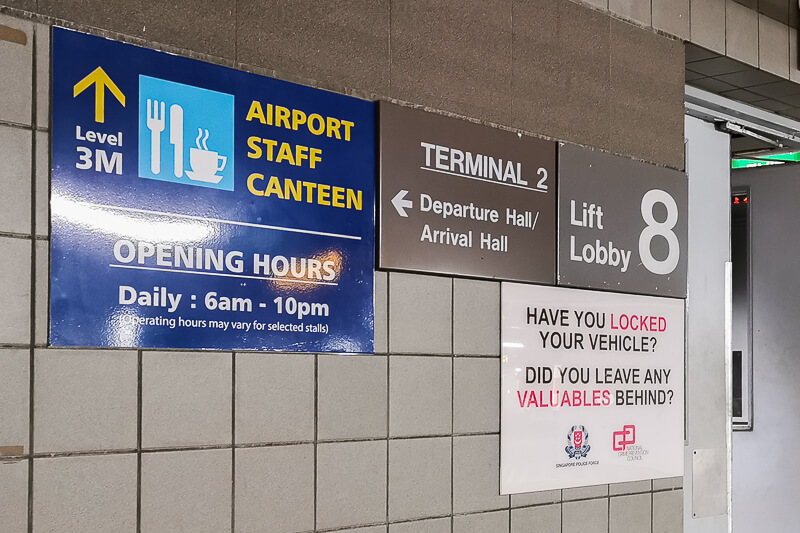 Let me know what you think of the canteen and what's your favorite food!