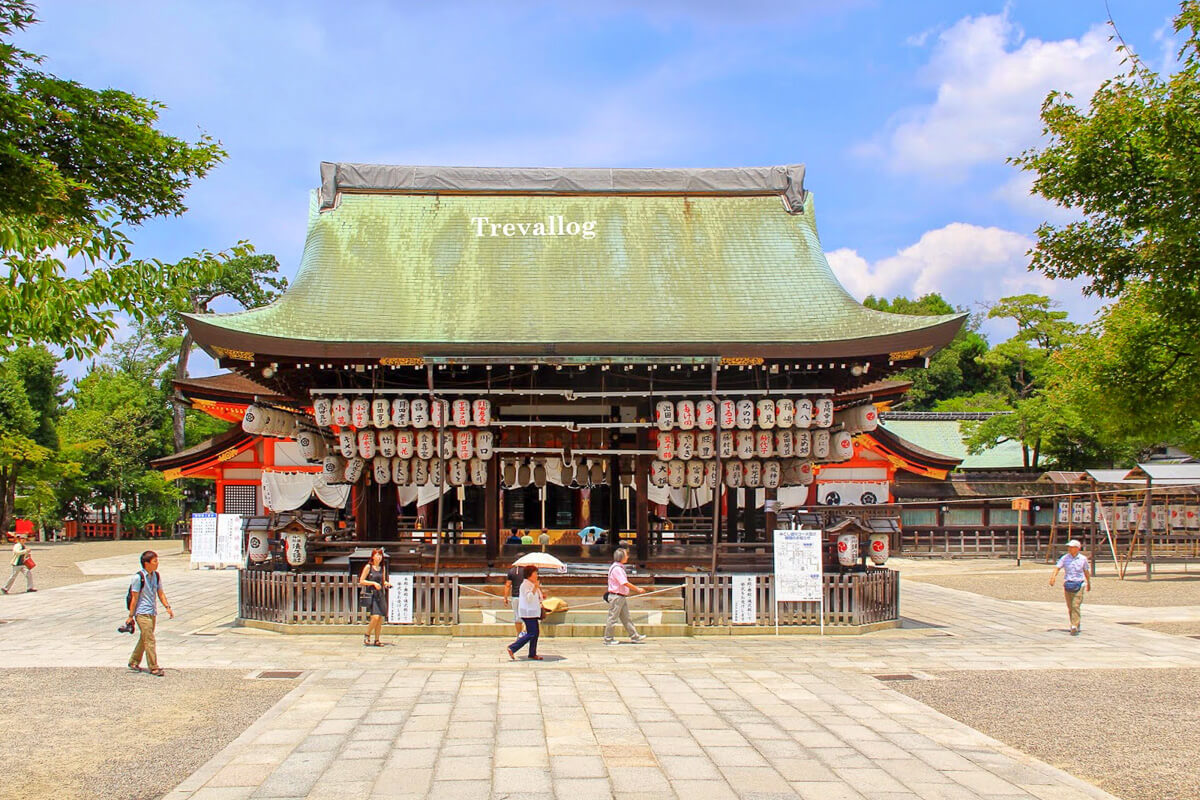 I visited Japan for the first time back in 2014 with my mom. My mom usually travels with group tours because she is a social butterfly. As an advocate of independent travel, I wish to show my mom how to travel independently without joining group tours.
Was it easy to travel with parents with public transport in Japan? Did everything go according to my plan? Would I change anything if I could? You'll have to read to the end to find out 🙂
In this post, I will share the details about our actual 7 days itinerary in Tokyo and Kyoto. Nope, we didn't visit anywhere else, just these two very contrasting cities. It was a slow-pace itinerary because my mom and I prefer to take our own time. We were both first-time visitors.
As of 2019, a lot of things have changed to both Tokyo and Kyoto, such as Tsukiji Market. I'll do my best to include the latest information as much as possible.
Summary of Itinerary
Day 1: Arriving at Haneda Airport, Tokyo
Day 2: [Tokyo] Sensoji Temple, Tokyo Skytree, Tokyo Metropolitan Government Building
Day 3: [Tokyo] Meiji Shrine, Shibuya, Odaiba
Day 4: [Tokyo] Tsukiji Fish Market, Sensoji Temple, Imperial Palace, overnight bus to Kyoto
Day 5: [Kyoto] Kiyomizu-dera, Chion-in, Heian-jingu Shrine, Shijo Kawaramachi
Day 6: [Kyoto] Missed Gion Matsuri Festival, Ginkakuji Temple, Path of Philosophy, Nanzenji Temple, Fushimi Inari Shrine Kyoto
Day 7: Train from Kyoto to Tokyo, then flew back home
Day 1 – Arriving at Haneda Airport, Tokyo
Since my mom stays in Medan and I stay in Singapore, we both decided to meet at Kuala Lumpur and fly from there. We flew with Air Asia from KL to Tokyo simply because it was the cheapest ticket we could find for our travel dates.
While walking around KLIA2, I notice that Air Asia was giving out SIM card (with free 50mb data) for people who travel to Japan, therefore we registered for 2 SIM cards. Surprisingly, 100MB for 7 days was enough for us. I saved many offline maps in my phone, so I didn't have to rely on data. This promotion is no longer available as of 2019.
If you need to get a local Japan SIM Card at Haneda Airport in Tokyo, you can pre-order this SIM Card which offers validity of either 6 days (1GB) or 8 days (choose either 3GB or unlimited data).
Our flight departed about 20-30 mins late from the scheduled departure. Similarly, we landed slightly later than our scheduled arrival time of 10.30pm. The entire flight took 8 hours! Enough for a full night sleep!
After clearing immigration and collecting baggage, we went to Tourist Information counter to buy 72-hour Tokyo Subway pass for 1500 yen per person. To avoid the queue, you can pre-order this discounted subway pass and collect at Haneda or Narita airport when you arrive at Tokyo. Do note that the subway pass can only be used for Tokyo Metro and Toei Trains.
Our hotel is near Toyocho Station, which is not really near the airport. It was late and we were not quite sure if we can take subway all the way to our hotel before the subway closes. After some consideration, we decided to take subway as far as we could, because we felt that taking the taxi to our hotel would be too expensive.
Firstly, we took Tokyo Monorail (not covered by the subway pass because Tokyo Monorail is a private line) from Haneda Airport to Hamamatsucho station, then we walked to Daimon Station and took Oedo Line to Monzen-nakacho. At Monzen-nakacho, we could not change to Tozai line to go to Toyocho station (our hotel location) because there was no more train, it was already 1am! Thanks AirAsia for the delay!
We had no choice but to exit from the station. Fortunately, we saw a ramen shop that was still open and we were quite hungry. There, we had our first meal in Japan: a delicious ramen of which name I do not have any idea.
With full belly, we then took cab to our hotel at Sotetsu Fresa Inn. It was difficult to search for the hotel at first. We finally figured out that it's actually located just beside McDonald's. Upon checking in, we called it a day and rest. It's been a longggg day!
Day 2 – Explore Tokyo: Sensoji Temple, Tokyo Skytree, Tokyo Metropolitan Government Building
We started our second day by visiting the famous Sensoji Temple in Asakusa. To get there, we took the subway to Asakusa Station and walked along Nakamise road, passing through Thunder Gate.
Nakamise road is a typical touristy street where you can find souvenirs, snacks and restaurants. We grabbed a quick lunch of curry pork rice, followed by shopping on Nakamise road. Well, my mom was the one doing the shopping while I did the photo-taking of the surrounding.
At the end of Nakamise road is the Sensoji temple. It was crowded so we didn't spend a lot of time there.
After praying, we walk to Tokyo Skytree. Yes, you hear it right, we WALKED.
The 1.5km route was a scenic one as we crossed Sumida River and catch occasional glimpse of the Skytree. If you're thinking to do the same, don't worry about being thirsty. There are plenty of vending machine along the way.
Upon reaching Tokyo Skytree, we were told that we need to first obtain the available timing slot, then we need buy the tickets from ticketing counter. Only after that, we can go up to the observation deck for 30 minutes only. We were told the next available timing slot is about 2.5 hours later.
We felt that it's not worth the price (it was JPY 3000 in 2014) to wait for 2.5 hours and then spend only 30 minutes on the observation deck. Since it was a Sunday and tickets are more expensive on weekends, we decided to give it a pass.
I highly recommend that you pre-order Tokyo Skytree ticket because walk-in rates are more expensive than online rates, and you can avoid being in the same position as we were (i.e. being told to wait 2.5 hrs for the next available slot!).
So, our next logical destination is the complete opposite of Skytree. We went to an observation deck in Tokyo that is FREE of charge: Tokyo Metropolitan Government Building (TMG Building).
We took subway to Shinjuku station and walked along a very long underground walkway to TMG Building. On the way to TMG, we walked past an area where there are many old people setting up camps and mattress on the floor. We suspected they are homeless people, it was a pitiful scene.
Upon reaching TMG, we saw 2 lines: South Tower and North Tower. We went to South Tower first, then the North. The scenes in both towers are almost the same. Inside the Tokyo Metropolitan Government Building Observation Deck, there are restaurants, souvenir shops, and some exhibition about nuclear weapon.
Tokyo Metropolitan Building is actually a nice place to see Tokyo skyline. The Observation Deck opening hours are 9.30am to 11pm (South Tower) and 9.30am to 5.30pm (North Tower). They are closed on certain Tuesdays. To see the actual schedule, visit this website and click on the link to the calendar. I highly recommend visiting TMG Building if you don't want to spend money at Tokyo Skytree.
Day 3 – Explore Tokyo: Meiji Shrine, Shibuya, Odaiba
We started our day very early as we wish to see the tuna auction in Tsukiji Fish Market. We took the first subway at 5am to Tsukiji-shijo. It was already so bright at 5am because it's summer.
When we arrived at the subway station of Tsukiji-shijo, we saw a notice that the market is closed for the day! We didn't want to believe it so we walk to Tsukiji anyway. Nope, the market is not open.
PS: As of 2019, the tuna auction at Tsukiji is no longer open for public. Instead, there is a new tuna auction at Toyosu Market. Visitors can watch the auction from 5.30am to 6.30am from an observation deck. However, you need to submit application one month in advance. If submitting an application is too troublesome, you can have a travel agency help you submit application if you book a private tour to watch tuna auction at Toyosu Market.
So we went to our next destination, the Meiji Shrine. We grabbed a quick breakfast at Harajuku before walking to Meiji Shrine. Meiji Shrine is a peaceful shrine located in the middle of Yoyogi Park. It takes quite some time to walk from Yoyogi Park to Meiji Shrine.
There are 2 nearest stations to Meiji Shrine: Meiji-jingumae Harajuku Station and Yoyogi Station. To go to Meiji Shrine, you can walk from either Meiji-jingumae Harajuku Station (at the south of Meiji Shrine) or Yoyogi Station (at the north of Meiji Shrine). We chose to start from Harajuku and end at Yoyogi Station.
After visiting Meiji shrine, we took subway to Shibuya. I was determined to look for the famous busy Shibuya crossing. It was really interesting to watch people for some time while sipping canned coffee from vending machine. At 9am, Shibuya crossing was already busy!
From Shibuya, we went to Tokyo Skytree again, hoping for a lesser crowd and a chance to go up. To our surprise, the crowd size was the same as the day before, the waiting time was 2 hours and the queue at ticketing counter was extremely long! We decided to give up. We went back to hotel to rest because we have had a long day even though it was only afternoon.
In the late afternoon, we took subway to Shimbashi, then changed to Yurikamome line to go to Toyosu in Odaiba. Yurikamome line is not included in our Tokyo Subway Pass so we had to pay for the tickets.
The journey from Shimbashi to Toyosu took about 40 minutes. It was a pretty scenic ride. We passed the rainbow bridge, fairies wheel, and all of the stations of Odaiba, because Toyosu is the last station of Yurikamome line.
Day 4 – Explore Tokyo: Tsukiji Fish Market, Sensoji Temple Again, Imperial Palace, Overnight Bus to Kyoto
We started our day by visiting Tsukiji Fish Market again, but this time we didn't wake to too early because we weren't too ambitious to see the tuna auction. In the morning, Tsukiji was a busy market, especially the inner market. We were almost hit by so many trolleys that the locals use to transport seafood.
We soon learned that we were not supposed to enter the inner market before 9am, because we didn't see other foreigners around us. When we exit the inner market, an officer scolded us and told us that we were not allowed in the inner market before 9am. Thank you officer for the late information! We went to Outer Market to have breakfast and I had salmon and fish roe with rice.
PS: As of 2019, there is no more inner market in Tsukiji because it has been moved to the new Toyosu Market. The Outer Market remains at Tsukiji.
From Tsukiji, we went back hotel to rest and check out. We kept our luggage with the receptionist. Then, we went to Sensoji Temple again because my mom wanted to buy more souvenirs. After our lunch at McDonald, we went to Imperial Palace.
After seeing the Palace from outside, we didn't know what to do next. We were tired but we couldn't rest in hotel because we have checked out, and our overnight bus to Kyoto will depart only at 11.25 pm. So, we decided to go back to Sensoji Temple again. This time, I rest in Starbucks while my mom went shopping. She's so strong!
Afterwards, we went back to hotel to collect our luggage and went to Ikebukuro where we were supposed to wait for our Willer Express overnight bus. We had our dinner at a restaurant nearby. At 11.25 pm sharp, we took an overnight bus to Kyoto.
Day 5: Explore Kyoto
The buses and trains in Japan are really on time! Our bus arrived in Kyoto at 6.30 am sharp. The bus dropped us in front of Kyoto Station. From there, we took the metro to Gojo.
It was difficult to travel on subway with big luggage. Upon exiting Gojo station, we saw McDonald's and decided to have breakfast there. After breakfast, we walked to our hotel at Econo-Inn with the help of Google Maps.
At the hotel, we kept our luggage with the receptionist and used the hotel wifi to plan for the day's activity. It was a nice hotel because it provides free bread and drinks from 7am-11pm. Also, there are microwave and fridge for us to use. I really like the hotel.
Our first stop was Kiyomizu-dera Temple. We bought bus pass for JPY 500 and took city bus to the temple. It was a hike to reach the temples, and the road leading to the temple are full of souvenir shops.
An interesting part of Kiyomizu-dera temple is the love stones. There are 2 love stones placed at a short distance apart from each other. If you can walk from one stone to another with your eyes closed, your wish will be granted.
About 2 hours later, we left Kiyomizu-dera and walked to Sannenzaka and Ninenzaka Slope, followed by Yasaka Shrine, Chion-in Temple, and all the way to Heian-jingu Shrine.
In Heian-jingu Shrine, we visited Heian-Shrine garden. Entrance fee of JPY 600 is required for Heian-Shrine garden. At first, we had hoped to see flowers because of the word "garden," however, all we saw were trees with green leaves. I guess the garden is more colorful in the spring and fall!
From Heian-jingu shrine, we took bus back to Kiyomizu-dera and had late lunch from one of the restaurants located along the road leading to the temple.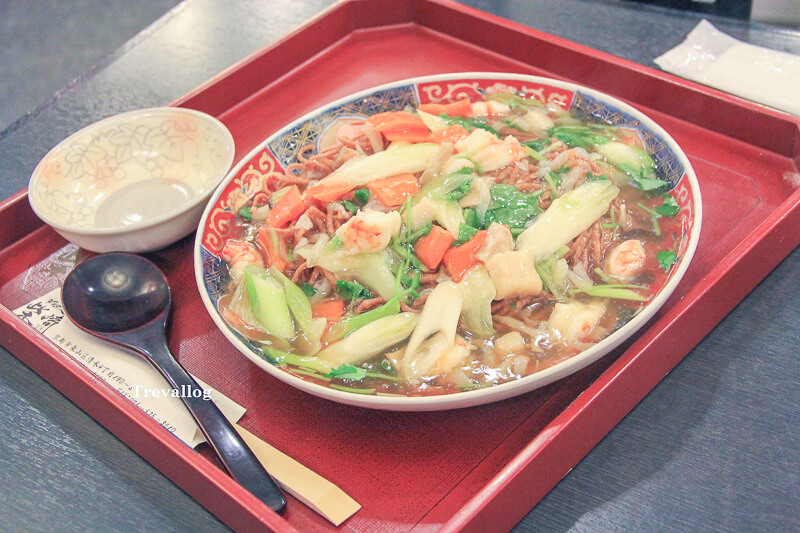 After lunch, we went back to hotel to check in, shower and rest. We were pretty tired after the overnight bus ride.
At night, we decided to explore Shijo Kawaramachi, a bustling place just north of our hotel. There, we had dinner at a cafe. Then we took bus to Shijo Karasuma and we follow the crowds into an alley to see the exhibition of a cart for Gion Matsuri festival. Too bad I didn't bring camera and phone!
Day 6 – Explore Kyoto: Missed Gion Matsuri Festival, Ginkakuji Temple, Path of Philosophy, Nanzenji Temple, Fushimi Inari Shrine Kyoto
Gion Matsuri Festival happens on 17th and 24th July. It coincided with my visit to Kyoto on 24th July 2014. It felt like once in a lifetime opportunity to watch a festival in Japan, so it was on my top to-do list in Tokyo.
I read from Japan Guide under main events, that the exciting part is happening at 18.00 – 23.00 when the streets are closed for traffic. I immediately assume that the Festival is happening on that time. The next paragraph said the procession happens at 9.00 – 11.30. I misunderstood by thinking that the procession is at 9.00 at night! [PS: as of 2019, the procession timing is changed to 9:30 to 11:50am on 24th July]
In the morning, after breakfast in hotel, my mom wanted to go out but I wanted to sleep more because I feel sick. So I sent my mom to Shijo Kawaramachi. When I wanted to take bus back to hotel, it was around 9.15 am and I saw many people sitting on the roadside, and plenty of police officers.
I thought that the people were already hogging the place to watch festival which would only happen at night. So I went back to hotel happily and take a nap until 11am.
After waking up and taking shower, I went to bus stop to take bus but there is notice in Japanese that has "9.00-11.30" in it, and I saw police officer was signaling to buses to avoid bus stop. I guessed that buses were not allowed to stop at the bus stop between 9.00 to 11.30. Hence, I walked to Shijo Kawaramachi (which is only 2 bus stops away).
When I arrived at Shijo Kawaramachi, it hit me really hard! I just missed Gion Matsuri Festival because I chose to sleep!! The procession actually happened between 9 to 11.30 in the morning, not evening! I'm so disappointed of myself! But I had to let go and move on.. So sad..
My mom and I had planned to meet at 0101 building at the junction of Shijo Kawaramachi at 12 noon. However I was 15 mins late because I walked and not by bus. But when I reached 0101 building, she was not there! I was in panic and I thought she either got lost, or she did it on purpose.
Whatever it is, I was confused and panic. I walked around frantically and then decided sit down at the appointment area. Eventually at 1pm she appeared. She said she was lost. It was a hectic day for me!
After being reunited with my mom, we decided to have lunch at one of the restaurant in Shijo Kawaramachi. We had a yummy unagi rice.
The agenda for the afternoon include walking the Path of Philosophy, visiting Ginkakuji temple and Nanzenji temple. These two temples are located along the Path of Philosophy.
From Nanzenji temple, we took bus and train to Fushimi Inari Shrine. It was starting to get dark when we reached the shrine. Fortunately, the shrine is always open. There's a long row of torii gate towards the peak. We didn't have time to climb to the peak.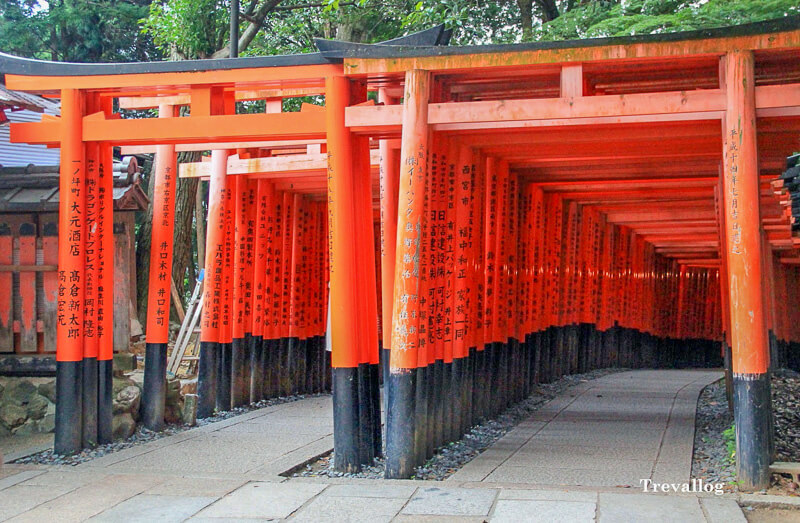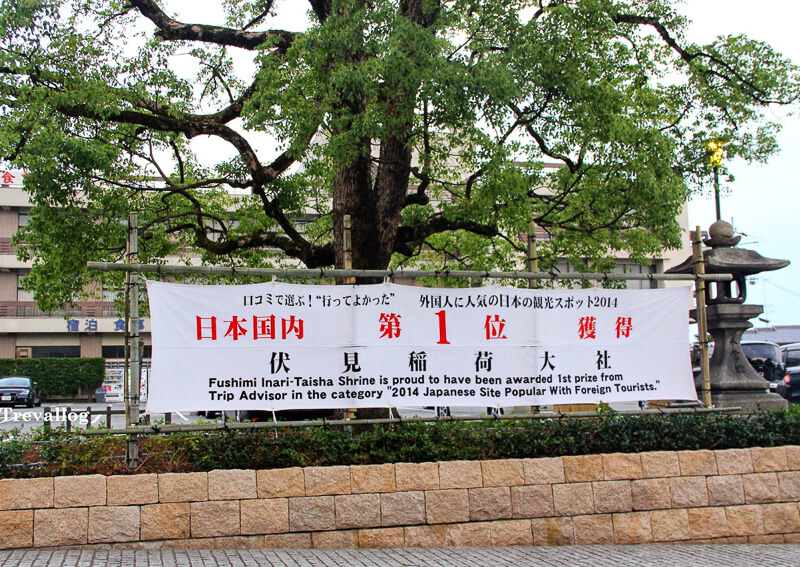 Day 7 – Train from Kyoto to Tokyo, then flew back home
Since it was our last day in Japan, we decided to sleep more. We had late breakfast, followed by checking out of our inn.
We took bus to Kinkakuji temple. However, there was no direct bus. We had to change many buses and the waiting time for bus was too long, and there was a lot of traffic on that day. So, 5 stops before Kinkakuji, I decided to turn back because I calculated the remaining time and felt that we didn't have time to visit the temple anymore.
So, we took another bus to Shijo Kawaramachi and had lunch there. After lunch, we went back to hotel to get our luggage. We then took bus to Kyoto Station to catch our 2.59 pm shinkansen train to Tokyo.
We arrived at the platform quite early, like 1 hour early! So we just sit on the bench and waited for our train.
It was almost 4 hour journey to Tokyo. We alighted at Shinagawa station instead of Tokyo station because the ticket allowed us to alight at either Shinagawa or Tokyo station. I chose to alight at Shinagawa because it's closer to airport and we could take Keikyu Line that goes directly to Haneda Airport. Even though it's direct, it's still a long way to reach airport.
We had dinner at Haneda Airport, the international terminal. Our flight departed about 20 mins late, but fortunately it arrived early in Kuala Lumpur, slightly before 6am. At Kuala Lumpur, I sent my mom to transit area and then quickly went to immigration, exited the arrival hall, take KLIA transit train to KLIA, and checked in my flight to go back to Singapore.
Things I Learned Traveling with My Mother
I learned to be mindful of what my mom loves to do. She loves shopping for souvenirs. She could spend hours walking along the souvenir streets while I hate any shopping activities that last more than 30 minutes. We had to compromise. We would go our own ways and meet each other later at the agreed time and place.
I learned that sometimes taxis are necessary not luxury. Looking back, I wish we had taken taxi from airport to hotel, hotel to train station and train station to hotel. There were too many stairs at Japan subway stations and it was so hard to carry our suitcases up and down the stairs. My mom's arms were sore for some time after we came back from Japan. If you're traveling to Japan with your parents, I recommend that you splurge on transportation to make your parents' lives easier 🙂
I learned that my mom has a strong ambition to explore. Whenever I ask my mom if she's tired, she always say NO! I was actually hoping that she'd say yes, so that we could both just sit down for hours and do nothing. But, nope! She's always on fire. Maybe she doesn't want to disappoint me, or maybe she doesn't want to sit still. She never says that she's hungry, either!
Good to have met you, Japan! Sayonara!