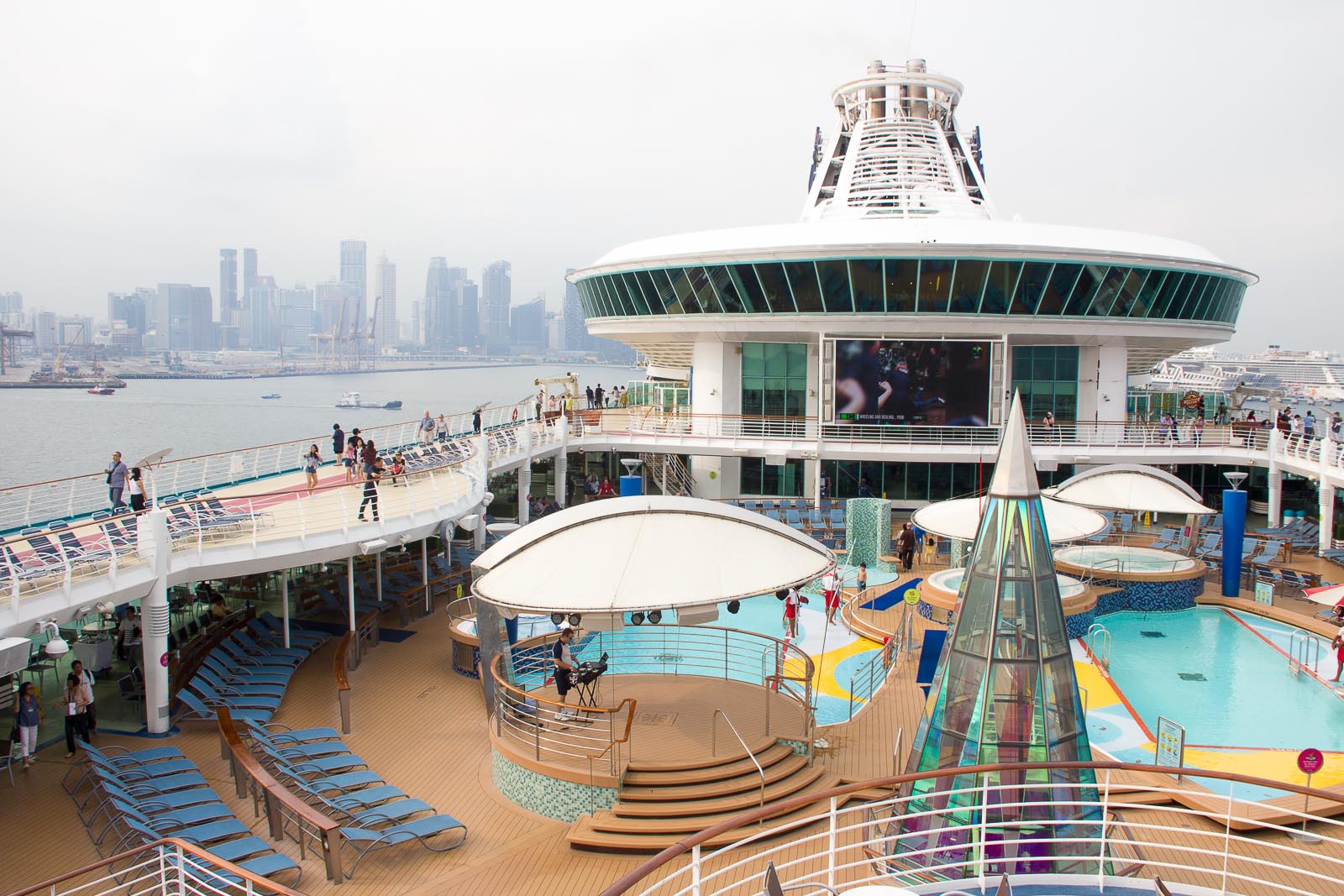 Post author:

Eva

Post published:

November 17, 2018

Post comments:

14 Comments
Why would someone pay money to go to a country by sea and spend 24 hours on the ship one-way, when you can just take a 1-hour flight to get there?
This question bothers me a lot when I was young and naive. Cruise vacation has never crossed my mind in my twenties. The young lady in me wanted to explore, explore, explore, and not sit still in a vehicle for days where there's no network. But, as you get older, you get wiser, right? So, how did I end up on a Royal Caribbean vessel for 4 days 3 nights? Did I enjoy it? What are the highlights of this cruise? Having been to Penang often, what did I do at the port of call this time?
If you're a cruise newbie who hasn't taken a single cruise in your life, or you're looking for snippets about Voyager of the Seas to justify whether it's worth your hard-earned money, I will share my experience, written from a clueless newbie perspective. Mind you, I didn't do a single research prior to the trip (I had long hours at work before the trip) thus I made plenty of mistakes that you should avoid! (more…)
Continue Reading
4D3N Royal Caribbean's Voyager of the Seas: My First Time Cruising!