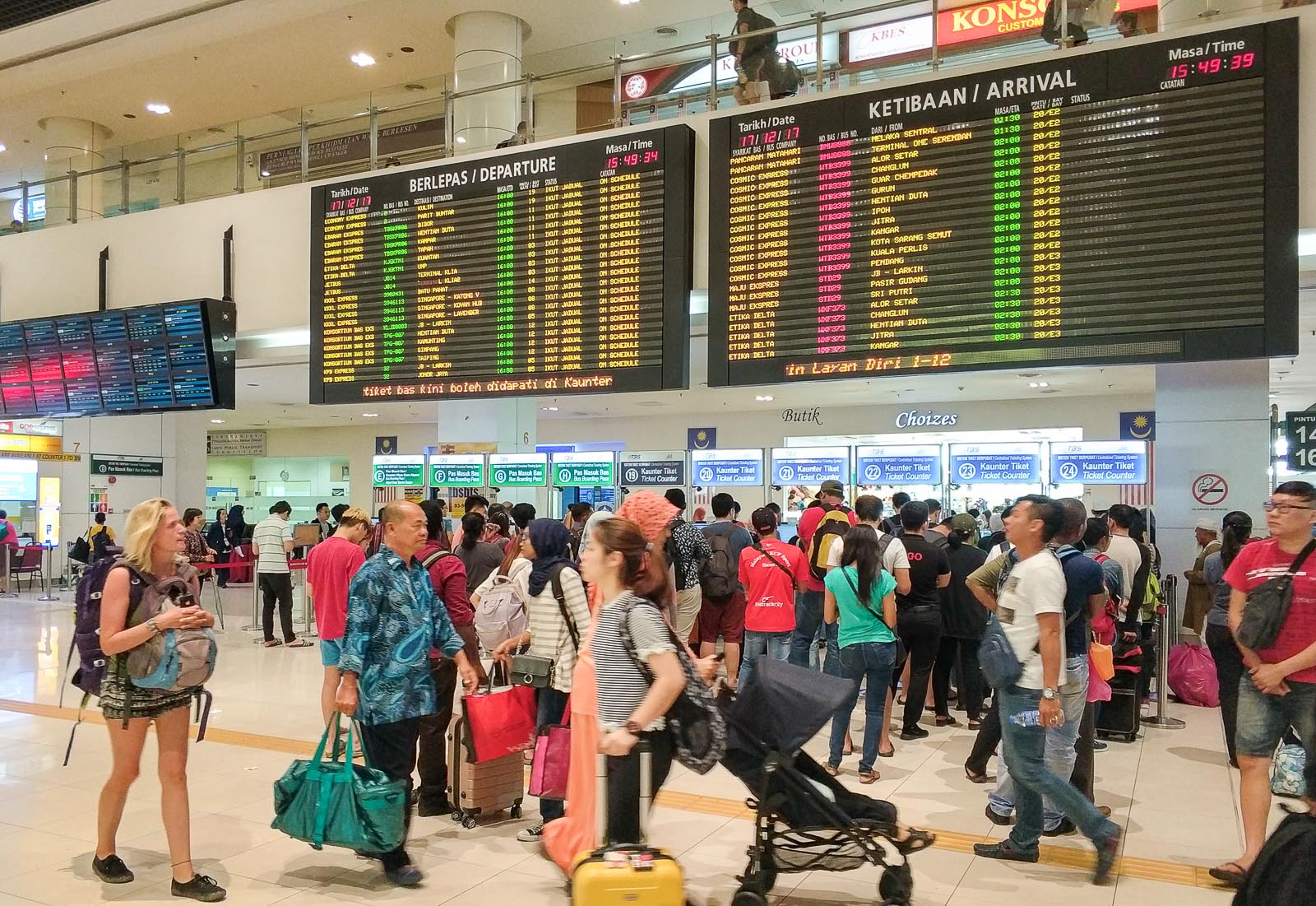 The best way to travel between cities in Malaysia? Forget the train. Either you drive, fly or take a bus.
It's not a surprise that public buses blossom in Malaysia. I mean, just look at those highways, there are maybe tens or hundreds of thousands of them. In fact, the public bus network is so comprehensive, every city in Malaysia is connected by bus. Availability is abundant. Price is affordable. The intercity/long distance bus is probably one of the best way to get around the whole Malaysia.
When should you consider taking flight and when should you take bus? Here are some considerations.
If your origin city and destination city are less than 5 hours drive away, take the bus. For example: Ipoh to Penang, Ipoh to Kuala Lumpur, Penang to Kuala Lumpur, Kuala Lumpur to Johor Bahru.
If your origin city and destination city are more than 5 hours drive away and both cities have airport, take the fight. For example: Johor Bahru to Penang, Kuala Lumpur to Langkawi.
If either your origin city or destination city doesn't have airport, take the bus. For example: Kuala Lumpur to Cameron Highland
Even though buses are one of the best public transportation methods in Malaysia, taking an intercity bus is quite challenging for first-timers. There are so many things that foreigners, including me, don't know when they book their first bus in Malaysia. So, I'm hoping that this post will be beneficial to people who are booking Malaysia intercity/long-distance buses. (more…)