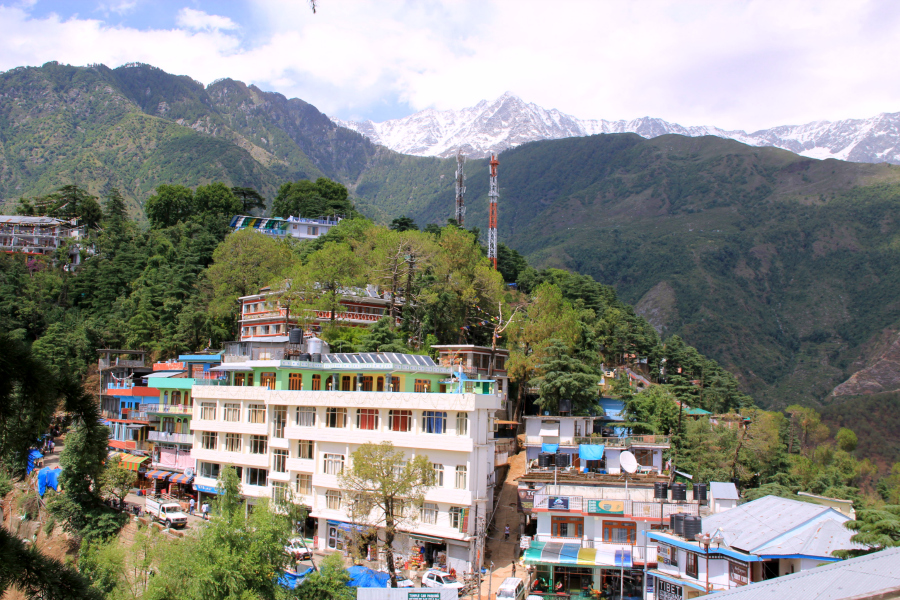 It was Sunday, May 29th. I just finished my half marathon race the night before, it was a midnight race and I managed to clock a little over 3 hours. It was physically exhausting, but I convinced myself, running at night was so much better compared to running in the morning, and I was glad I did. So May 29th was a recovery day for me. I didn't do much physical activities, except well, finishing up my packing.
I had a luggage, a hand carry bag, a backpack, and a laptop bag. I went back and forth of my "to-do" list and "to-pack" list to make sure I had everything in order. My friend texted me to invite me for dinner with the gang, to which I replied yes. My anxiety has begun kicking in my stomach. I checked and re-checked my belongings: shirts, long pants, short pants, underwear, socks, jacket, cameras with batteries and memory cards and charger, insect repellent, phone charger, winter clothing, gloves, scarf, foreign currencies, open water padi diving license, ticket printouts, booking printouts, insurance card. I made sure I called the person that I've been corresponding with, to remind him that I would be arriving tomorrow at night, to which he replied yes, see you.
In the evening, I set off to ION shopping mall at the heart of Singapore to meet my friends. I arrived early and my friends were still on the way. My anxiety was growing stronger and stronger. I couldn't stop imagining, what if nobody picks me up from the airport. What if the guy does pick me up, but kidnap or sell me as a slave. What if I got robbed. It is too late to turn back now, I really want to go, but I'm damn afraid. Suddenly I felt the urge to throw up. And throw up I did, at the toilet. It was my first time throwing up in toilet in a mall.
Not long after that, my friends were arriving and we had dinner at Ayam Penyet Ria in Lucky Plaza. It was nice to eat my favorite food, Ayam Penyet, for my "farewell" dinner. They asked me how I feel, am I excited. I replied: "Well, I'm kind of scared". And they continued: "Don't be. You are so lucky. You must enjoy your trip".
***
1 month before
Me: "Mr Lim, I want to tell you that I want to apply leave for 2 months."
Boss: "2 months? Why?"
Me: "I want to go to India to do volunteering for 1 month. After that, I will travel to Australia for 1 month also."
Boss: "Oh. 2 months is too long. Could you postpone it? I need to discuss with the managers first."
Me: "Erm. Actually I already bought a ticket. My flight will be on 30th May."
Boss: "Wow, it's too sudden. We only have 1 month left before your trip. I need to think about this. I will let you know again."
A few hours later, he called me to his office.
Boss: "Well, since you really want to do this trip, you may go. In the future, please let me know in advance, not 1 month before the trip, ok?"
Me (with wide smile): "Okay, thank you."
***
After saying goodbye to my friends, I went home and wanted to sleep early. But after turning and tossing for some time on the bed, I still couldn't sleep. The anxiety wasn't going anywhere. I decided to do more research about the city that I'm heading to, McLeod Ganj. I read a blog from a woman who traveled to McLeod Ganj, fell in love with a Tibetan, and got married there. It was a very interesting blog for me that I kept on reading. Eventually I felt sleepy enough to go back to my bed and tried to sleep. I succeeded and slept for a good 2 hours before my alarm went off.
Little did I know that I would fall for the beautiful tiny village with snow-capped mountain in the background.
---
This is Part 1 of my "India Trip in 2011" series. To see all articles I've written about this exotic country, visit my India page.