From 28 October 2022 to 30 September 2023, the Cloud Forest conservatory at Gardens by the Bay is transformed into Avatar: The Experience, an immersive walkthrough event inspired by the movie Avatar.
Visitors will be immersed in bioluminescent environments and meet face to face with mystical creatures like Ilu, a new marine creature from the upcoming movie Avatar: The Way of Water.
If you're wondering whether this event is worth a visit, I'll share what you can expect from Avatar: The Experience, so you can decide whether it's something that you want to experience. I'll also share my own thoughts of this event.
Pro-Tip: Make a visit during weekdays if you can, so that you won't waste too much time queueing for activities.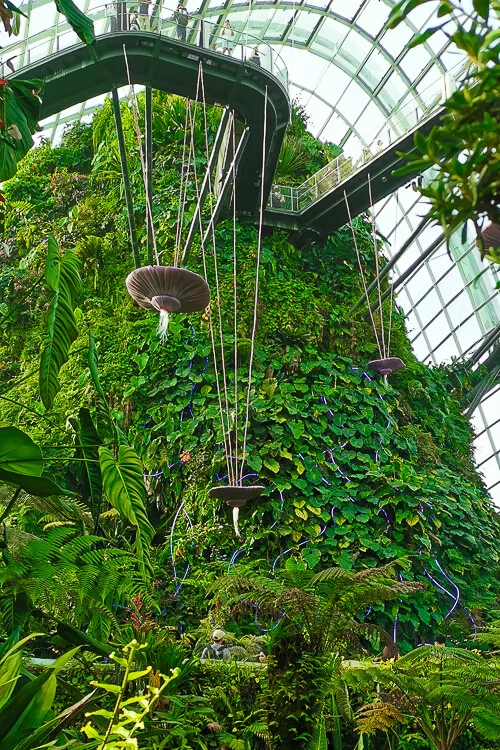 Have any questions about traveling in Singapore? Join All About Singapore Travel FB group, I'll be there to answer your questions!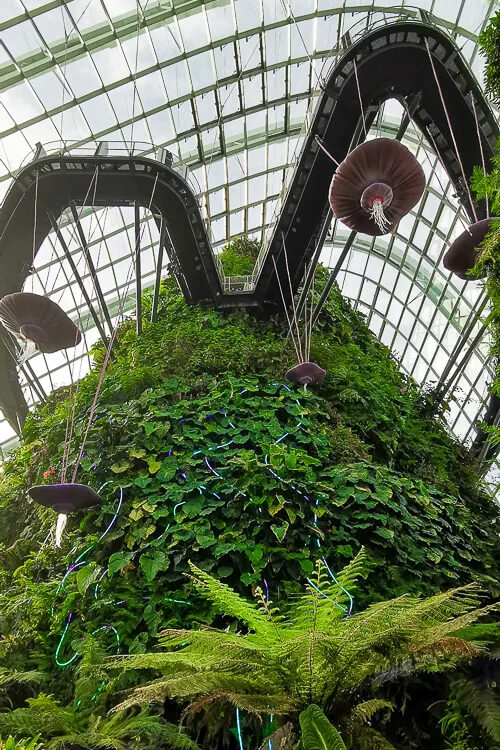 Avatar: The Experience Opening Hours
Avatar: The Experience is open daily from 9am to 9pm (last admission is 8pm).
Misting Hours are at 10.00am, 12.00pm, 2.00pm, 4.00pm, 6.00pm, 8.00pm daily.
Sometimes, they may be closed for maintenance. You can check their closure days before visiting.
I visited on a weekday and I spent about 1.5 hours. If you're visiting on the weekends, you might have to spend 2-3 hours because you need to queue for activities and for the lift to go up to the top floor.
Avatar: The Experience Ticket
| Ticket | Adult | Child* |
| --- | --- | --- |
| Non-Resident | | |
| Avatar The Experience (Cloud Forest) + Flower Dome | 53 | 40 |
| SG Resident | | |
| Avatar The Experience (Cloud Forest) + Flower Dome | 35 | 27 |
| Avatar The Experience (Cloud Forest) Only | 27 | 23 |
*Children aged 3-12 years old requires ticket. Meanwhile, children below 3 years old can enter for free.
I highly recommend that you book the ticket in advance to avoid having to queue at the physical ticket counter. With online ticket, you can just show the QR code at the entrance of Cloud Forest for admission; there's no need to print the ticket.
How to go to Avatar: The Experience
Avatar: The Experience is located at Cloud Forest of Gardens by the Bay.
By taxi/driving: Head to the main drop-off point near Gardens by the Bay Gift Shop, then walk a short distance to Cloud Forest. The nearest carpark is Main Entrance Basement Carpark.
By MRT: Take the Thomson East Coast Line and alight at Gardens by the Bay MRT Station. Then, walk along the bay for about 15-min to Cloud Forest.
Alternatively, take the Circle Line or Downtown Line and alight at Bayfront MRT Station. Head to Exit B and walk through the underpass tunnel. Upon exiting, walk through Dragonfly Bridge, Malay Garden, Chinese Garden and Indian Garden. When you arrive at Flower Dome/Ticket Counter, take the escalator down to the entrance of Cloud Forest.
By Bus: Take bus 400 from and alight at Gdns by the Bay bus stop. Then, walk about 10-15 mins to Cloud Forest.
What to do and see at Avatar: The Experience
1. Pandora (L1)
As you enter the Cloud Forest, you'll be immediately greeted by a fierce banshee who's standing in front of the waterfall.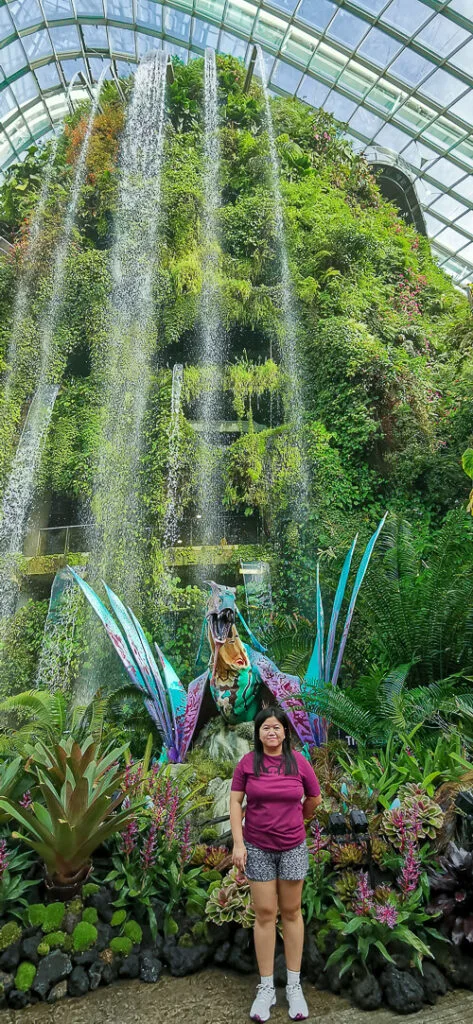 Don't miss the Avatar Rock located just opposite the waterfall.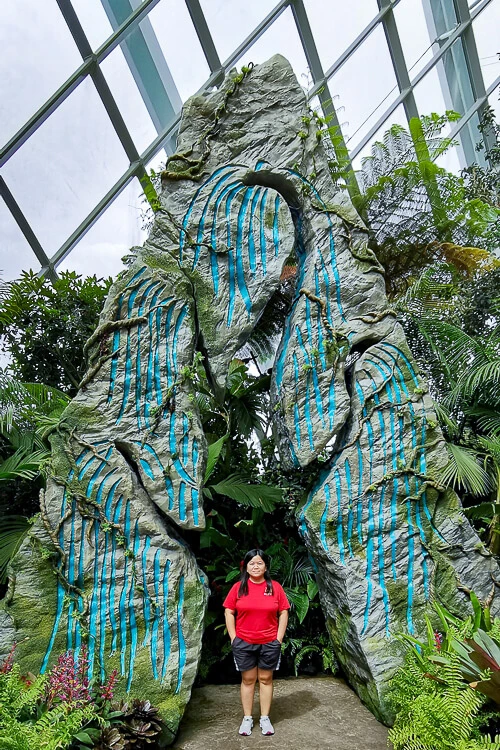 As you walk further into the Pandora, you'll pass by various Avatar creatures. If you're an Avatar fan, you'll be able to recognize some, if not all, of them.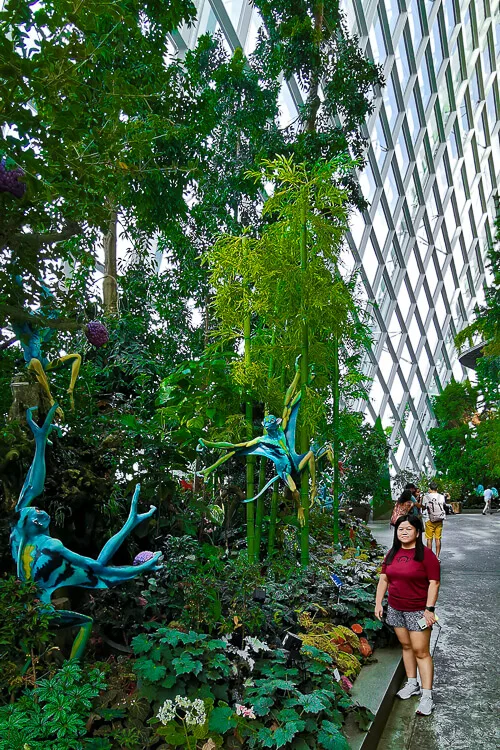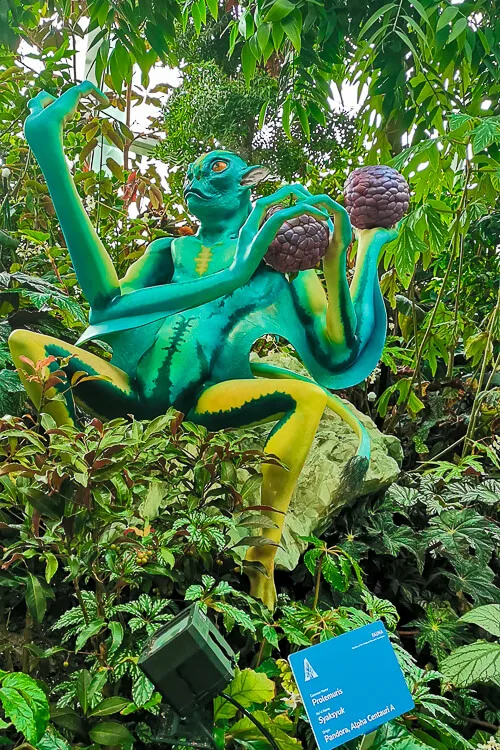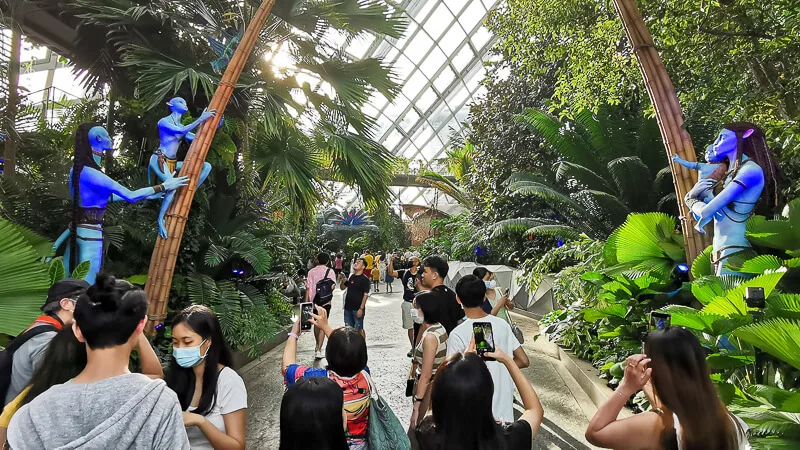 If you're lucky, you can meet and take a photo with baby viperwolf!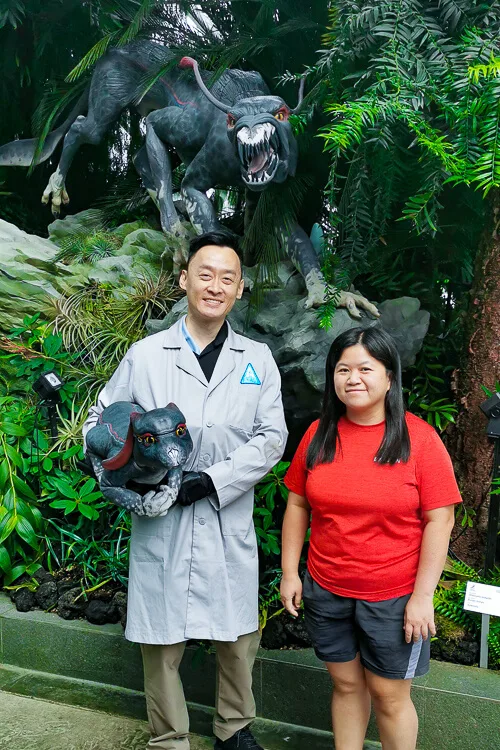 2. Avatarize Yourself (L1)
Ever wanted to be a Na'vi of the Avatar? You can! Head to Avatarize Yourself Pod. The pod will scan your body and transform you into a Na'vi in just a few seconds!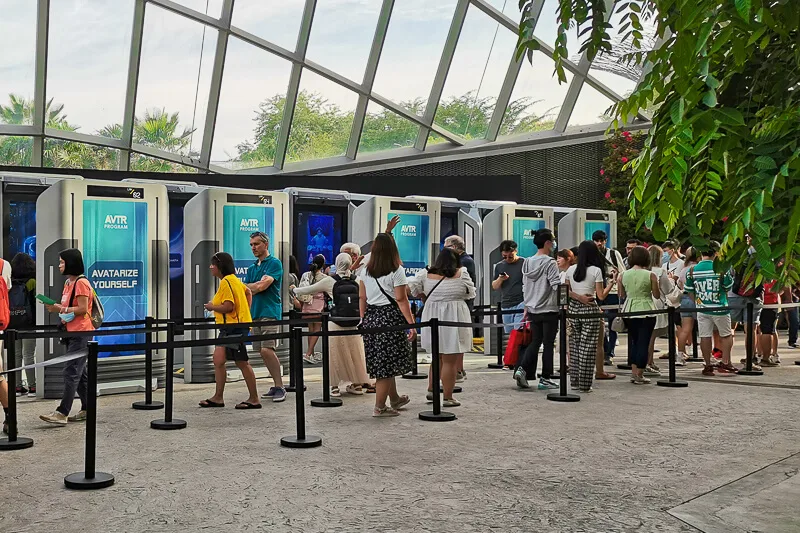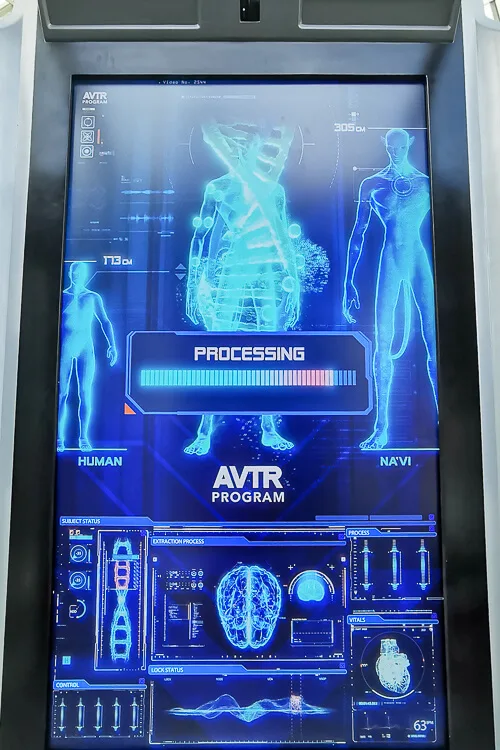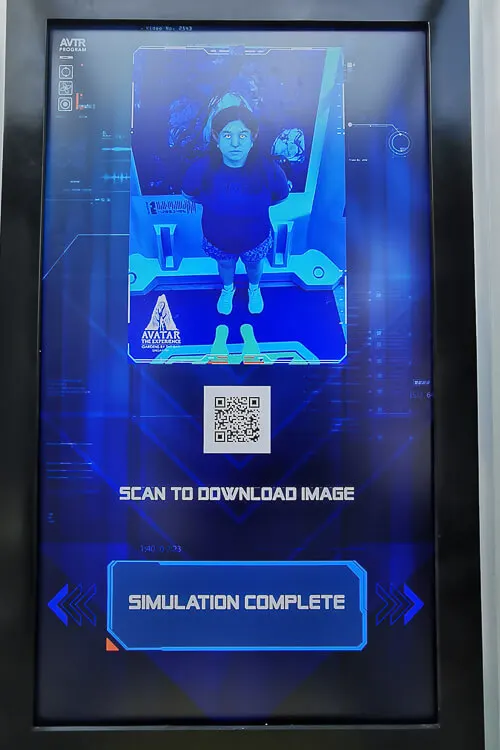 3. Fire Pod (L1)
The Fire Pod is where you can interact with your Na'vi shadow, complete with Na'vi tail and ears.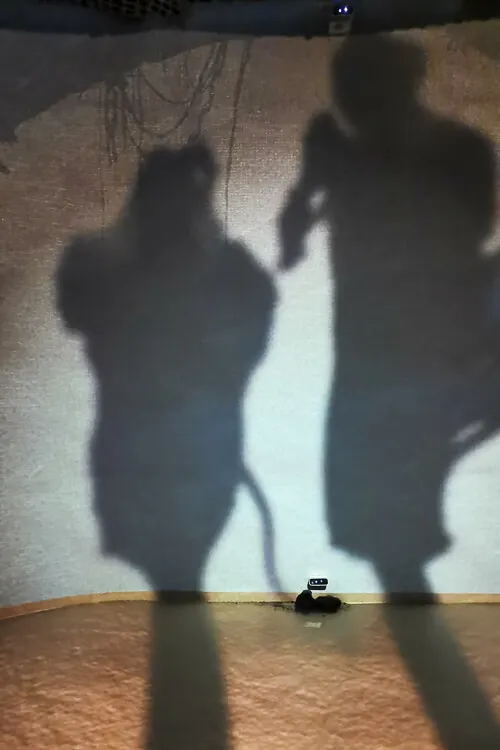 4. Sacred Space (L1)
At the sacred space, you will witness your own magic. Simply hover your hand above the left lichen plant, and you'll see bioluminescent glow flows from your hand to the top of the mountain.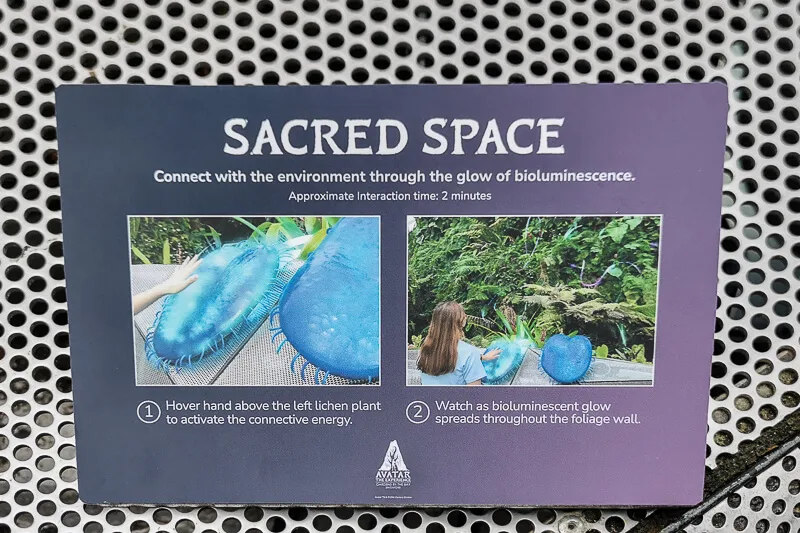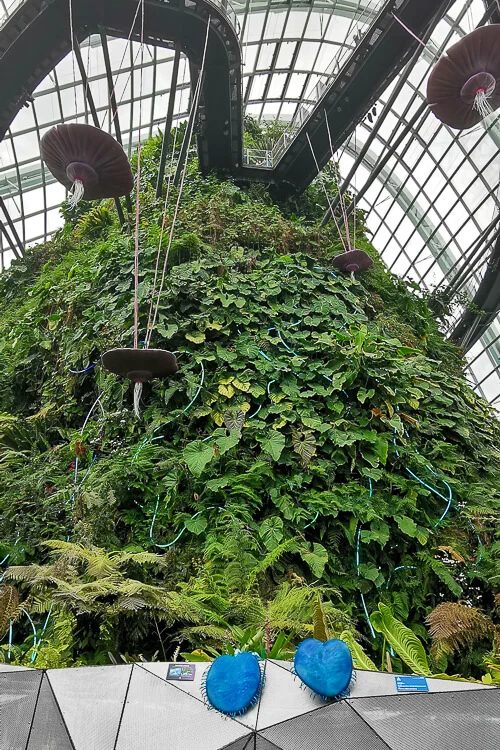 5. The Lost World (L7)
After you're done exploring the Pandora, take the lift to Level 6, then walk up to The Lost World at Level 7. Here, you'll find Ethereal White Persian glass flowers created by Dale Chihuly, amongst Venus FlyTraps and pitcher plants.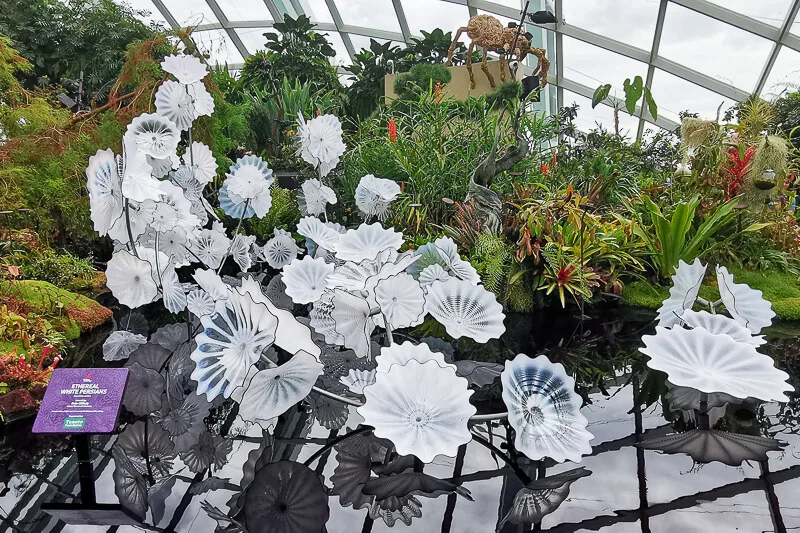 6. Cloud Walk (L7-L6)
Take a stroll down the mountain via Cloud Walk, a very photogenic walkway. Here, you can enjoy panoramic view of the Cloud Forest as well as of the Marina Bay.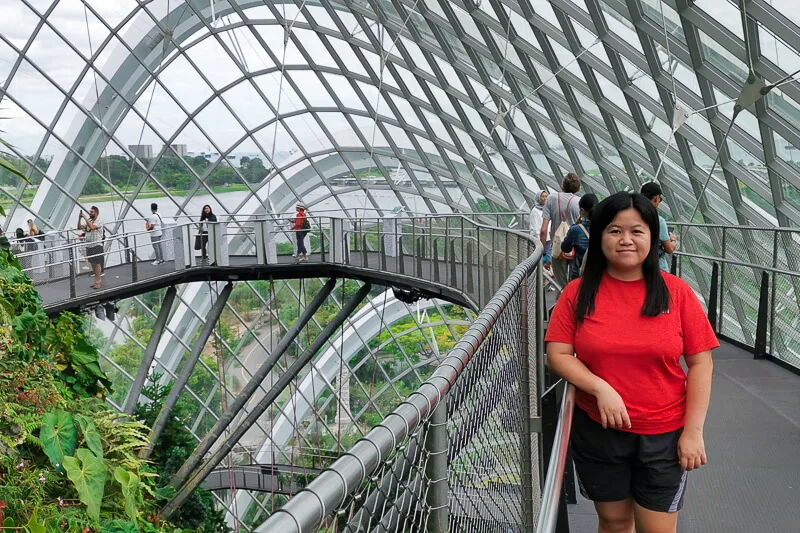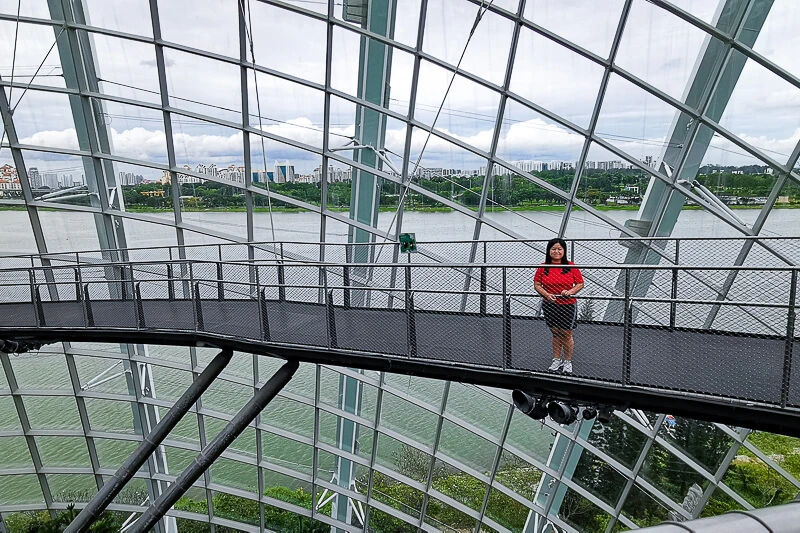 Don't forget to look down for a completely unusual angle of the Cloud Forest.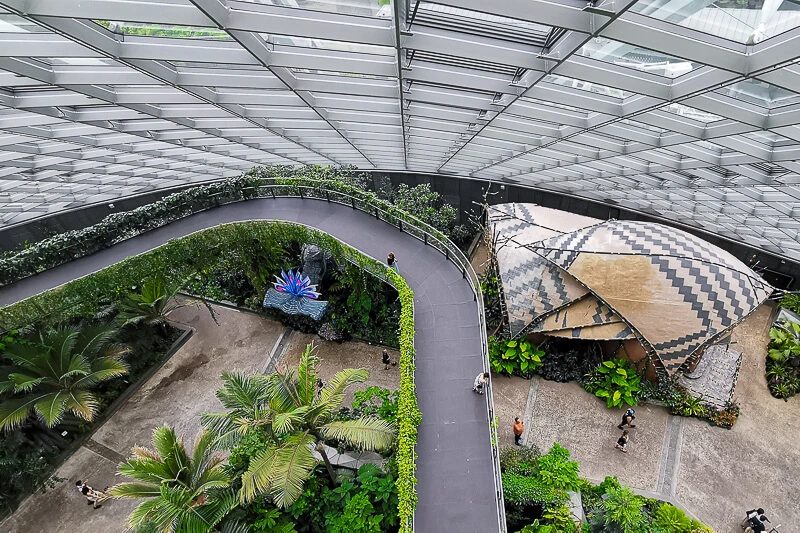 Spot Panopyra, the unique pink plants that looks like inverted mushrooms!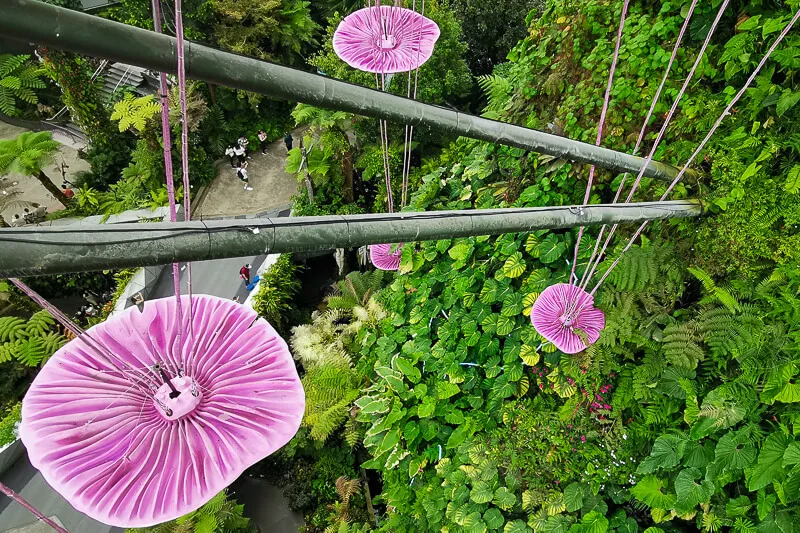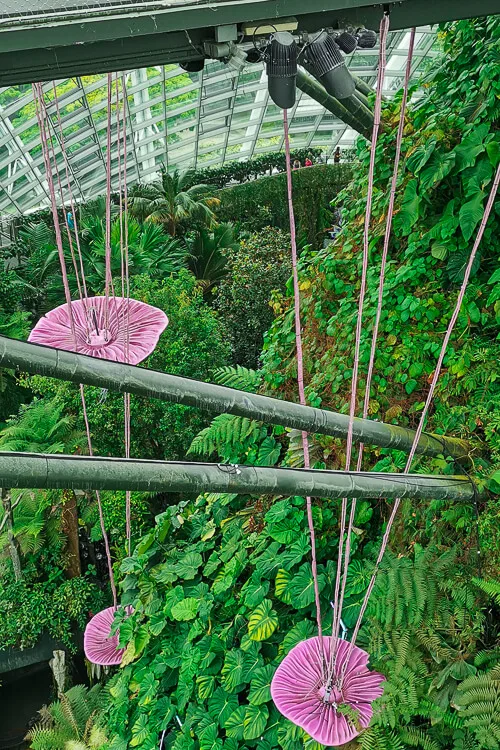 7. Waterfall View (L5)
At Level 5, there's no Avatar-related activities, but there's a very cool observation deck that lets you have a waterfall view.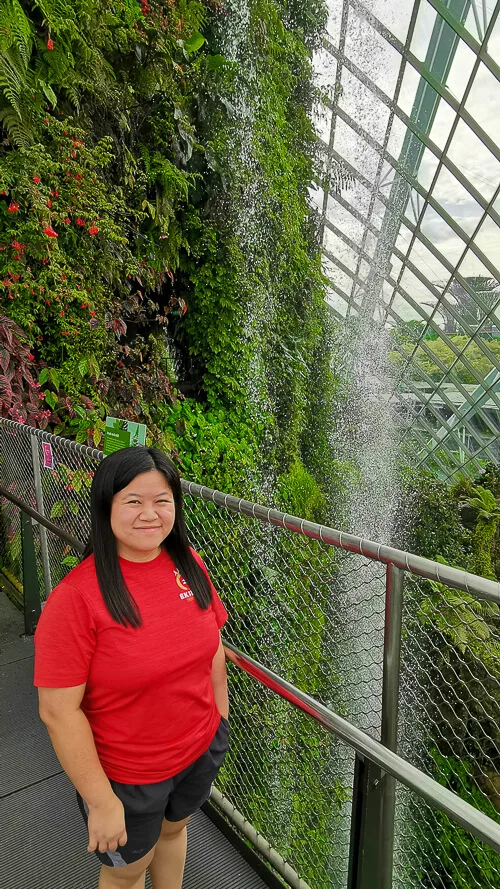 8. Crystal Mountain (L4)
Head down to Crystal Mountain at Level 4 where you will meet an adult Banshee at the center stage.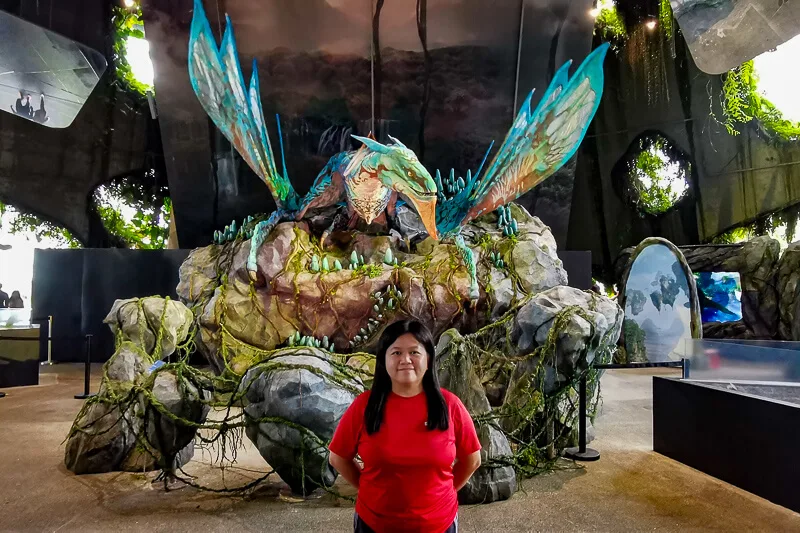 If you're lucky, you'll get to meet and take photo with Baby Banshee!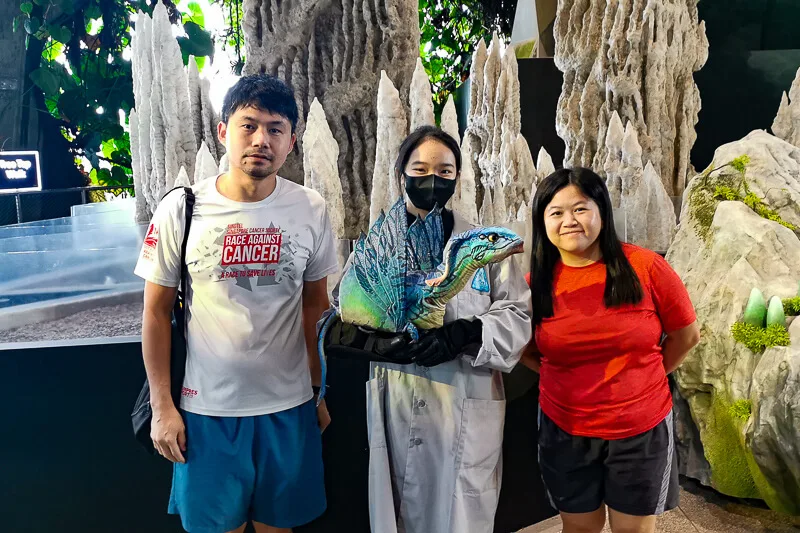 9. Fly a Banshee (L4)
Next, don't go down first. Join the queue to Fly a Banshee, an interactive activity where you get to dictate where a banshee should fly to! Simply move your arms and body to imitate the movement of a banshee.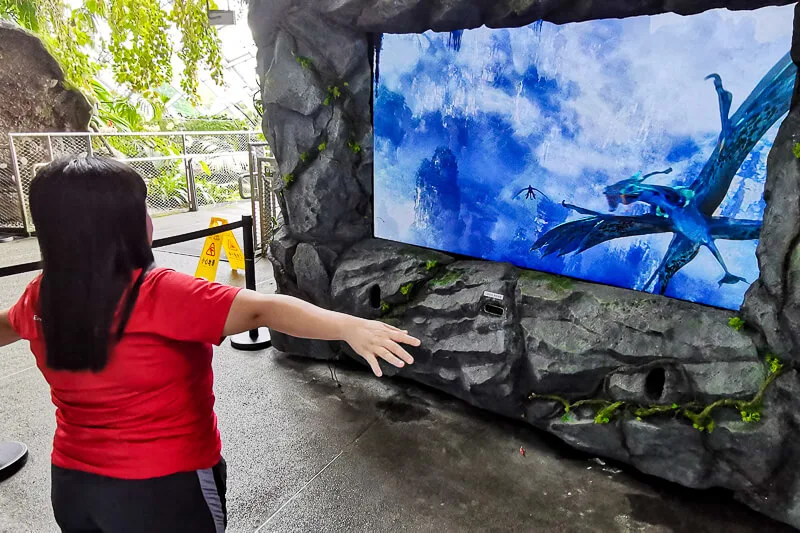 10. Tree Top Walk (L4)
Also located at Level 4 is the Tree Top Walk, a walkway where you can gaze at the forest canopy above.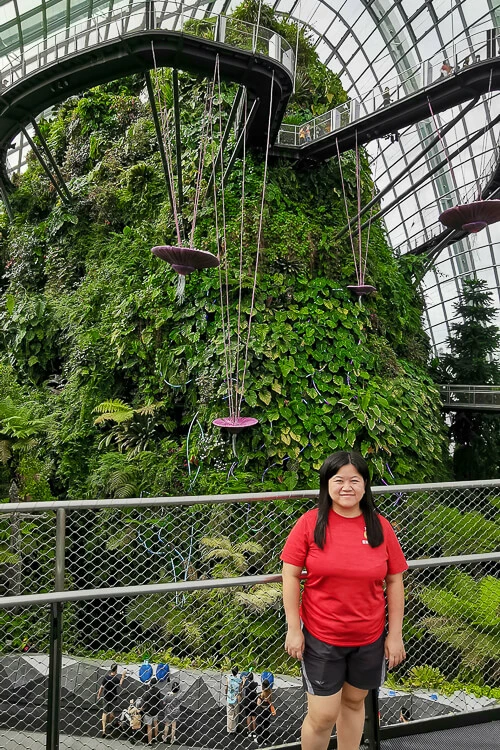 11. Ilu at Cloud Forest Gallery (L3)
The next stop is the Cloud Forest Gallery where you can meet Ilu, the latest marine creature from the upcoming movie Avatar: The Way of Water.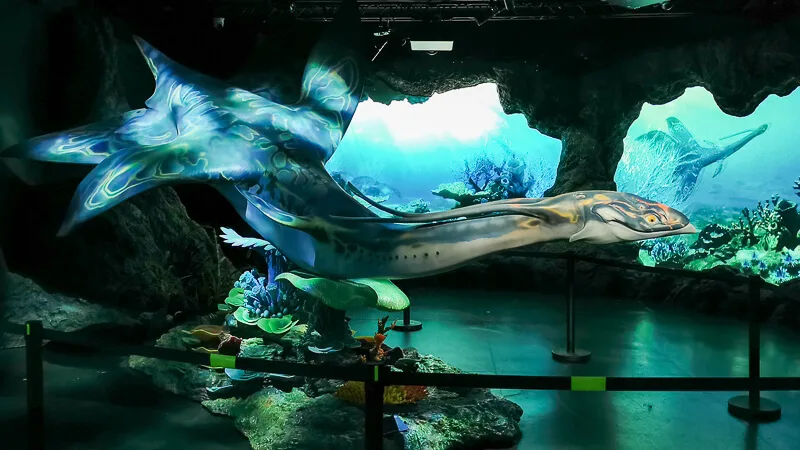 12. Cloud Forest Theatre (L1)
Finally, you'll arrive at the last zone at Cloud Forest Theatre. Here, there are 3 sections.
The first section features interactive projection of Avatar creatures. You can swipe to disperse the creatures.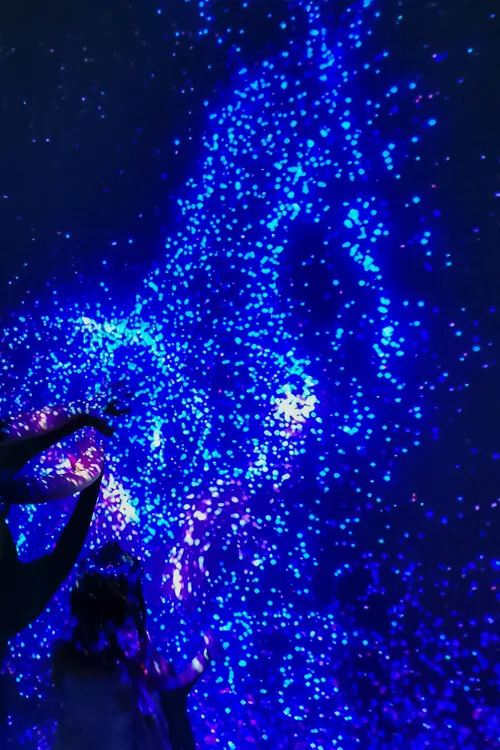 The second section is a "forest" filled with Tree of Souls with luminous branches.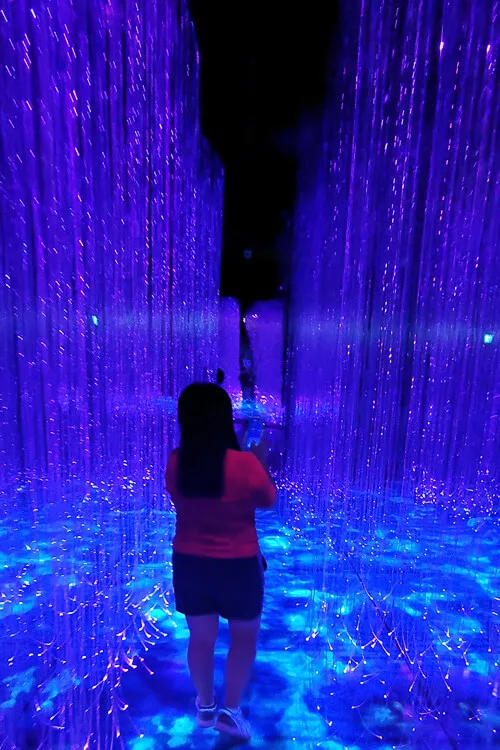 The third section is another interactive projection where you can interact with various creatures and elements of Avatar.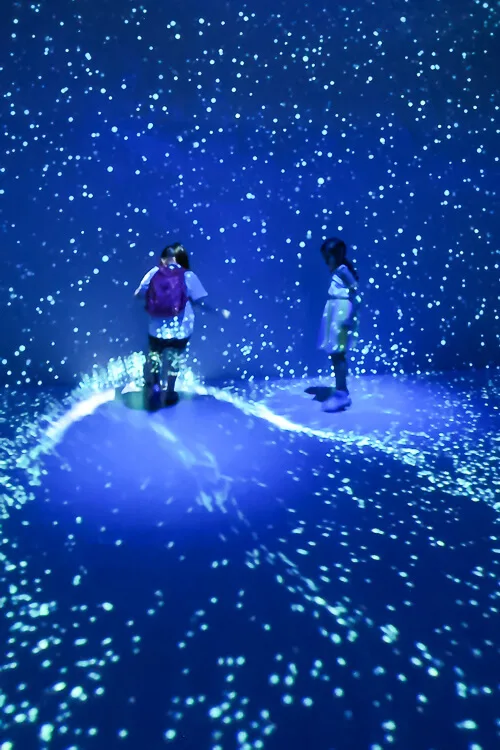 My Thoughts
Personally, I really enjoy my time at Avatar: The Experience. I'm especially glad to be able to meet and take photo with Baby Viperwolf and Baby Banshee!
I also love that the Avatar characters and the Cloud Forest itself are so colorful and beautiful. Every angle is a good angle to take photos.
Because I'm a member of Friends of the Gardens, I can purchase Avatar unlimited pass for $15. At first, I wasn't happy to pay extra $15 on top of membership fee, because I'm supposed to get free access to Cloud Forest all year round. But after visiting it, I feel that it is worth paying $15 for unlimited access to Avatar.
If I'm not a member of FOTG, I'll have to fork out $27 as an SG Resident. I think the price is rather steep and I might skip this because I'm not a hardcore fan of Avatar.
Have you visited Avatar The Experience? What do you think about it? Let me know in the comments.
If you like my work, you can buy me a coffee! Your support will help me to keep going!