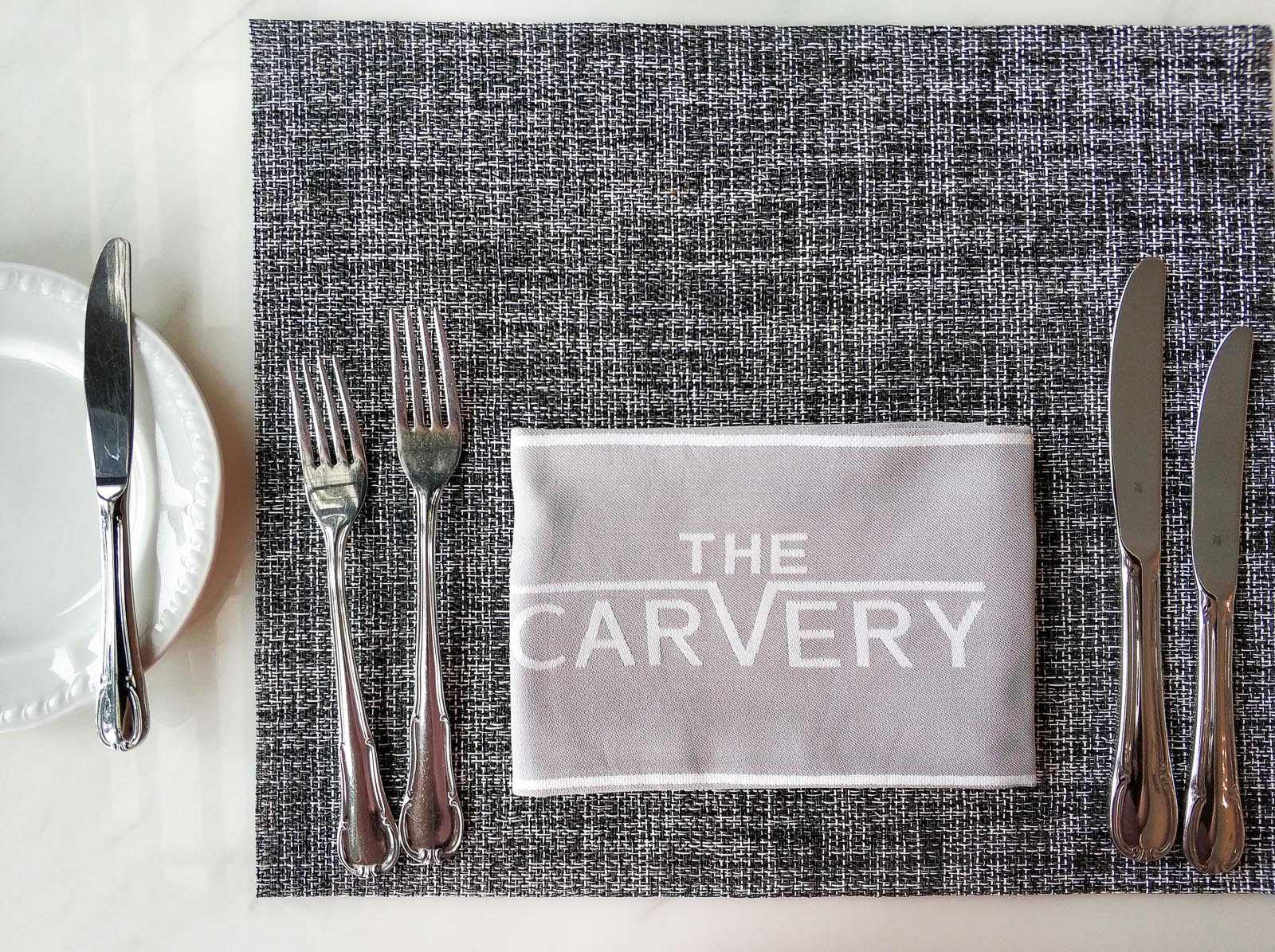 There are less seafood and more meat in The Carvery, and I'm okay with that. Maybe I'm really a meat lover!
There are endless buffet choices in Singapore. From international buffet, Korean BBQ buffet, sushi buffet to even porridge buffet. If I'm a true buffet lover, I would try as many buffets as possible. But, I'm not, so I would only keep coming back to the buffets that I love. The Carvery buffet is one of them.
So, what makes me keep coming back Park Hotel Alexandra for The Carvery buffet? To answer this, I need to bring you back to many years ago.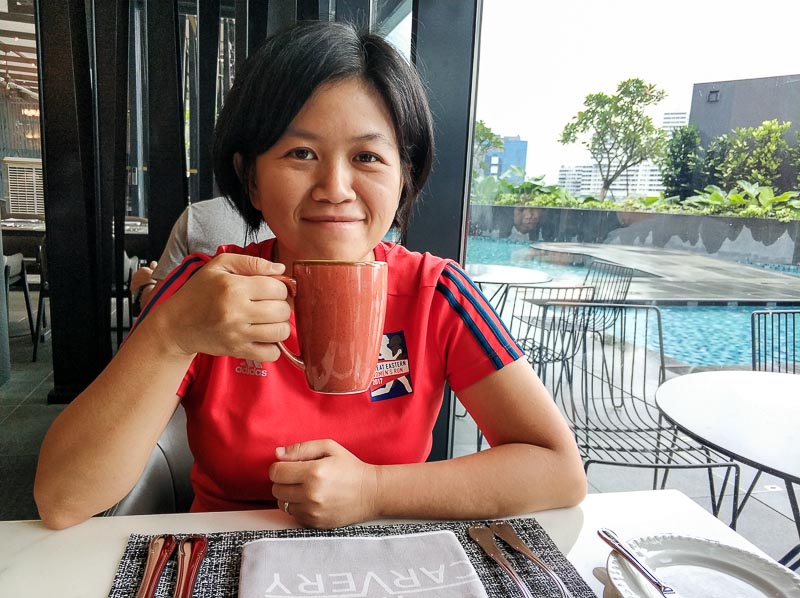 The hotel was opened in 2015, about 3 years ago. In its early years, the restaurant was offering quite many promotions. My friends and I tried the dinner buffet for the first time in 2016 because they had Christmas promotion, and oh, boy, we were immediately hooked! Back then, there were macarons at the dessert area! I was so excited because I was crazy about macarons.
To be honest, the food selection in the Carvery is not too much compared to other international buffets in Singapore. But, there's something unique about the restaurant. The food is really delicious and the next day, I would be craving for what I ate at the buffet. When I returned the next time, my favourite food was no longer served, but there were other food that made me addicted. Carvery, are you really playing hard to get?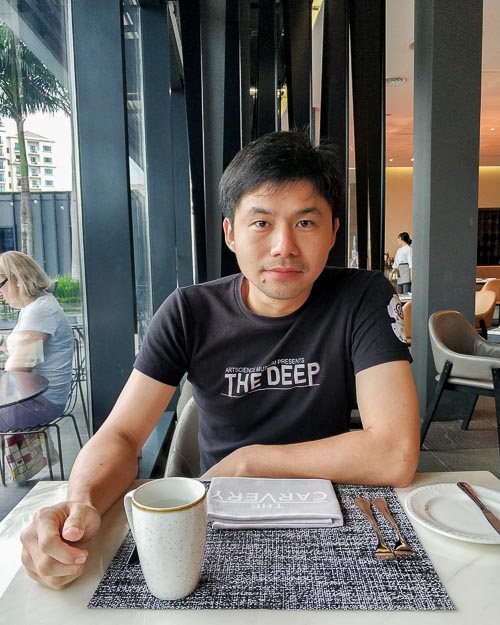 the counters
If you've never been there, let me introduce you to the counters. Near the entrance, there's this huge counter where a chef cuts the meat for guests. Most of the time, the meat is really delicious. The meat selection changes often. I remember they offered roasted pork belly (really nice), roast chicken, beef steak, lamb steak. Once, they offered cheese truffle which was so good, I kept thinking about it the next day.
Located opposite of this meat counter are the salad counter and seafood counter. The salad ingredients are really pretty. The cold seafood counter offers probably 2 to 3 types of food, such as prawns, mussels, crab, oyster or sushi.
The counter beside the meat counter is the cooked food counter. There have been so many varieties of cooked food offered. What I remembered most were creamy seafood and roasted pork with sauteed onion. They were really good. But, beware, not all of the food is nice.
Then, there is crackers and cheese counter. Cheese lovers will rejoice! Soup counter is hit-or-miss. Fruit counter is just okay. Pizza counter is nice. And the pasta counter is wonderful! I couldn't stop eating their aglio olio! Finally, there's a dessert counter which I used to love but not so much anymore. My hubby still loves the dessert, tho!
Lastly, for the drinks, you can order warm water, cold water, tea or coffee. My favourite drinks are latte and ear grey tea! They provide white and brown sugar, but I prefer to drink without sugar.
the interior
At Carvery, I eat dinner more often than lunch, so I'm really accustomed to their night setting. The low-light environment at night is great to help relieve the stress of living in fast-paced Singapore, obviously.
I truly love the restaurant during the day. I love natural light. During the day, the restaurant receives ample natural light, so I'm really excited to eat lunch there. We were lucky to be seated by the window and I enjoy the serenity feel.
the exterior
When I'm feeling too full from the buffet, I love to walk around the pool outside the restaurant to enjoy the view of the infinity pool, the "Lego-apartment" called Interlace or the pool bar called Aqualuna.
the conclusion
Given their excellent skills to get people craving for their food and their generous promotions, I'm definitely going to return for many more times. If you are considering whether the restaurant is worth a visit, here's my opinion. If the price is within your budget, go for it, it's worth a try. If the price is out of your reach, then wait for bigger discounts.
Let me repeat again, it isn't the best buffet in Singapore. Heck, it isn't even featured in a lot of "Best Buffet" list in food blogs. But if you don't have high expectation, don't have a strict best-cost-and-benefit-analysis policy to follow, are contented to eat comfort food (which is not necessarily made of expensive ingredients), then you will like the restaurant.
If you are someone who eats buffet because you can "eat unlimited food for the cheapest price possible," this may not be a great restaurant for you.
The Carvery at Park Hotel Alexandra
Location: 323 Alexandra Road, Singapore 159972
Opening Hours:
Breakfast: 6:30am to 10:30am
Lunch: 12:00pm to 2:30pm (buffet); 12:00pm to 3:00pm (a la carte)
Dinner: 6:00pm to 10:00pm
Phone: 6828 8880
Price: Please call to ask, because price changes all the time.
I pay for my own meals. I write this post because I want to share how much I like the restaurant.