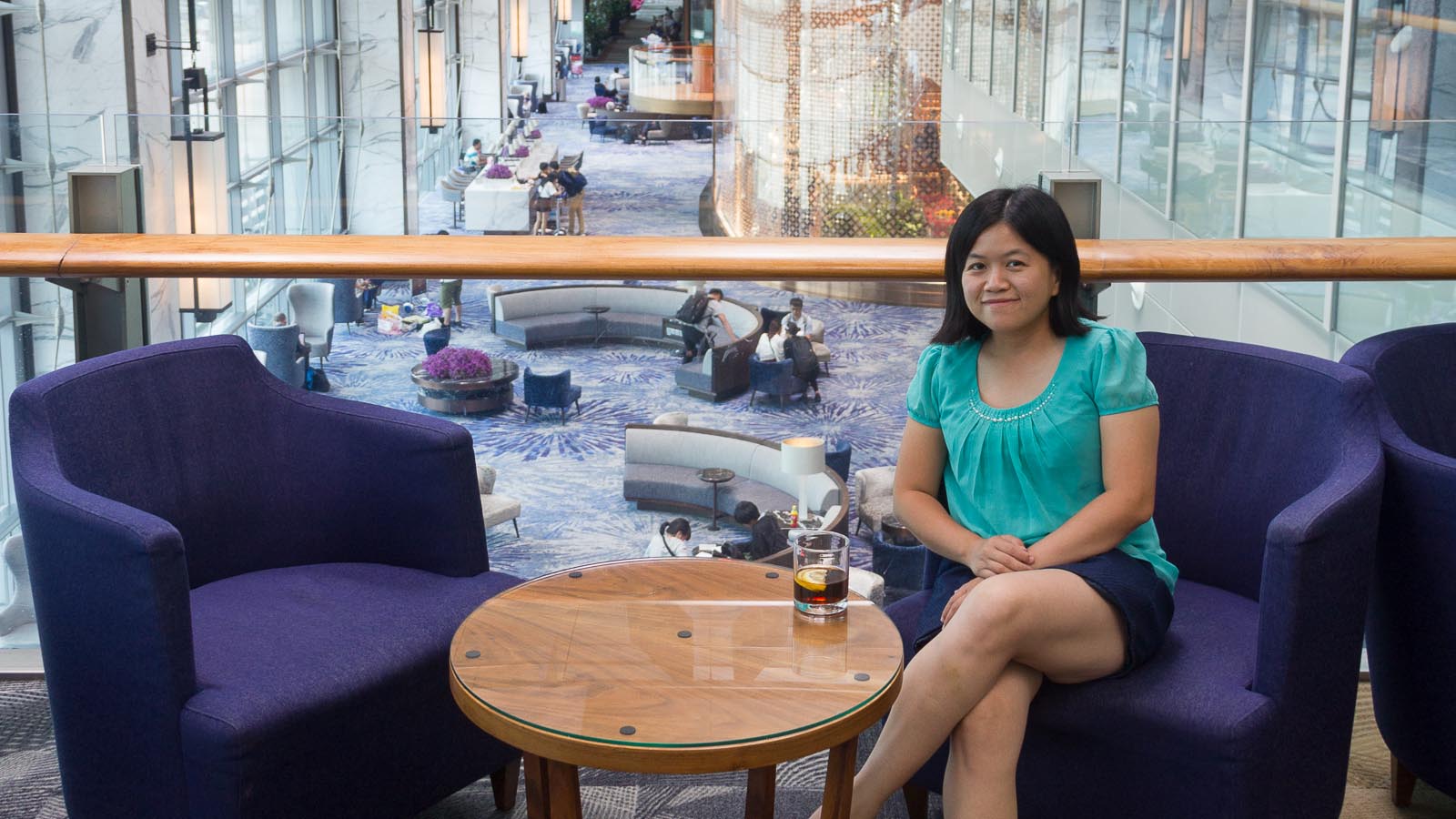 Note: dnata is closed and replaced by Marhaba lounge in 2019.
In a quest to maximise the benefit of my Priority Pass, I decided to visit dnata Lounge at Terminal 3 Changi Airport when I went back to my hometown last month. There are 2 dnata lounges in Changi, one at Terminal 1 and the other at Terminal 3. So, why did I choose Terminal 3? Well, the answer is quite simple.
After reading reviews about dnata lounges in T1 and T3, I noticed that T3 has both indoor and outdoor sections, while T1 only has indoor seating. Personally, I love natural lighting more than artificial lighting, so it was an easy decision for me.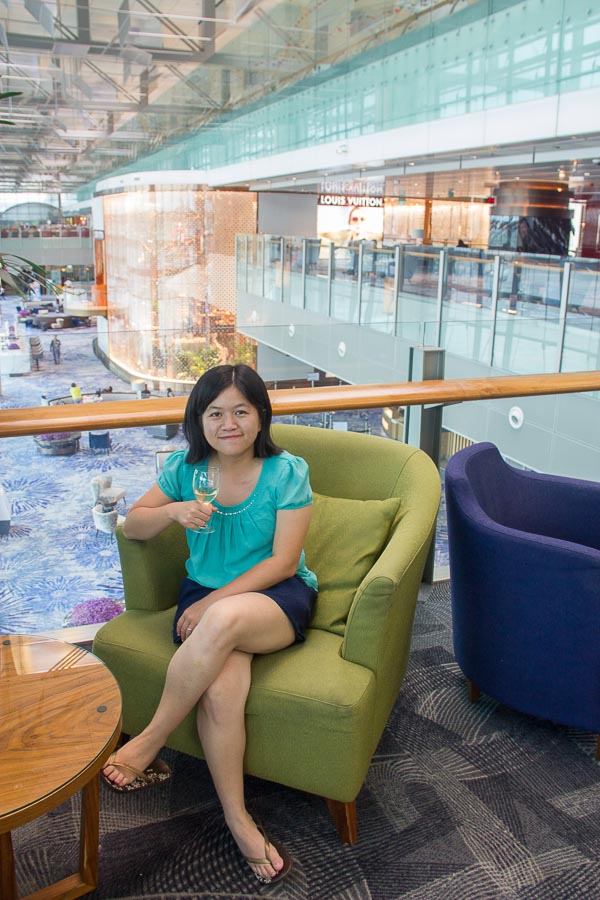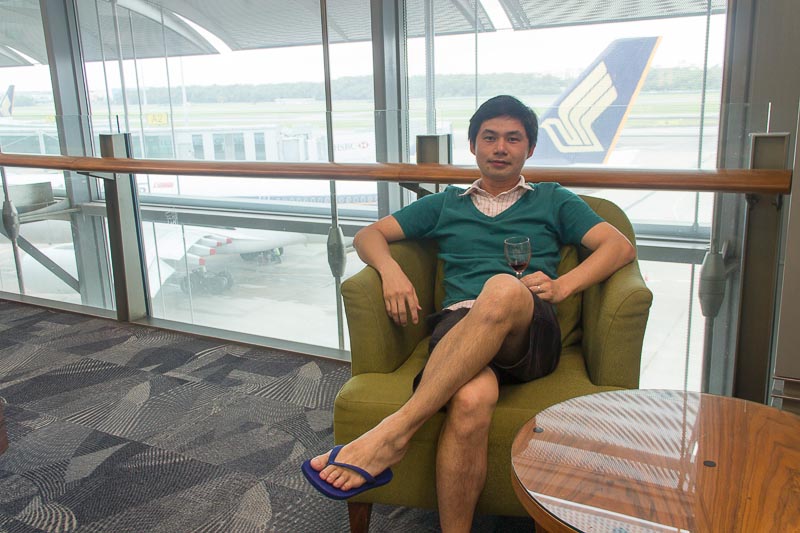 Location of dnata Lounge at Terminal 3
dnata Lounge is located at Departure Transit Lounge, Level 3. If your flight departs not from Terminal 3, don't fret, you can go to Terminal 3 by riding the Skytrain from Terminal 1 or Terminal 2 after you have cleared the immigration. Please note that there isn't any Skytrain that connects Terminal 4 departure area to other terminals. The Skytrain only serves T1, T2 and T3.
Admission
Admission is fast and straightforward. I gave my Priority Pass card as well as my boarding pass to the receptionist. After she had swiped my card, she gave me the WiFi password and I was on my way to find the best seat. No receipt or towel was handed to me at the reception.
Facilities
Let's talk about the shower first. The shower room is pretty spacious, with a rain shower head, body soap (no shampoo), hairdryer, private basin and mirror. The towel is available at the reception upon request. The shower room is cleaned and wiped frequently so it didn't feel like a public shower at all.
There were a few indoor seating areas with TV, newspaper, magazines and power socket. The buffet counter is located indoor too.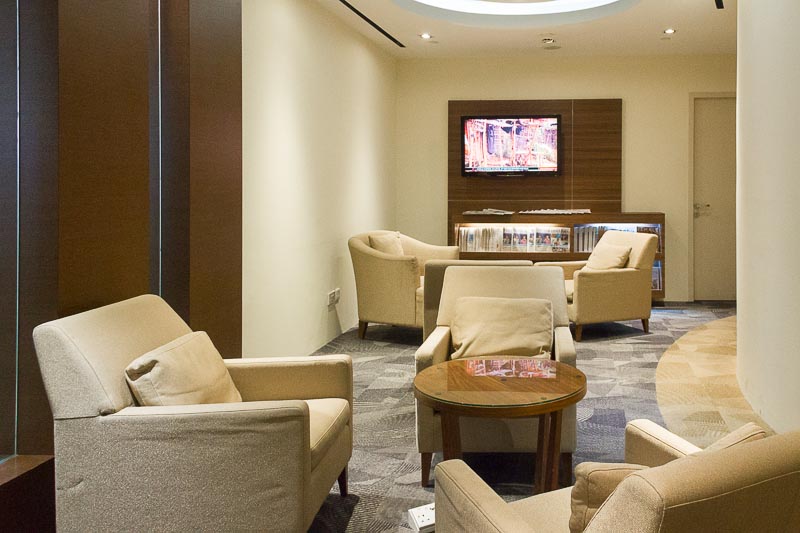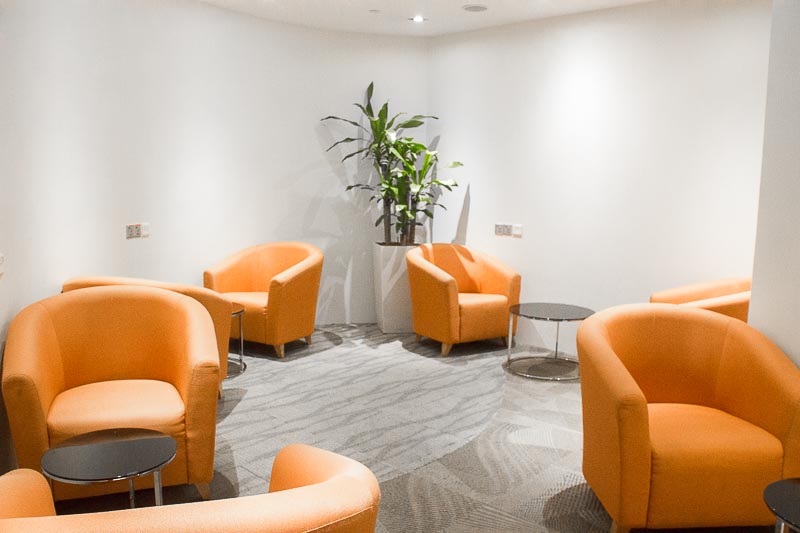 My favorite seating area has to be the outdoor area. First of all, it's super bright in the afternoon. Secondly, it has an awesome view of the rest area located below the lounge. Thirdly, I could watch planes taking off, landing or just strolling around.
To be honest, most of the tables are round, small and low; just enough for two people to have a meal. There are only 3 tables that are big and high enough to use laptop comfortably; they can be found near the buffet counter, located at the indoor seating area.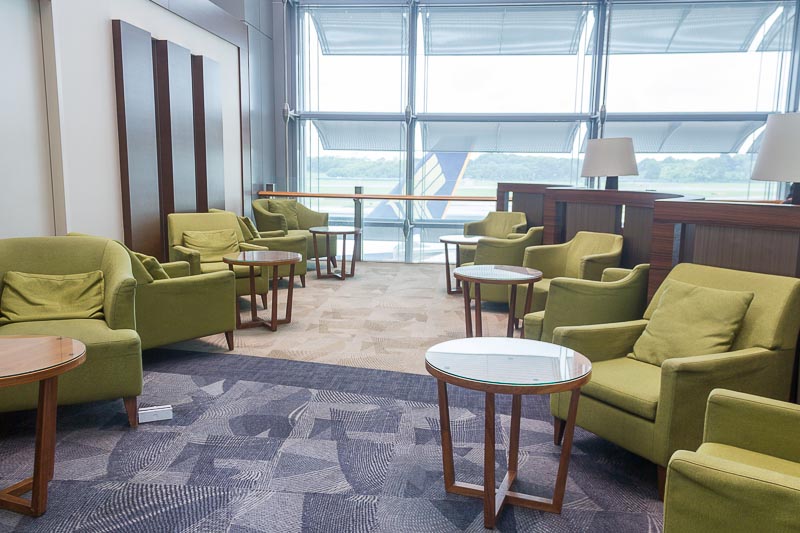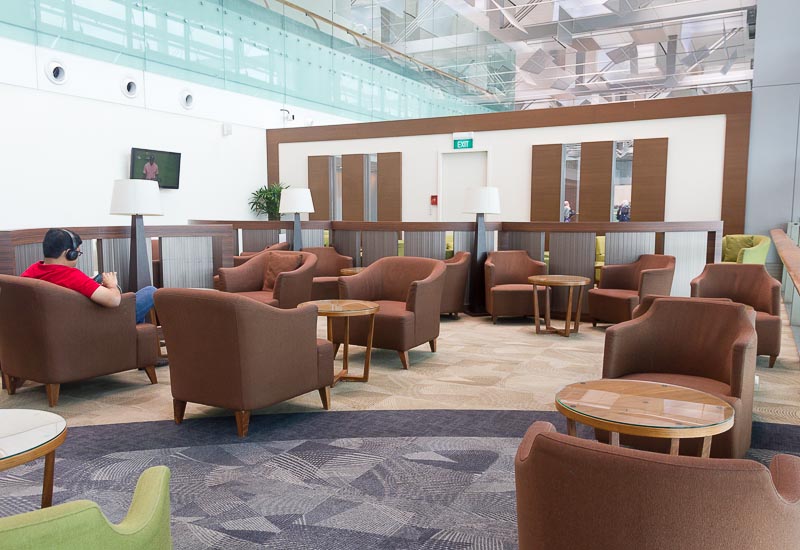 Food & Beverages
The food selection in dnata Lounge is not much, yet the food is surprisingly good. During my visit, the main dishes were Aglio olio penne, mashed potato, stir fried carrot, beef stew, tori karaage (deep fried chicken), grilled chicken thigh. Honestly, I couldn't stop eating the pasta, mashed potato and beef stew, they were really good.
Meanwhile, the light dishes include salmon sandwich, cheese sandwich, chicken sandwich, cream of mushroom, salad, instant cup noodles, cakes and fruits. I tried the sandwiches but didn't really like them. The soup is good.
As for the hot drinks, there is a coffee that serves latte, cappuccino and espresso. At the tea section, there were various Dilmah teas, from Oolong tea, Jasmine tea to Earl Grey.
In the cold drinks section, you can get soft drinks from the machine. There were also sparkling water, mineral water and cold beers in the fridge! At first, I thought the fridge was locked, but it was not. Cheers to the freeflow Heineken and Tiger! Oh, before I forget, wines are liquors are freeflow, yippee!!!
Conclusion
dnata lounge at Terminal 3 is a great place to relax if you don't have high expectation of food selection. Will I come back? Yes if my flight leaves during the day! I just love the outdoor seating area.
Read more about other lounge in Changi Airport: