You know all of the things to do in Singapore. You read it all over the internet.
In this post, I'm going to be brutally honest with you. Here is the list of things NOT to do in Singapore. Some of them are insights that I gained after years of living in Singapore. Some of them are basic courtesy. Some of them are prohibited by law. Curious? Let's dive in!
Coming to Singapore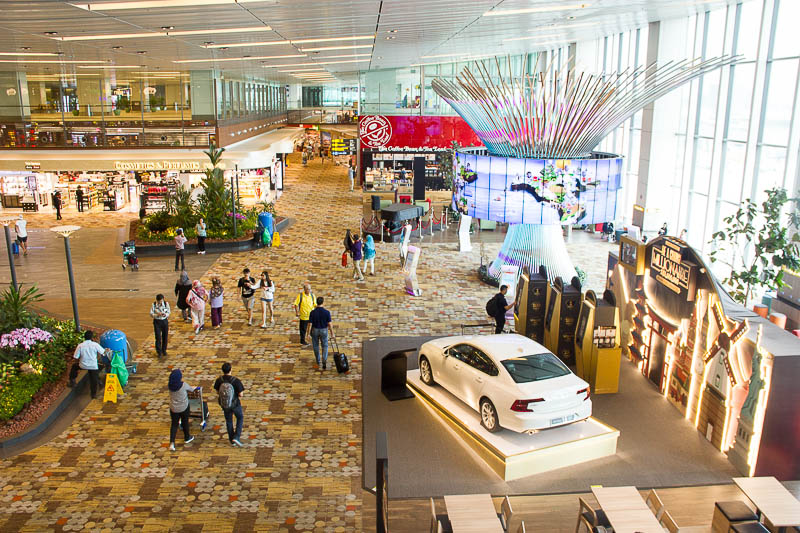 When arriving in Changi Airport, even though you can take the monorail to other terminals and clear the immigration from there, don't do that. The officer would question you.
When coming to Singapore from Malaysia by bus, don't expect to find a taxi at the immigration checkpoint, you can only take the bus. From Woodlands checkpoint, you need to walk to the train station in order to catch a taxi. From Tuas checkpoint, you need to take a bus to the nearest MRT station to find a taxi.
Yes, Airbnb is on the rise and is changing the way people travel. But, don't use Airbnb to rent rooms in Singapore. It's illegal for house/apartment owners to rent out their room or whole apartment/house for less than 3 months. Tourists should stick to staying in commercial properties (like hotels, serviced apartments or hostels), and avoid renting residential properties (like condominiums, HDB flats, terrace houses). Unless your friend invites you to stay in their house, then it's not considered as renting.

When in public places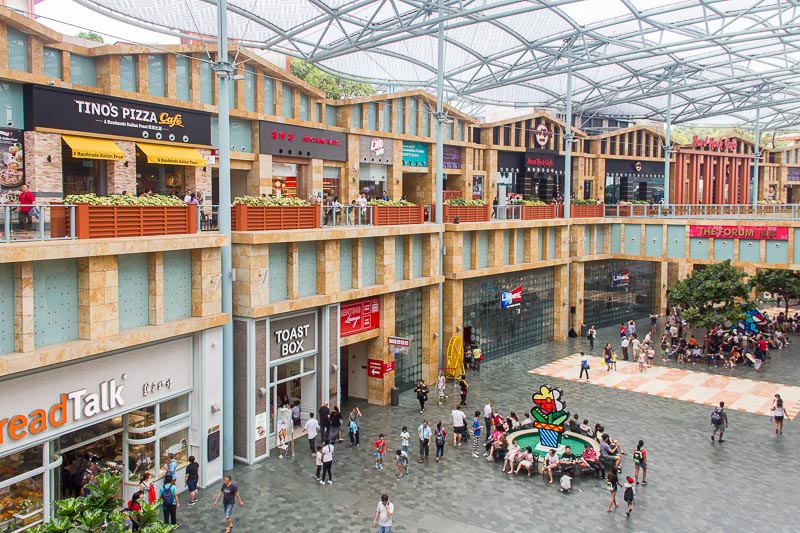 Don't spit. It's a big NO-NO.
Don't stand on the right side of the escalator, that is the express lane. If you are not in a rush, stand on the left side of the escalator and nobody would shout, "Excuse me!" to your ears.
Don't chew gum. Don't even bring chewing gums into Singapore. It's against the law and you could be fine.
Don't jump the queue. Respect those people who had queued earlier and join the queue from the back. Sometimes a queue is not noticeable at the first glance, so observe your surrounding first.
Don't litter. There are literally rubbish bins everywhere in the country, so throw your trash at appropriate locations.
Don't smoke at public places unless there's a sign that shows it's a smoking area.
Don't be loud. We know you have a great time, but keep the noise down especially at public places where someone is standing less than a meter beside you.
Don't forget to bring umbrellas. Weather is unpredictable in this country. It could be blisteringly hot at noon, but two hours later, it could rains heavily with thunderstorms. You don't want to be caught in the rain where there's no shelter around.
Not all public toilet is free and has toilet papers. Don't use such public toilets without paying and ensuring you have your own toilet papers (if you don't have toilet paper, you can always buy from the toilet gatekeeper).
Don't fish at public parks, ponds, beaches without checking first whether fishing is allowed.
Don't block the way. Don't walk slowly in the middle of a busy road, that's called blocking the way. Don't stand in the middle of a narrow road, taking your own sweet time to photograph or just talking to people. Move to the side and let the crowd pass.
Don't use left hands to give or receive things, especially with Muslim. It's rude and disrespectful.
Don't point another person with your index finger. It's rude.
Don't discuss religion or politics. They're sensitive issues.
Don't connect to other people's wifi even if there's no security password. It could harm your devices, or you could be fined for illegally using networks that don't belong to you.
Don't vandalise. Drawing or writing on public walls is not allowed.
Don't jaywalk even though you're an expert jaywalker. It's against the law (again) and you could get yourself into an accident.
Don't be naked (even at your own place) if it's visible to the public. You could be penalised by law.
When taking public transportation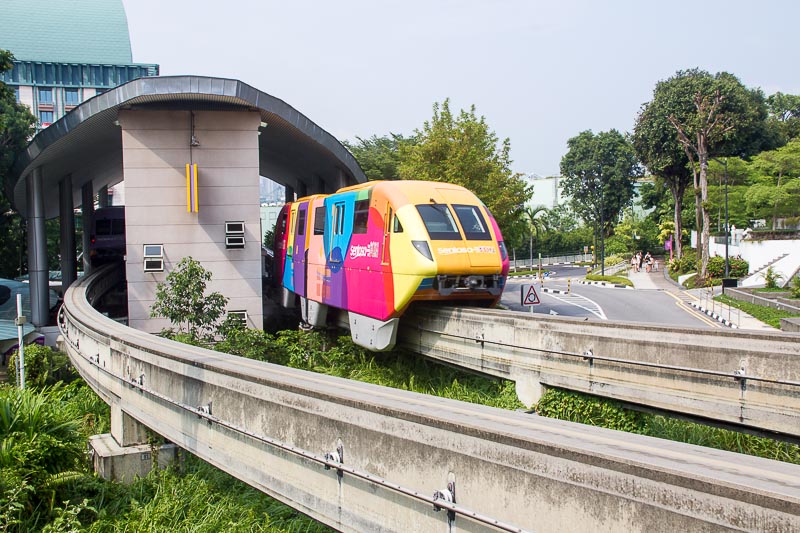 Don't take the public transport between 7.30am-8.30am if you don't want to be a tuna sandwich. And probably not between 5.30pm-7pm too.
Don't pay with cash, when possible. It's too expensive. Get either an EZ-Link or Singapore Tourist Pass (STP).
Don't rush when boarding the bus or MRT. Allow passengers to alight first before boarding. Also, if there are a lot of people waiting to board, join the queue and board in an orderly manner. Never cut the queue!
Don't enter the bus from the back door, because that is the exit! Enter the bus from the front door instead.
Don't stand near the entrance and exit, move to the middle of the carriage where there is more space.
Don't be loud. Noise is a nuisance.
Don't sit at priority seats if you're fit. The priority seats are for the elderly, pregnant women, children and people who need it more than a fit person.
Don't eat or drink on the bus, MRT and MRT station. You'll be fined if caught.
Don't press the emergency buttons if there's no real emergency.
Don't expect there's information about the next stop on a bus. You're expected to know exactly where you're going, so, prepare your google maps or bus apps (such as SG Buses or MyTransport Singapore). Google Maps is pretty accurate 95% of the time, but you should expect some misguidance.
When eating out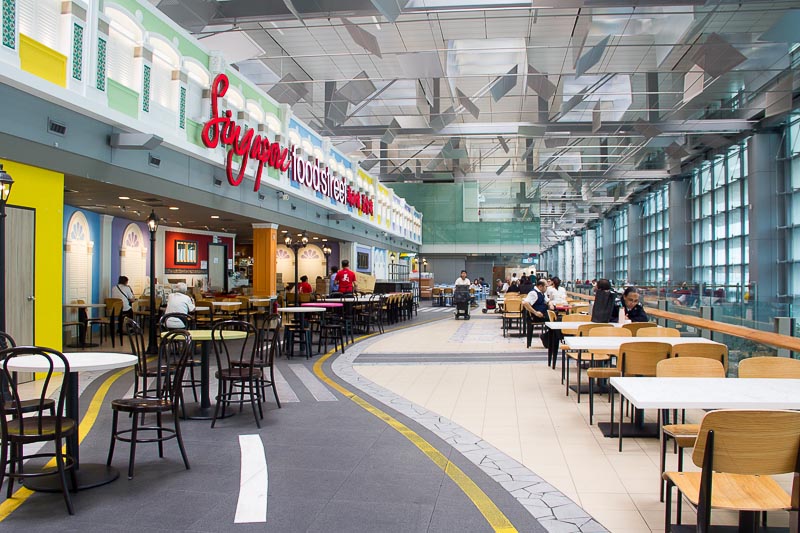 At hawker centres or food court, don't sit at places where there are tissue packs on the table, because those tables are taken.
Don't instruct cleaners to clean your table, no matter how polite you sound. Most of the cleaners are old uncles and aunties who deserve tremendous respect from the youngsters. Instead, bring the trash yourself to the collection centre if you can't wait.
Don't order food without asking the price first, especially seafood. Usually, menus indicate that the seafood price is seasonal. If you don't ask prior to ordering, you might be shocked when you receive the bill.
Don't take too long to order your food. Time is really precious in Singapore. Decide on what you want before you arrive at the front of the queue, or before you call the service crew to take your order. Otherwise, you'll get a lot of rolling eyes.
Don't use complicated and long-winded sentences. Singaporeans prefer "short, simple and understandable" sentences.
Don't be rude to service crews, or anyone. The service industry is a tough industry, people work long hours with minimum income. Trust me, I've been on the other side of the counter.
Don't tip. It's not the culture. And it's been included in the "service charge" anyway.
Don't feed stray animals with your leftovers. It's against the law and it makes the animals being too dependant on human beings. It makes them aggressive.
Don't expect you can use your credit card for all your meals. Not all stalls or restaurants accept credit cards. Prepare enough cash.
Want to know my favourite food in Singapore? Read here.
Shopping tips
Don't throw your receipts. You might be able to claim GST refund at the airport when you leave the country.
Don't buy electronics from Sim Lim Square or Lucky Plaza. They bite, sometimes use unethical sales methods.
Don't buy gifts for your Singaporean friends without research. Certain gifts have bad meanings. For example, giving a pair of shoes means you wish the receiver to run away from you.
Don't bargain if you don't have the intention to buy. Sellers will get really pissed off if you don't buy after they lower the price to match your asking price.
Don't be offended with silent treatments when your bargain. That means the seller is not willing to accommodate your bargain. Move on to another seller.
Don't assume that every "Sales" is real discounted sales. Sellers tend to jack up the price first before putting up a huge "discount" or "offer" sign, especially in touristy areas.
Don't skip Singapore Expo. There are literally trade fairs every week. Sometimes you can buy stuff at a deep discount, but other times, you're better off buying the same stuff at other places.
Don't visit only the upper floors of ion Orchard. You'll find much more affordable fashion and food at its basements.
Anything else that I miss? Let me know!!! Pleaseeee