This is NOT a list of food you must eat in Singapore. This is NOT a list of best things to eat in Singapore. This IS a list of my favourite food.
Singapore, and basically the rest of Southeast Asia, is a food heaven. You can find so many food stalls and restaurants anywhere in the country. There are so many good articles out there that tell you about the best food to eat in Singapore. Since I'm not a food expert, I'm not going to write another article about what to eat in Singapore.
Instead, I'll bring you to my culinary world. I'll show you what food I keep coming back to despite so many delicious options out there. These are my comfort food. PS: Food is really a subjective matter. What is delicious for me may not necessarily be delicious for another person.
1. Ayam Penyet Ria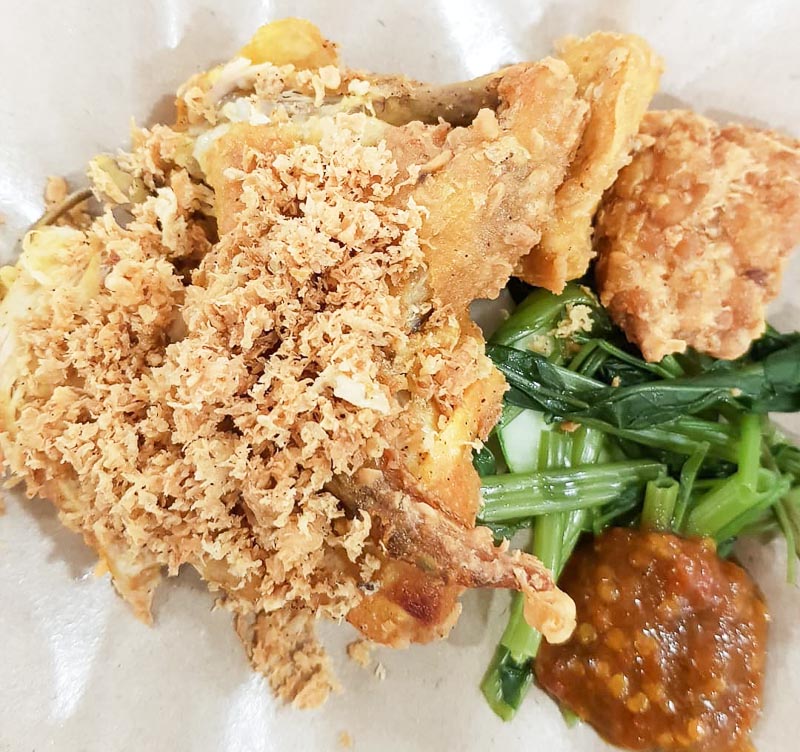 Ayam penyet means smashed chicken. It is an Indonesian food originated from East Java. The meat is soft and disintegrates easily from the bone. I ate at Ayam Penyet Ria for the first time in 2005, the year I moved to Singapore. That time, I was a freshman at the university. On weekends, my friends and I would take the MRT to the city to dine.
When I first tasted the smashed chicken from Ayam Penyet Ria in Lucky Plaza, I was so in love. It is totally my kind of food: crispy, salty, tasty. They have the best belacan chilli and it's free-flow, ohmygod! Every time my parents and siblings come to Singapore, I bring them to eat here (#truestory). I love the smashed chicken (ayam penyet) while my husband loves the smashed beef (empal penyet).
When they opened a branch in my hometown, Medan, I was so stoked. I went there to try and left disappointed. The best Ayam Penyet Ria is indeed in Singapore! If you want to try, visit their Lucky Plaza branch on Level 1 or Level 4.
2. Ajisen Ramen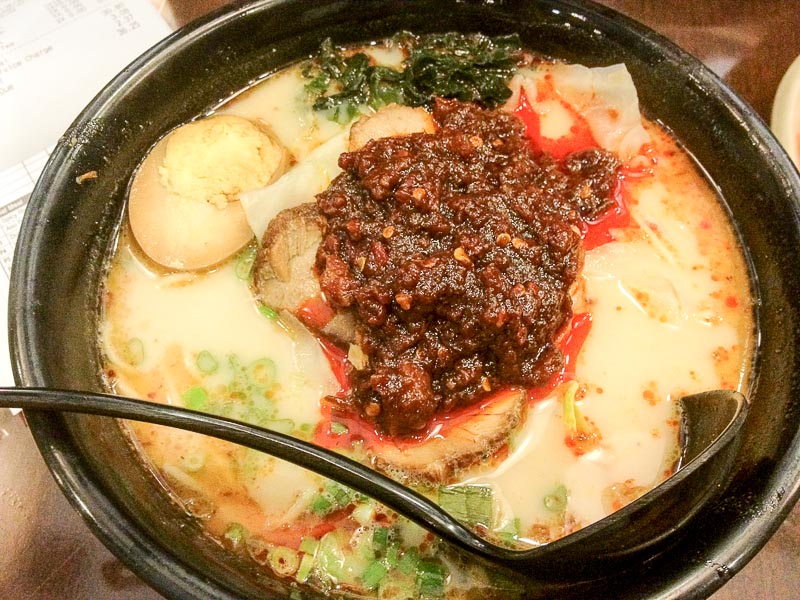 Ajisen Ramen is a ramen chain from Japan. I'm a huge ramen lover. Despite so many ramen shops out there, I don't know why I keep coming back to Ajisen Ramen. Maybe because I keep seeing them everywhere in Singapore. Or maybe I am just madly in love with their Volcano Ramen (it's the only thing I always order).
3. Ramen Keisuke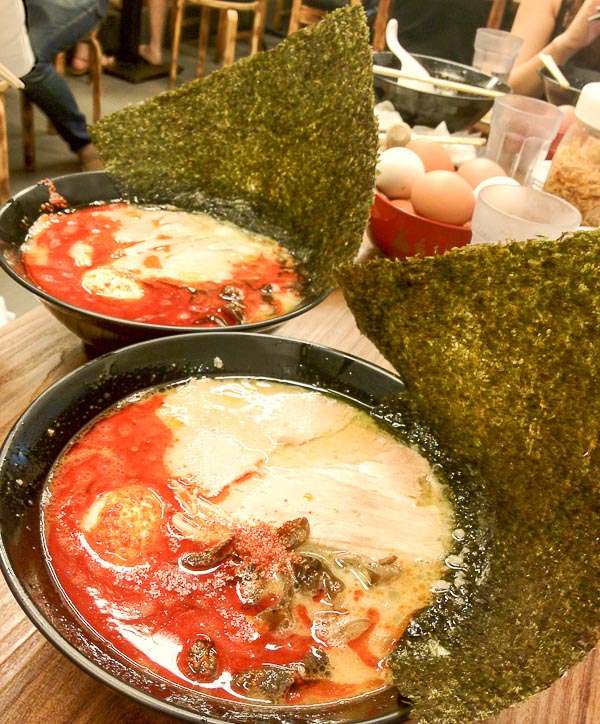 Yes, it is possible to fall in love with more than one ramen! Ramen Keisuke has quite many outlets in Singapore under different brands, such as Tonkotsu King, Tori King, Lobster King, etc. The shop that I truly love is Tonkotsu King, located at Tanjong Pagar and Paya Lebar Square. There are 3 choices of soup: normal, red and black. I'm always torn between red and black. And they have free-flow boiled eggs! Even if there's a long queue, I would not hesitate to queue to satisfy my craving.
4. Soi 19 Thai Wanton Mee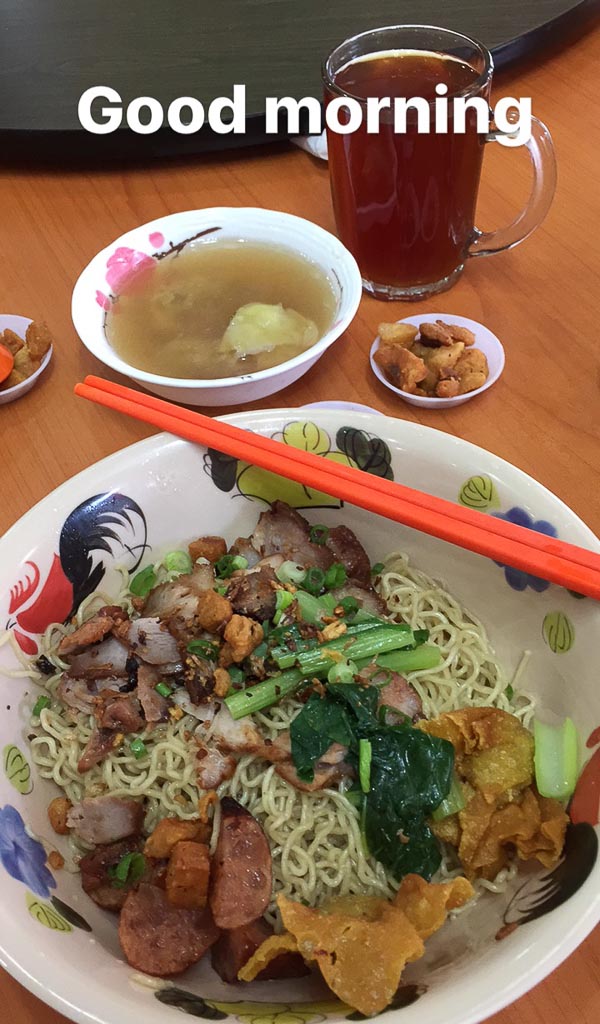 There was a time when Soi 19 was really popular in Singapore. Every major food blogs feature this stall. The queue was never shorter than 1 hour. But my husband and I willingly joined the queue even if it takes more than 1 hour. It was so good that my husband always orders the Jumbo size, meanwhile, I prefer Large size. The egg noodles come with barbecued pork, Chinese sausage, fried dumplings, boiled dumplings and pork lard. I love the pork lard and chilli powder while my husband loves the Chinese sausage.
We bring our friends and family to eat at Soi 19, and they always want to return again. There are a couple of branches, but our favourite branch is the original one at Ang Mo Kio Ave 5.
5. Depot Road Zhen Shan Mei Claypot Laksa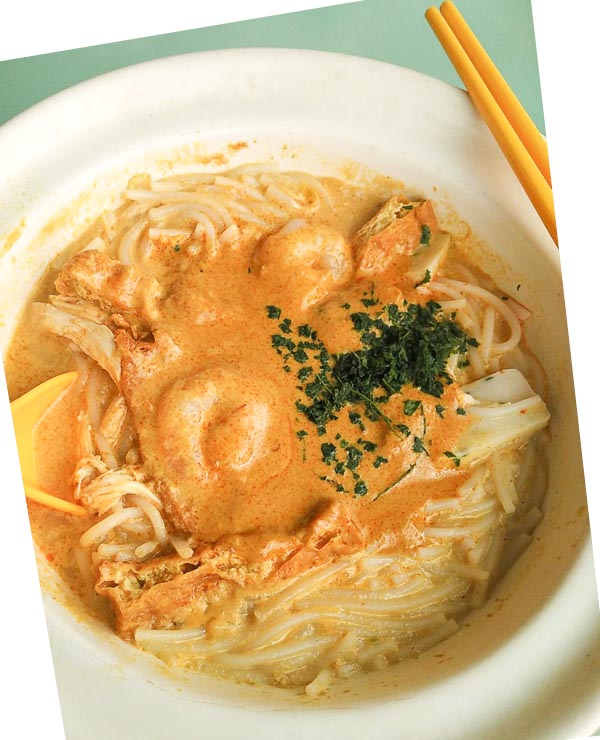 Around 2010, I have lived in Singapore for 5 years but I have never eaten a Singapore laksa. I was not an adventurous eater, so I didn't bother to try new food. That time, I was still working in my first job. My colleague recommended me to try this laksa during lunch; I didn't budge. After seeing more colleagues eating the laksa frequently, I was finally intrigued.
When I finally tried it, there was no turning back. My life had been completely changed. I was craving laksa almost every week. During peak lunch hour, the queue could get insane (like 30-45 mins), but we would still queue for it. The white beehoon, prawn, cockles and bean sprouts are submerged in the aromatic and rich laksa broth. Oh, it tastes so good!
I'm so sad that I've changed jobs and can't eat this laksa as often as I would've liked. They're open from Mondays to Saturdays, 9am to 3.30pm. Given that now I work from Monday to Saturday, it's really hard for me to eat this delicious bowl of goodness. If you love laksa, you should try this. It's located at Alexandra Village Food Centre, about 5 mins walk from IKEA Alexandra.
6. Mr Fish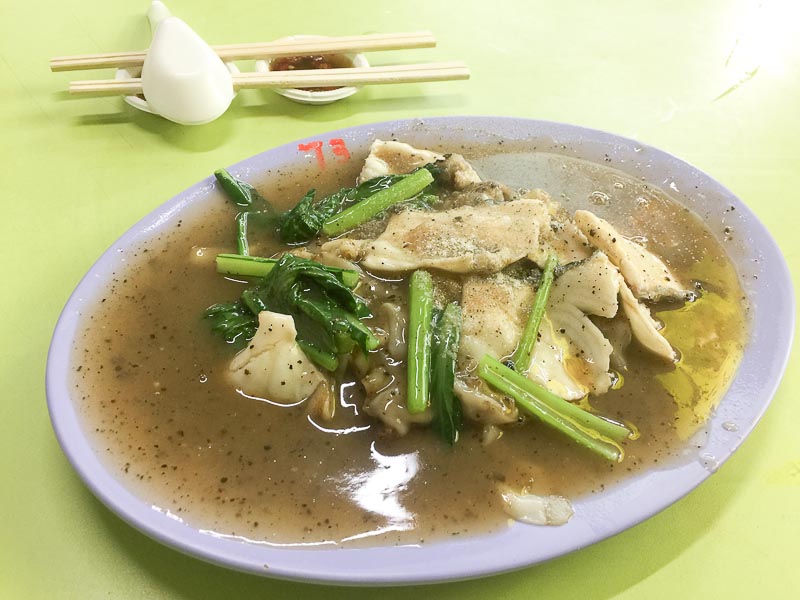 Chinatown Food Complex at Smith Street is best known for the chicken rice from Hong Kong Soya Sauce Chicken which was awarded 1-star Michelin. My husband loves the chicken! But, I love Mr Fish more. I always order the black bean fish horfun from Mr Fish. The stall is located at #02-126; it's open from 1030am until late afternoon and closed on Wednesdays. It's simple, yet so powerful in taste.
7. Sembawang White Beehoon (Now: White Restaurant)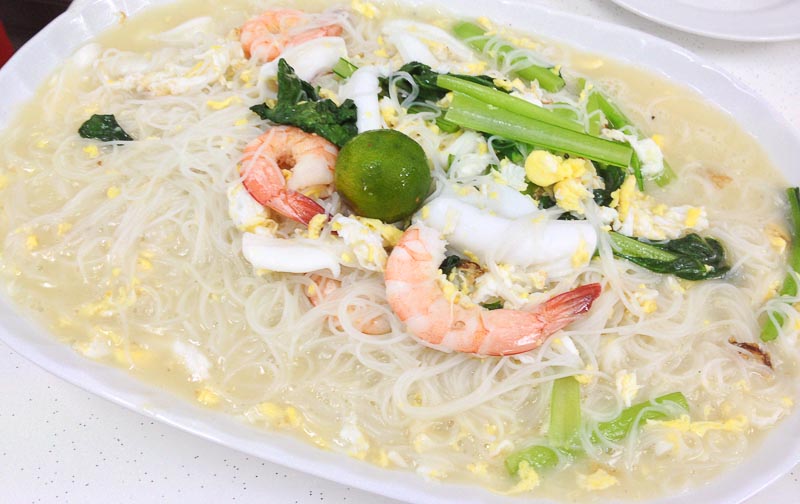 This was one of the places my hubby (then-boyfriend) brought me to during the early days of our relationship. It is just a simple beehoon (rice noodle) cooked with seafood, eggs and veggies, but it is oh-so-good! Too good that we always order a "Big" portion to be shared among the two of us.
It was rumoured they this restaurant is the original creator of White Beehoon. Now, a lot of people copy the white beehoon ideas and you can find white beehoon almost everywhere in Singapore. If you want the original white beehoon, you should visit the original restaurant at 22 Jalan Tampang (Opposite Sembawang Shopping Centre).
8. Ya Kun Kaya Toast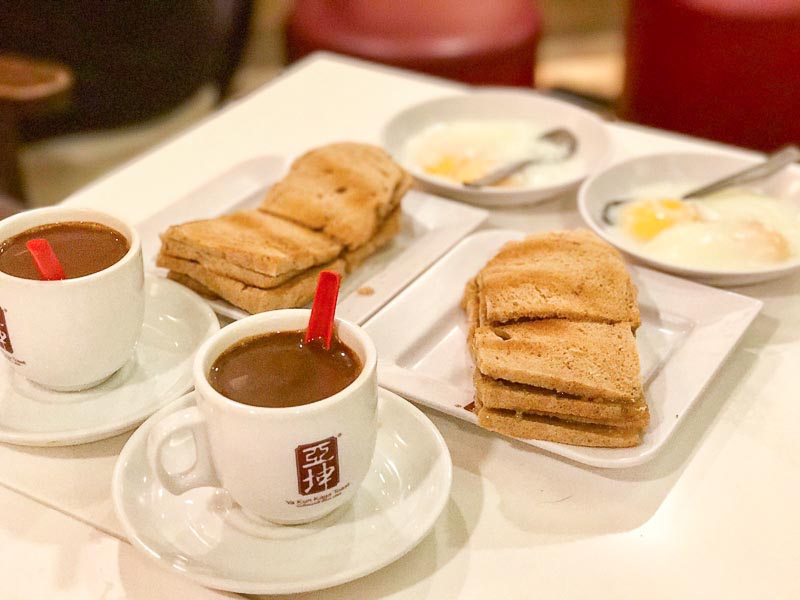 Ya Kun kaya toast is so different from the western style of toast. Instead of hard and chunky toast, you're served smaller, soft toast with kaya (coconut jam) and butter. I recommend you to purchase a set, which includes a plate of toast, two soft-boiled eggs and a drink. Even though Ya Kun has grown so big and expanded to many countries, I find that their quality is quite consistent. I literally feel blissful eating their kaya toast. My mom loves this too! The best thing about finding Ya Kun is that they're almost everywhere and they're open really early, like 7.30am!
9. Jumbo Seafood Restaurant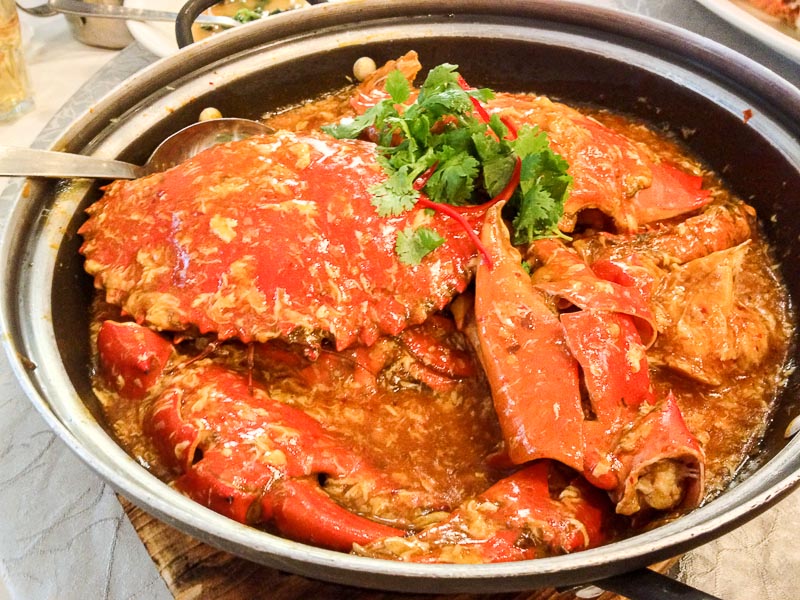 People always say, "You have to eat chilli crab in Singapore!" I couldn't agree more. I've eaten many chilli crabs in Singapore and I gotta say that my favourite is the one from Jumbo. Their chilli crab is not spicy, instead, it's sweet and savoury. The sauce is so delicious that I would eat it together with rice or bread (man tou). The food in Jumbo could be expensive, so I only eat at Jumbo when I have extra cash 🙂
There are plenty of branches in Singapore. My favourite branch is the one at Clarke Quay because I love to dine by the Singapore River.
10. The Roti Prata House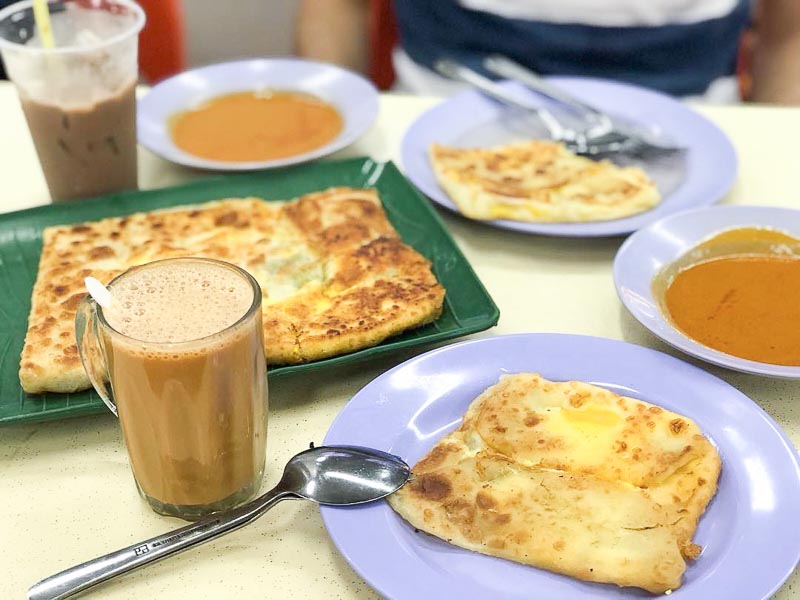 I used to run at MacRitchie Reservoir frequently with my running buddies. After the run, we would take the bus to The Roti Prata House located on Upper Thomson Road. There, I would always order cheese prata and plain prata, and request for extra curry sauce. These three items are so addictive. When I crave for a good prata, I will always go to Roti Prata House for comfort food.
Bonus: My Hubby's Favourite Food
Behind every hungry woman is a supportive man who places her cravings above his. Most of the time, he would let me decide on what to eat. But, whenever I don't have any cravings, we would eat his comfort food (which I enjoy as well). Here is the list of his favourite food in Singapore.
1. Tsuta Ramen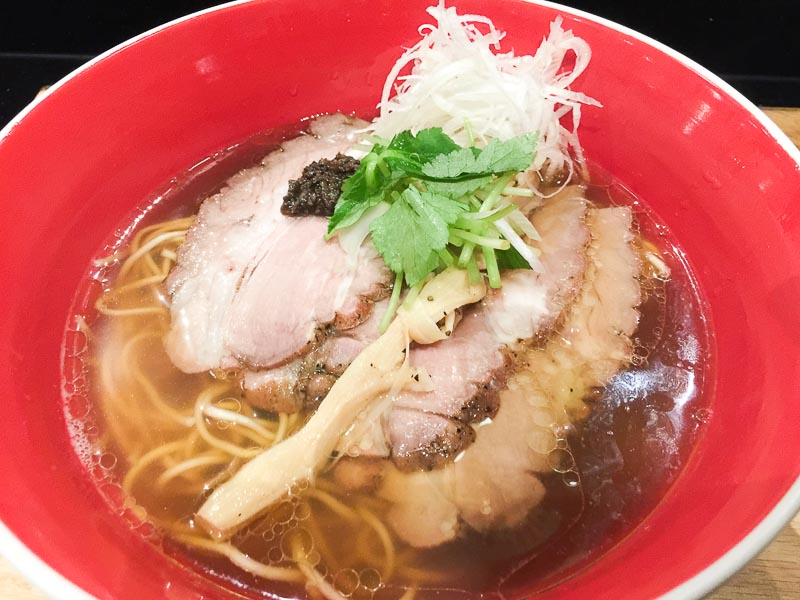 World's first and only ramen stalls? That is Tsuta, my friend. It's located in Pacific Plaza at Orchard. My hubby was hooked when he first read about it. After we had our first meal at Tsuta, he fell in love and always wanted to go back. The ramen has no MSG, yet it's so tasty.
2. Fish Soup at Xin Yuan Ji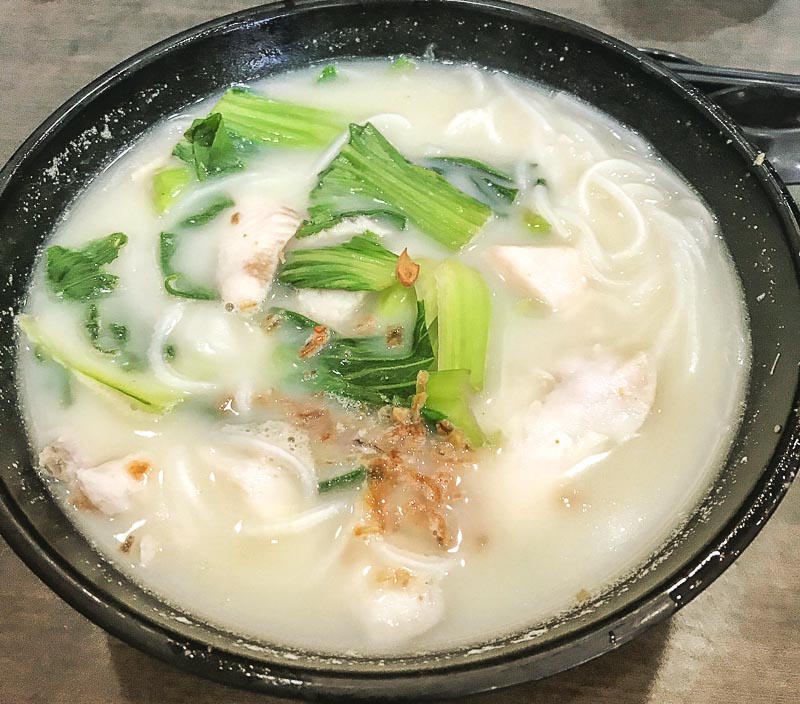 Xin Yuan Ji is that fish soup restaurant in Bugis that always has long queues every single day! Seriously, isn't there other food in Bugis? But we always joined the queue anyway, because the fish soup is delicious. If we eat with our friends or family, we would order a huge steamboat. But if there's only the two of us, we would go for the sliced fish bee hoon soup with milk.
3. Bai Nian Niang Dou Fu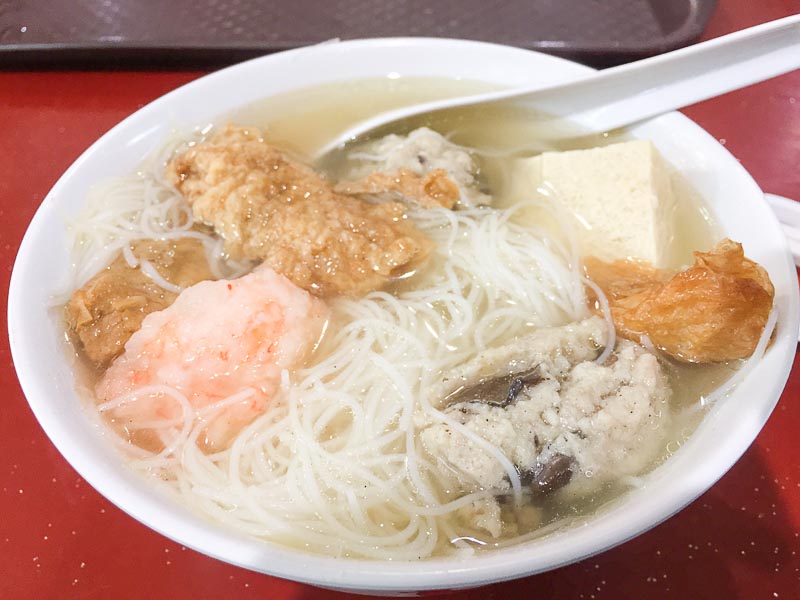 We stumbled upon Bai Nian Niang Dou Fu by chance when we were walking around Albert Centre looking for food to eat. This particular store has a consistent long queue. Curious, hubby joined the queue and bought two bowls of yong tau foo. He immediately loved it and kept going back.
So, that's it! Have you tried any of these foods? What is your favourite food in Singapore? Tell me, I want to know!