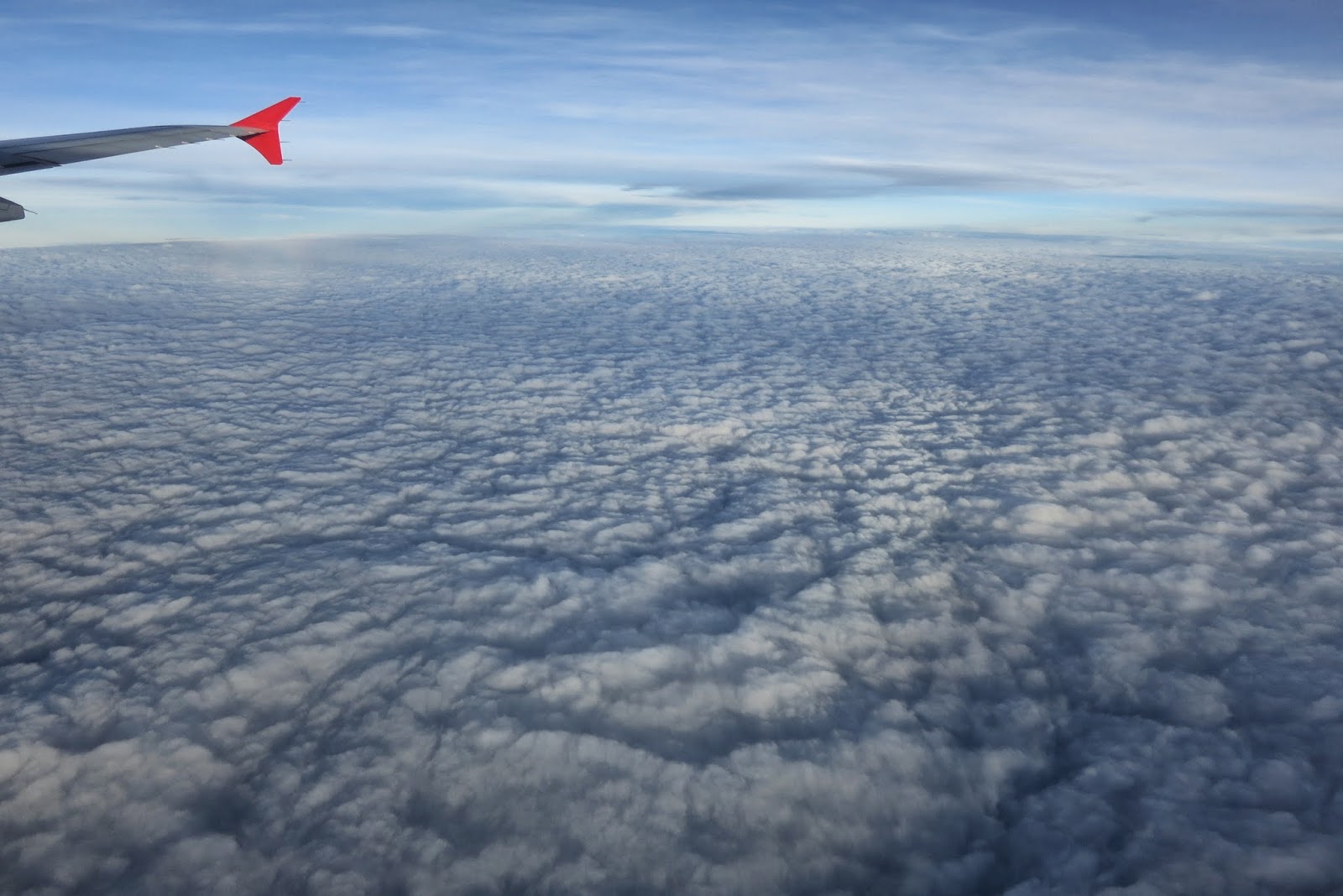 Bangkok is only 2 hour flights away from Singapore but I've never been to the city until now. I didn't plan to visit it either. Until my sisters told me that both of them, together with my uncle's family, want to go there on a tour at the end of year 2012, I thought "Why not? It's not like I have better plan for new year anyway" And since I wasn't employed full time at that moment, I decided to go to Bangkok 1 week earlier than the scheduled tour.
Fast forward, I traveled to Bangkok alone. My master plan was something like: 2 days in Bangkok, 3 days in Chiang Mai, 2 days again in Bangkok, then followed by 6 days Bangkok&Pattaya tour. And since I had a cyber friend whom I've been emailing with more than 10 years ago, and whom I've never met before because she's never traveled to Indo or Singapore and I've never visited Bangkok, we planned to meet each other in Bangkok.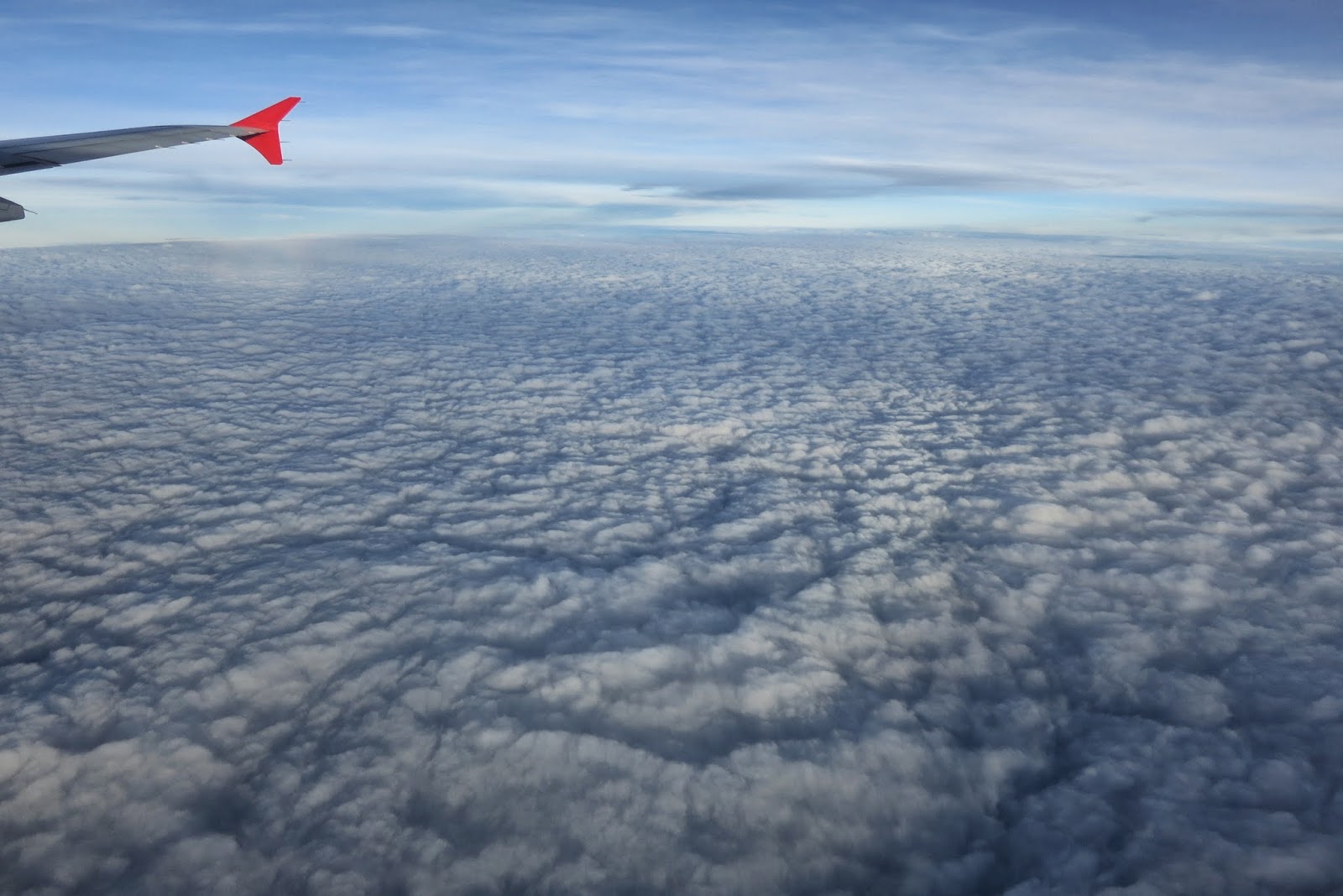 View from my window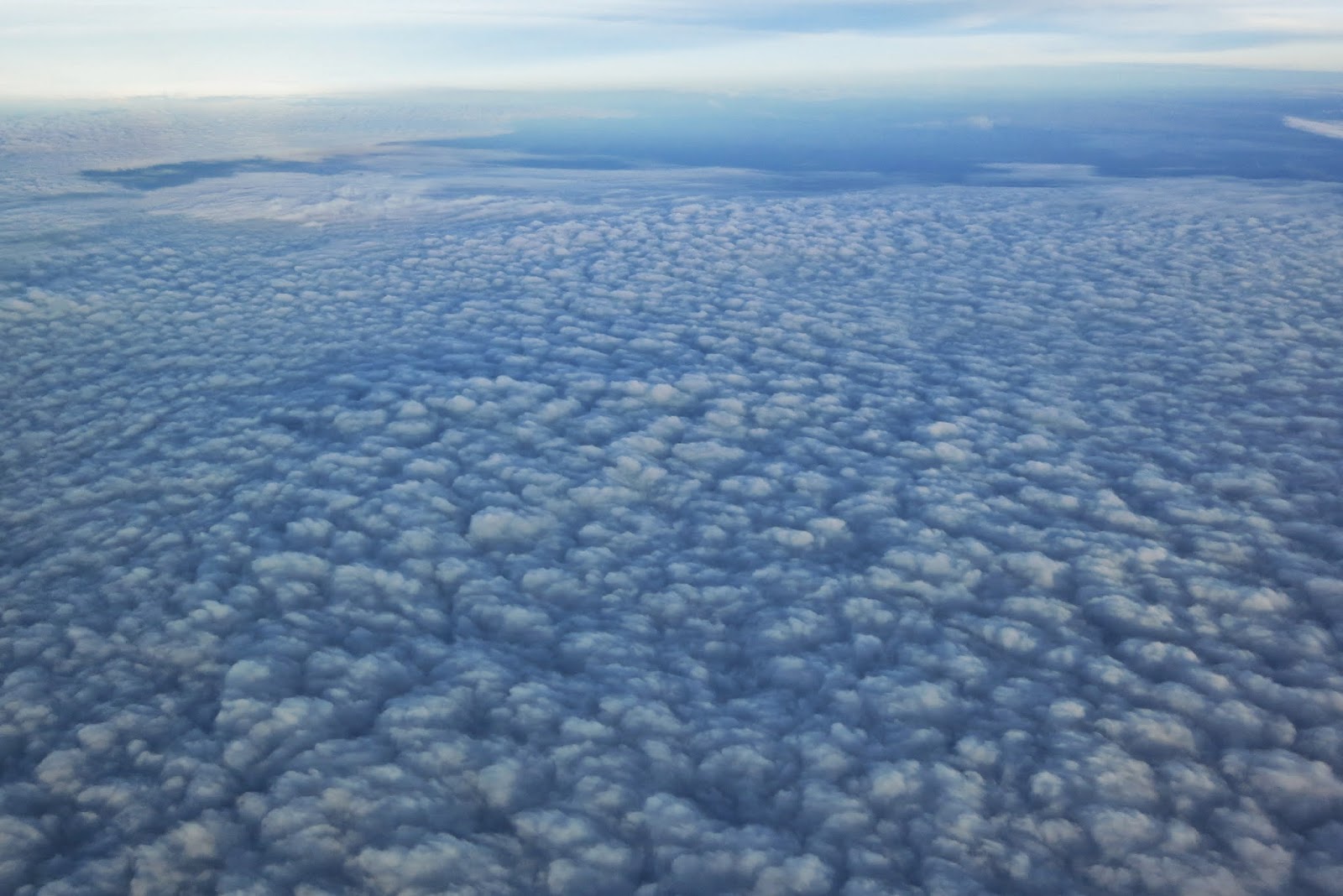 Sea of clouds
I flew from Singapore (Changi Airport) to Bangkok (Don Muang Airport) with Air Asia on 5pm flight. Upon reaching airport and clearing immigration, I went to information counter and asked for information. I couldn't decide whether to take cab or bus to the city, both will take 30-45mins. When I saw the long queue of taxi, I decided to take bus instead. The bus stop was right outside the terminal (no need to cross the bridge). Some roads in Bangkok are not well lit and it scares me a lot. Bus 29 and 510 both goes to Mo Chit BTS station. I took bus 29. After properly seated, the bus officer came to me to collect 18 baht. After paying, I asked her where I must stop if I wanted to take train, but she didn't understand english. At that point, I was panic and frustrated. All passengers were staring at me like I'm alien. I decided to shut up and acted like I know where I'm going while inside I'm scared to death. Then a blonde guy boarded the bus and sat beside me (across the aisle). I asked him where I need to stop and he told me he'll point to me and that the station is easy to spot. Suddenly it feels like a good day and I could put on a smile. He told me it's been raining frequently recently and he related it to the possibility of world going to end on the next day, 21st Dec 2012.
Eventually I dropped off at Mo Chit station, took the train to Phaya Thai and change to Airport Link to Makkasan station. The station was so huge and I was lost. There was not many people to ask direction to, only a female guard at ground floor. She pointed the direction to my hotel, FX Makkasan. I walked in the dark, on quiet roads with only few people (but with busy traffic). Eventually I reached the hotel at 9 plus. After checking in and resting, the clock showed 10pm and I lost my energy and adventurous spirit. I decided to buy cup noodles and snacks from 7-11 nearby and called it a day. It was indeed an adventurous day for me.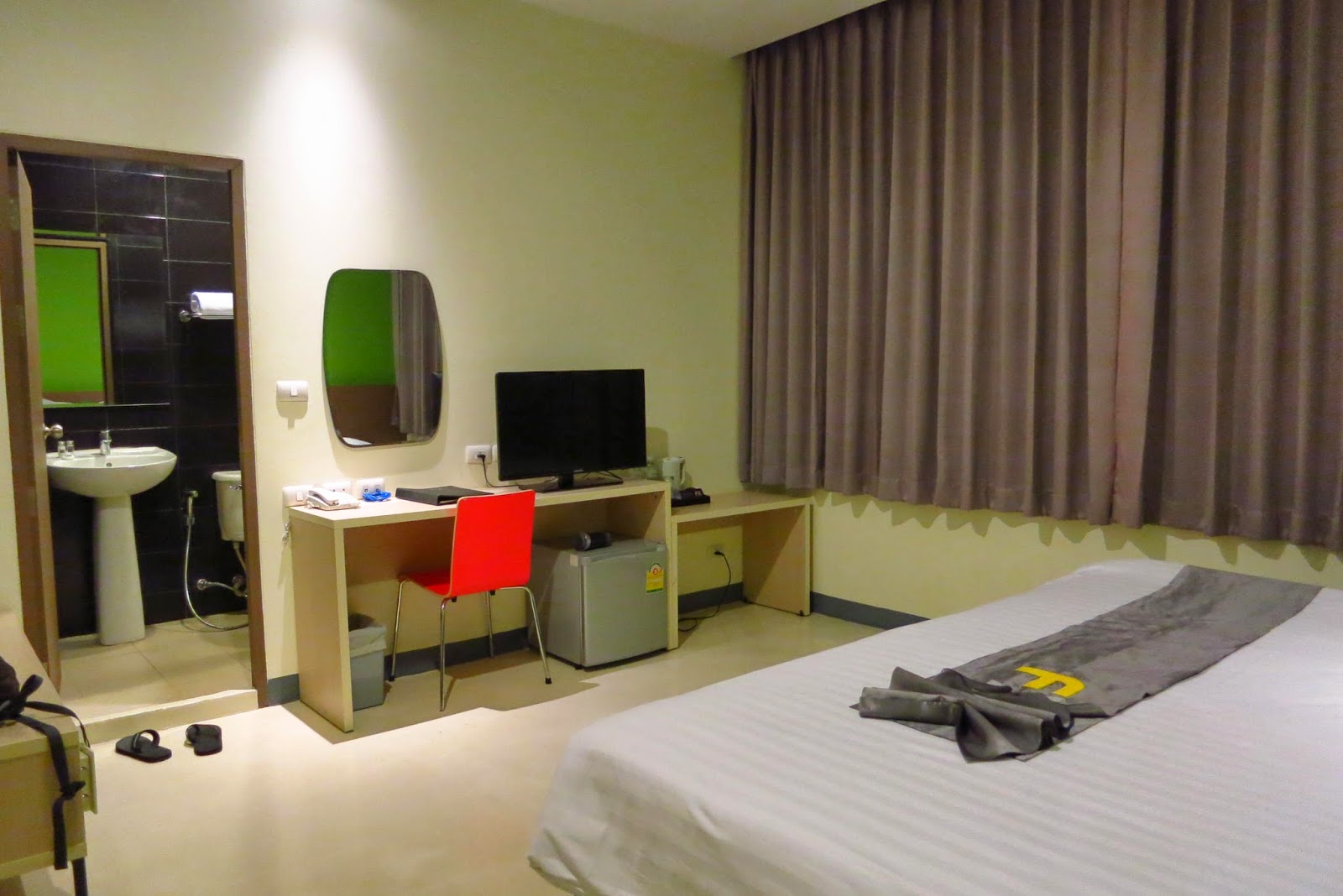 Standard Room in FX Hotel Makkasan (Now: Hotel Link Makkasan)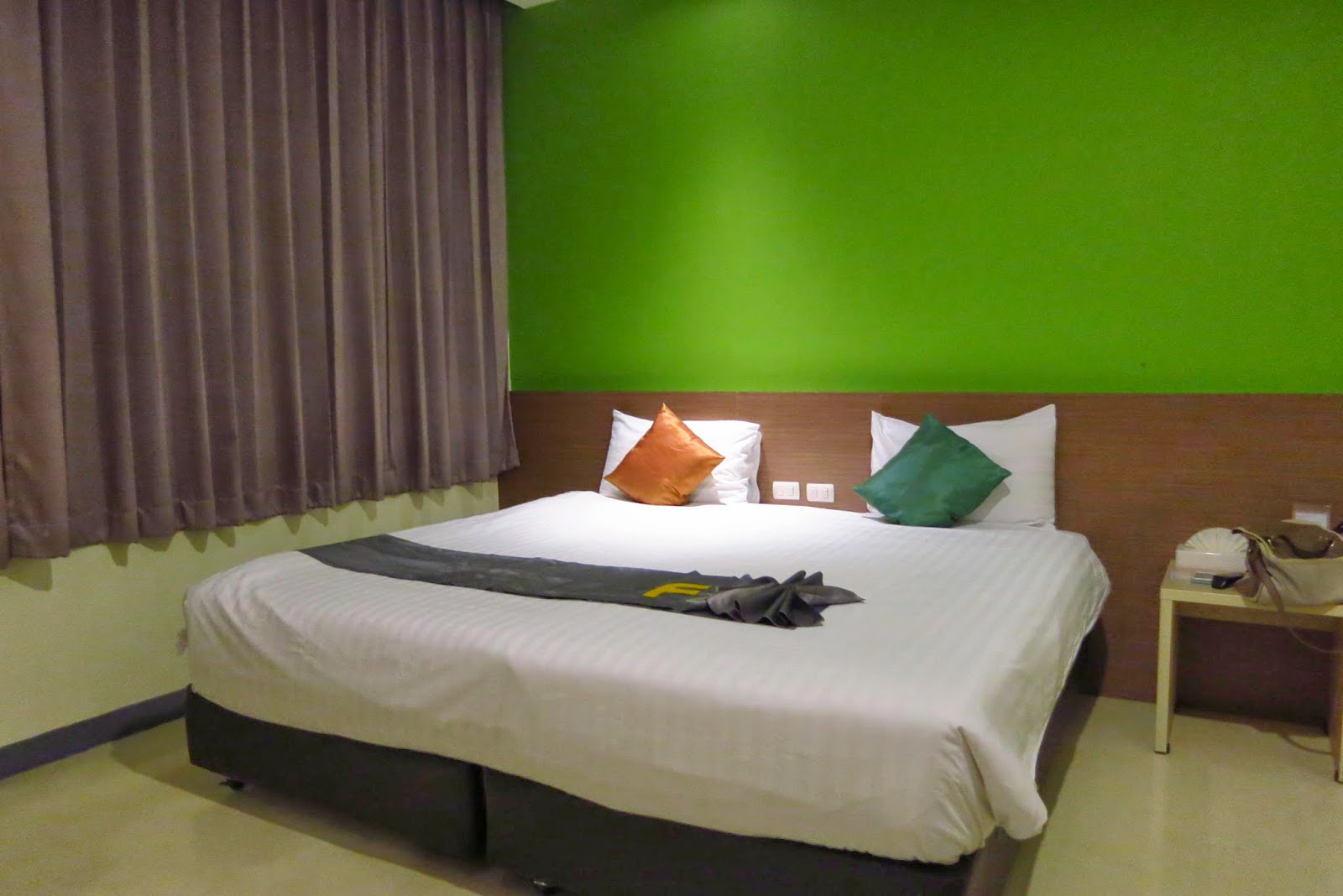 Double bed
Date visited: 20 Dec 2012