The world was predicted to end on this day. If it did, I would be proud to blow my last breath on the land of Buddha. But thankfully, it didn't!
I started my day late. After showering, I did my research on where I should have my lunch and what I should do on that day. About 11am, I took MRT from Petchaburi to Sukhumvit. Based on recommendation by Lonely Planet travel book that I brought with me, I decided to look for Bharani restaurant at Sukhumvit soi 23 for authentic Thai food. It took me more than an hour to find the place!! It was no more than 500m from MRT. Along the way, I stopped by 7-11 to buy Thai simcard. Also I saw a travel agent, so I went in to ask about bus to Chiang Mai. They quoted me 1000 baht (including pick up from hotel). I knew that buses cost 600-800 baht from bus terminal, and I knew that transport from hotel to terminal might be 100-200 baht, so I decided to buy the bus ticket after ensuring that it's VIP with aircond. The bus journey will be overnight journey on 22 Dec.
After finding Bharani restaurant (Address: 96/14 Soi Sukhumvit 23, Sukhumvit Rd), I ordered dishes that I'm most familiar with. I had 1 Thai iced tea, 1 Thai iced tea with milk, 1 minced pork with basil leave, 1 red creamy tomyum soup, 1 jasmine rice. That's a huge lunch for a lady huh. Anyway I had been so hungry and haven't eaten any real meal since I arrived at Bangkok. And the food tasted so great. It costs me 310 baht (about 12sgd, good value for money).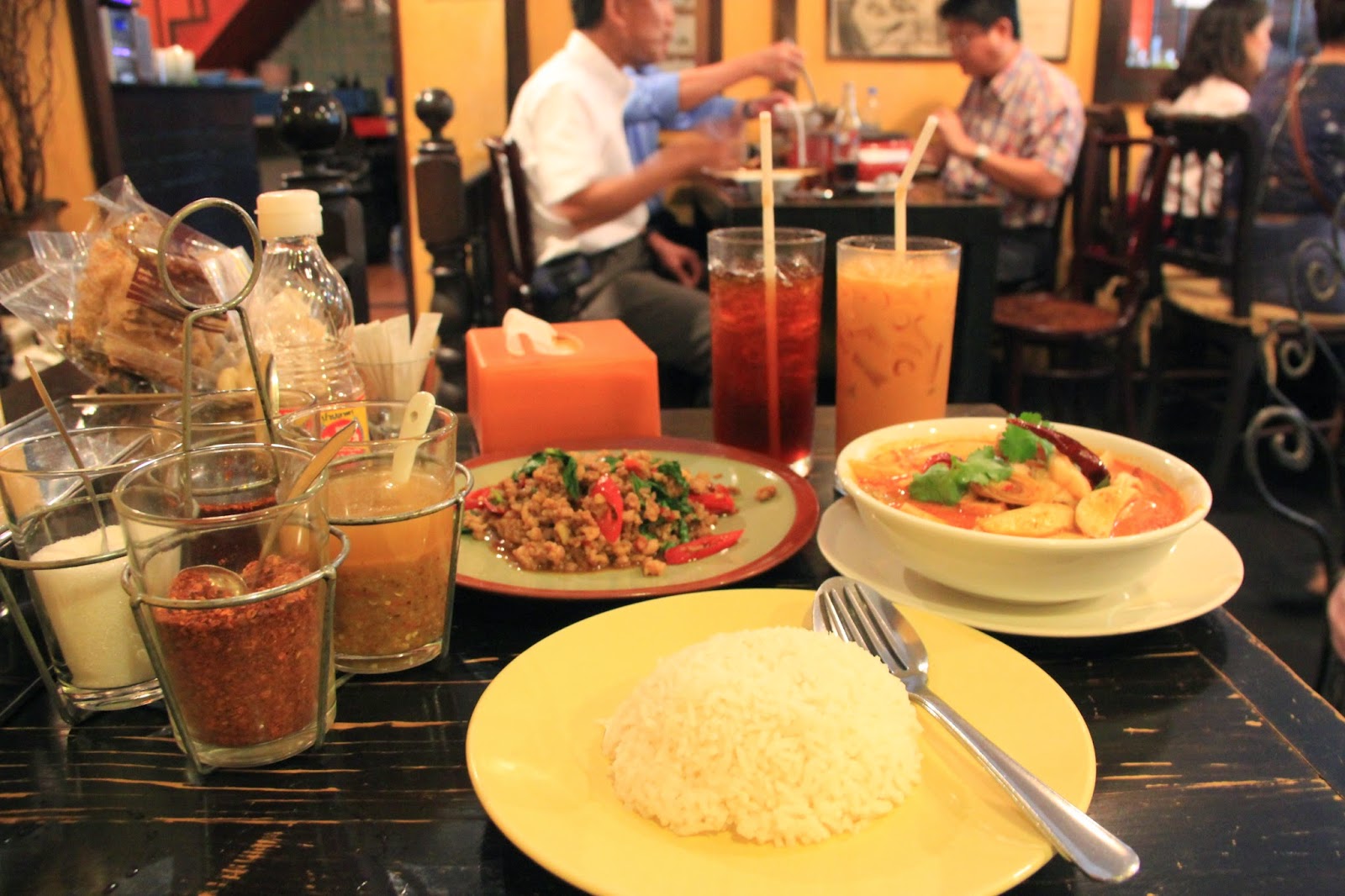 Food for one hungry lady
After lunch, I took MRT to Hua Lamphong. I intended to walk to Chinatown. I managed to find Wat Traimit on the way. After that I got lost and couldn't find other wat in Chinatown. The maps from lonely planet and the maps given by airport officer wasn't very helpful. And the signage on the roads are not helpful either. At 3.30pm, I decided to give up. I walked back to MRT and went to Hua Lamphong station to check out the place. I asked the ticket counter about availability of train ticket (sleeper class) from Chiangmai to Bangkok and they told me it's still available and it cost about 800 baht. So I booked an upper berth second class sleeper for 25 Dec.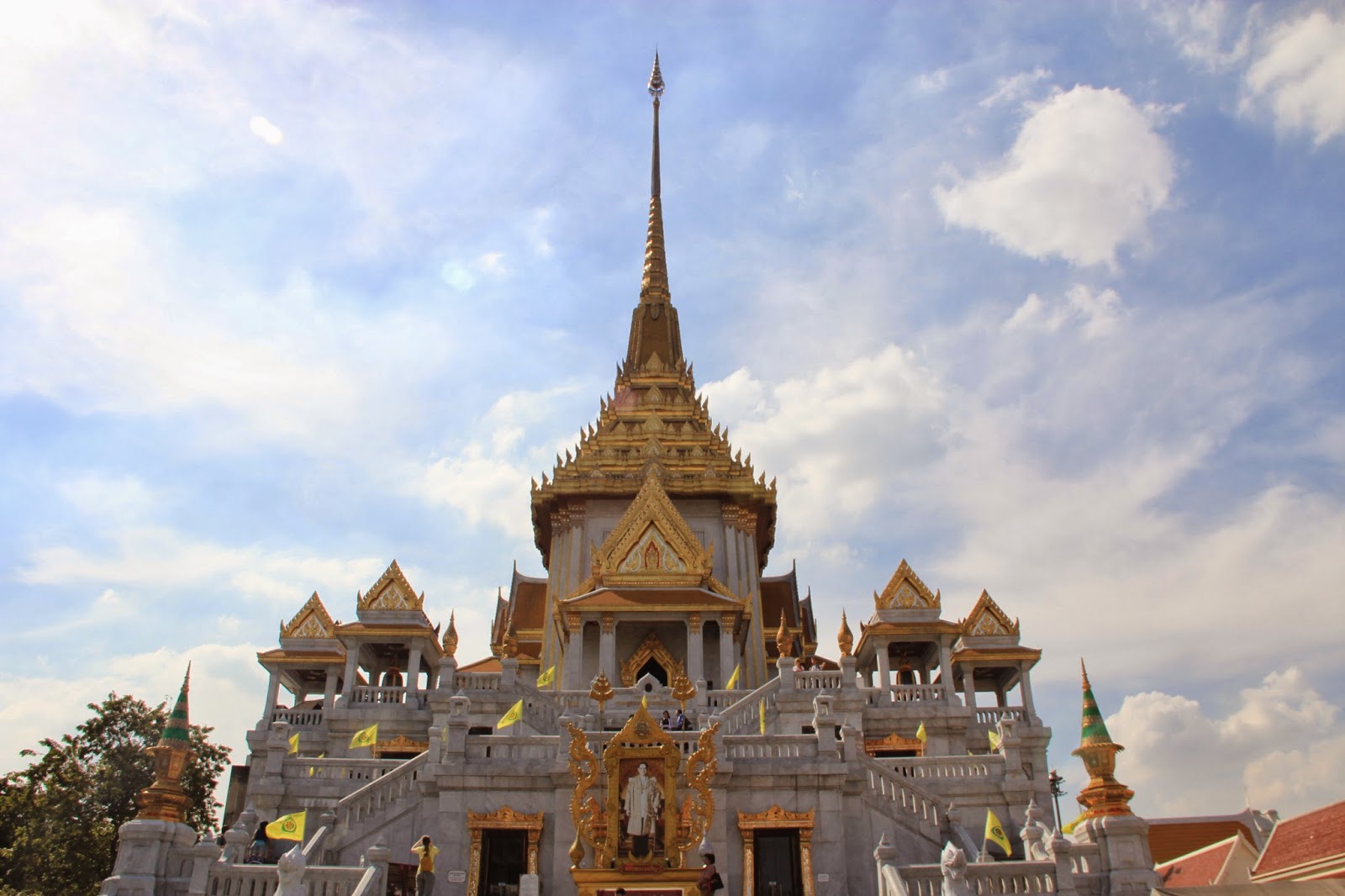 Wat Traimit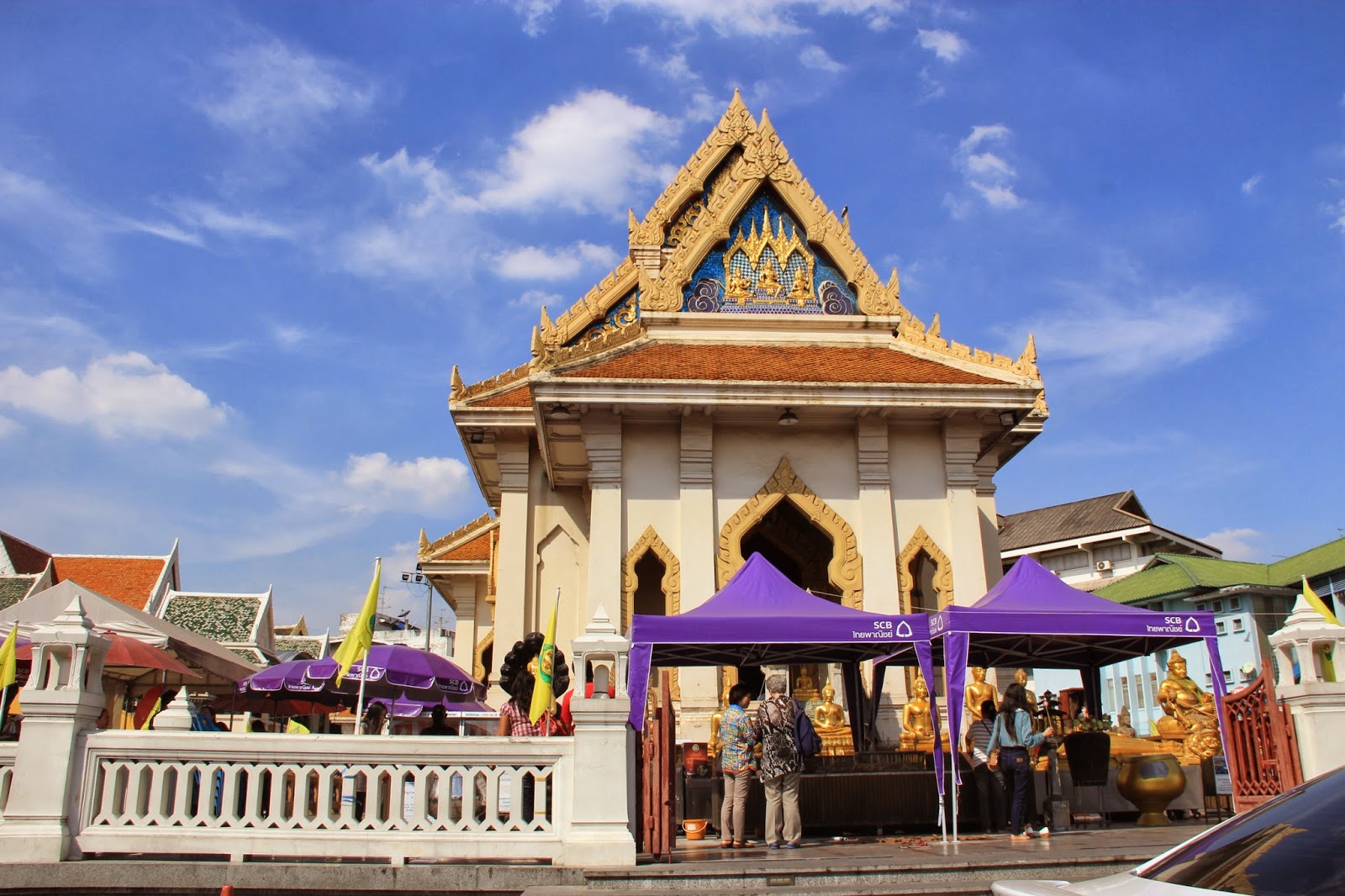 Wat Traimit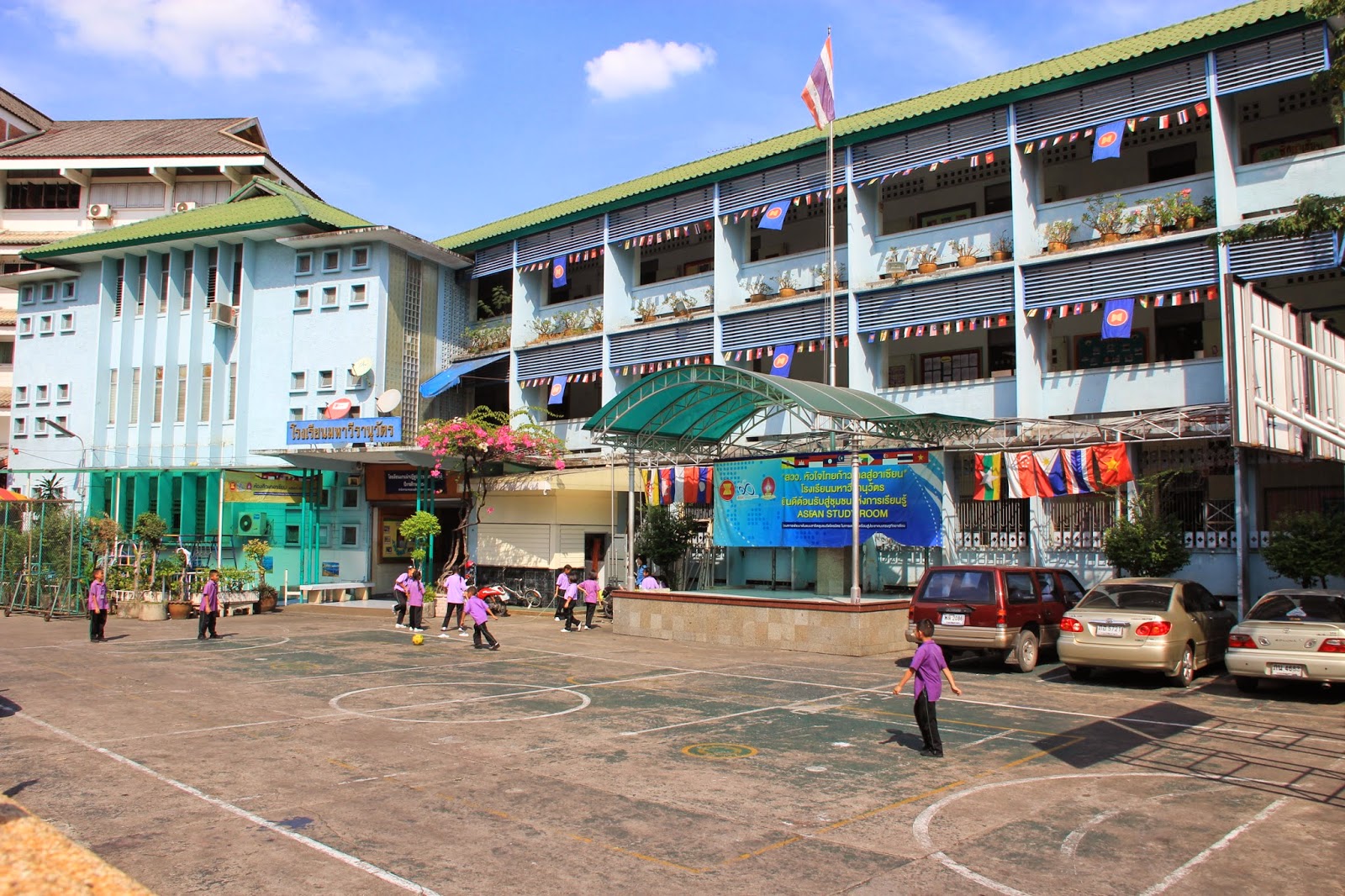 School beside Wat Traimit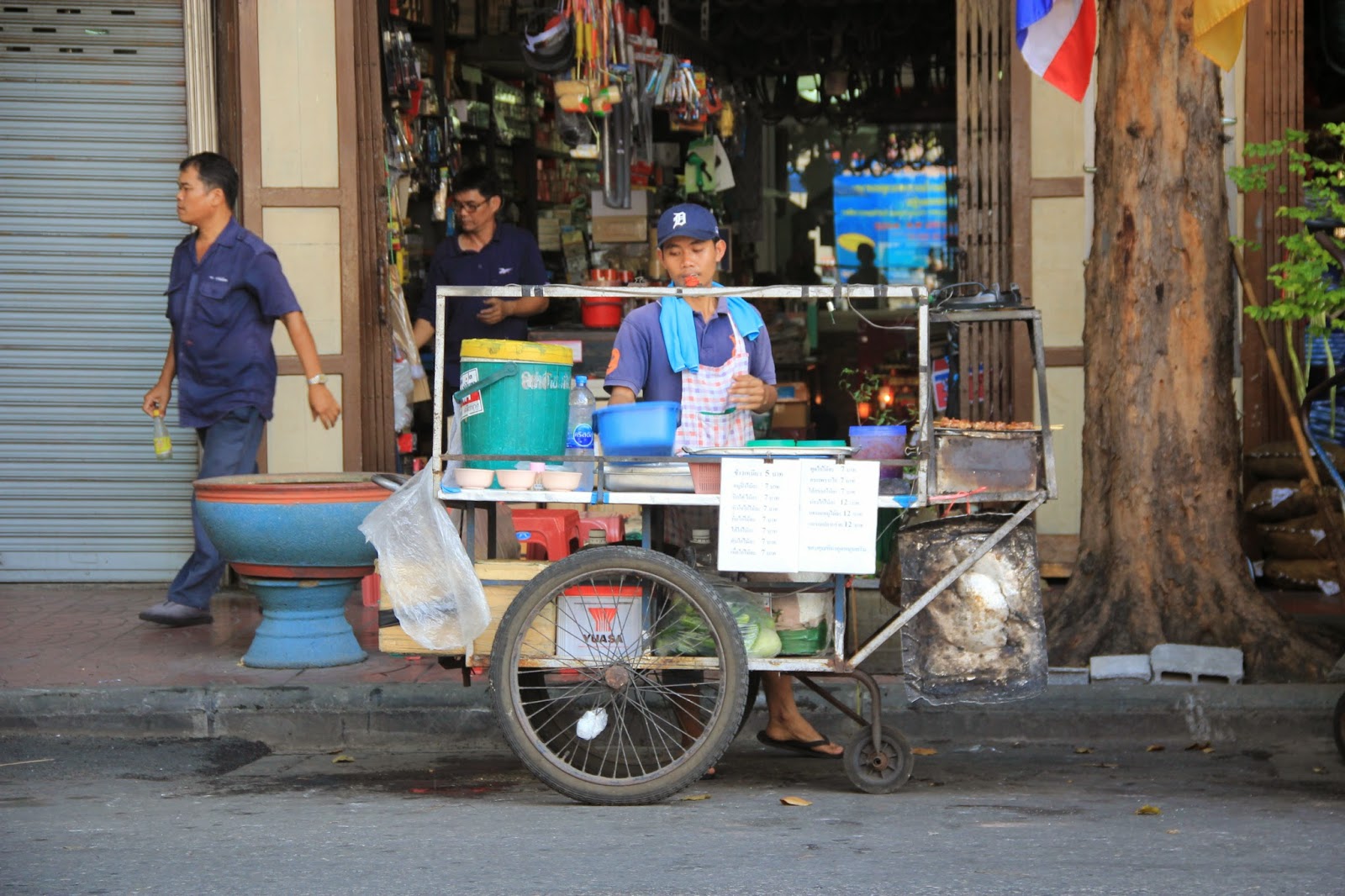 Street Snacks at Chinatown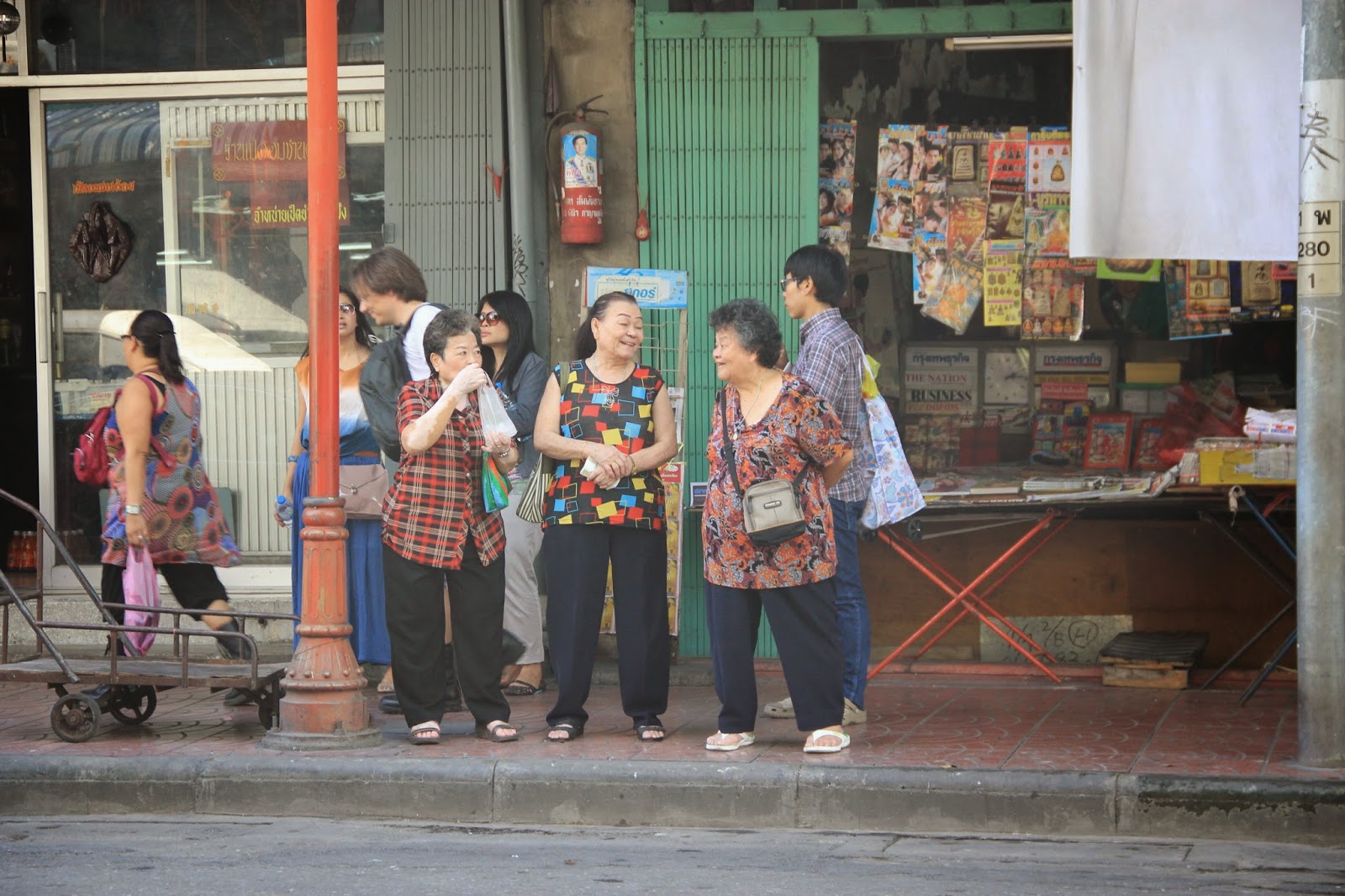 Streets at Chinatown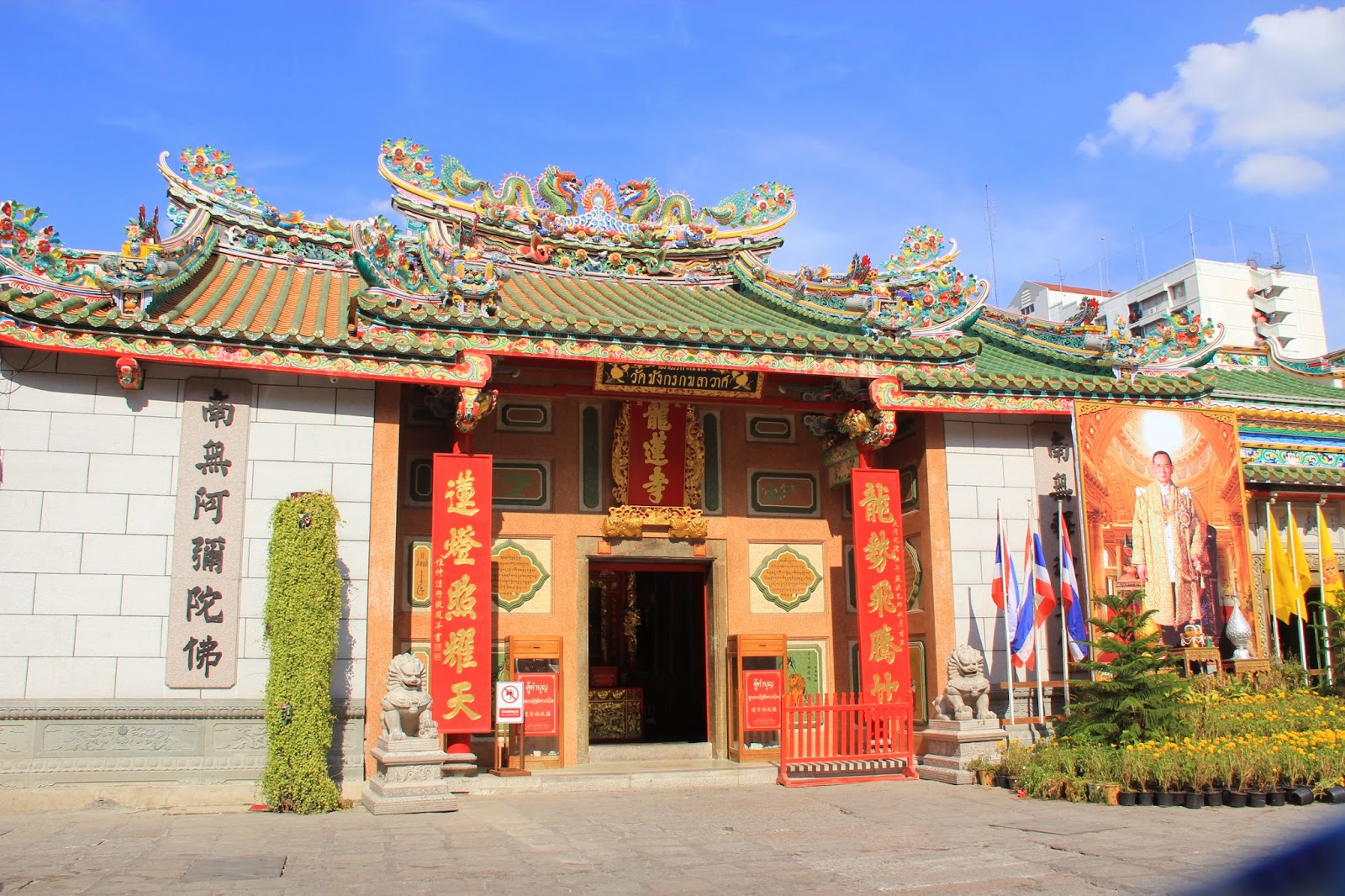 Temple at Chinatown
Streets at Chinatown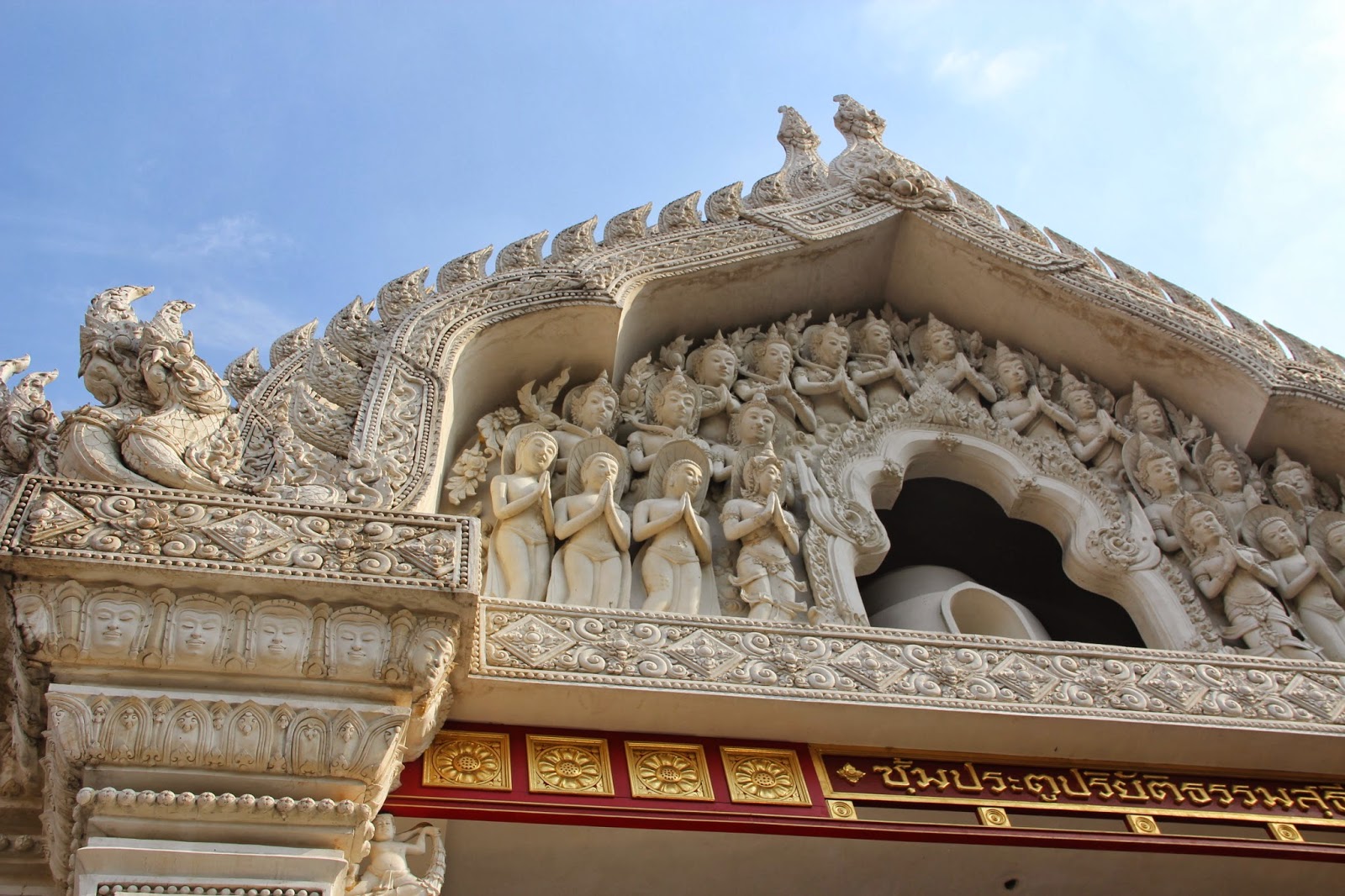 Temple at Chinatown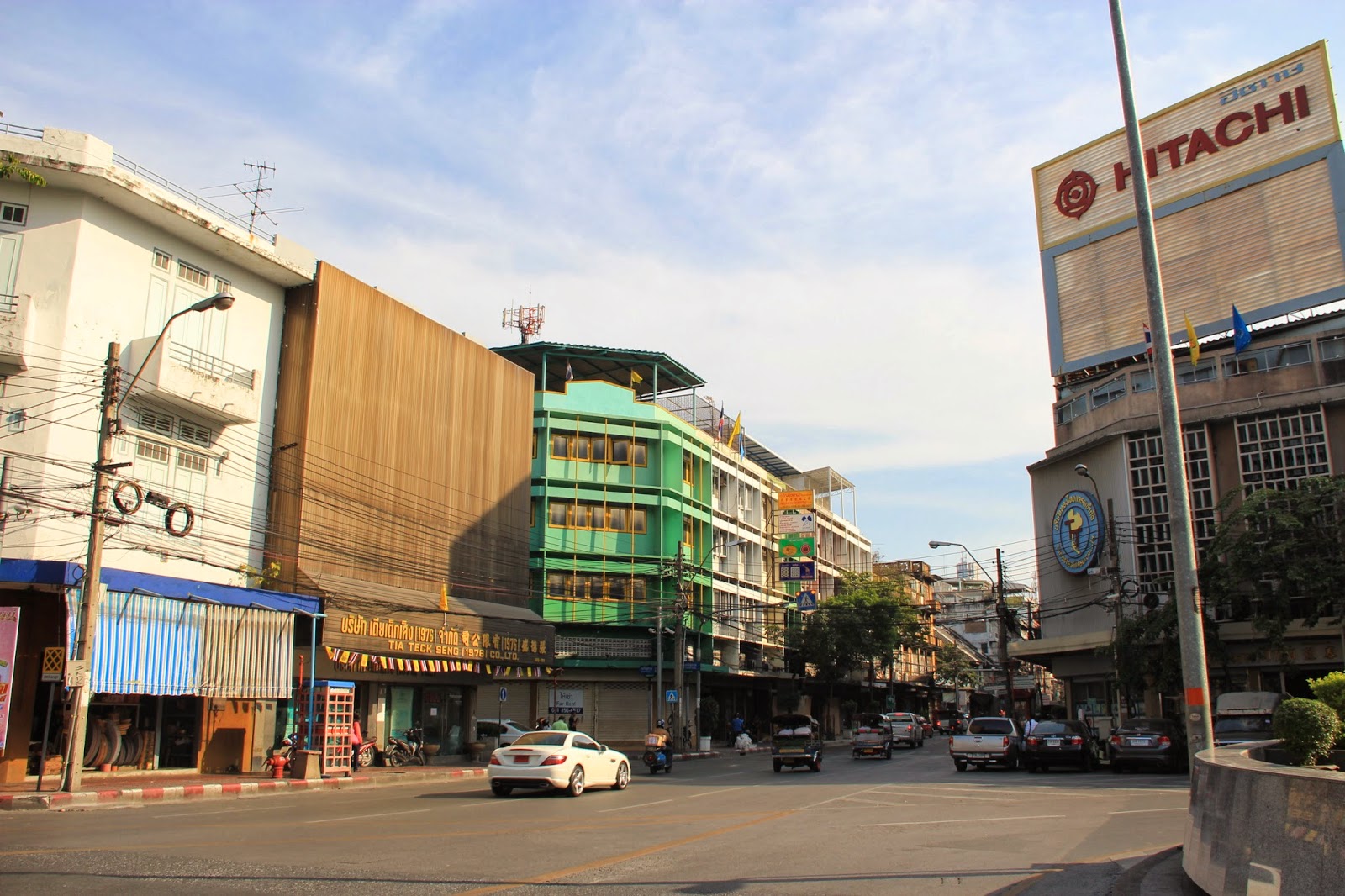 Streets at Chinatown
I took MRT back to hotel. I rested for a while before going out to meet my friend. After having enough rest, I took MRT to Sukhumvit again. Spent some time at Terminal 21 mall. Eventually met my friend at the mall and together we took BTS to Ekkamai station, then walked a few distance to a family-operated japanese buffet restaurant called Kuroda. The restaurant was very crowded. We had nice salmon and tuna. After sushi, we went to Swensen's and had ice cream. It was great to hear stories about Thai country and its people. After the meal, on the way to Airport Link, they told me they'd accompany me during my stay in Chiang Mai. I was very surprised and happy. But we would make our own ways to Chiang Mai. I'll take overnight bus on 22nd while they drive on 23rd. It was a great day.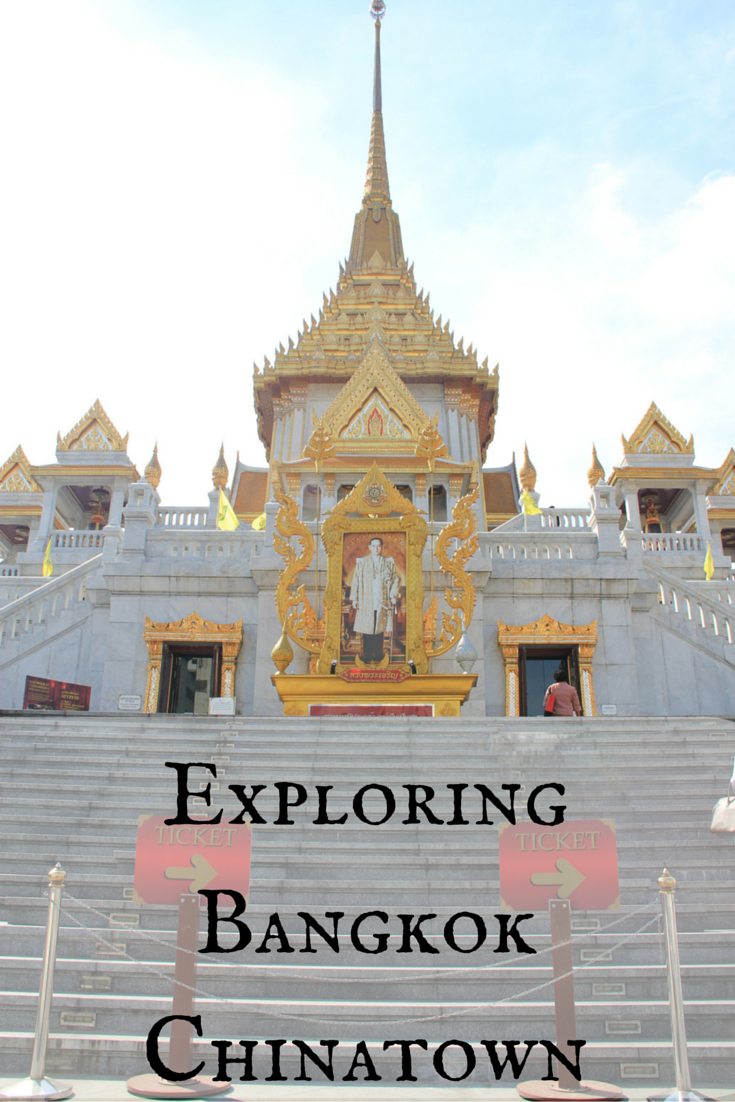 Date visited: 21 Dec 2012