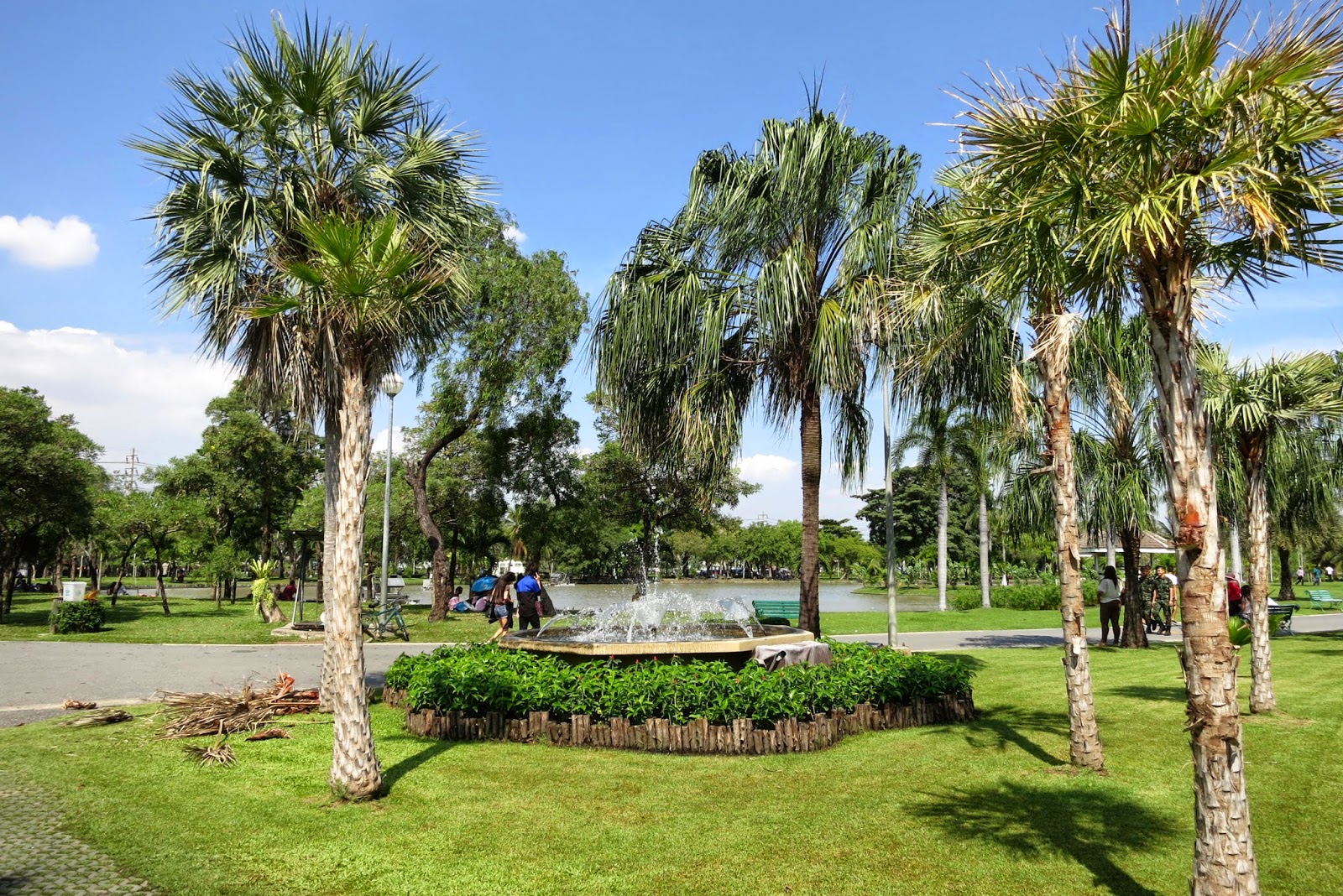 What's the best thing to do in Bangkok on weekend? Shopping.
Chatuchak market is only open on weekend and it's very popular for tourist. I decided to pay a visit. I checked out around 11am, stored my luggage with the bellboy and took MRT to Chatuchak. Chatuchak park was very beautiful on a sunny day. I wanted to make it my phone's background picture. I had lunch at the exit gate of the park. One thing I learn from the lunch: Thai fried rice is awful, and Thai friend chicken is incredible. The market is a few metres from the park. It was a huge market, with people selling so many things. From clothes, accessories, food, beers, drinks, antiques, live pets, fresh vegetable and meats, etc.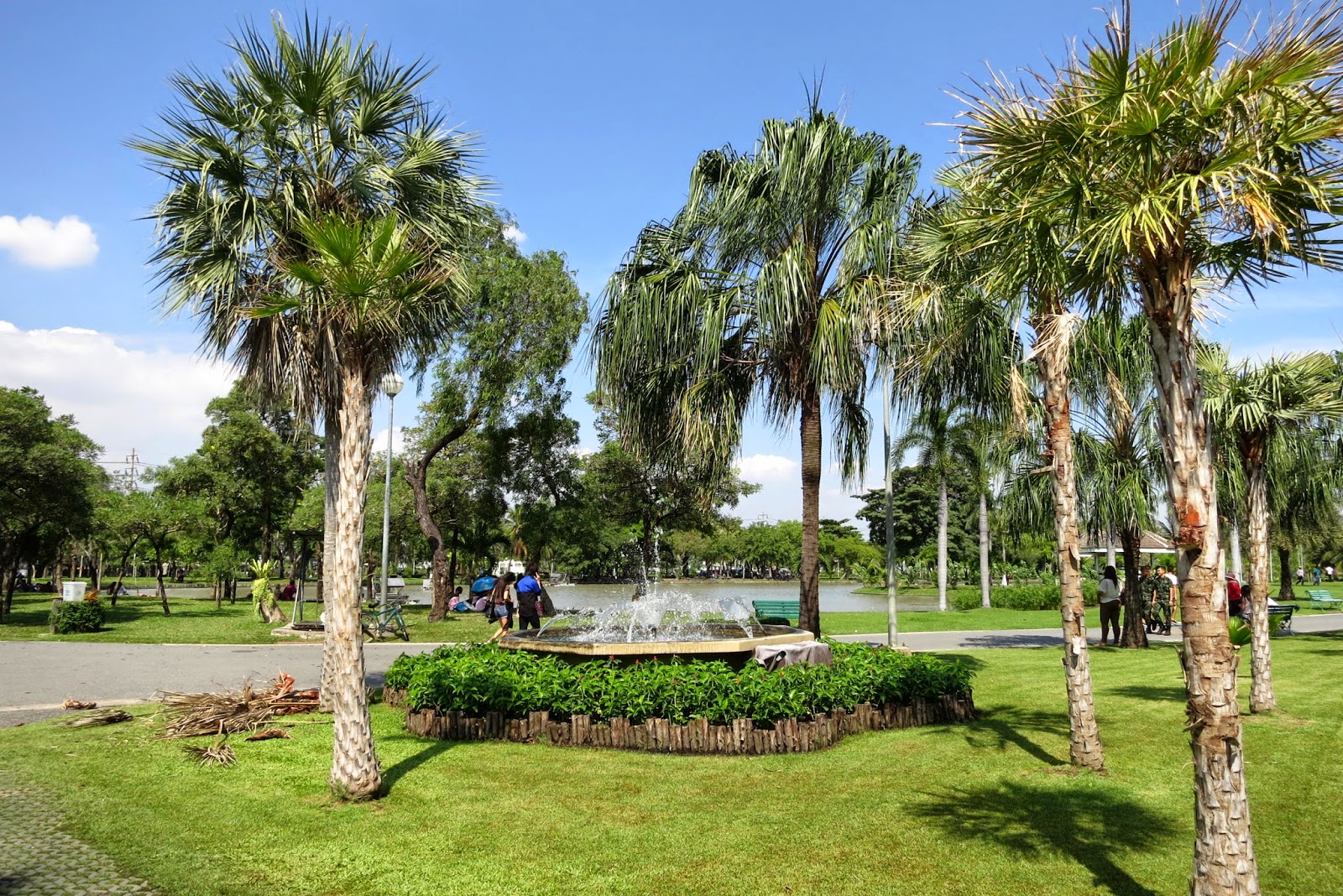 Chatuchak Park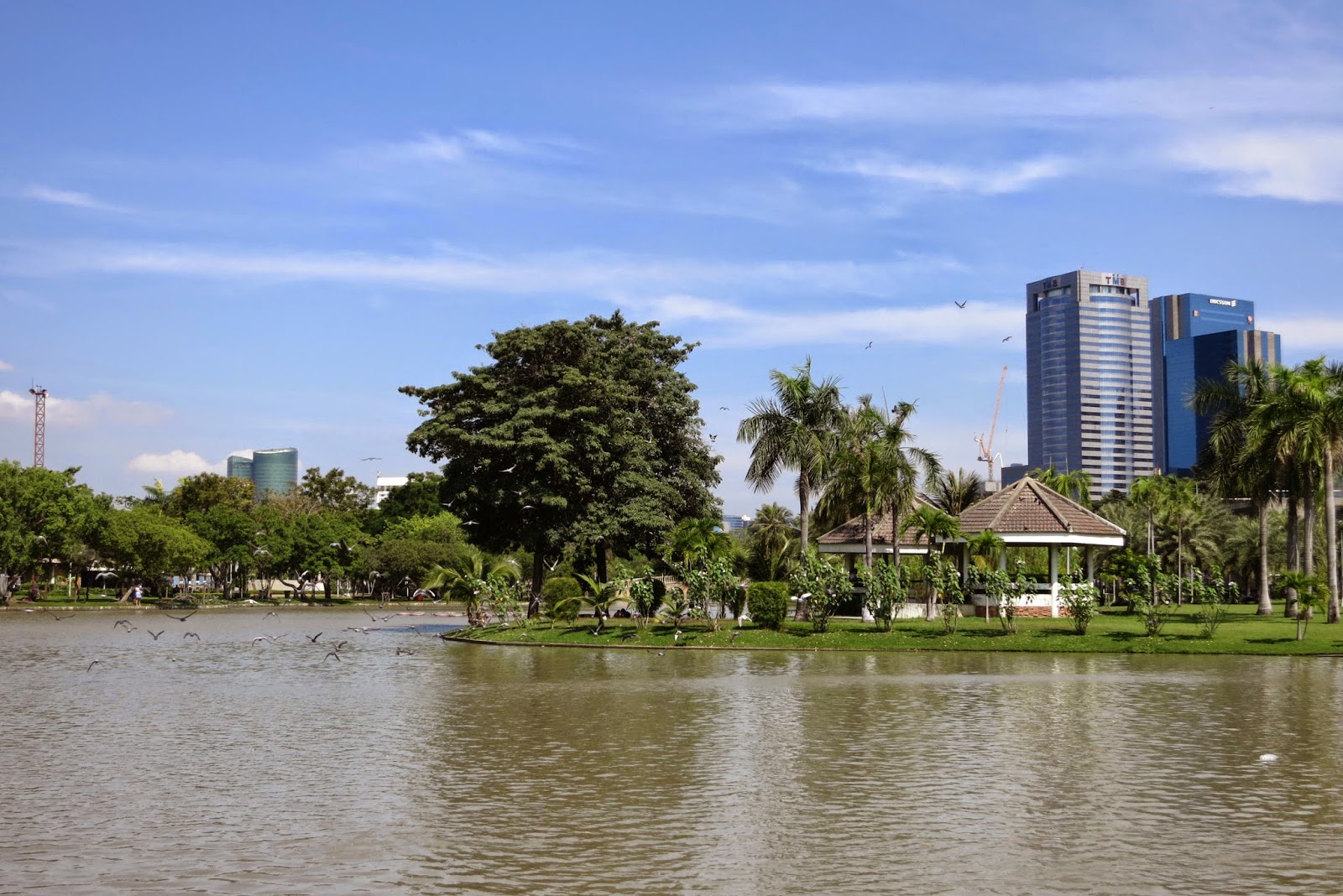 Chatuchak Park
I had so much fun shopping for clothes and accessories. It was so cheap that I didn't bother to bargain. Belt for 50 baht (2 sgd). Short pants for 50 baht. Shirt for 100 baht. I almost went crazy. But of course there are clothes that are more than 200 baht. I didn't try coconut ice cream and I regret. It was very popular and cheap: 30 baht! Goshhhh Bangkok is heaven!!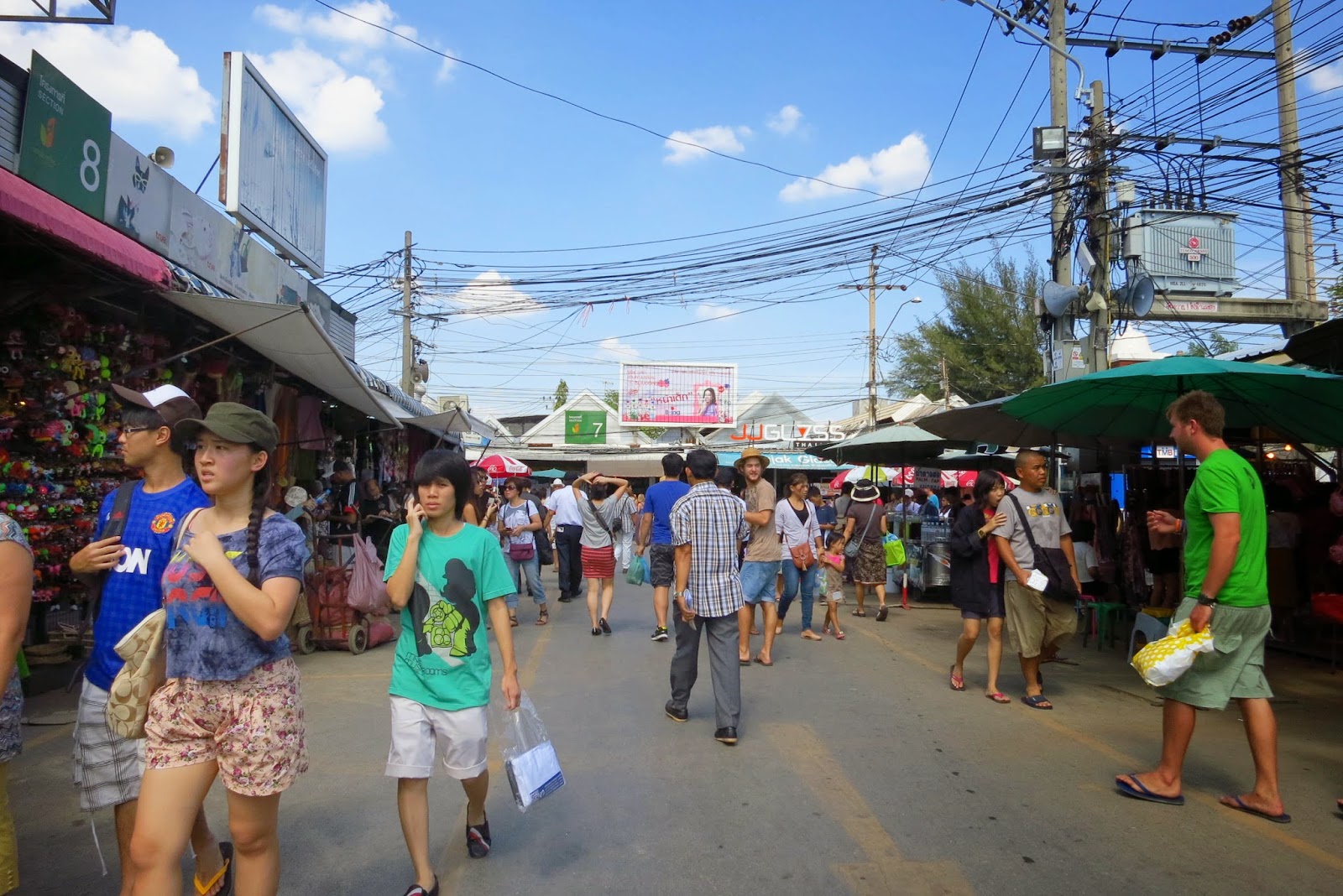 Chatuchak Market
Tired after shopping under the sun, I took BTS to Siam for some air-conditioner. Had a short wandering in Siam Paragon before making my way back to hotel. Upon reaching hotel, the pickup driver has been waiting for me at the lobby impatiently. It was only 4.50 or 4.55 pm. The agreed pick up time was 5.00pm for the overnight bus. Anyway I rushed to the taxi with my shopping goods and rucksack.
Black Canyon Coffee while waiting for the bus
The driver dropped me off at Indra Travel instead of Mo Chit bus terminal. I was confused, but the travel agency people convinced me that the bus is indeed leaving from that place. So I had my dinner at a mall opposite the travel agency. Had KFC, tried the lime spicy chicken, and it was weird. Bought 2gb sd card for 200 baht. Had coffee at Black Canyon Coffee while writing down my new year resolutions. Eventually, boarded the bus at 8pm. It wasn't a very VIP bus afterall, there could be 40-50 or more people. Then it struck me: this is a private bus, not government VIP bus that's recommended by other travelers! Argh. The bus stopped frequently on highway, the journey was bumpy and I got motion sick because of it, the passengers couldn't stop chatting though it's been 1.30am. It wasn't a good bus ride for me but thankfully I could sleep peacefully after 2am.
Date visited: 22 Dec 2012