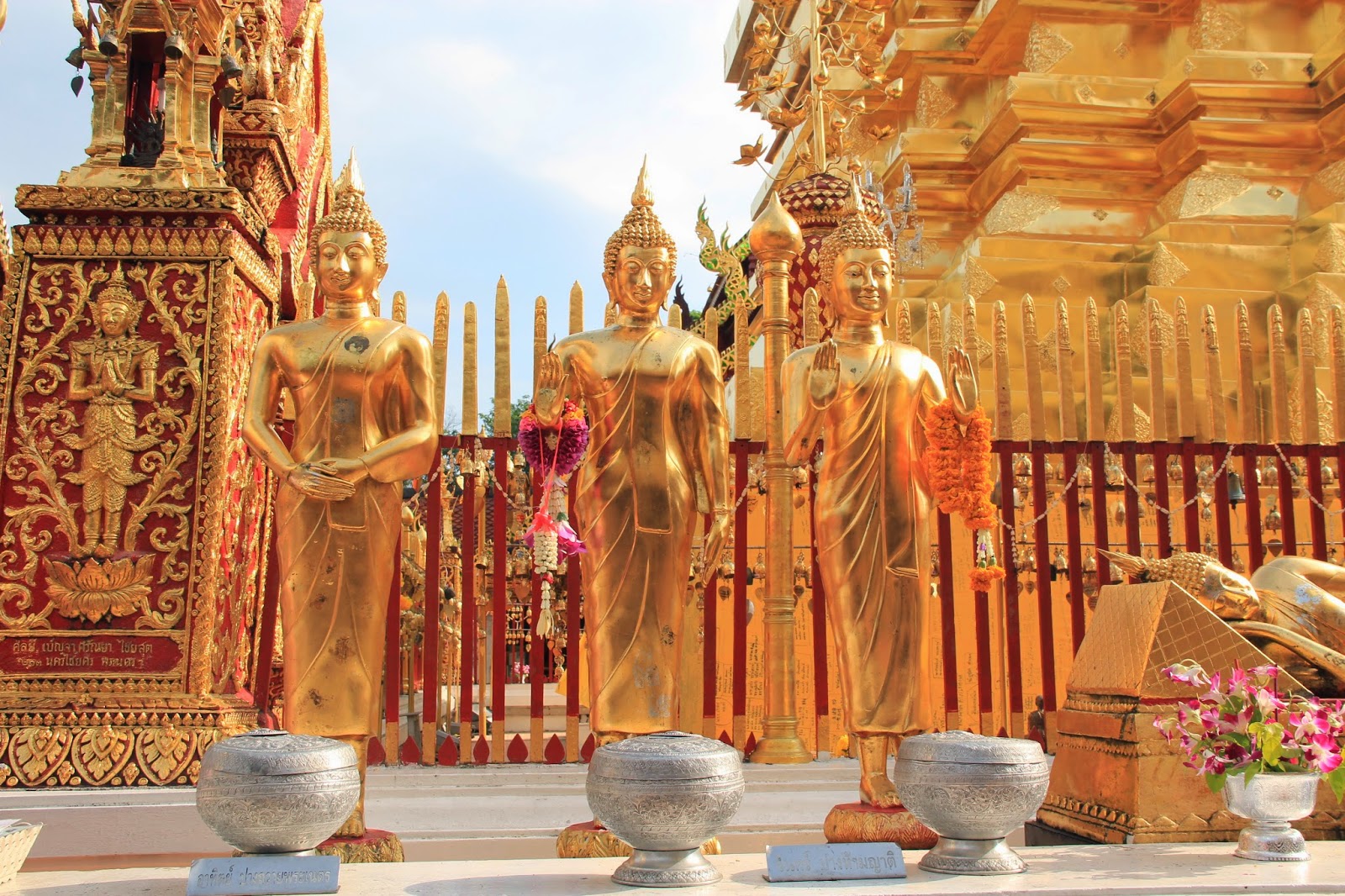 I've known about Chiang Mai from a tv series that I watched when I was in high school. So I decided I have to visit this city this time.
The passenger next to me told me that the bus will stop at 2 places: Arcade bus station and bus office. It reached Arcade at 6am. I saw a taxi counter at the terminal, so I decided to drop at terminal and took taxi because I don't have Chiangmai maps and I don't know how public transport works in Chiang Mai. The taxi ride was about 150 baht for less than 10 minutes!
The driver offered me to rent his taxi for 3 hours to Doi Suthep temple on the mountain for 900 baht. If I convert to sgd, it's not that bad. But I'm travelling on a budget, so I told him I will think about it first. Upon reaching Chiang Mai Plaza hotel, I stored my luggage and browsed internet to research about how to go to Doi Suthep. Many people recommended taking red car to Chiang Mai Zoo then take another red car to Doi Suthep. So I did them. 50 baht and 40 baht for each trip (good value of money again!)
I reached doi suthep about 9am. Had a cup of corn for breakfast. The weather wasn't as cool as I expected. I had to climb some stairs before reaching the temple. Spent a few hours (about 3 hours) there and didn't feel like going back down. I just love the temple. It's so peaceful up there. After 12 noon, I went down unwillingly.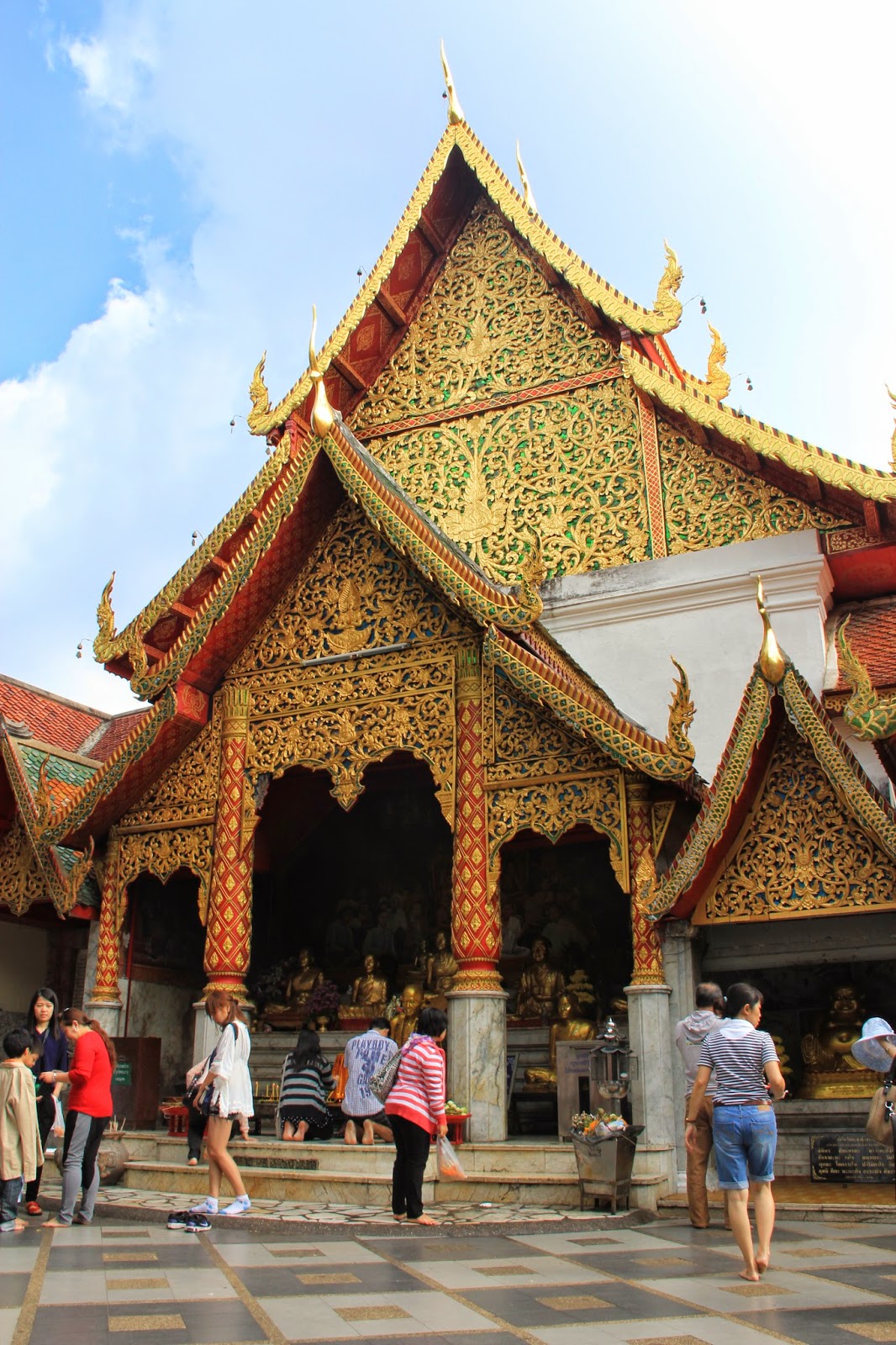 Entrance at Doi Suthep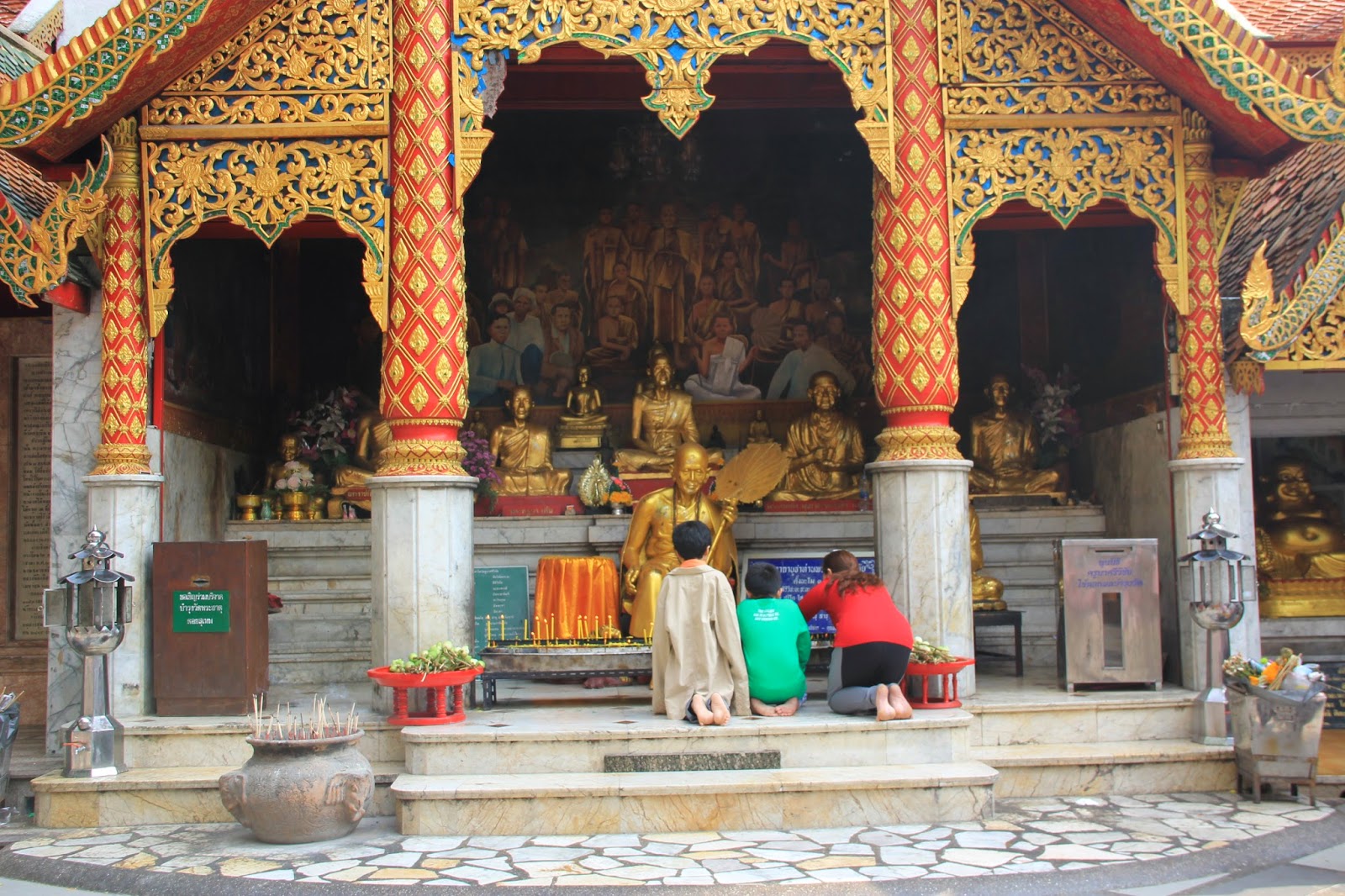 Receiving Blessing
Buddha statues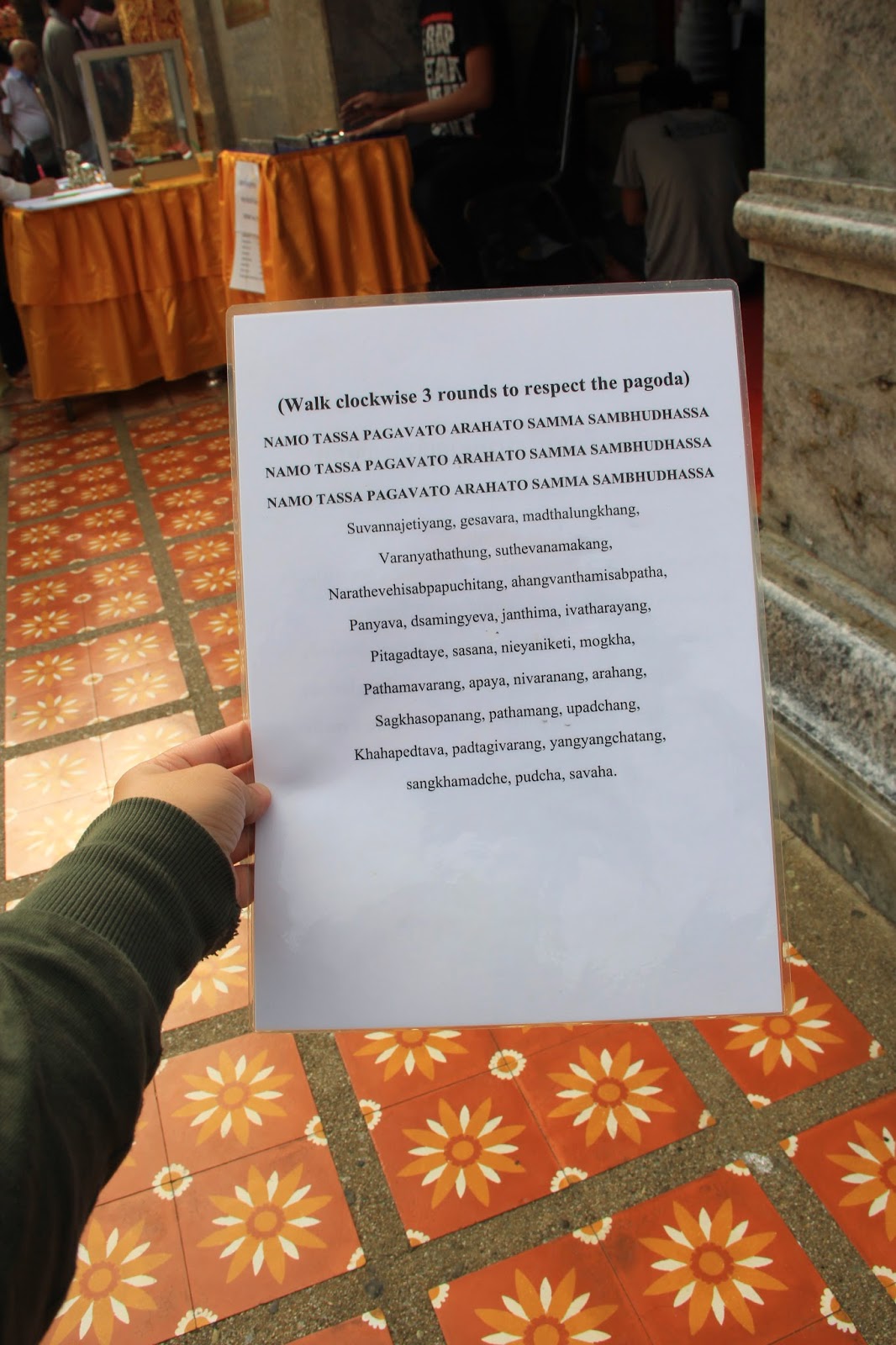 Prayer Procedure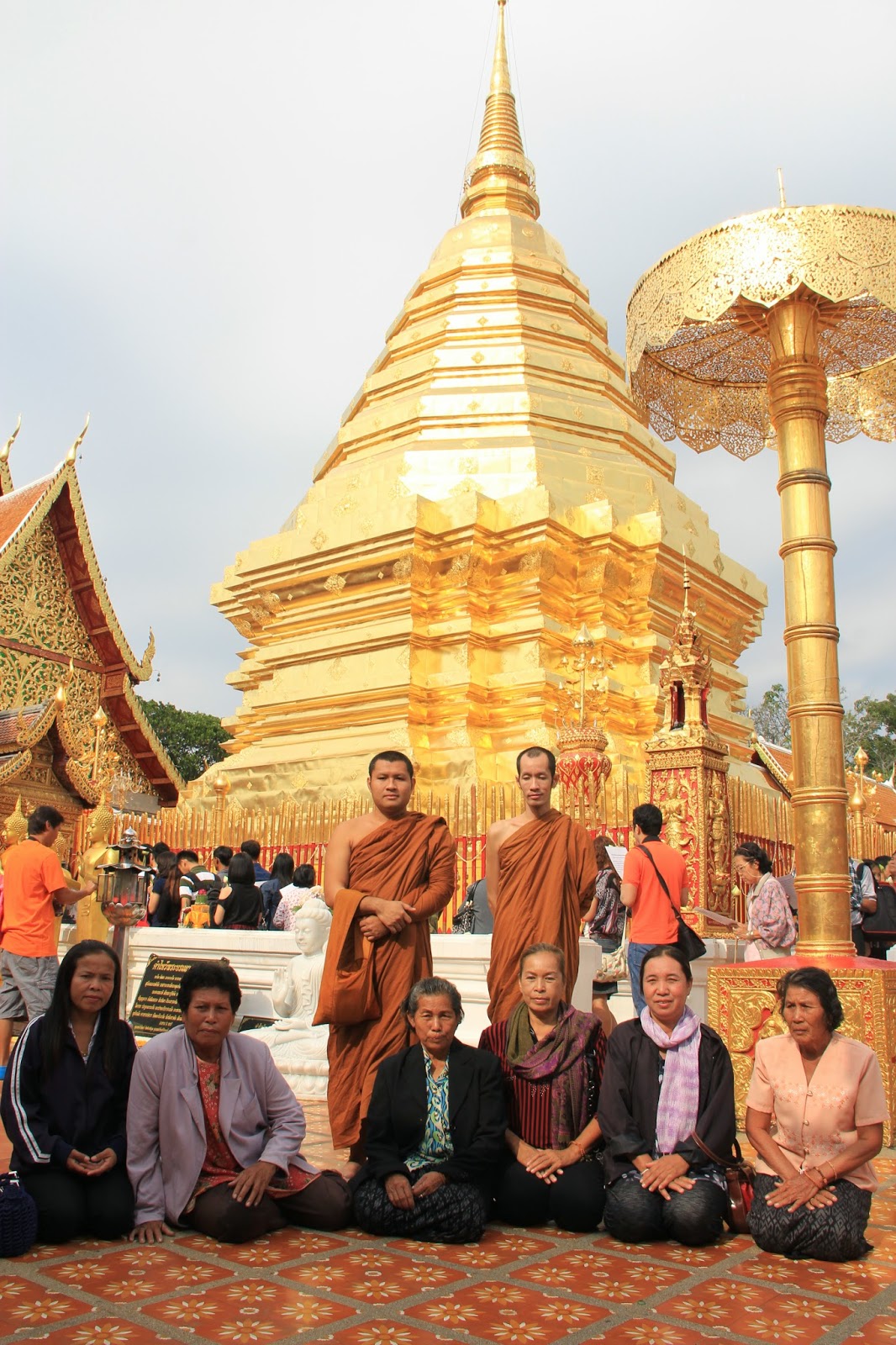 Group photo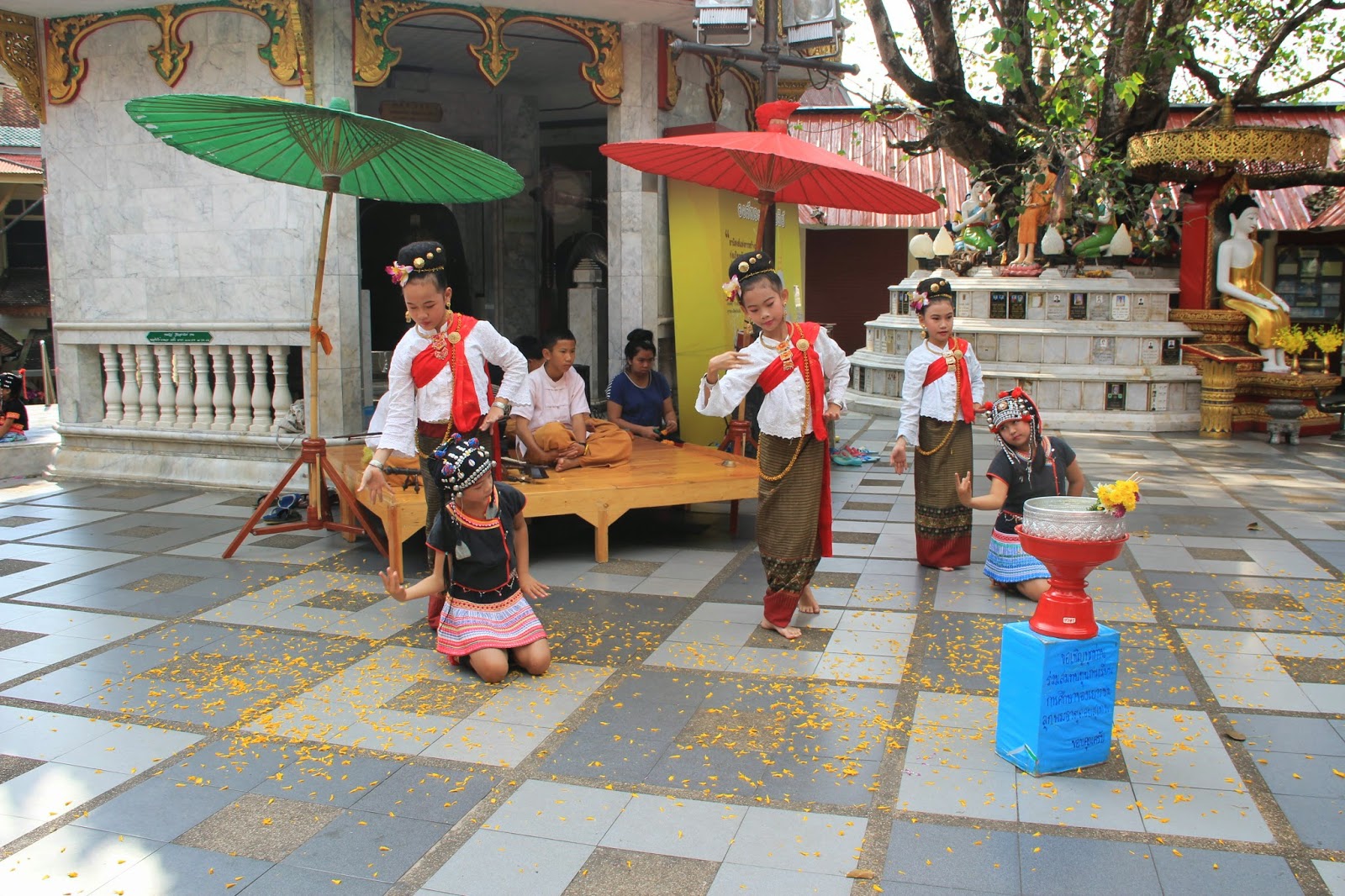 Performance at Doi Suthep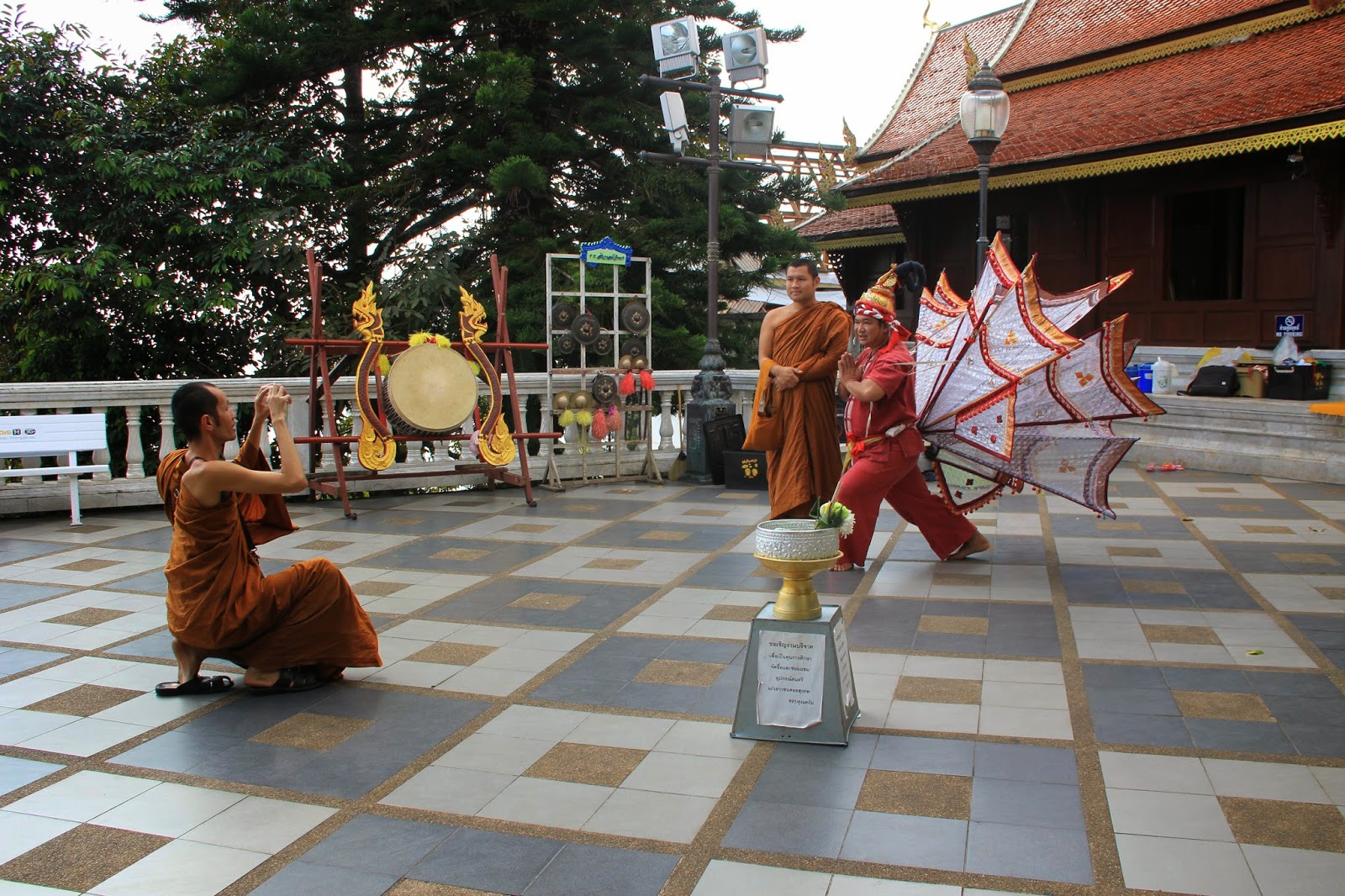 Monks and camera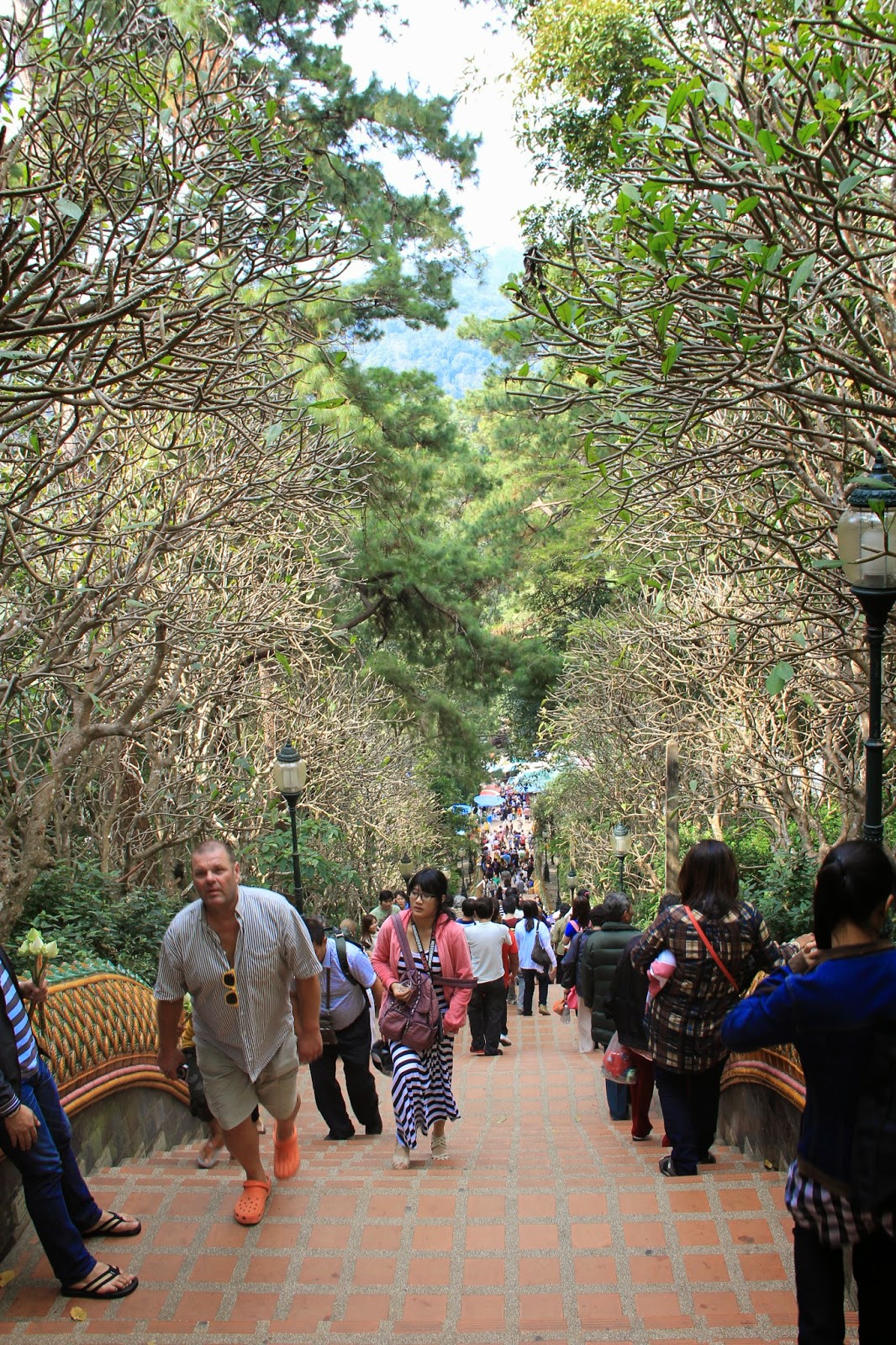 Way down from temple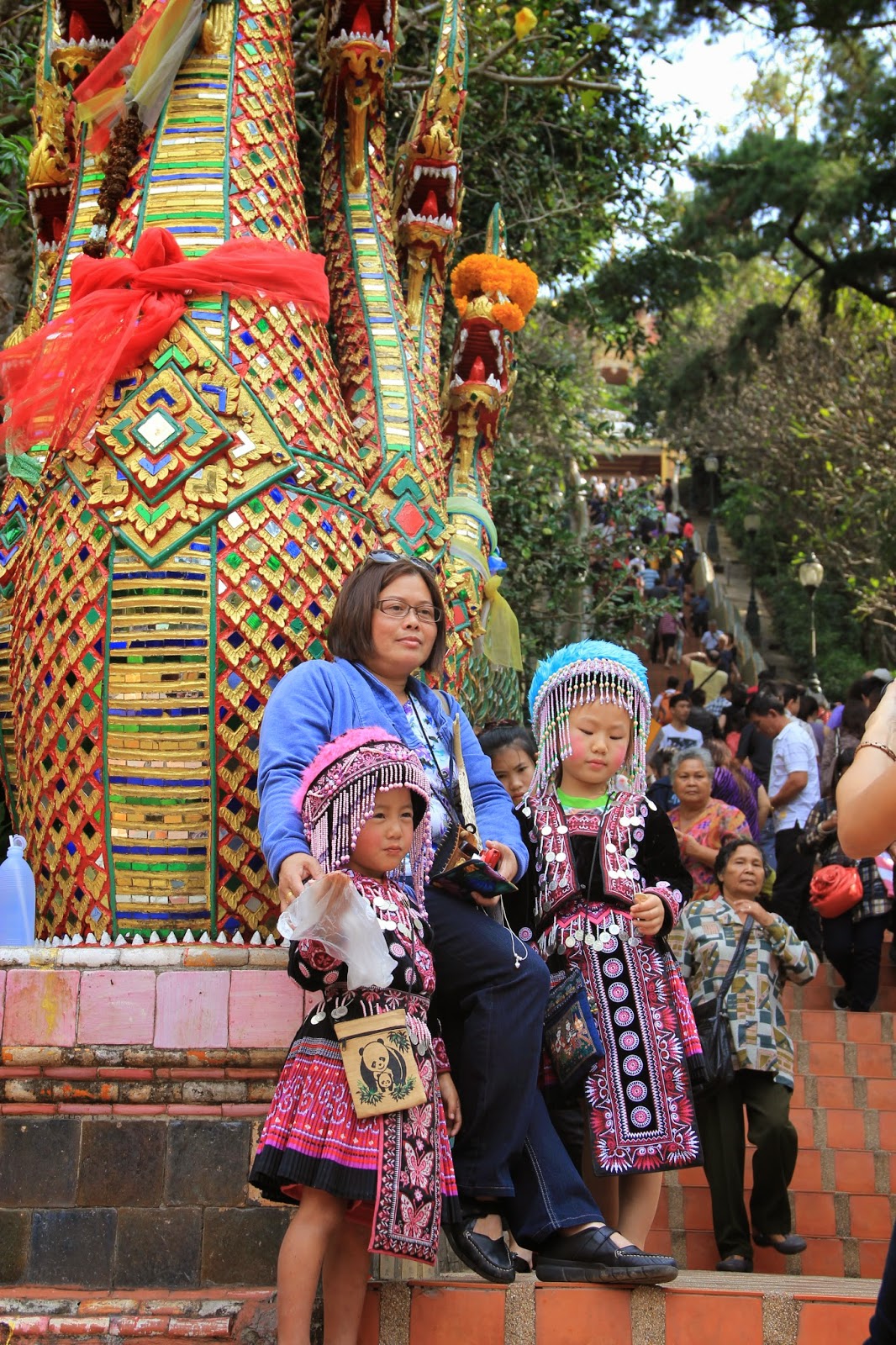 Children with traditional costume
On the way down the stairs, I ate bird's fried eggs and pork skin. Guess what, I love love love the pork skin so much! Oh I love Thailand. I enjoyed the pork skin during the red car ride to the city. The red car was supposed to bring me to North gate of old city for 60 baht, but it didn't stop at the gate and I have no idea which gate was north gate. Thus I stayed in the car until it went inside old city. When I saw restaurants, I got down.
It was Wat Phan on where I stopped. Visited the temple for a while before walking to nearby restaurants. Saw a massage place that offer massage for 150 baht/hr, I was so excited. Unfortunately it was very crowded and no masseur was available at that time. So I booked appointment for 45 mins later and had my lunch while waiting. After the massage, I went back to hotel to rest.
At night, my friend picked me up from the hotel and we went to Kantoke Palace for dinner. We had a few dishes that are refillable. My favorite dish is fried pork skin, no doubt. In the middle of dinner, there were traditional dance performances. The main visitor demographic is tourist, especially those in tour groups. It was a great place to have dinner.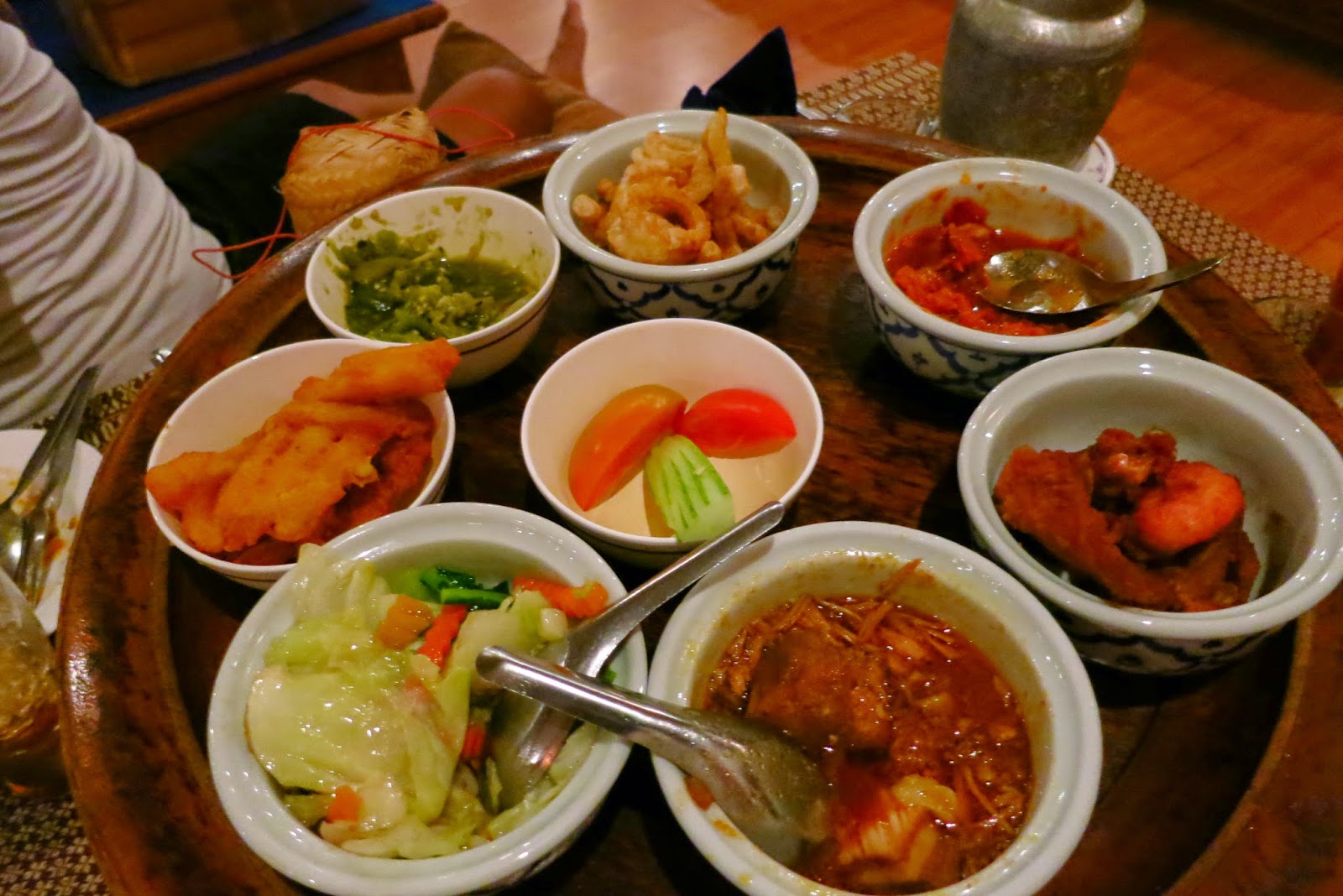 Food at Kantoke Palace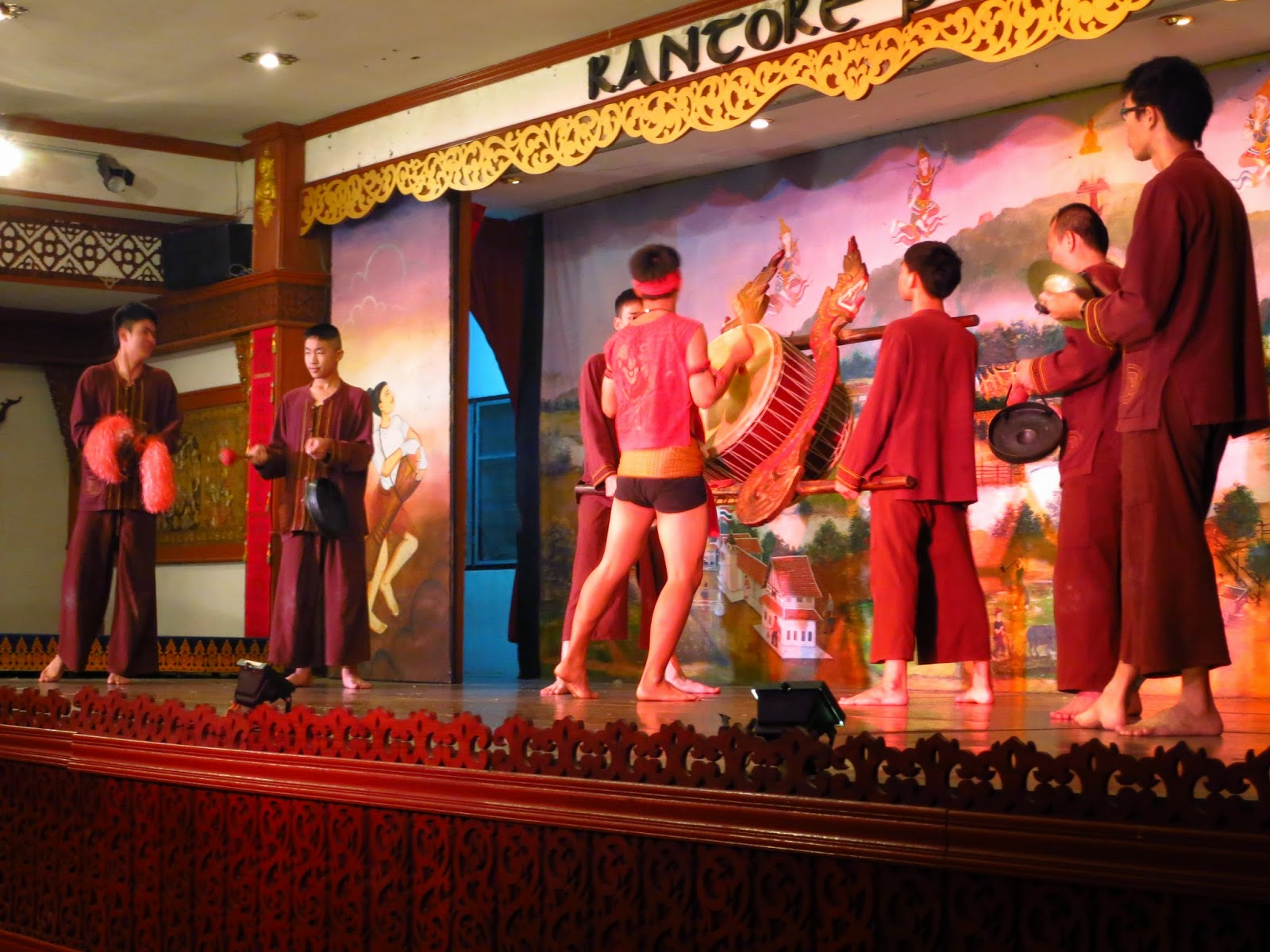 Performance at Kantoke Palace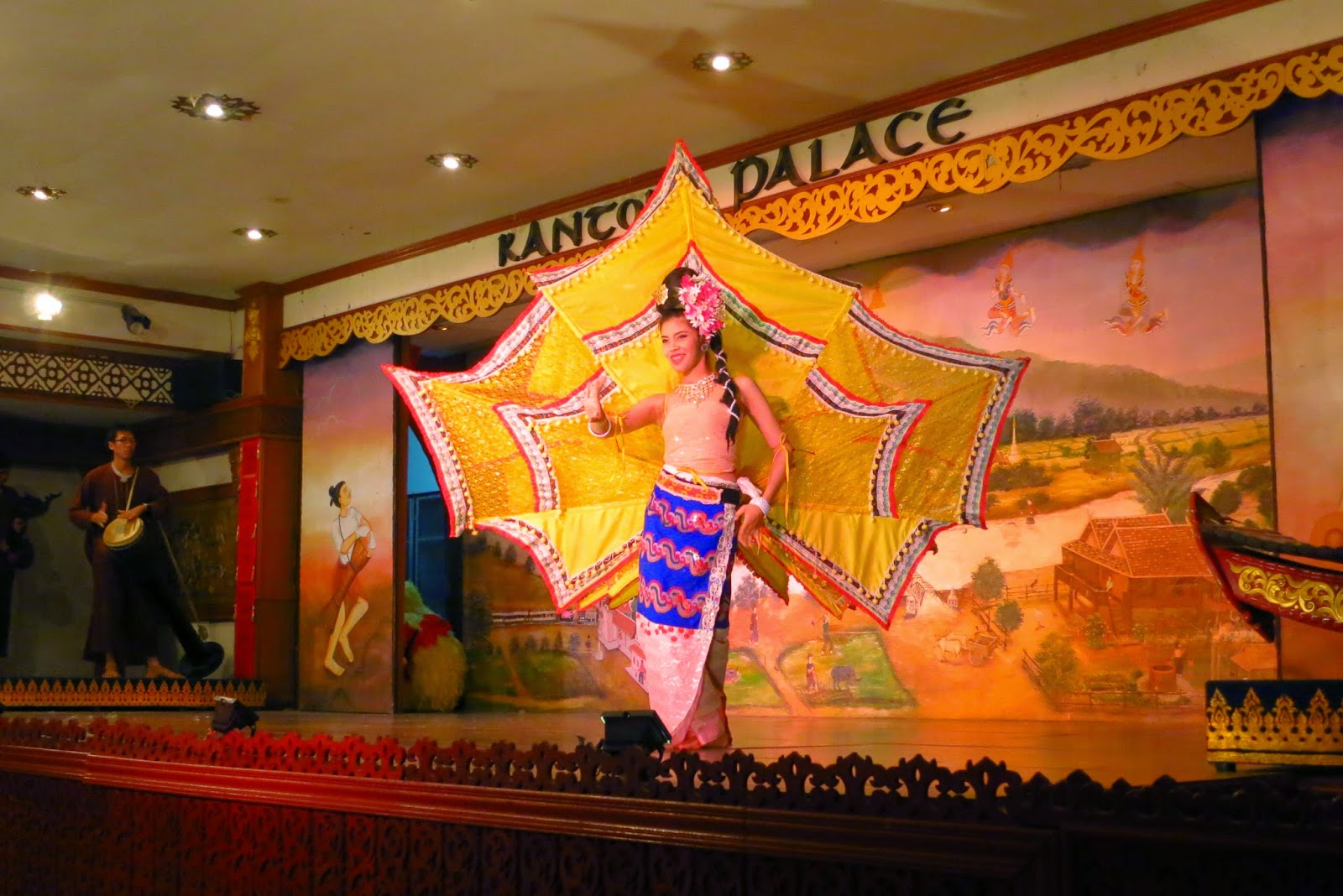 Performance at Kantoke Palace
After dinner, we went to the Night Market. There were so many things that were sold in the market. There were fried insects too! I was particularly interested in iphone cases and recycled paper notebook, so I bought them. In addition, I also bought "Aladdin pants" and warm socks to be used when I spend the night on the mountain the next day!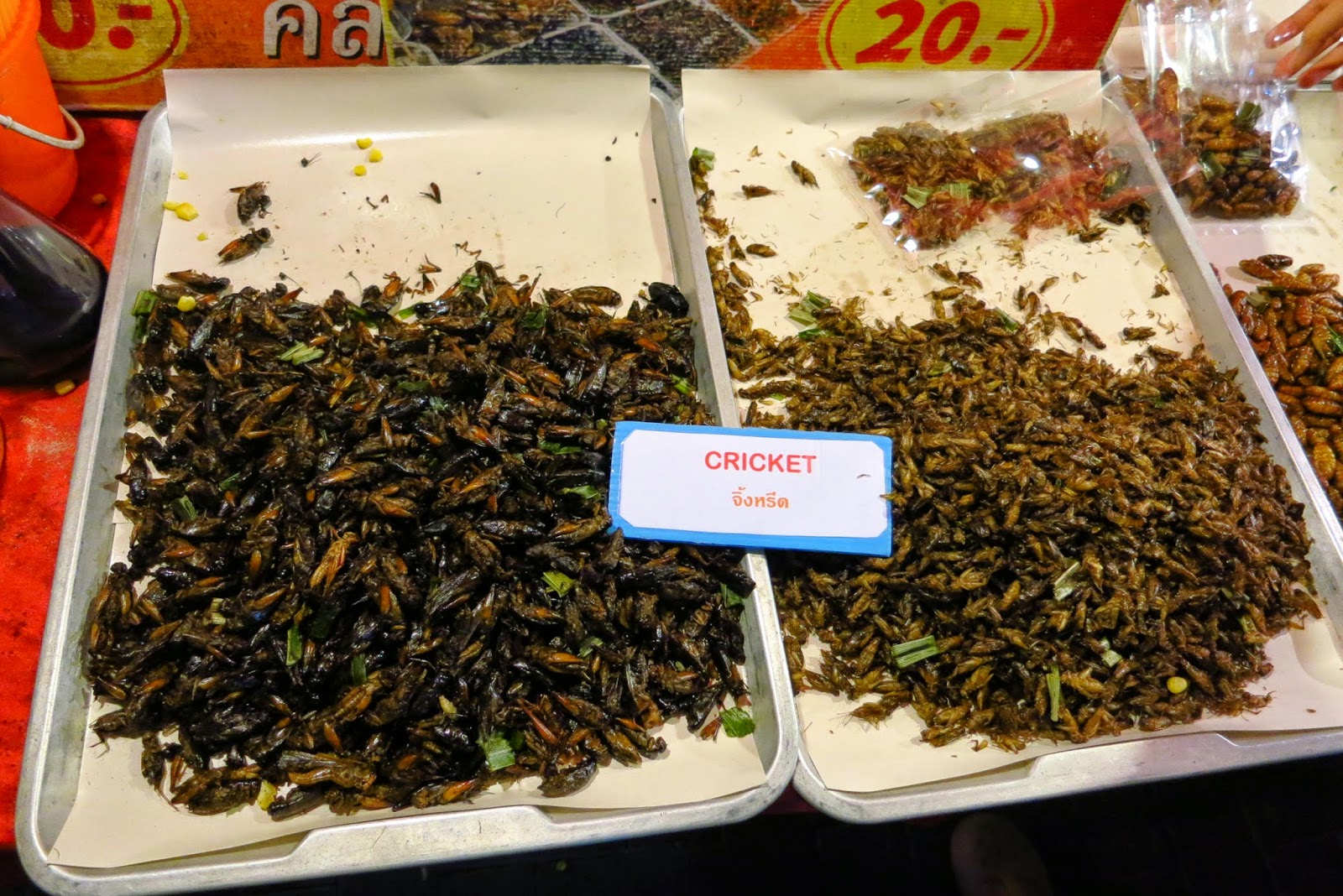 Fried Cricket
Date visited: 23 Dec 2012