Since it was our last day in Japan, we decided to sleep more. We had late breakfast and followed by checking out. Then we took bus to Kinkakuji temple. However there was no direct bus, we had to change many buses, and the waiting time for bus was too long, and there was a lot of traffic on that day. So, 5 stops before Kinkakuji, I decided to make a turn back because I calculated the remaining time and felt that we didn't have time to visit the temple anymore. So we took bus to Shijo Kawaramachi and had lunch there. After lunch, we went back to hotel to get our luggage. We then took bus to Kyoto Station to catch our 2.59 pm shinkansen train to Tokyo. We arrived at the platform 1 hour earlier, so we just sit on the bench and waited for our train. It was almost 4 hour journey to Tokyo. We alighted at Shinagawa station instead of Tokyo station because the ticket allowed us to alight at either Shinagawa or Tokyo station. I chose to alight at Shinagawa because it's closer to airport and we could take Keikyu Line that goes direct to Haneda airport. Even though it's direct, it's still a long way to reach airport.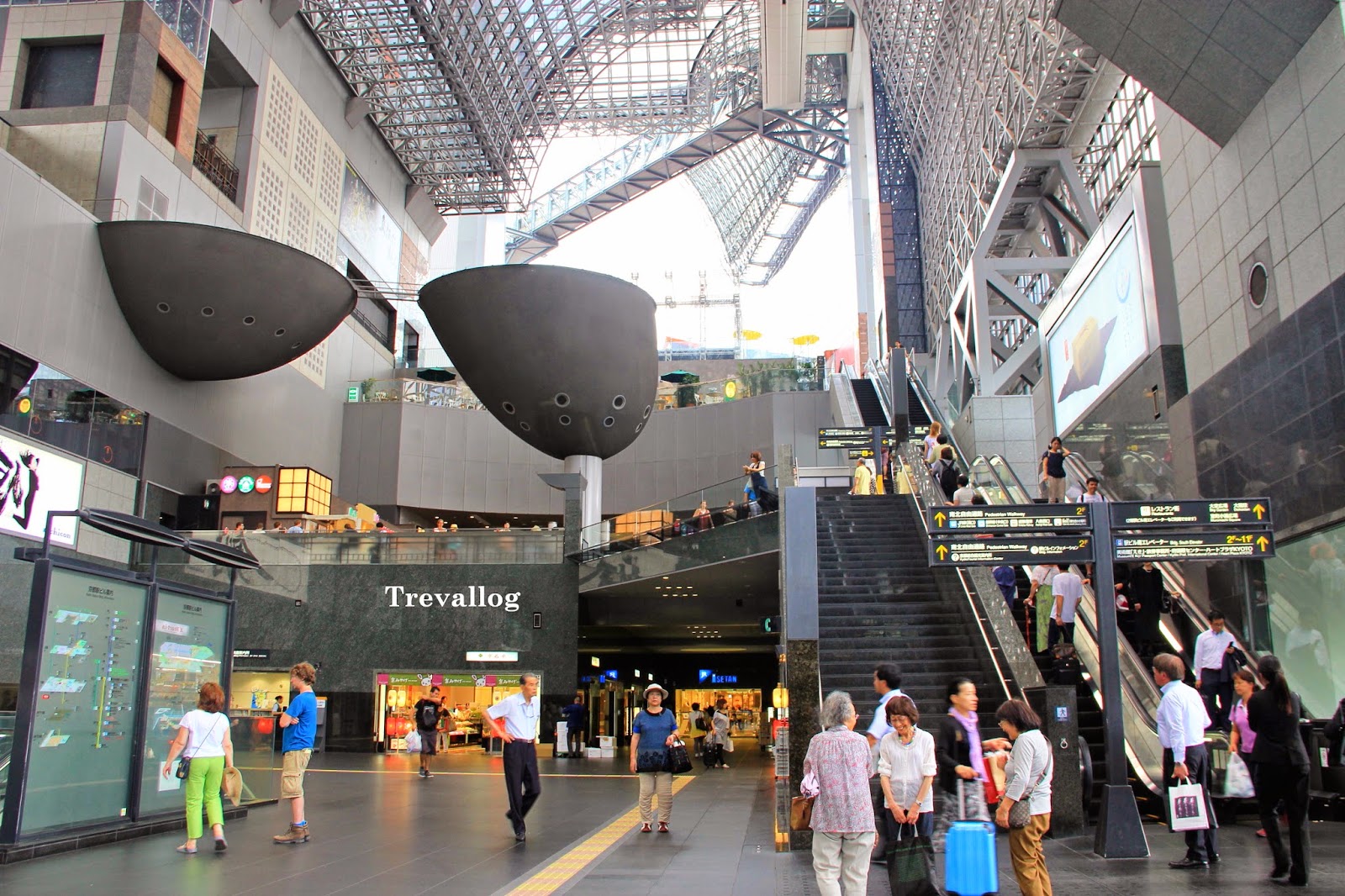 Kyoto Station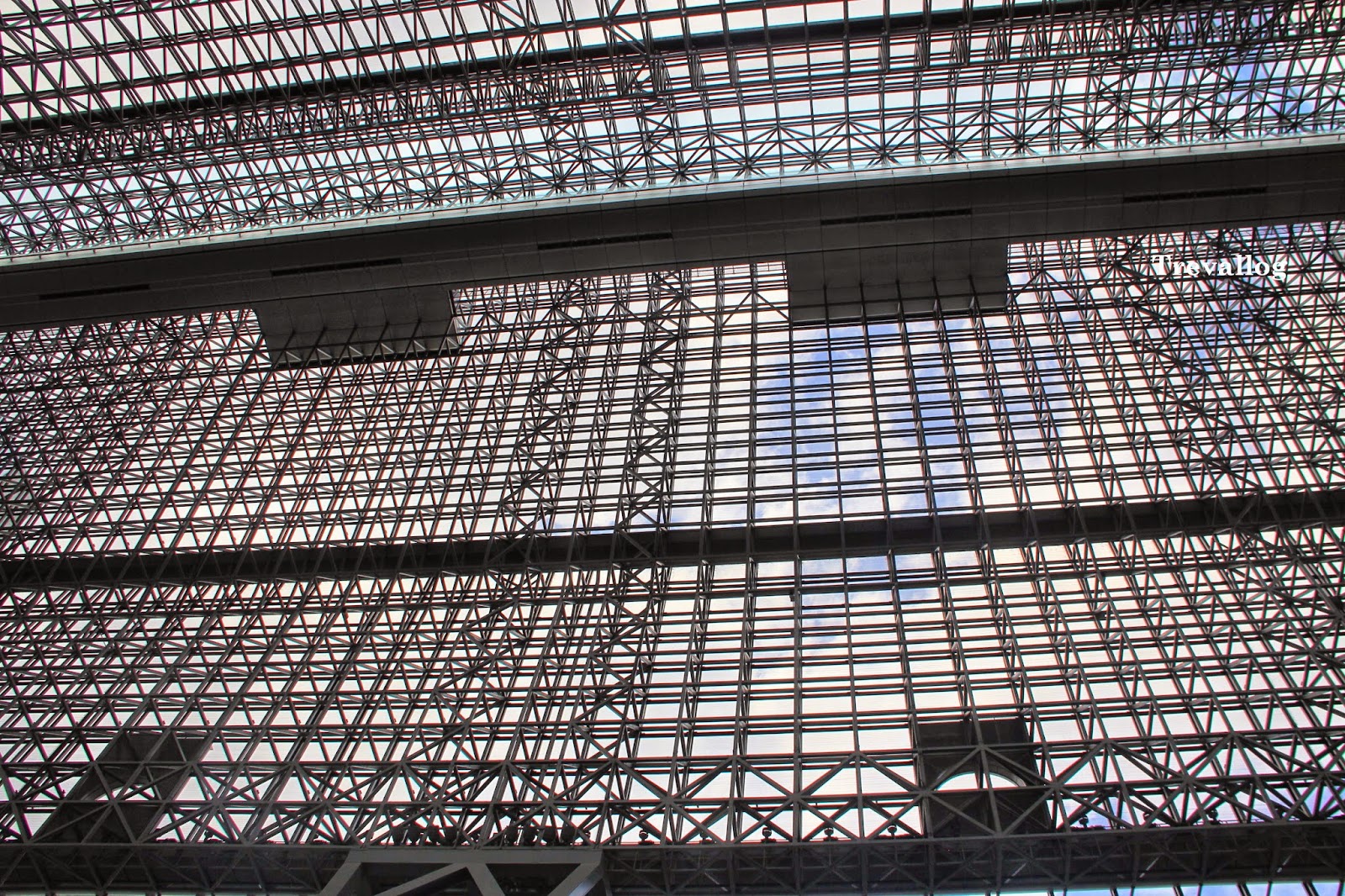 Steel tusses that makes the arc roof of Kyoto Station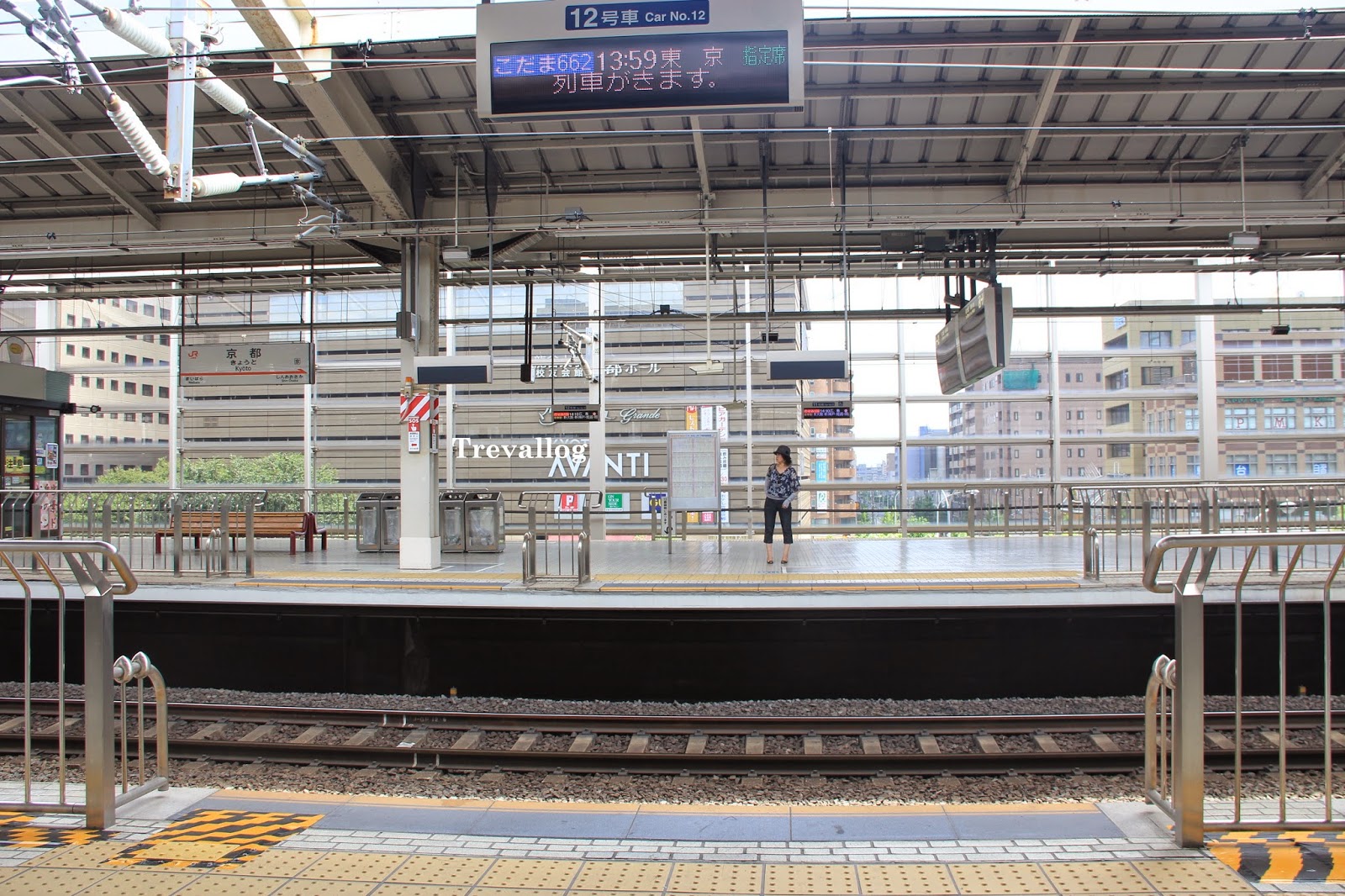 Platform at Kyoto Station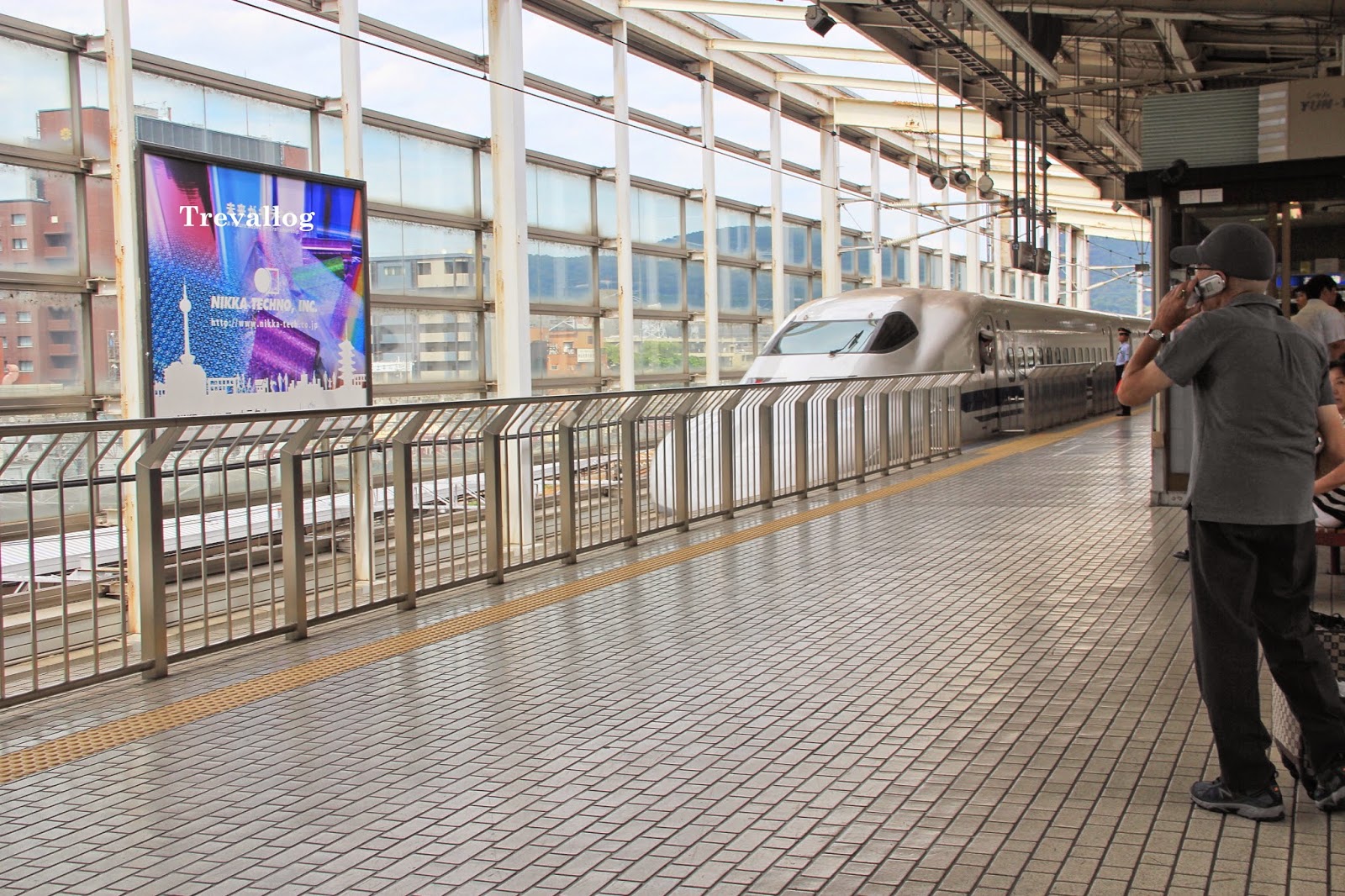 Shinkansen (Japanese bullet train)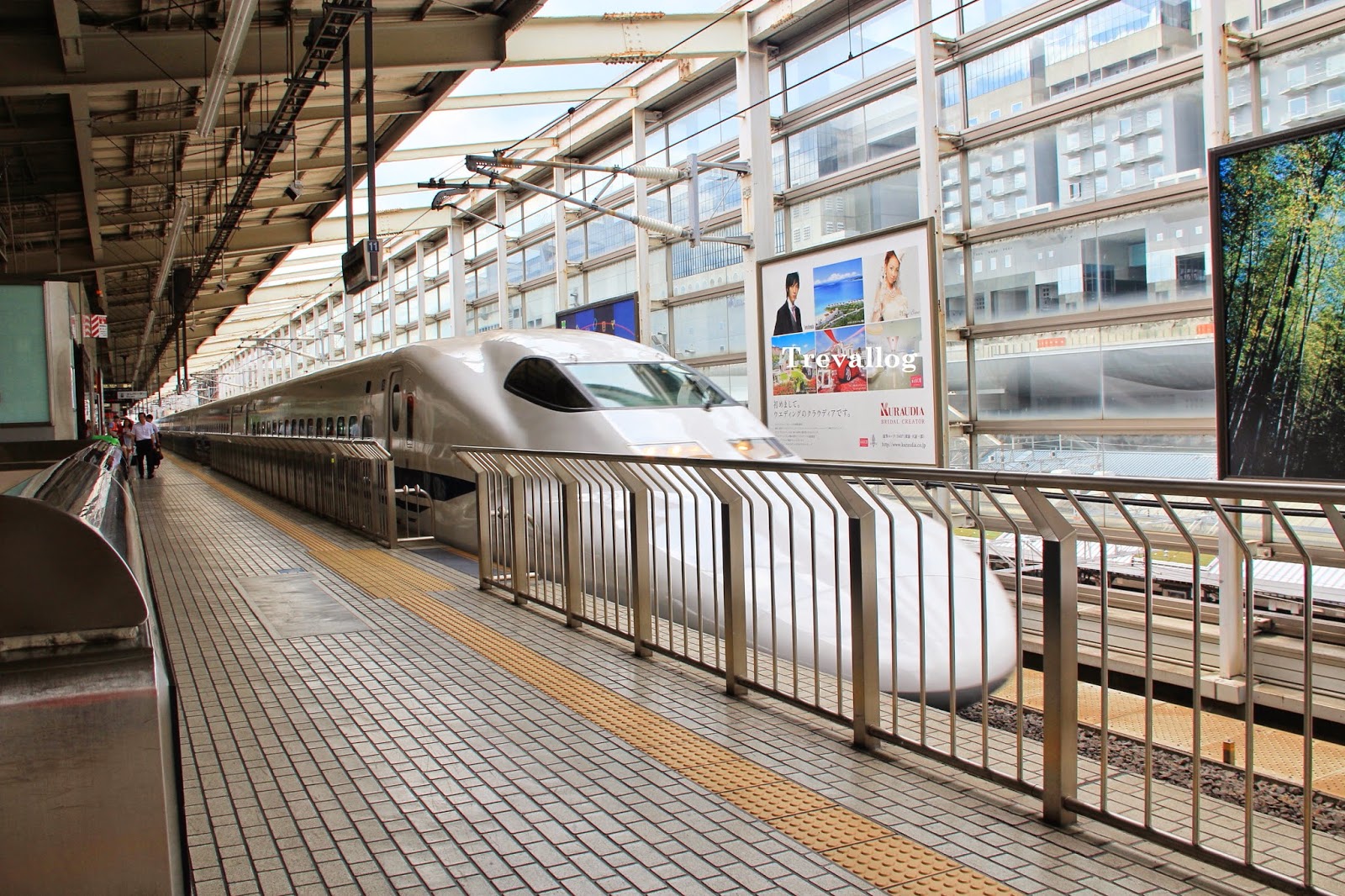 Shinkansen (Japanese bullet train)
We then had dinner at Haneda Airport, international terminal. After dinner, we checked in our flight and went inside to the gate. Our flight departed about 20 mins late, but fortunately it arrived early in Kuala Lumpur, slightly before 6am. At Kuala Lumpur, I sent my mom to transit area and then quickly went to immigration, exited the arrival hall, take KLIA transit train to KLIA, and checked in my flight to go back to Singapore. Good to have met you, Japan! Sayonara!
Date visited: 25-26 July 2014