If you love to see Chinese New Year street light up and decorations, you will probably enjoy joining FunVee Chinese New Year Light Up Tour. It's a different way to see CNY light-up around Singapore.
I recently went on this tour and I'll share my experience in this article, so that you can decide whether this is something that you want to experience yourself.
What is FunVee Chinese New Year Light Up Tour?
FunVee Chinese New Year Light Up Tour is a tour that brings visitors to see Chinese New Year Light Up on an open-top double decker bus.
It is a sit-down tour, so all you have to do is simply sit down on the bus and enjoy all the festive sights.
The tour starts at 6.45pm and lasts for 1 hour. The bus drives you through Singapore Flyer, Esplanade, Marina Bay, Marina Bay Sands, Gardens by the Bay, Bugis, City Hall, Chinatown, Clarke Quay and Civic District.
This Chinese New Year Light Up Tour is only available for a limited time, which is during Chinese New Year period.
How Much is FunVee Chinese New Year Light Up Tour?
The tickets for FunVee Chinese New Year Light Up Tour costs S$29 (Adult) and S$19 (Child).
However, you can get a 20% discount when you make your booking here and use promo code EVA20 (case sensitive).
How to Go to the Starting Point of FunVee Bus?
All FunVee buses start at City Tourist Hub, which is located at Marina Square Shopping Mall, #01-207 (Level 1, Unit 207), next to 7-Eleven.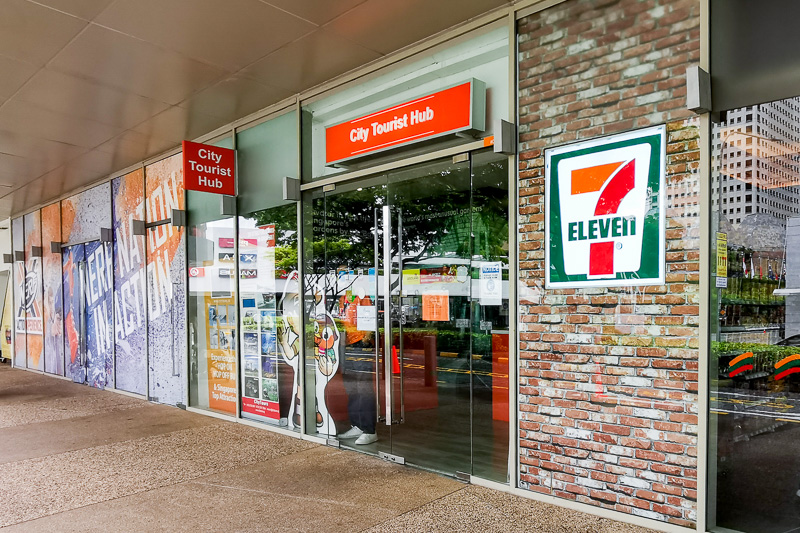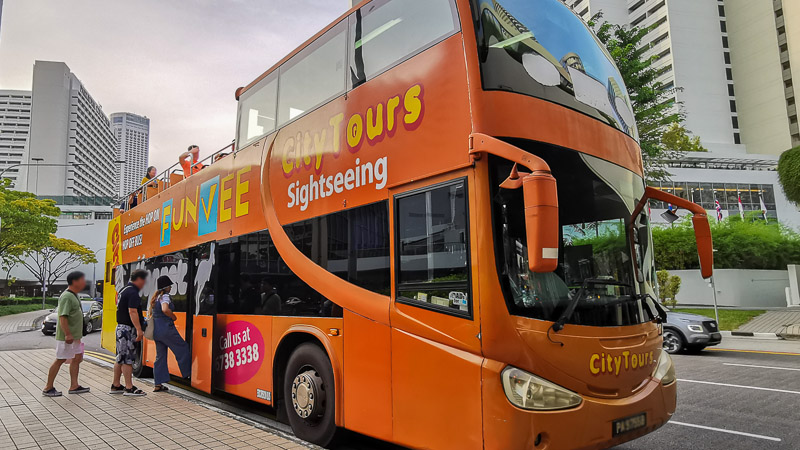 What to Expect on FunVee Chinese New Year Light Up Tour
The FunVee Christmas Light Up Tour starts at around sunset, so you'll get to see Singapore's iconic landmarks during the golden hour, and Chinatown in the early evening when the lanterns lights up.
The first landmarks that we encountered on this tour were Singapore Flyer and Marina Bay Sands.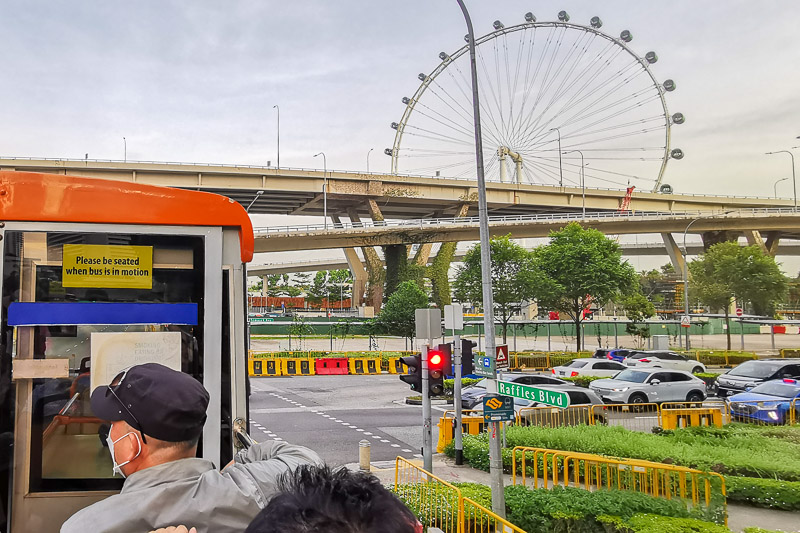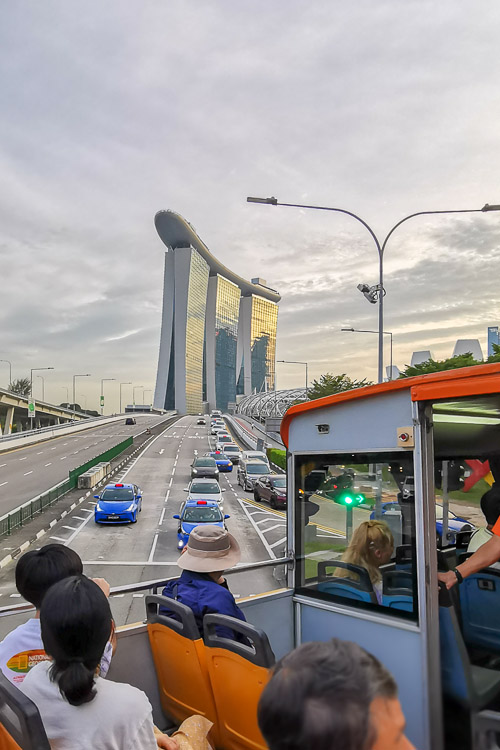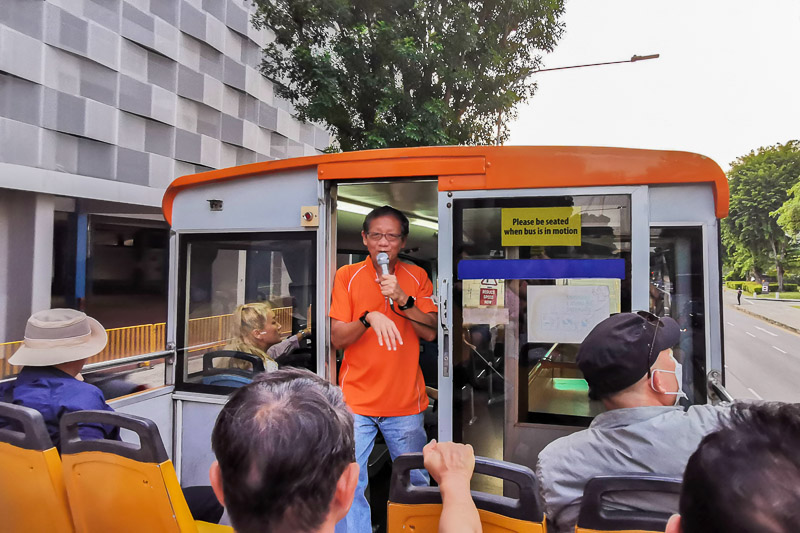 Then, the bus passes by Makansutra and Esplanade, before turning to Esplanade Bridge.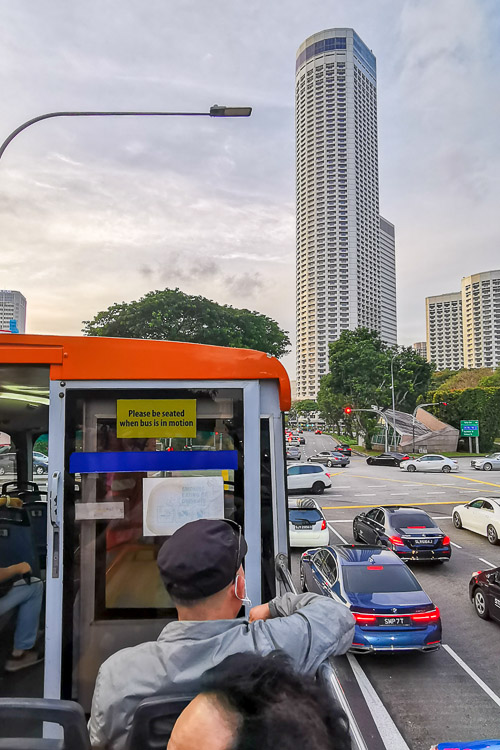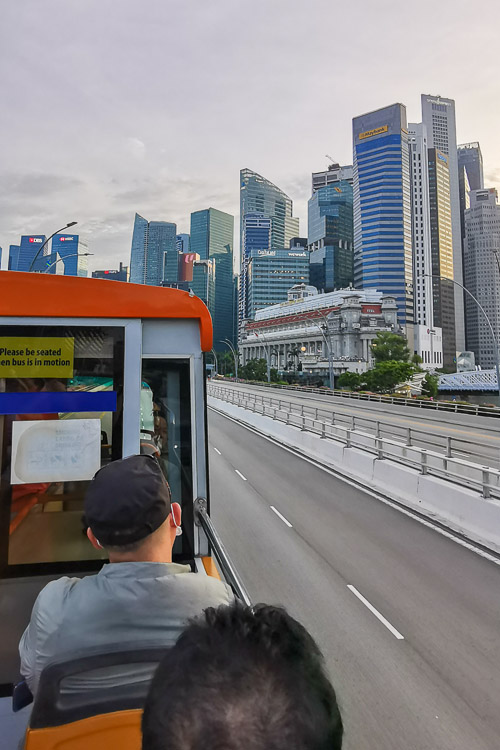 At Esplanade Bridge, we got to see the colonial-style former post office building which is now Fullerton Hotel.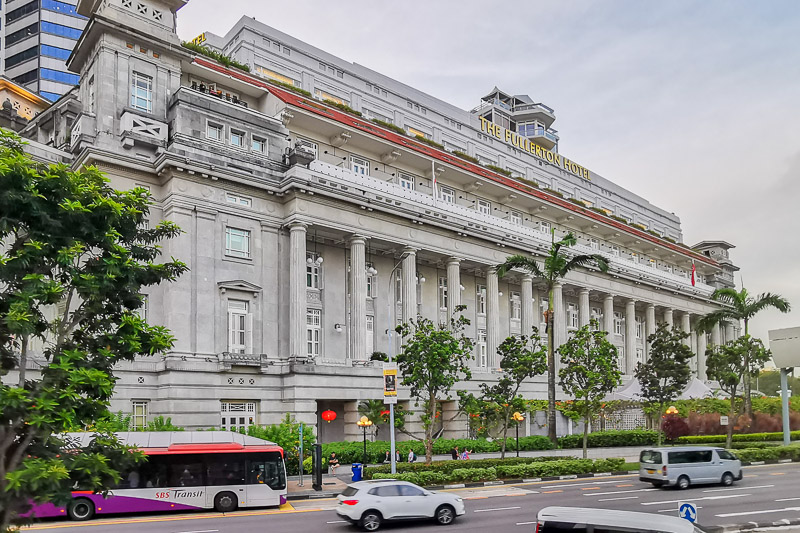 Also from Esplanade Bridge, we got to see Merlion and Marina Bay area. The Fullerton Bay Hotel next to Merlion has already been decorated with red lanterns.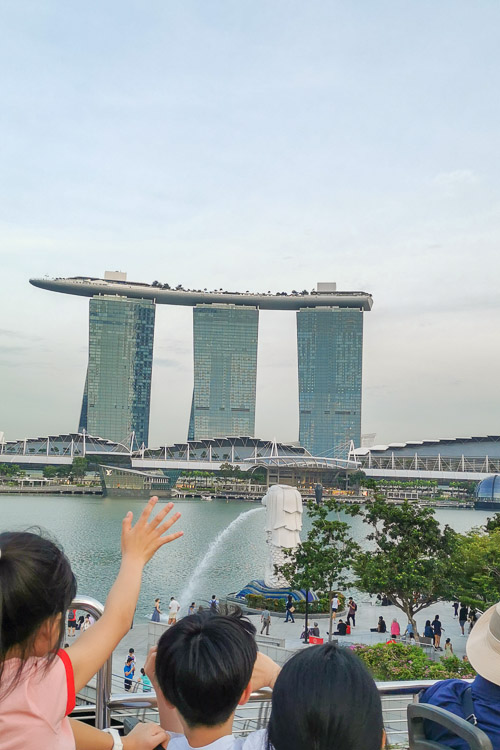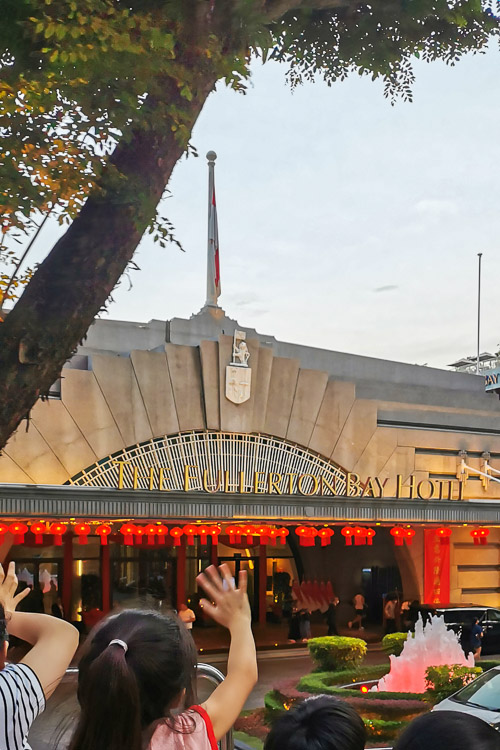 The bus then brought us past Marina Bay Sands Hotel. This stunning building never fails to amaze me, no matter which angle I look at it from.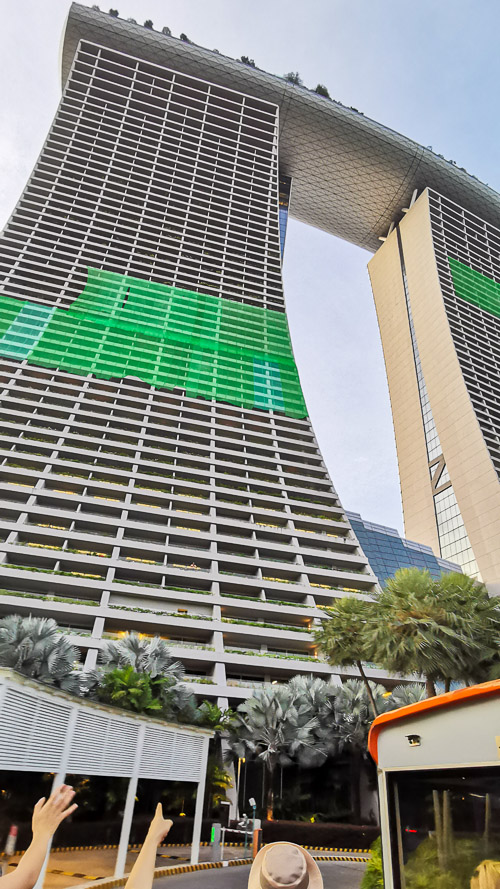 The bus then went up on Benjamin Sheares Bridge and we got to witness beautiful sunset hues.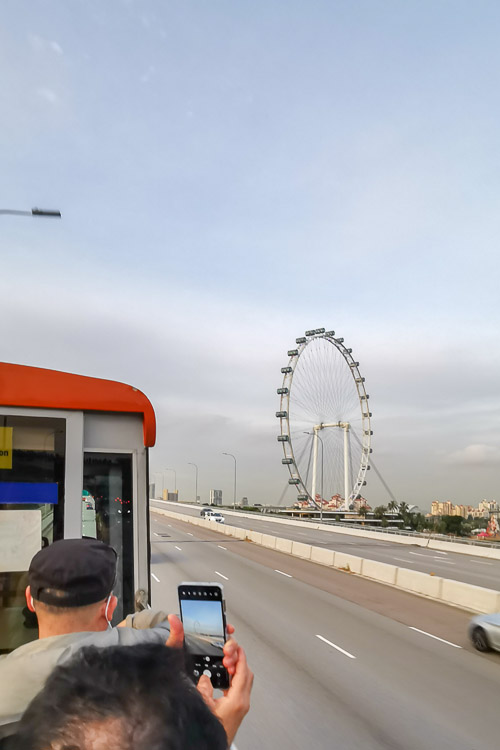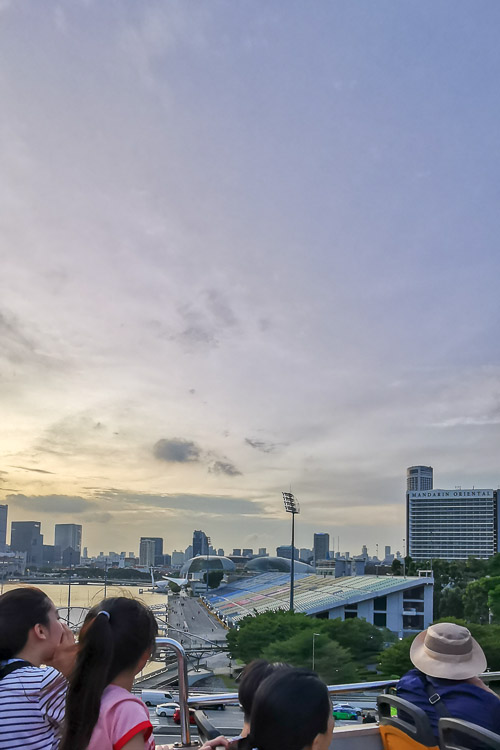 We also went through Bugis area, passing by Bugis Junction, National Library and Bras Basah.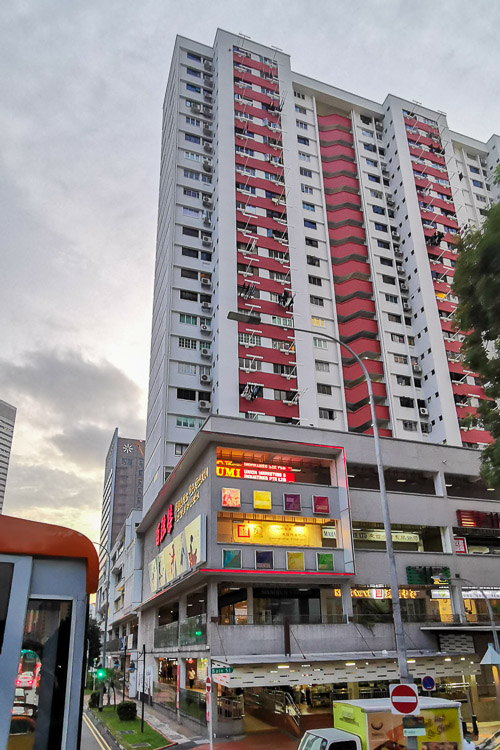 Next, we went past City Hall. Capitol Building was decorated with red and yellow fairy lights.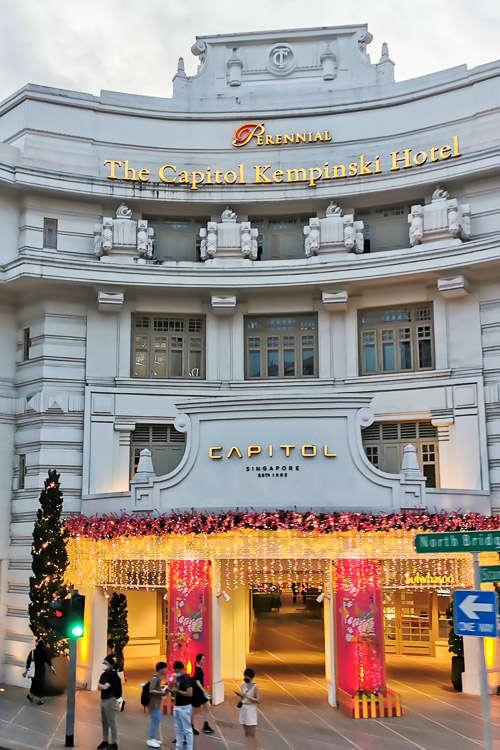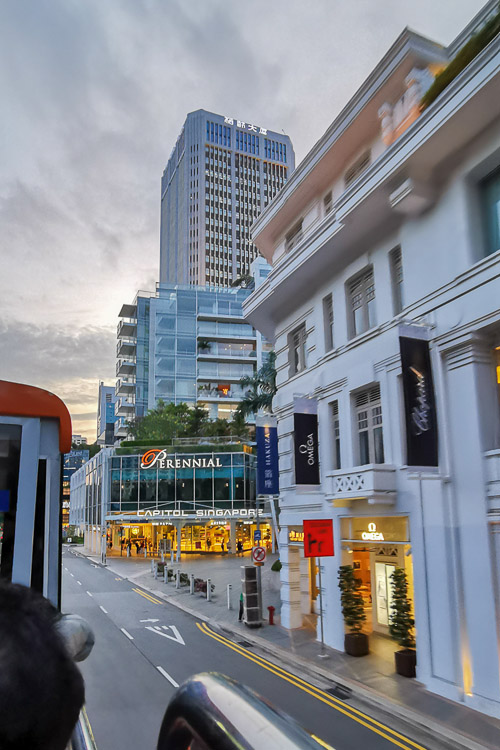 Just as the sky started to turn dark, we arrived at Chinatown. Lanterns have already lit up.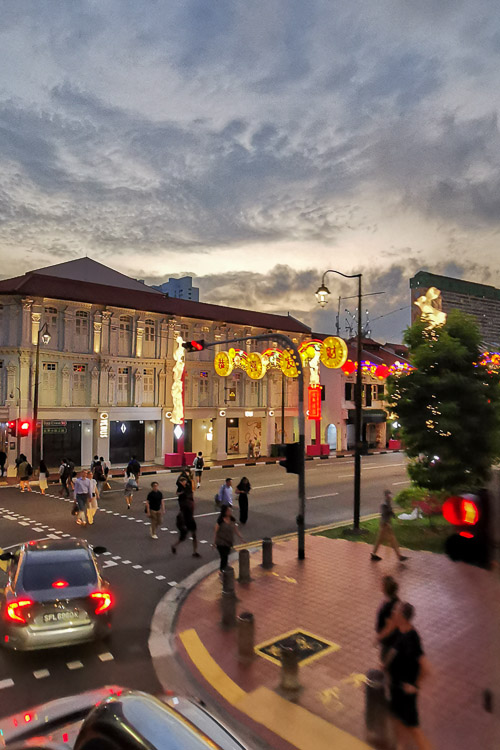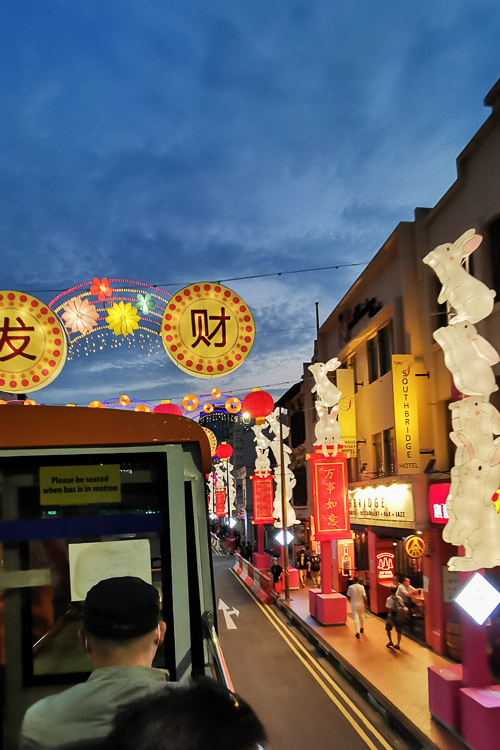 It was a weekday, so the traffic wasn't that busy. Well, I don't mind getting stuck in traffic at Chinatown, though. Because that means, I get to enjoy the light up longer =)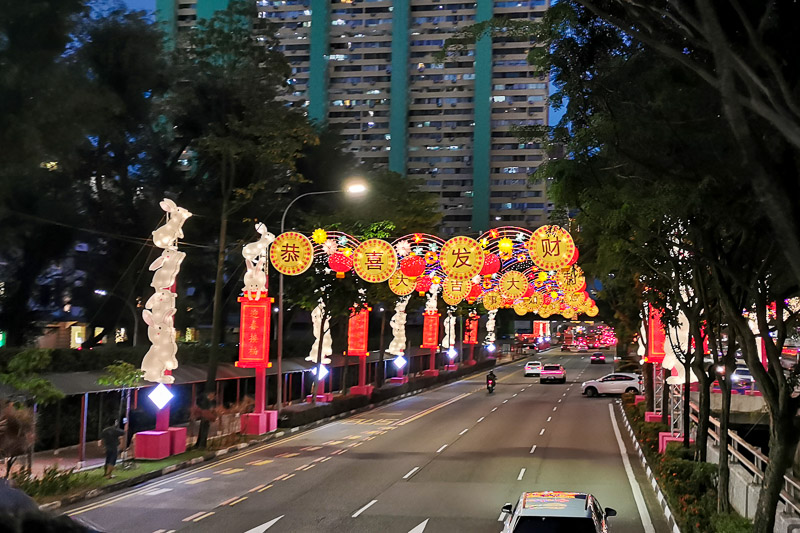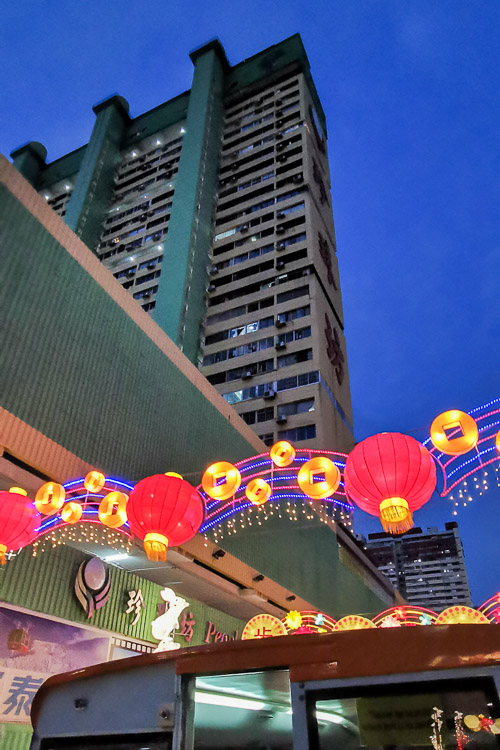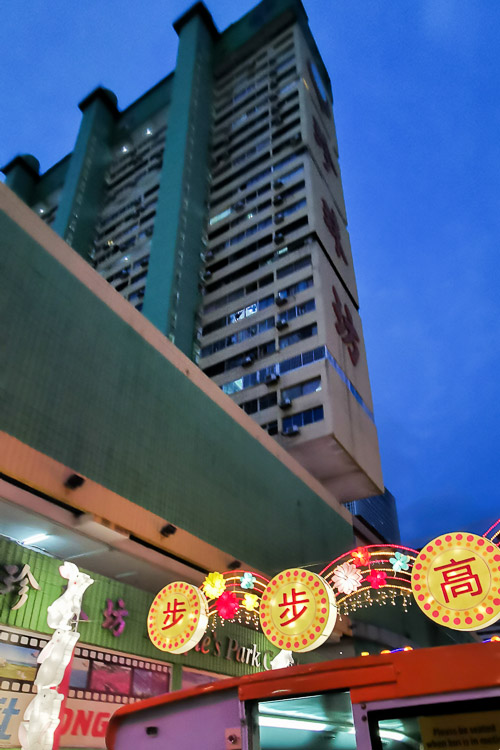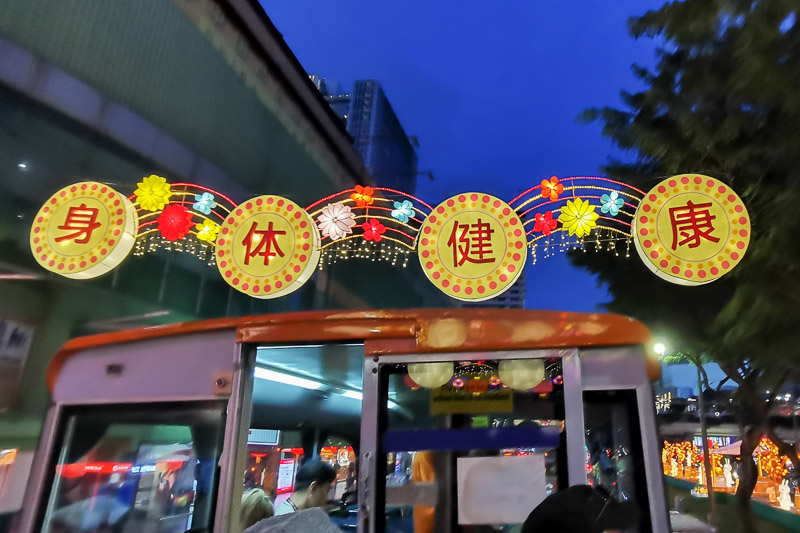 There were many rabbit lanterns at the center divider of the road.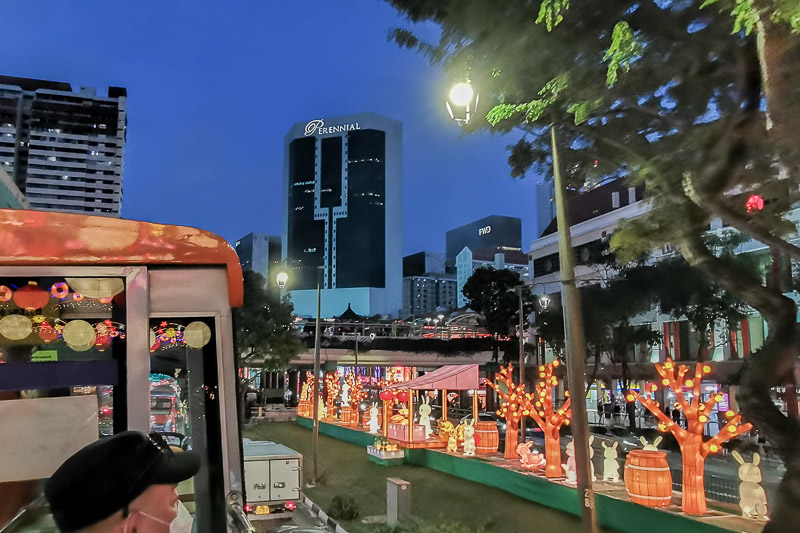 There's also a long dragon lantern being carried by little rabbit lanterns.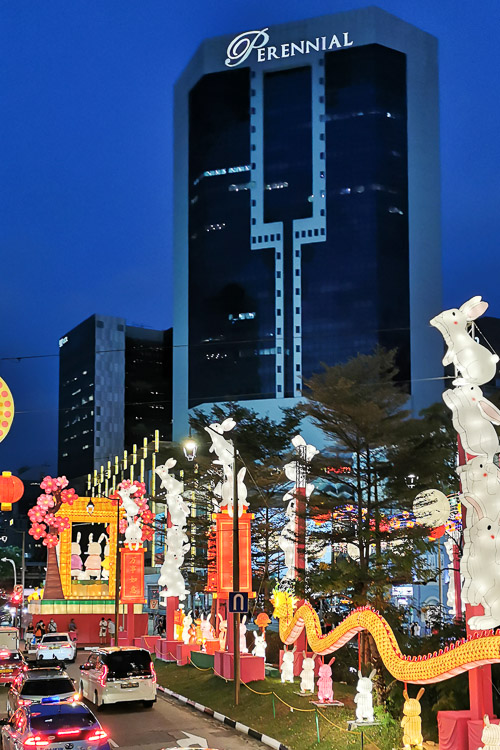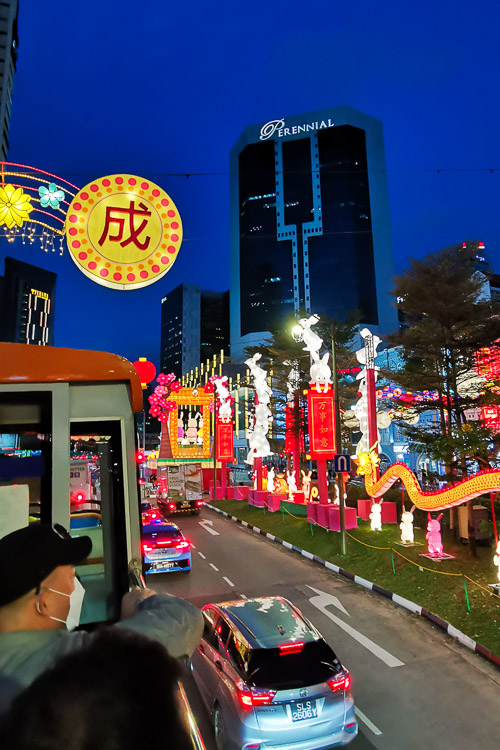 The bus moved quite fast, so it wasn't easy to get proper photos of the lantern. It's easier to take videos instead.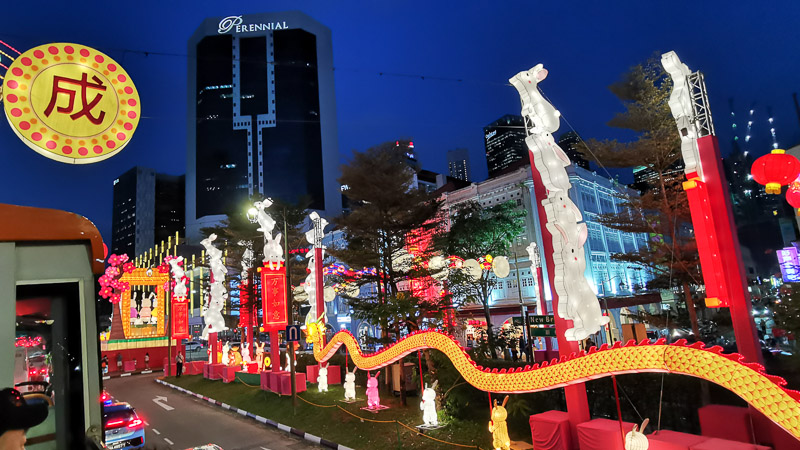 Next, the bus drove through Civic District. During my tour, Night of Light exhibition was happening, hence we got these bonus views.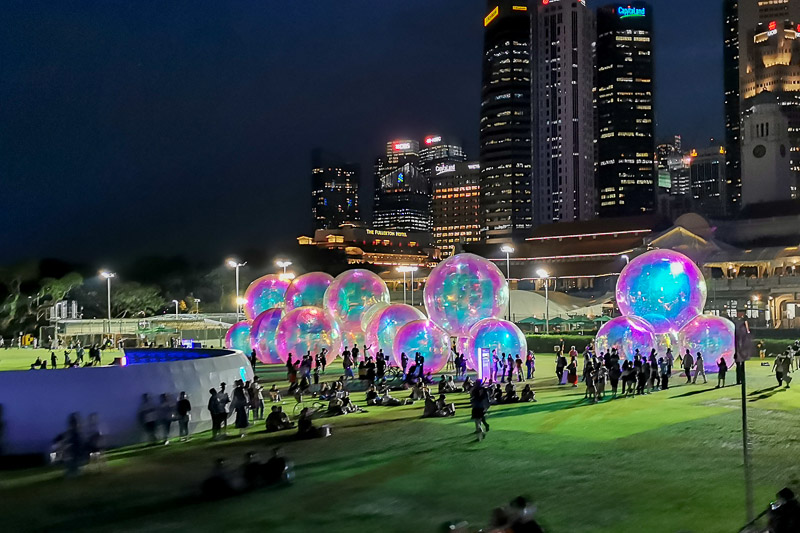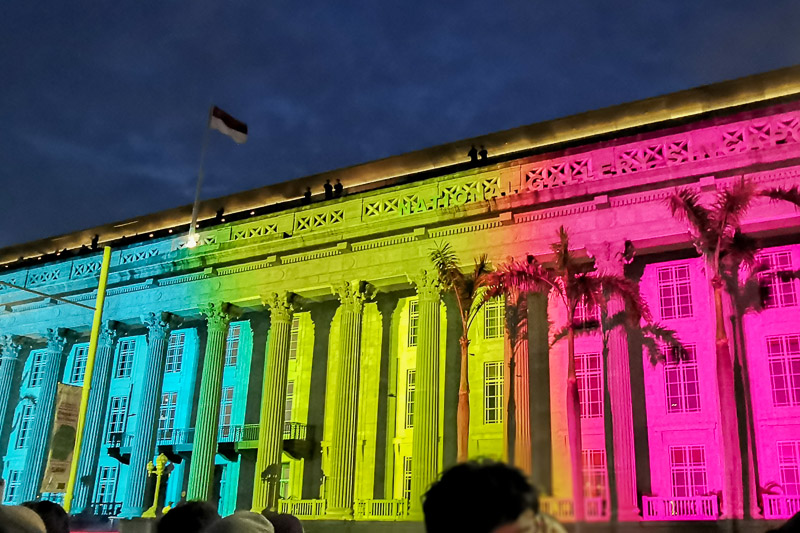 Not long after that, we're back to Marina Square! Time always passes quickly when you are having fun!
Conclusion
FunVee Chinese New Year Light Up Tour is a great way to see CNY light up without having to squeeze with the crowd at Chinatown. Furthermore, you get to see not only Chinatown, but also many other interesting landmarks in Singapore.
Disclosure: This post is a collaboration with City Tours.
If you like my work, you can buy me a coffee! Your support will help me to keep going!