River Hongbao is an annual festival that is held during the Chinese New Year in Singapore. Started in 1987, River Hongbao has become a tradition that locals look forward to every year.
This year's River Hongbao features giant glowing lanterns scattered all around Gardens by the Bay, carnival rides and games, as well as performances by getai singers and local artistes.
Unlike last year where getting a ticket was quite a struggle, this year's event requires no ticket. Everyone can visit the event during the event's opening hours. There is no need to book any slot.
River Hongbao 2023 features more than 18 enchanting lanterns sets scattered all around Gardens by the Bay, nightly stage performance, street food, amusement rides, and carnival games.
On CNY Eve, there will not be fireworks, but there will be laser show at midnight at Supertree.
When and Where is River Hongbao 2023?
Date: 20 January 2023 to 28 January 2023
Time: Varies, refer to table below
Location: Gardens by the Bay outdoor garden, refer to "Map" section
Ticket: Free
Booking: Not required
Date
Visiting hours
20 January 2023 (Friday)
6.30pm – 10.30pm
21 January 2023 (Saturday)
6.30pm – 12.15am
22 January 2023 (Sunday) to
28 January 2023 (Saturday)
2.30pm – 10.30pm
Map of River Hongbao 2023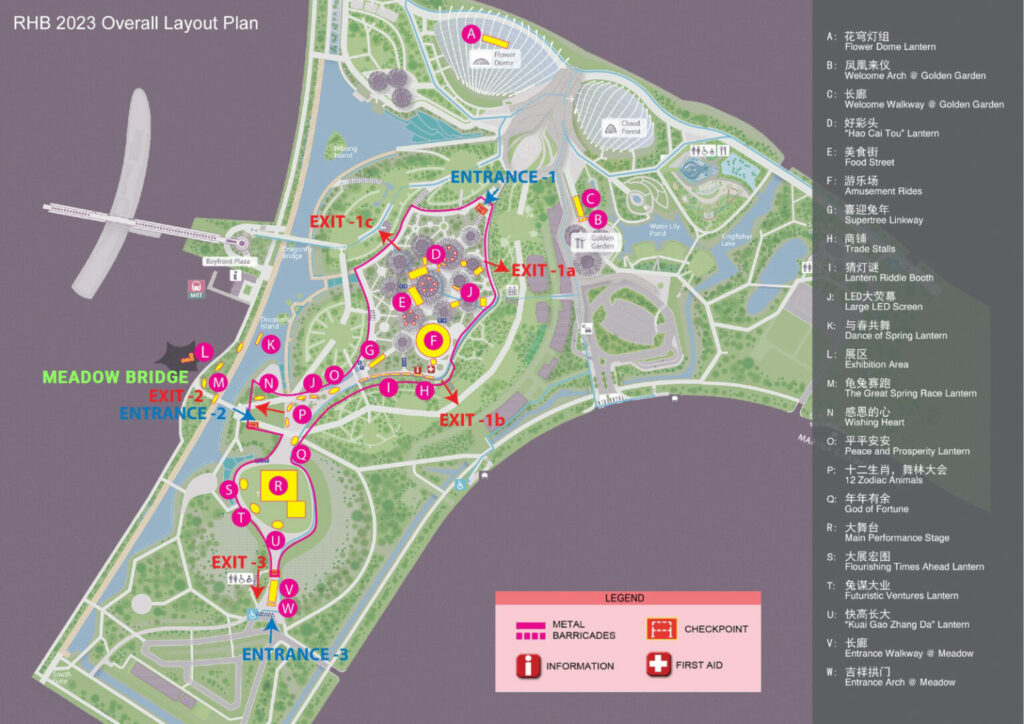 How to go to River Hongbao 2023
There are 3 entrances at River Hongbao 2023 event:
During the admission, bag check will be conducted.
Entrance 1 at Floral clock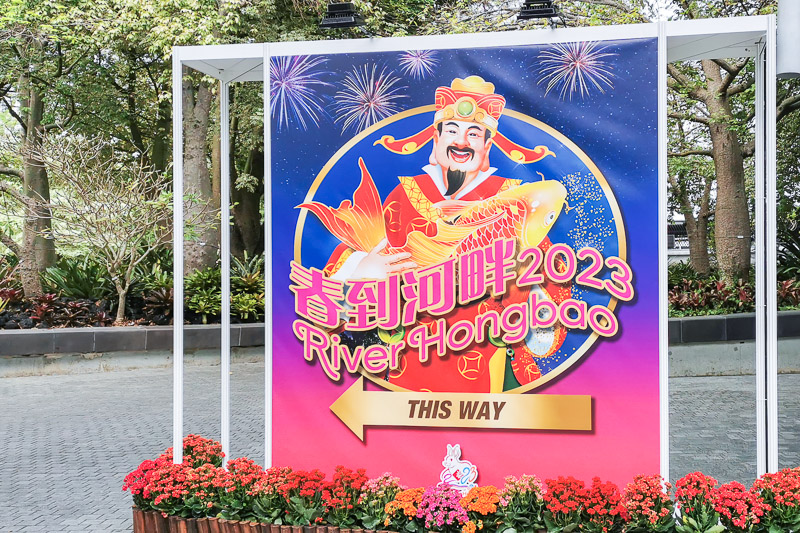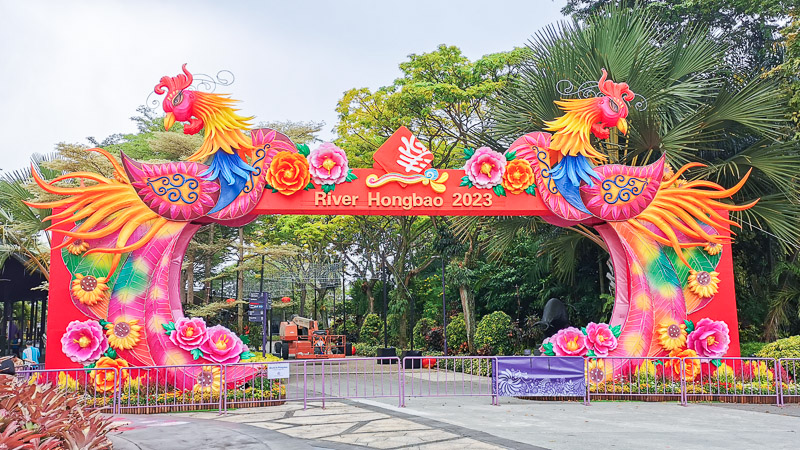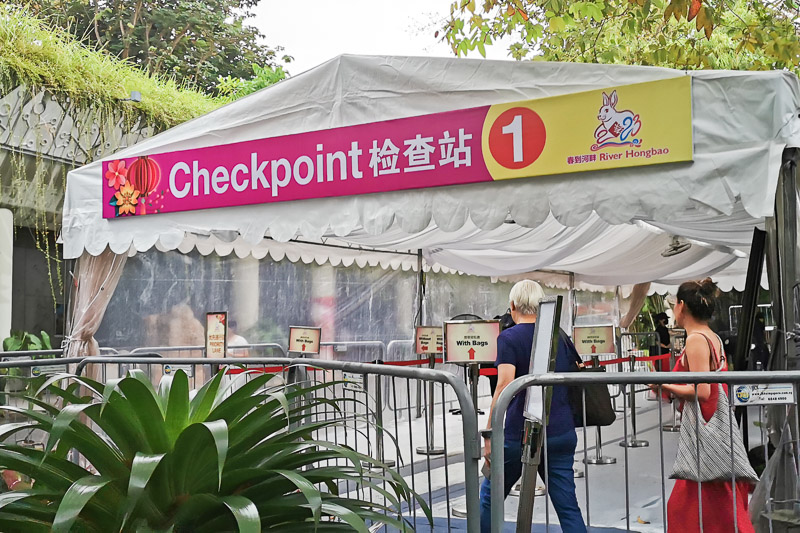 Entrance 2 at Floating Baby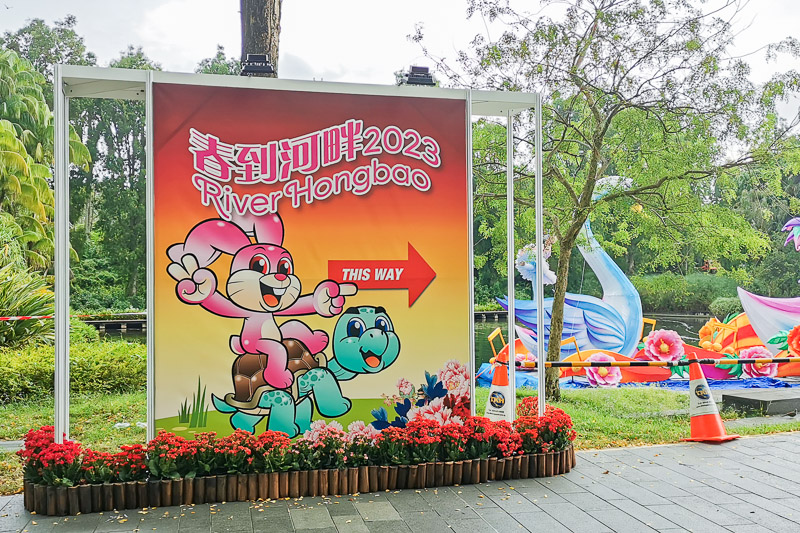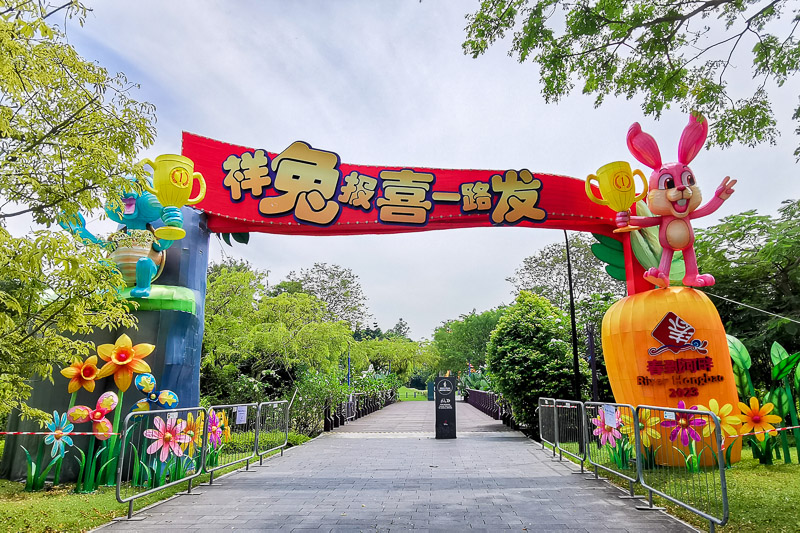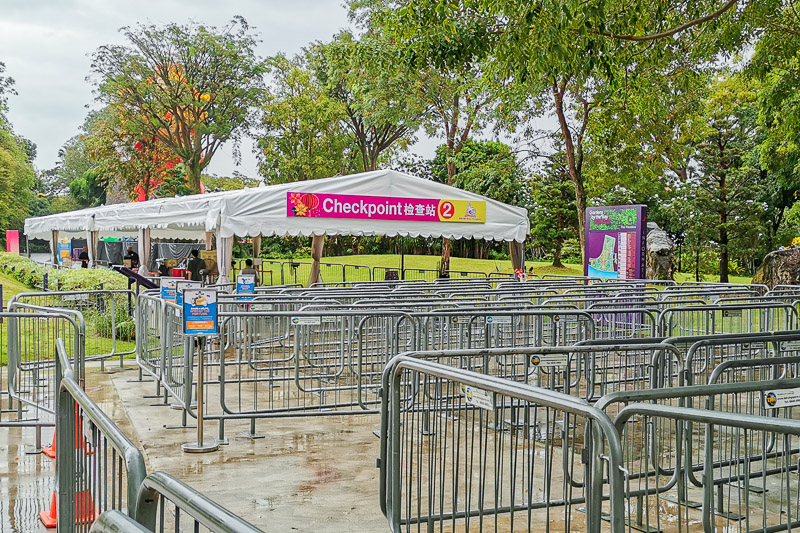 Entrance 3 at The Meadow near Garden Pod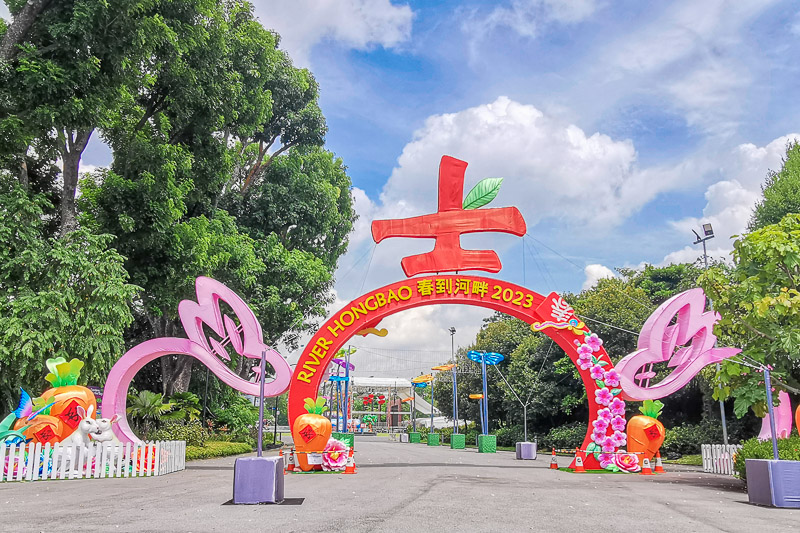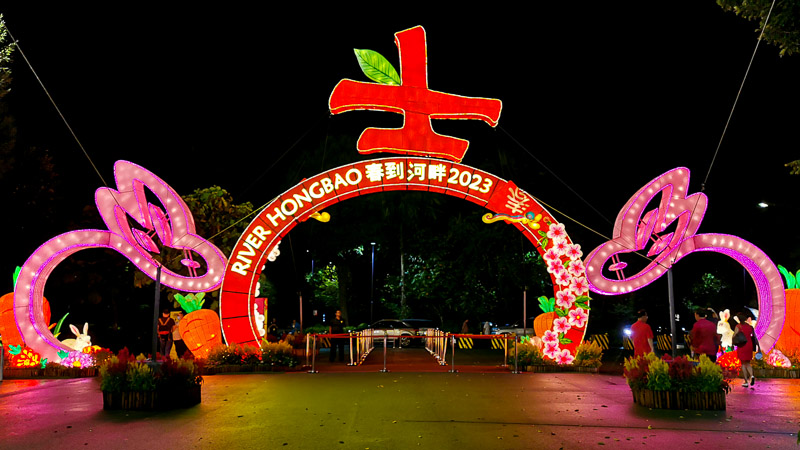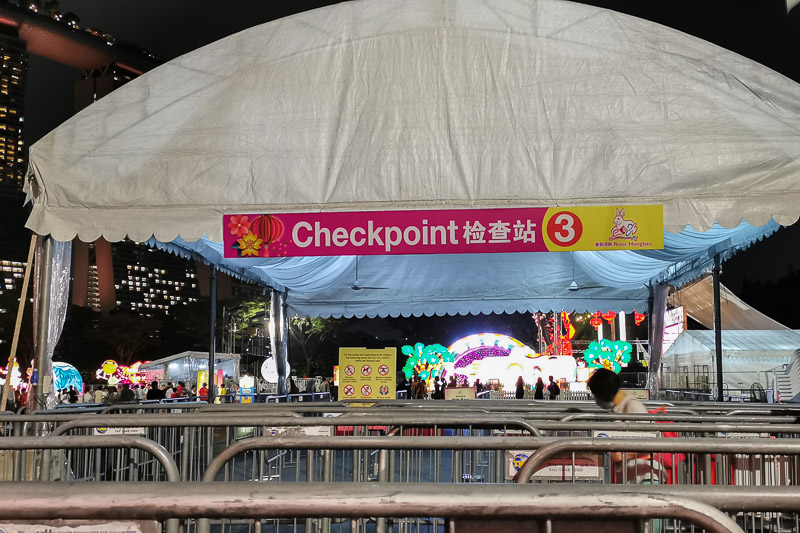 By MRT
Take MRT to Gardens by the Bay Station (Thomson East Coast Line) then walk about 15 mins to Entrance 1 at Floral Clock (near Flower Dome/Shake Shack)
Take MRT to Bayfront Station (Circle Line/Downtown Line) then walk about 15 mins to Entrance 2 at Floating Baby (near Floral Fantasy).
By Car/Taxi
Gate 1 (Floral Clock):
Nearest Drop-off: Gardens by the Bay Gift Shop
Nearest Carpark: Main Entrance Basement Carpark
Gate 2 (Floating Baby):
Nearest Drop-off: Bayfront Pavilion
Nearest Carpark: Bayfront Plaza Carpark
Gate 3 (Garden Pod):
Nearest Drop-off: The Meadows Car Park
Nearest Carpark: The Meadows Car Park
It is not recommended to drive to River Hongbao because of the limited parking.
Tips / Things to Note Before Visiting
Be prepared for hot & wet weather. River Hongbao is an outdoor event with limited shelter. Do bring umbrellas or raincoats to be protected from the hot sun and rain.
Food stalls will only be open from 8.30pm on 20 Jan 2023, the Opening Night. Hence, if you usually eat early, like before 8.30pm, go have an early dinner before coming to River Hongbao on the 1st day.
Lanterns
There are various lanterns scattered all over the garden. Here are this year's lanterns.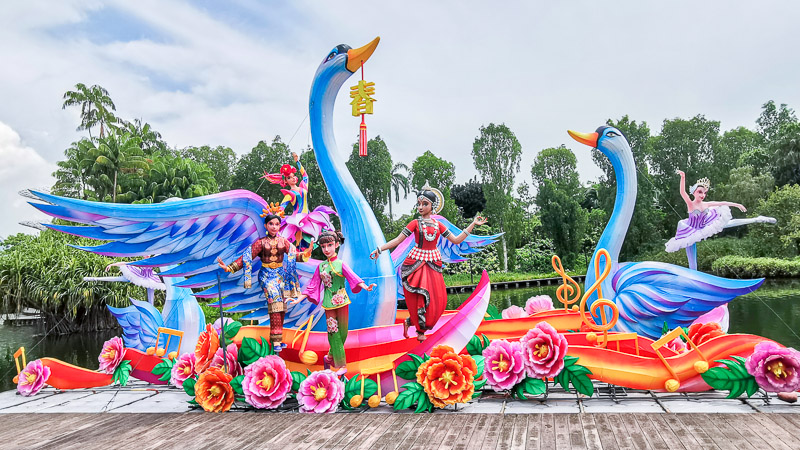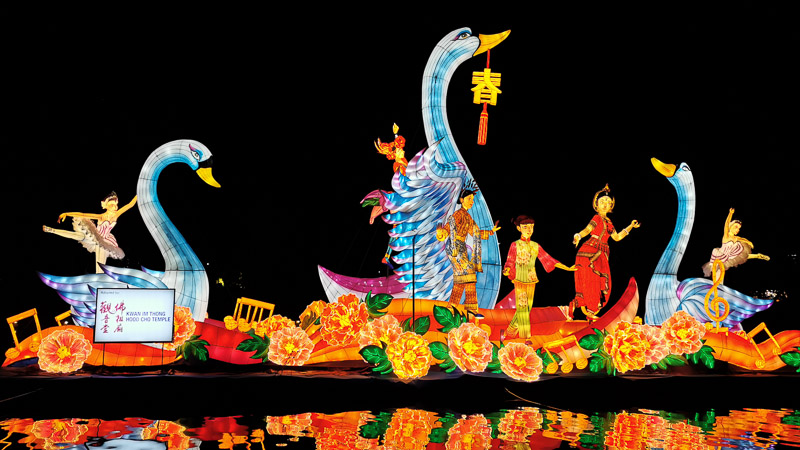 Unlike previous year where God of Fortune Lantern was located at Supertree, this year, he is located at The Meadow, near Entrance 2 and Stage. It's quite hard to see his face if you're standing right below the lantern statue, because his face is blocked by the fish that he's holding.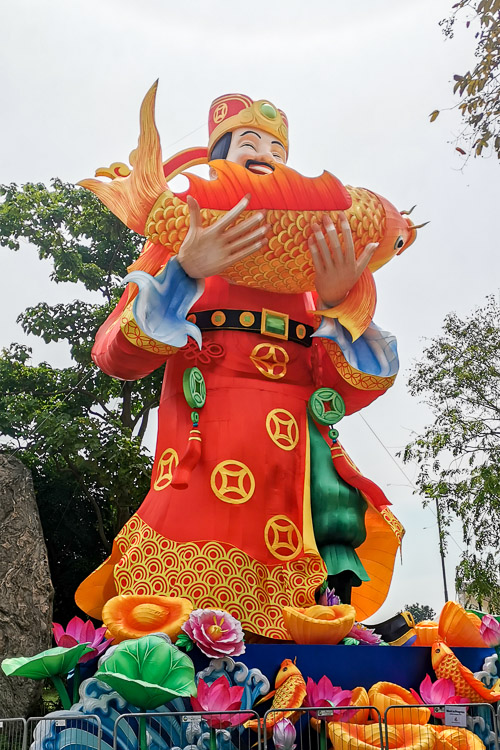 I found a spot where you can see his full face! And that is by standing near Entrance 2.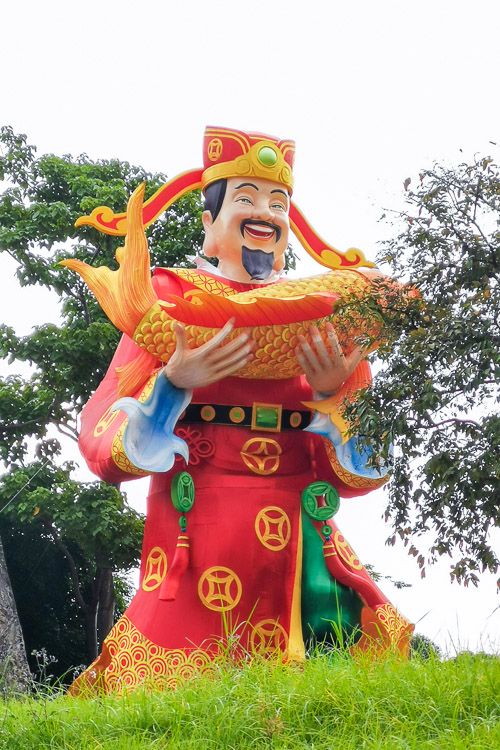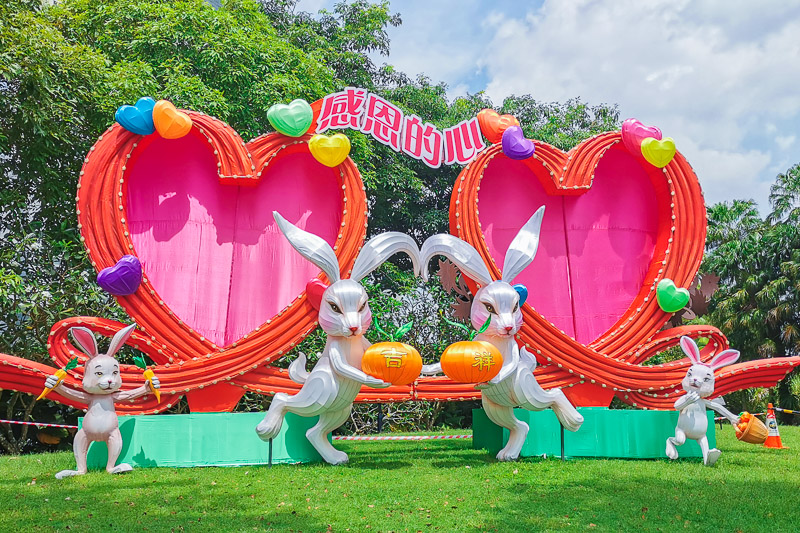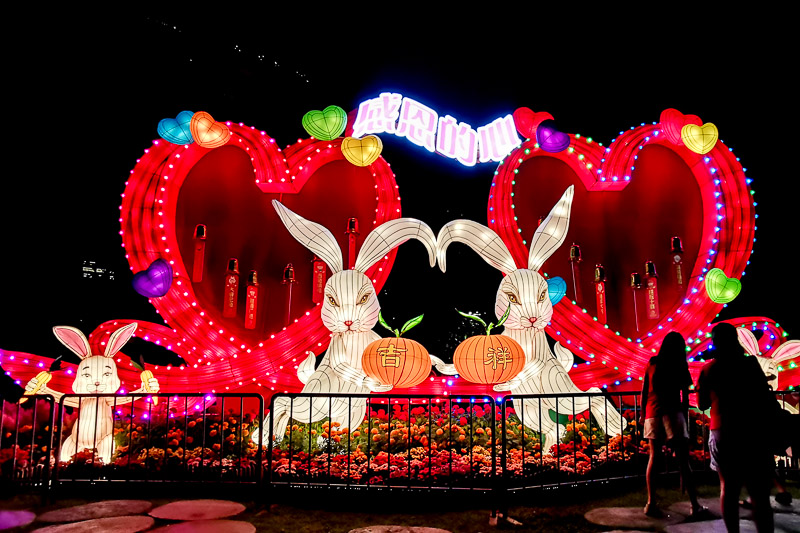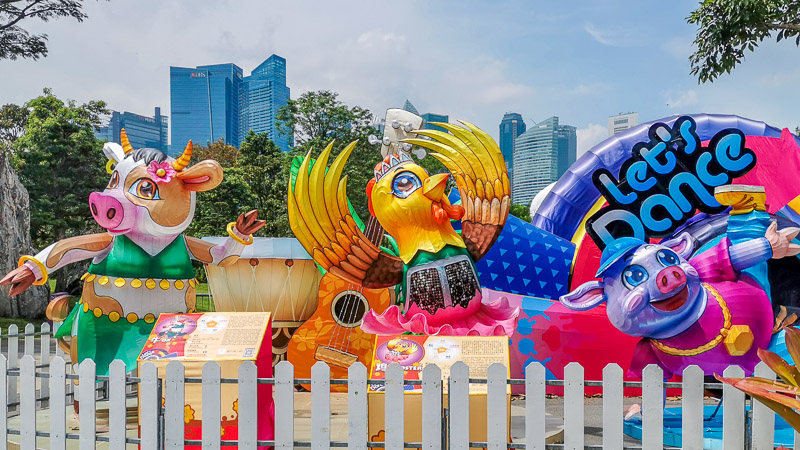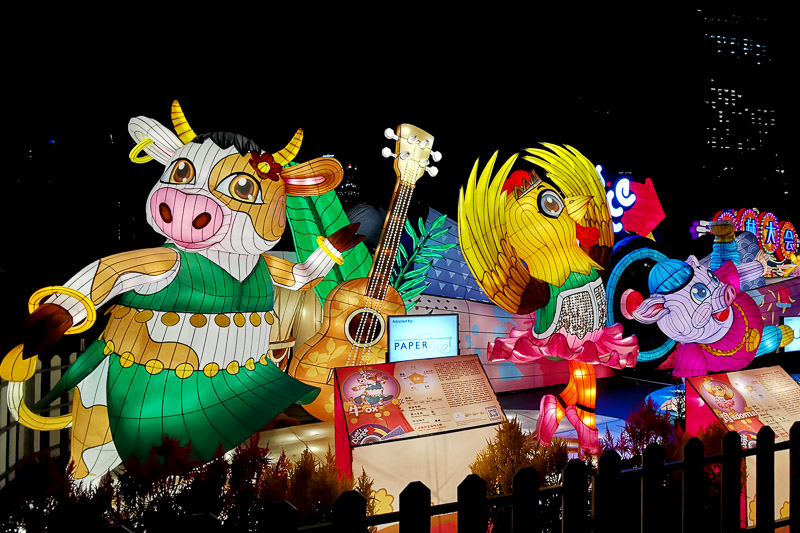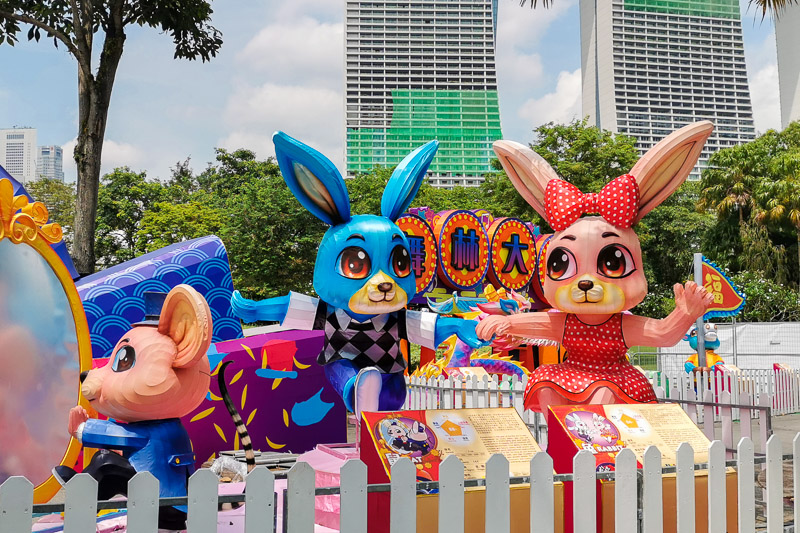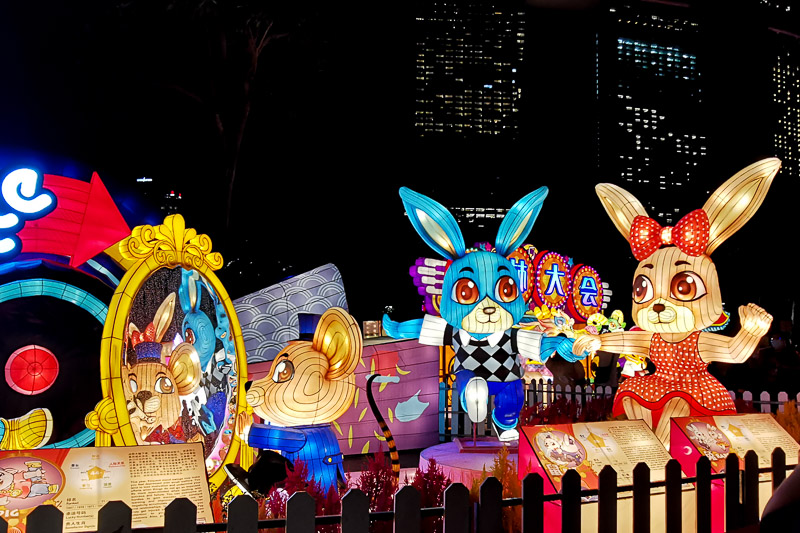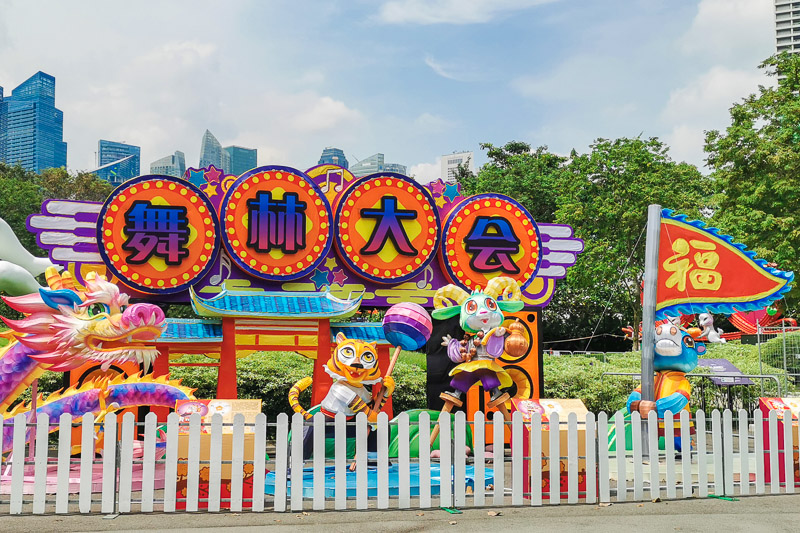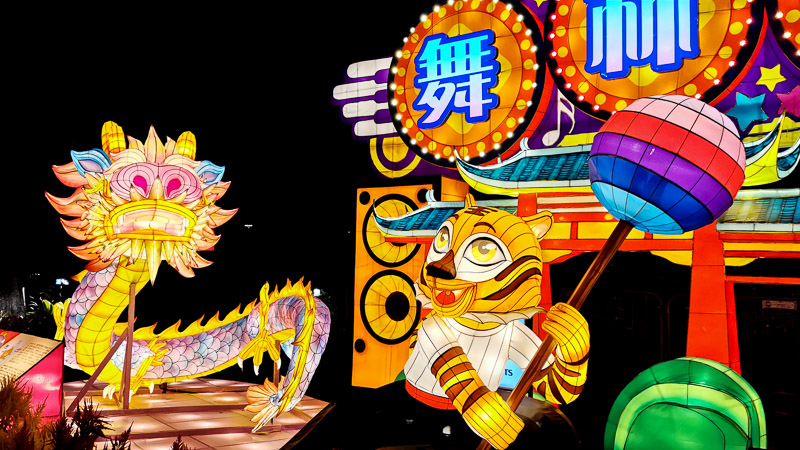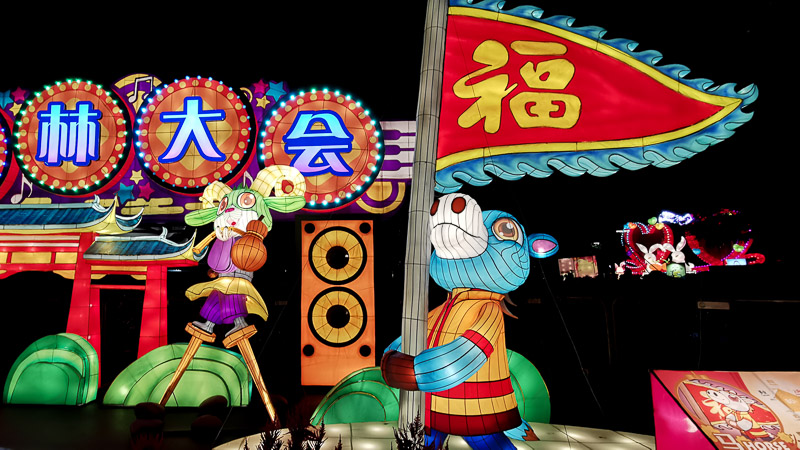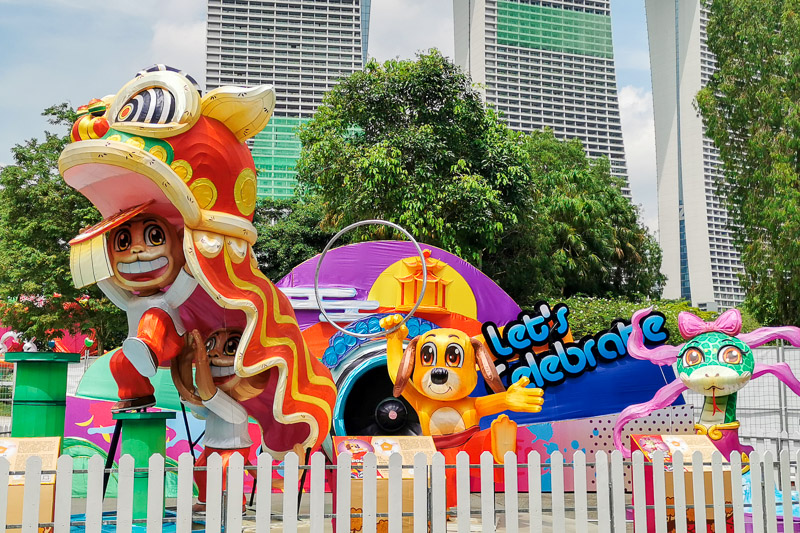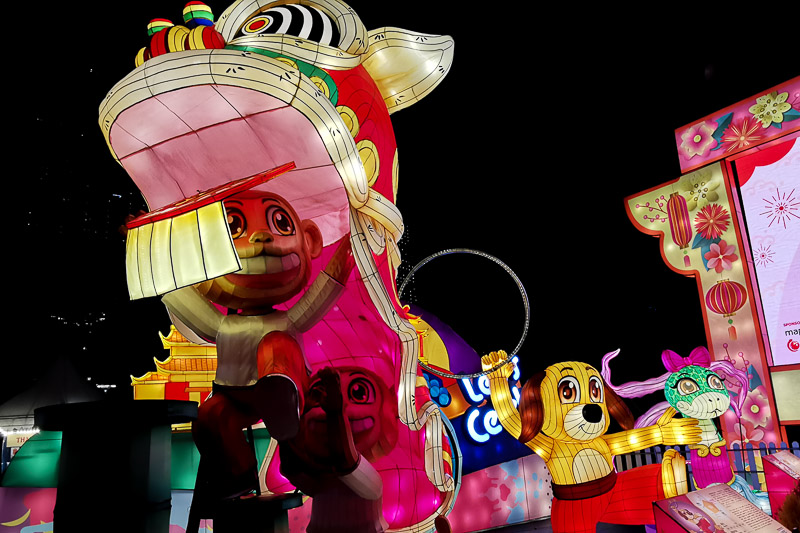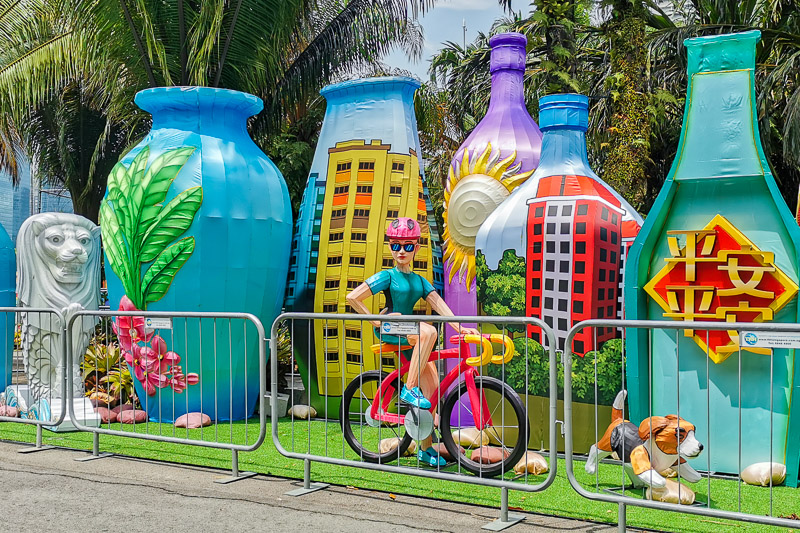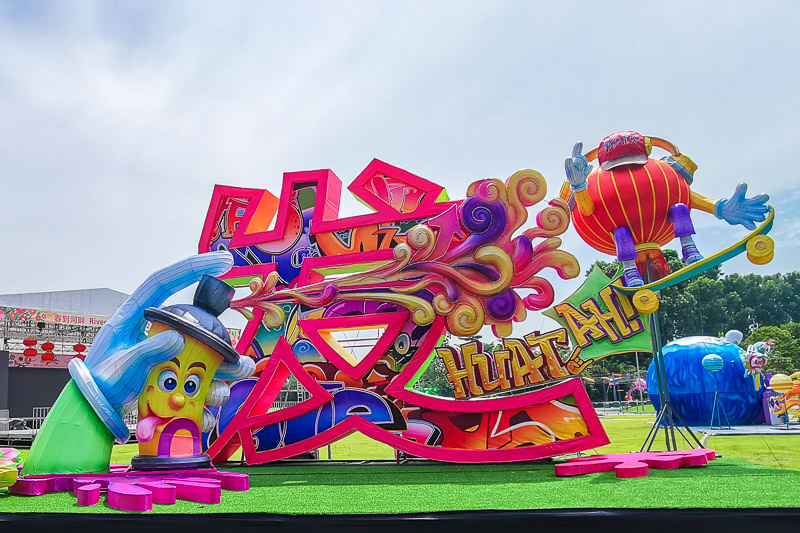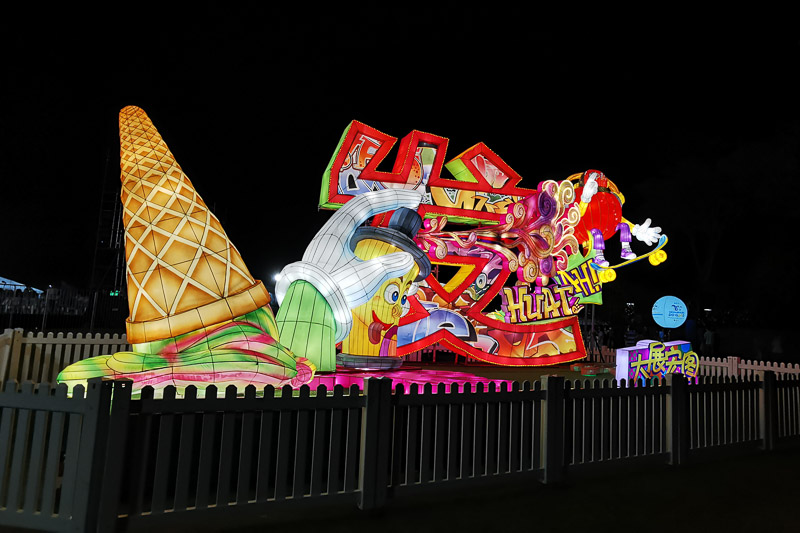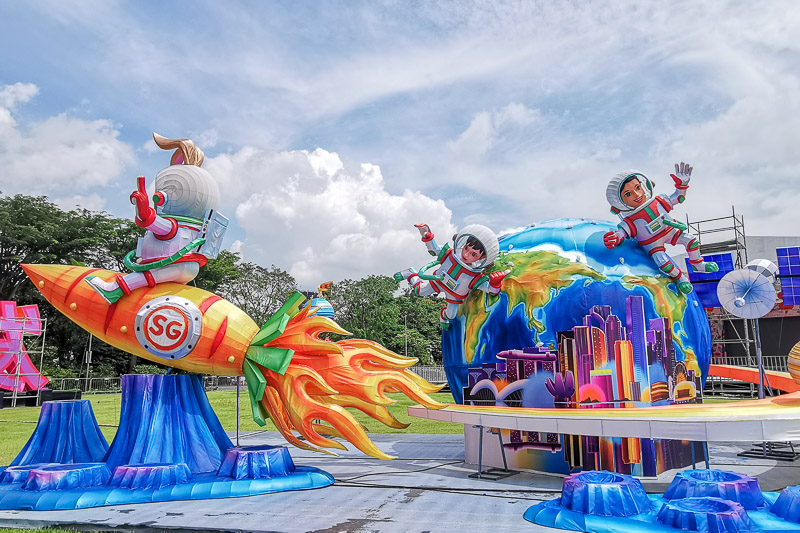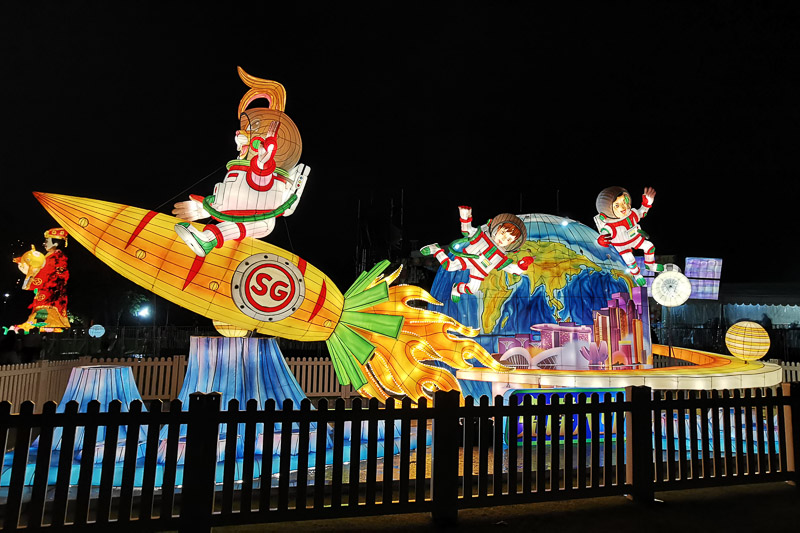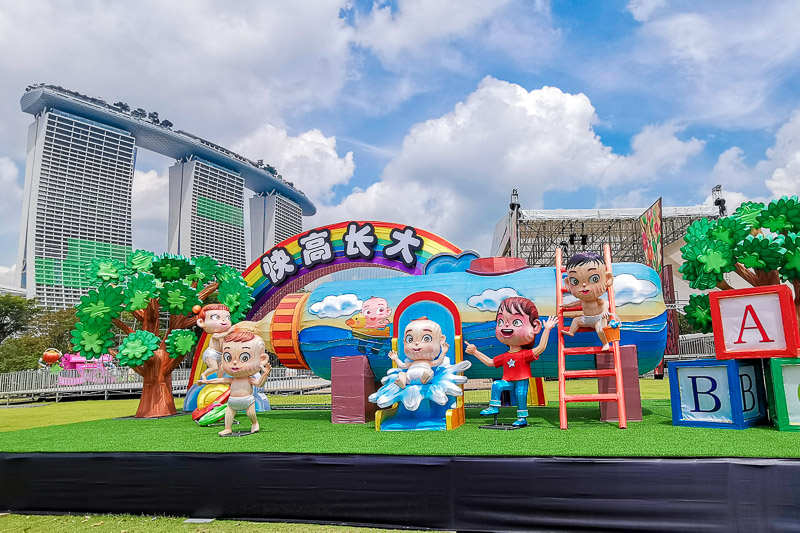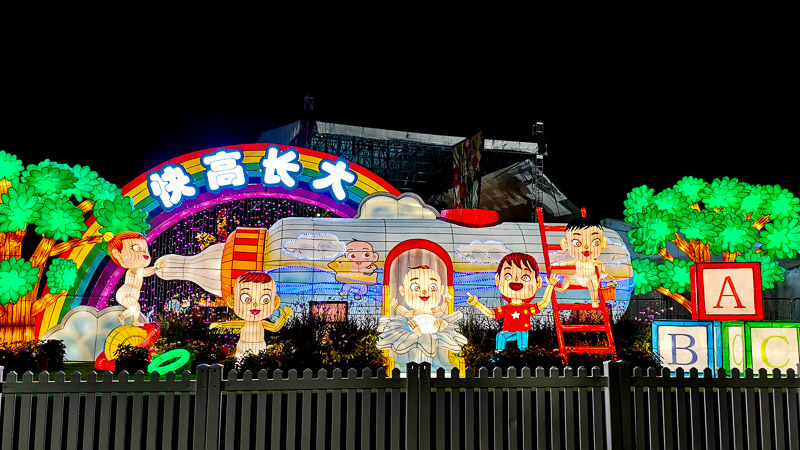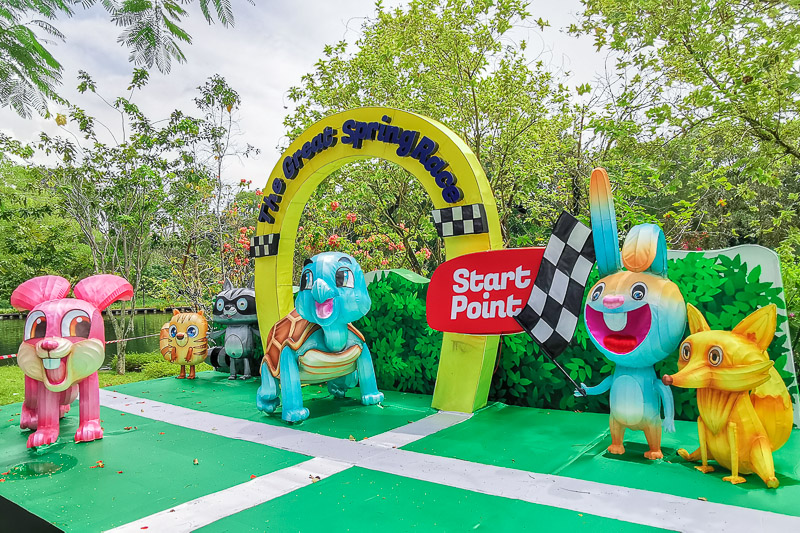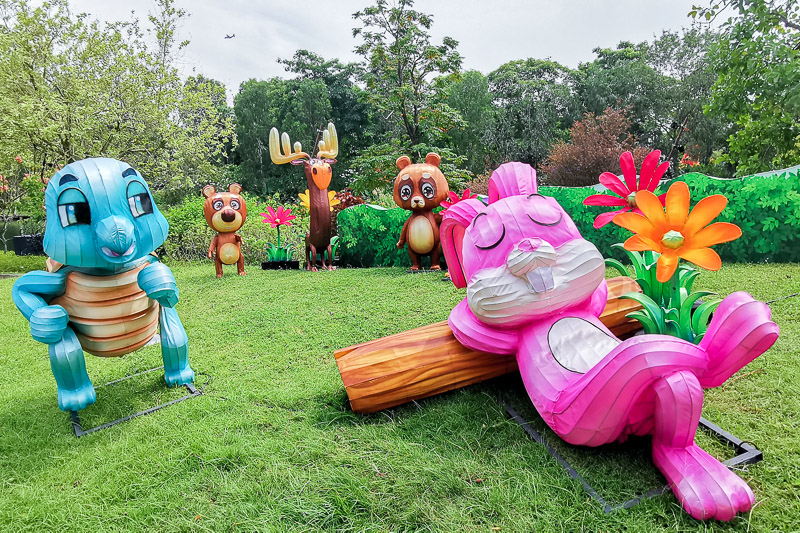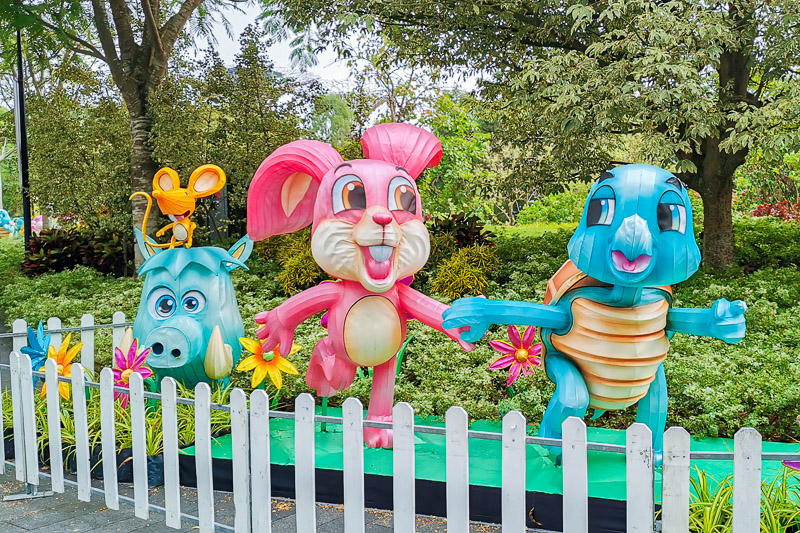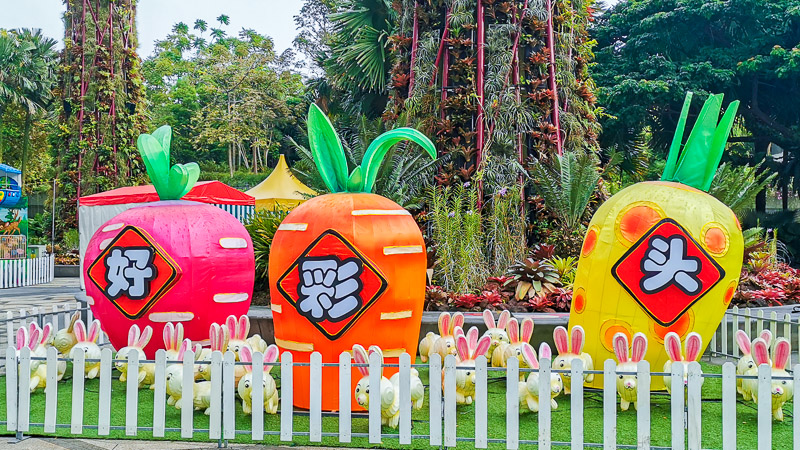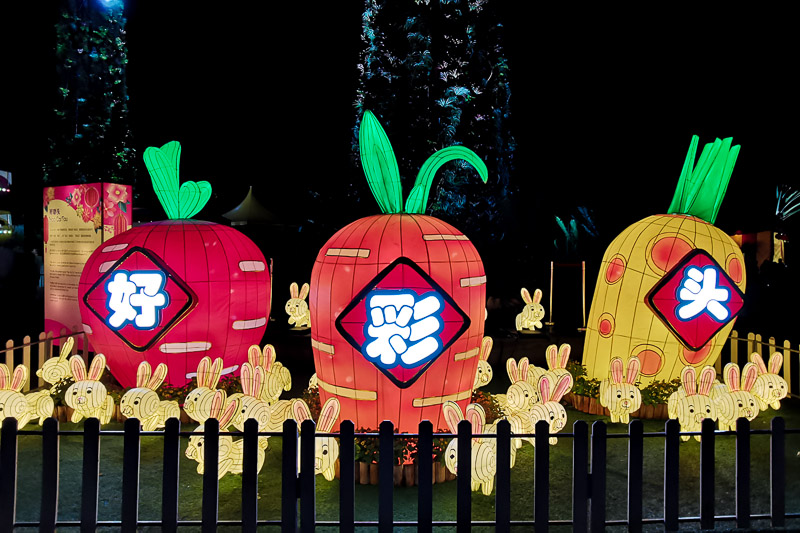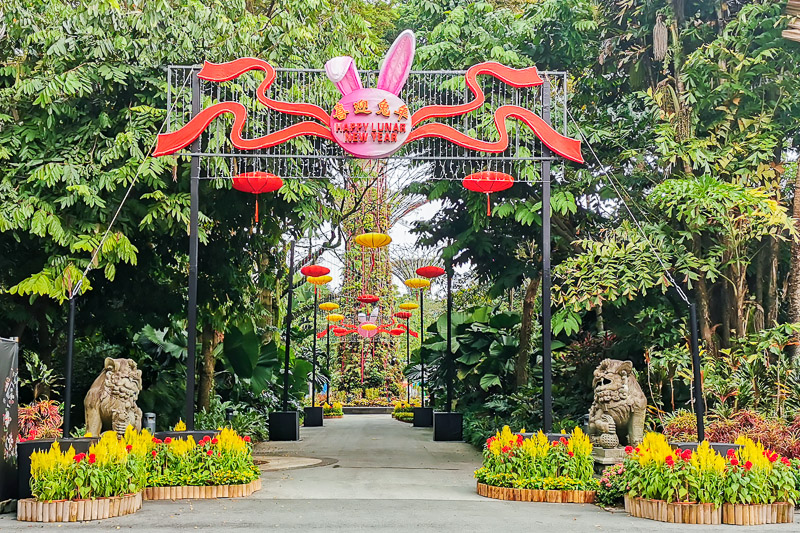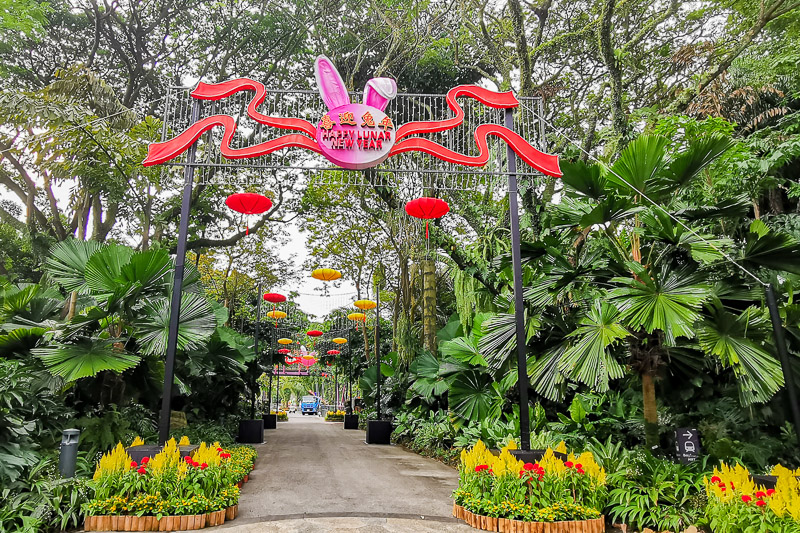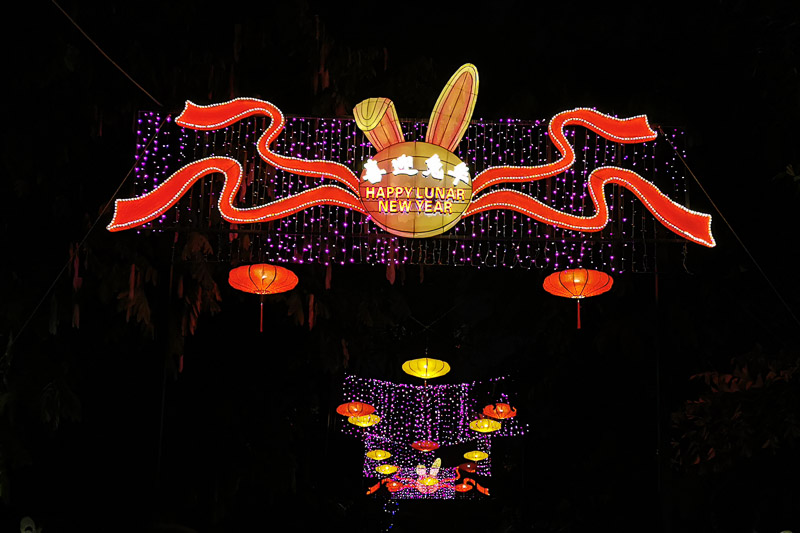 Garden Rhapsody
At 7.45pm and 8.45pm, there is a 5-minute music and light show at the Supertree Grove. Specially curated for Chinese New Year, the show is titled Spring Blossoms (春暖花开). Don't miss it during your visit!
There will also be specially curated laser show only on 21 Jan and 28 Jan!
On 21 Jan, the laser show will be at midnight.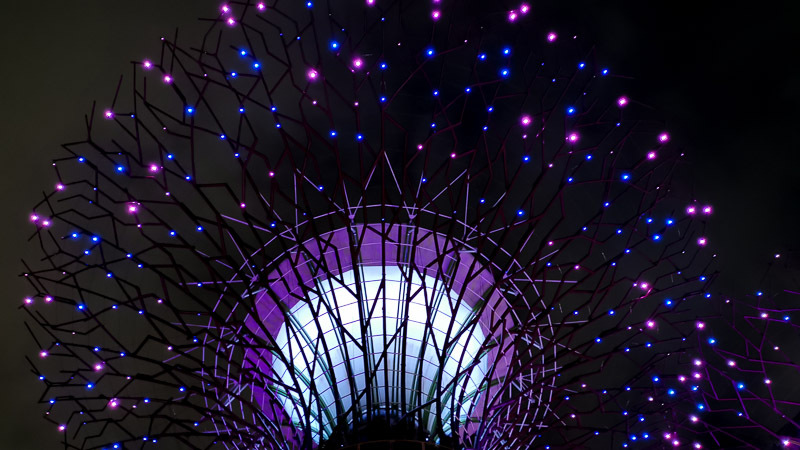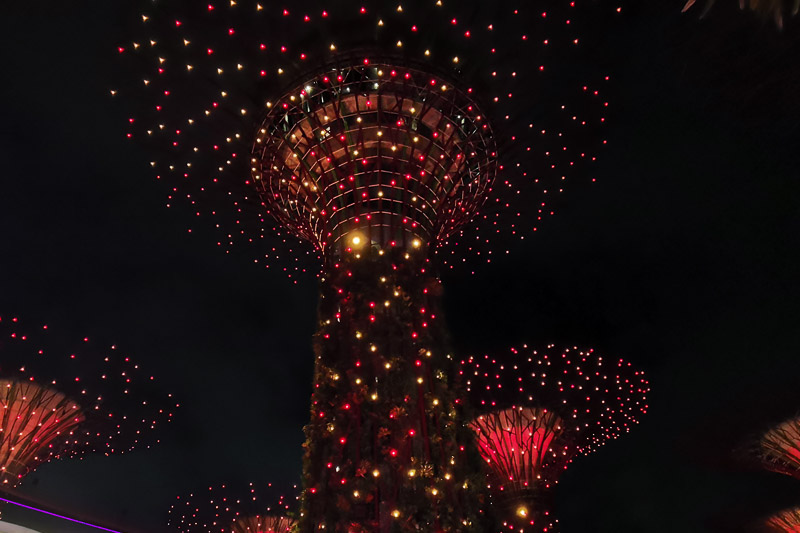 Food Street
Unlike last year's edition where there wasn't any food available at the festival ground, this year, there will be a dedicated Food Street section located at Supertree Grove. So, you don't have to worry about being hungry!
As for seating, there are plenty of tables and benches around the Supertree where you can sit and enjoy your food. During peak hour, it might be tough to find a seat, though.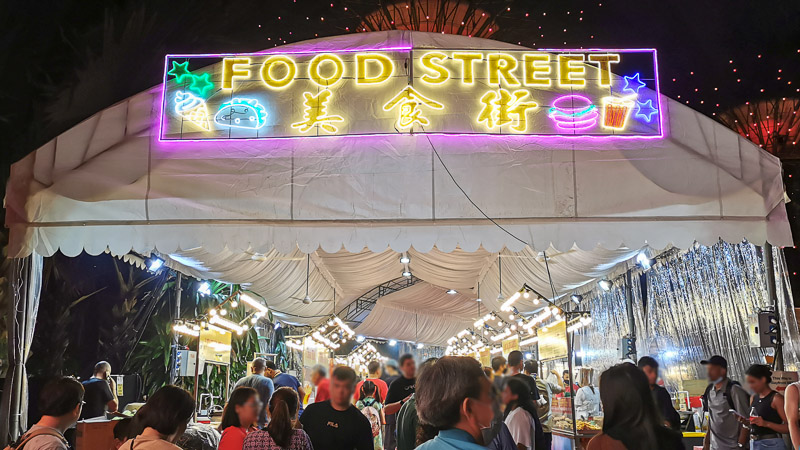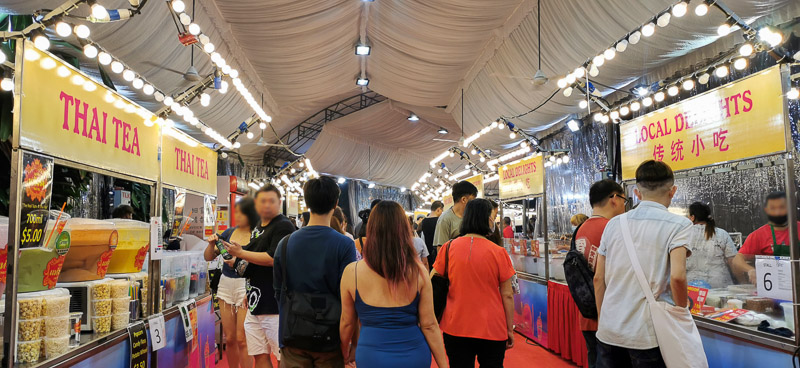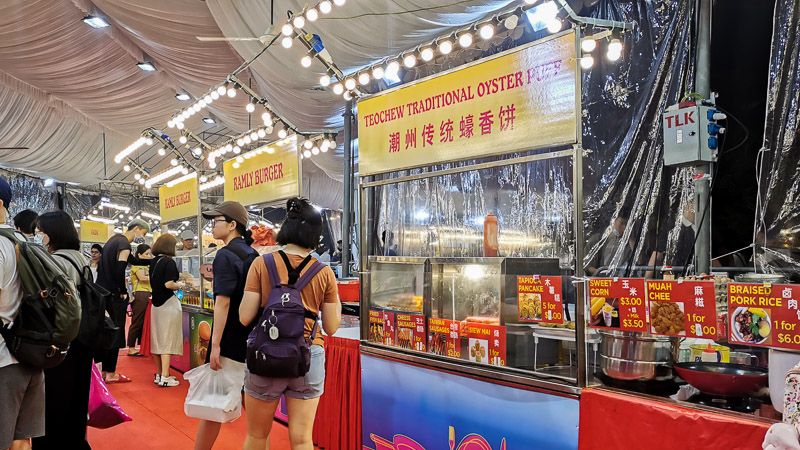 Amusement Rides and Carnival
What is a festival without carnival, right? In this year's carnival, visitors may look forward to kids-friendly rides and carnival games such as the double-storey carousel, bumper boat rides and various exciting carnival games.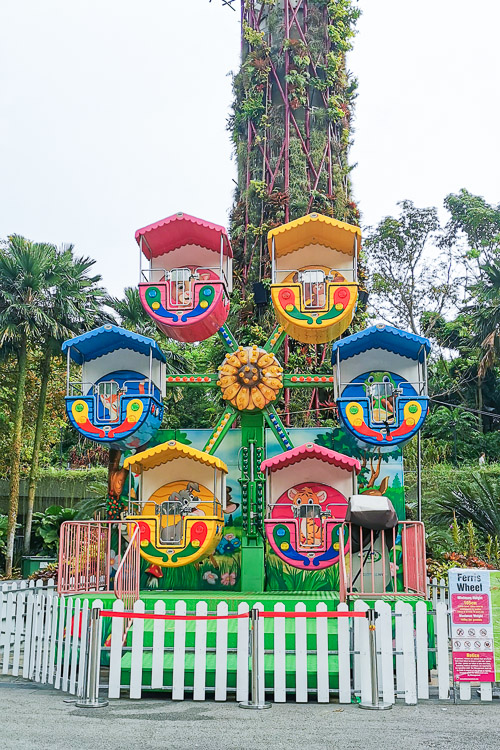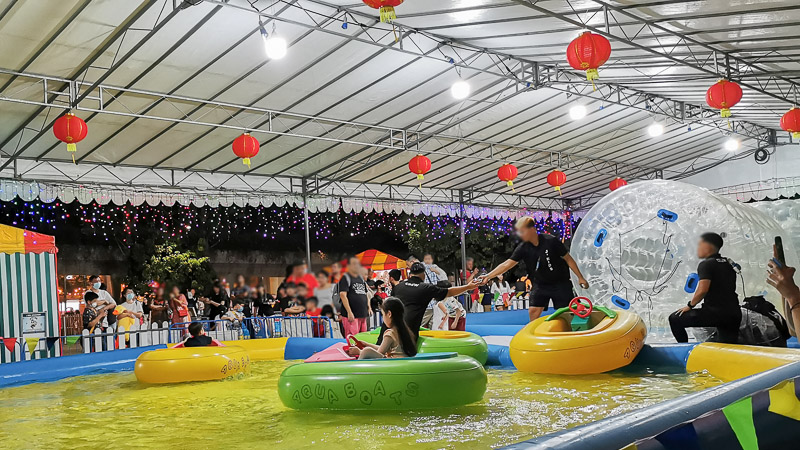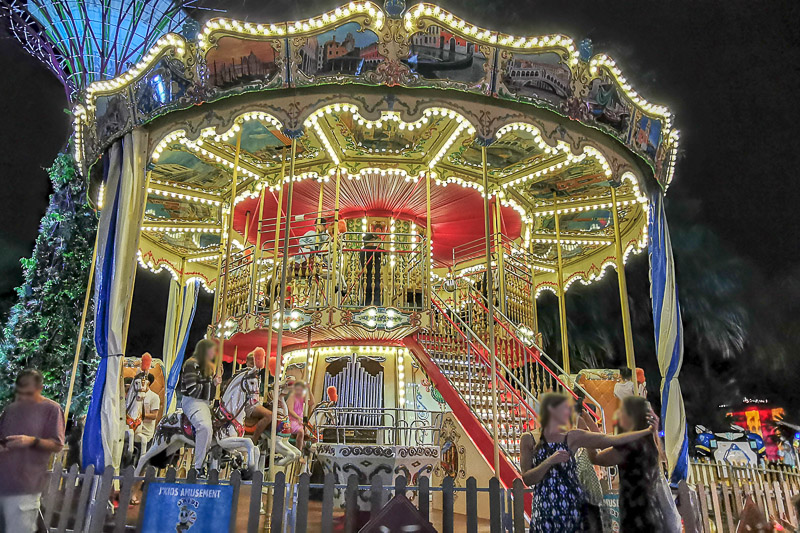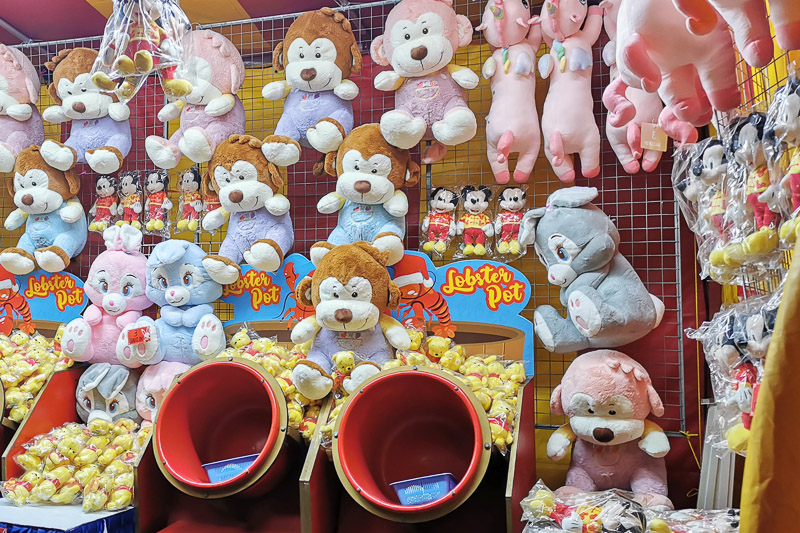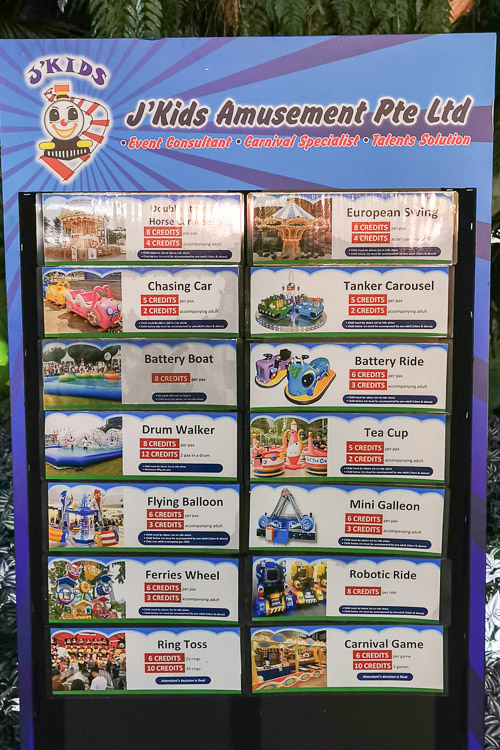 Nightly Festive Shows
Every night, there will be live performances at the central stage located at The Meadow. The performances include music performance, dance performance, Getai shows, as well as performances by our local artistes.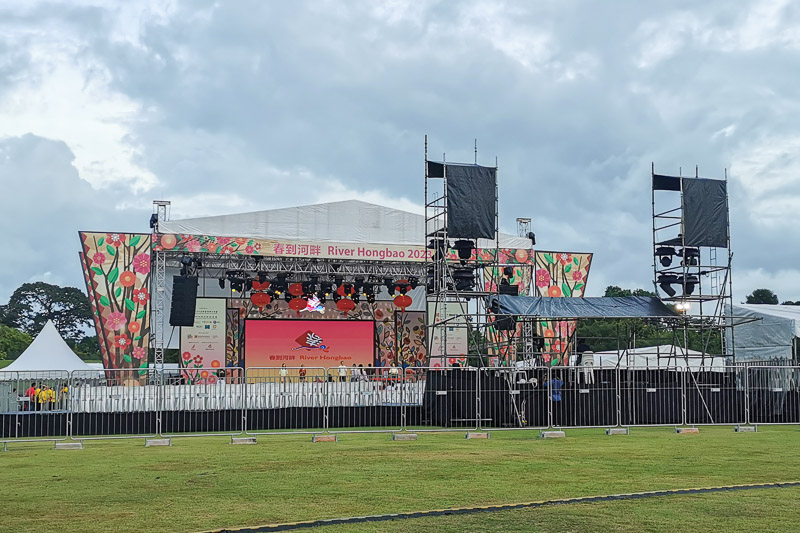 Below is the schedule of the nightly festive shows.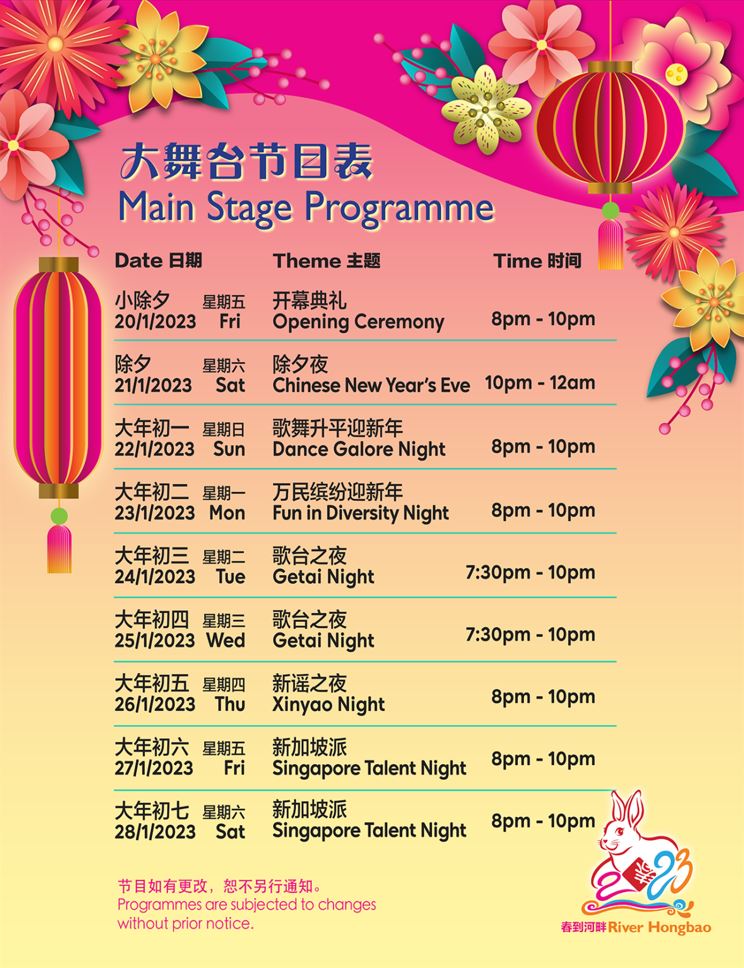 Seats are usually allocated on a first come, first served basis. Visitors who want to watch the show need to queue for entry. When there are available seats, visitors will be ushered to the available seats.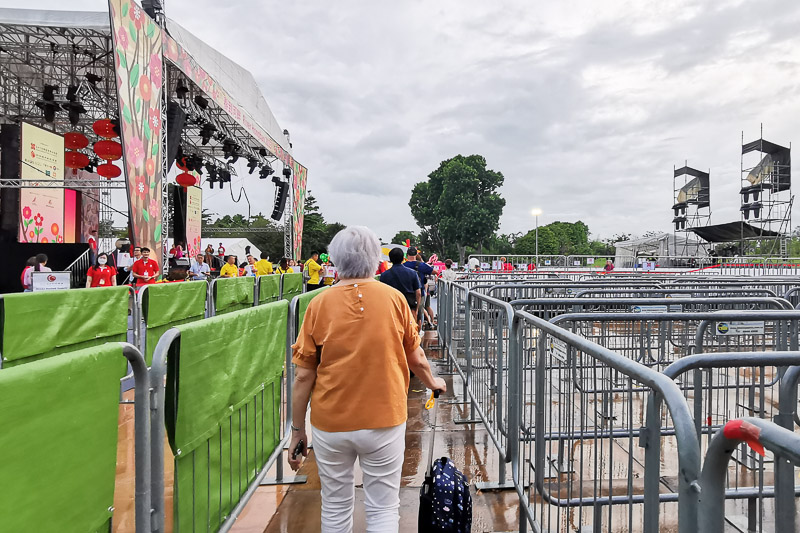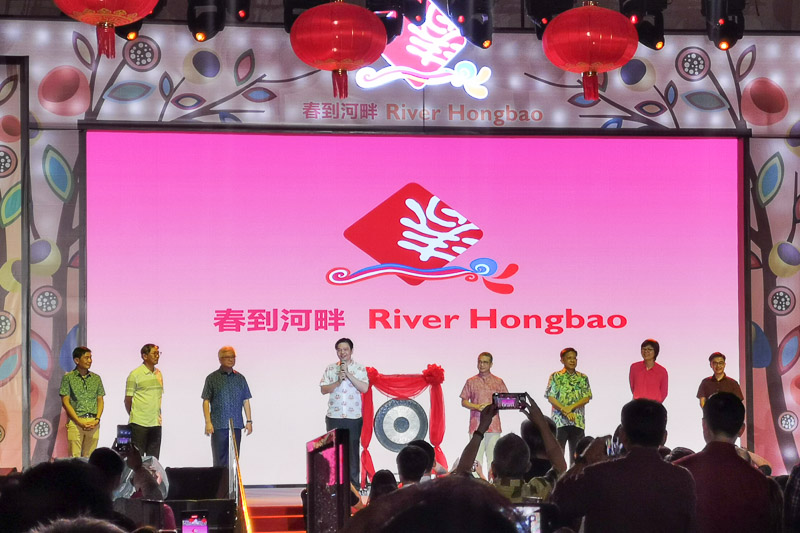 This year, there is only 1 fireworks show at River Hongbao. It takes place on the first day, 20 Jan 2023, during the Opening Ceremony. During CNY Eve, there won't be any fireworks at River Hongbao, but there will be specially curated laser show during Garden Rhapsody at midnight.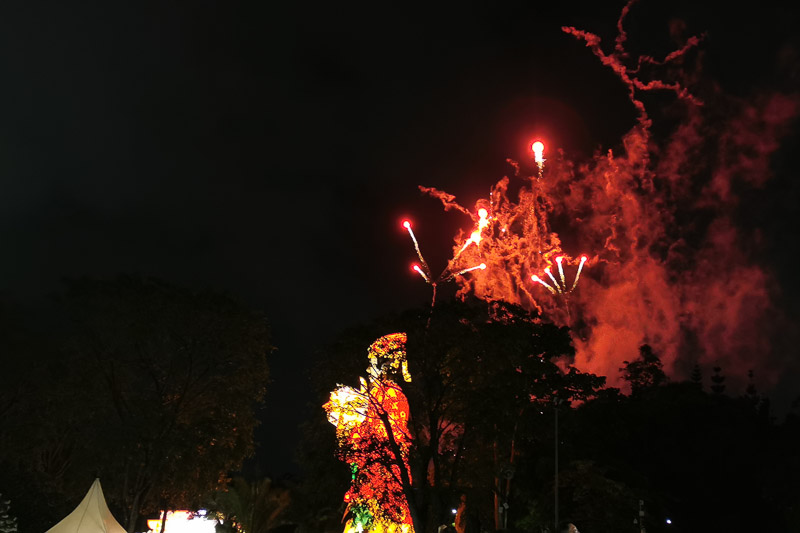 Facilities
While you can buy food and drinks at Food Street, it may not be convenient for people to walk from The Meadow all the way to Food Street to get a drink. Fortunately there are drink stalls scattered all around the festival ground so you don't have to worry about being thirsty. They sell beers too!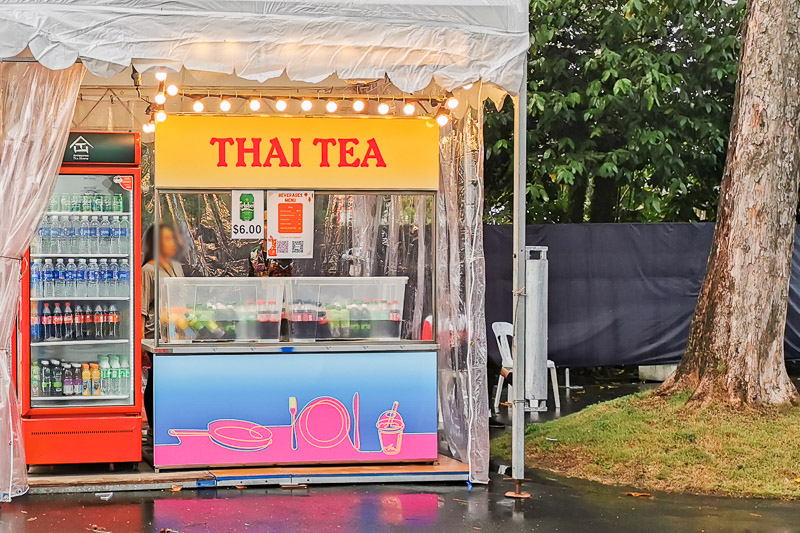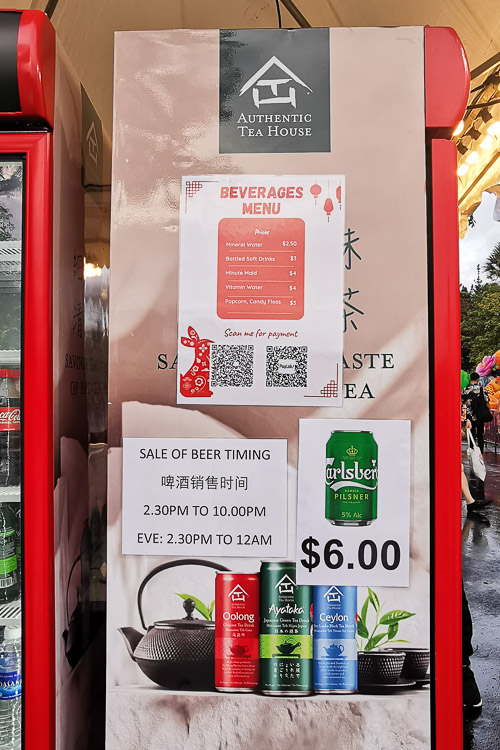 Even though there are plenty of toilets at Gardens by the Bay, the organizer provides portable toilets as well.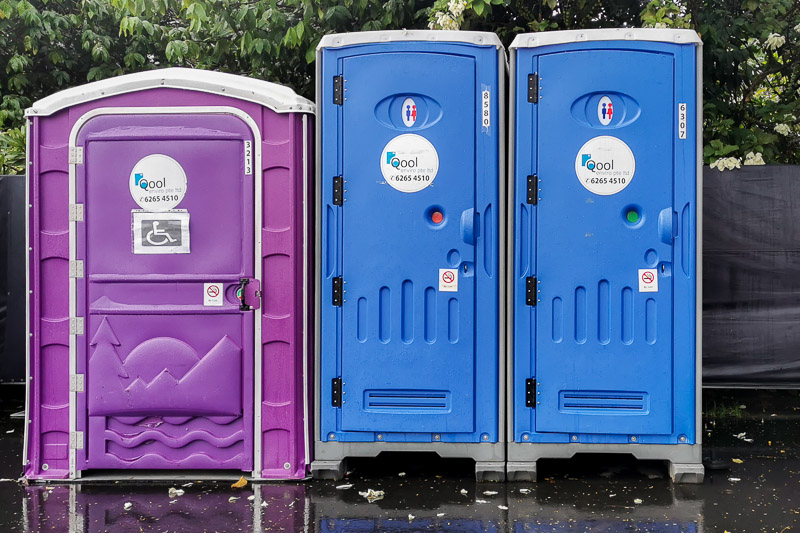 Related Posts
Chinese New Year Events in Singapore
CNY 2023 at Chinatown: Street Light Up, Rabbit Lanterns, Festive Fair, Stage Show, Countdown
CNY 2023: Dahlia Dreams at Flower Dome, Gardens by the Bay
If you like my work, you can buy me a coffee! Your support will help me to keep going!