From 3 January to 19 February 2023, the streets at Chinatown are decorated with colorful lanterns and sculptures of Rabbit, to mark the celebration of Lunar New Year. The light-up will take place from 7pm to 12 midnight.
Beside the street light-up and street decorations, there will also be festive fair / bazaar, weekly stage show and a countdown on Chinese New Year's Eve!
If you're looking to soak in the festive atmosphere, here are the places to visit at Chinatown during this year's Chinese New Year season.
Read also: Chinese New Year Events in Singapore
---
Rabbit Family Lanterns at Junction of Upper Cross Street and New Bridge Road
At the junction of Upper Cross Street and New Bridge Road, stood the centerpiece lantern which consists of a family of 8 rabbits.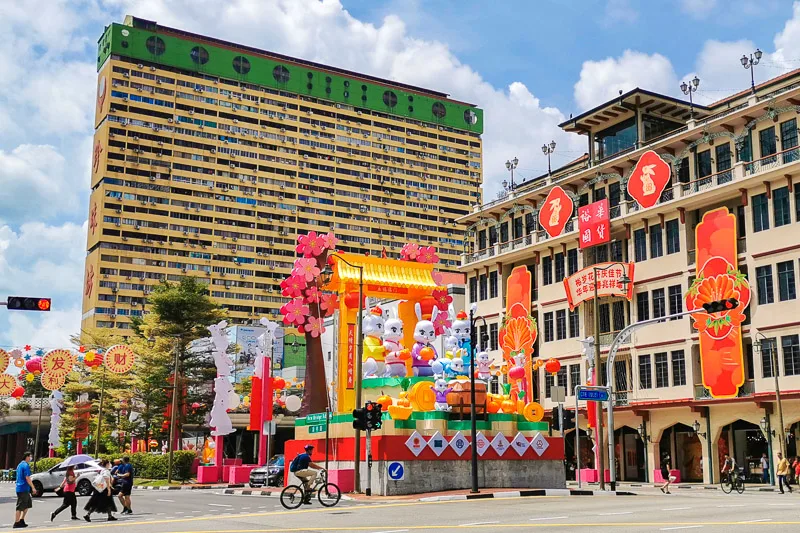 Have any questions about traveling in Singapore? Join All About Singapore Travel FB group, I'll be there to answer your questions!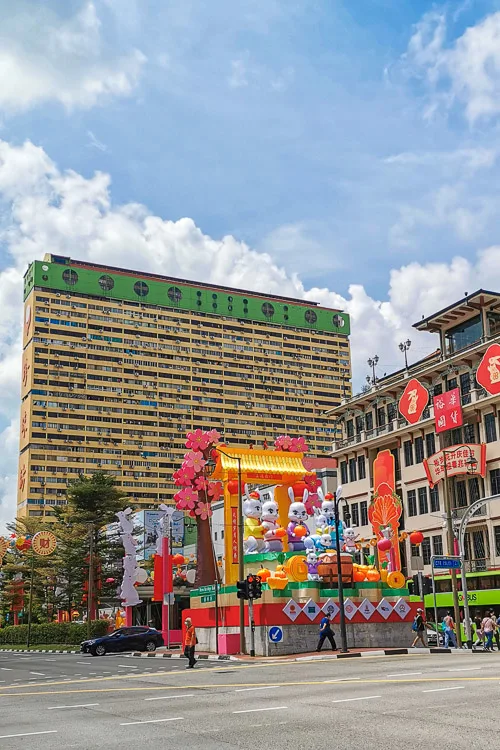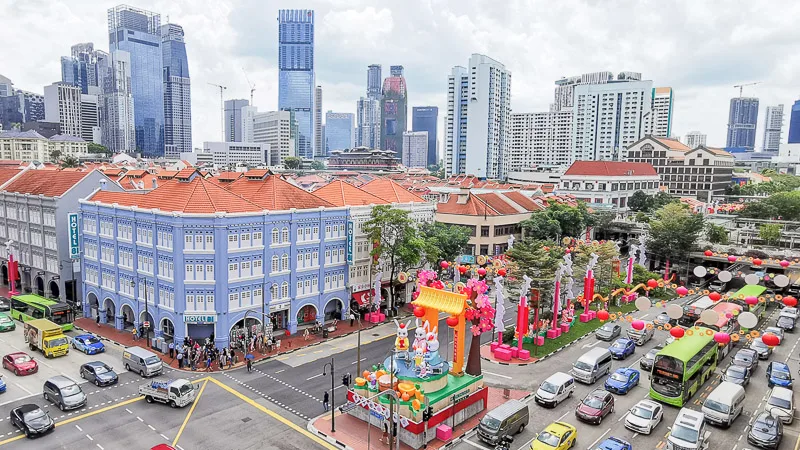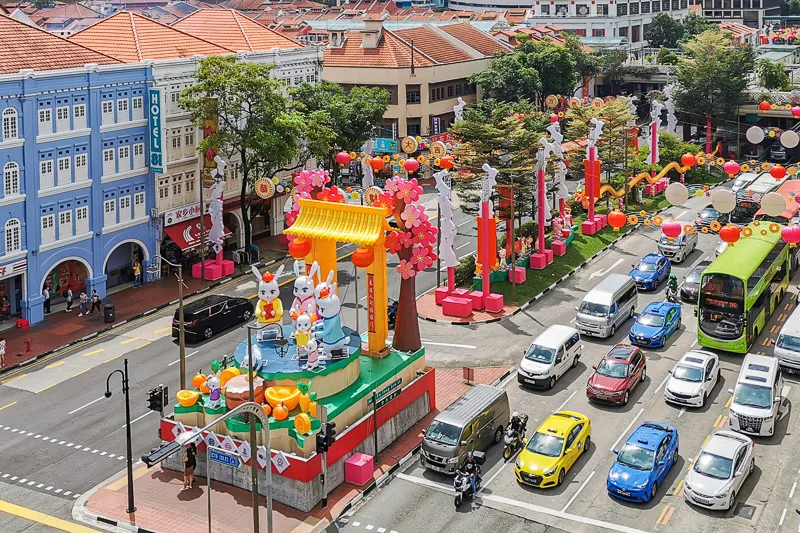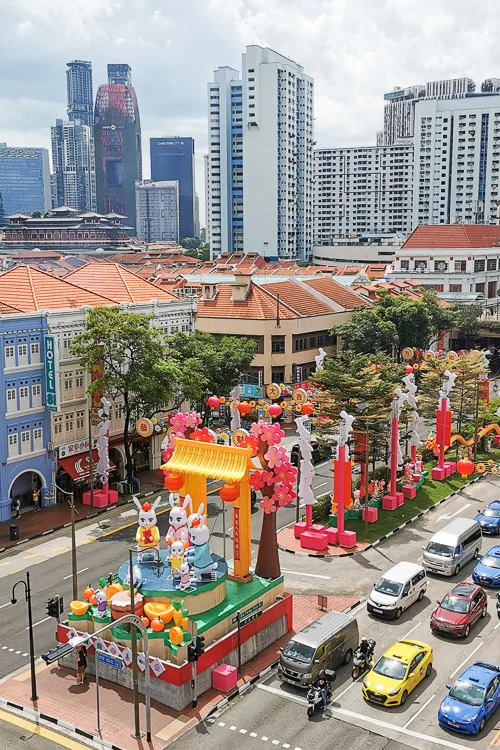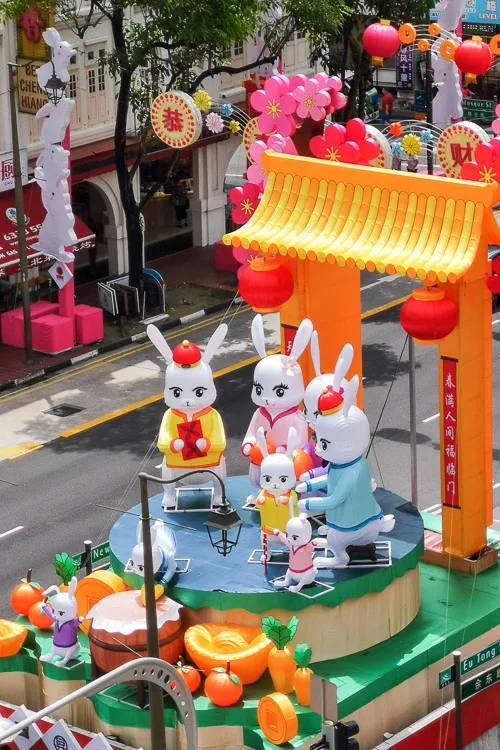 I went to Chinatown on a couple of occasion, so I have the late afternoon version and evening version of the rabbit family. Here they are!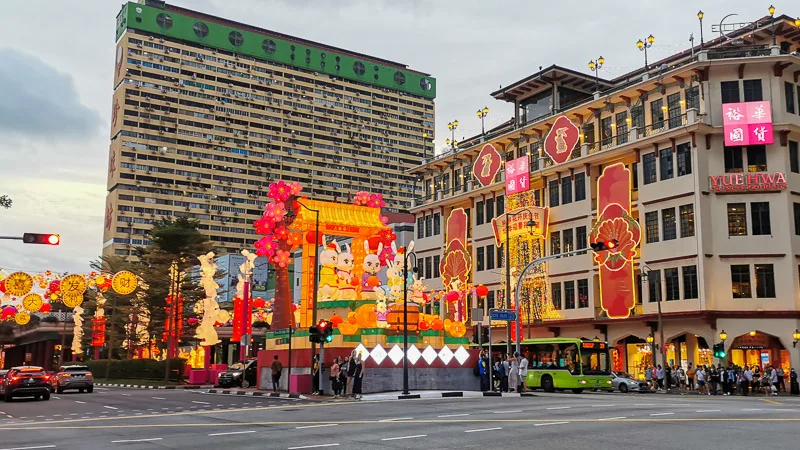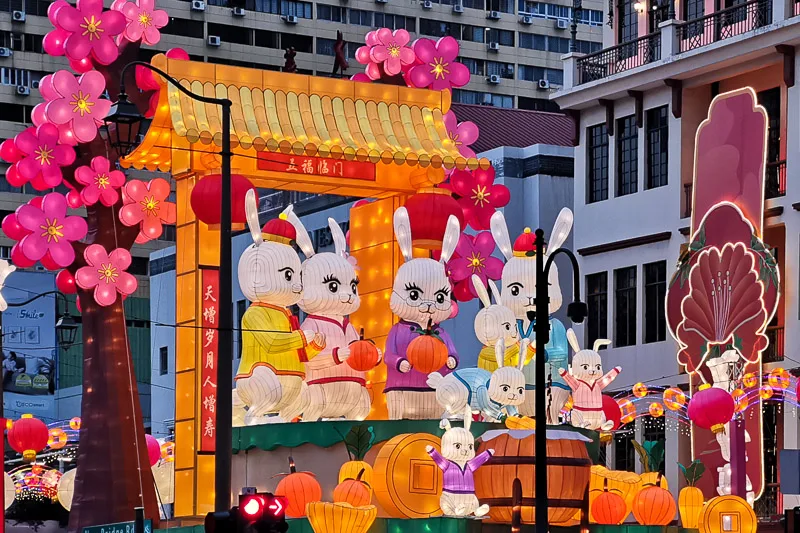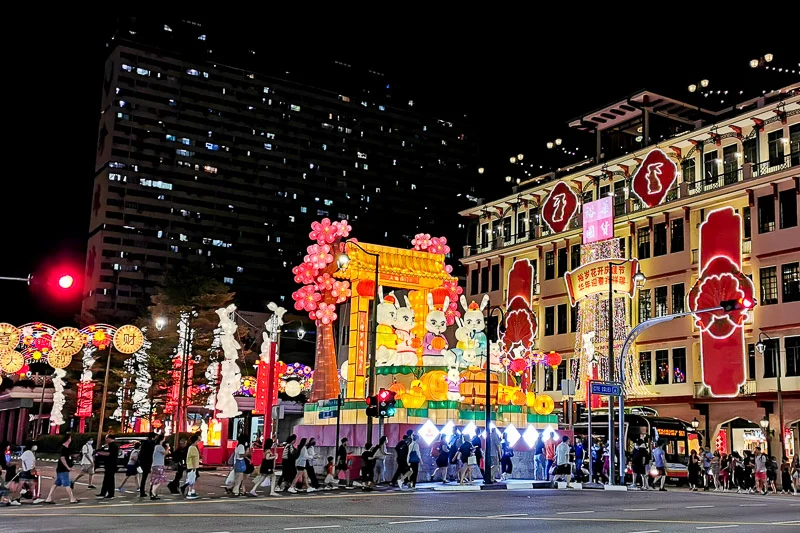 ---
Street Decorations along New Bridge Road & Eu Tong Sen Street
Along the New Bridge Road and Eu Tong Sen Street, you will find sculptured rabbit lanterns of various sizes, from kitten to adult rabbit.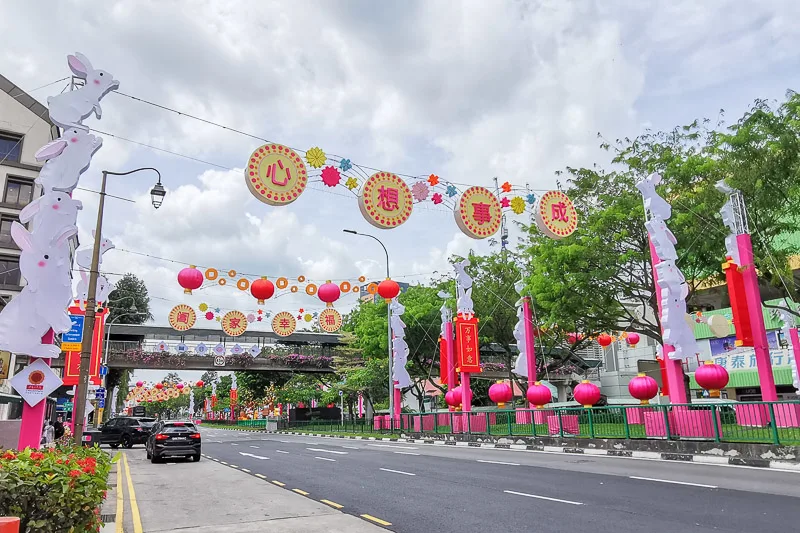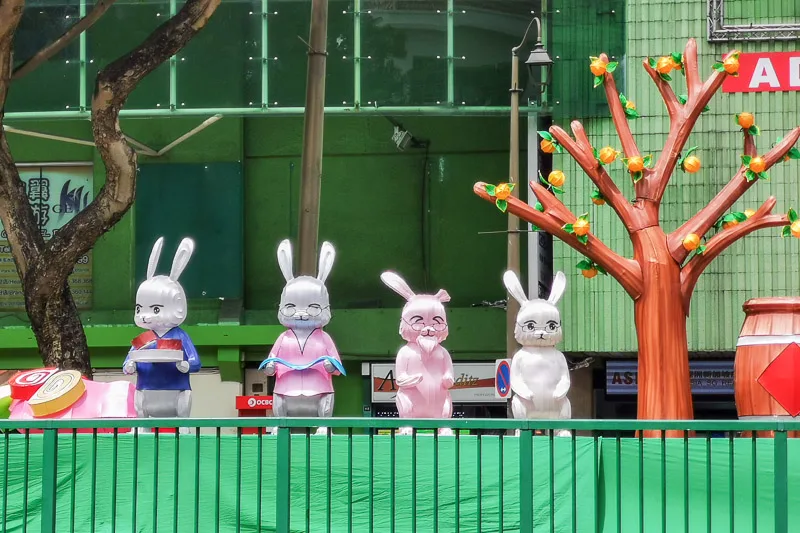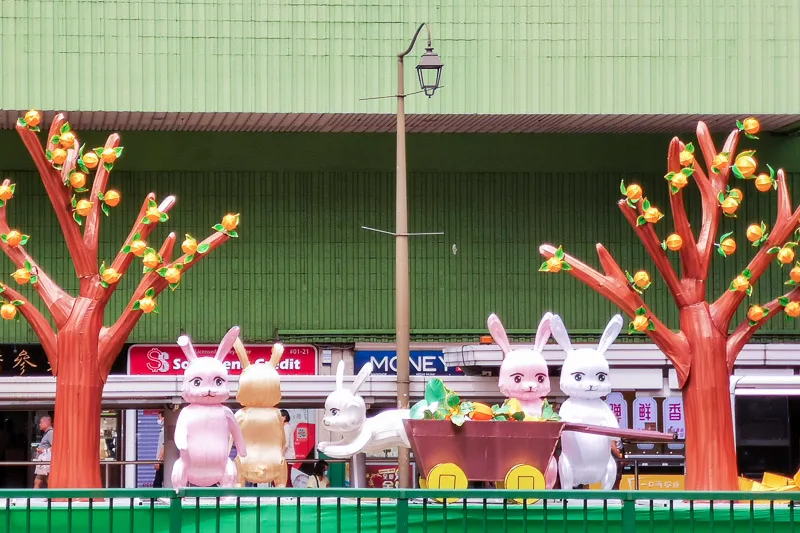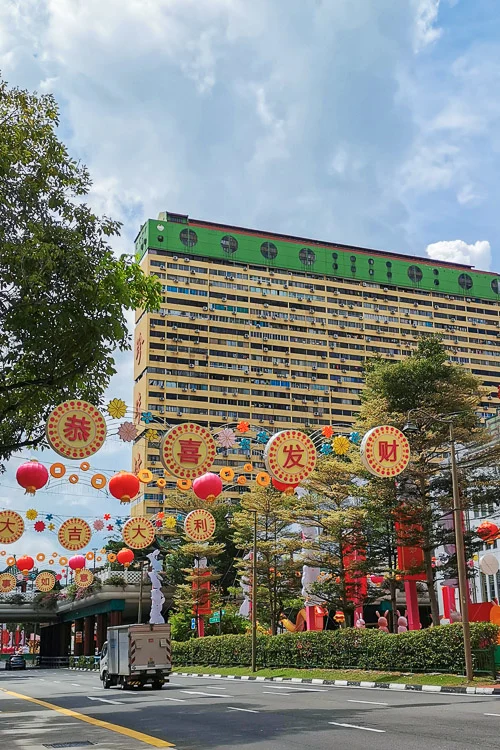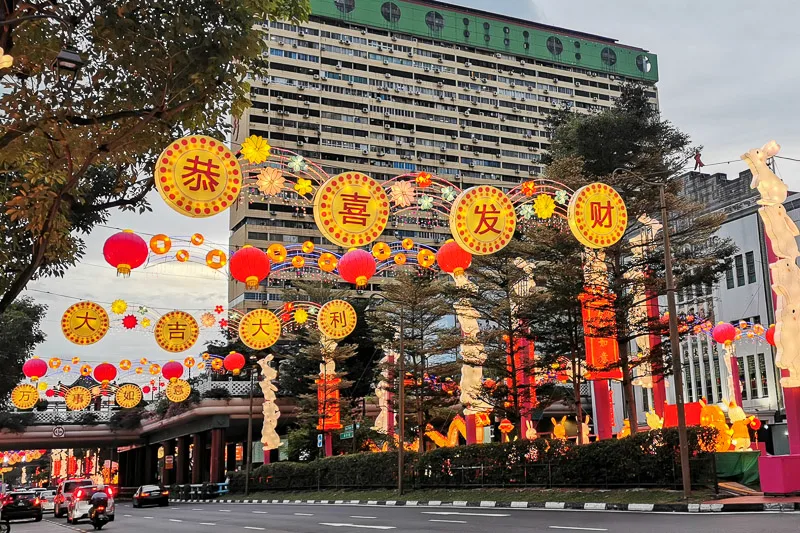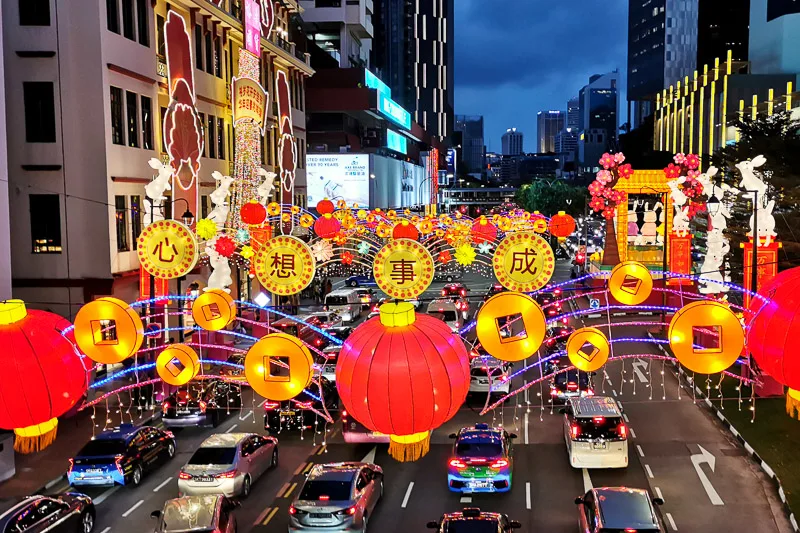 ---
Street Decorations along South Bridge
The South Bridge Road features colorful CNY decorations and ornaments. BUT, I really think last year's decoration was more well-executed.
This year, you can only see the decorations if you're facing Maxwell. Otherwise, if you're facing Cross Street Road, there's nothing to see =(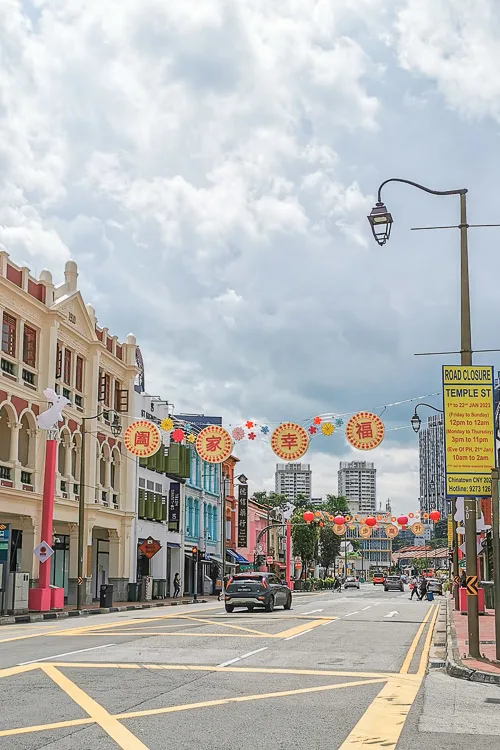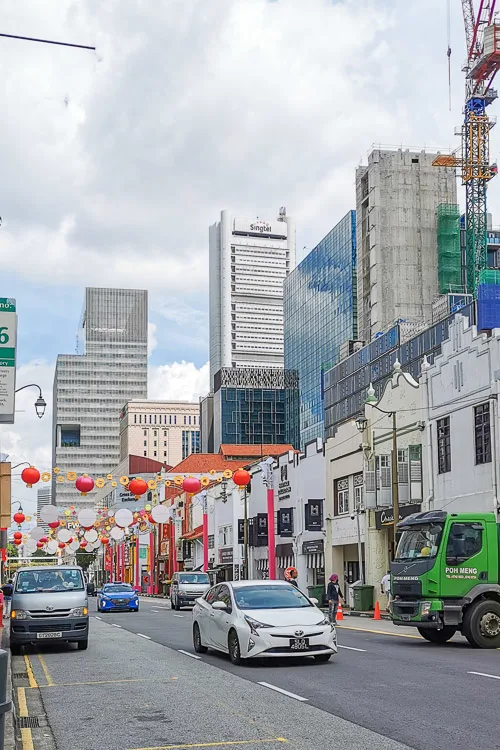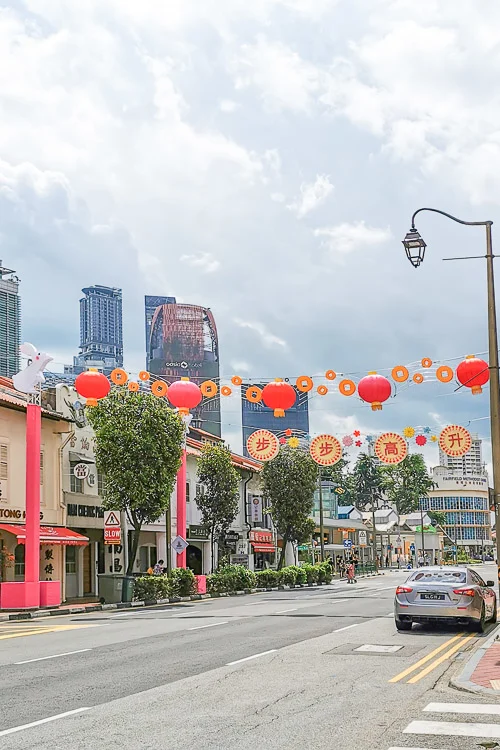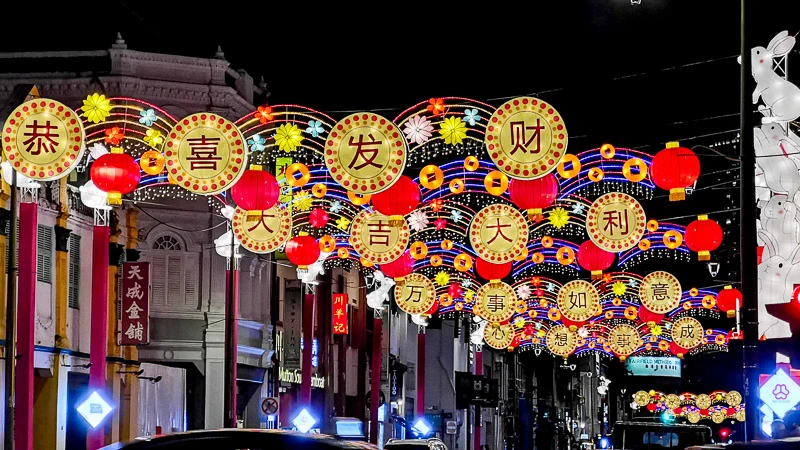 ---
Street Decorations along Upper Cross Street
For the first time, the Upper Cross Street is also decorated with CNY ornaments.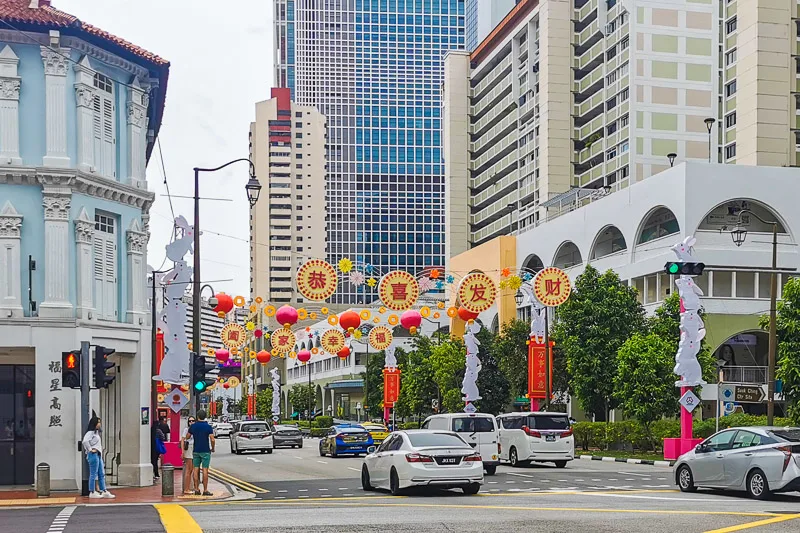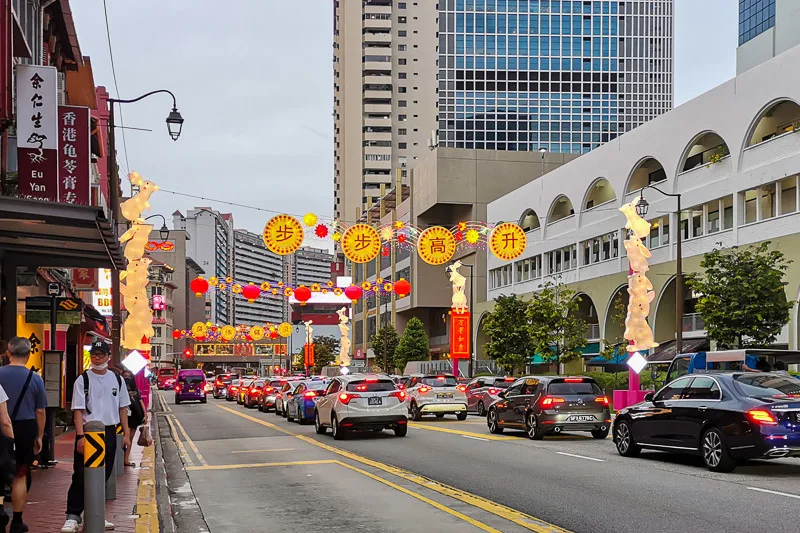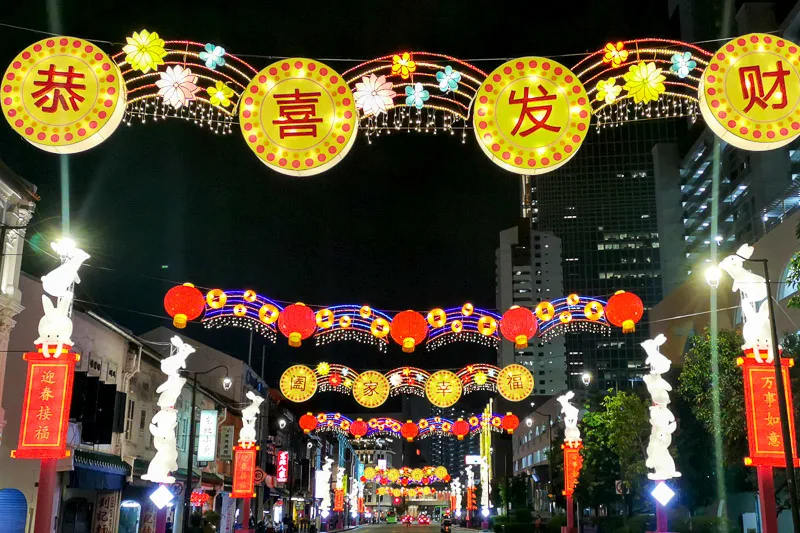 ---
CNY Decorations at Buddha Tooth Relic Temple
Buddha Tooth Relic Temple is decorated with red lanterns long its perimeter, as well as various parade-float-lookalike with cute sculptured tiger lanterns.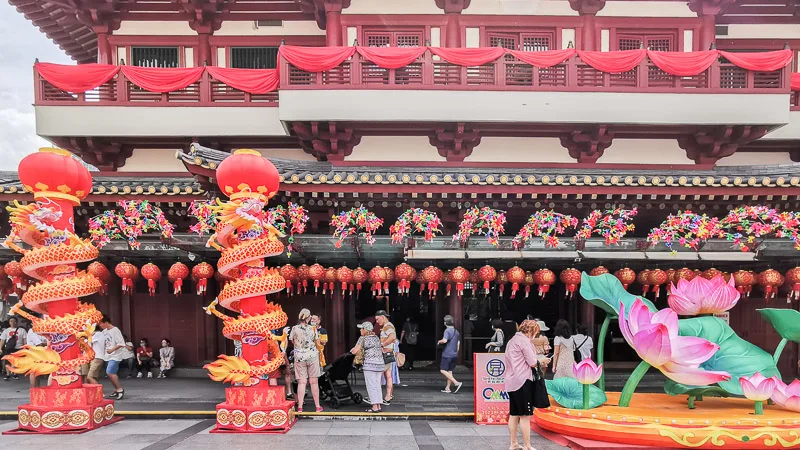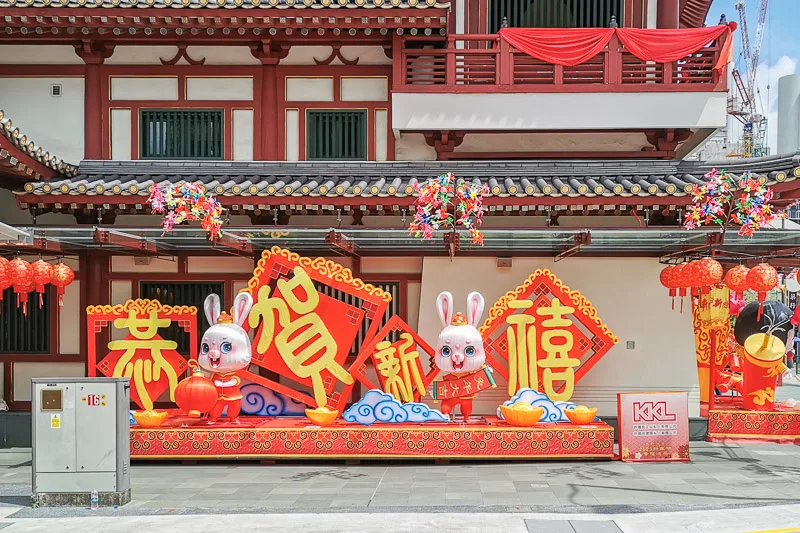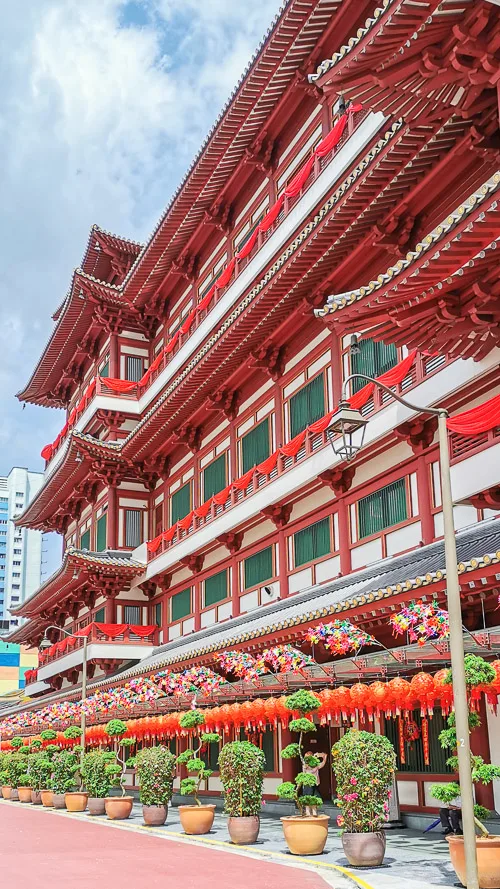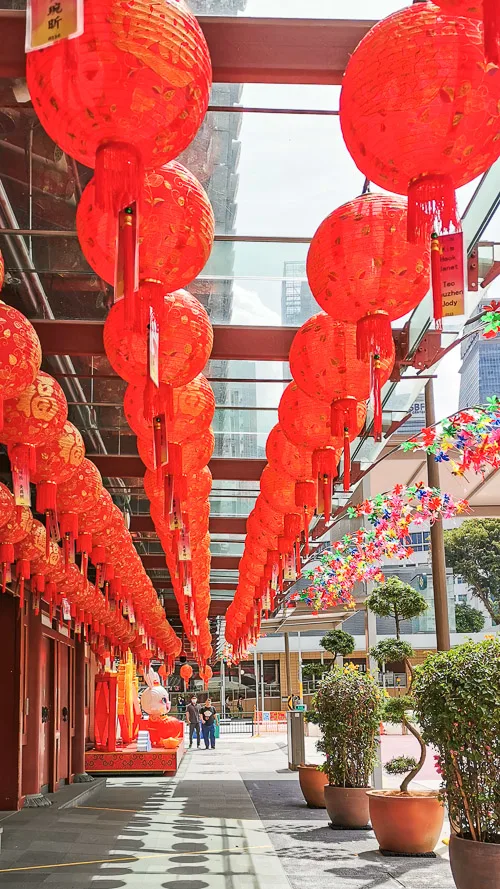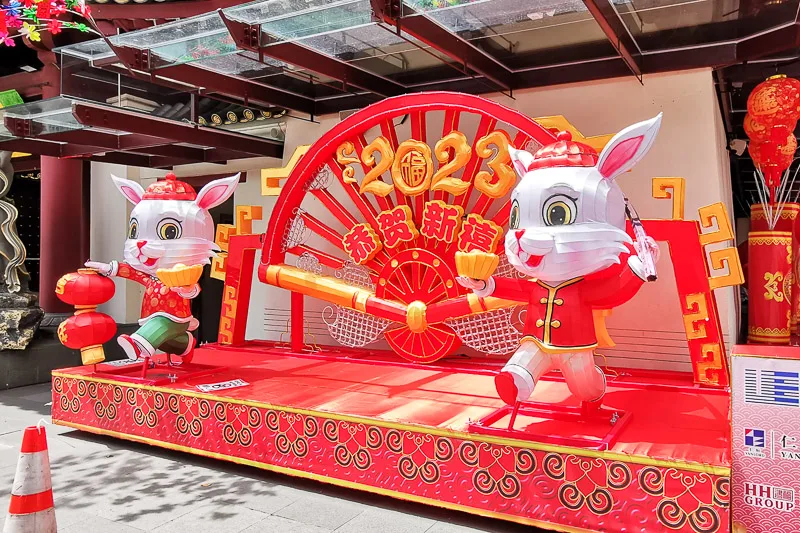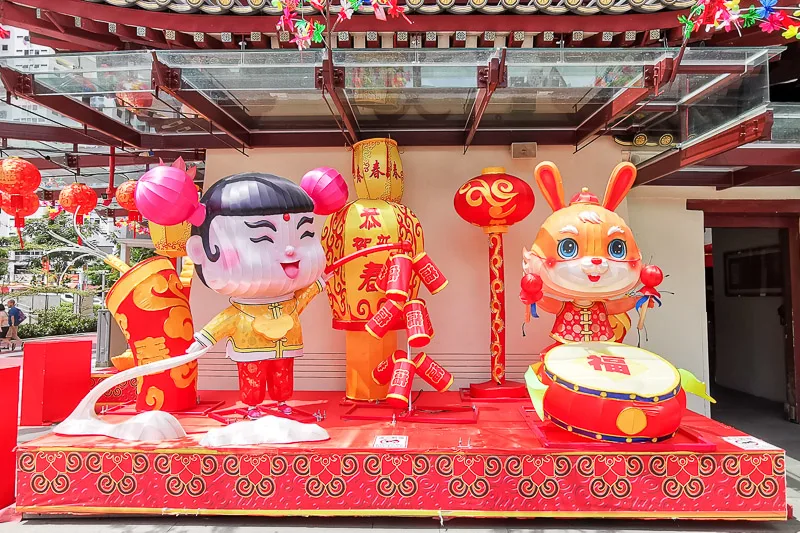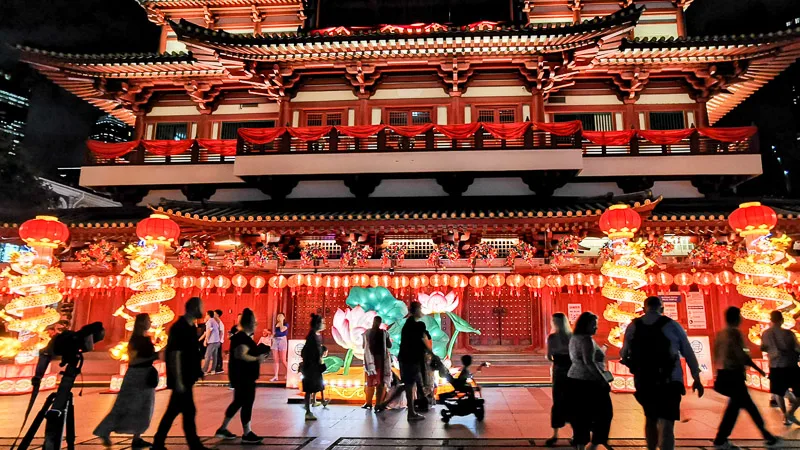 ---
Festive Fair at Chinatown Street Markets
Festive Fair and Bazaar are making a comeback after 2-year hiatus! There are plenty of stalls selling CNY goodies. Some of the stalls do give out samples so that you can try before buying.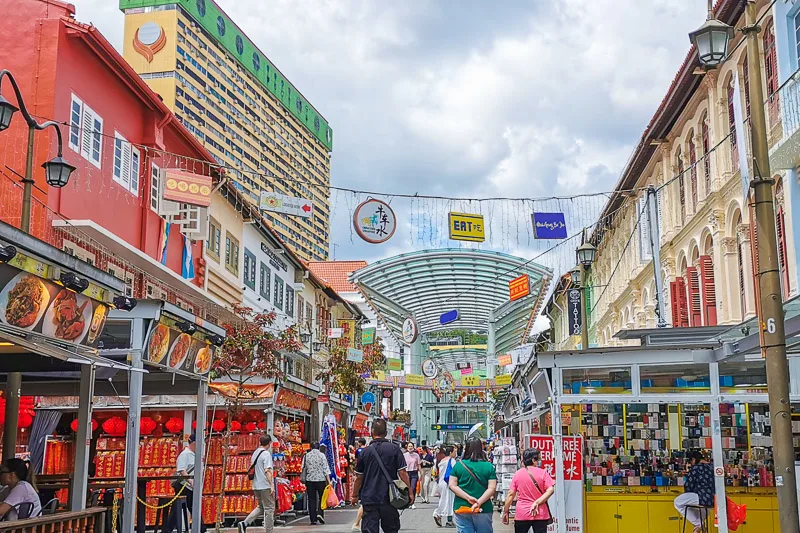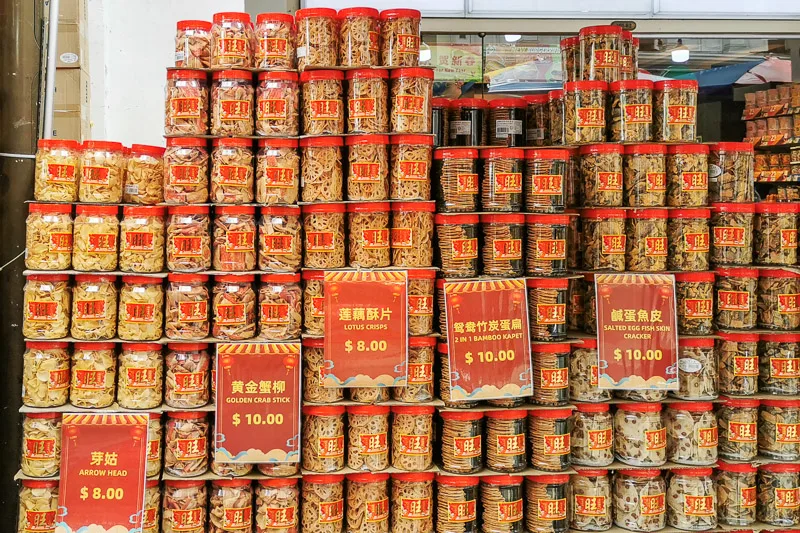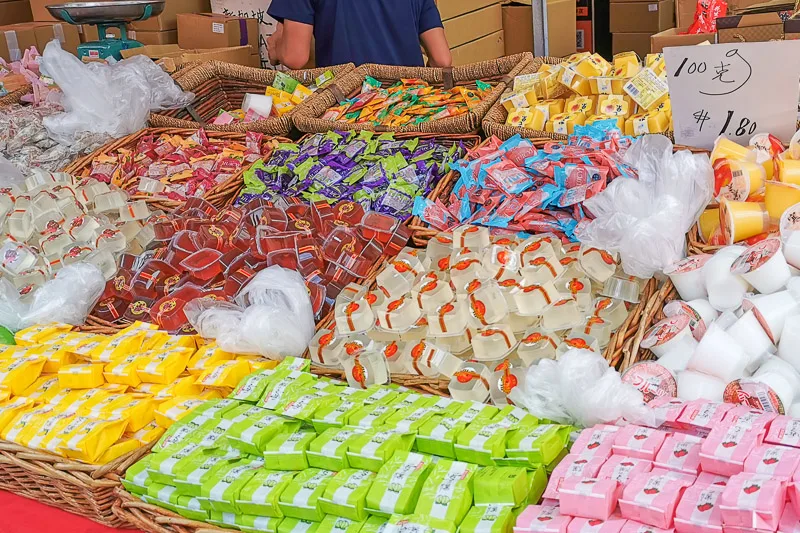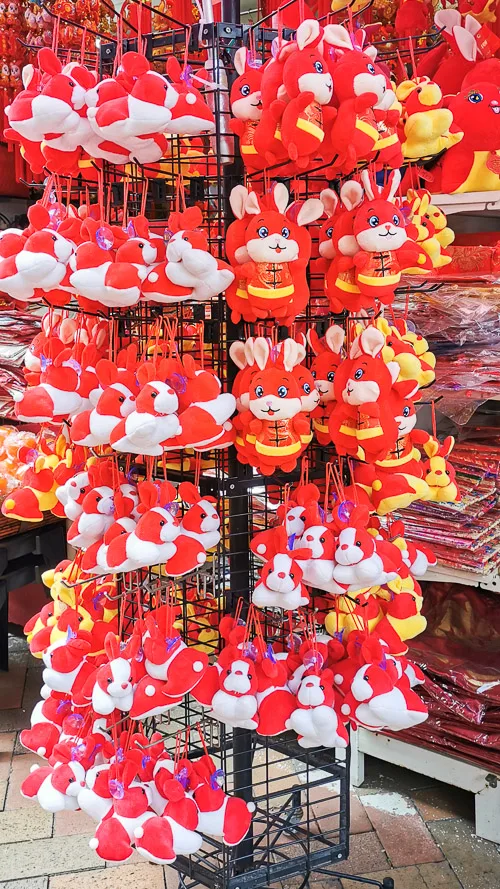 ---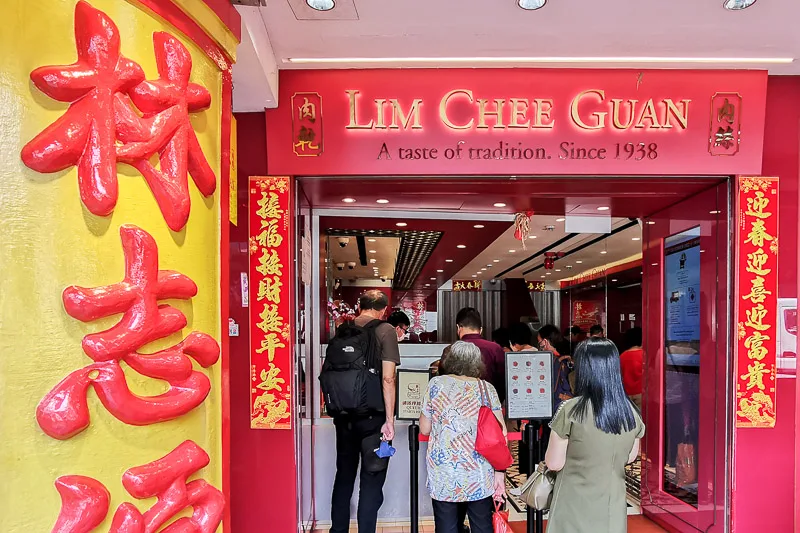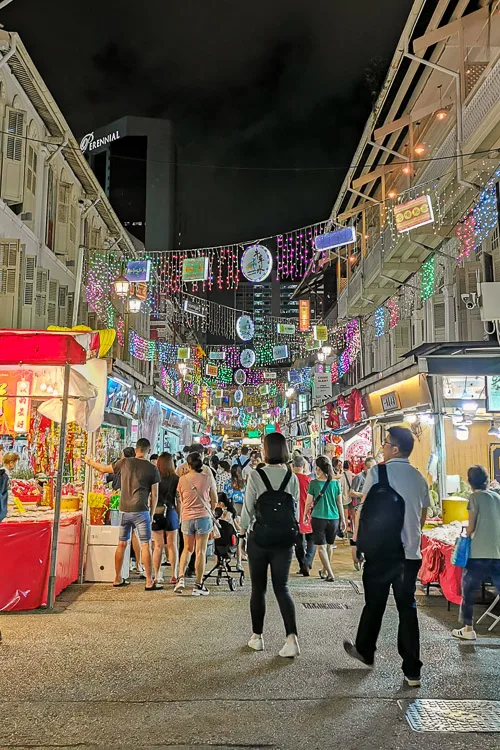 Chinatown Point
At the entrance of Chinatown Point, there are twelve mahjong cardboards, each with a zodiac animal printed on it.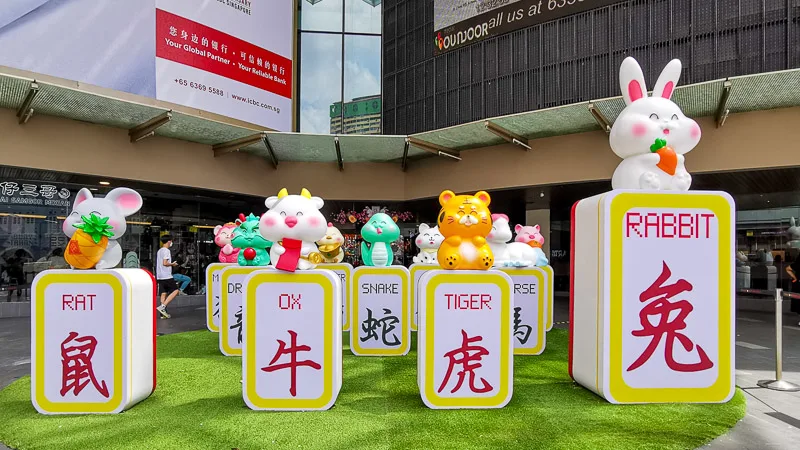 At the atrium, there is a CNY fair selling CNY decorations, hampers and various goodies.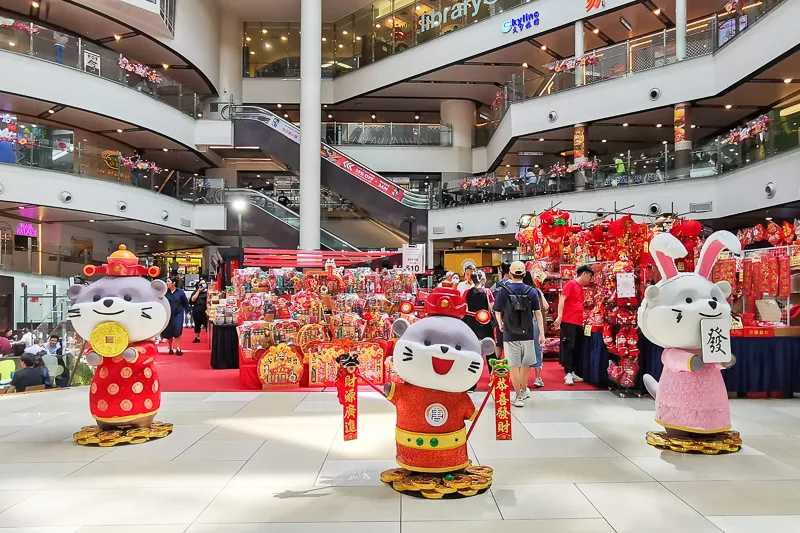 ---
Weekly Stage Shows at Kreta Ayer Square
On 7, 8, 14, 15 January 2023, there will be stage show at Kreta Ayer Square, which is the square between Buddha Tooth Relic and Chinatown Complex.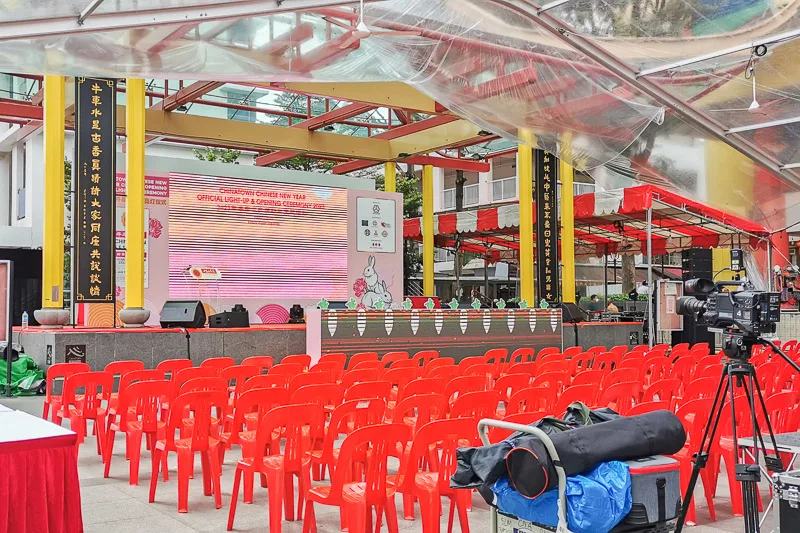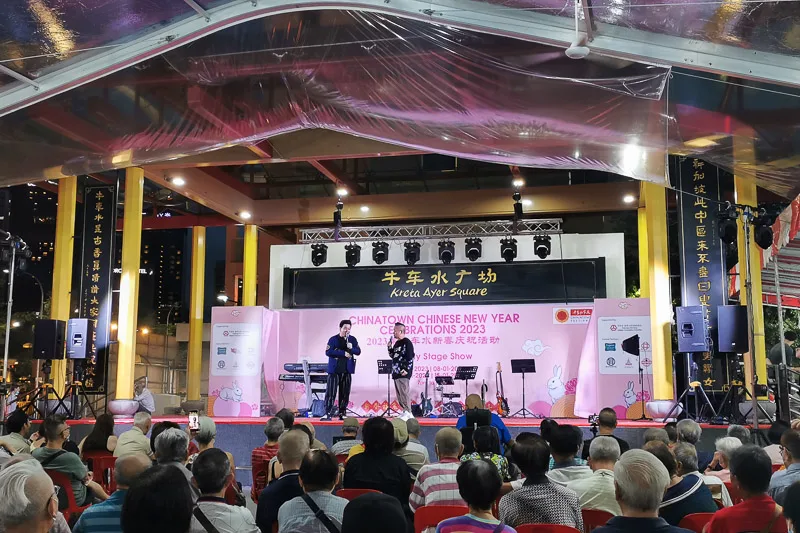 ---
Countdown at Kreta Ayer Square
On 21 January 2023, the eve of Chinese New Year, there will be a countdown event at Kreta Ayer Square, starting from 10.30pm.
Related Posts
Chinese New Year Events in Singapore
CNY 2023: River Hongbao 2023 at Gardens by the Bay
CNY 2023: Dahlia Dreams at Flower Dome, Gardens by the Bay
If you like my work, you can buy me a coffee! Your support will help me to keep going!