From 7 January 2022 to 2 March 2022, the streets at Chinatown are decorated with colorful lanterns and sculptures of Tiger, to mark the celebration of Lunar New Year. The light-up will take place from 7pm to 12 midnight.
There will not be any Chinese New Year Bazaar at Chinatown in 2022. Neither will there be any fireworks during CNY Eve. Well, at least there are still decorations and light-ups.
The street market stalls along Smith Street, Pagoda Street, Trengganu Street and Sago Street are still open, albeit with not as many stalls as before 2020.
I went to Chinatown to see this year's decorations, and I can definitely feel the festive mood in the air.
If you're looking to soak in the festive atmosphere, here are the places to visit at Chinatown during this year's Chinese New Year season.
Tiger Family Lanterns at Junction of Upper Cross Street and New Bridge Road
At the junction of Upper Cross Street and New Bridge Road, the centerpiece lantern which consists of a family of 5 tigers signifies reunion, harmony and prosperity.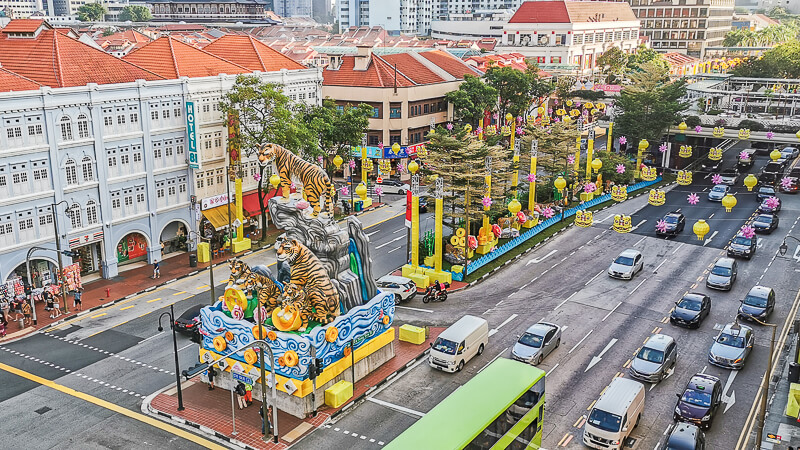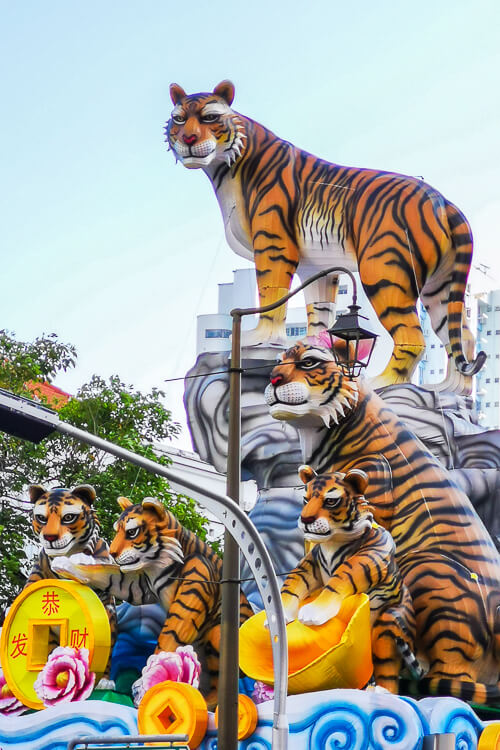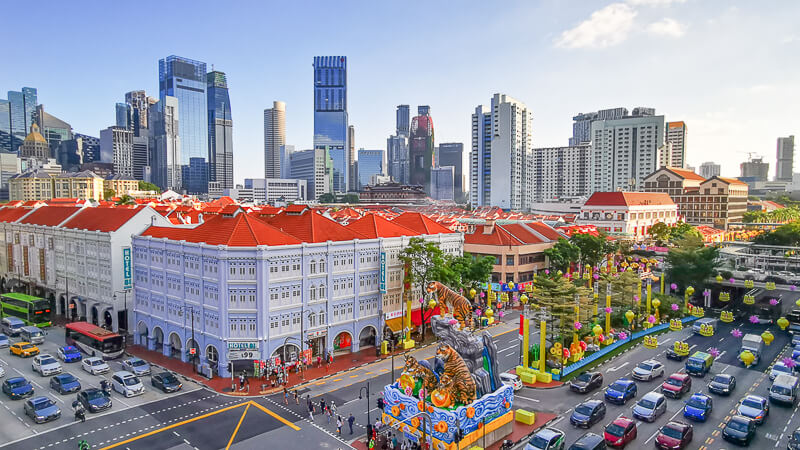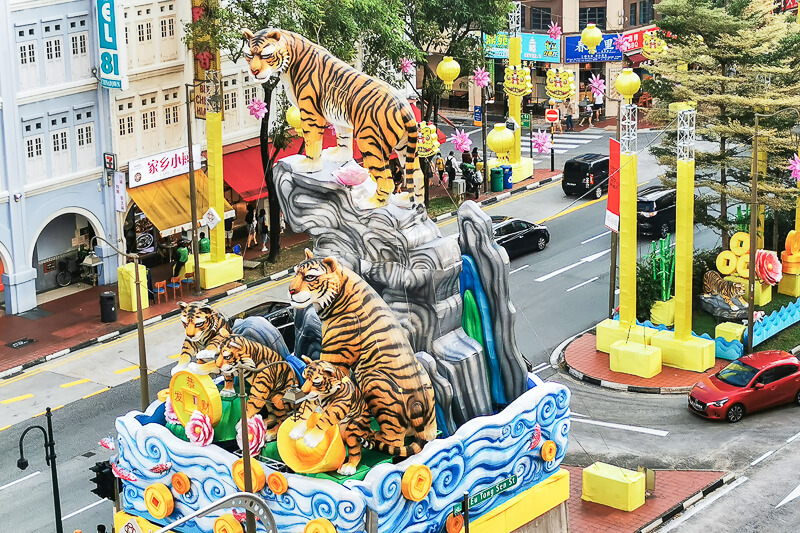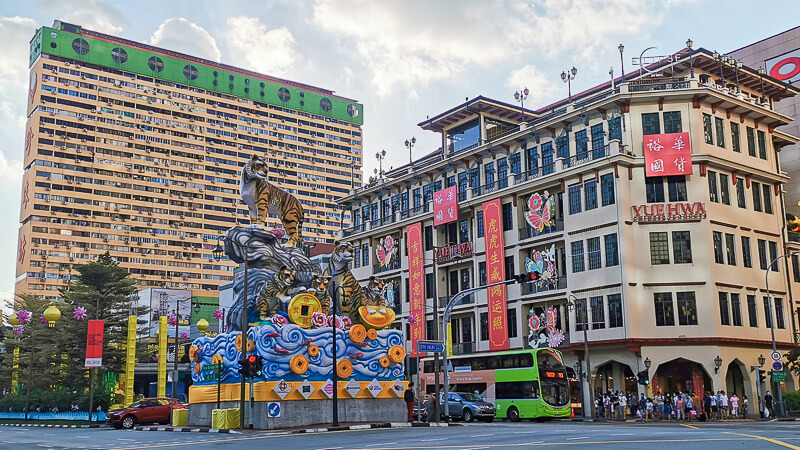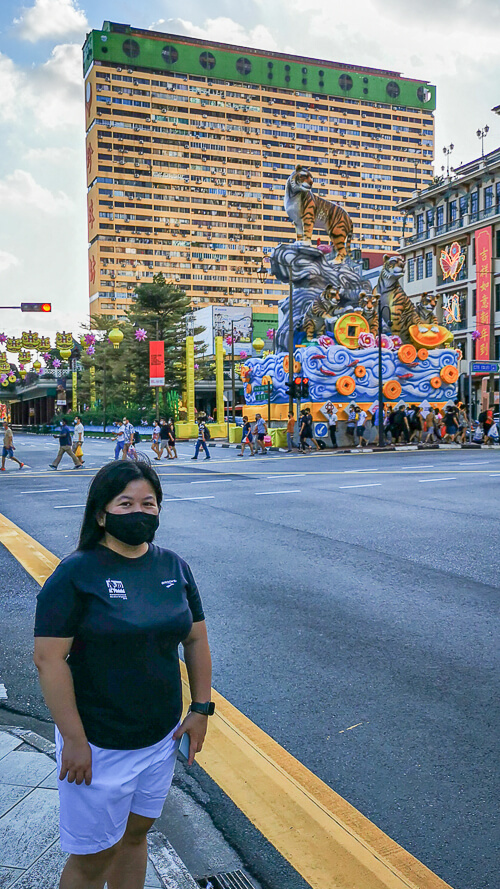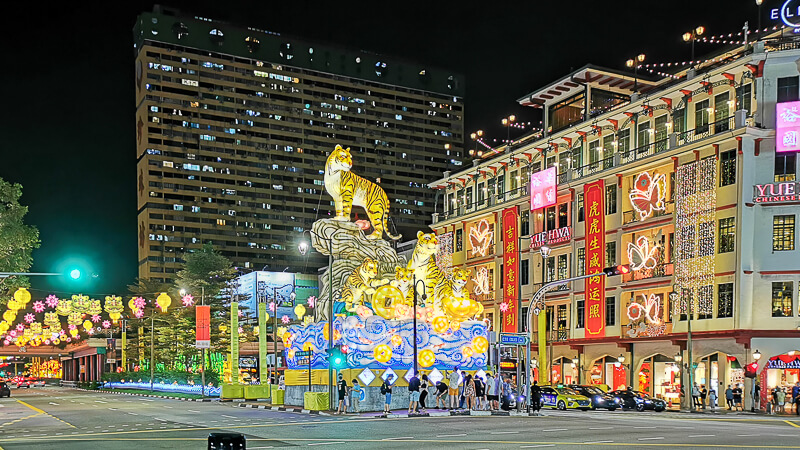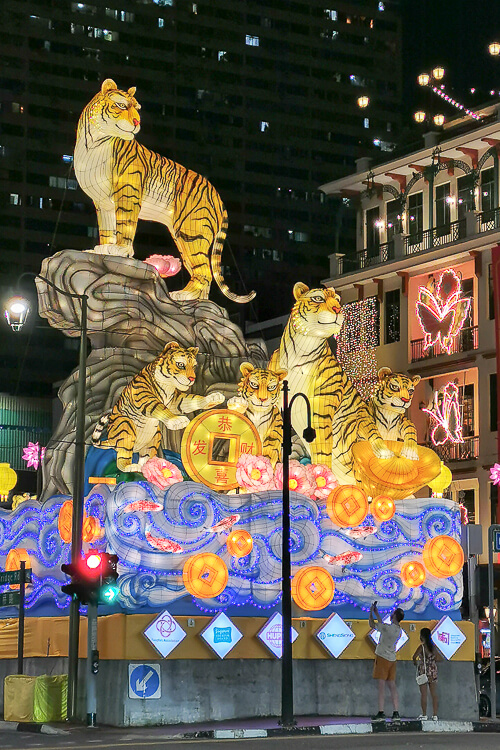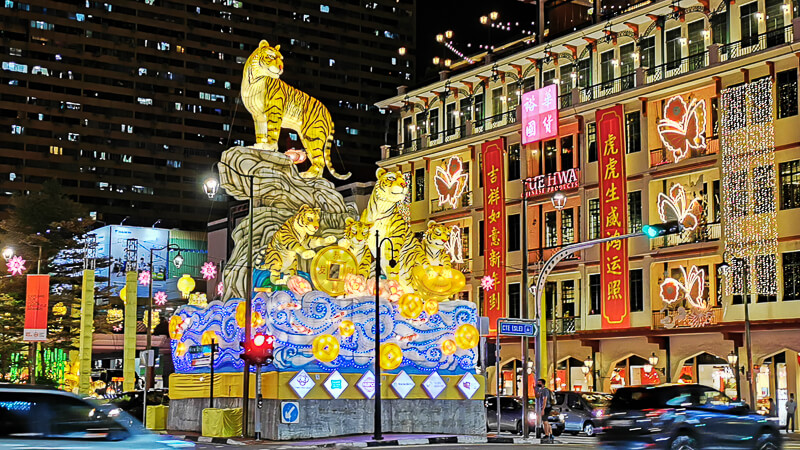 Street Light Up along New Bridge Road & Eu Tong Sen Street
Along the New Bridge Road and Eu Tong Sen Street, you will find sculptured tiger lanterns of various sizes, from cub to adult tiger. These lanterns are designed by students from the Singapore University of Technology and Design (SUTD).
The street light up along New Bridge Road / Eu Tong Sen Street spans 880m and consists of more than 300 lanterns giving form to more than 60 tigers.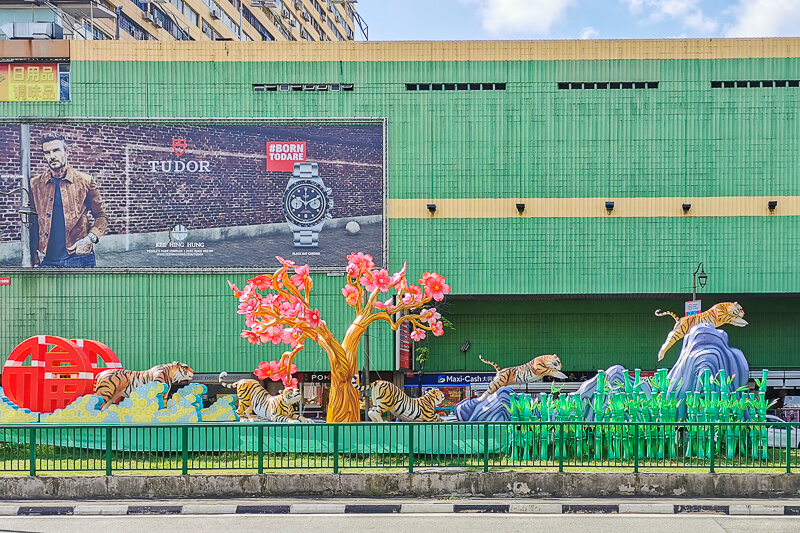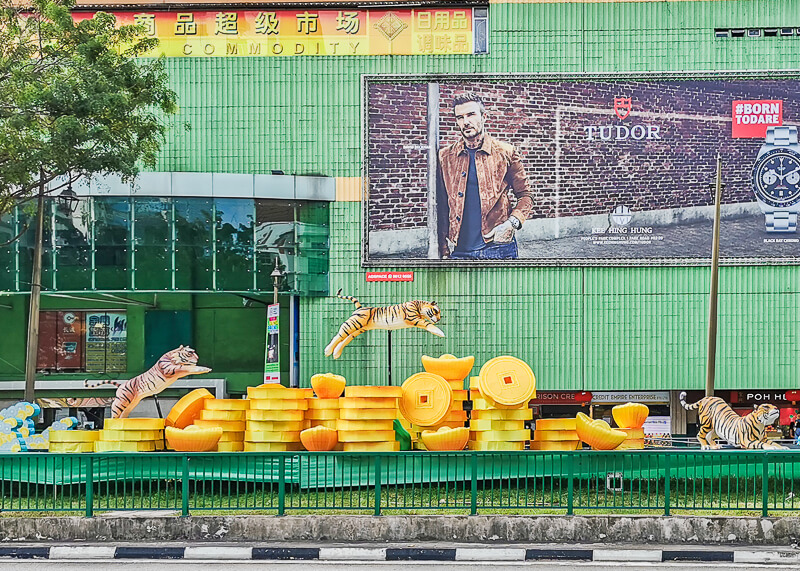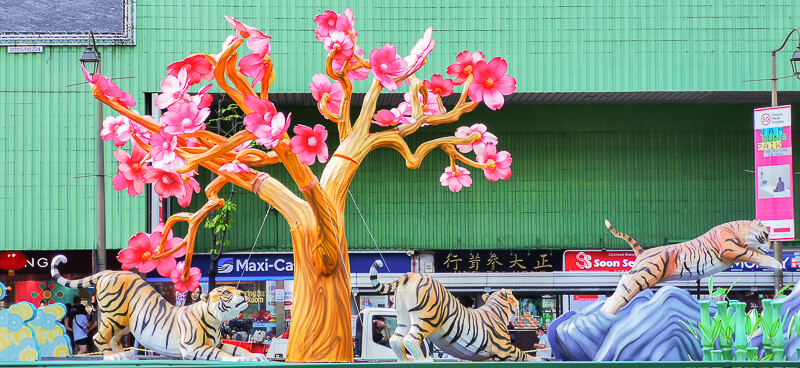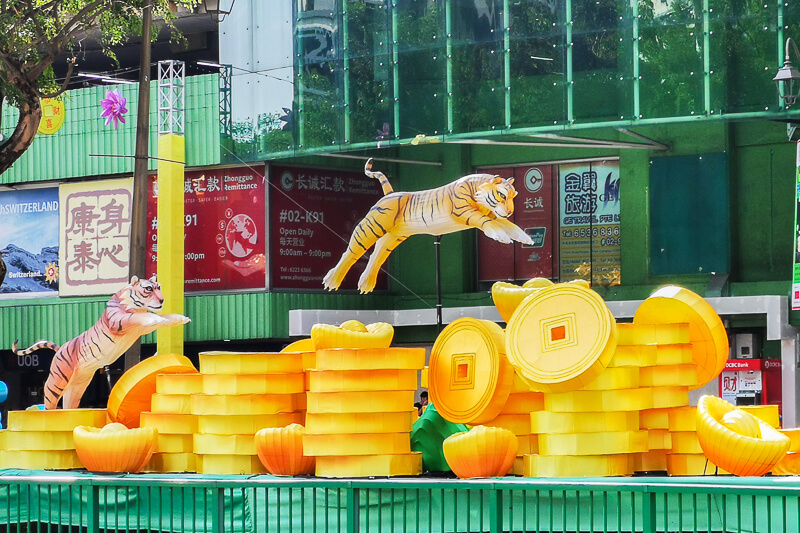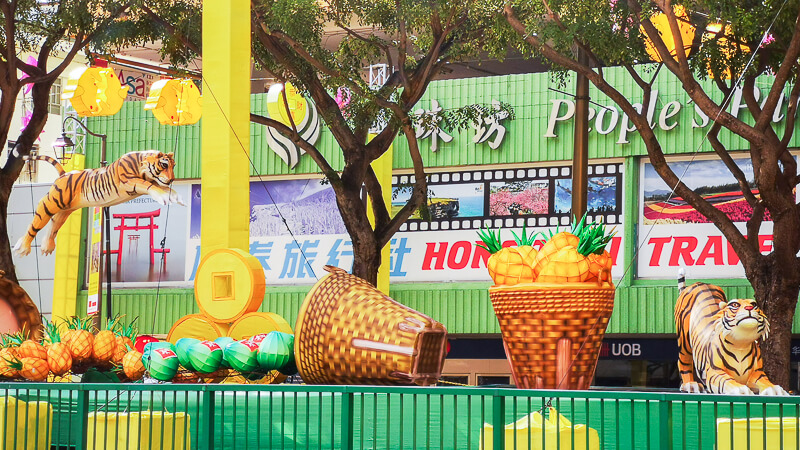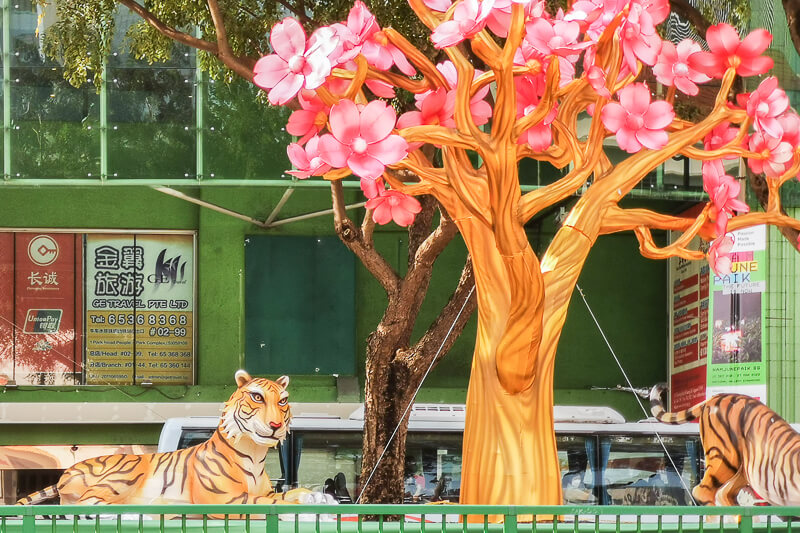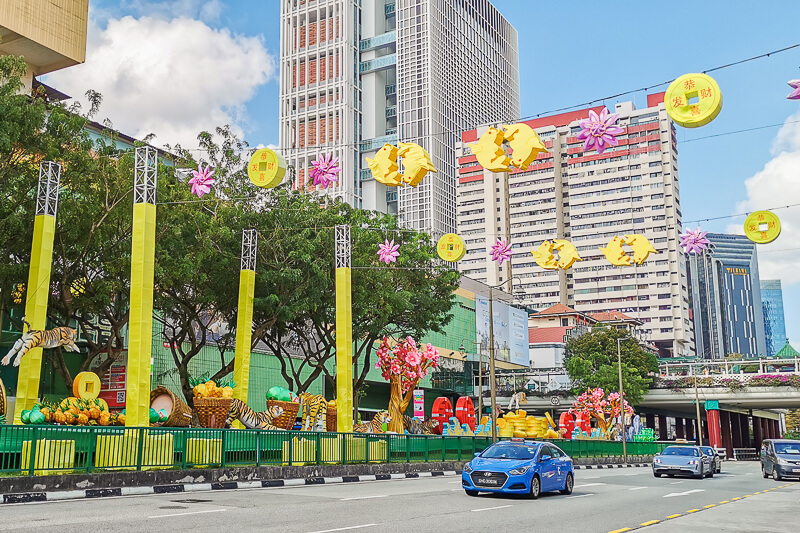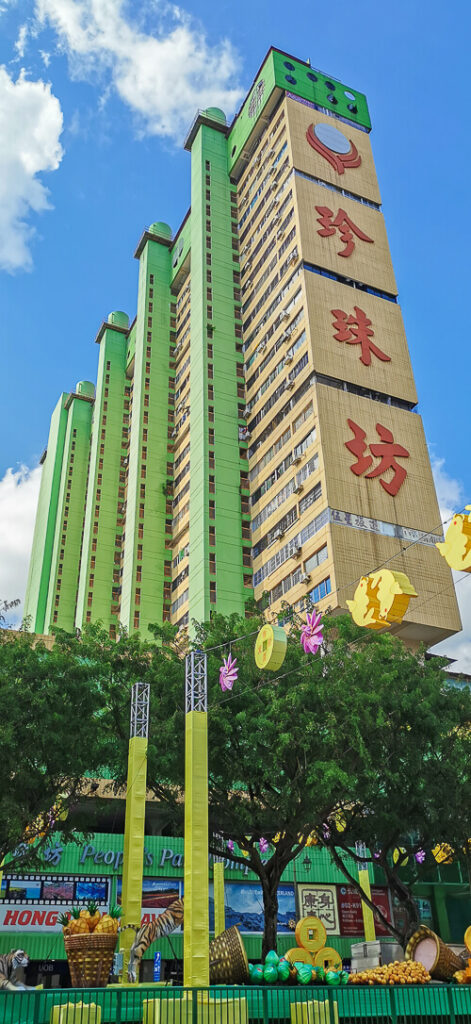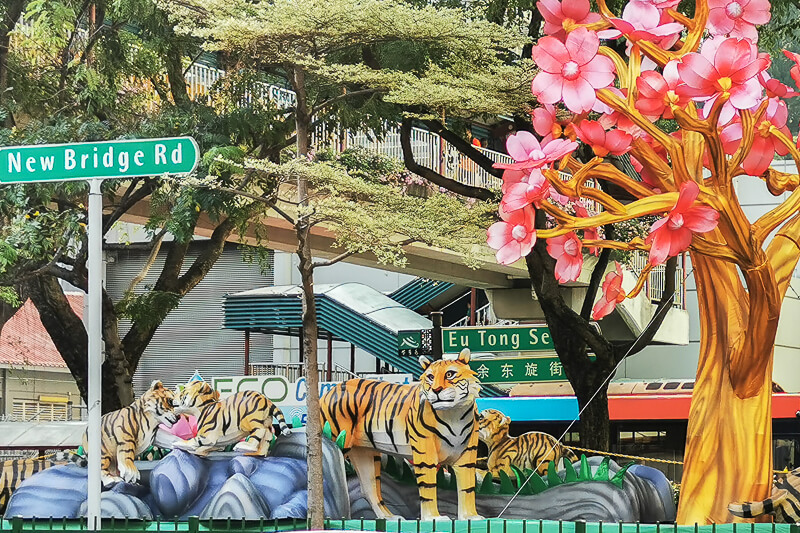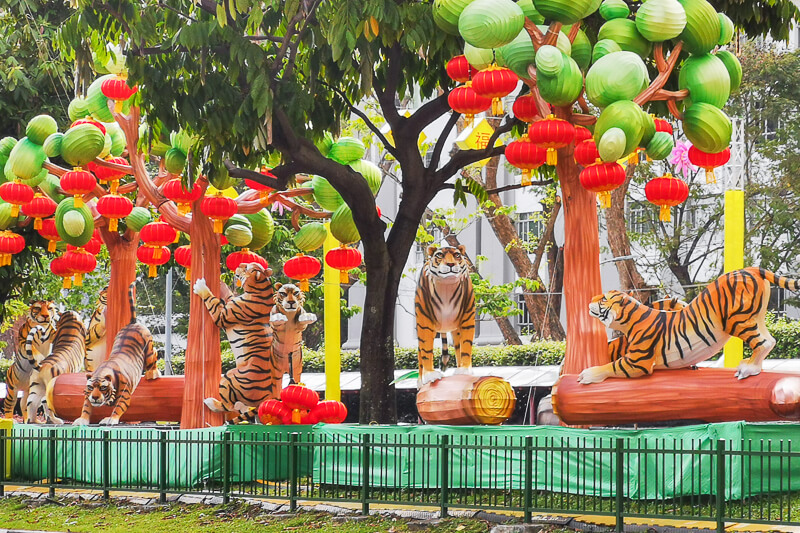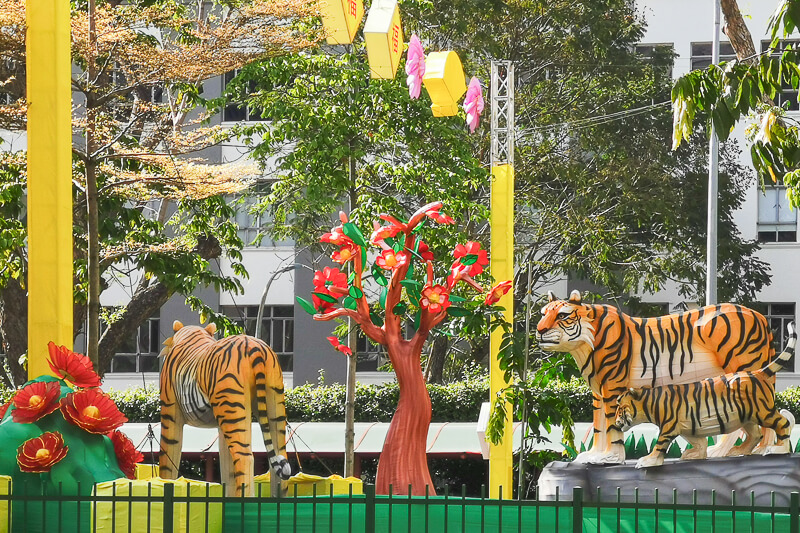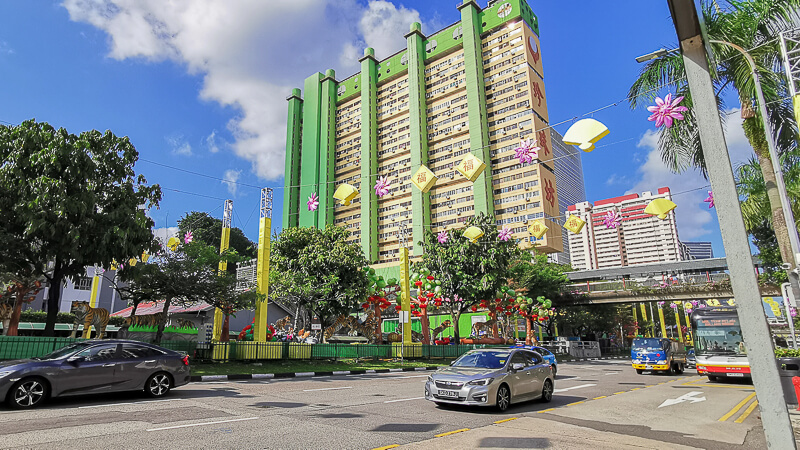 CNY Decorations along South Bridge Road
The South Bridge Road features colorful CNY decorations and ornaments.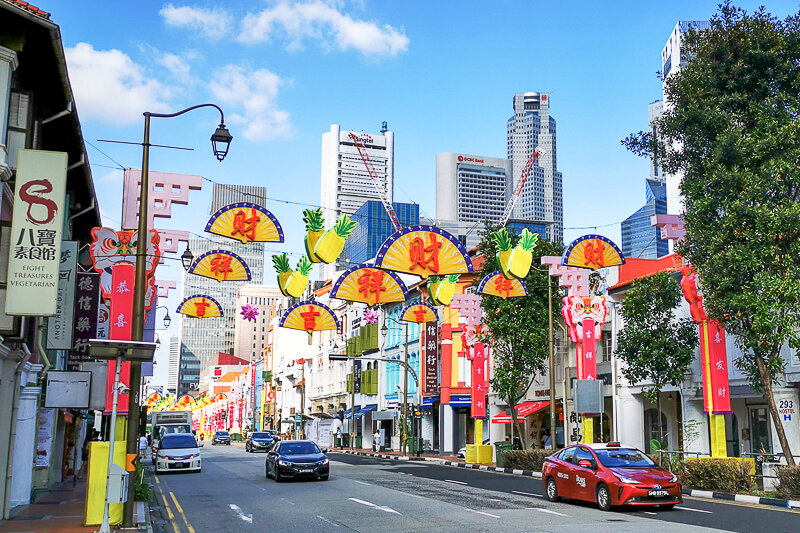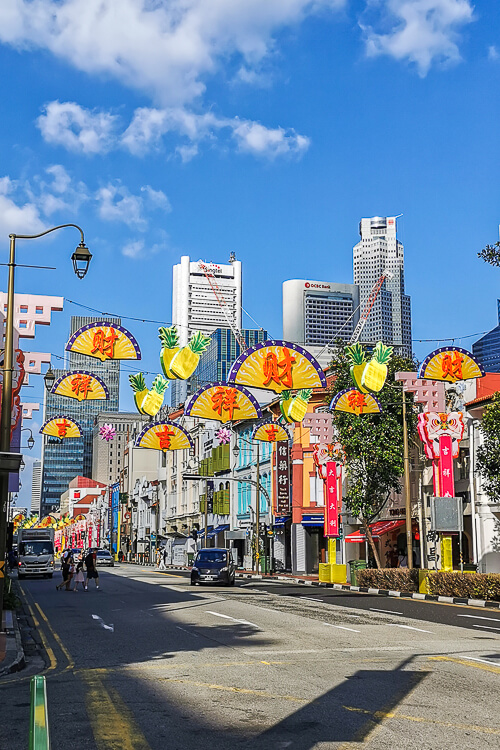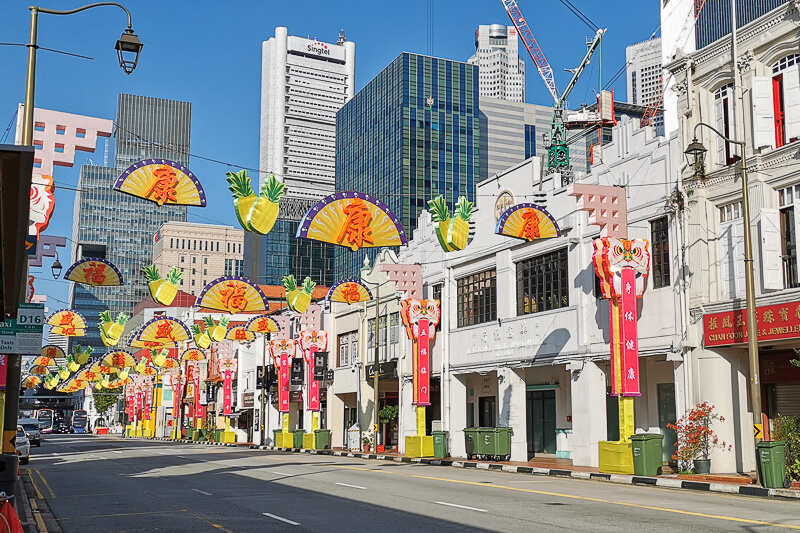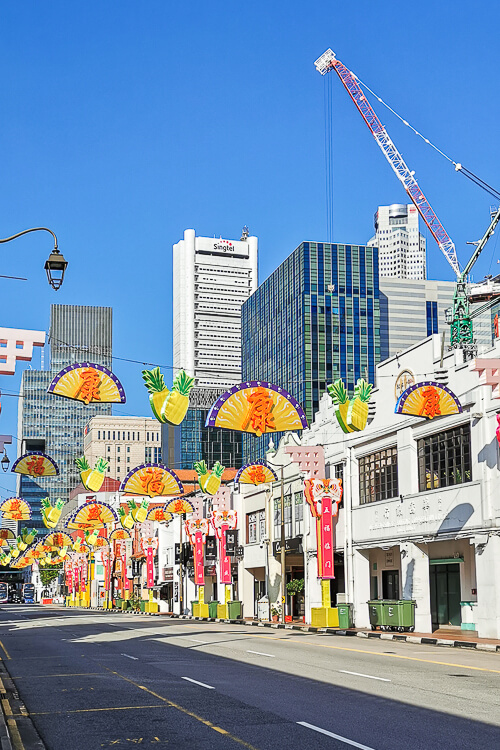 Tiger Sculptures at Kreta Ayer Square
At Kreta Ayer Square (which is located between Chinatown Complex and Buddha Tooth Relic Temple), there are 12 tiger sculptures painted by local artists that aim to promote awareness about tiger conservation.
This exhibition is a collaboration between World Wild Fund for Nature (Singapore) and Temenggong Artists in Residence.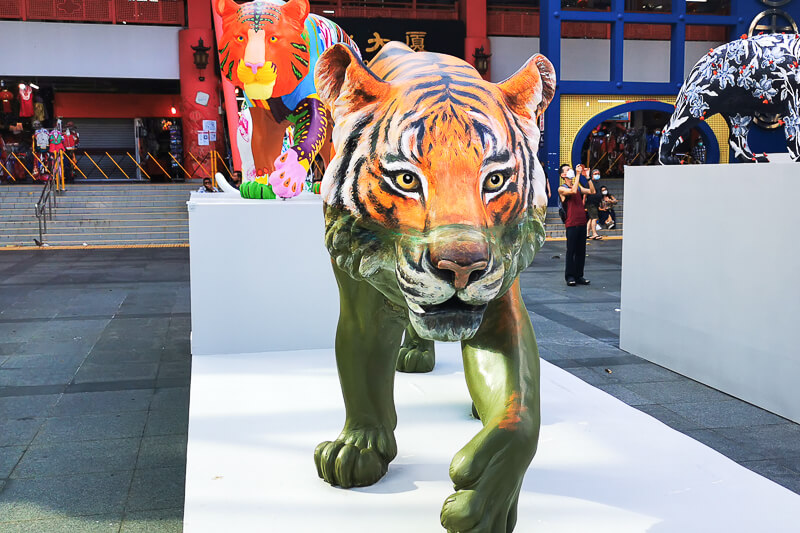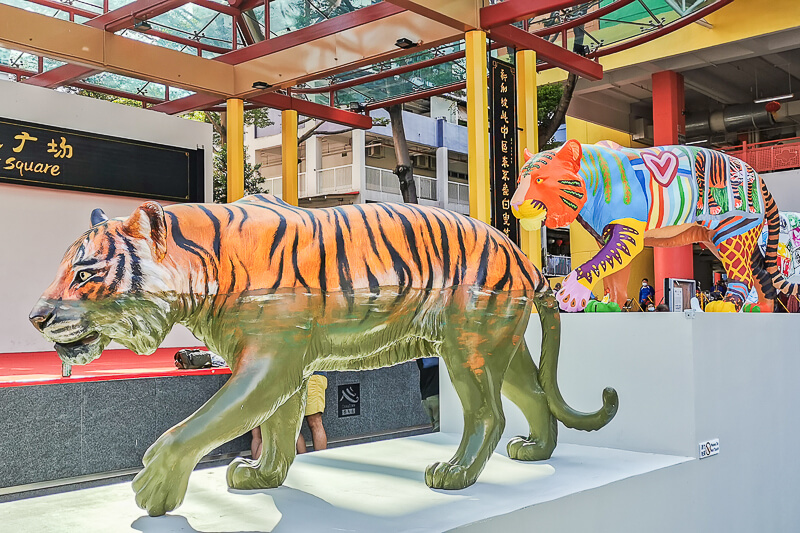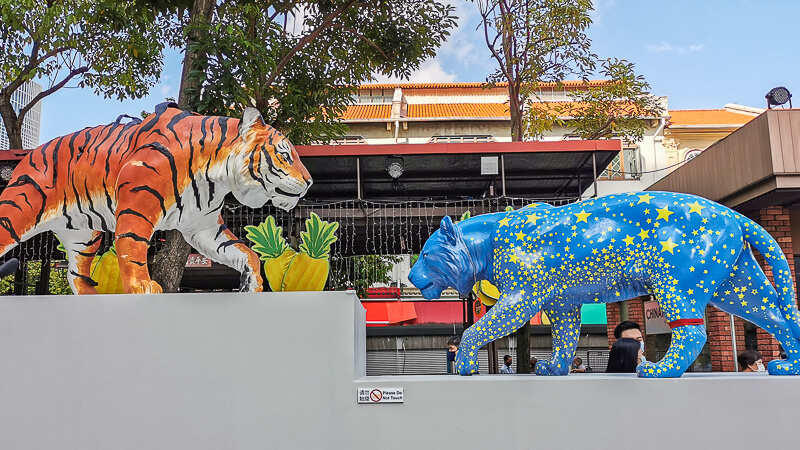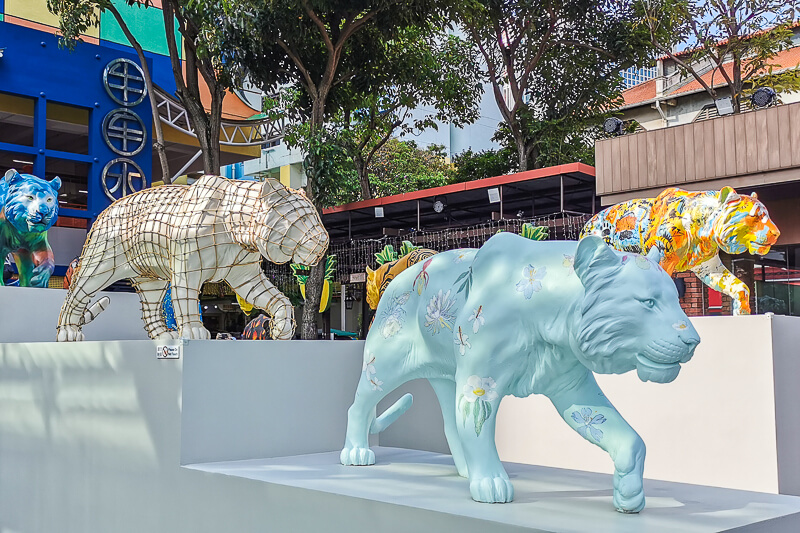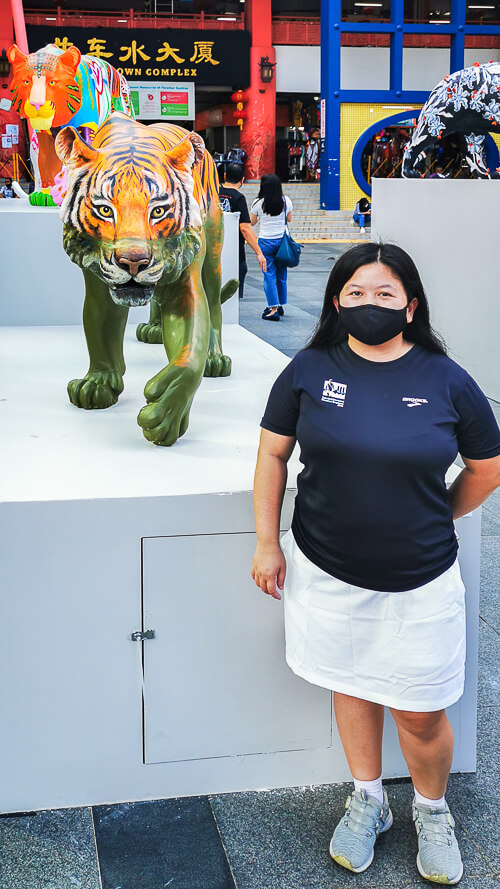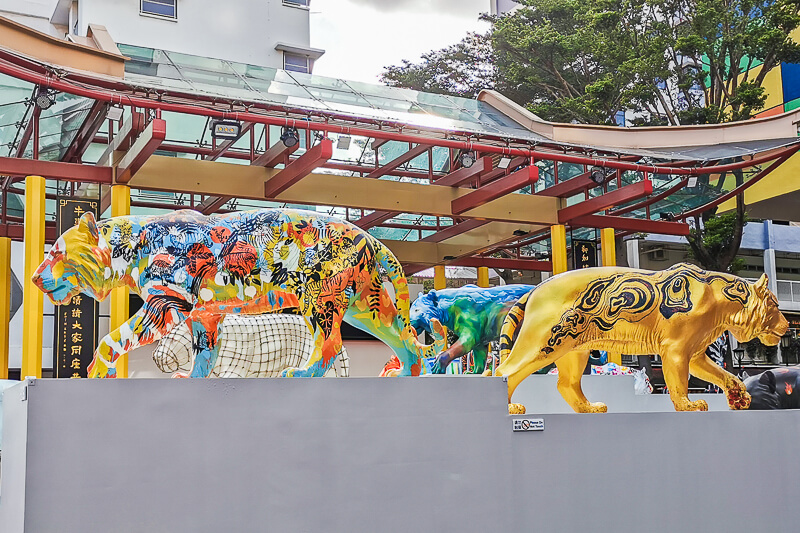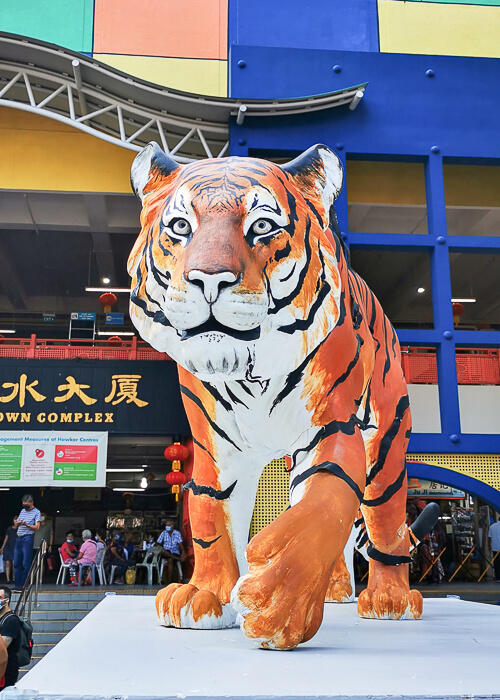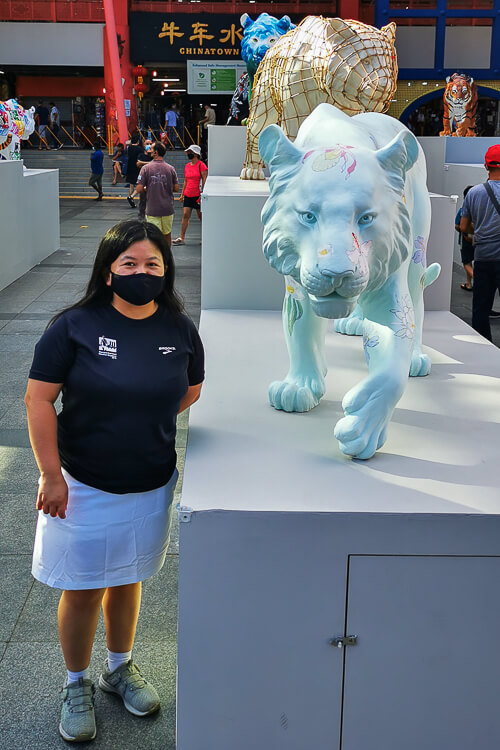 CNY Decorations at Buddha Tooth Relic Temple
Buddha Tooth Relic Temple is decorated with red lanterns long its perimeter, as well as various parade-float-lookalike with cute sculptured tiger lanterns.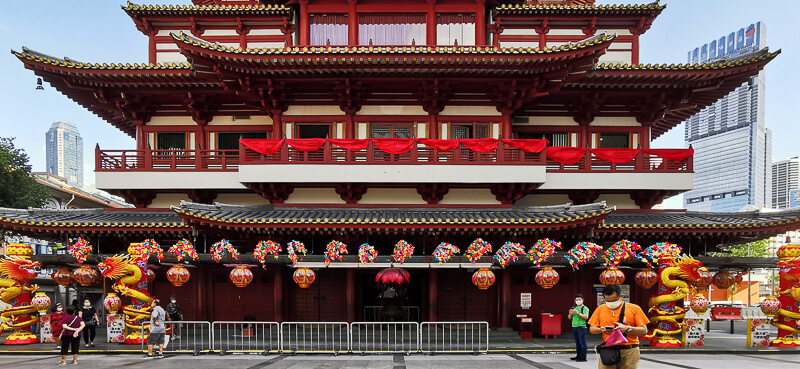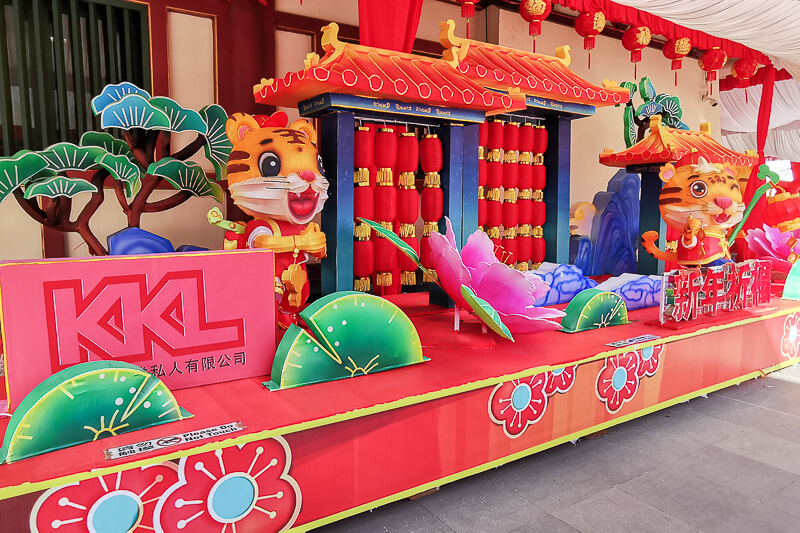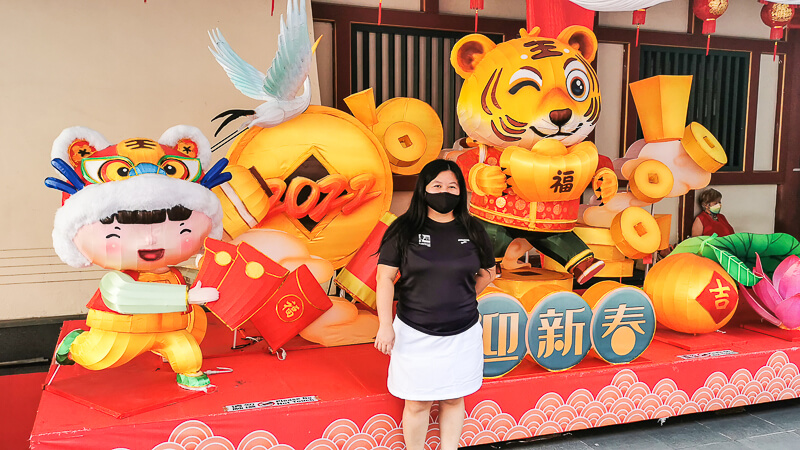 Chinatown Street Markets
The street market is still open and the stalls are selling Chinese New Year goodies and decorations.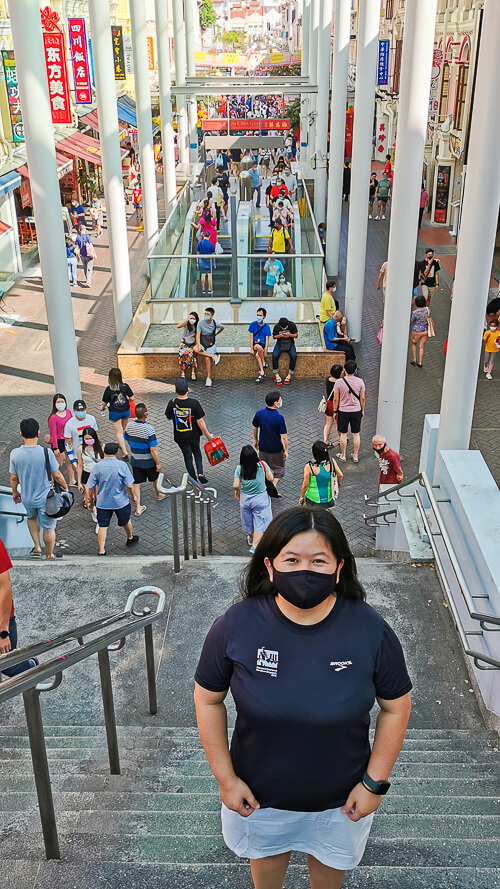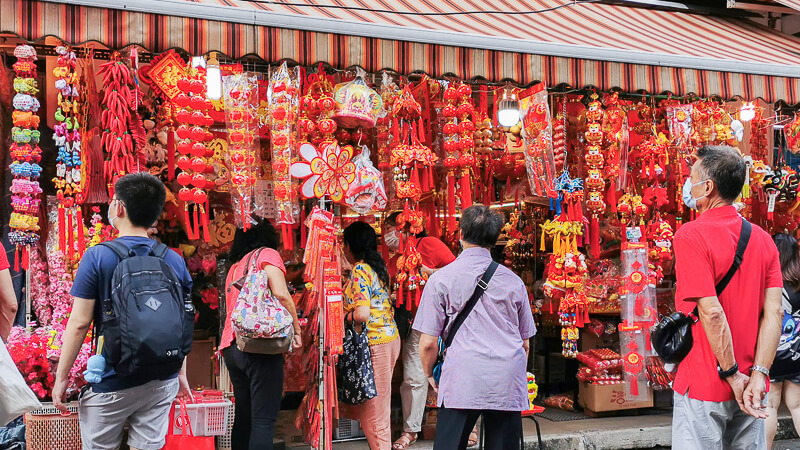 Chinatown Point
At the entrance of Chinatown Point, you'll see a cute LED Ball with ears. A great photo spot.
Inside Chinatown Point, at the atrium, you'll find a wishing tree and zodiac sign predictions.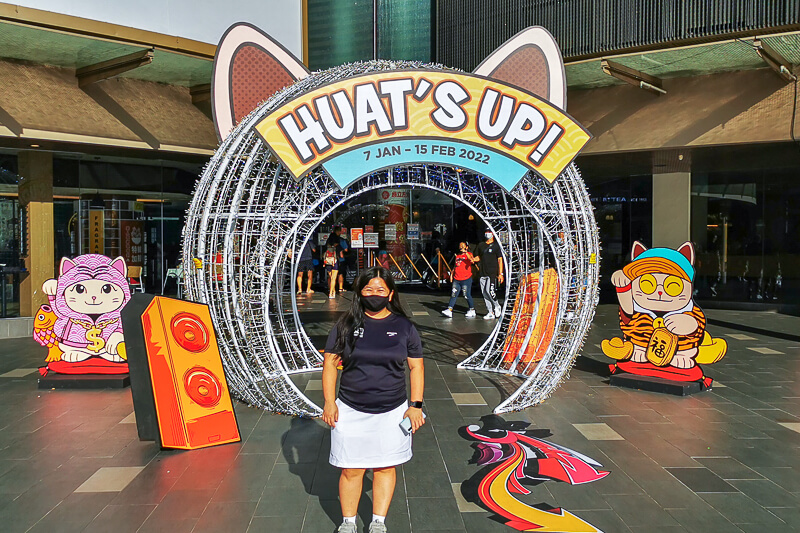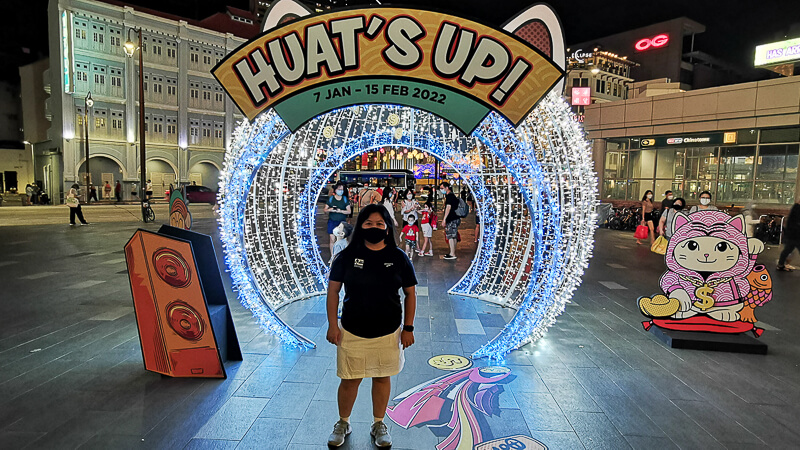 If you like my work, you can buy me a coffee! Your support will help me to keep going!