To usher in the Spring Festival and the Year of Tiger, Gardens by the Bay is showcasing their popular Chinese New Year floral display, Dahlia Dreams, from 4 Jan 2022 to 20 Feb 2022 at Flower Dome.
Even though Dahlia Dreams has been the recurring theme for the past several years at Flower Dome, every year's exhibition is different.
This year's exhibition features:
Giant coin pouches and tiger cub at the entrance
River Hongbao lantern set named Spring Fragrances (花香满溢) at flower field. This lantern set consists of three Chinese moon gates, a pair of rabbits and larger-than-life narcissus blooms
Cute tiger cubs scultptures
2,000 stunning dahlias and vibrant azaleas, chrysanthemums and cymbidiums
If you're planning to visit, I recommend going early in the morning to avoid the crowd. The Flower Dome is open from 9am to 9pm daily.
Here are the photos I took during my visit on a Saturday late afternoon.
Coin Pouches and Tiger Cub
Right after you enter Flower Dome, you will be greeted by this adorable tiger cub standing on top of a giant coin pouch. It's quite a popular photo spot, so if you want a photo without anyone in the background, you need to be patient.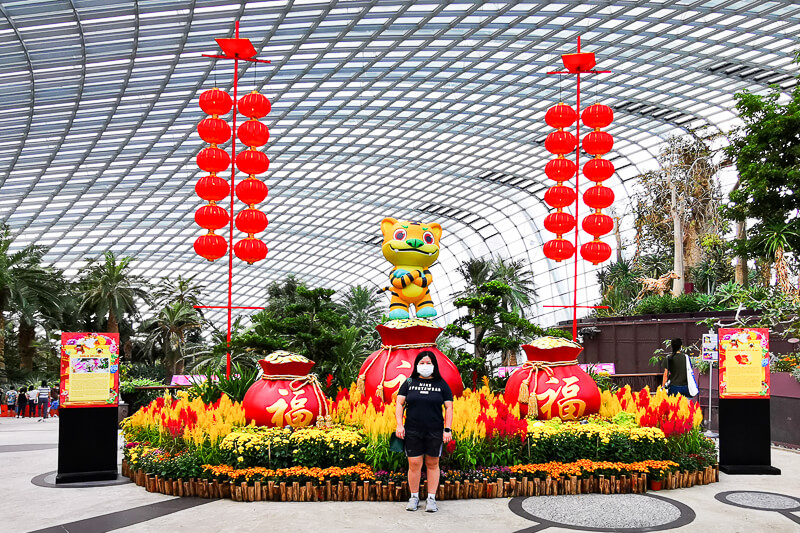 Flower Field
The centerstage of Flower Dome is none other than the flower field at the lower floor. Here, you can find a pagoda, three moon gates, rabbit lanterns, narcissus lanterns as well as two thousand dahlias, chrysanthemums and cymbidiums.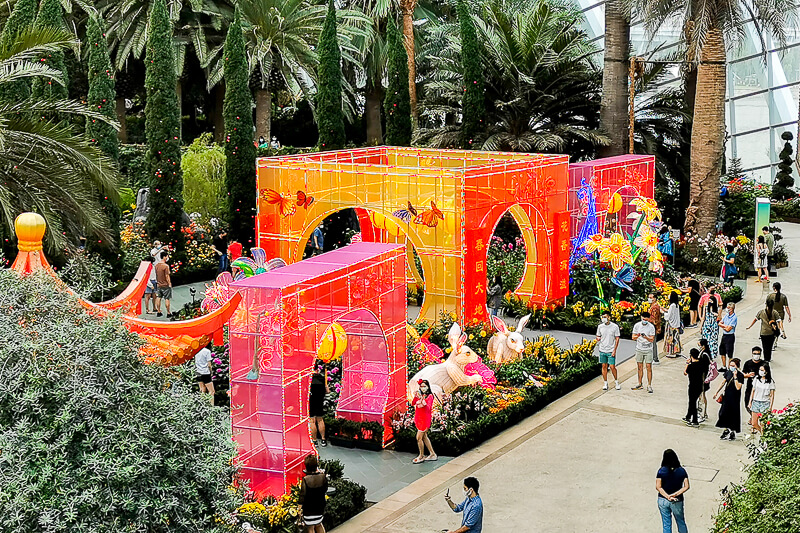 Tiger Cubs
This calligraphy-writing tiger cub is too cute not to take a photo with.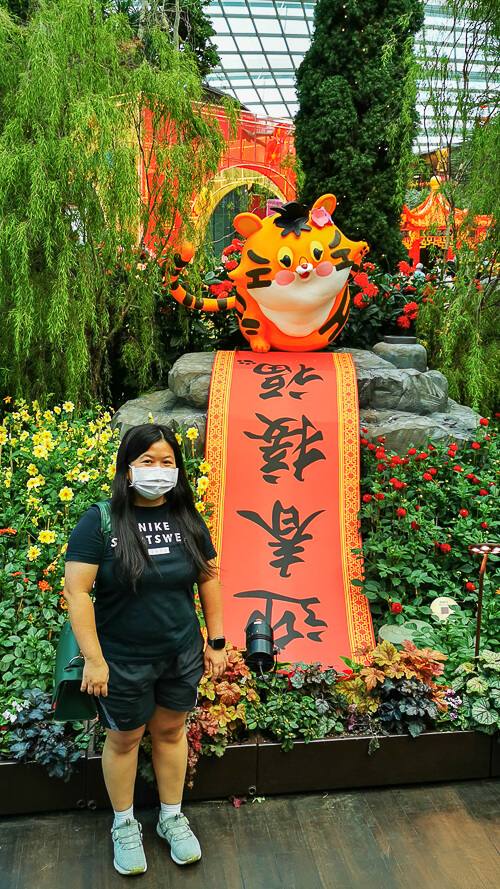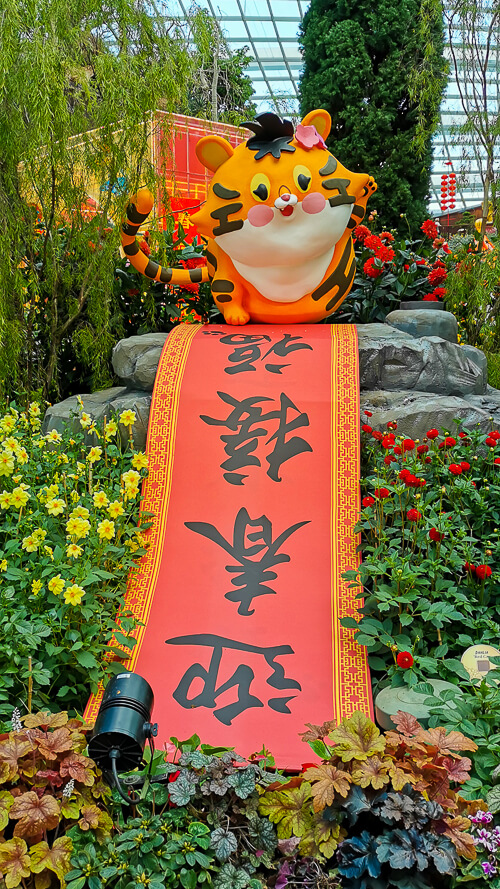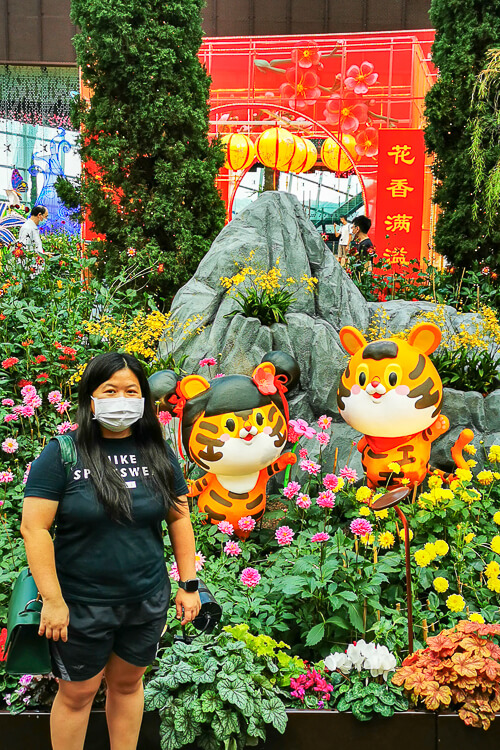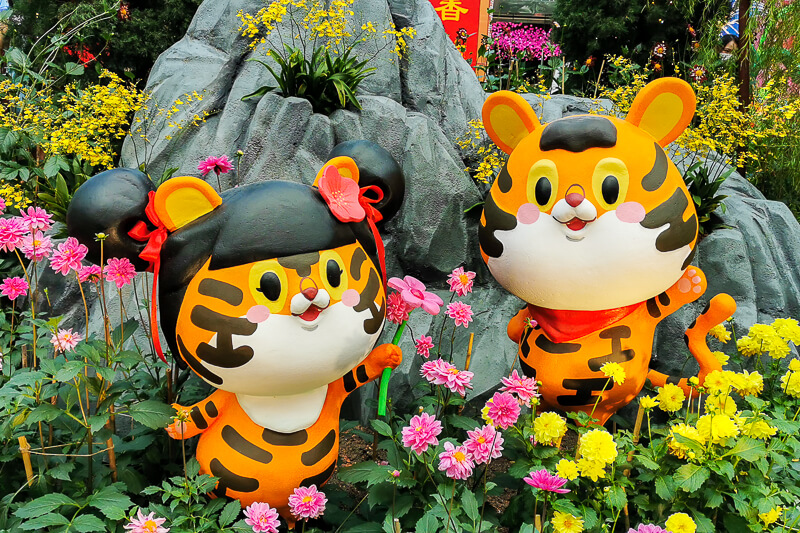 Pavilion and Moon Gates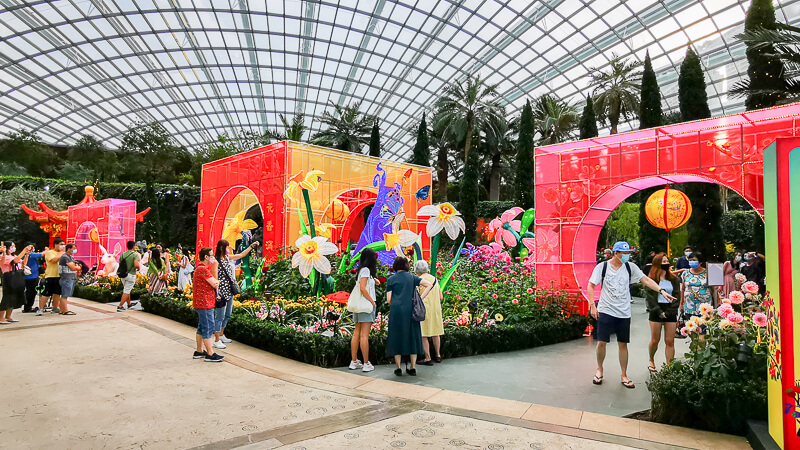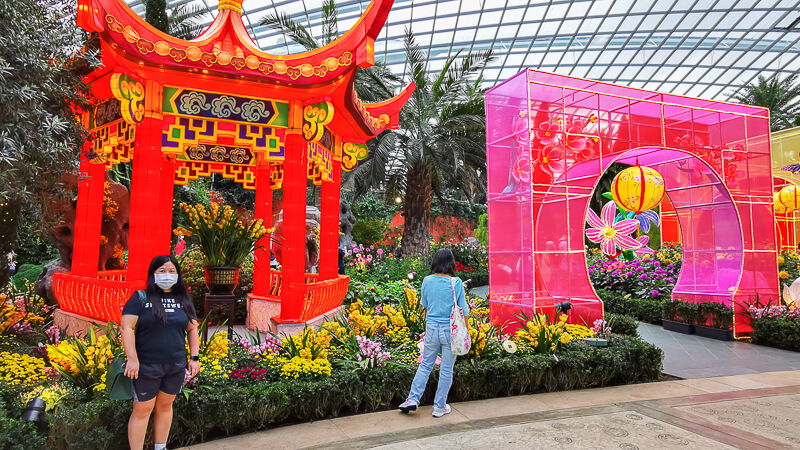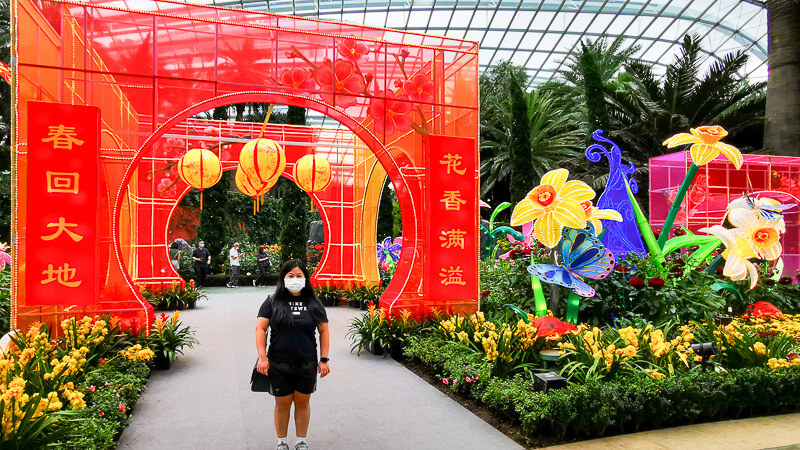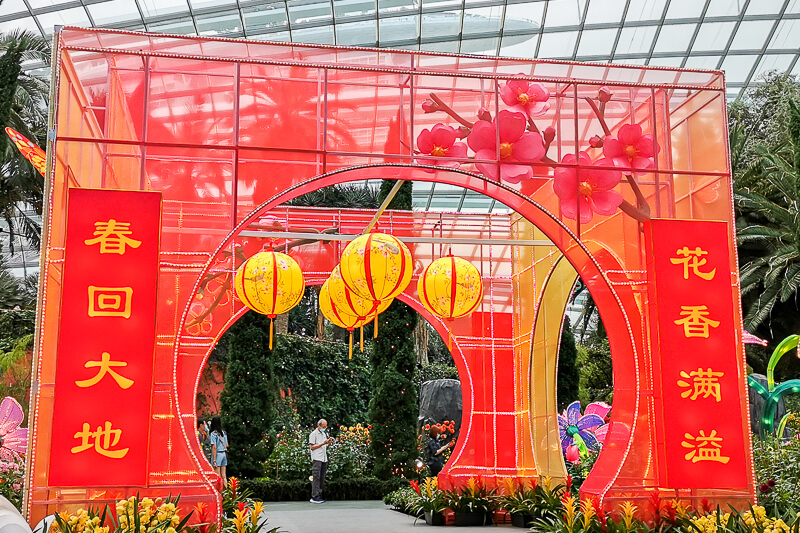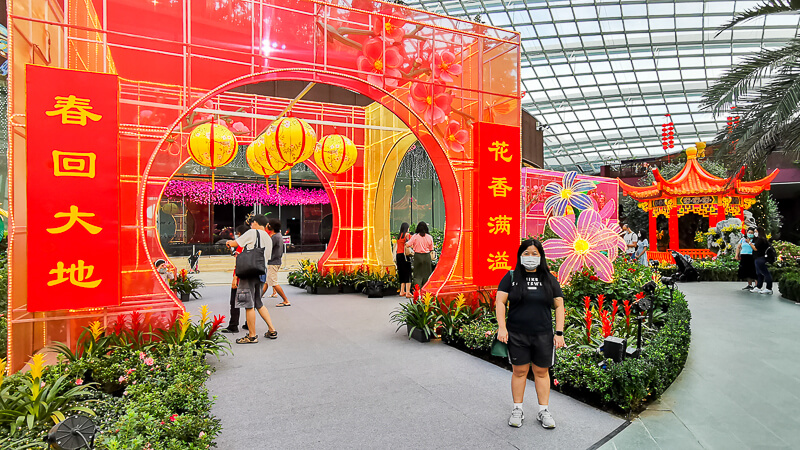 Rabbits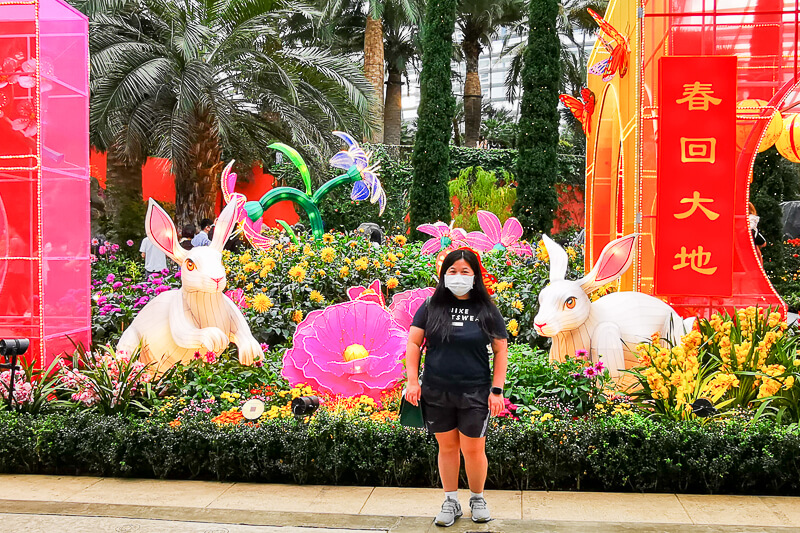 Giant Narcissus Blooms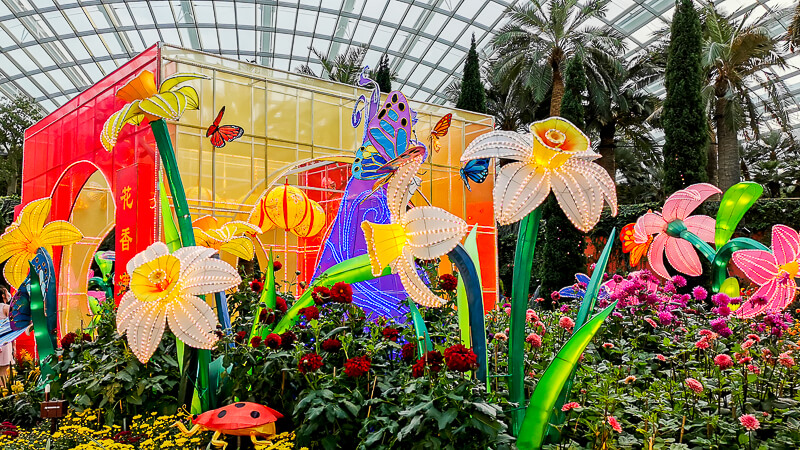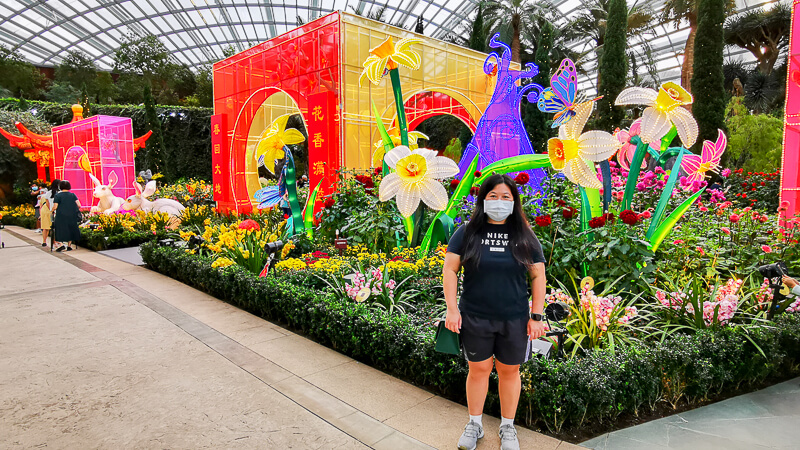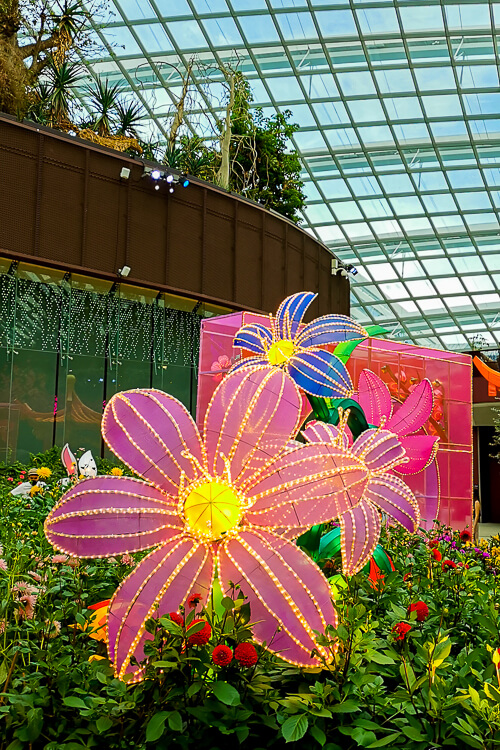 The Flowers
A visit to Flower Dome is not complete if I don't photograph the flowers, right? So, get ready to be bombarded with beautiful flower photos!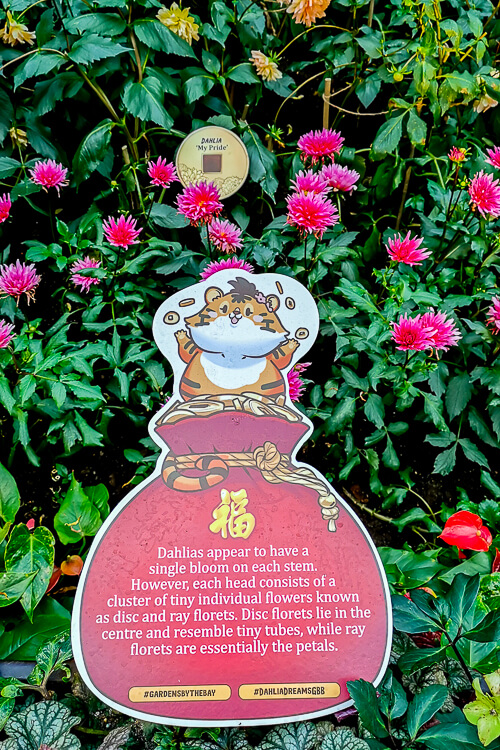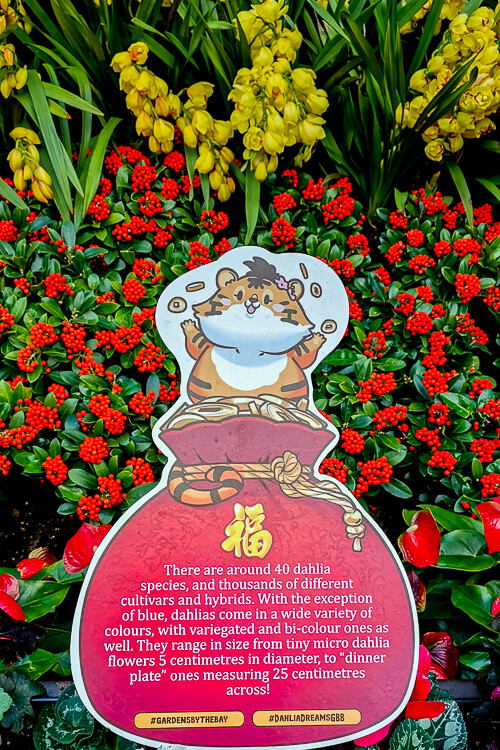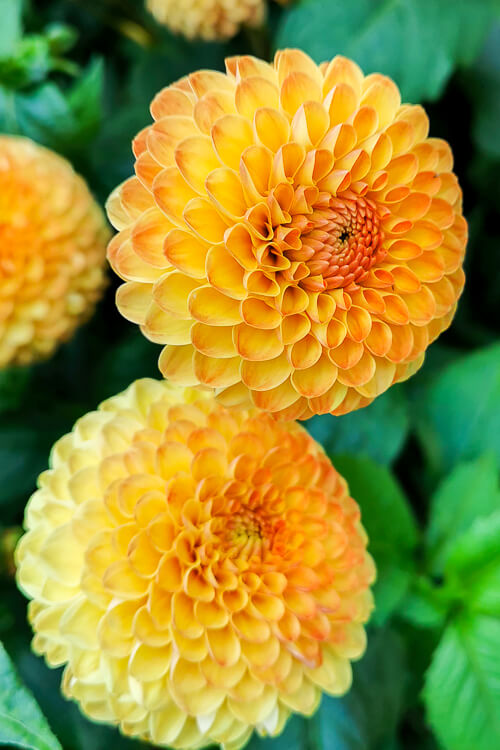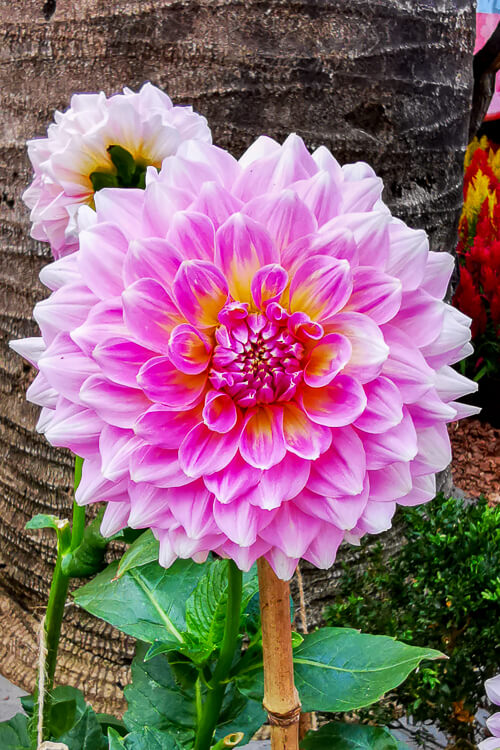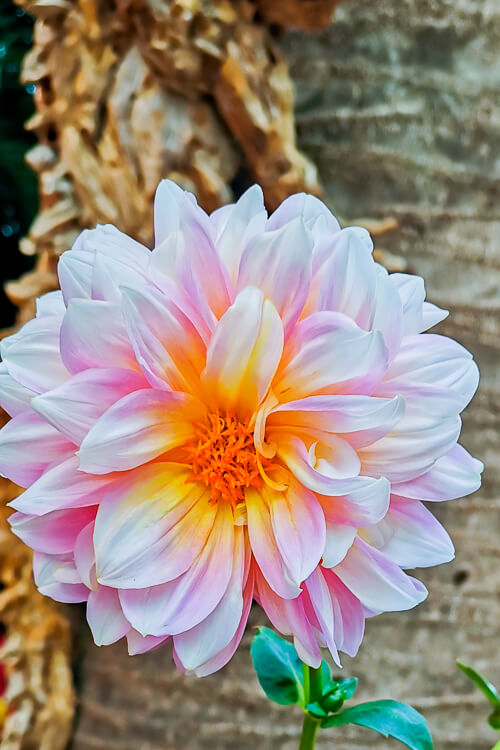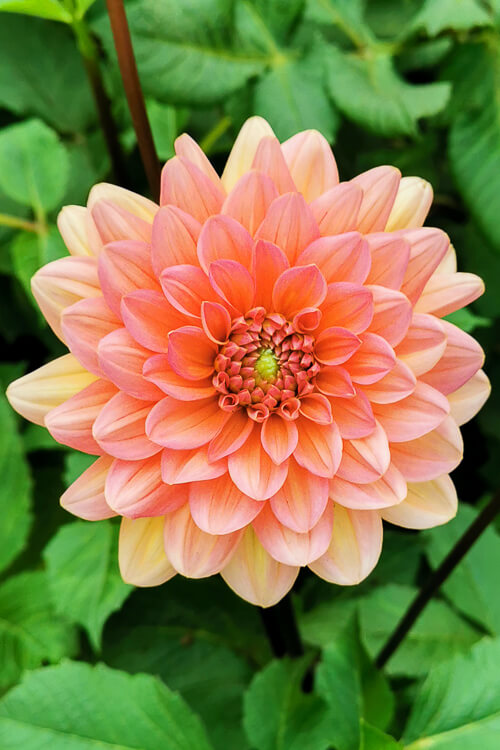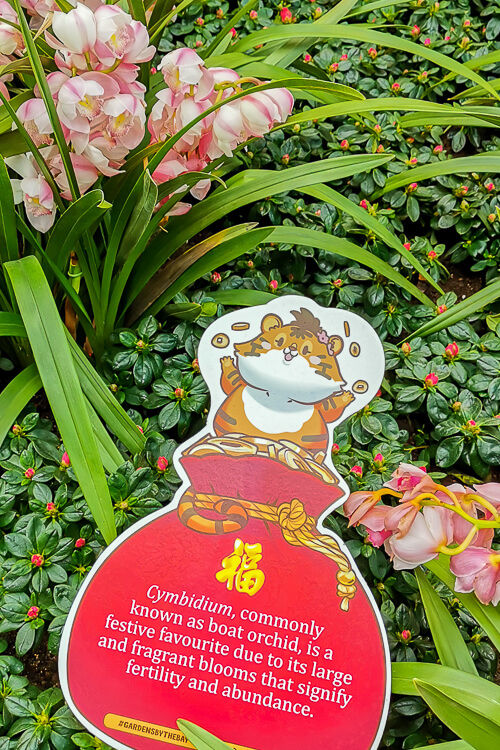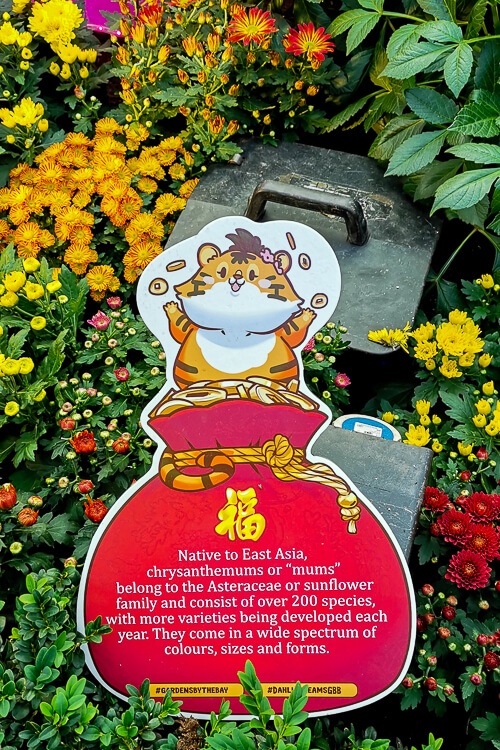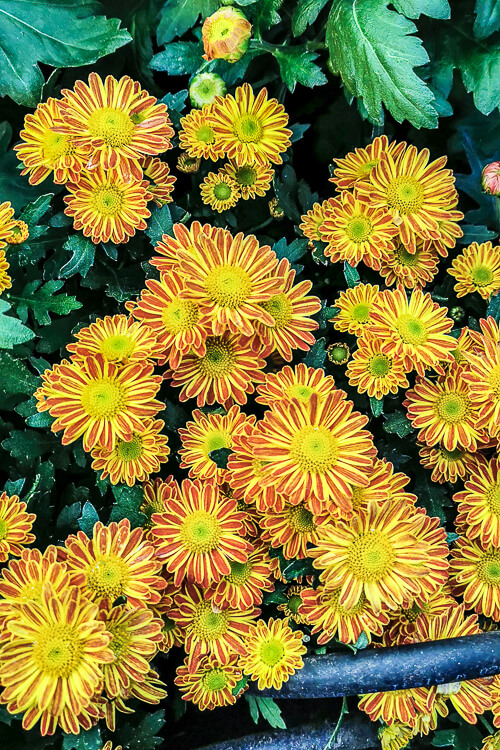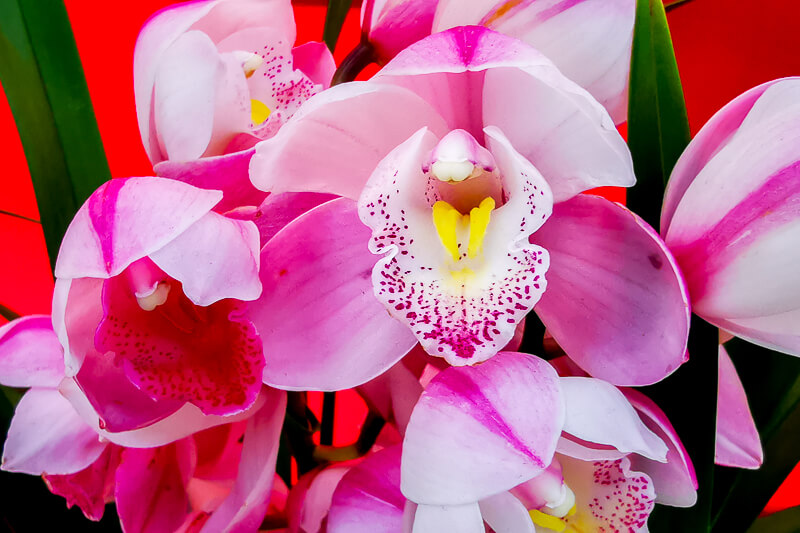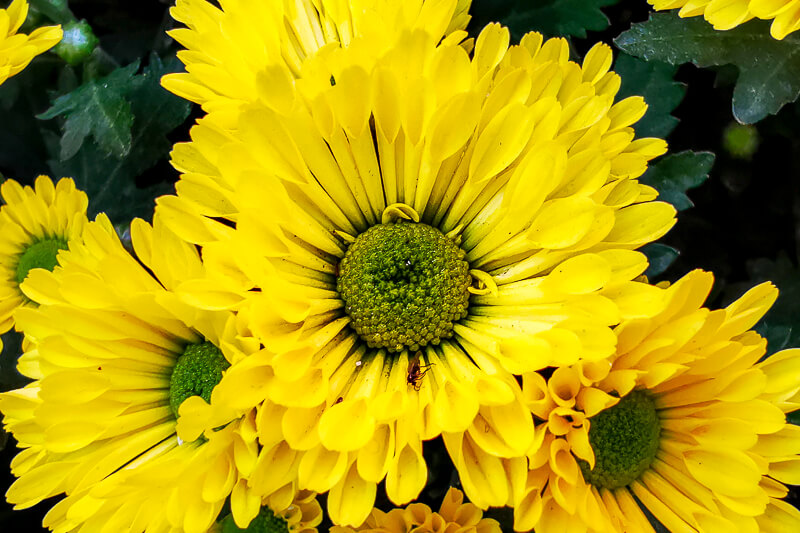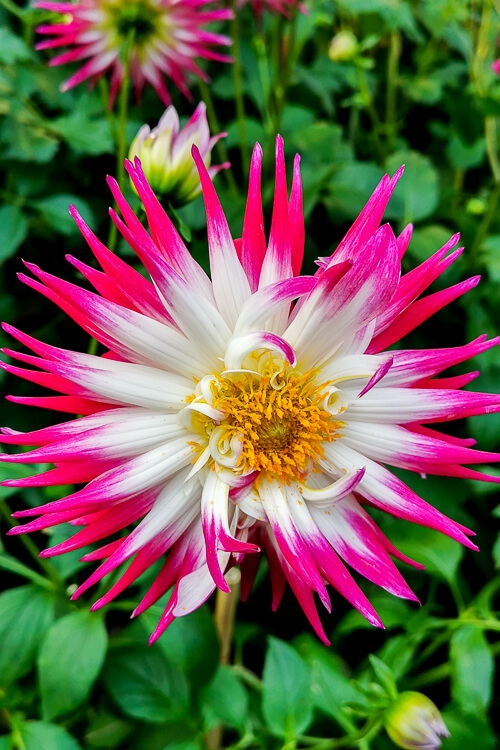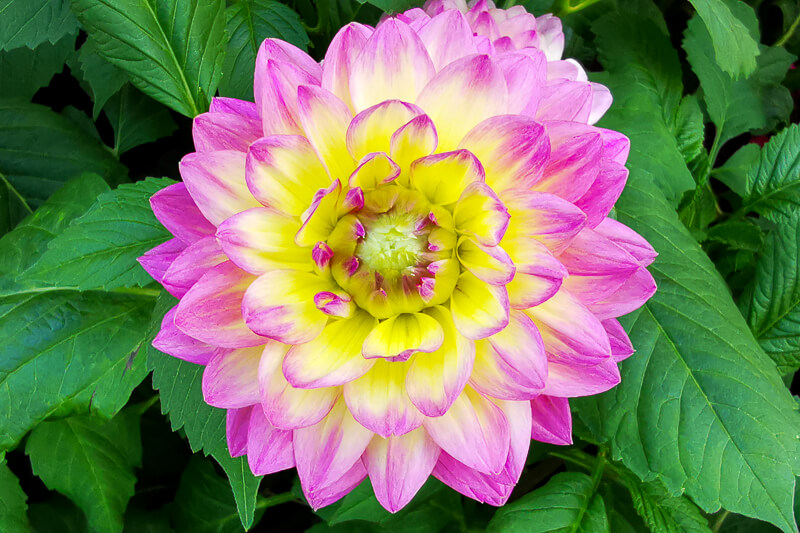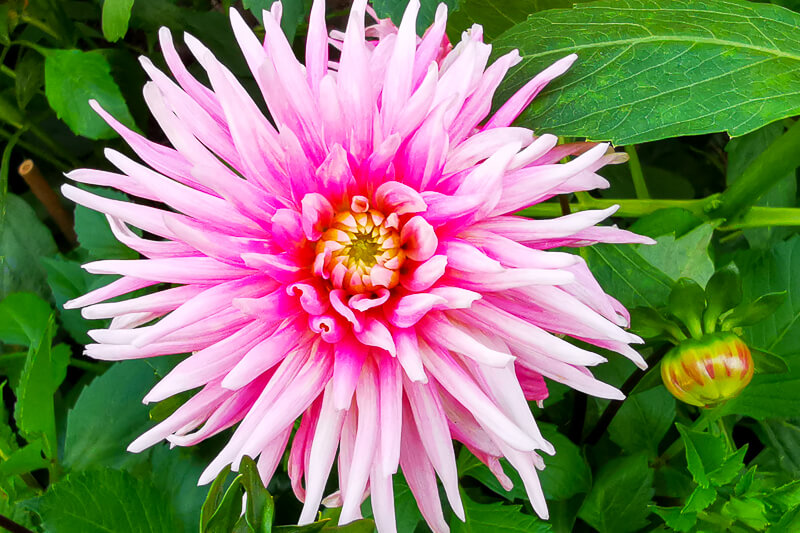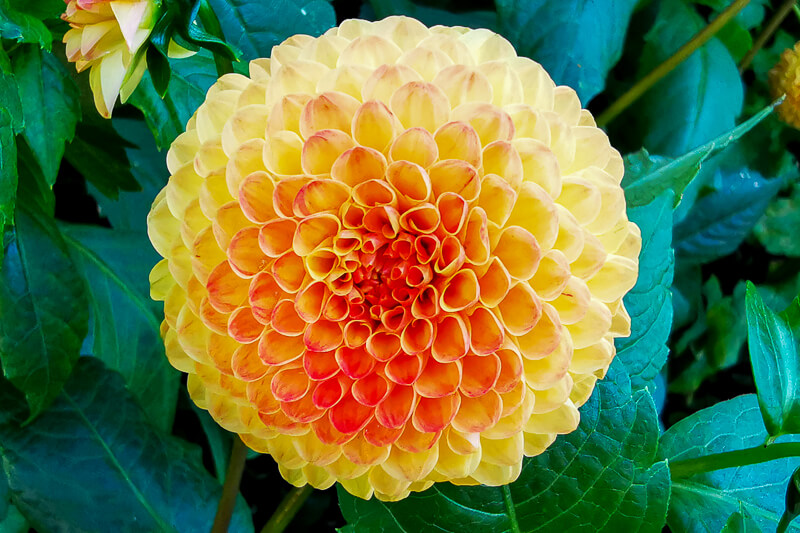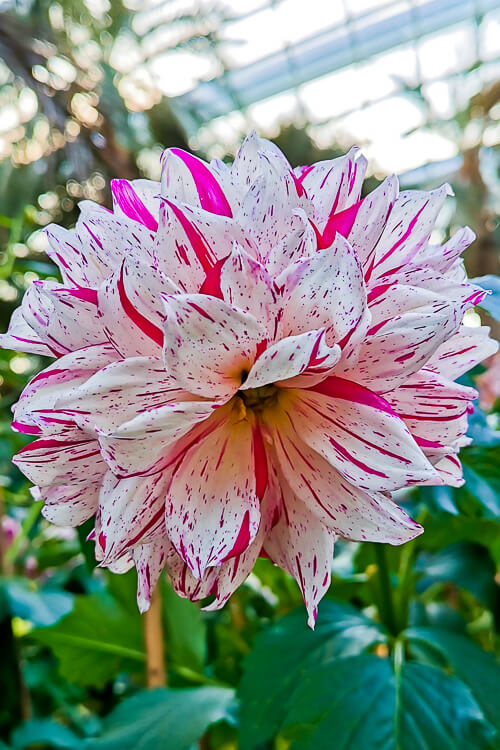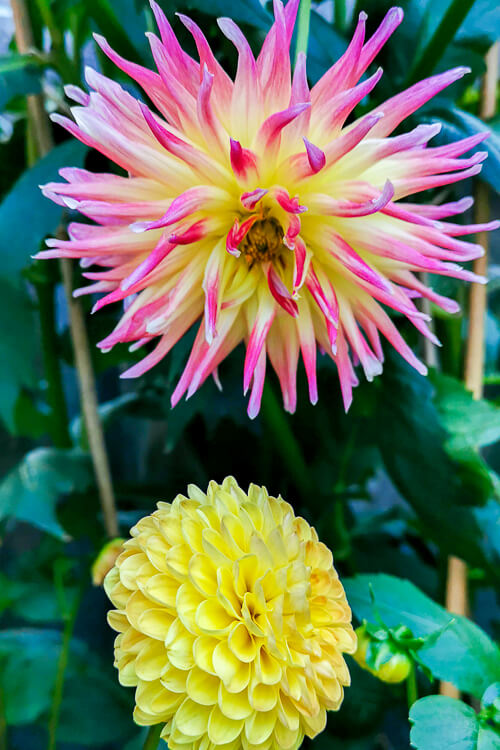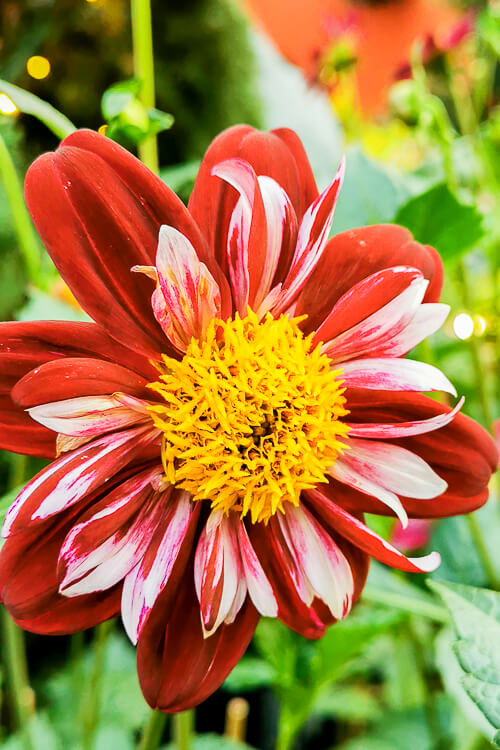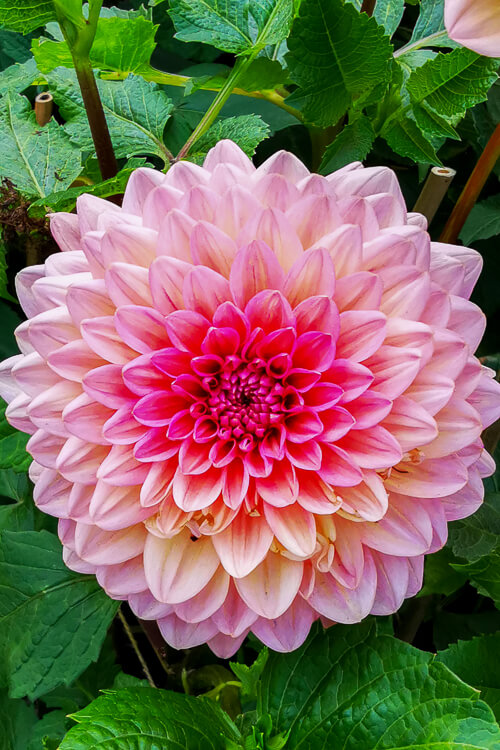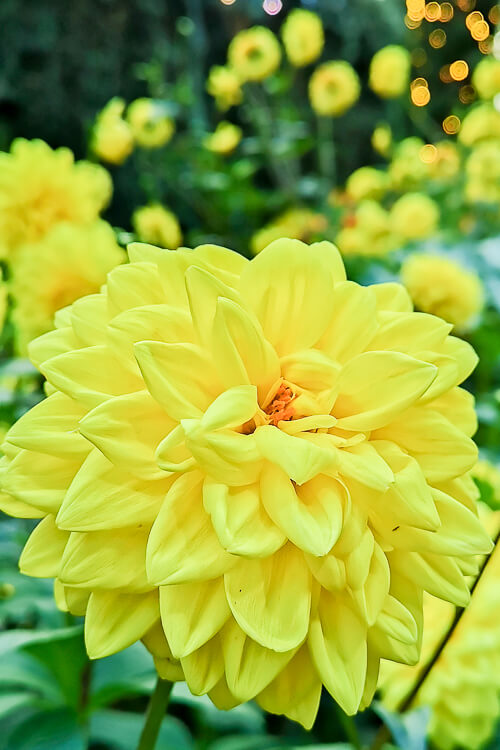 River Hongbao 2022
River Hongbao 2022 will also be held at Gardens by the Bay. Here's the complete details about River Hongbao 2022.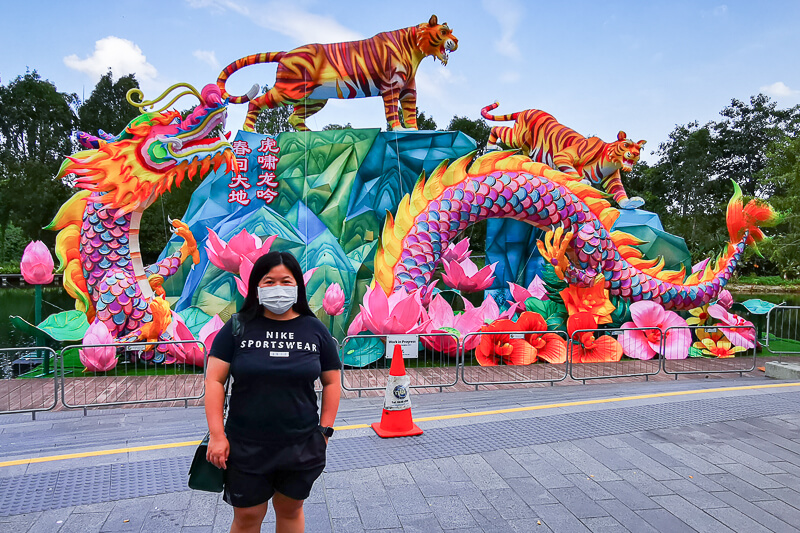 Related Posts
Chinese New Year Events in Singapore
CNY 2022 at Chinatown: Street Light Up, Tiger Lanterns & Sculptures
CNY 2022: River Hongbao at Gardens by the Bay
Sakura & Tokidoki Display Welcoming the Spring at Flower Dome
If you like my work, you can buy me a coffee! Your support will help me to keep going!