From 4 March to 3 April 2022, Flower Dome at Gardens by the Bay is showcasing the cherry blossom display together with tokidoki characters, surrounded by a landscape featuring torii gates, hanami settings, Japanese floral art (Ikebana), and a display of Japanese carp streamers known as koinobori.
This year marks Gardens by the Bay's 10th anniversary, and there will be 8 floral displays throughout the year at Flower Dome. The first floral display in 2022 was Dahlia Dream which took place in Jan & Feb during Chinese New Year. This Sakura is the second floral display of the year.
All Singaporeans who hold a blue or orange CHAS card are eligible for free entry to Flower Dome, from 5 March to 11 March 2022 to catch the Sakura floral display.
Looking for ideas on what to do in Singapore? Here's my guide on the best things to do in Singapore.
Torii Gates
The first thing you'll see once you enter Flower Dome is the Torii gate and sakura flowers.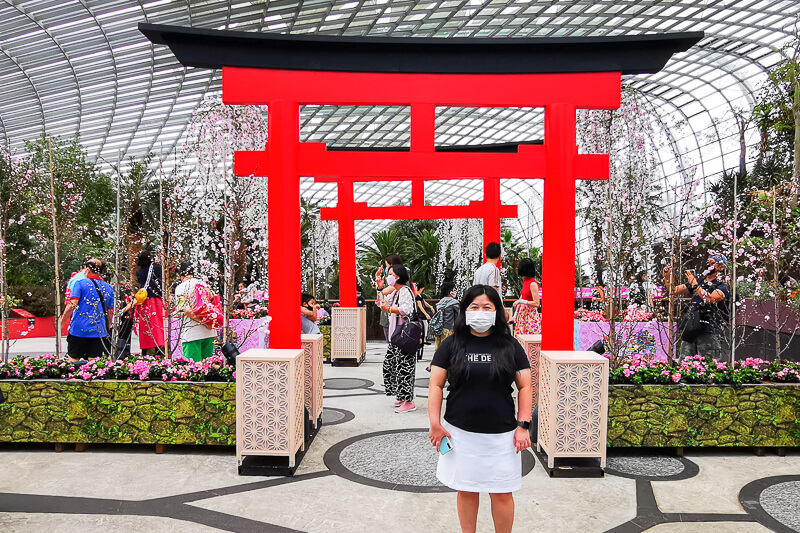 More torii gates can be found at the Flower Field.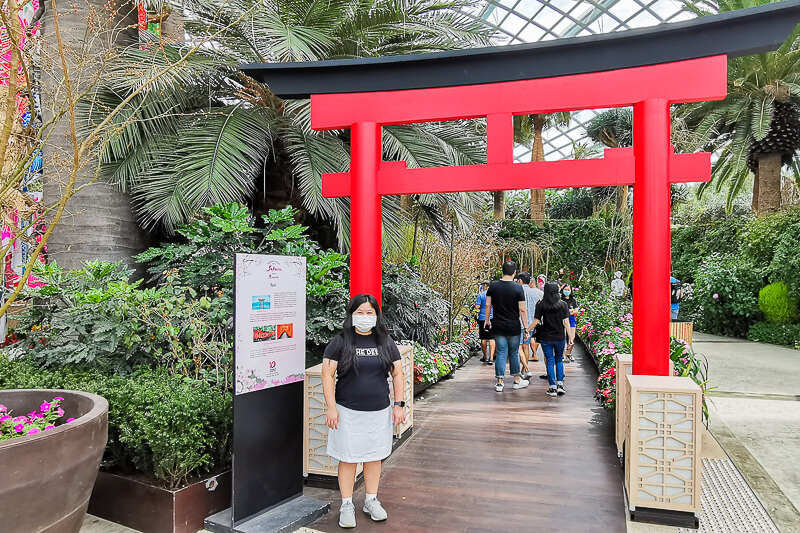 There is also an information board about the meaning of torii gate.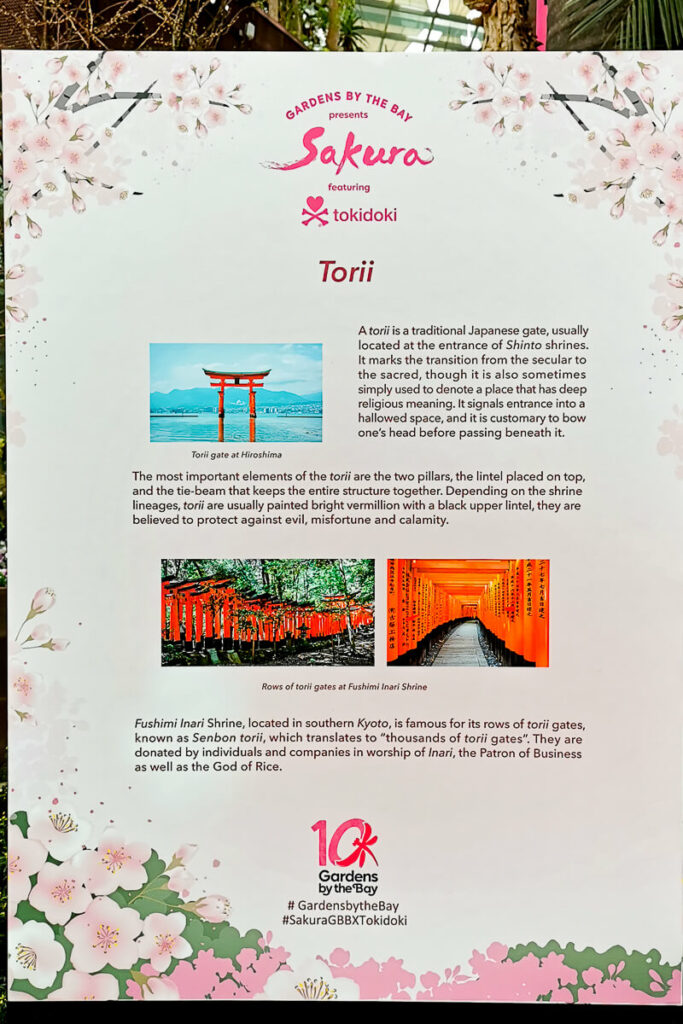 Flower Field
The Flower Field is fitted with Sakura flowers, tokidoki characters and various Japanese cultural elements.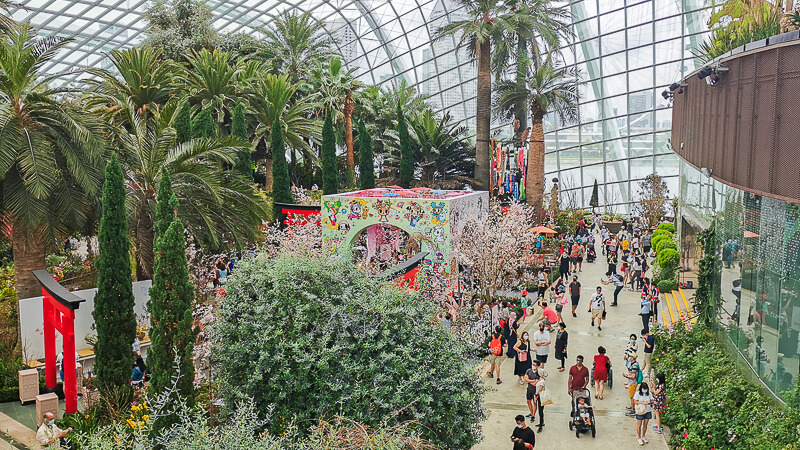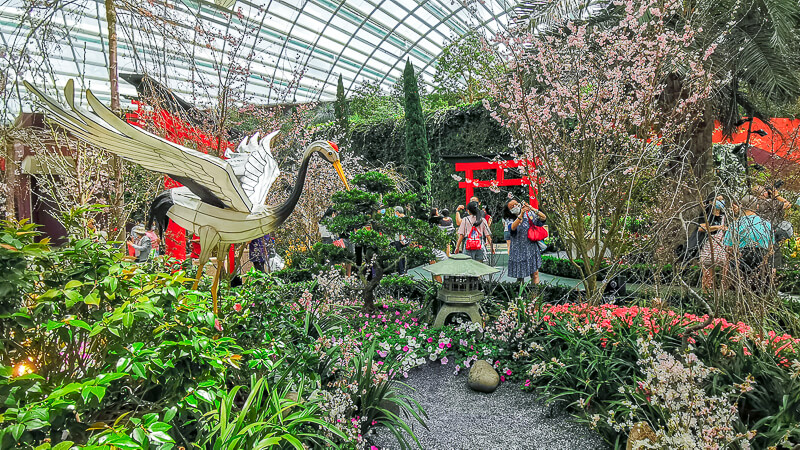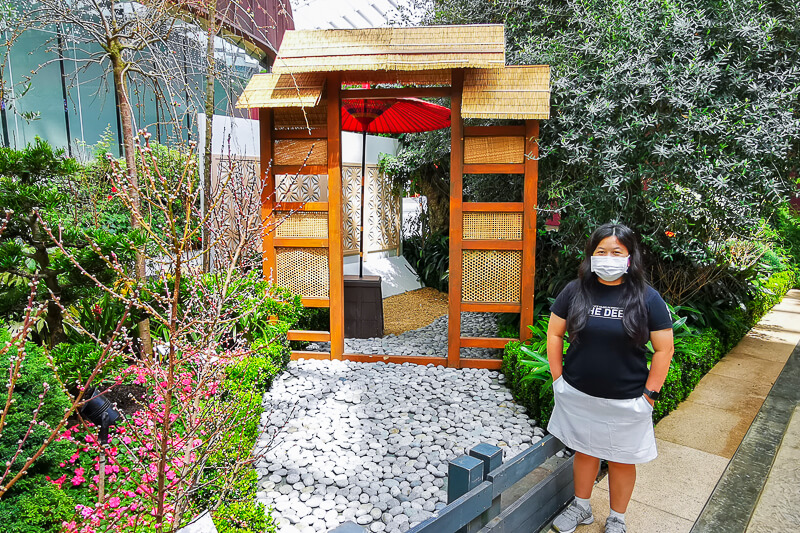 tokidoki
I did not grow up during tokidoki era, so I'm not familiar with the characters at all. To keep up with the latest trend, I did my research and found their names! And here they are…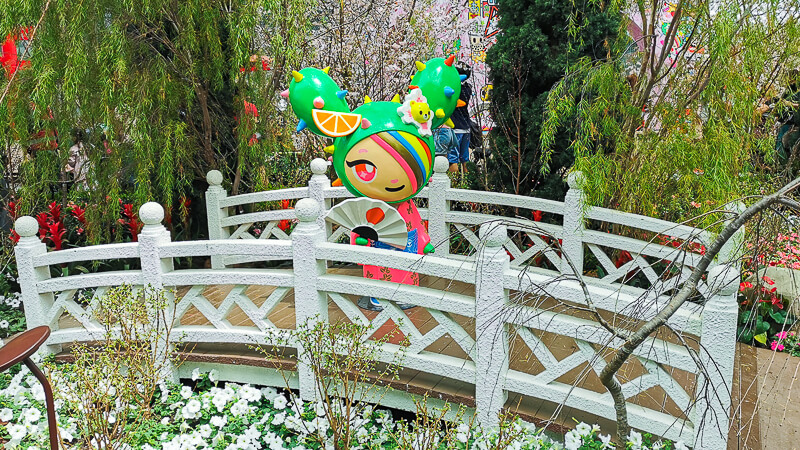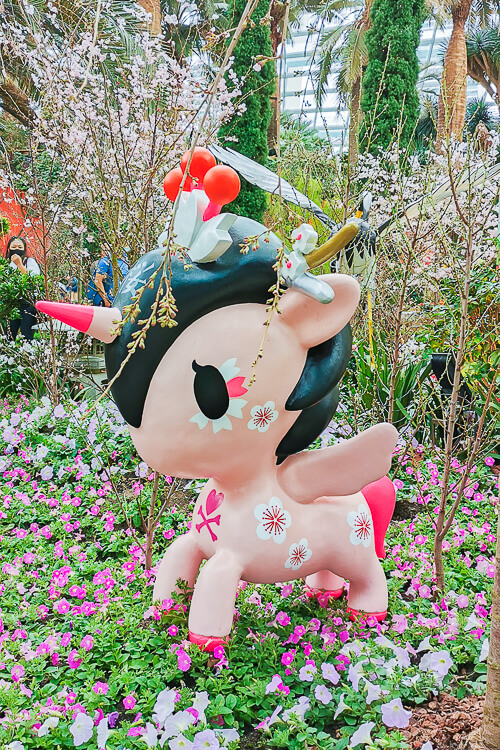 Ikebana
There is a section at Flower Field dedicated to Ikebana display. Ikebana is the ancient and traditional art of Japanese flower arrangement which aims to bring out the inner beauty and grace of nature with the minimal use of floral materials.
I am not an art person but I do enjoy watching these floral arrangement.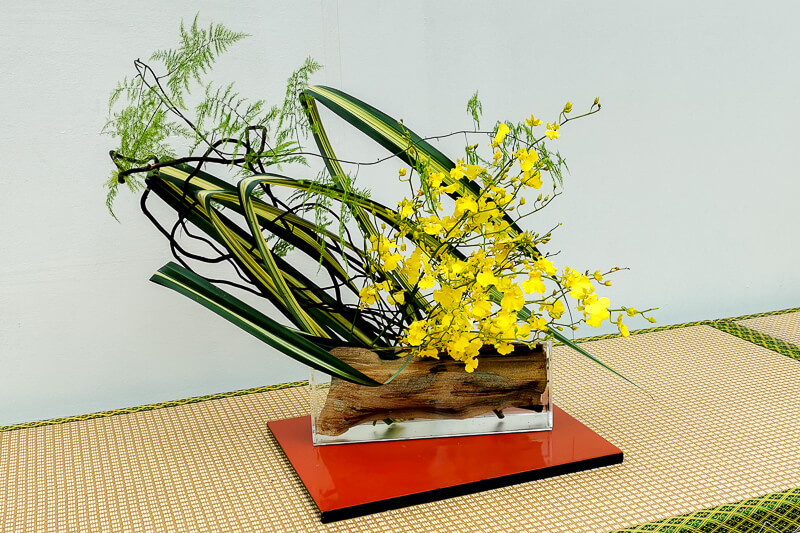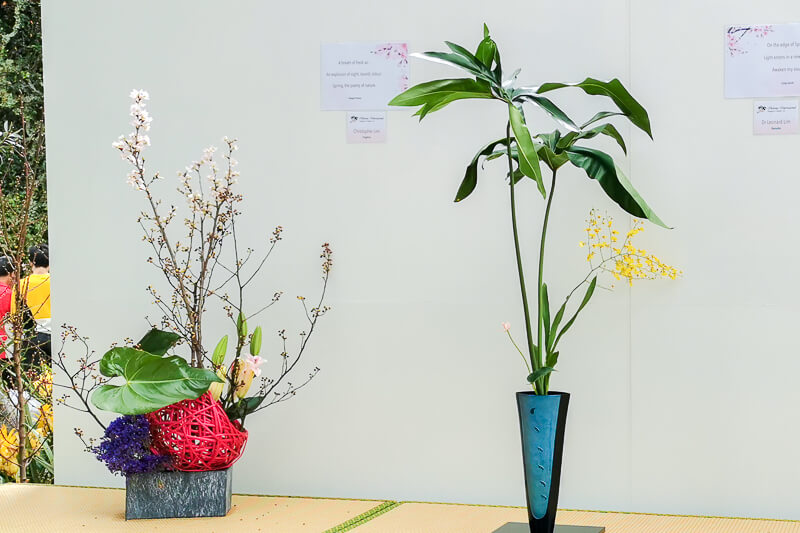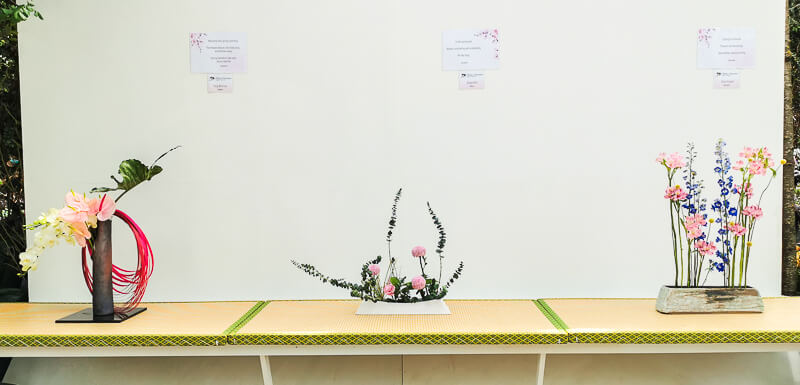 Sakura
There are plenty of Sakura flowers of various colors and shapes. Unfortunately, during my visit (third day after opening), there are many cherry blossoms that haven't bloomed yet. Here are Sakuras that have bloomed.
If you're planning to go, don't go too early (as many haven't bloomed yet), but don't go too late also (as many have died). I think the second & third week would be the best time to visit.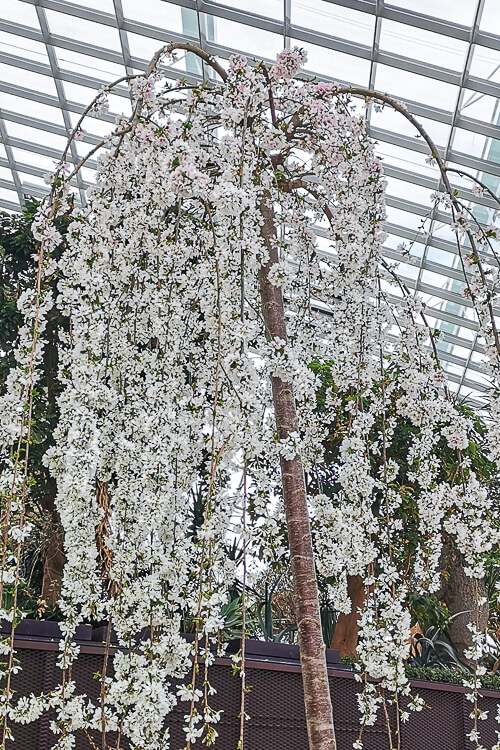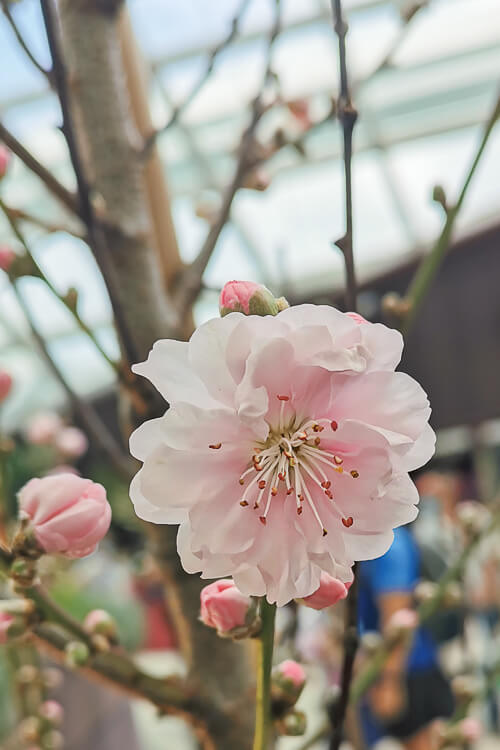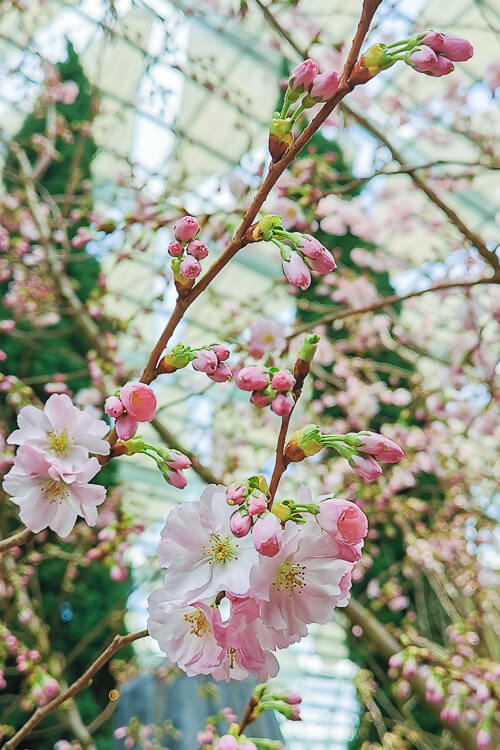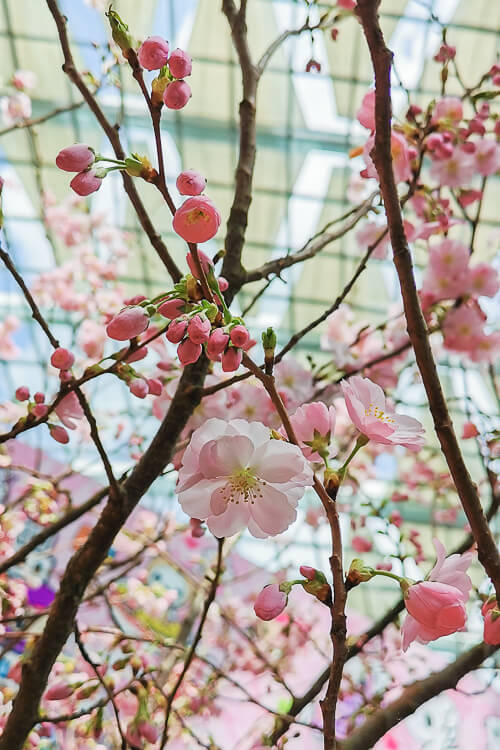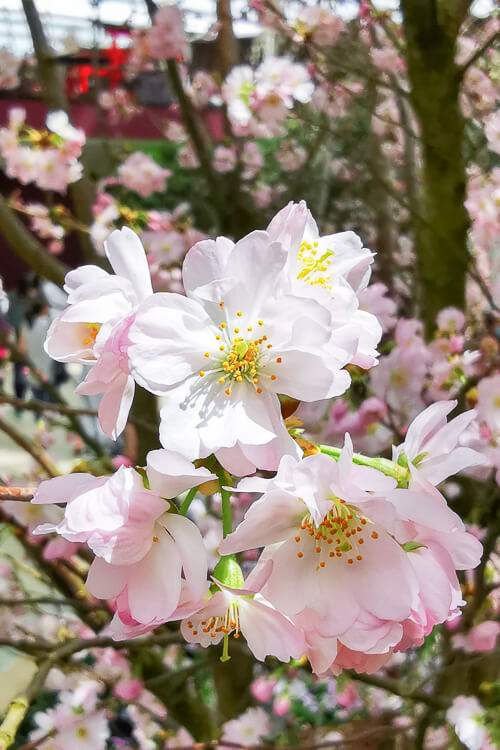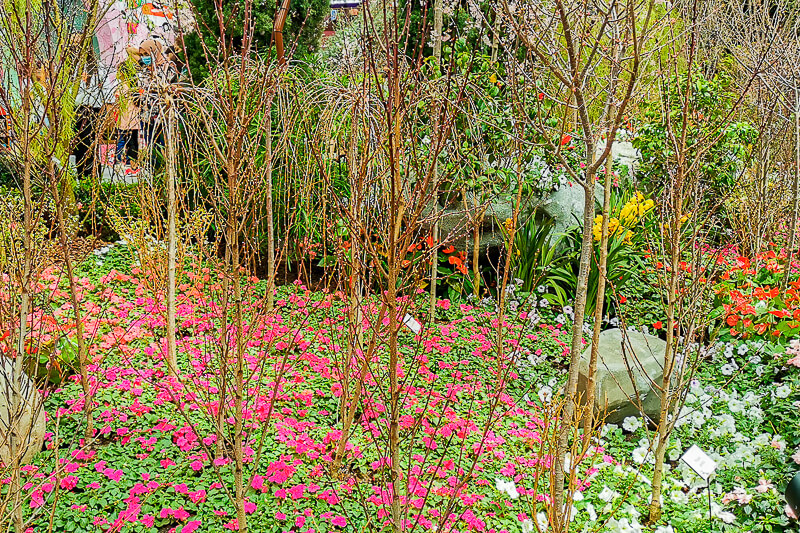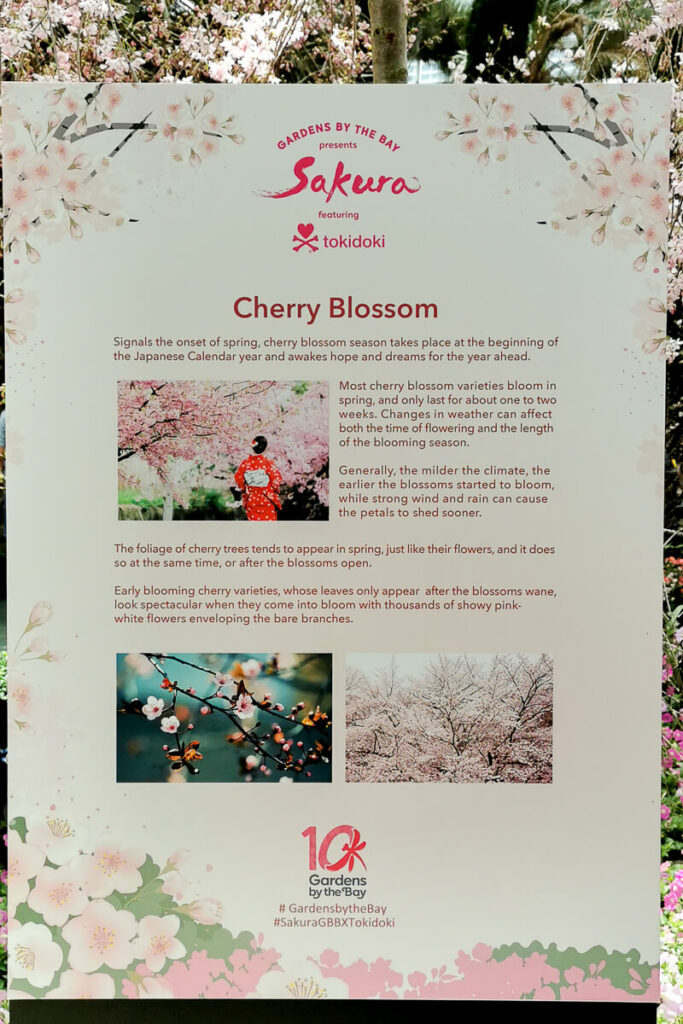 Hanami
Hanami is a tradition where families and friends gather for picnic under the flowering trees along riversides, in parks, and on the grounds of temples and shrines. Hanami usually involve eating, drinking, playing and listening to music.
In this Hanami setting, you can find Donutella enjoying Japanese sweets (such as wagashi) for the Hanami.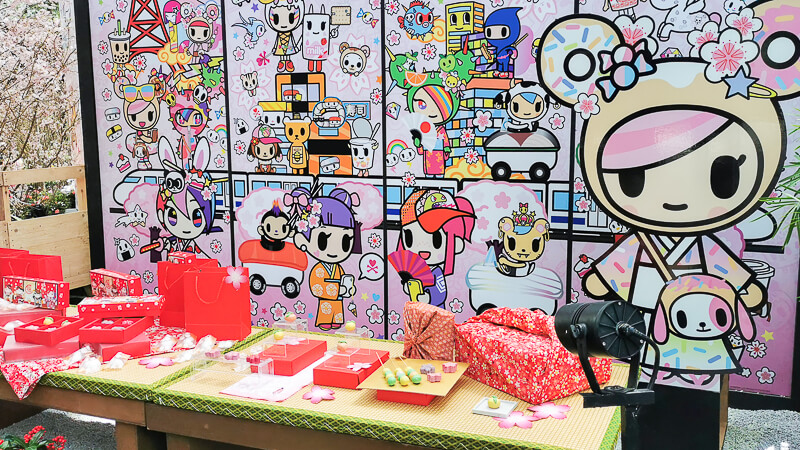 Marumado
Marumado is a circular window that's commonly found in Japanese architectures. They are used to present a part of the scenery outside, or for light and ventilation.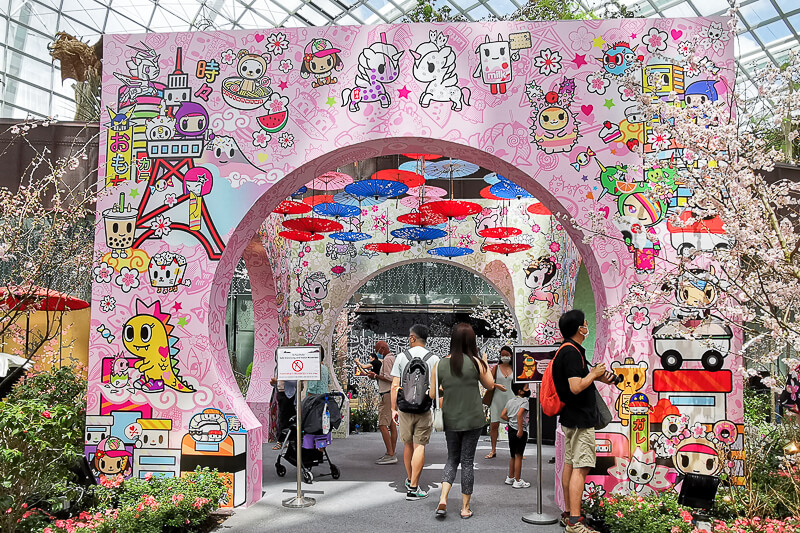 Wagasa
Wagasa means Japanese umbrella. It is a popular fashion accessory and has been an essential element in Japanese tea ceremony for centuries.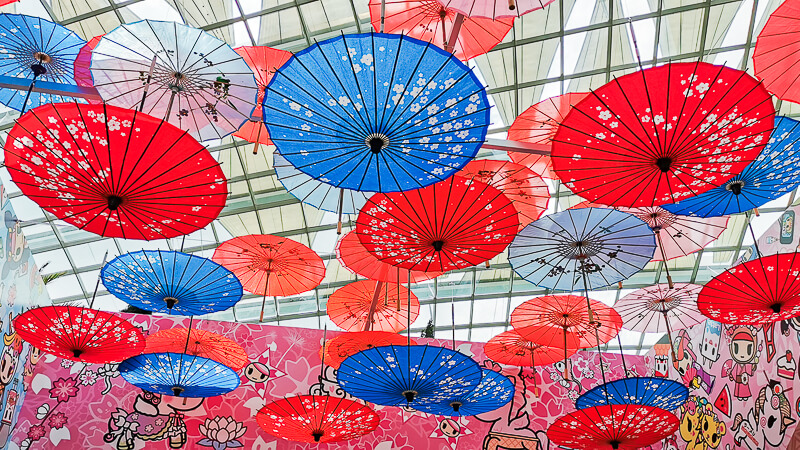 Wagashi
Wagashi is a term for Japanese desserts. Wagashi is mainly made from grains, beans and sugar. It comes in all shapes and sizes, but most are bite-sized.
In the below photos, you can see an afternoon tea setup, which consists of wagashi (desserts), sushi, fruits and teas.
If you pay close attention, you can also notice furoshiki, the cloth used for carrying, storing, and wrapping things.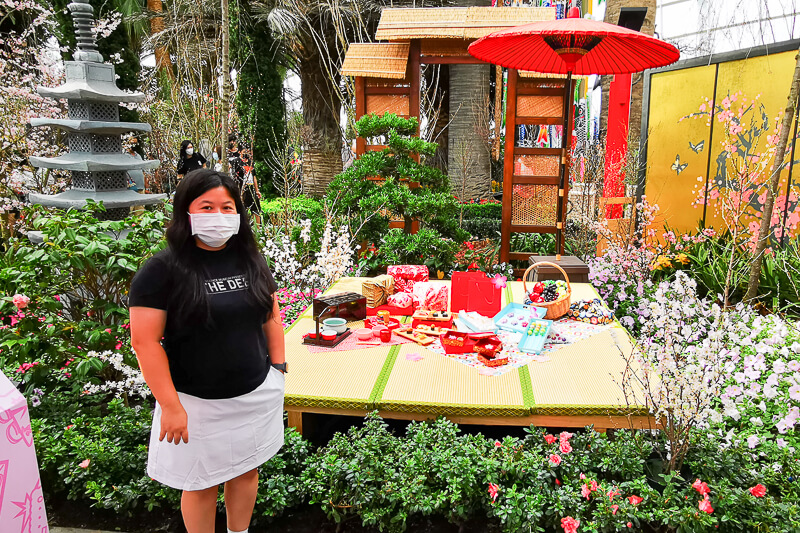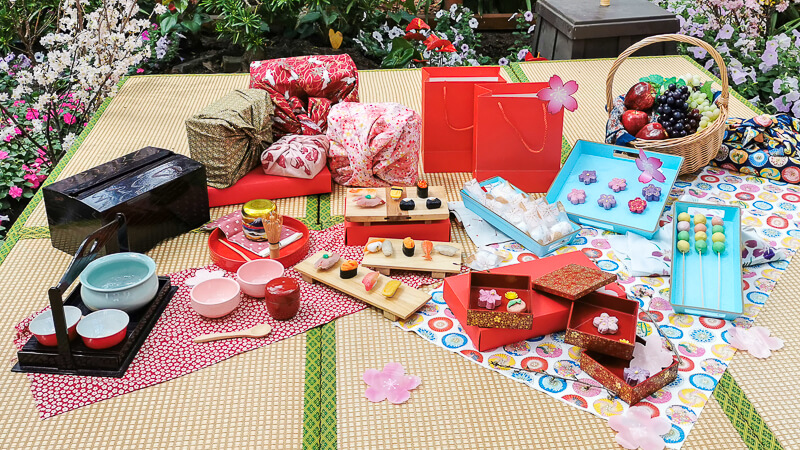 Koinobori
Koinobori means carp streamer. Basically, it is a long sock with the shape of carp fish. It is flown in Japan from late April to early May in the days leading up to the official Children's Day, which is 5th of May.
Carp symbolises courage and strength because of its ability to swim up swift-running streams. Families fly koinobori to wish children success and advancement.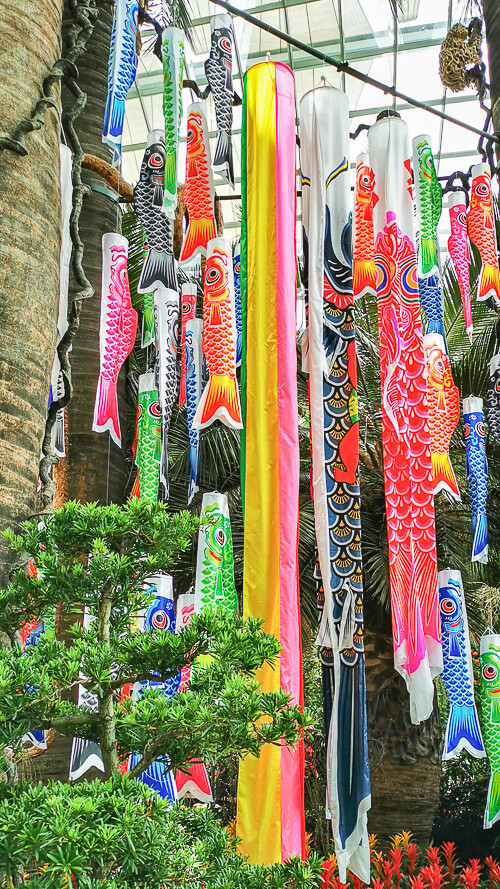 If you like my work, you can buy me a coffee! Your support will help me to keep going!