From 13 January to 26 February 2023, the Flower Dome at Gardens by the Bay will be ushering in the Year of the Rabbit with their popular Chinese New Year floral display, Dahlia Dreams 2023.
Even though Dahlia Dreams has been the recurring theme for the past several years at Flower Dome, every year's exhibition is different.
This year's exhibition features:
6m-tall River Hongbao lantern set at flower field, which consists of a majestic magnolia tree in the shape of the word 兔, tù (which means 'rabbit' in Chinese)
Cute hare and tortoise sculptures
2,000 stunning dahlias and various popular Chinese New Year blooms
If you're planning to visit, I recommend going early in the morning to avoid the crowd. The Flower Dome is open from 9am to 9pm daily. You can purchase the ticket online here.
Entrance
As soon as you enter Flower Dome, you will be greeted with a pair of rabbits set on a mini flower field.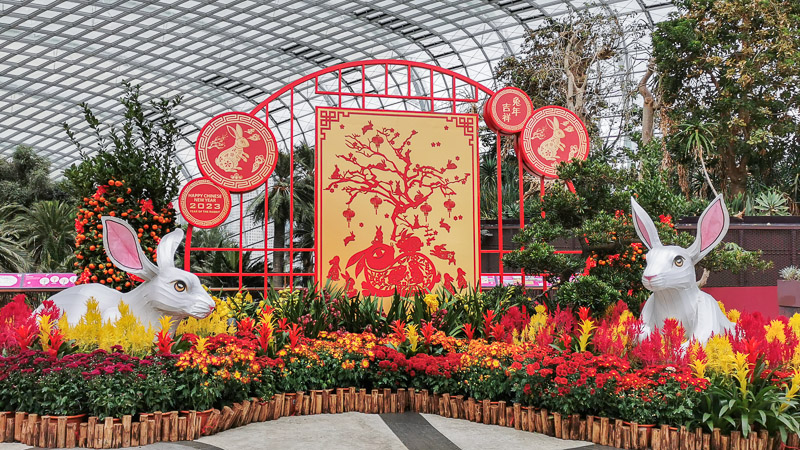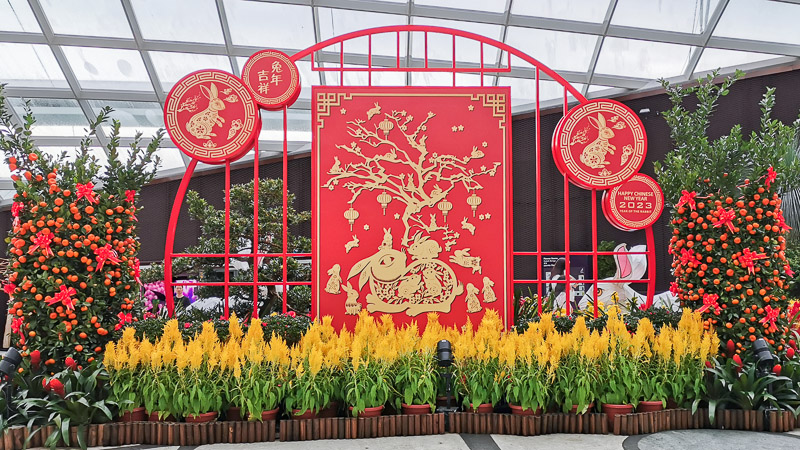 Flower Field
The centerstage of Flower Dome is none other than the flower field at the lower floor. Here, you can find pagodas, hare and tortoise sculptures, a pair of dancing lions, giant magnolia tree, as well as two thousand dahlias, chrysanthemums and cymbidiums.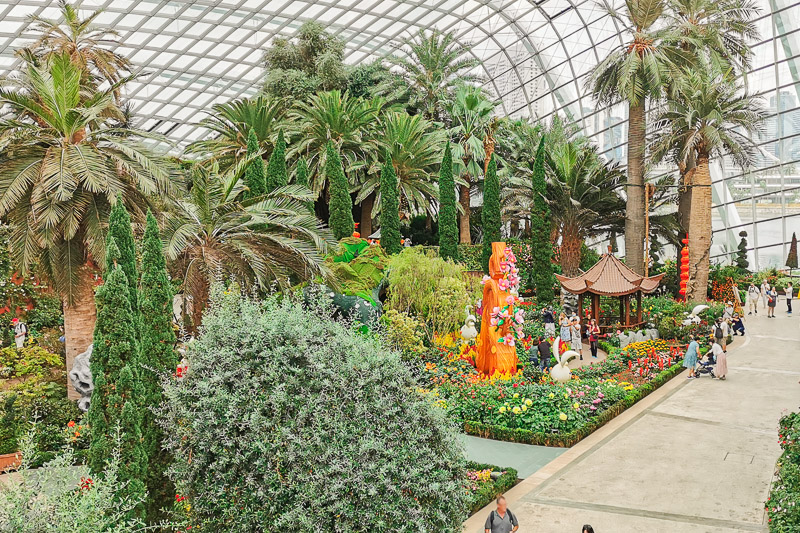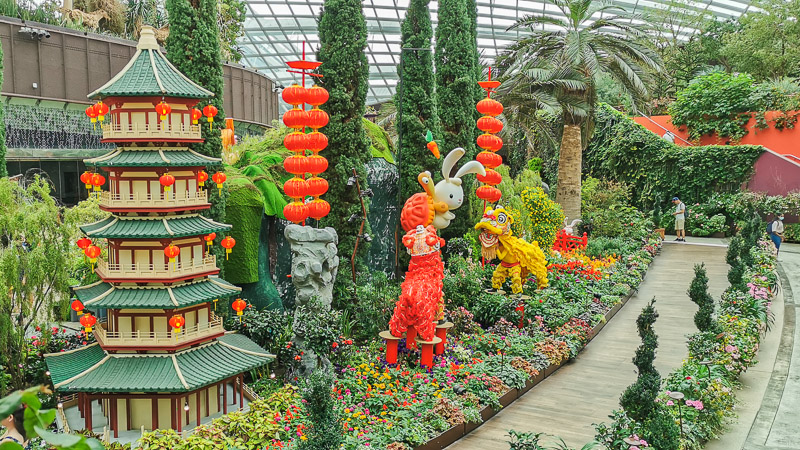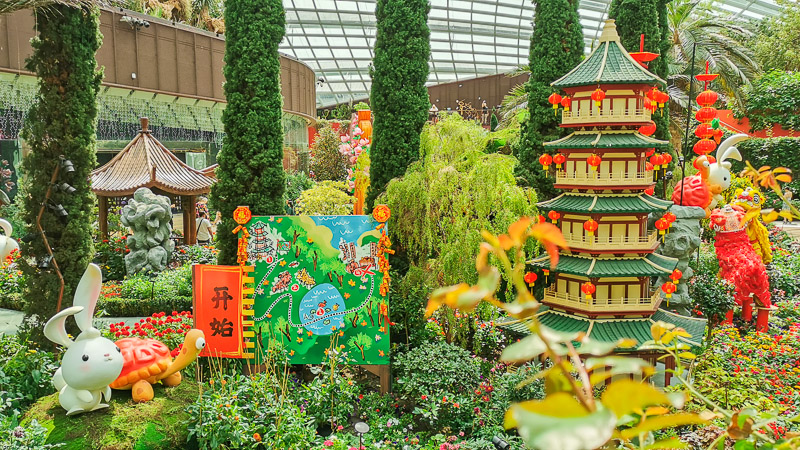 The Hare and the Tortoise
The hare and the tortoise are definitely the main characters in this exhibition. The first hare and tortoise set you'll find is this one next to a calligraphy scroll and a painting illustrating the map of the Flower Field.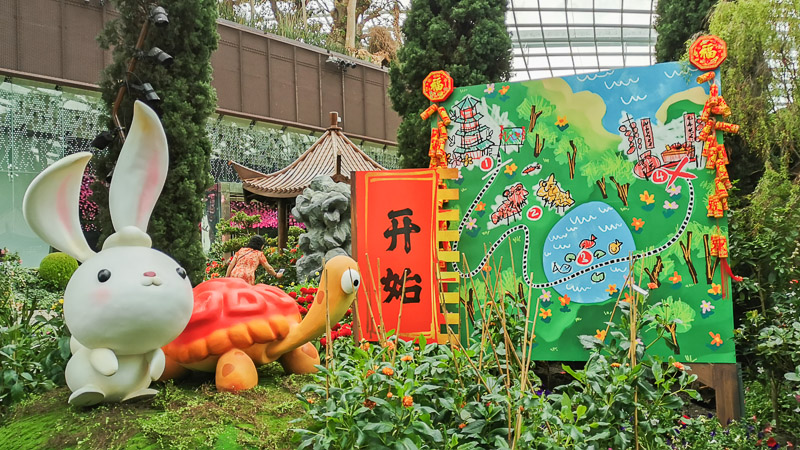 The next hare and tortoise set is the one with lion dance.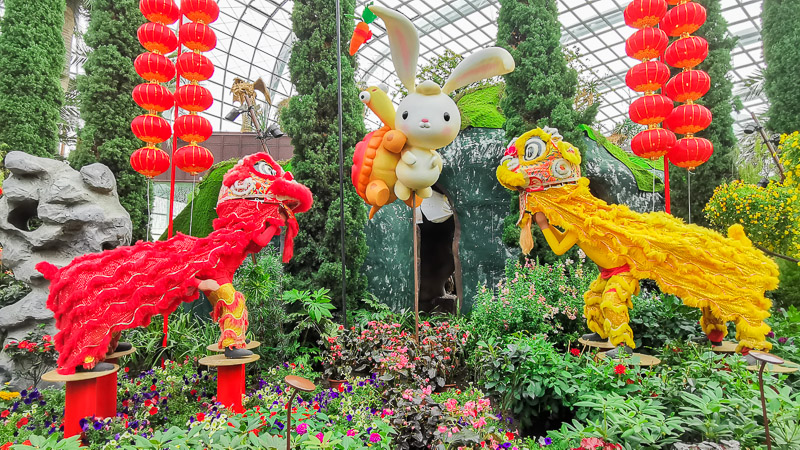 Next, the hare and tortoise are set in a lake, with 4 cute rabbit figurines standing at the bridge.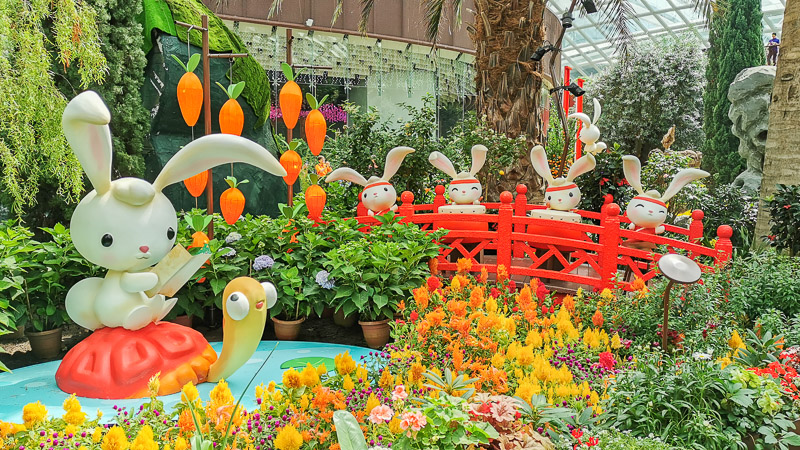 Lastly, the hare and tortoise are celebrating CNY in joy, with a huge coin pouch, a pair of spring couplets, and various Chinese New Year goodies.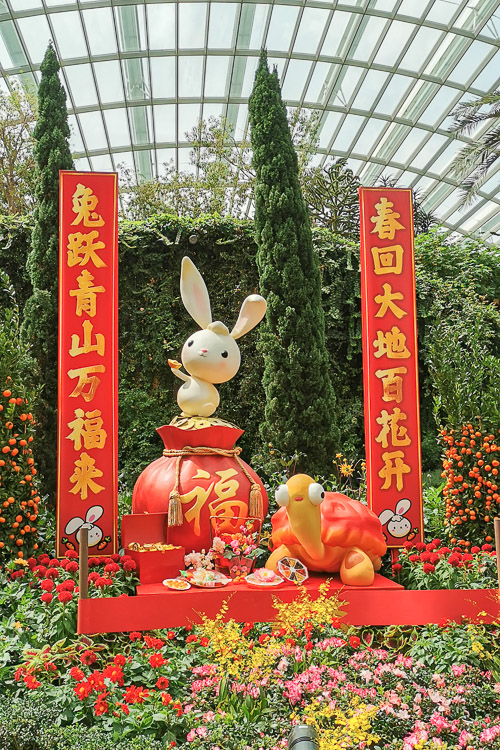 Magnolia Tree
The centerpiece of this year's exhibition is this 6m tall River Hongbao lantern set, which features a giant magnolia tree in the shape of the word 兔, tù (which means 'rabbit' in Chinese).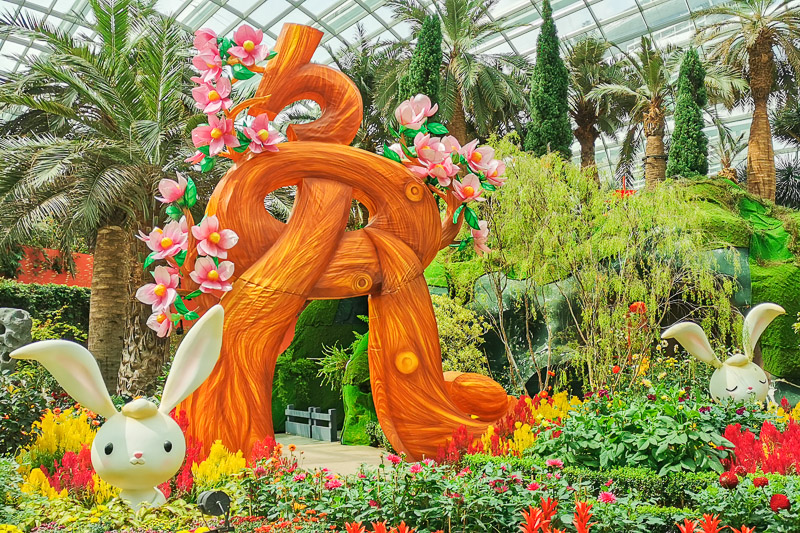 Pagodas
It isn't a Chinese garden without some kind of pagodas. There's a 5-storey tall pagoda next to lion dance that you don't want to miss.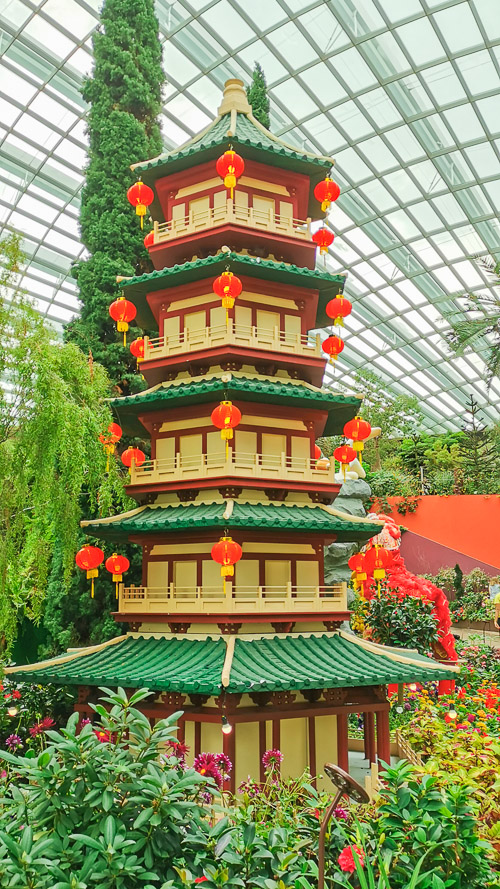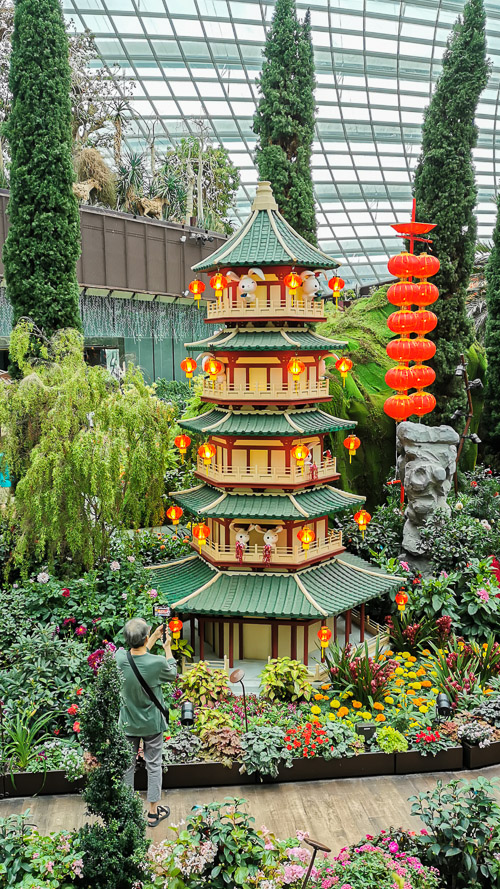 There's also a humble brown pagoda at the other end of Flower Field.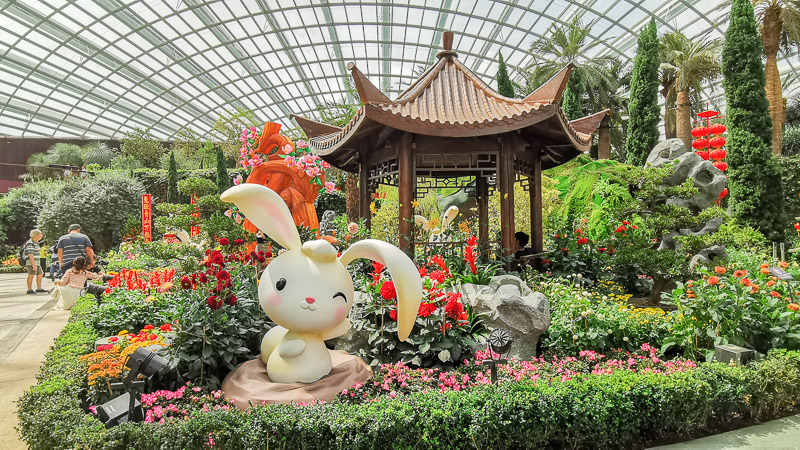 Others
Other decorations that you should not miss is the giant vase, a white rabbit sculpture soaking in the spring feel at the flower field, a tunnel covered in moss, as well as wooden rabbit sculptures.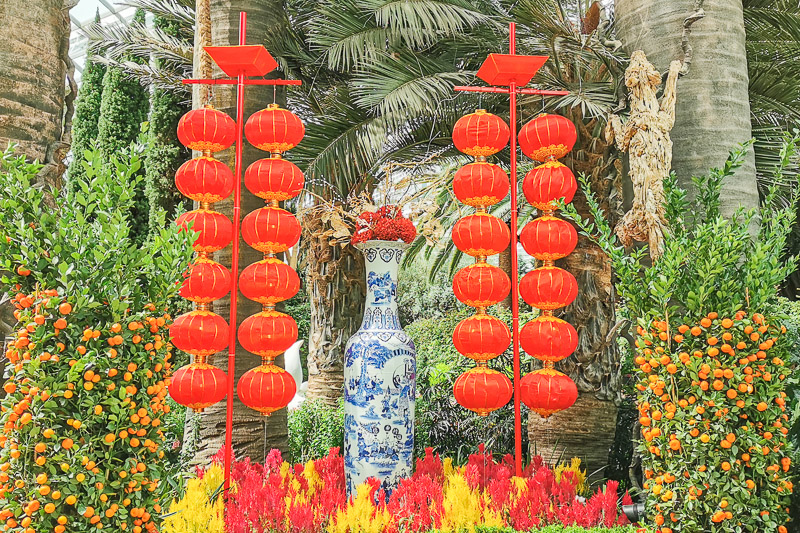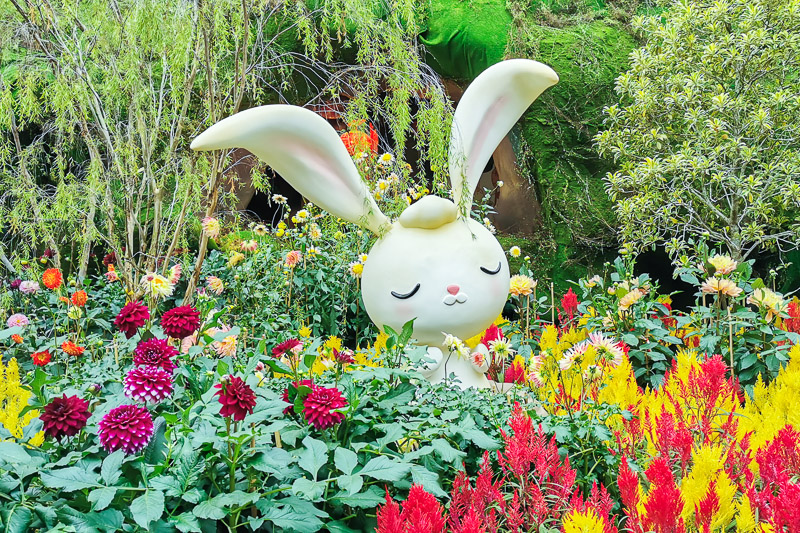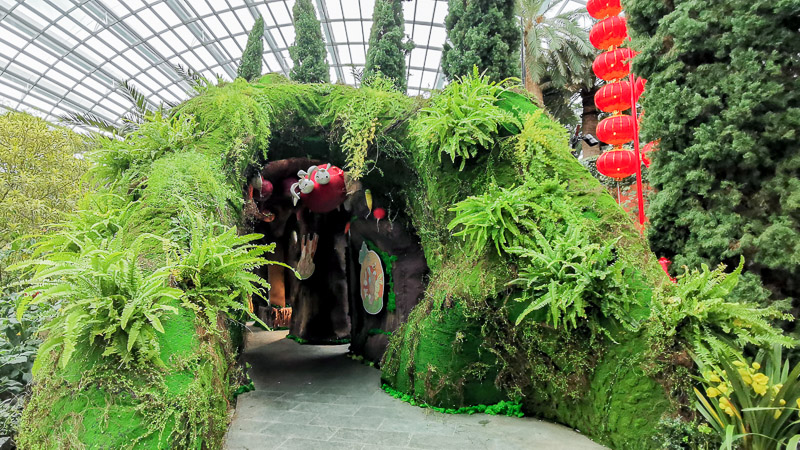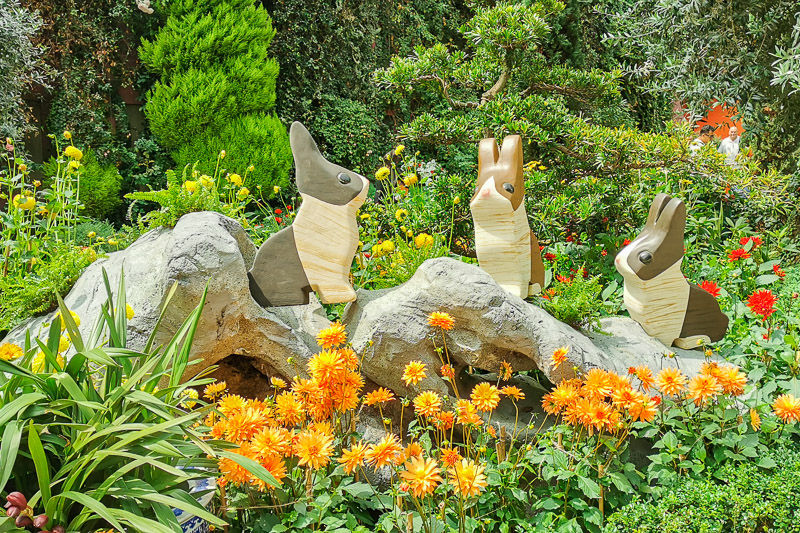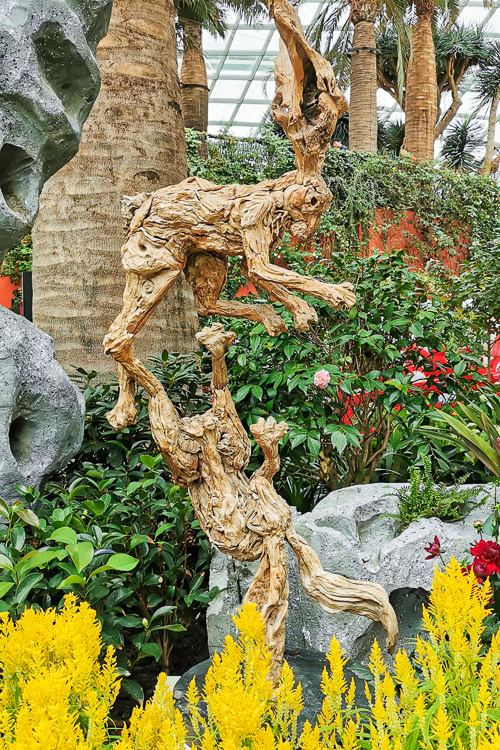 Dahlias and Various Chinese New Year Blooms
This year's Dahlia Dreams features 2,000 colorful flowering plants, which includes 40 unique varieties of vibrant dahlias from Europe, as well as popular Chinese New Year blooms such as celosias, chrysanthemums, cymbidiums, guzmanias, marigolds, oncidiums and pussy willows.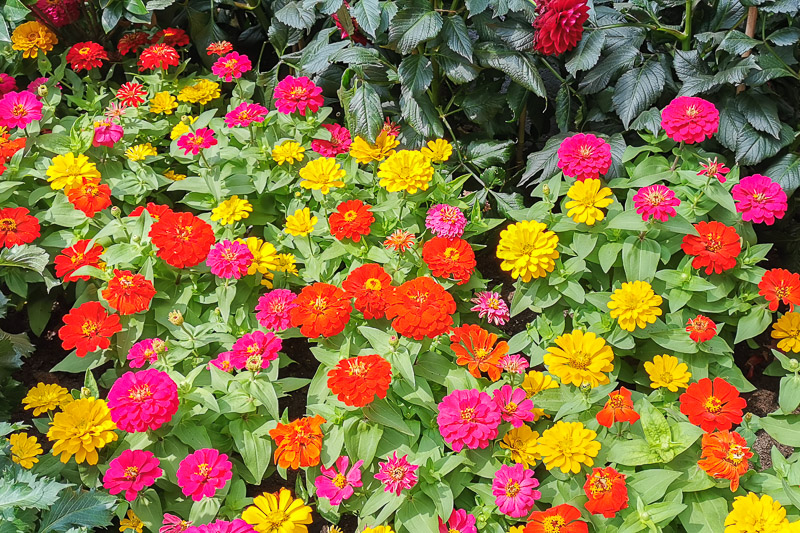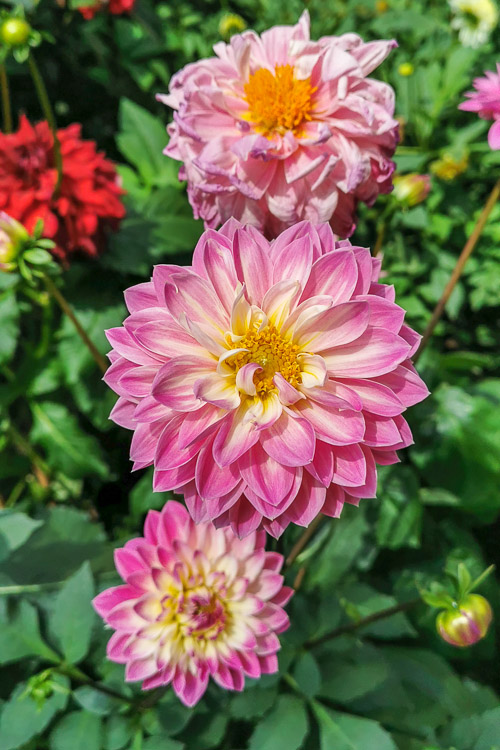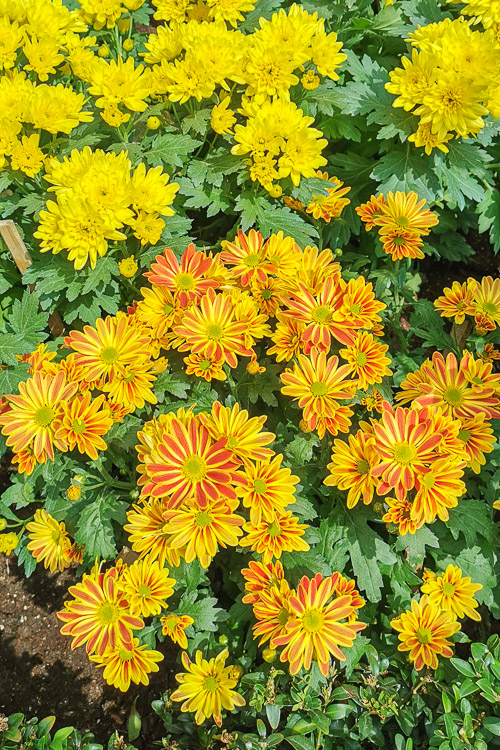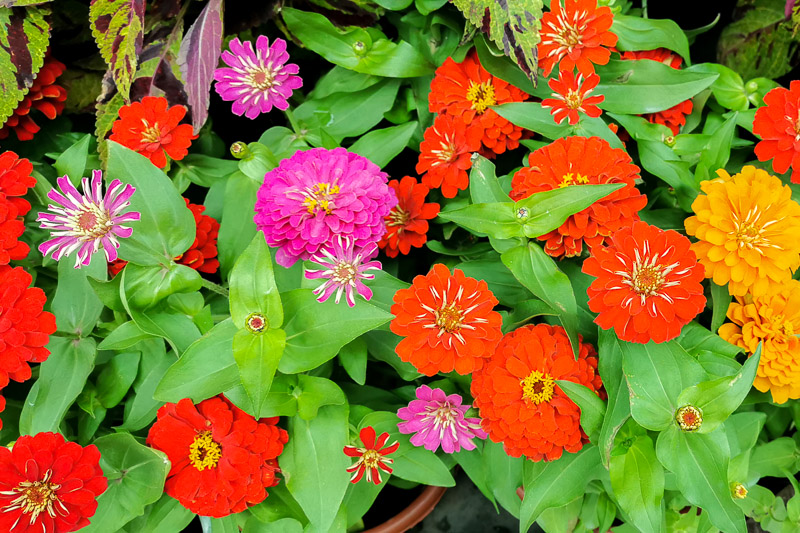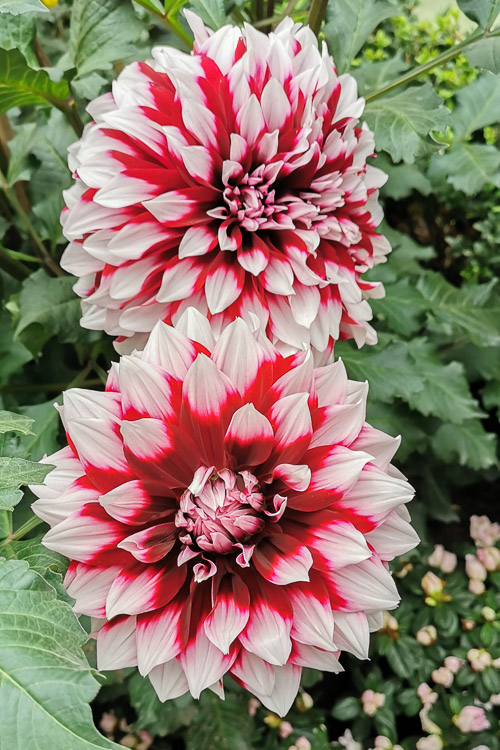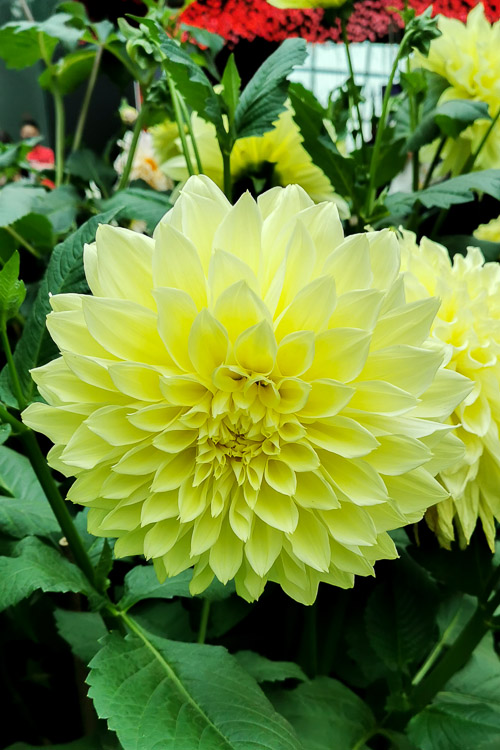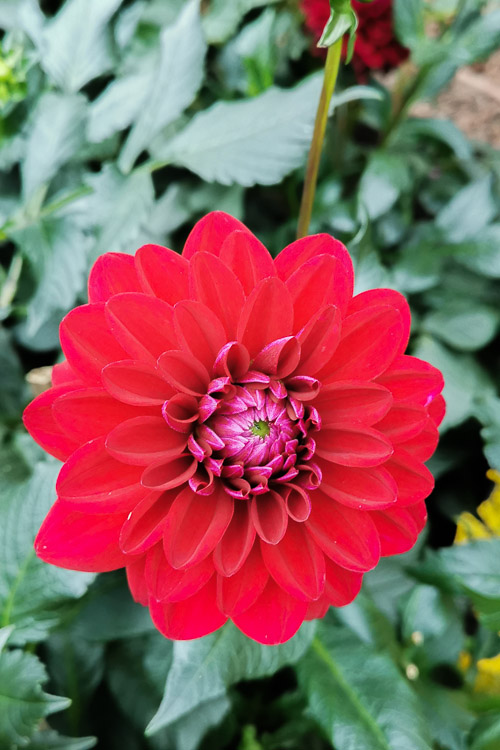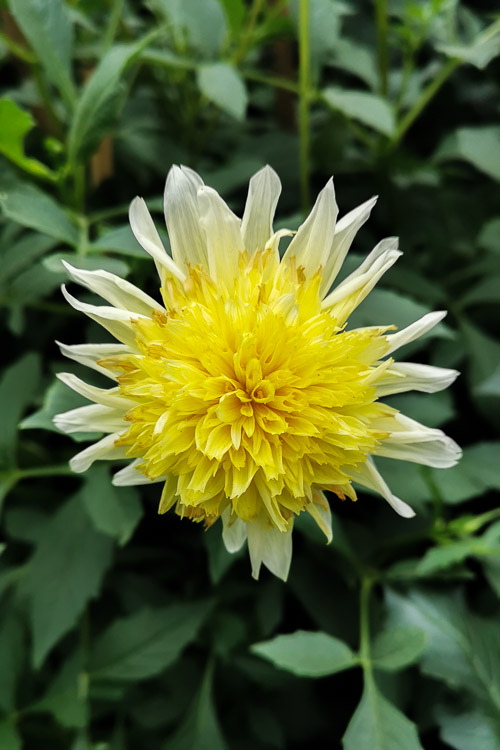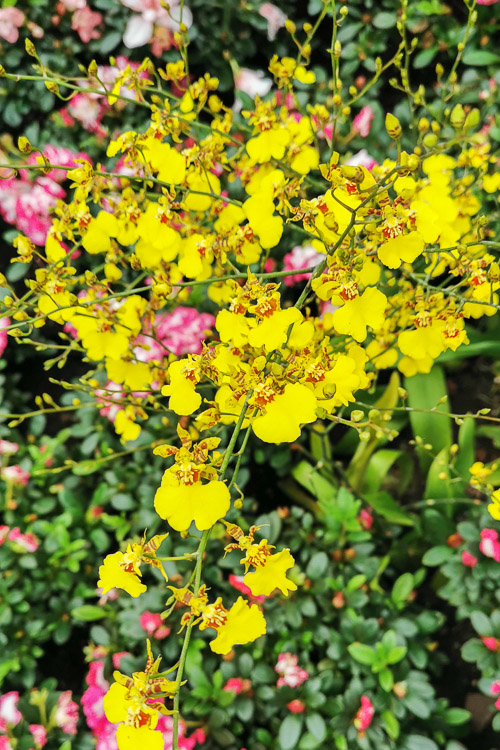 Related Posts
Chinese New Year Events in Singapore
CNY 2023 at Chinatown: Street Light Up, Rabbit Lanterns, Festive Fair, Stage Show, Countdown
CNY 2023: River Hongbao 2023 at Gardens by the Bay
If you like my work, you can buy me a coffee! Your support will help me to keep going!