Christmas is my favorite holiday of the year. Each year, in November and December, I would explore many parts of Singapore searching for Christmas light-up.
Over the years, I have seen plenty of Christmas lights from the ground, but I've never seen them from an open-top bus. This year, I had the opportunity to do so.
In this article, I'll share my experience joining FunVee Christmas Light Up Tour, so you can decide if it is something that you want to experience for yourself.
What is FunVee Christmas Light Up Tour?
FunVee Christmas Light Up Tour brings visitors to see Christmas Light Up on an open-top double decker bus.
It is a sit-down tour, so all you have to do is simply sit down on the bus and enjoy all the festive sights.
The tour starts at 6.45pm and lasts for 1 hour. The bus drives you through Singapore Flyer, Esplanade, City Hall, Orchard Boulevard, Tanglin Road, Orchard Road, Somerset and Dhoby Ghaut.
This Christmas Light Up Tour is only available for a limited time, which is during Christmas holiday season.
How Much is FunVee Christmas Light Up Tour?
The tickets for FunVee Christmas Light Up Tour costs S$29 (Adult) and S$19 (Child).
However, you can get a 20% discount when you make your booking here and use promo code EVA20 (case sensitive).
How to Go to the Starting Point of FunVee Bus?
All FunVee buses start at City Tourist Hub, which is located at Marina Square Shopping Mall, #01-207 (Level 1, Unit 207), next to 7-Eleven.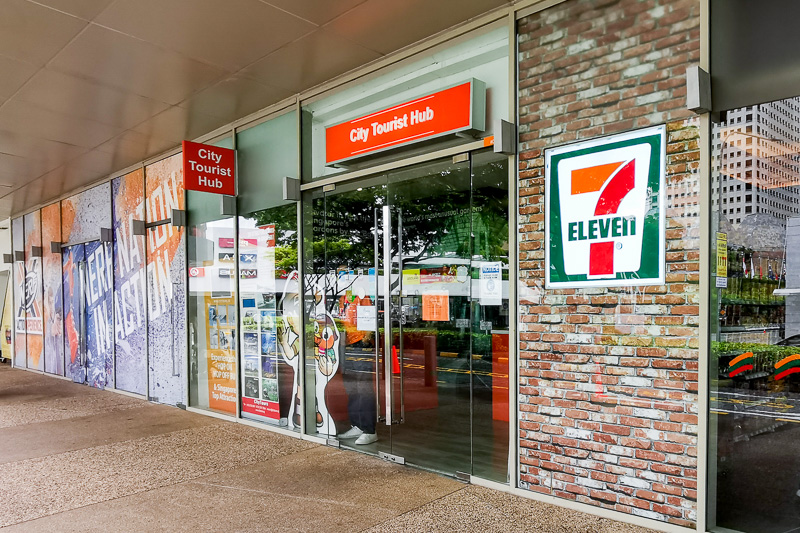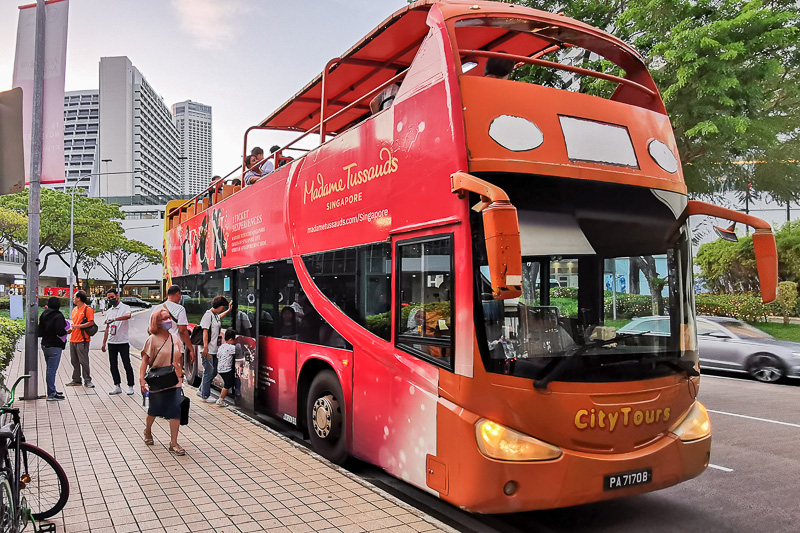 What to Expect on FunVee Christmas Light Up Tour
The FunVee Christmas Light Up Tour starts at around sunset, so you'll get to see Singapore's iconic landmarks during the golden hour.
The first landmarks that we encountered on this tour were Singapore Flyer and Marina Bay Sands.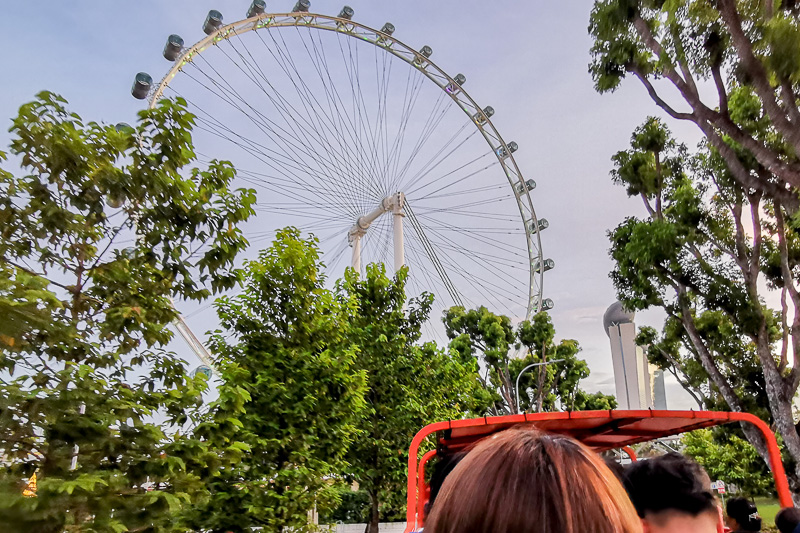 Next, we passed by Esplanade Mall, the iconic durian-shaped theatre building. From our bus, we could smell the mouthwatering satay from Makansutra, an open-air food court located just next to Esplanade Mall.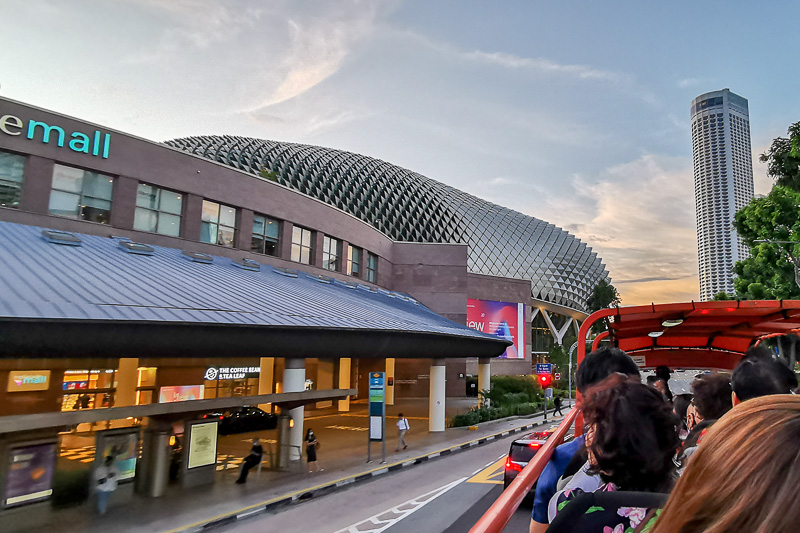 Soon after that, we passed by City Hall area and were mesmerized by the iconic skyscrapers with sunset hues in the background.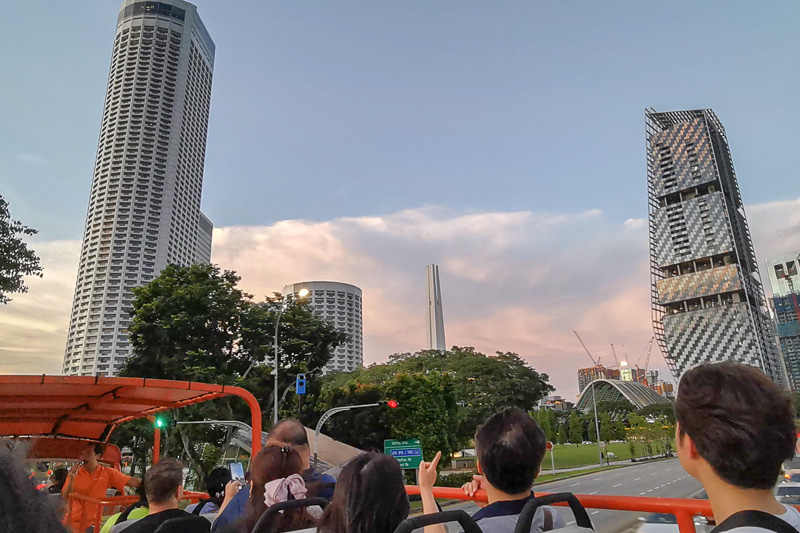 We then passed by Raffles City Shopping Centre and Capitol Kempinski, both buildings already decorated with Christmas ornaments.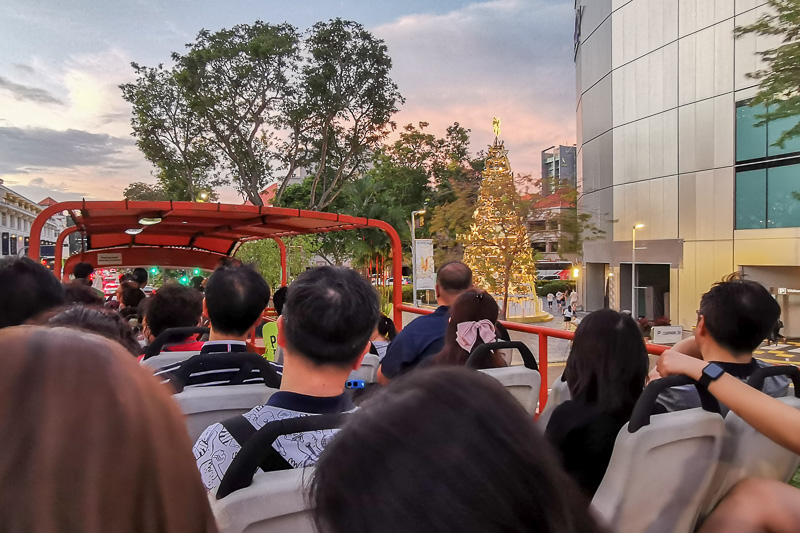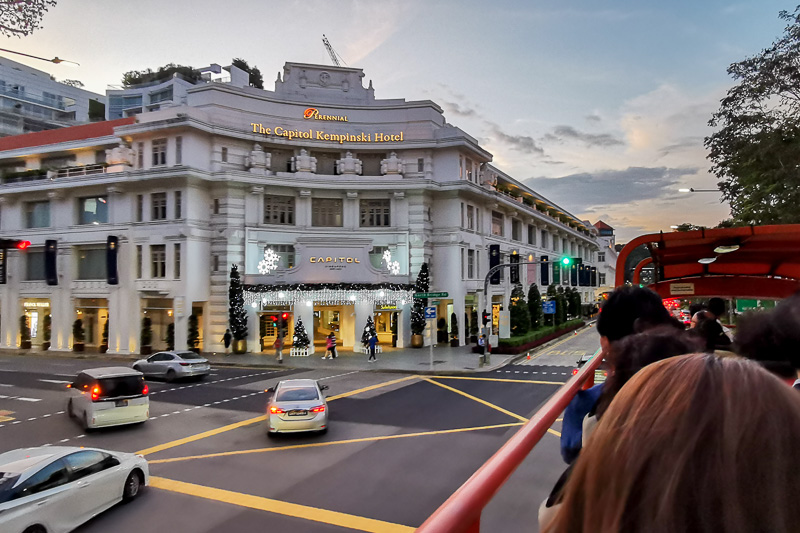 The National Museum of Singapore was basked in sunset glory.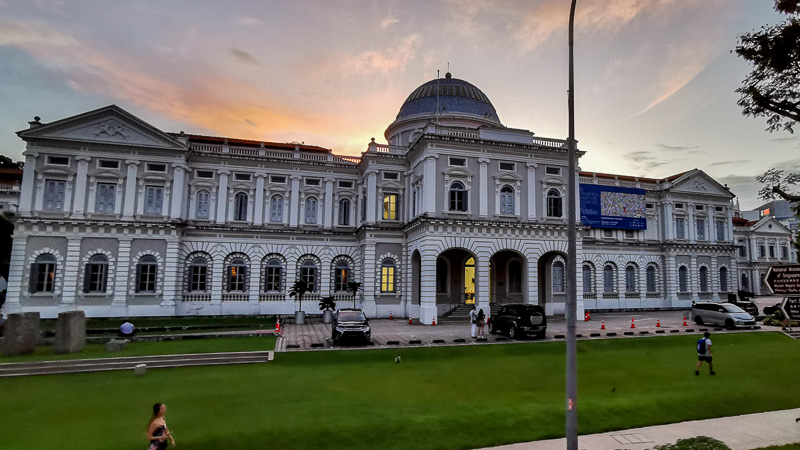 We witnessed the sky changed from golden hues to dark blue in a matter of minutes. Thankfully the sky was clear and bright, and we had the opportunity to watch the beautiful transition from day to night.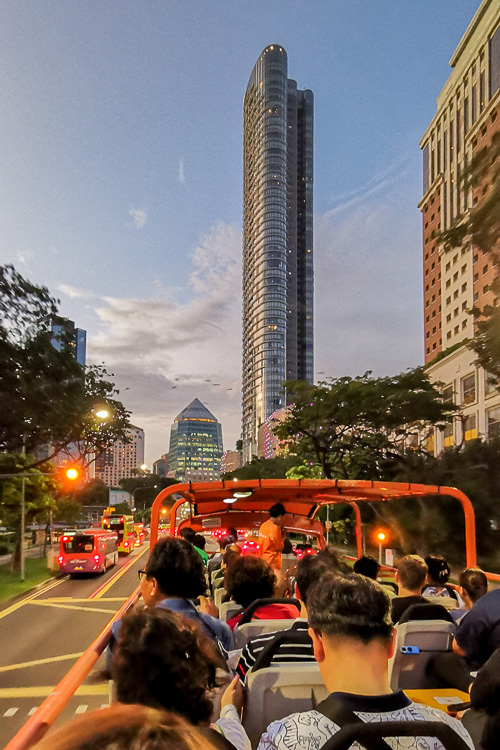 Just as the sky turned dark, our bus reached Tanglin Mall.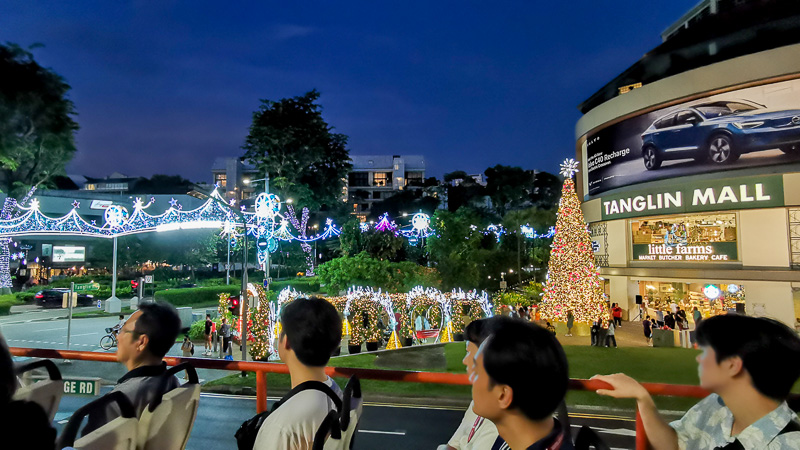 Despite being away from the hustle and bustle of Orchard Road, Tanglin Mall was pretty astounding with its giant tree and the archway.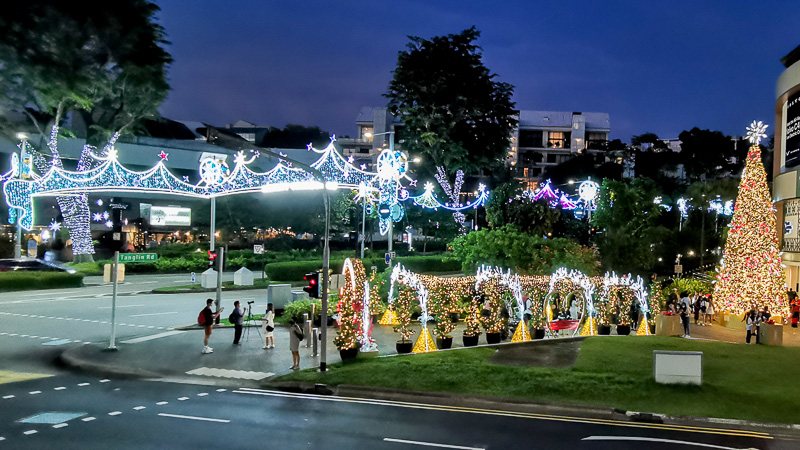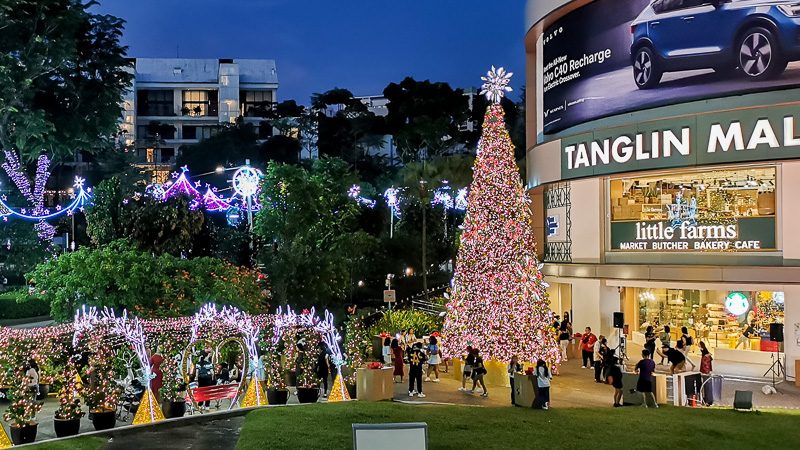 When the bus turned to Tanglin Road, everyone, including us, were busy snapping photos of the Christmas lights.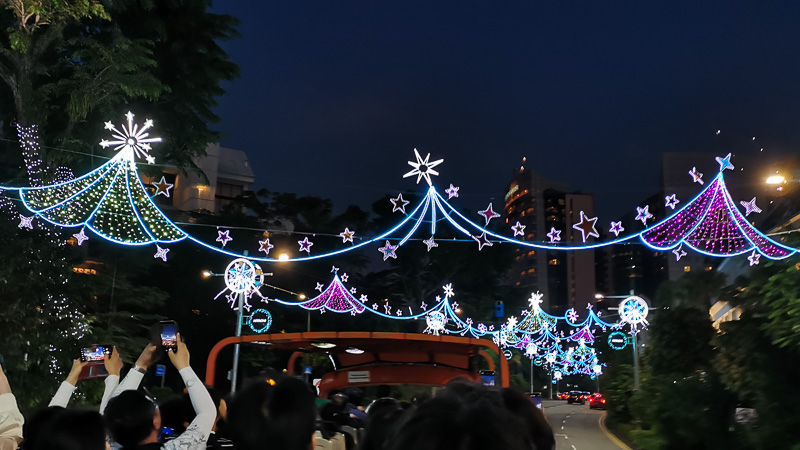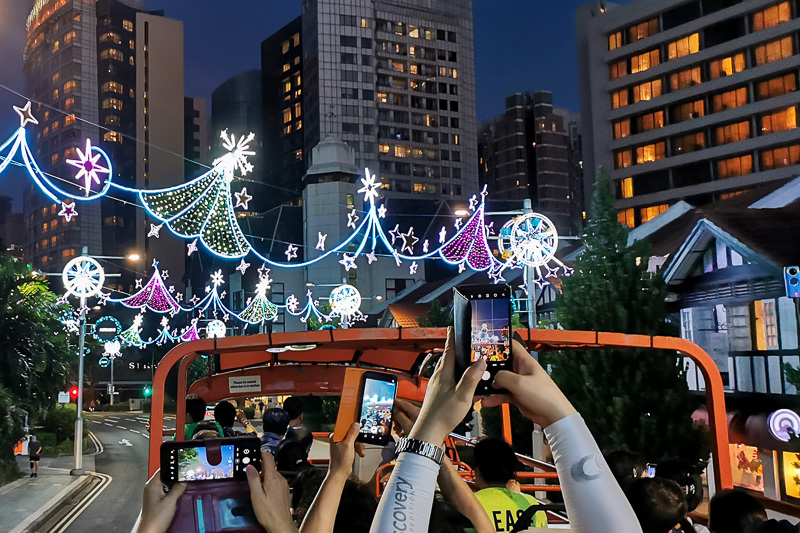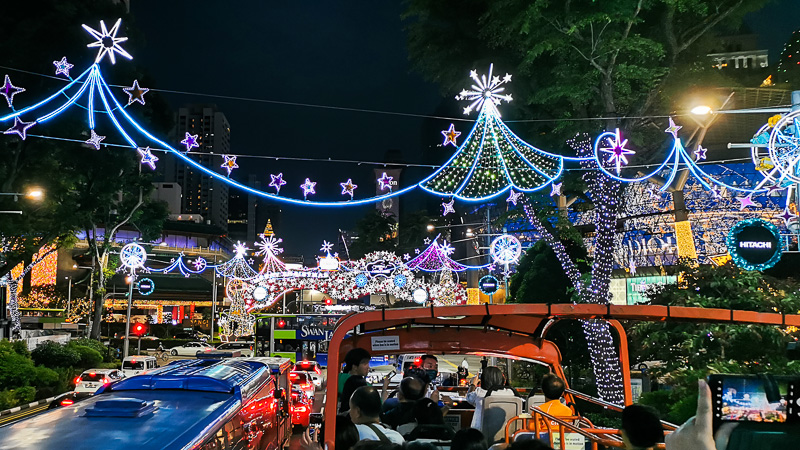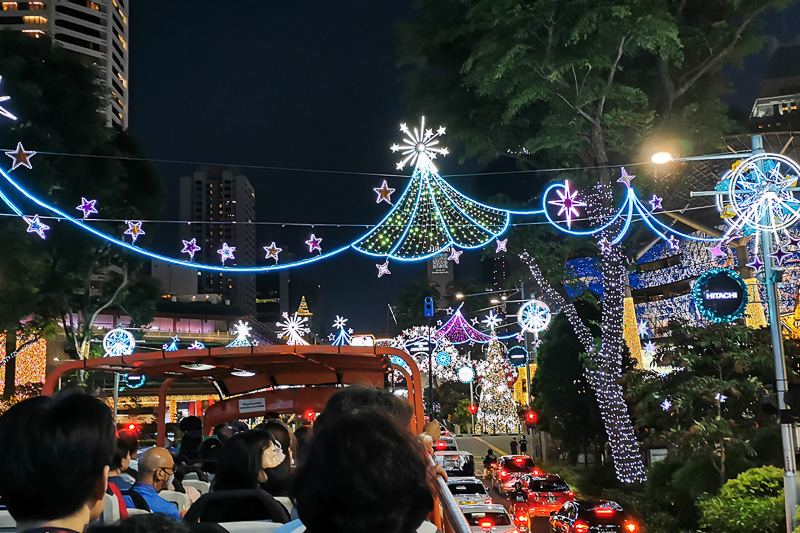 The Christmas lights get brighter and more lively at the Main Arch at Orchard Road.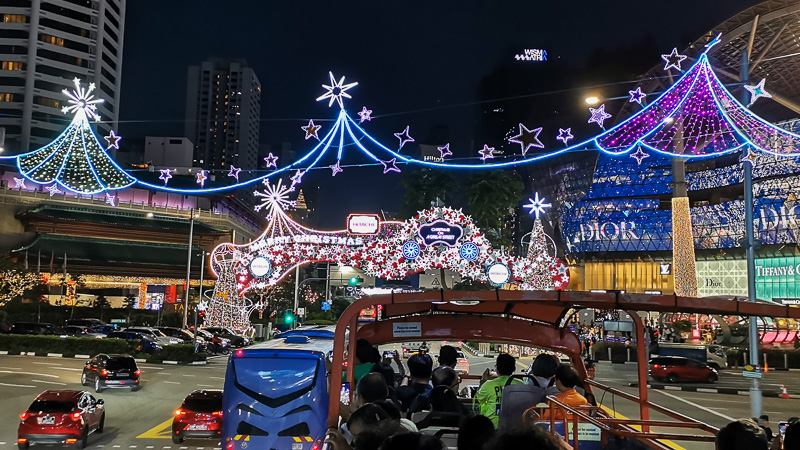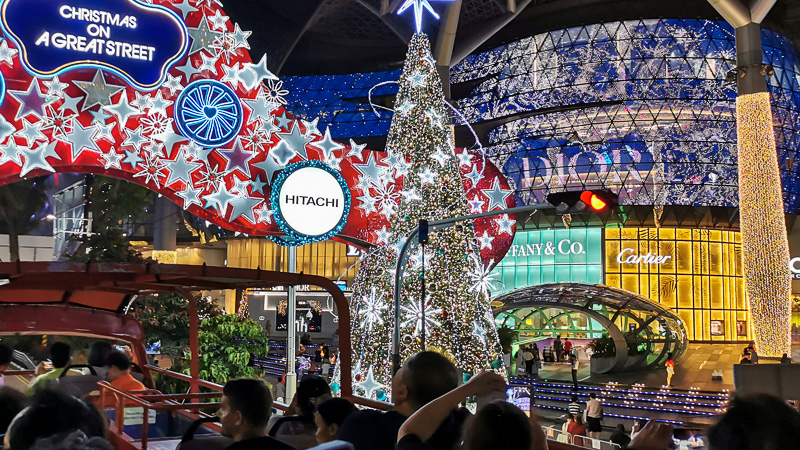 There were interactive display on the walls of Hilton Orchard.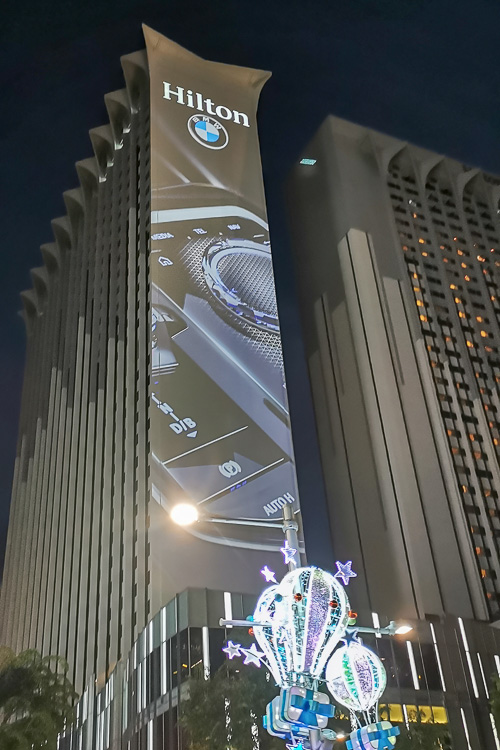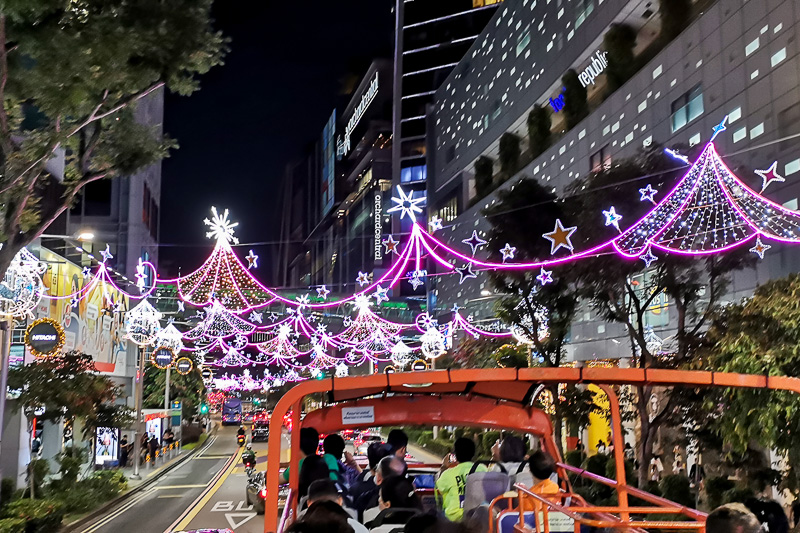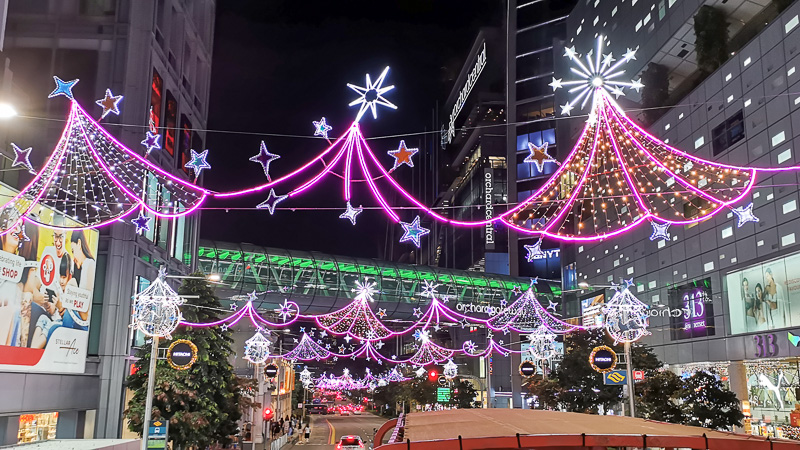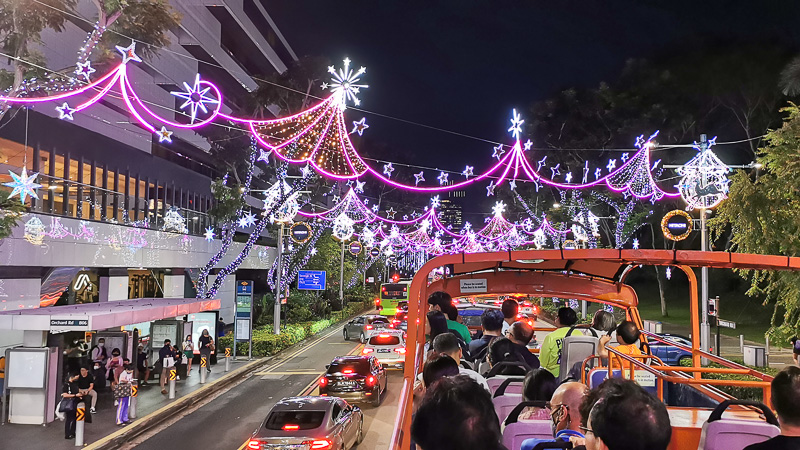 Time flew by so fast when we were on this tour. Suddenly we were back at Marina Square.
When we were about to alight from the bus, I suddenly remembered I hadn't had any photo taken with the bus. I guess I was too awestruck by the tour, I forgot everything else.
So, here's a photo of me with the FunVee bus at Marina Square!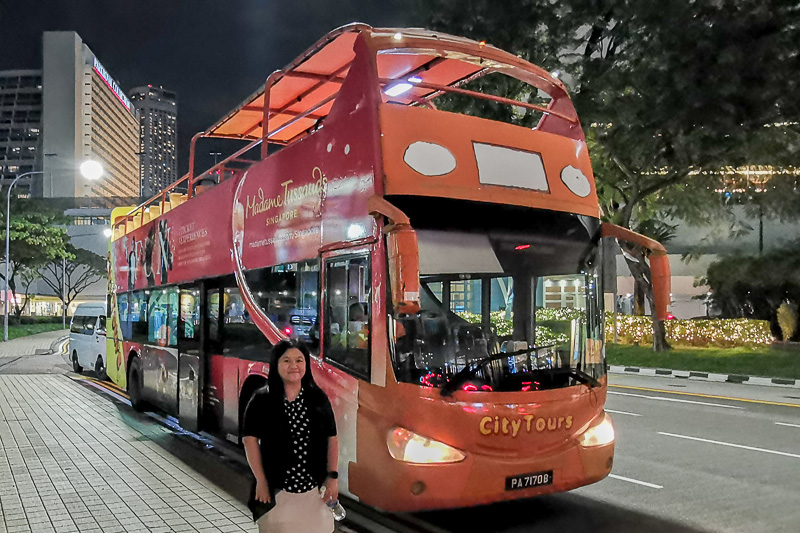 Conclusion
Even though it was only 1-hour long, FunVee Christmas Light Up Tour was really fun.
It was a very different experience seeing the Christmas lights from an open-top bus than from the ground.
If you love Christmas and festivities, I think you will love this tour!
Disclosure: This post is a collaboration with City Tours.
If you like my work, you can buy me a coffee! Your support will help me to keep going!