As the name suggests, ibis Saigon Airport is a 4-star hotel located near Saigon's Tan Son Nhat Airport. It's only 550m to Domestic Terminal and 700m to International Terminal. You can walk between hotel and airport if you want, but they provide free airport shuttle that you can utilize.
Because of its proximity to airport, some rooms enjoy airport view. For rooms that don't have airport view, guests can always go up to the rooftop where the swimming pool is located at, to enjoy a nice view of the airport.
We stayed here for 2 nights and paid around SGD 188 in total. If you want to TLDR, here's the summary.
What I Like:
Splendid view at the rooftop
Awesome breakfast spread
Minimart next to hotel
What I Don't Like:
Unpleasant smell in the toilet
Not able to get airport view room even though I requested for it
Pre-Arrival
Before arrival, I did not receive any email from the hotel regarding what to know before arriving. Since I wanted to use the airport shuttle and I couldn't find any info about it online, I decided to email them.
From there, I learned that if you want to take the airport shuttle, you have to make reservation with the hotel and provide your flight details. They'll then send someone to pick you up. The shuttle is available 24/7.
Airport Shuttle
On the day of our arrival, the hotel's representative waited for us outside the arrival gate. He was holding an "ibis Saigon Airport" sign, not guests name (for privacy purpose).
After introducing ourselves, he called the driver and accompanied us to wait for the shuttle to arrive.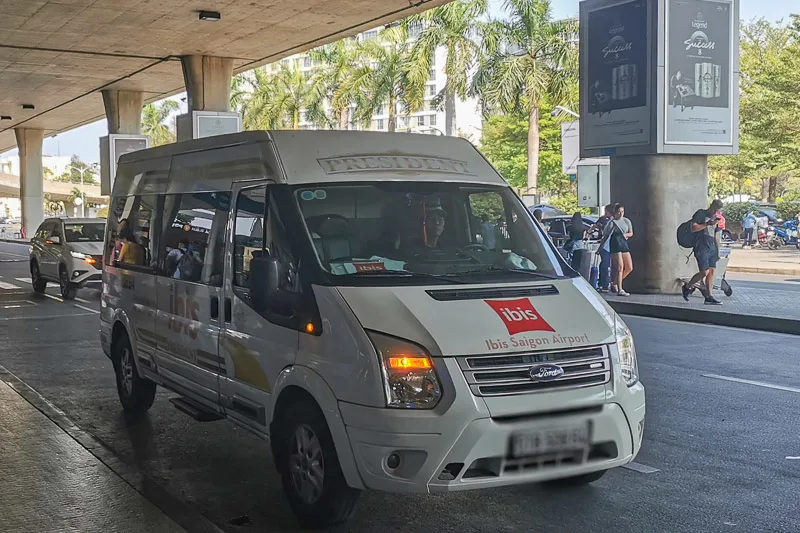 The interior of the van looks like the picture below. There are 5 seats facing the front (pictured below), and 2 seats facing the back (not pictured). It's pretty spacious and comfortable.
The journey between airport and hotel took us about 15 mins because the shuttle had to make a u-turn and the traffic was pretty heavy most of the time.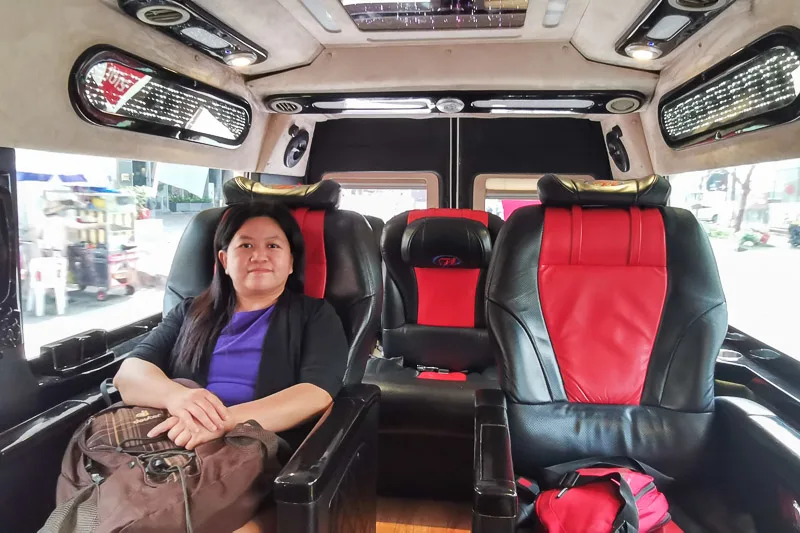 This is the timetable of the shuttle. Even though the Hotel -> Airport route has fixed timings, you should still make reservation, so that they can make the necessary arrangement.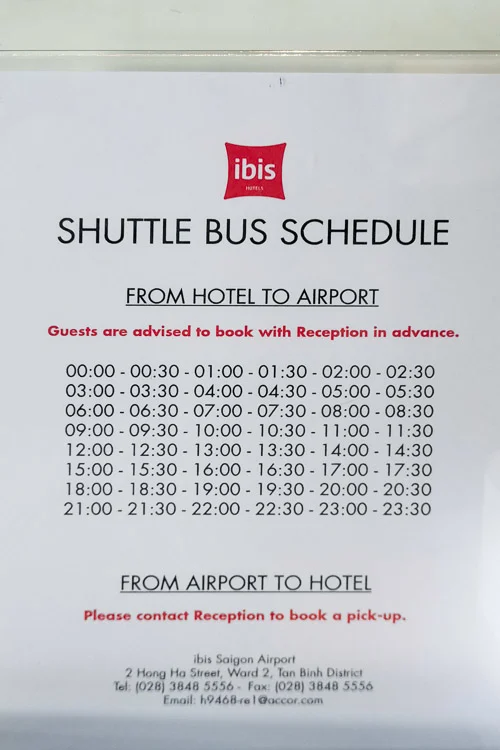 Check In
There was no line when we checked-in at around 3pm. Some staffs handled check-in faster than the others. You could do online check-in before arriving, we did not, and we had to go through all the formalities, like submitting our passports and signing the forms.
As a Silver Accor Plus member, I'm entitled to late check out. So, I asked the receptionist if it's possible to get a late checkout at 2pm. And they approved the request!
We were also given 2 vouchers of welcome drinks (because I have Silver Accor Plus), which we can redeem at the rooftop bar, yay!
Rooms in ibis Saigon Airport
Here are all the room types in ibis Saigon Airport with their corresponding sizes and views.
| Room Type | Size | View |
| --- | --- | --- |
| Standard Room with 1 Queen Bed | 18 m² | City / Airport / Garden |
| Standard Room with Twin Beds | 18 m² | City / Airport / Garden |
| Family Room with 1 Queen Bed and 1 Bunk Bed | 26 m² | City / Airport |
| Studio with Queen Bed | 36 m² | City / Airport |
| Studio with 1 King Bed | 36 m² | City / Airport / Garden |
| Apartment with 1 Bedroom | 54 m² | City / Airport / Garden |
| Apartment with 2 Bedrooms | 72 m² | City / Airport / Garden |
Studio with Queen Bed
We booked 2 nights in Studio with Queen Bed and requested airport view. However, we were assigned a room at Level 5 which doesn't have the airport view.
We asked the receptionist about it, and were told that all Studios with Queen Bed don't come with airport view. But, the website mentioned there IS airport view for this room type. Oh, well… Not wanting to make a fuss, we just accepted the room.
Alright, let's kickstart the room tour!
Our Studio with Queen Bed has 2 rooms: living room and bedroom. Basically, 2nos of Standard Rooms combined into 1 Studio.
Both living room & bedroom are 18 m² in size, and both has their own bathroom, so we have 2 bathrooms in total.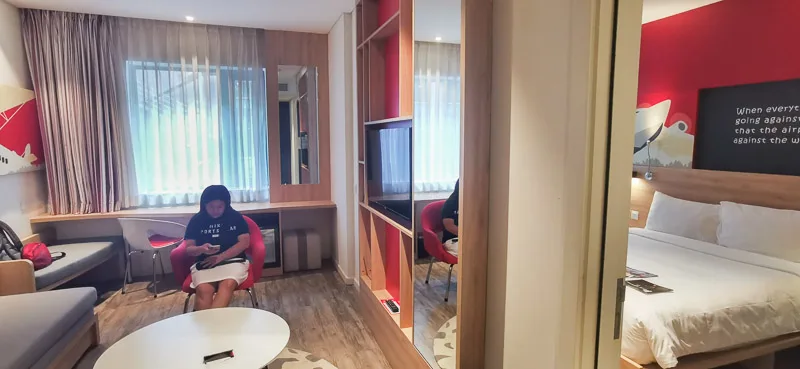 The living room has a sofa with a round coffee table and chair, a work section by the window, a TV, a bathroom and various power outlets scattered around the room.
The fridge is located under the work desk and it's just an empty fridge, so no photo.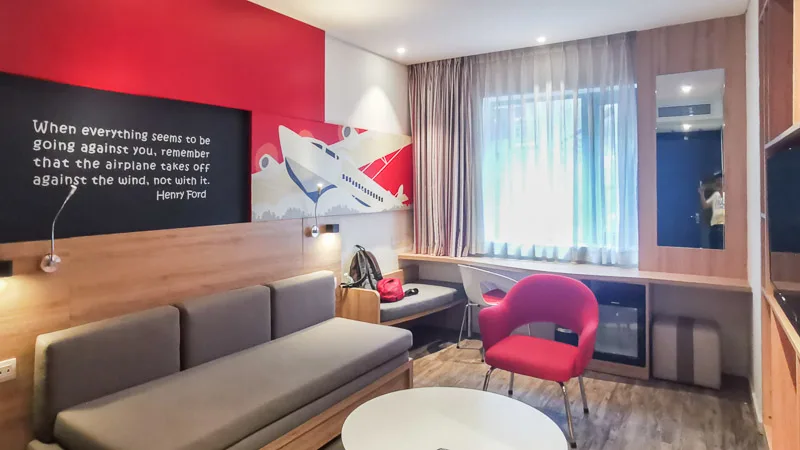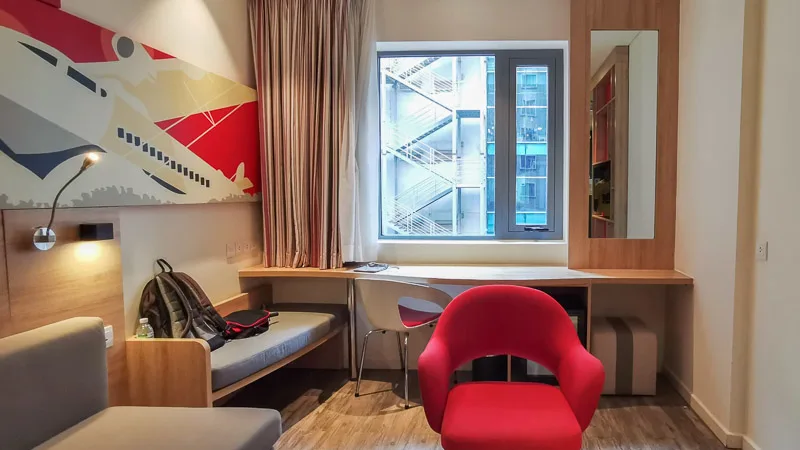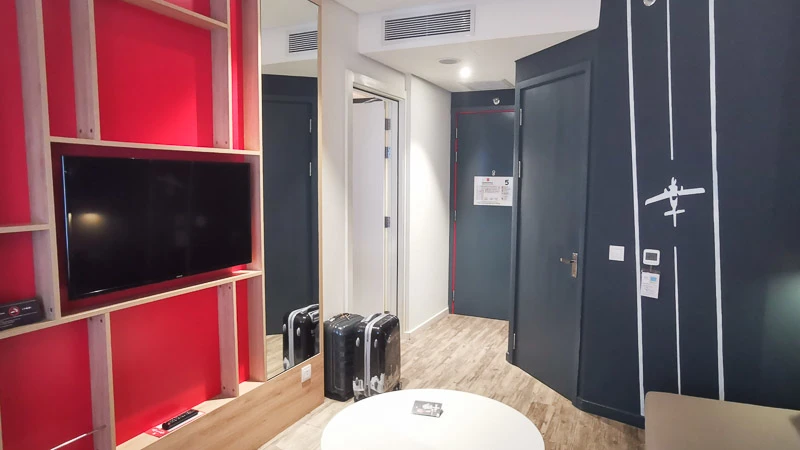 The bedroom has a queen bed, a work section by the window, a TV, minibar, wardrobe, a bathroom and various power outlets scattered around the room.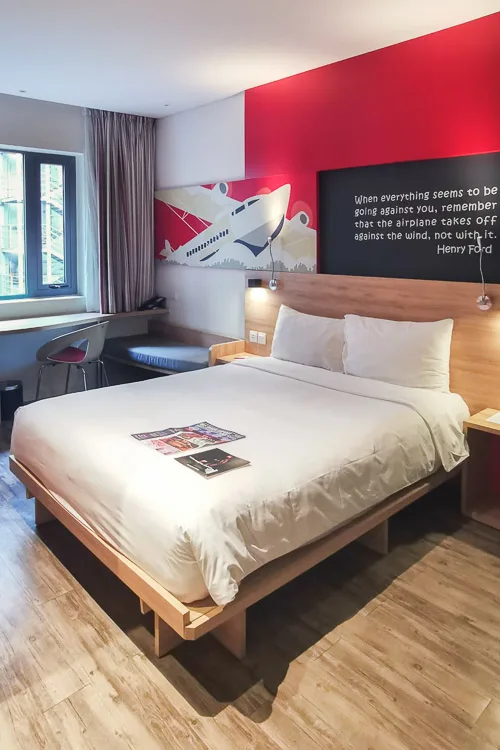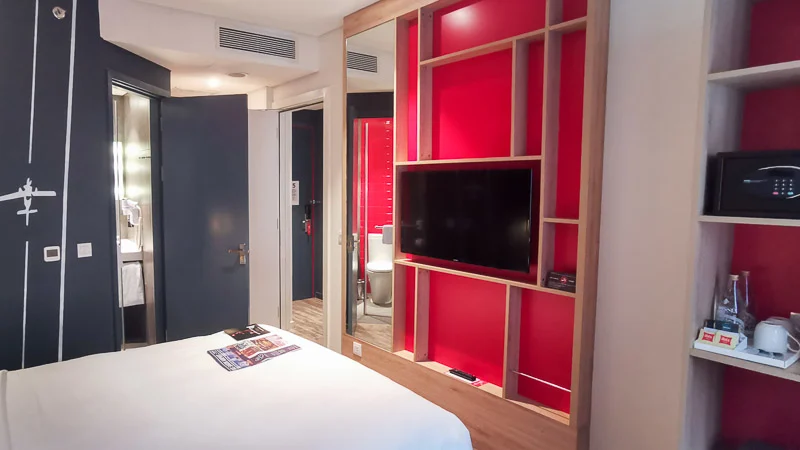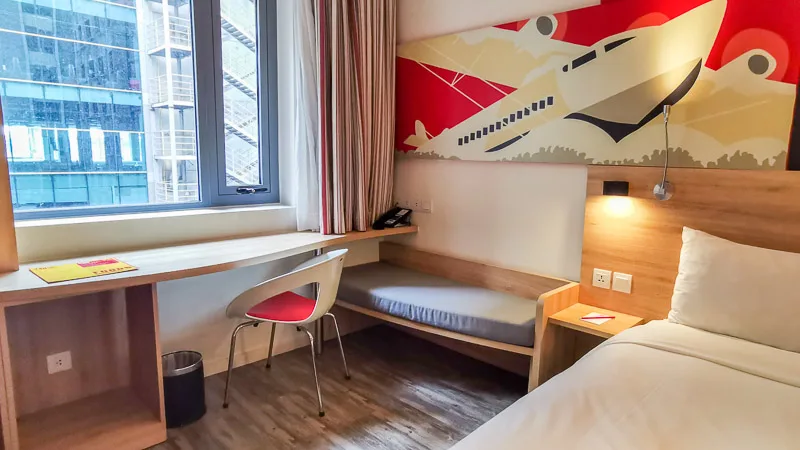 The minibar is pretty minimalist, with some coffee, tea, mineral water and electric kettle. There were also a safe deposit box, tissue paper, laundry bag and clothes hanger.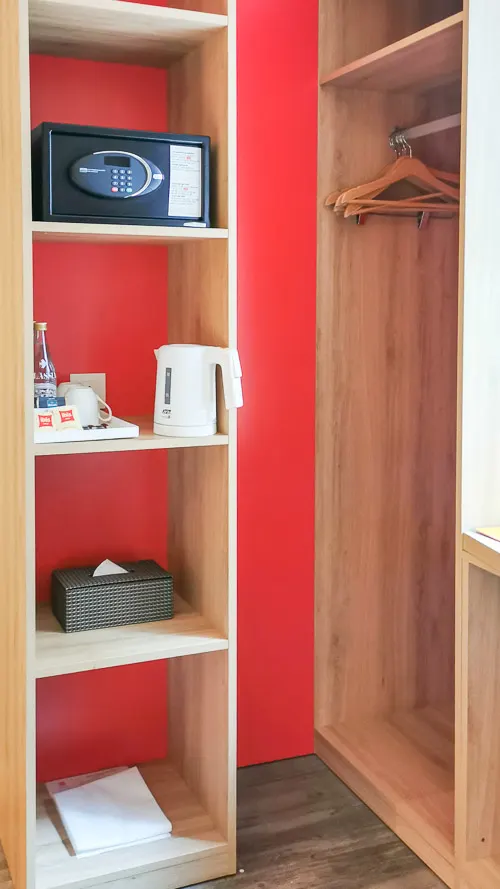 There's a hidden wardrobe behind the bedroom door (pictured below) where the bath robes and slippers were kept.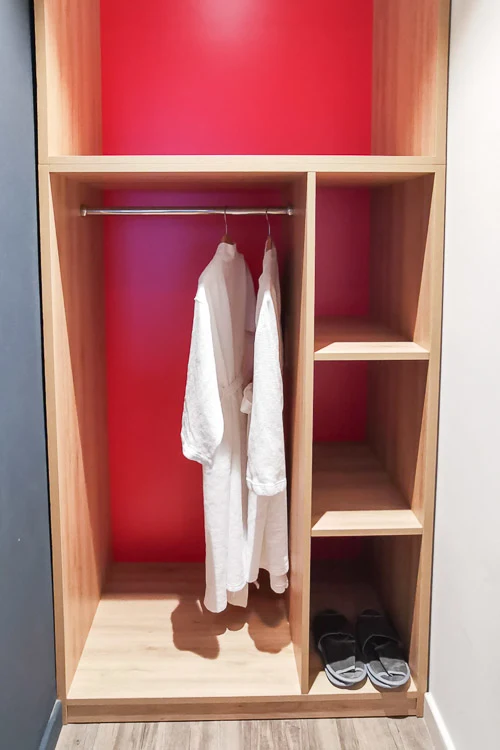 Thankfullythe power outlets are universal outlets. There are also USB outlets.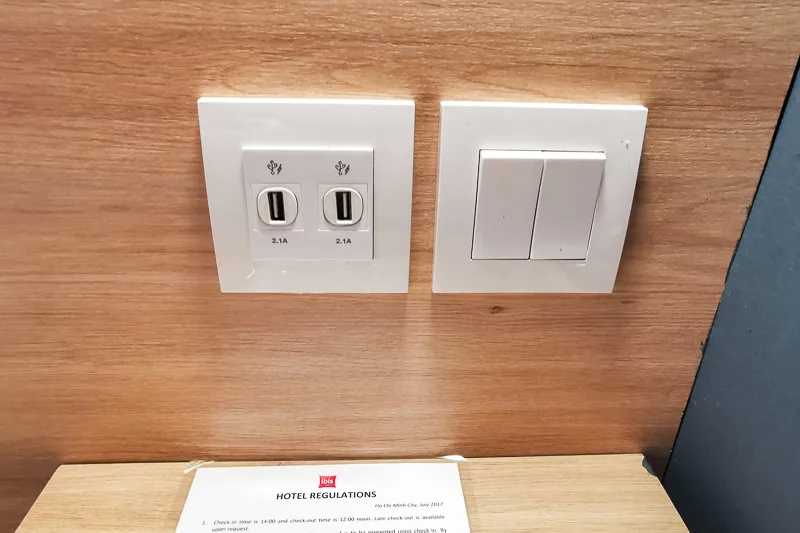 This is the view from our room at Level 5. I guess this is a garden view?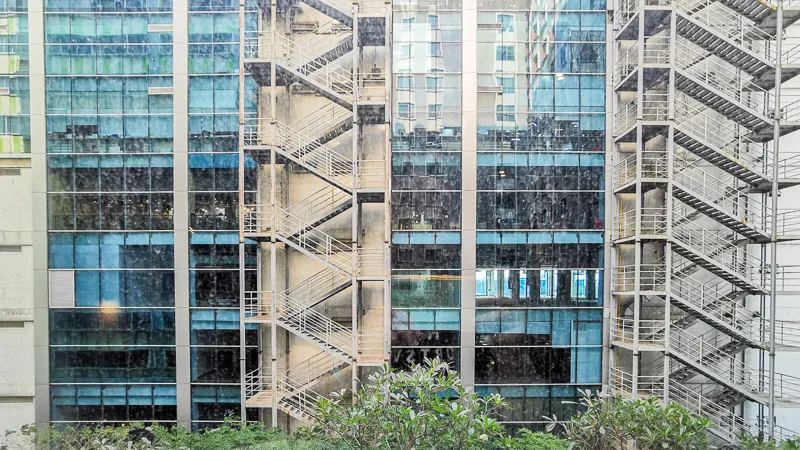 Below is the in-room food menu. Most items are priced within VND 100k-200k range. It's definitely on the higher side if you compare with street food.
There are plenty of street food within walking distance from the hotel. Just turn right when you exit the hotel. There's even a cinema (albeit an old one) and inside CGV CT Plaza next to the hotel!
Both bathrooms have identical layout. It's pretty compact but it's functional. The furniture and tiles are quite modern. It's just that they have unpleasant sewer smell inside the bathroom! We turned on the ventilation and after a while, the smell became more bearable.
Anyway, here's how the bathroom looks like. You have a quarter-circle vanity counter with a small sink, hairdryer and bathroom amenities. Next to it is the toilet bowl.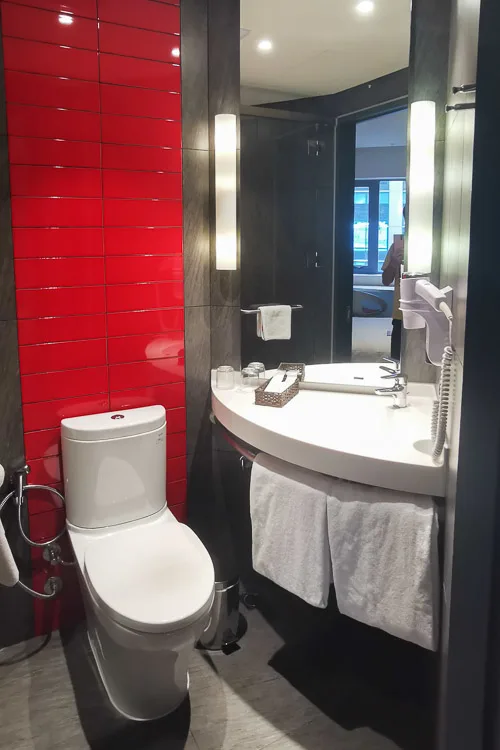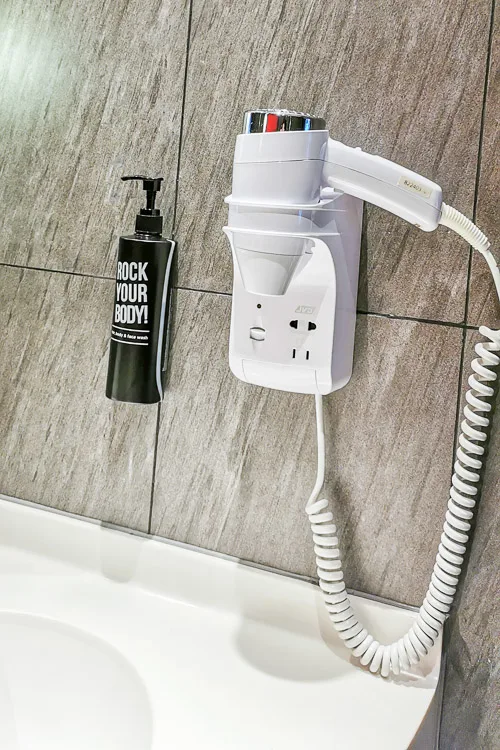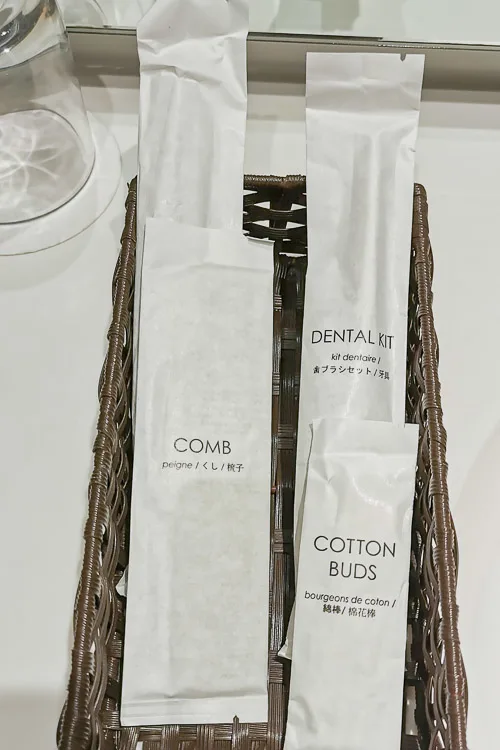 Next to toilet bowl is the shower room. No rain shower, only normal handheld shower. And A BOTTLE of hair, body and face wash. How practical!
I appreciate that the hot water is really hot and the shower head has strong pressure.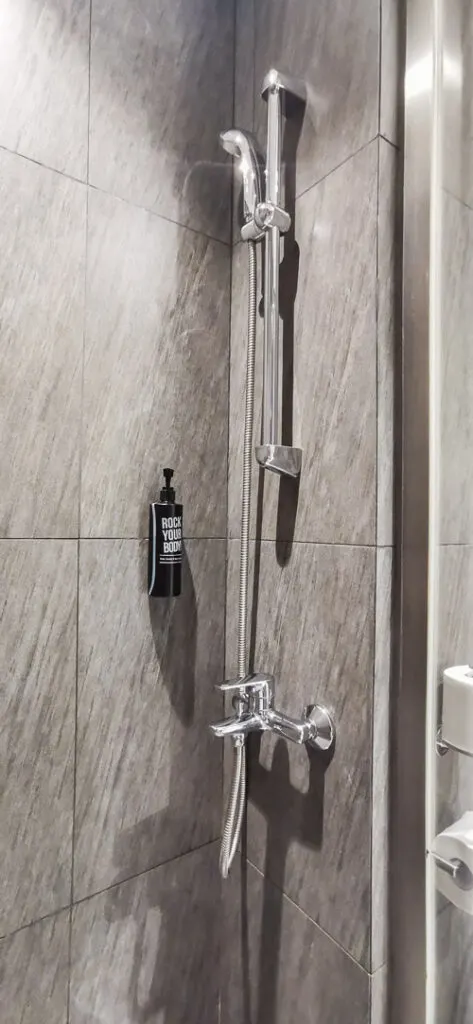 Swimming Pool
The infinity swimming pool is located at the rooftop of the hotel and it's definitely one of the main highlights of the hotel.
Here, you get a splendid view of the airport's runway where you can watch airplanes taking off and landing.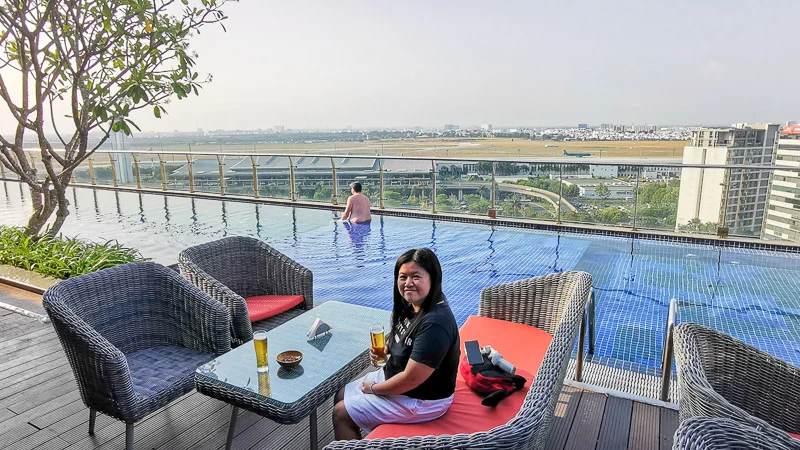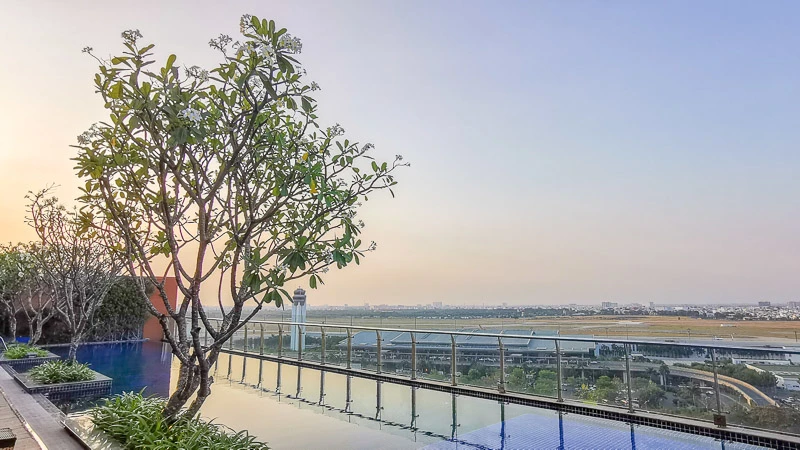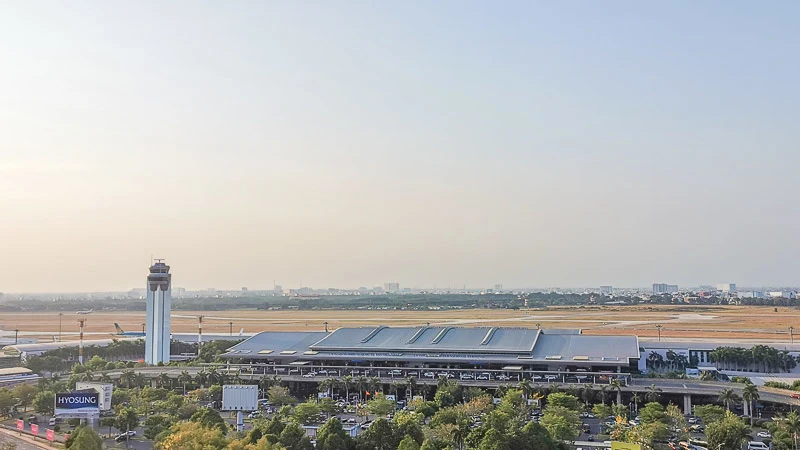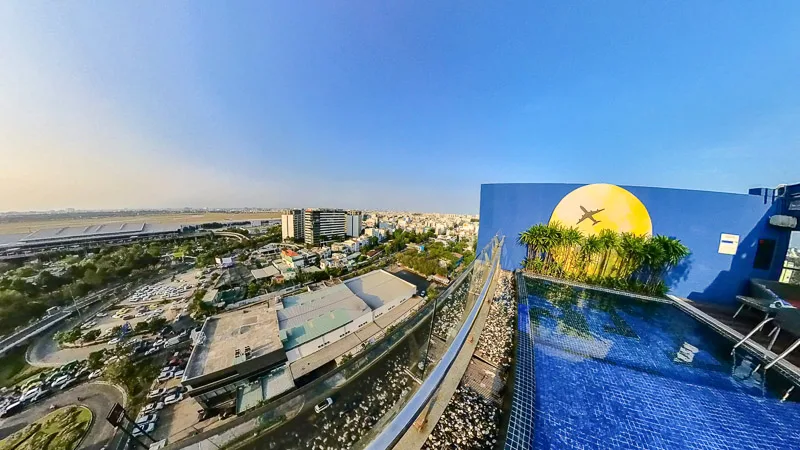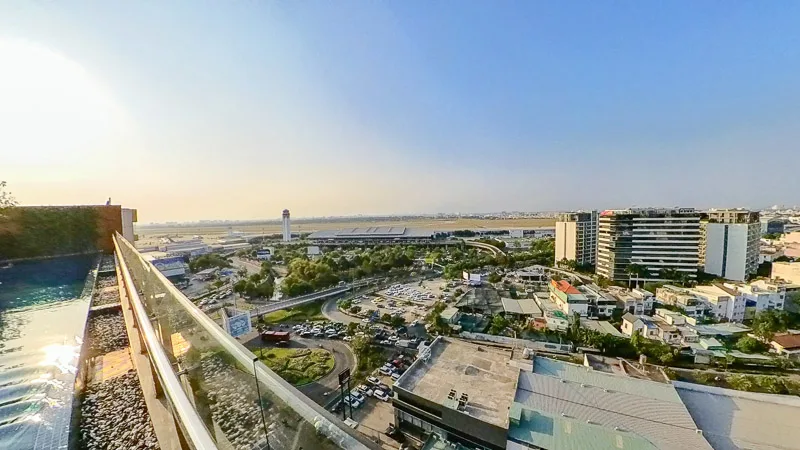 Pool Bar
The rooftop bar at the pool deck is called The Hub. It serves Western and Vietnamese cuisines, as well as beers and cocktails.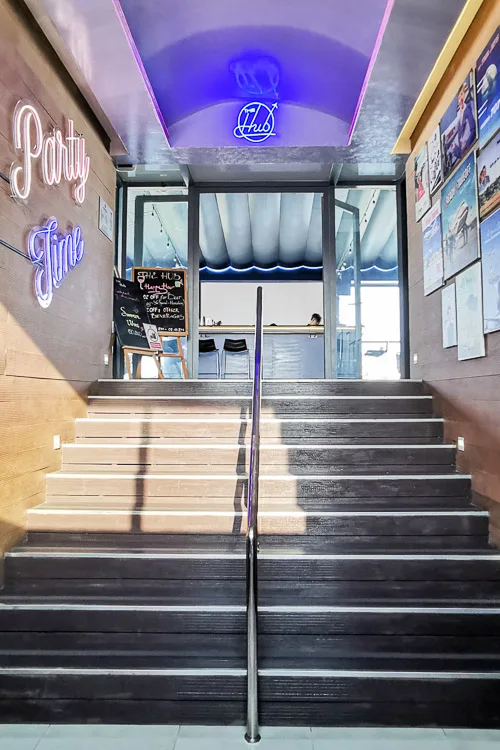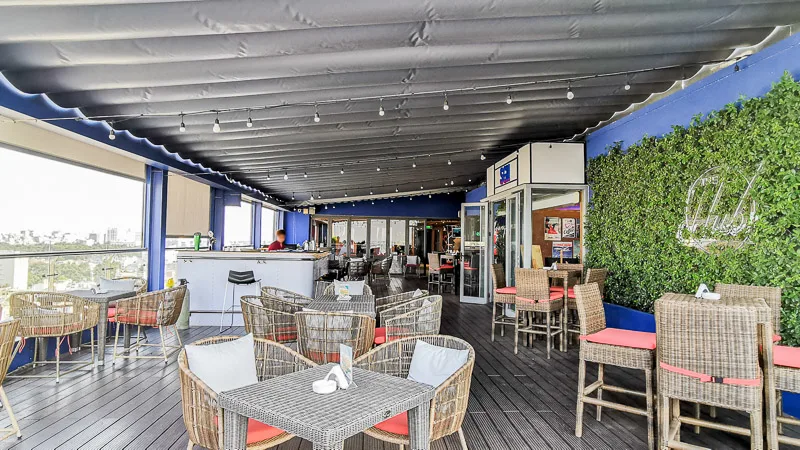 Our welcome drink vouchers allowed us to redeem beers and we really loved it. We got Heineken beers, and they came with a complimentary salted peanuts.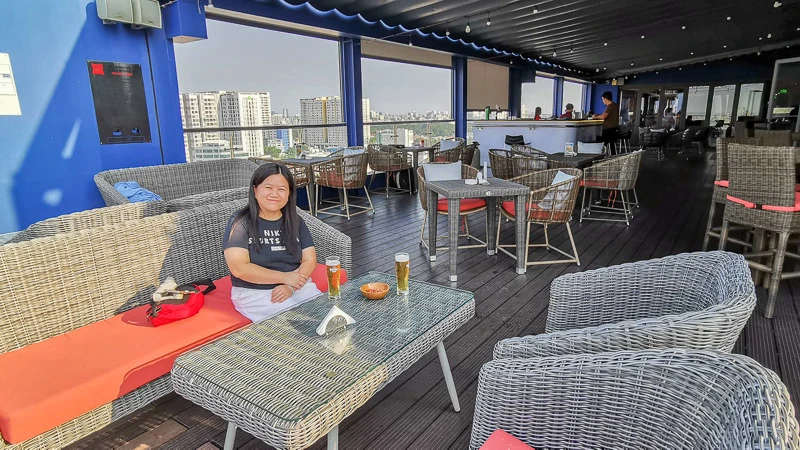 Breakfast
The daily buffet breakfast starts at 6am to 10.30am, at BISTRO BY OOPEN. It wasn't busy at all during our visit, not sure if it's because of the off-peak season, so most people just don't eat at hotel when they travel to Vietnam.
When booking our, we had to pay extra for the package that comes with breakfast. It was quite a dilemma whether to book breakfast or not, because it was not that cheap. However, with this hotel being our first stop in Vietnam, I felt that I needed to acclimatize our stomach before going all-in into street food, so that's why I decided to pay more for breakfast.
Looking back, it was a good decision. I feel that the food at the breakfast was pretty decent. There were so many variety and the food was worth the price and convenience.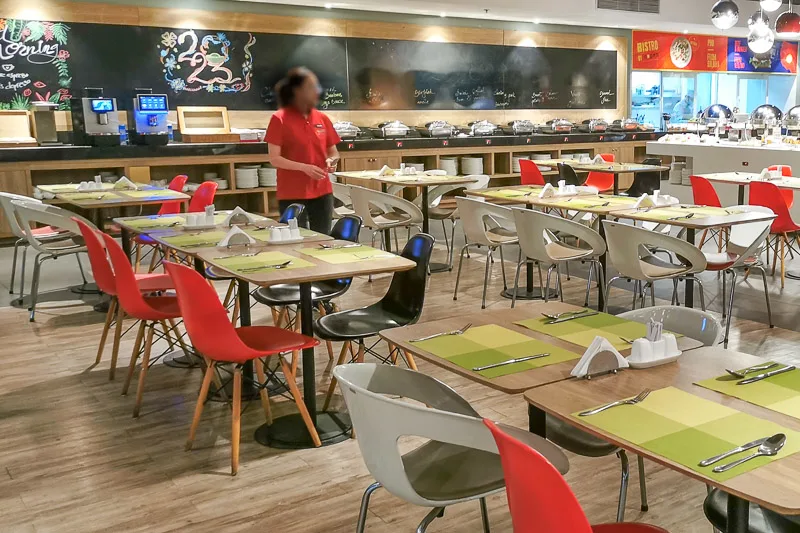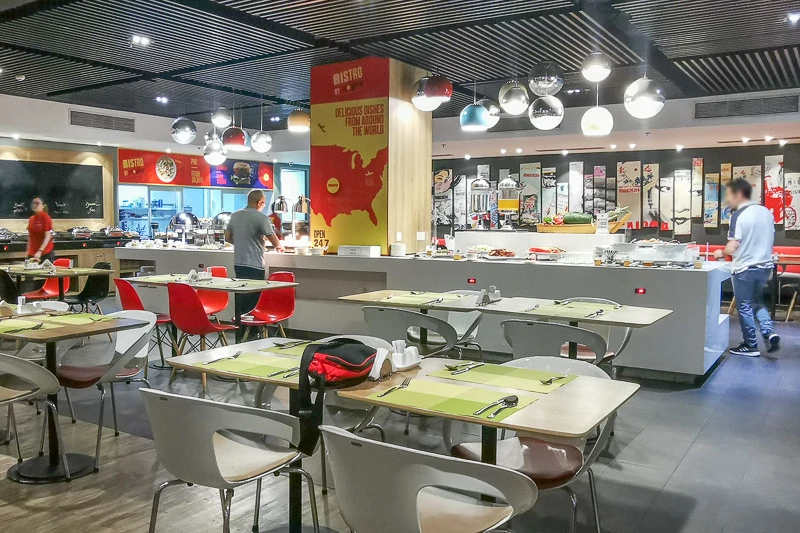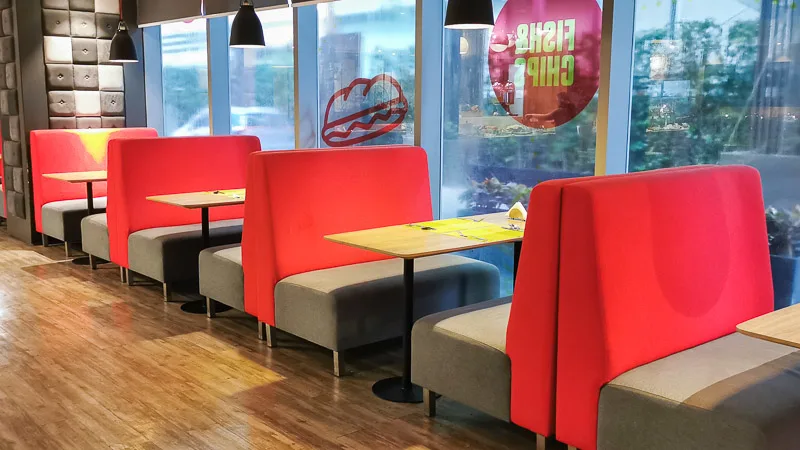 My favorite section at the breakfast is easily the made-to-order noodle section. They offered beef noodle, chicken noodle and pork noodle. Upon order, they will prepare the noodle and give it to you
I LOVE eating pho for breakfast every morning! Personally, I prefer the beef noodle than the pork noodle.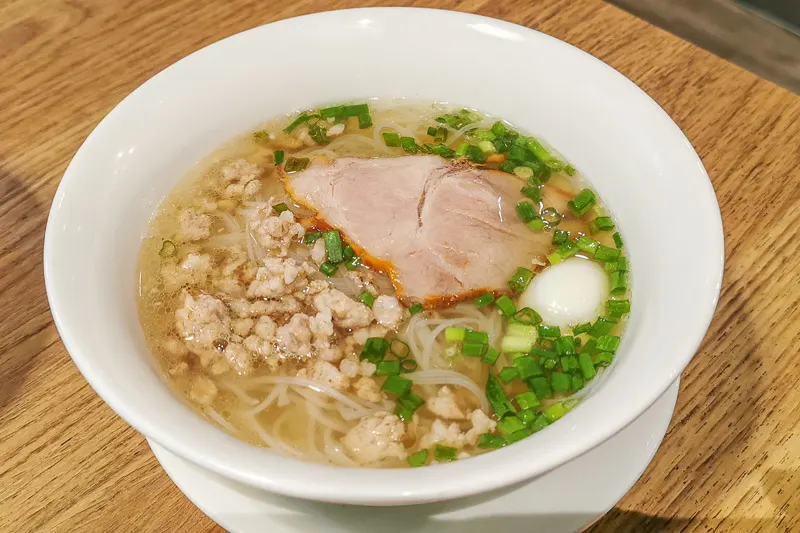 You can help yourself with the vegetables and condiments.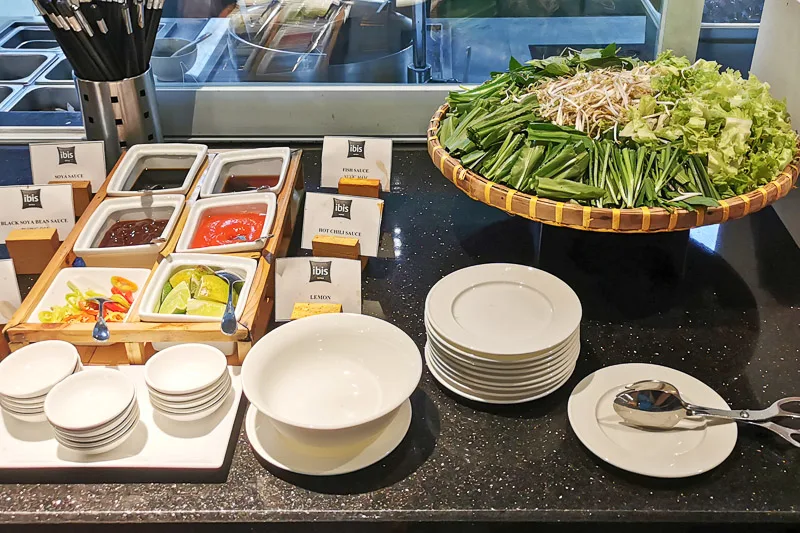 They also have the usual egg station, where you can order the usual fried eggs, omelet and scrambled eggs. They also have boiled eggs.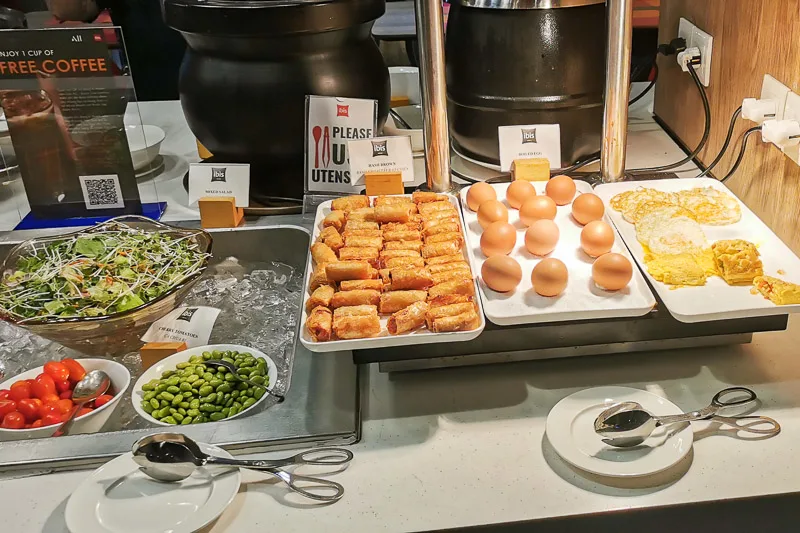 The buffet line features mostly carb, such as steamed rice, fried rice, fried noddle potato and corn, baked beans, grilled tomatoes, sausages, baked fish, among others.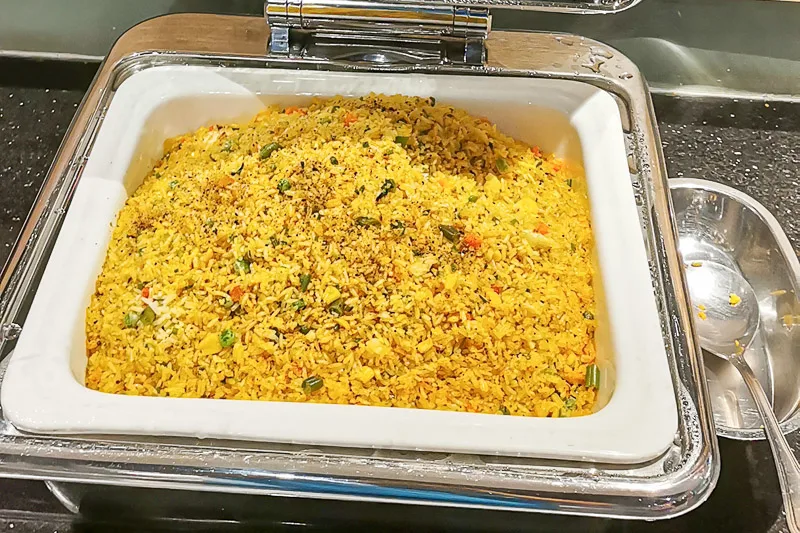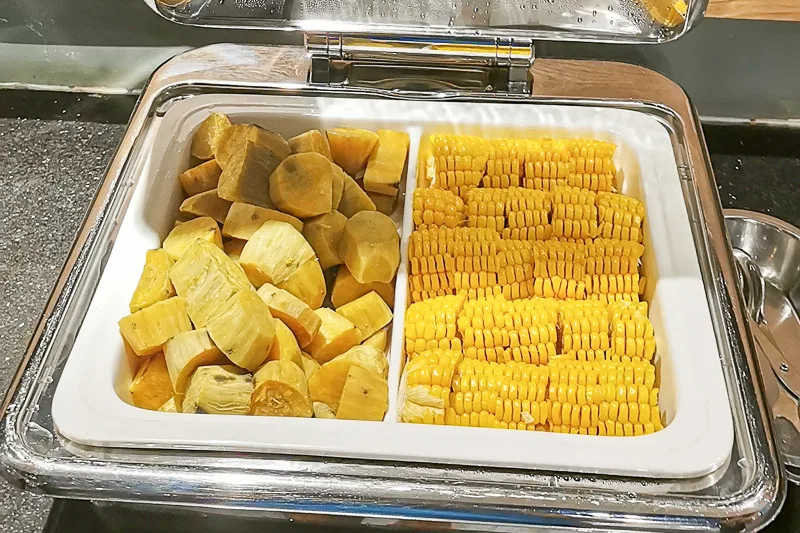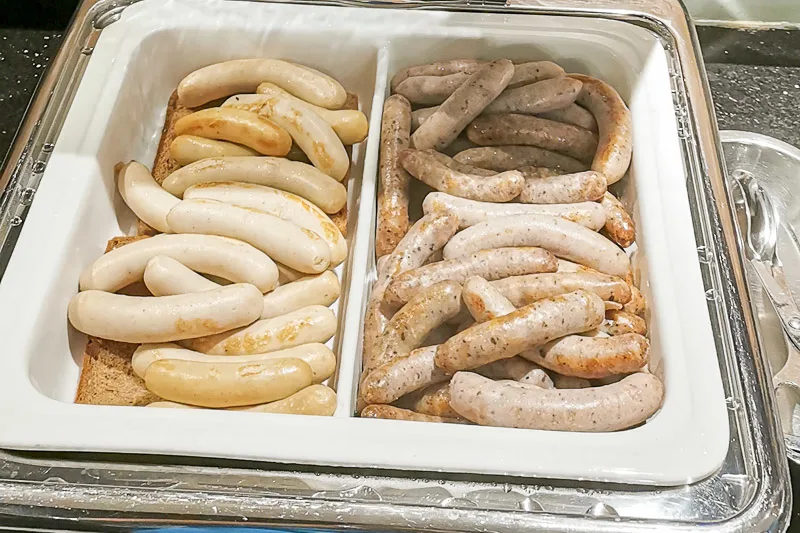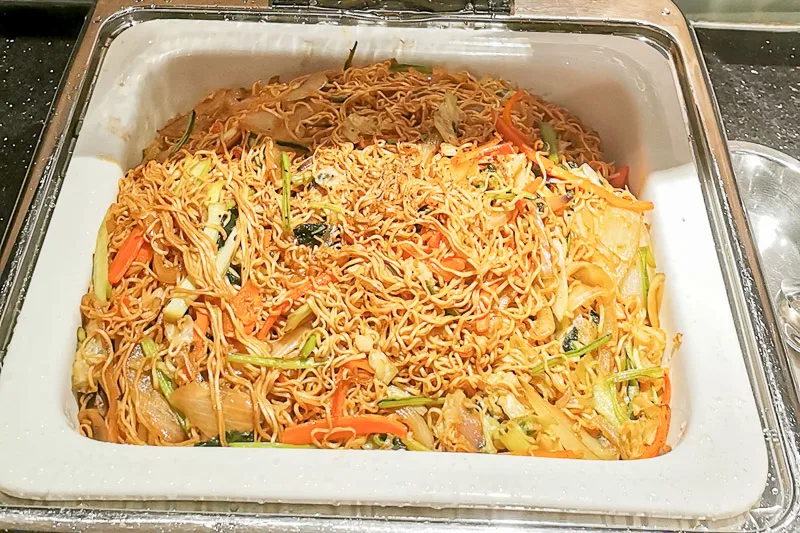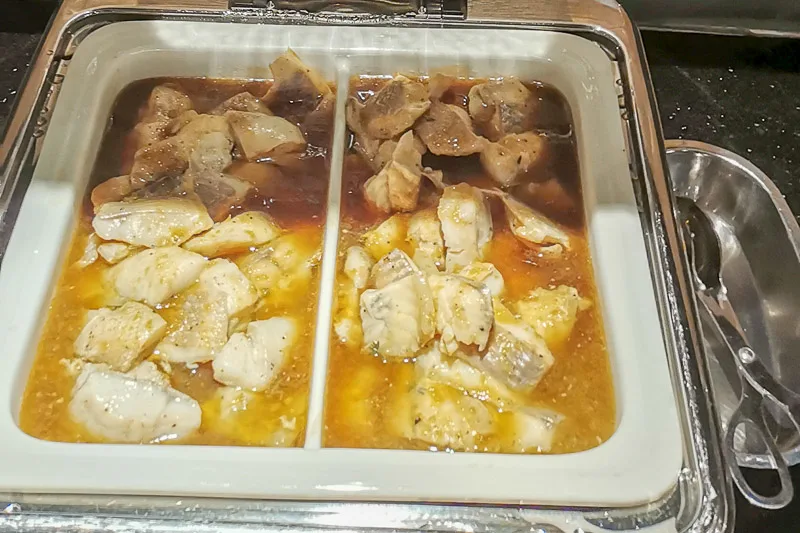 There's a congee pot and vegetable soup pot, along with garnishes, such as spring onion, fried shallot, cucumber pickle and salted egg.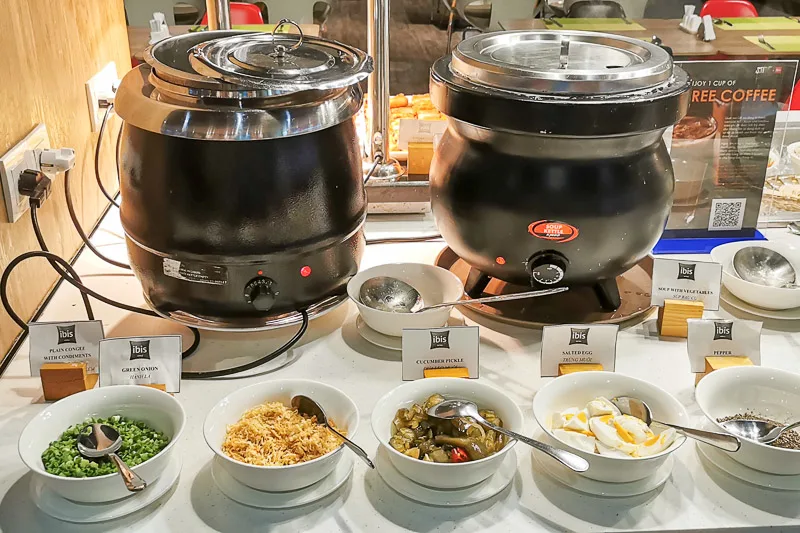 There was a cold salad bar with various toppings and dressings.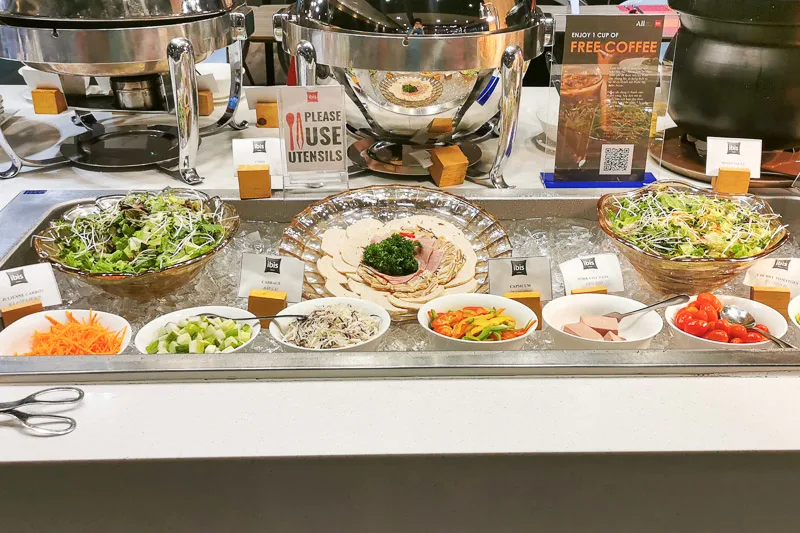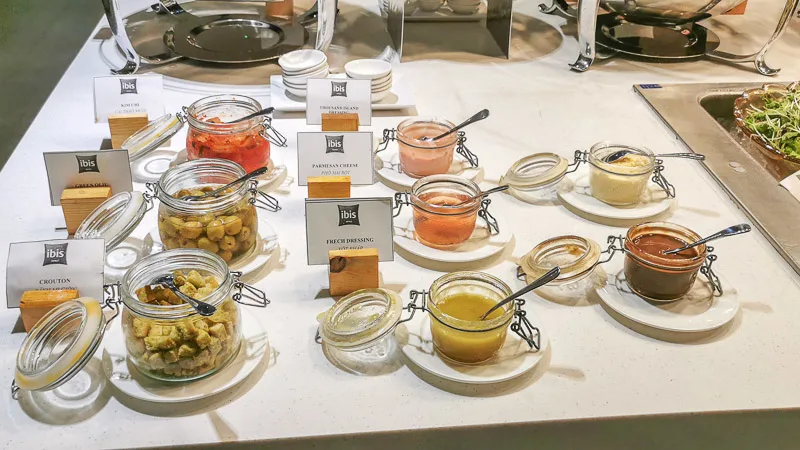 The bread and pastry section are quite nice. Toast, croissant, pancake, baguette, mini burger and muffin with various jams, like strawberry jam, pineapple jam, maple syrup, butter and peanut butter.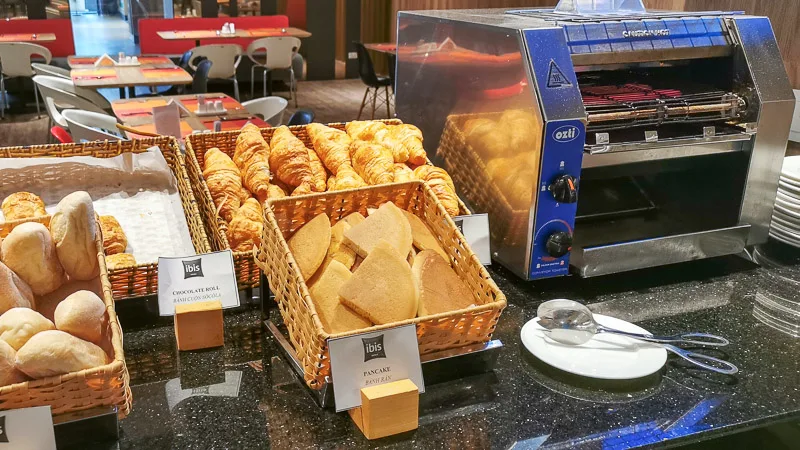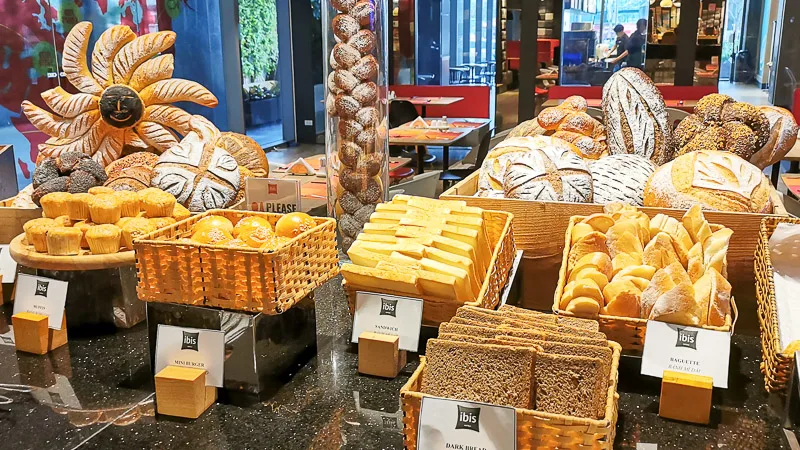 I love the fruit section. They served watermelon, dragonfruit, passion fruits during our visit. There were even watermelon juices in a jar on ice!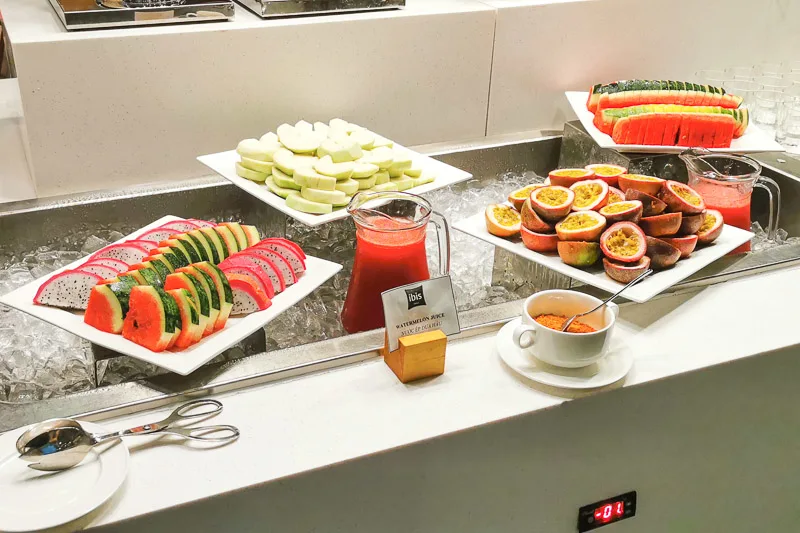 For coffee, you can make your own coffee using the coffee machines, or you can take the ready-made super-strong black Vietnamese coffee in a glass. There are condensed milk and ice for you to customize your Vietnamese coffee.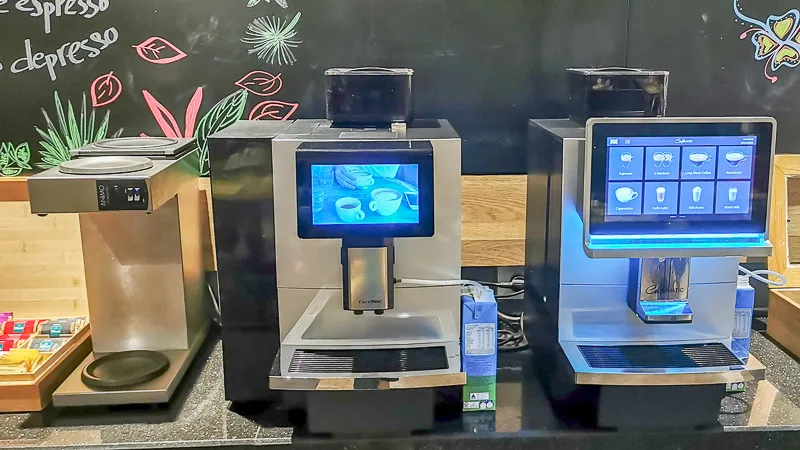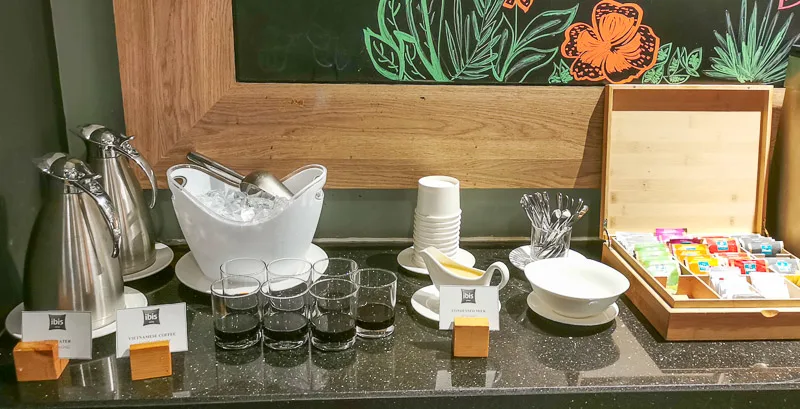 Final Thoughts
I think ibis Saigon Airport is a decent hotel if you want to be near the airport. We had a comfortable stay (minus the unpleasant sewer smell in bathroom), we enjoyed the breakfast, and we had a great time at the pool deck.
You should be aware that it is quite a distance from District 1. It took us about 30 mins to travel to District 1, and the cab ride is about 100k one-way.
If you like my work, you can buy me a coffee! Your support will help me to keep going!