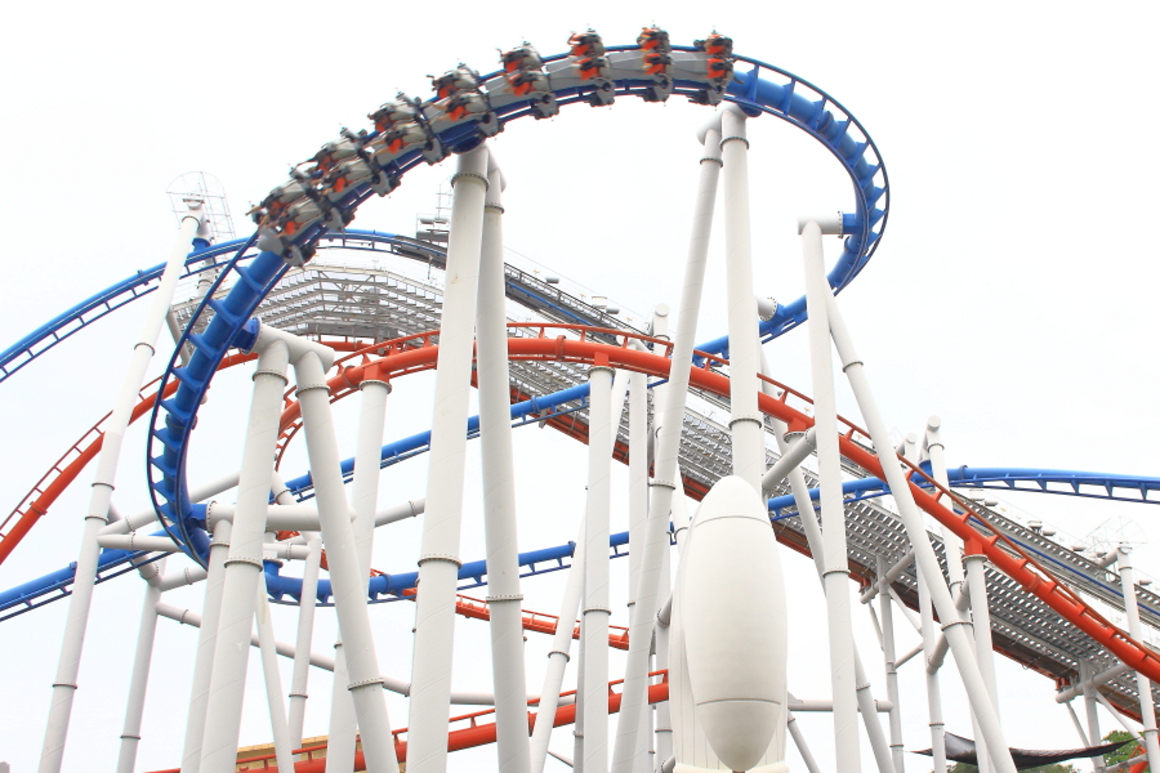 PS: Universal Studios Singapore is eligible for SingapoRediscovers Vouchers (SRV)!
Redeem your ticket here.
There so many rides, shows, and street performance in Universal Studios Singapore. And there are so little time to explore the park.
If you want to know how to maximize your visit to USS, read my guides here.
One of my most important tips in that guide is to decide what attractions you want to visit before you actually visit Universal Studios Singapore. By doing advance research, you can decide which one to prioritize and which one to let go.
A very common question that people asked me in the past, "Are the rides free in Universal Studios Singapore?" Yes, all of the rides and shows are included in the admission ticket, so you can enjoy them as many times as you want.
The only additional fees you might pay is the Express Pass, which allows you to get faster access the famous rides. This Express Pass is optional. You don't have to buy if you don't want to.

Alright, here is the full list of attractions in Universal Studios Singapore (USS). Kids-friendly attractions are marked with "For Kids." My personal favorites are marked with "Recommended."
Rides:
1. New York: Lights, Camera, Action! (Recommended)
Lights, Camera, Action! is a production studio where you can experience being part of a movie set. There is a hurricane scene, so you'll feel like you're in the middle of a hurricane. Tips: you may get wet if you stand too near to the set, so do avoid getting too near.
2. New York: Sesame Street Spaghetti Space Chase [For kids]
This kid-friendly ride brings you through a tunnel as you join Elmo and friends chase Macaroni. All you have to do is just sit in a carrier.
3. Sci Fi: TRANSFORMERS The Ride: The Ultimate 3D Battle
Imagine this, you are sitting in a Transformer robot and you're fighting against the forces of the evil. Boys would love this, especially because the 3D effect makes the experience almost real.
But for me, I got dizziness and severe motion sickness, so I don't really like it.
4. Sci Fi: Accelerator
Accelerator is a spinning ride. If you're the type of person who is prone to motion sickness, avoid this ride. But, if you aren't, you might like this.
5. Sci Fi: Battlestar Galactica: HUMAN vs. CYLON (Recommended)
Human is the red roller coaster, while Cylon is the blue one. Both are high speed and equally popular, so do try both. Loose items are not allowed on the rides.
6. Ancient Egypt: Revenge of the Mummy (Recommended)
Revenge of the Mummy is a very popular ride because it's just different from usual rollercoaster. It is an indoor, high speed roller coaster in total darkness! Backward motion is included, too! You just have to ride this.
7. Ancient Egypt: Treasure Hunters [For Kids]
Treasure Hunters is perfect for young kids who prefer calm rides. Basically, you sit in a car and drive around a pool/lake at slow speed.
8. The Lost World: Jurassic Park Rapids Adventure (Recommended)
This thrill ride is perfect for adrenaline seeker. River rafting alone is quite challenging. This ride goes beyond just river rafting.
It is river rafting with strong current and a slide!
You may or may not get wet from this ride, so you might want to wear plastic raincoat or bring additional clothes.
Tips: you can bring your belongings on boat or keep them in lockers, but the lockers at Rapids Adventure are not free so if you want to save money, keep your stuff at Mummy's lockers.
9. The Lost World: Canopy Flyer (Recommended)
Honestly, I kinda like Canopy Flyer. It is a medium to high speed overhanging flying vehicle. It is less scary than a rollercoaster, but it has adrenaline element.
10. The Lost World: Dino-Soarin' [For Kids]
Dino-Soarin' is a classic ride where young kids sit in a flying vehicle that does round and round.
11. The Lost World: Amber Rock Climb
So, you fancy rock climbing? The Amber Rock Climb is a great place for beginners to try rock climbing. Don't worry if you don't have wall climbing license or friends to belay you. The USS staffs are full-time belayer here.
12. Far Far Away: Puss In Boots' Giant Journey
Puss in Boots' Giant Journey is a ride where you get to sit in a crate which travels up and down the track at medium to high speed.
13. Far Far Away: Shrek 4-D Adventure (Recommended)
Shrek and Princess Fiona is on their honeymoon! Would you like to join them? You could!
This 4D shows lets you experience being a part of Shrek's adventure. You'll feel the jump, bounces and even water spray.
If you love Shrek, you MUST visit this attraction.
14. Far Far Away: Magic Potion Spin [For Kids]
Another classic children's ferris wheel, with a twist. This ferris wheel is in a potion factory!
15. Far Far Away: Enchanted Airways (Recommended)
I really recommend Enchanted Airways, a high speed roller coaster in Far Far away. It is smaller compared to Human & Cylon in scale and speed, but nonetheless, it's quite terrifying.
16. Madagascar: King Julien's Beach Party-Go-Round [For Kids]
A theme park it complete without a carousel!
17. Madagascar: A Crate Adventure
The name says it all. It is an adventure ride where you sit in a boat, or crate, and go through an indoor tunnel.
Shows:
1. Hollywood: Sesame Street Show (Recommended) – a musical show by Sesame Street characters.
2. The Lost World: WaterWorld – a play based on blockbuster film, "Waterworld"
3. Far Far Away: Donkey Live (Recommended) – a comedy show of Donkey's live performance, it is an interactive show where Donkey respond to the actual conversation with MC and visitor.
Street Performance:
1. Hollywood: Mel's Dinettes – singing & dancing performance by waitresses of Mel's Diners.
2. Hollywood: The Cruisers – singing & dancing performance by boyband at the stage near Mel's Diner
3. New York: The Rockafellas – breakdance performance at the corner near New York Library.
4. New York: Sesame Street Stage Shows – singing & dancing performance by Sesame Street characters near Loui's NY Pizza Parlor.
5. Far Far Away: The Dance For The Magic Beans – dancing performance by Puss In Boots and Kitty Softpaws.
6. Madagascar: Madagascar Boogie! – dancing performance by Madagascar's characters.
Special Events:
1. Hollywood Dream Parade
2. Lake Hollywood Spectacular
3. And many other special events that varies over the year, you need to check USS website for latest information.
Buying the ticket
The official price of USS ticket is SGD 79. However, you can get cheaper tickets if you buy online. A one-day ticket is available at the discounted price of SGD 75
. The admission ticket doesn't need to be printed, you can use the electronic ticket for entry.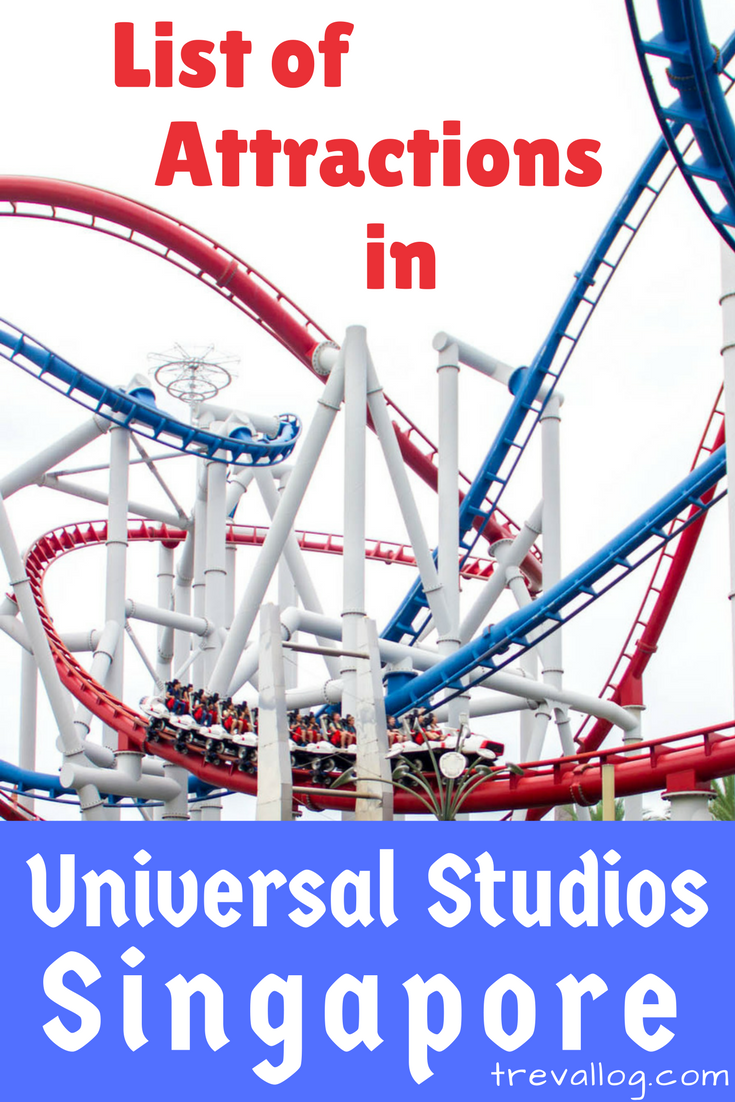 Disclosure: Some of the links in this post are affiliate links. If you make any purchase through my links, I will receive a small commission, at no extra cost to you. Thank you for your support ?