Mekong Delta is beautiful… in its own way. If you're visiting Ho Chi Minh City, I recommend that you take a half day or full day visiting Mekong Delta. Here, instead of a bustling city, you will see rural Vietnam with its scenic river landscape.
You might notice that the water is yellow and you wonder, what's so special about a dirty-looking river? Well, the river is not dirty because of pollution, but the water is yellow because it's carrying sediments all the way from the upstream of Mekong River in China.
Mekong Delta is a region in Southern Vietnam where Mekong River ends and creates nutrient-rich delta thanks to the disposition of sediments that the river carries.
You can visit Mekong Delta by DIY method (bus, motorcycle, car) or you can join a tour that starts from Ho Chi Minh City.
For me, I prefer to join tour because I have limited time when visiting Vietnam. We join this tour, which brings us to Cu Chi Tunnels and Mekong Delta Tour in one day with limo.
What to do and see on a Half-Day Mekong Delta Tour
Boarding the boat
After sitting for 2 hours on the limo from our previous destination, we finally arrived at the jetty where we boarded the motorized boat. We had to walk over other boats in order to reach our boat.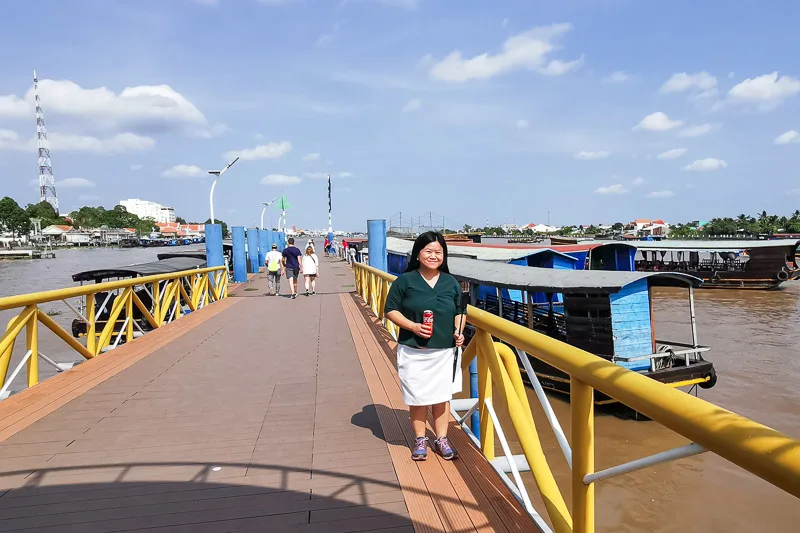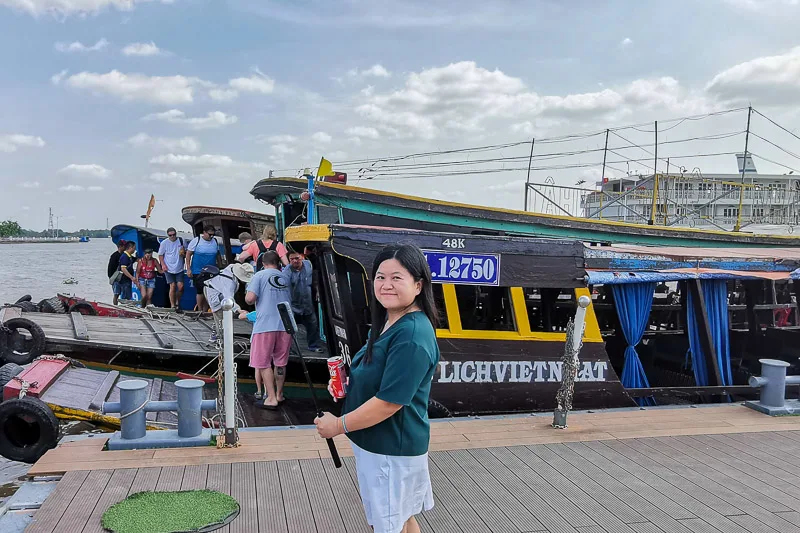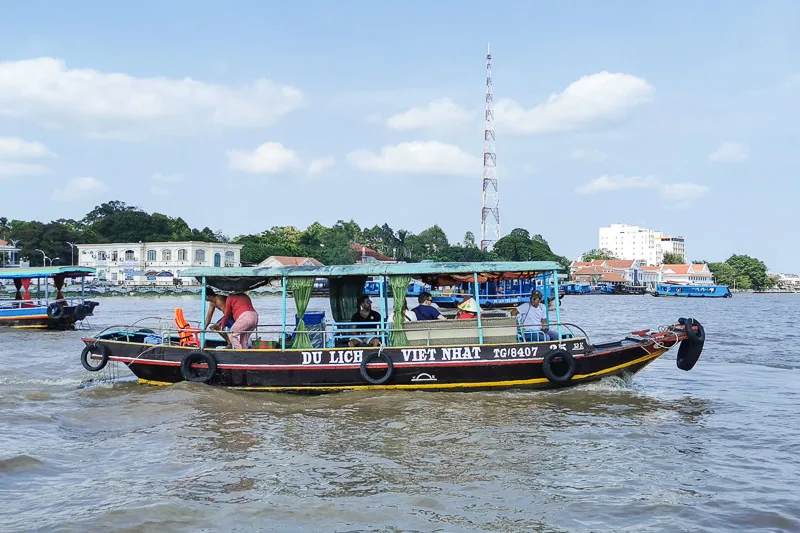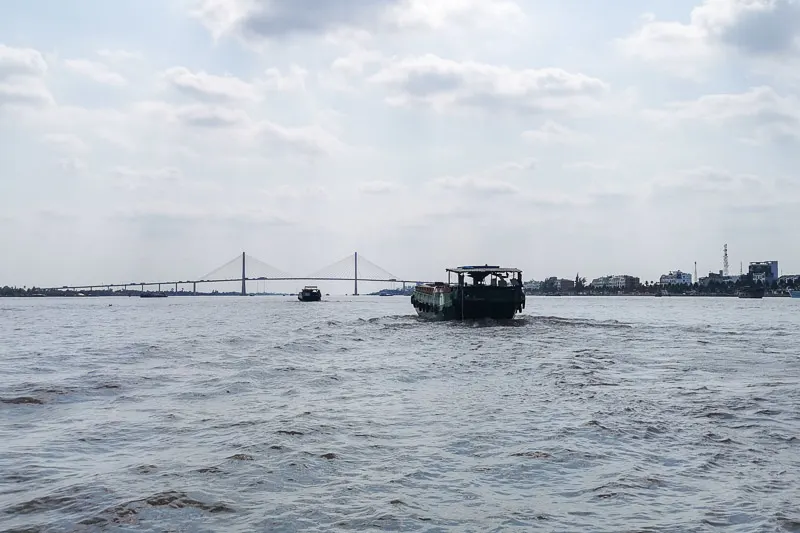 Our boat is quite spacious and can easily accommodate 30 people. However, because our tour group is a small group (only 12 of us), we get to enjoy a big boat without squeezing with other people.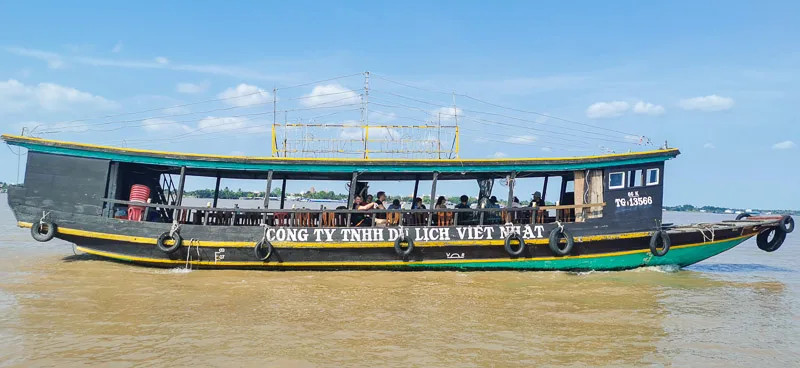 Our tour guide, Pham, very kindly offered to take our photo at the front of the boat. It's such a beautiful day at Mekong River.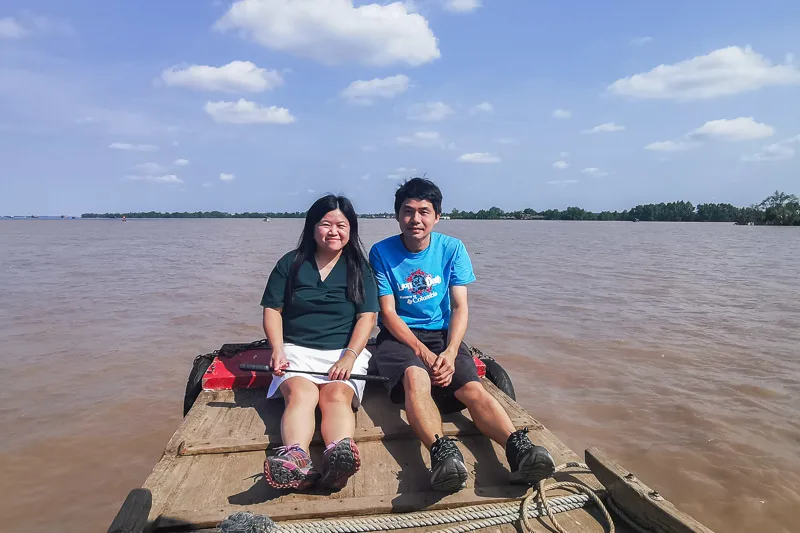 Taste Coconut Candy and Snake Wine
Our first stop of the day is the Coconut Candy workshop. Here, our guide Pham explained to us how the locals make coconut candy.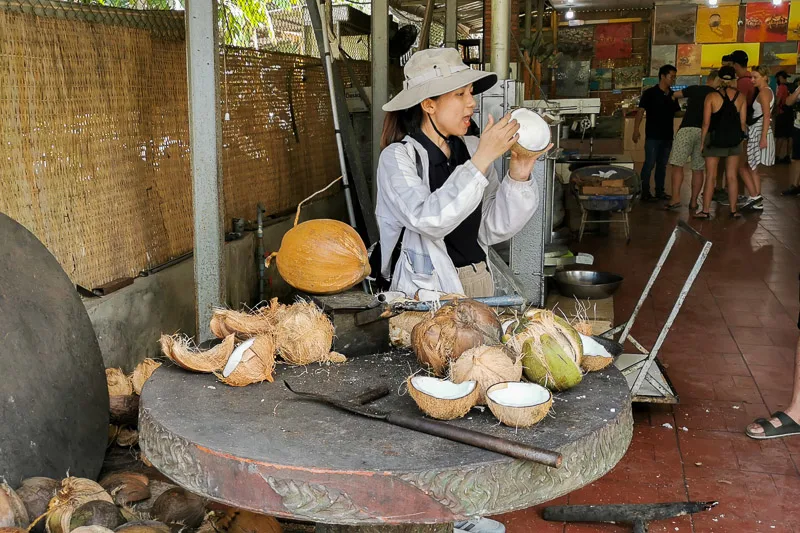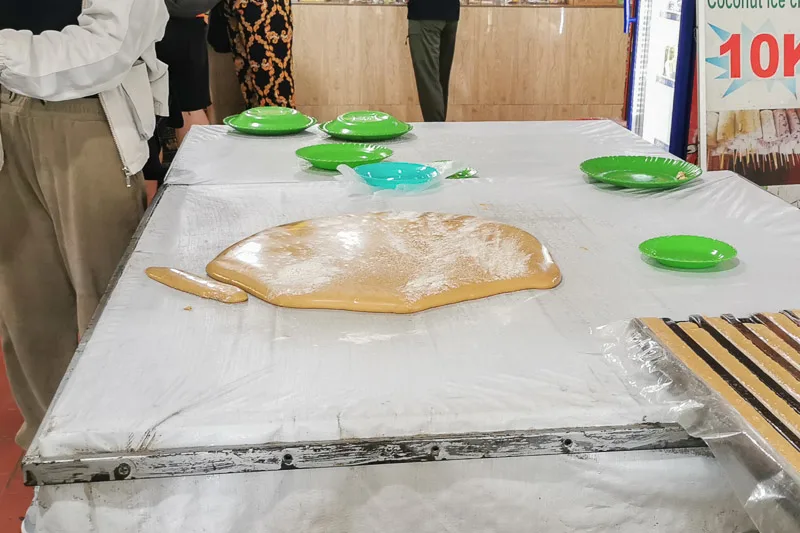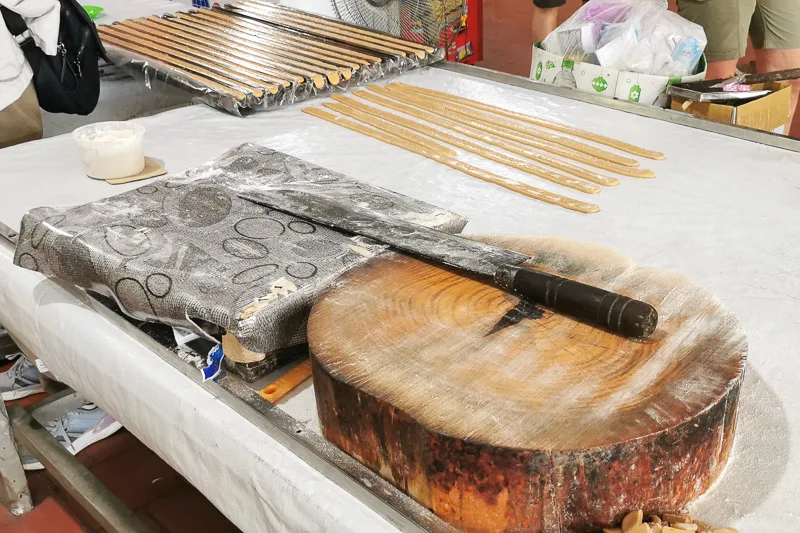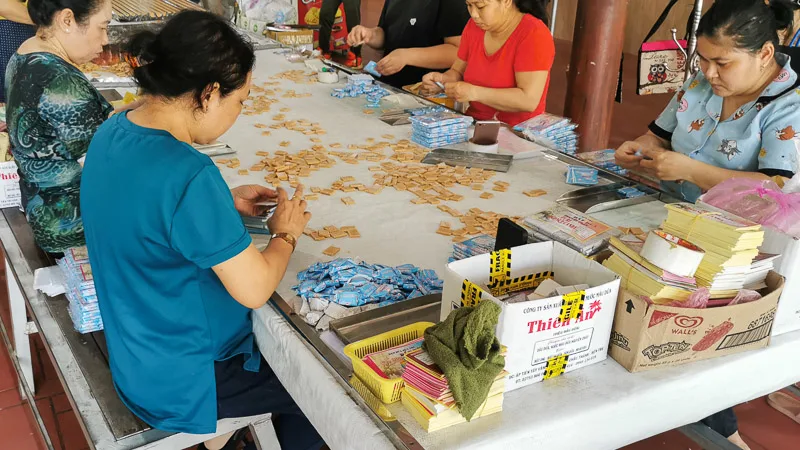 We get to taste the coconut candy, as well as various coconut-made snacks.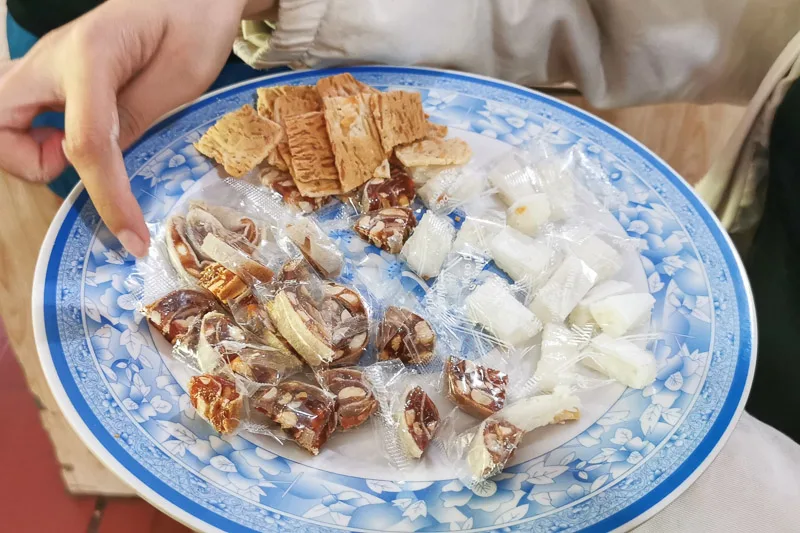 There was a promotion where if you buy 5 packs of coconut candy, you'll get a pack for free. We loved the candy so much we bought 5 and got 1 free!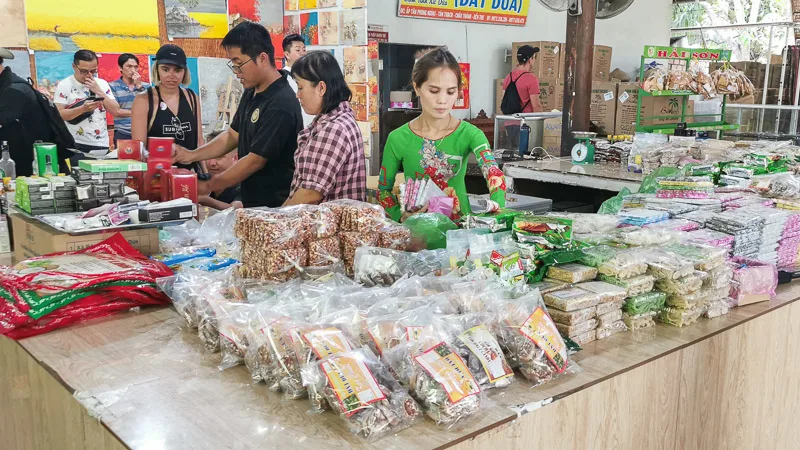 At the coconut candy shop, there was also a section where they gave out snake wine samples. I'll pass, thanks.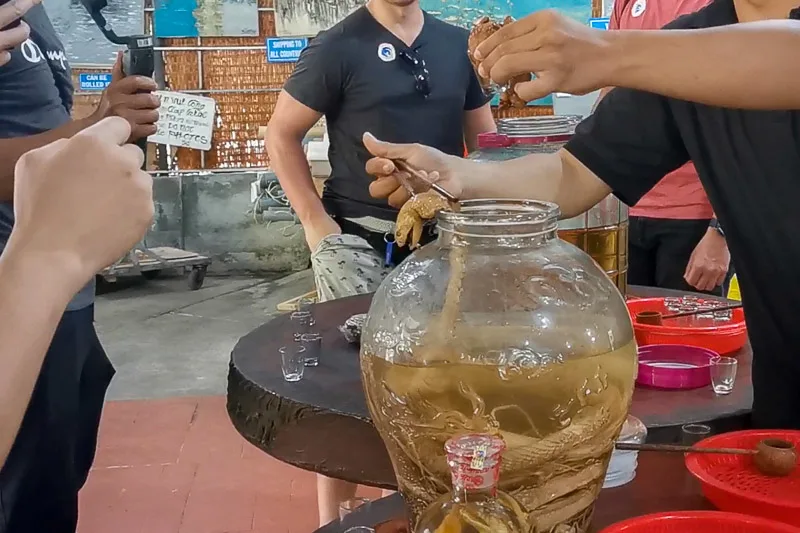 Then, we went back to our boat, ready to go for our next stop.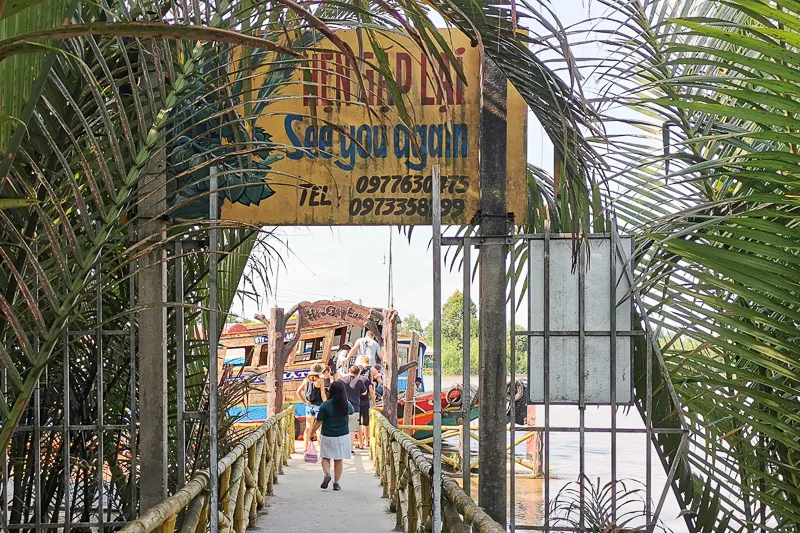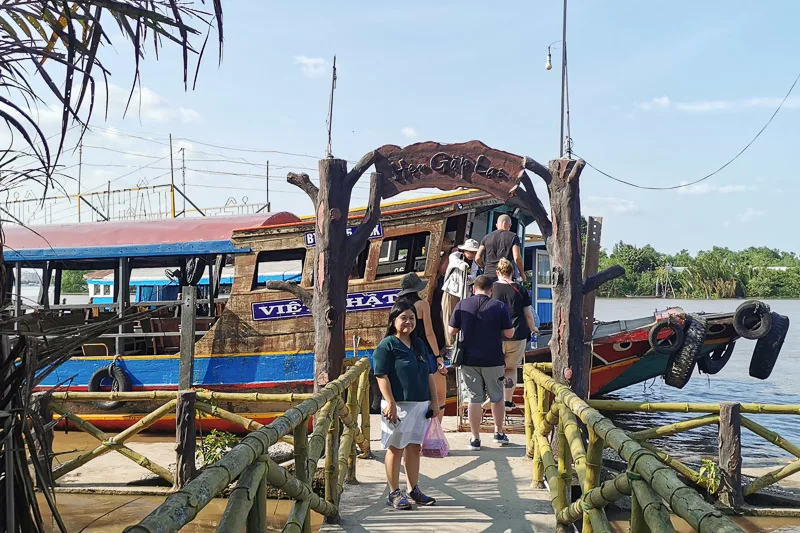 Surprise, we got a refreshing coconut juice, yum!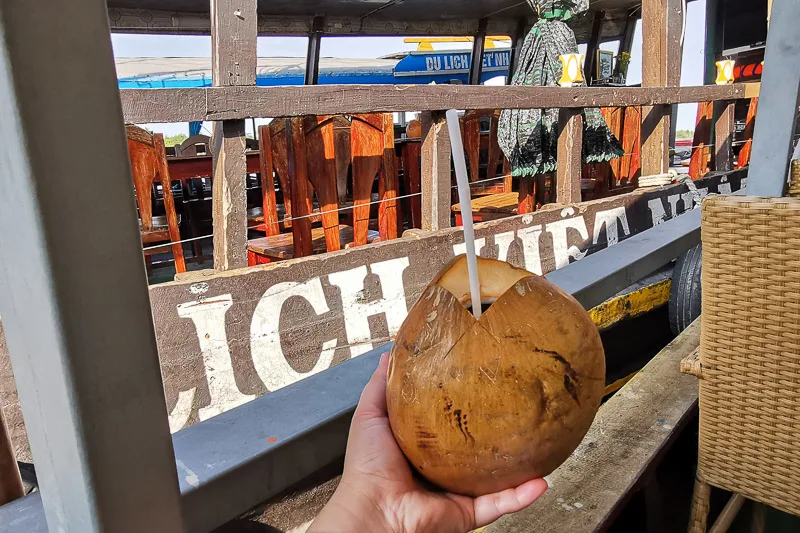 Enjoy Local Fruits and Traditional Vietnamese Music
At the next island, we were served local fruits.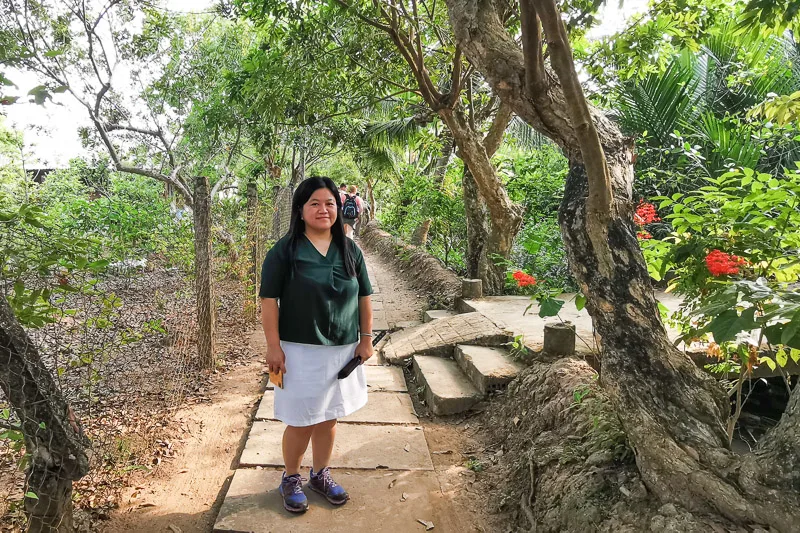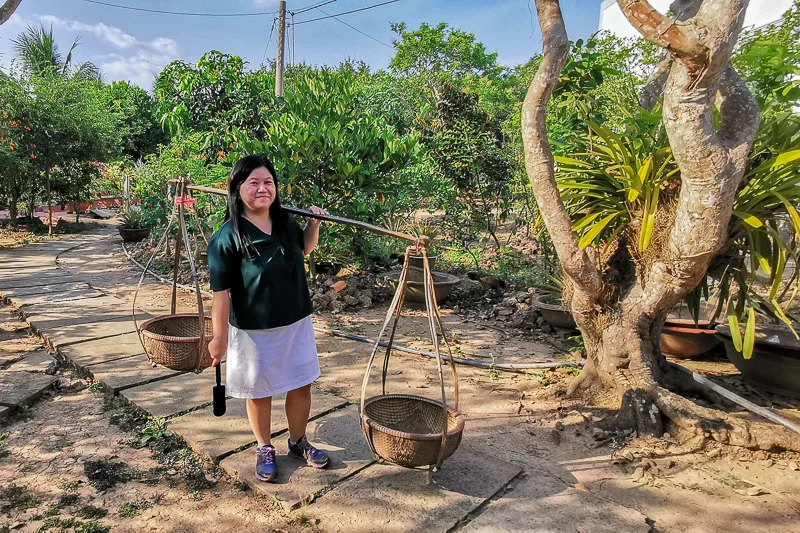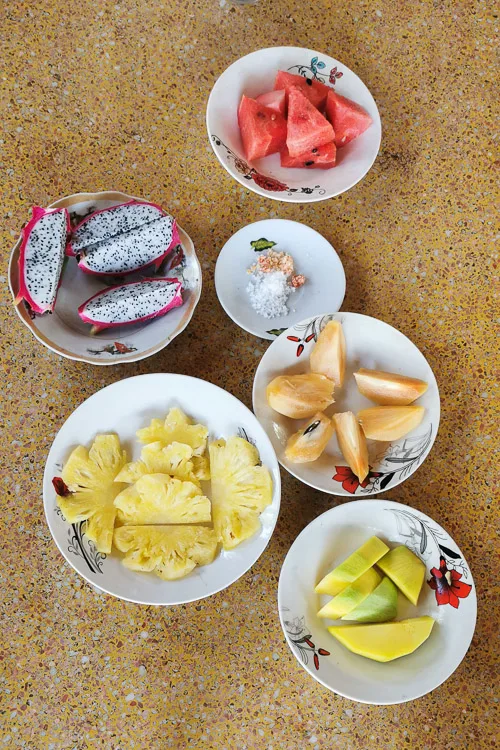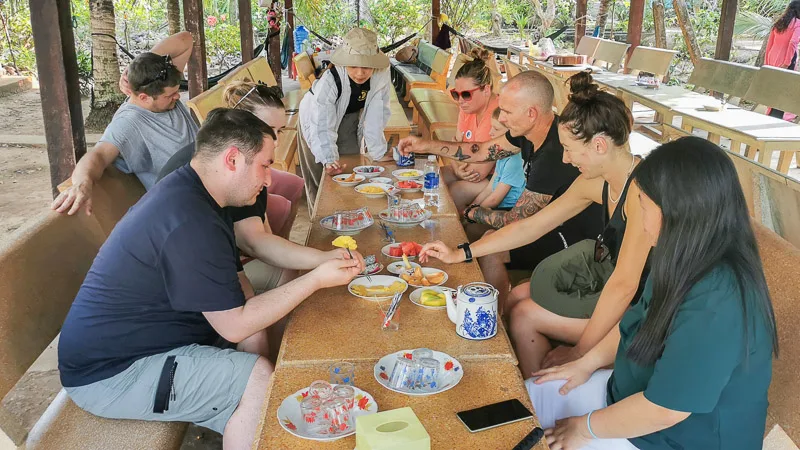 We were a;sp entertained by singing performance by locals.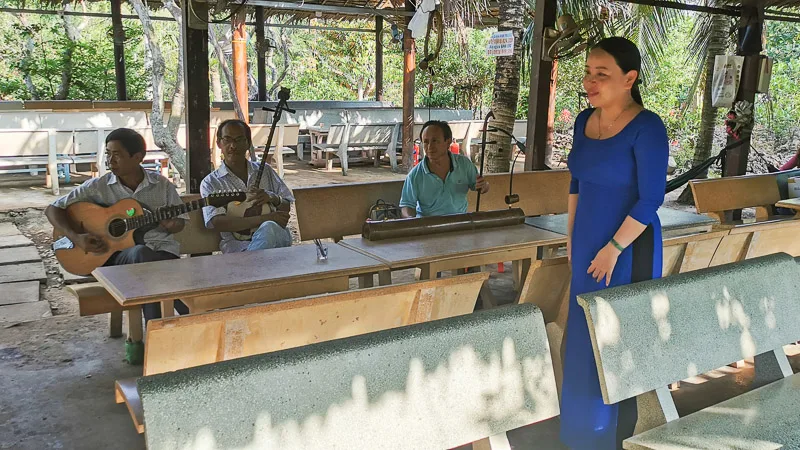 Go on a Sampan Boat Ride
Next, we took a golf cart to the sampan boat ride.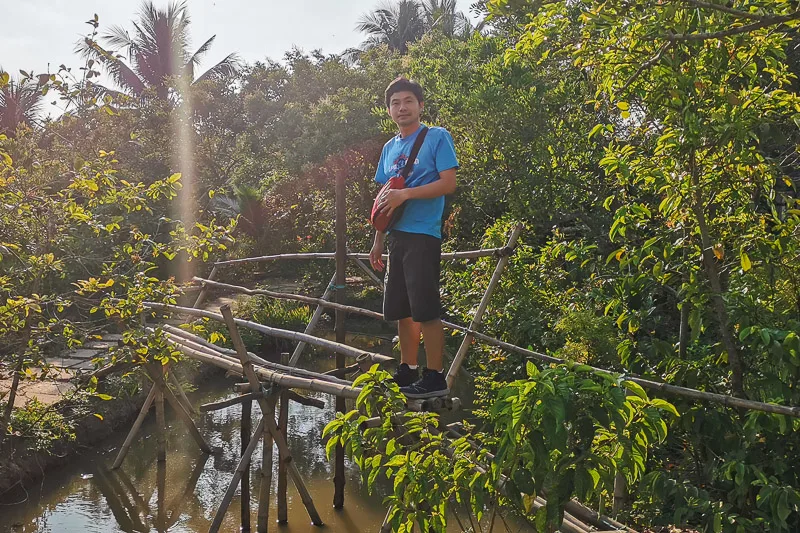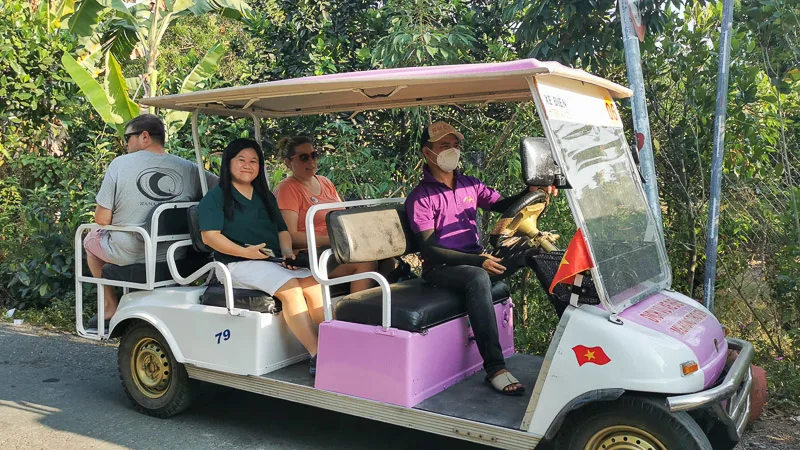 Each sampan has 2 paddlers (one at the front and one at the back). Four of us sit in at the center of the boat and were told not to move too much. We didn't have to do any rowing.
I love this sampan boat ride so much. I love how quiet the place is, I love how raw and beautiful the scenery is.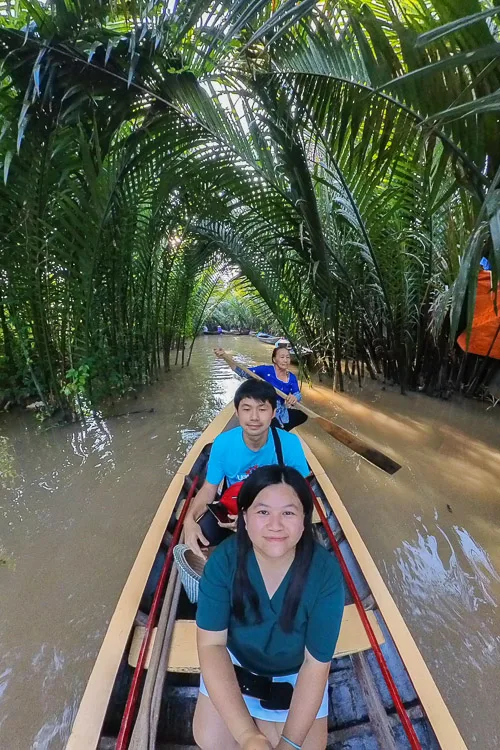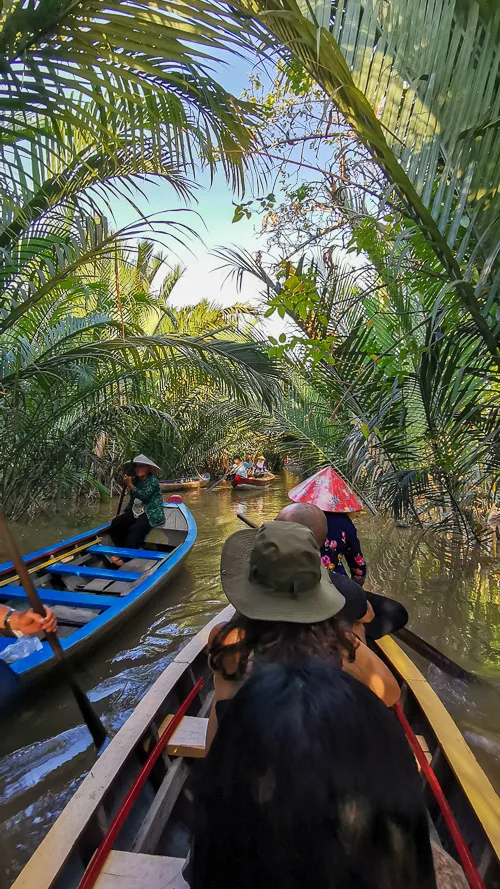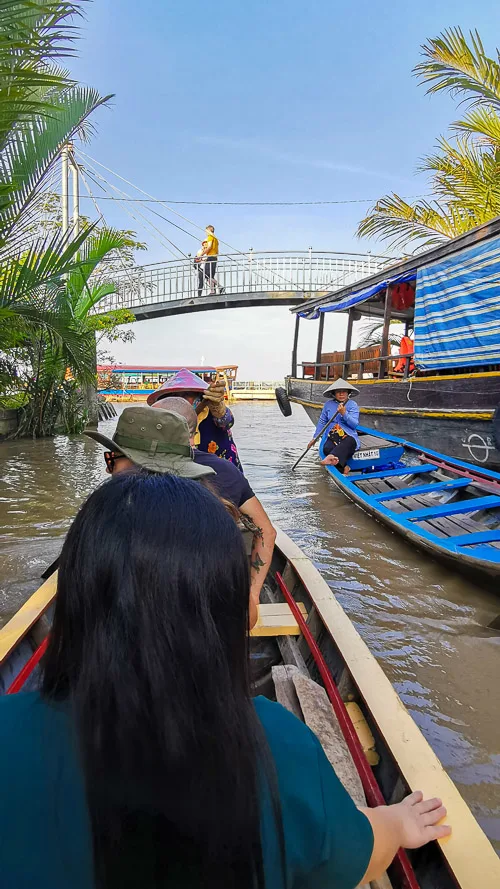 Unicorn Island
Our final destination is the Unicorn Island.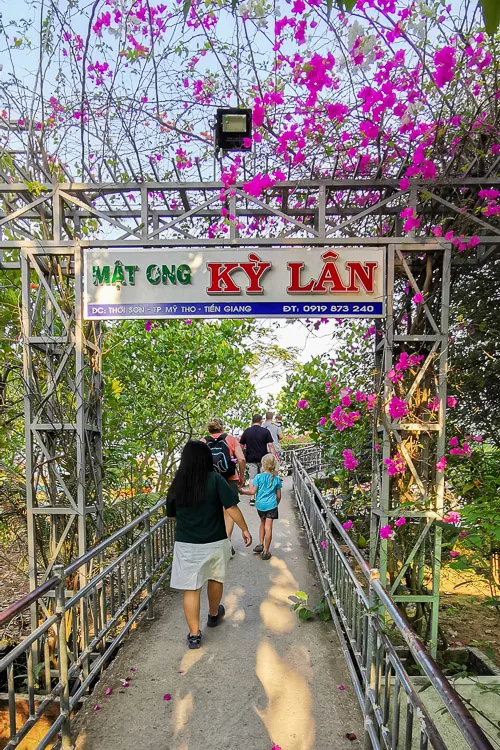 Here we were served local snacks and honey tea. You can also hold the honey board with live bees!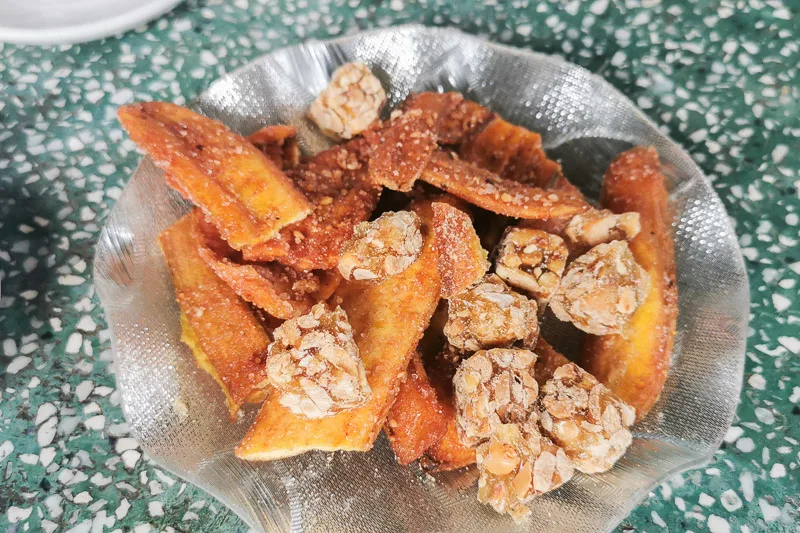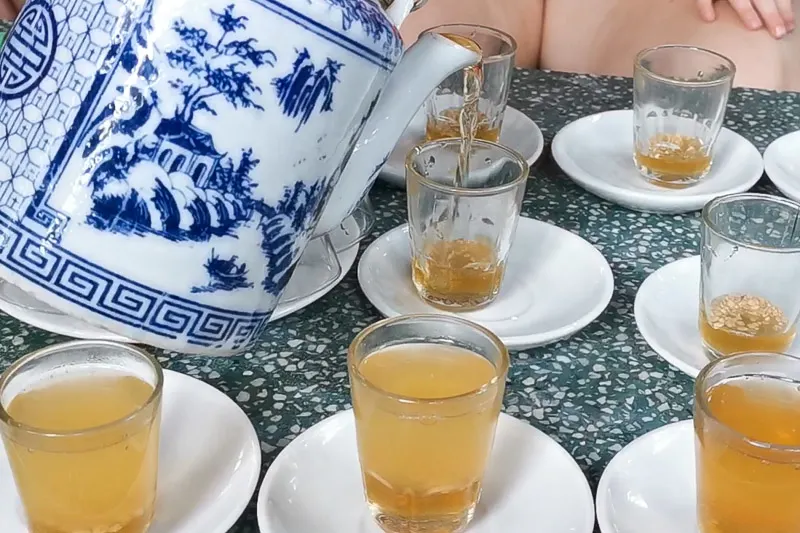 I love this photogenic bridge.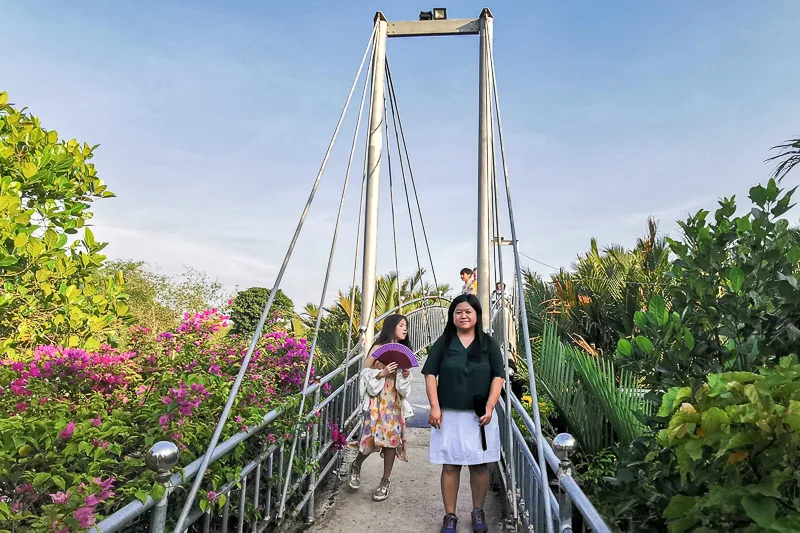 Back to Pier
Finally it's time to go back to the pier. We spent a total of 3 hours at Mekong Delta. Then, it's 2 hours ride back to Ho Chi Minh City.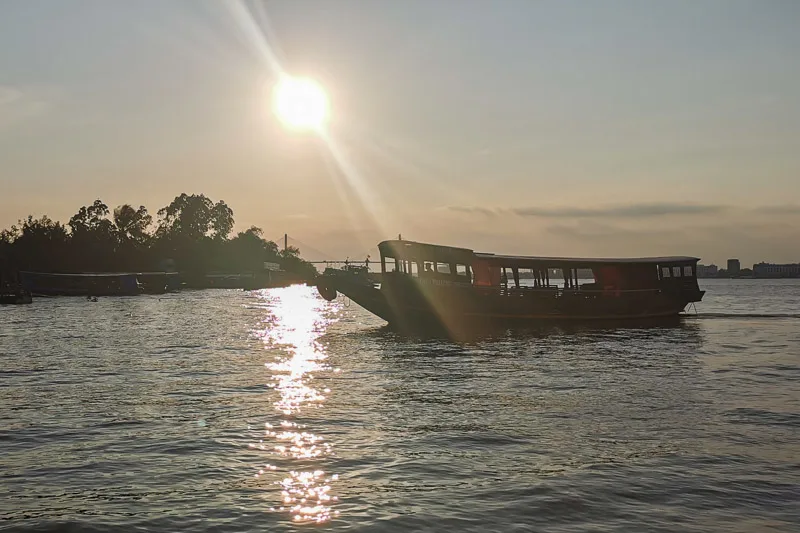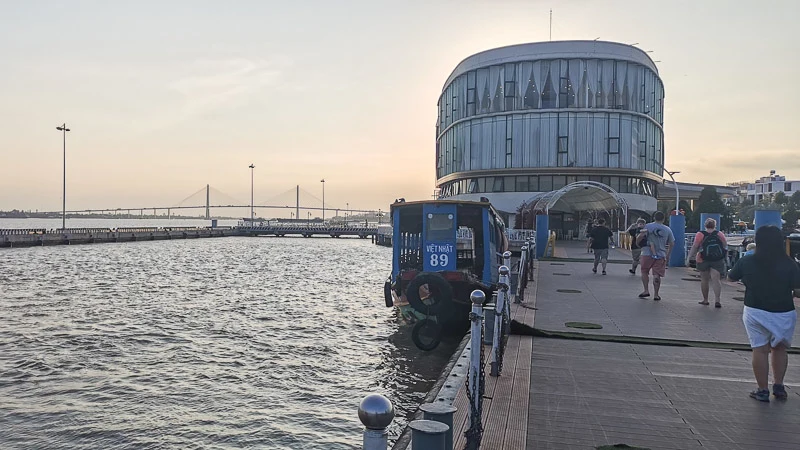 So, is it worth visiting Mekong Delta?
Even though it may look touristy, I personally still think it's worth to visit Mekong Delta and go on a boat tour.
Disclosure: Thank you Klook for supporting us with the tour to visit Cu Chi Tunnels and Mekong Delta.
If you like my work, you can buy me a coffee! Your support will help me to keep going!