Welcome to my travelogue series, in which I share my travel diary the old-fashioned way, recounting where I went, what I did, what I ate, how much I paid, what I felt, etc, in a sequential order.
I visited Ho Chi Minh City for the first time in 2012. Back then, I haven't started this travel blog yet. The city was chaotic yet familiar.
Fast forward to 2023, my hubby and I decided to visit Central Vietnam, with a short stopover in Ho Chi Minh City. That explains why we only visit HCMC for 3 days.
To be honest, I think 3 days are too short for Saigon. You'd need at least 1 week to visit all the essential places in Saigon.
Anyway, if you're short on time and only have 2 or 3 days to spare in Saigon, here's how I spent my short stint in Saigon.
Overview of Itinerary
Day 1: Fly in at SGN Airport – Hotel – Street Food at District 1
Day 2: Cu Chi Tunnels – Mekong Delta – Street Food at District 1
Day 3: Museum of Ho Chi Minh City – Independent Palace – Fly Out from SGN Airport
Day 1
We took Scoot Airlines from Singapore to Ho Chi Minh City. Our flight arrived in Saigon at around 3.30pm. After going through immigration and collecting baggage, but before exiting the building, we went to Viettel store to collect the SIM Card which I've pre-ordered.
I think it's quite a bargain, at just SGD 8 (price at time of purchase), you get 5GB/day for 15 days. Because I purchased data-only SIM card, it doesn't have a local number, and I can't make local calls. If you need local number, you can get the other option which costs a bit more.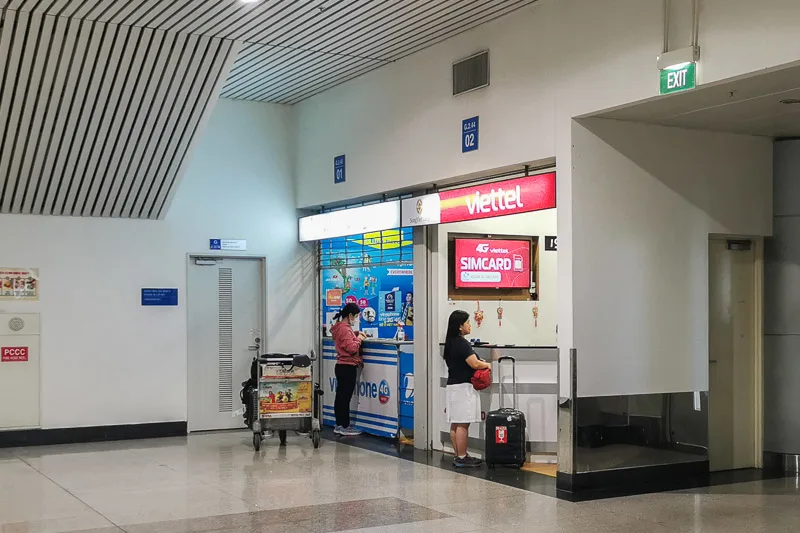 After getting the SIM Card, we got out of the airport building and met the representative from our hotel, ibis Saigon Airport. They directed us to the airport shuttle, which is a free service by the hotel to ferry guests between hotel and airport.
After checking-in to our hotel, we spent some time resting in our room and on the beautiful rooftop. We loved watching planes taking off and landing at Tan Son Nhat International Airport, while sipping beers and munching peanuts! Read my full review of ibis Saigon Airport.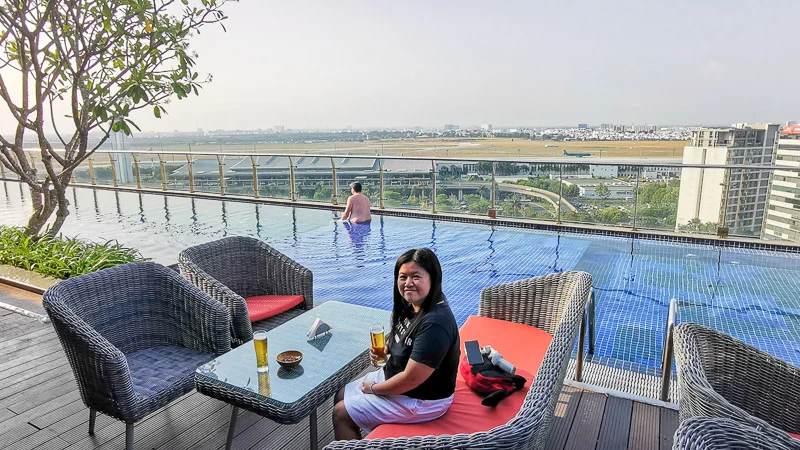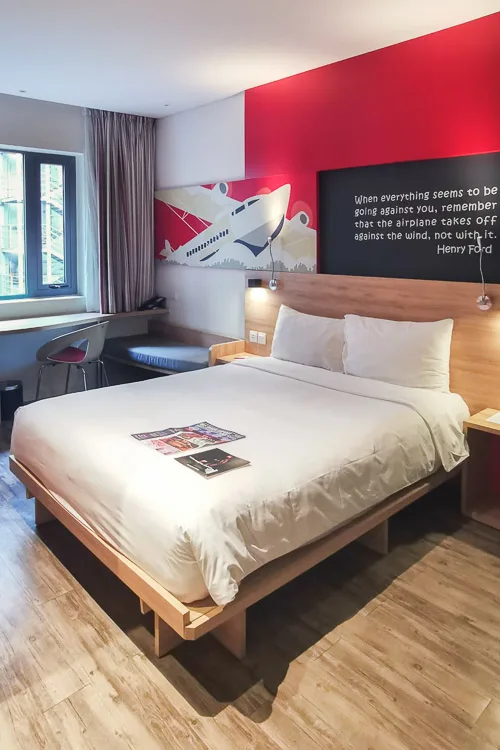 Then, we took a Gojek to District 1 to look for street food. Our first stop was Banh Mi Bay Ho. It has been recommended by many people. When we arrived, we saw 2 shops with the same name. One has closed, and one is still open, so we went to the latter. I'd say the banh mi is really nice and cheap. Then, we walked to our next stop, Pho Thanh Binh, for a piping hot bowl of beef noodle.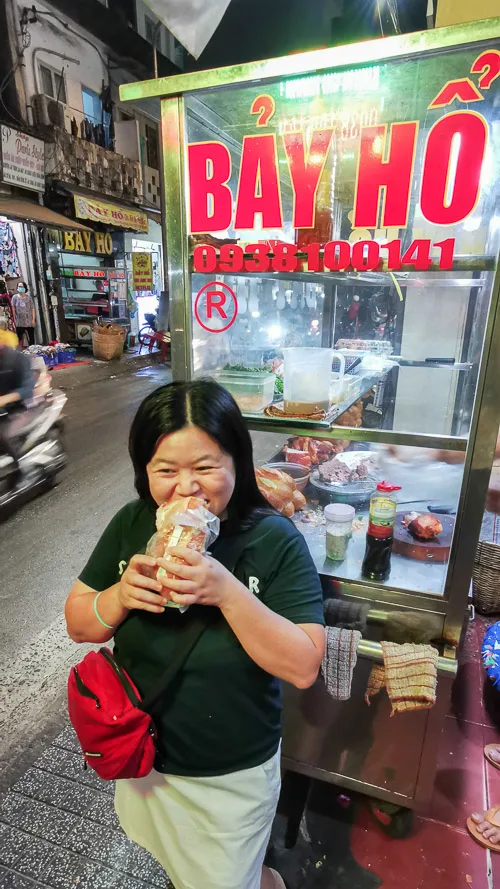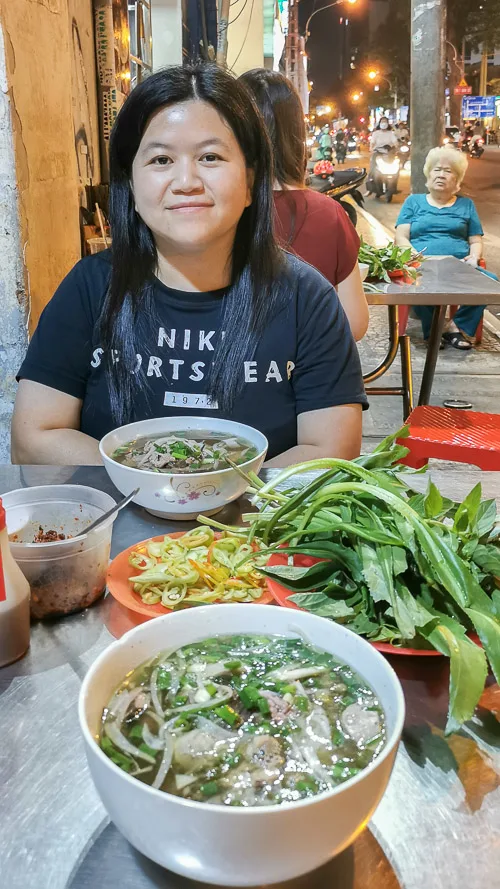 Next, we crossed the road to eat clam and drink fruit juices.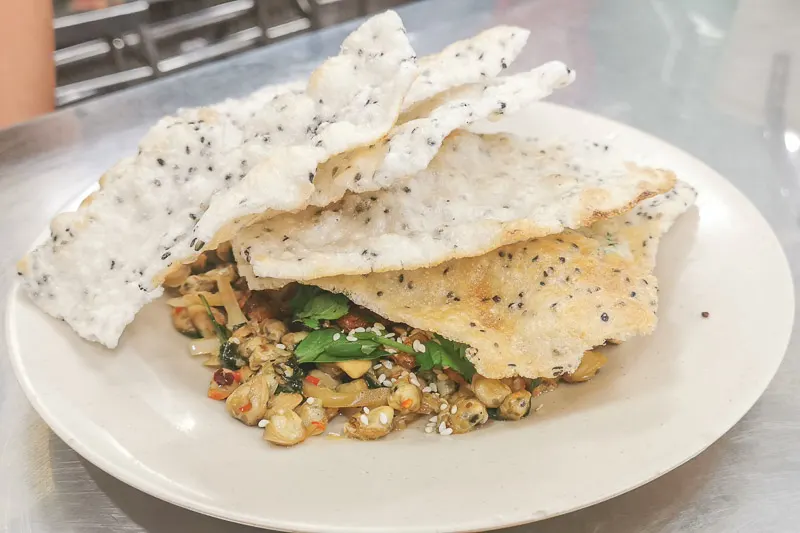 After our tummies are full of food, we walked around the area and then called a Grab to go back to the hotel.
Day 2
We started our day with a hearty breakfast at our hotel.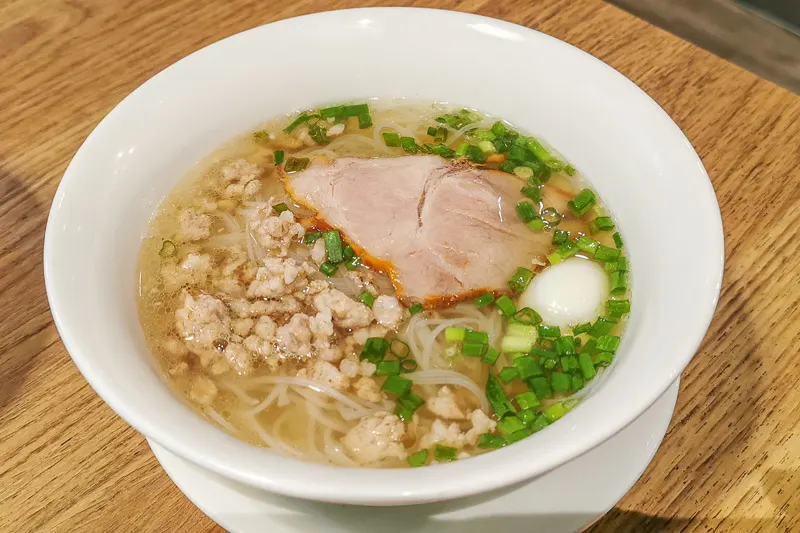 Then, we went for our full day tour to Cu Chi Tunnels and Mekong Delta, which we booked from Klook. The reason we chose this tour is because we didn't have many days in HCMC but we wanted to see both places in the shortest time possible.
Because our hotel is not in District 1, we had to take a taxi to nearby meeting point, which is Holiday Inn in our case. Our tour guide, Pham, was a very energetic one with lots of knowledge.
You can read my whole experience about visiting Cu Chi Tunnels and Mekong Delta. I won't be repeating what I've written in those articles. Here are some of my favorite photos from the tour.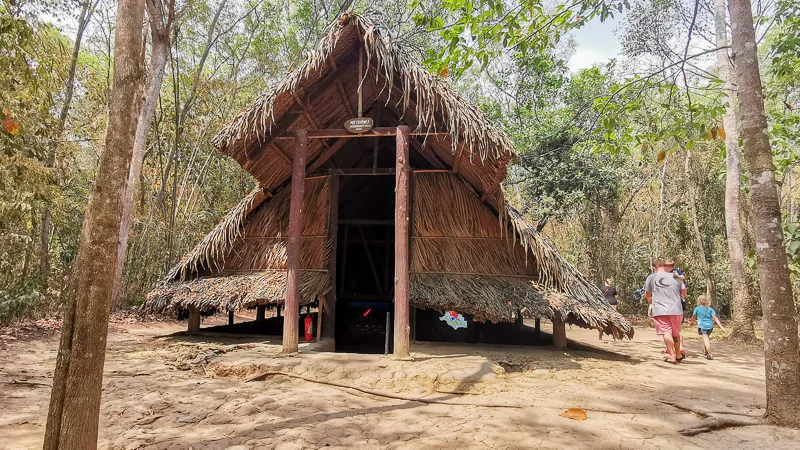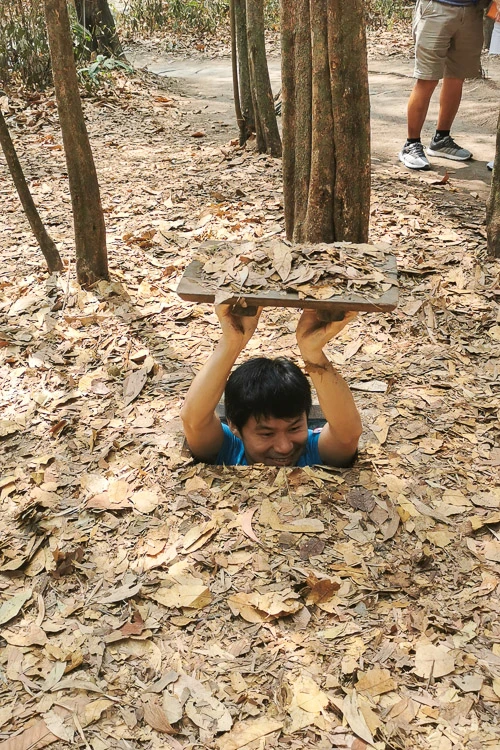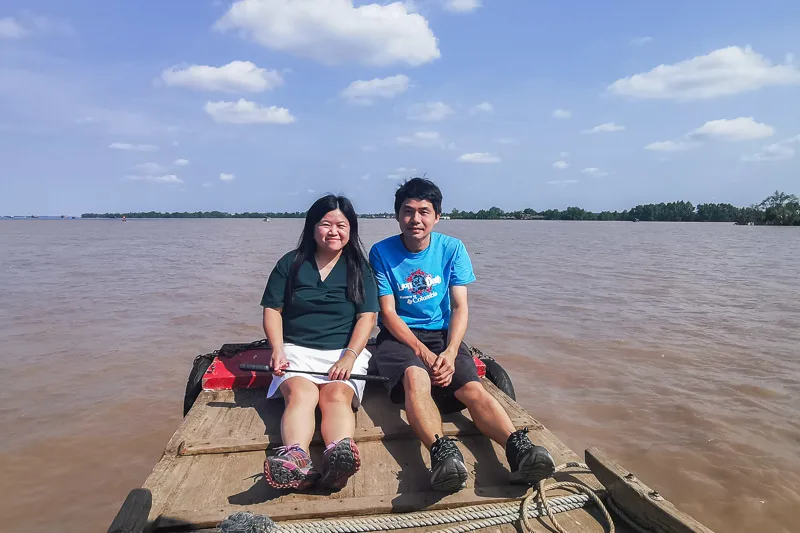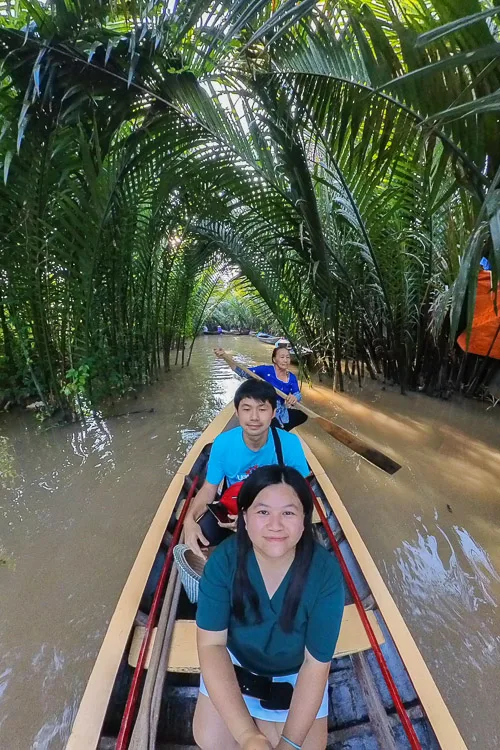 We arrived back in Ho Chi Minh City at 7pm. Then, we took a Grab to Quan Oc Vu for a seafood dinner. We love the prawn so much, we ordered a second portion.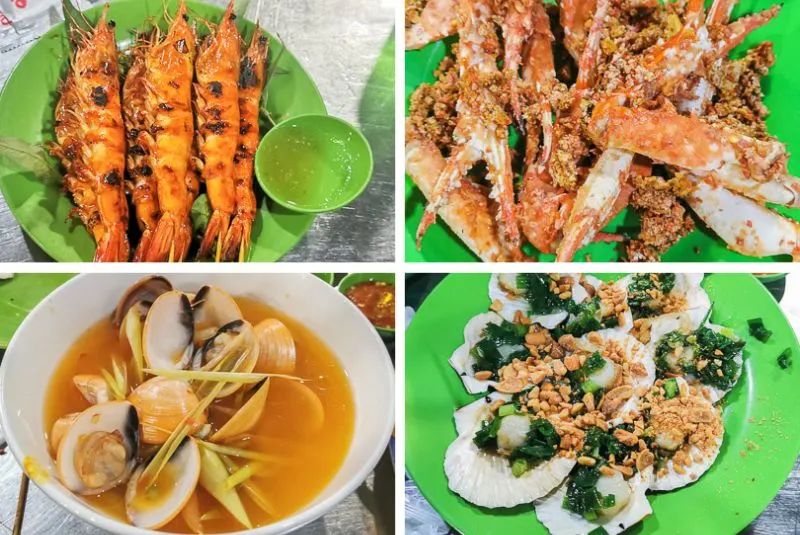 After dinner, we walked to the Harborside Park called Ben Bach Dang Park. It was a very happening spot. Then, we took taxi back to our hotel.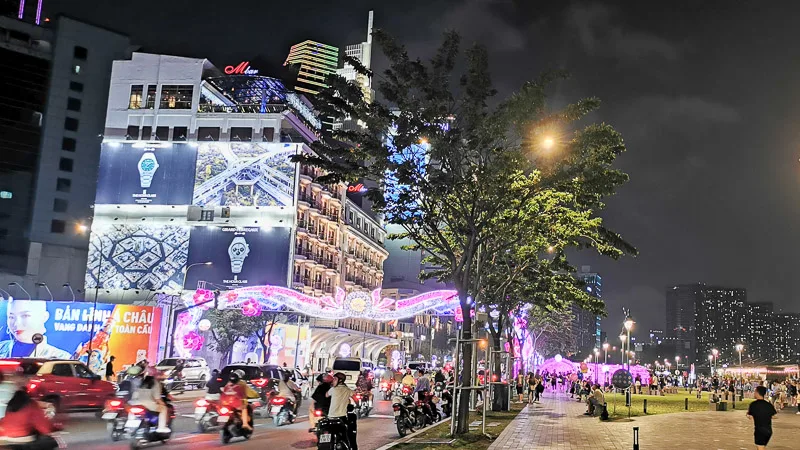 Day 3
Our final day in Saigon is a short one. After our hearty breakfast at our hotel, we took taxi to Museum of Ho Chi Minh City. To be honest, it wasn't that well-maintained and I wouldn't recommend you to visit it if you have limited time.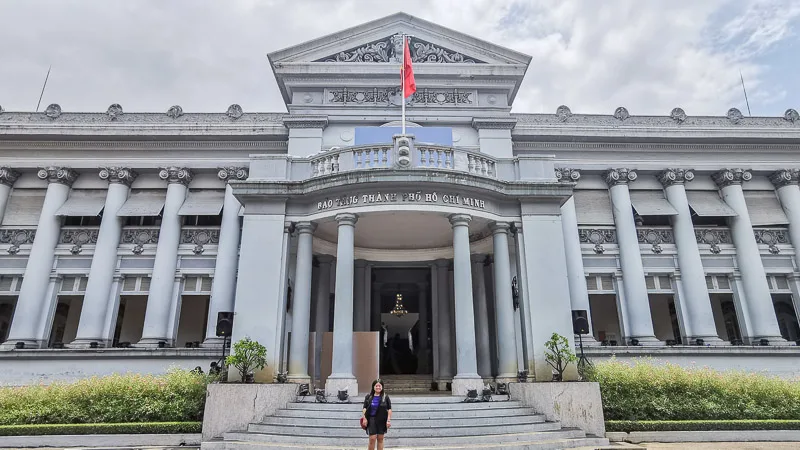 Instead, I'd recommend you to visit Independence Palace, which we visited after the museum and is just a couple minutes of walk from the museum.
The Independence Palace is so huge and there are some hidden gems that you can easily miss out if you don't read your ticket carefully; these are the bunker and the exhibition gallery.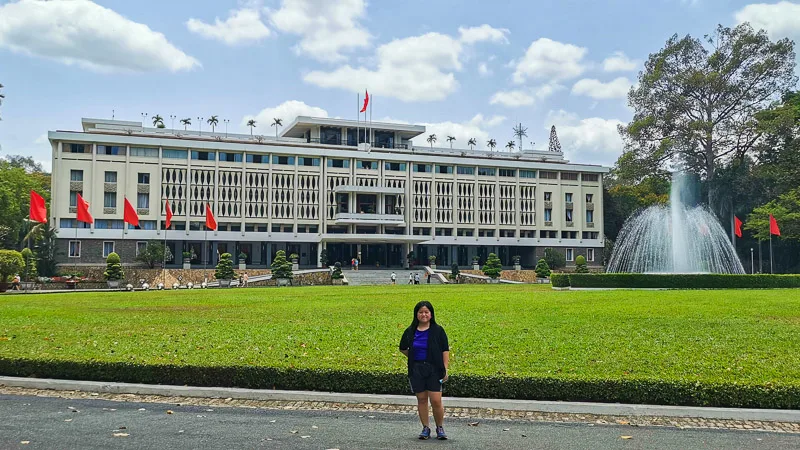 Then, we quickly rushed back to our hotel, checked out and took the shuttle to airport for our next flight to Da Nang.
Disclosure: Thank you Klook for supporting us with the tour to visit Cu Chi Tunnels and Mekong Delta.
If you like my work, you can buy me a coffee! Your support will help me to keep going!