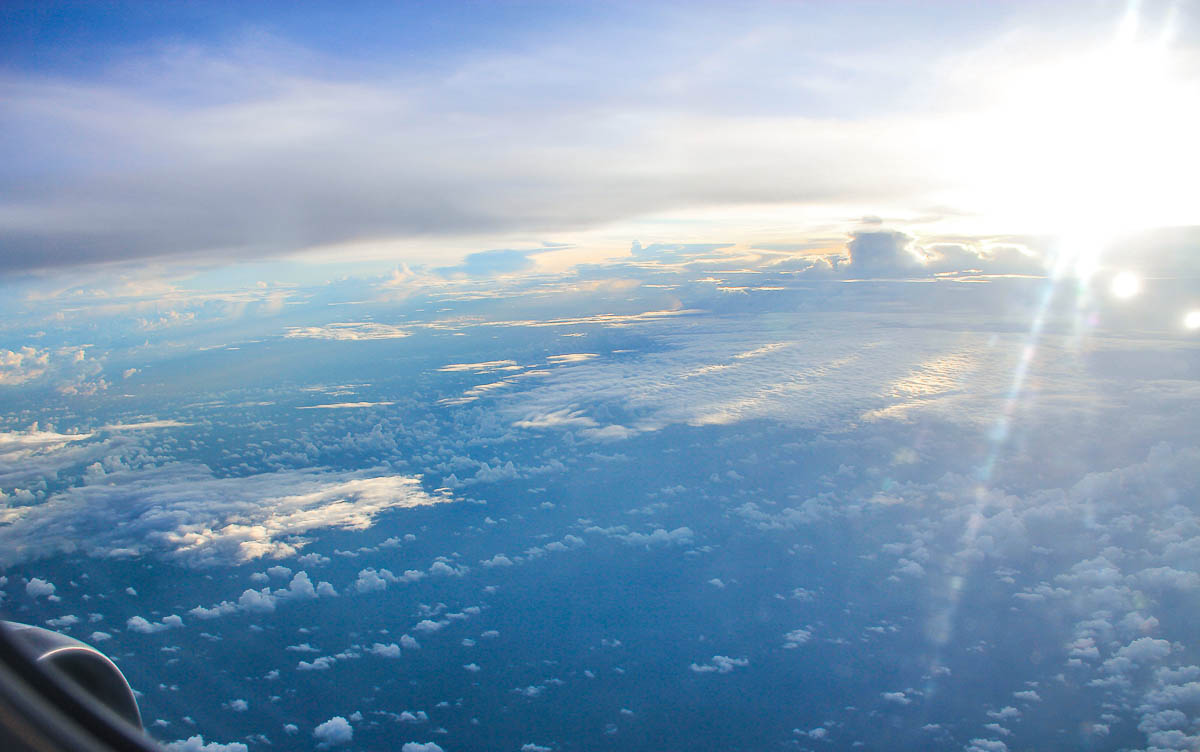 So, my friends and I arrived at Bali Ngurah Rai Airport early in the morning, on a Wednesday, at International Terminal. Our plan was to get the official taxi to go to our hotel, Courtyard Marriott, at Nusa Dua. Being the one who speaks Indonesian language, I approached the official taxi counter and asked for the price. The staff, a middle-aged man, asked me how many people we have, to which I replied 3. He then said, "Rp 250 000". I was shocked, because I knew Nusa Dua was not that far from airport. My eyes went straight to the price list behind him, it showed Rp 150 000 to Nusa Dua.
So I queried the man with a smile, "Why is the price 250k? The list shows 150k."
He replied, "150k is the price to BTDC, but you wanted to go to Courtyard, so there is additional fee."
I tried to dig more, "But the distance is not that far, why do we need to add 100k?"
He replied, "Yeah that's the way it is, unless you want to be dropped at BTDC."
Furious with his explanation, I left the counter, went to my friends and told them about my conversation with taxi counter staff. My friends suggested we walk further and try to brainstorm some solution. Suddenly we were approached by a man asking us where we'd like to go. We were very skeptical so we ignored him, but he kept on following us and begged us to give him a chance, he also showed his license to prove he is a legit taxi driver. So, I told him our hotel name and asked him how much, he said, "Only 150k." Delighted, I turned to my friends and convinced them this man was reasonable.
For your info, in case you haven't known, Blue Bird taxi is not allowed to pick up passengers from Bali airport. Uber & Grab are basically hated by conventional local taxi drivers, so they are not welcomed anywhere in Bali (including airport), but they do exist.
*
The rest of my friends arrived at different timing and different day from us. We've alerted them of the expensive official taxi, hence they prepared some plans prior to arriving at Bali airport. Here are how they managed to get transport to hotel.
One friend used Uber but she tried not to look too obvious. When the Uber driver arrived at airport but couldn't find her, she called the driver (she has local sim card). The Uber ride cost her 66k including parking fee and toll fee.
Another friend arrived at almost midnight, she was also quoted very high price by the official taxi counter, so she tried to book Grab, the estimated fare was only 25k to Legian. After waiting for some time, Grab driver didn't arrive, probably being blocked or decided to walk away. She was being approached by a number of drivers offering different rates, some offered as high as 200k to Legian. Eventually a driver offered 130k, she haggled down to 70k, and it was a deal.
And one more friend arrived early in the morning, decided to walk to departure area and saw a vacant Blue Bird taxi. Fortunately, she was able to hire the taxi, without other taxi drivers or any airport personnel blocking the way. Blue Bird taxi used meter, and the total price she paid was 50k to Legian.
*
6 Tips on How to Avoid Paying Exorbitant Taxi Fee from Bali Airport
Considering all the frustration we've been through, I figured many travelers would face the same problems like we did. I've compile a list of tips below. Hope it helps!
1. Haggle with drivers who approach you
Once you exit the terminal, there will be many drivers approaching you to offer their transport service. Try to haggle with them to your acceptable price. You may use the table above for your reference. Engage the driver with most honest-looking face 🙂
2. Go to Departure level and try to approach Blue Bird taxi
This method depends on luck, but sometimes it works. If you are unlucky, local taxi drivers may get jealous and try to stop you from riding Blue Bird taxi, because Blue Bird is not allowed to pick up passengers from airport. If that happens, you need to employ other method.
Do note that most taxis in Bali are blue in colour, and have blue bird logo, but they may not be Blue Bird taxi. A real Blue Bird taxi has the word "Blue Bird Group" on the front glass.
3. Use Uber / Grab
This method also depends on luck. First, you can use the airport wifi to connect to Uber or Grab apps. Second, find an easily recognizable shop or cafe at the airport terminal. Third, indicate your pickup point at that shop/cafe, then the app will show you the license plate of your driver. Relax and wait for them to come.
One thing to take note, do not appear too obvious that you are using uber or grab. Do not keep looking on your phone. If people approach you to offer their car, do not tell them you are waiting for Uber or Grab, just say that your driver is on the way.
4. Walk to outside of airport and flag Blue Bird taxi
Since Blue Bird is not allowed to pick up passengers from airport, it makes sense to walk out from the airport and flag a taxi on the main road. Just follow outgoing car to the main entrance.
5. Book car from the airport
There are plenty of car rental counters in Bali Airport. If you are traveling with many family members or carrying many stuffs, it's a good investment to rent a car, rather than take a taxi. You can rent the car just for transferring between airport to hotel, for half day, or for whole day.
6. Book car in advance
If you arrive near midnight, or simply want less headache, the safest option would be to book car in advance. This could be one-way transfer, or full day / half day car rental. You may book them prior to your arrival. There are so many companies or independent drivers who offer car rental. A simple browse through Google could show you some recommendations.