I'm sure most people who live in Singapore have visited, or least heard about the Haw Par Villa. Many would be familiar with Haw Par Villa's history as well.
In short, Haw Par Villa was built in 1937 by Aw Boon Haw (Tiger) as a gift to his brother, Aw Boon Par (Leopard). The Aw brothers were sons of Aw Chu Kin, a Burmese Chinese herbalist who invented the Tiger Balm which is an ointment that could relieve all kinds of aches and pains.
Ushering in the Year of the Tiger, the Aw brothers and ancient Chinese mythological characters will come to life through The Secret Life of Haw Par Villa.
If you love visiting Haw Par Villa, I'm very sure you will love this new show.
In this article, I'll be sharing about:
What exactly is the Secret Life of Haw Par Villa?
What to expect from the show
Tips for attending the Secret Life of Haw Par Villa
What I think about the show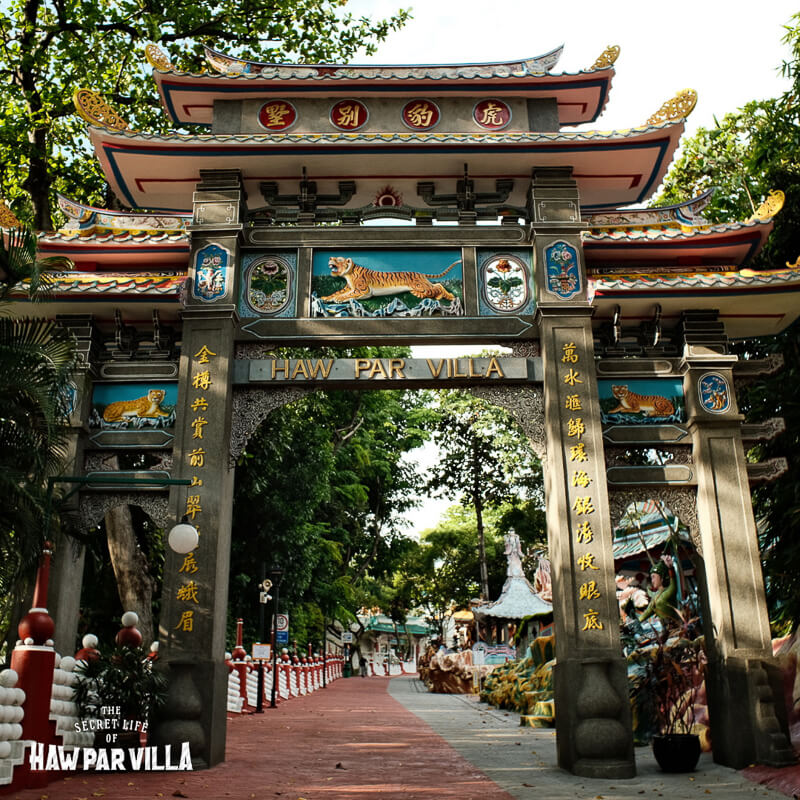 What exactly is The Secret Life of Haw Par Villa?
The Secret Life of Haw Par Villa is a 100-minute interactive heritage tour cum theatrical performance which takes place at night in Singapore's oldest theme park, the Haw Par Villa.
Let's digest.
It's a theatrical performance, which means that you will be watching a play with a storyline and musical performance. It's a heritage tour, which means that you will be going on a walking tour and learning about heritage along the way. It's also an interactive show, which implies that you will be a part of the show.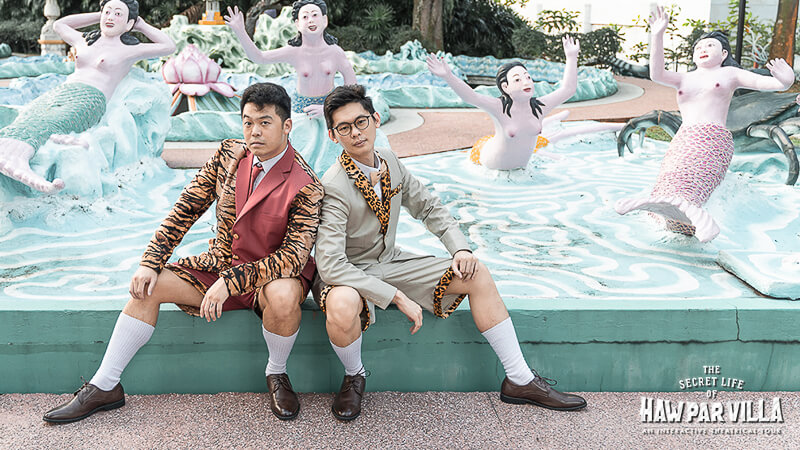 This show is a collaboration between Strawberries (an experimental events company), Patch and Punnet (a theatre collective) and Journeys (a pioneer in creative development of heritage sites), and supported by the National Arts Council (NAC) and the Singapore Tourism Board (STB).
The Secret Life of Haw Par Villa is happening from 7 January 2022 to 26 February 2022 at Haw Par Villa. Tickets are available on SISTIC.
What to expect from The Secret Life of Haw Par Villa
A tour by Tiger Balm King himself
Yup, you read that right. Aw Boon Haw is alive and he's giving the audience a tour to his beloved park. He started the tour by giving introduction about Haw Par Villa and Tiger Balm through catchy tunes.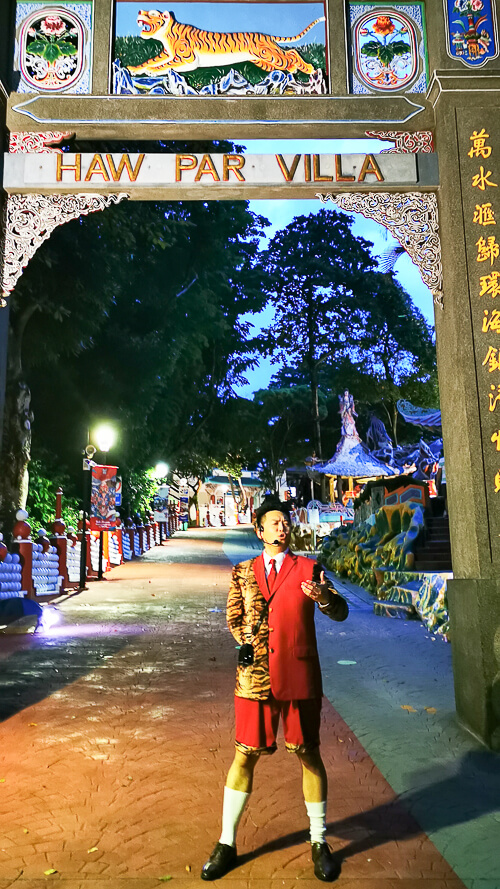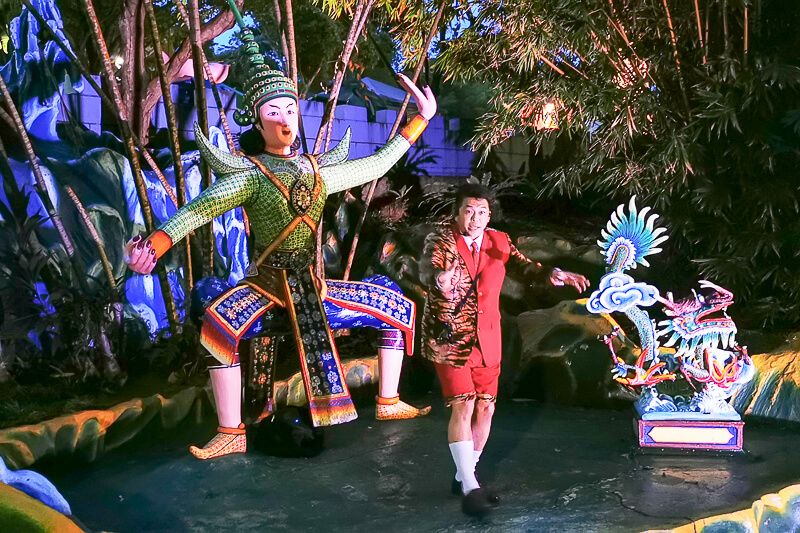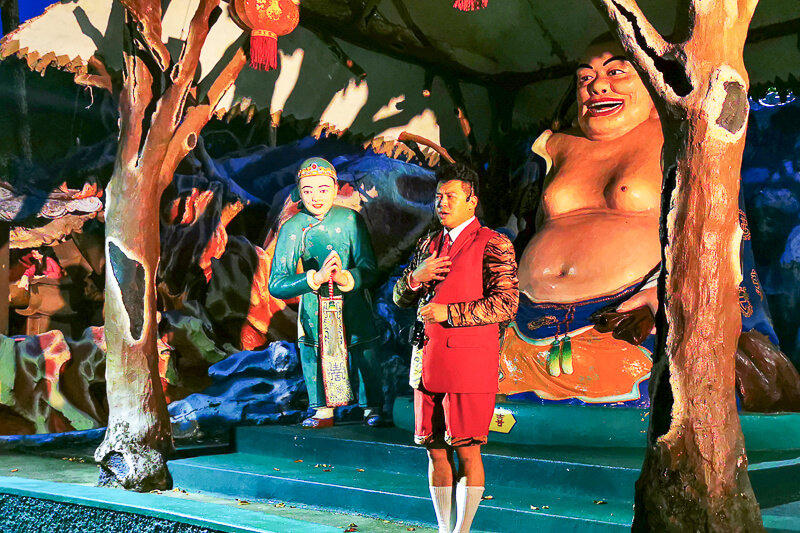 A tour to the Ten Courts of Hell
Next, we were invited into the newly-refurbished Ten Courts of Hell. Here, our guide was Putu, a long-resident of the Hell, who's looking forward to the end of her residency in hell and getting reborn.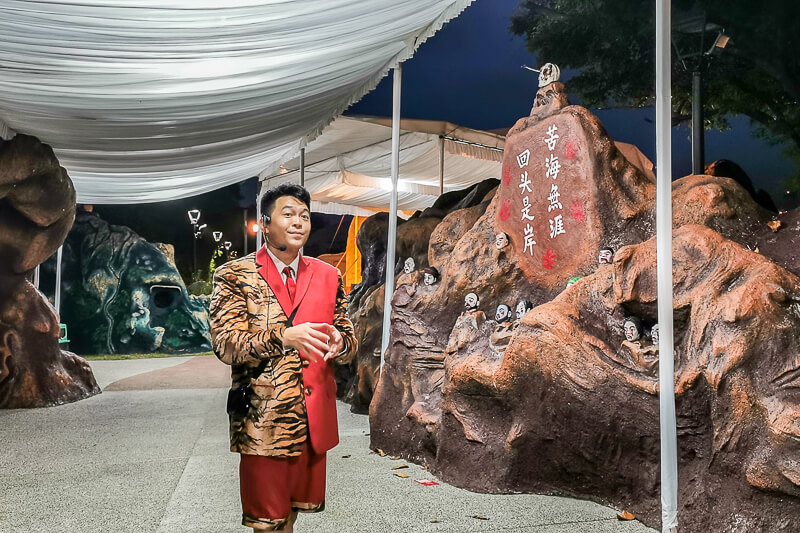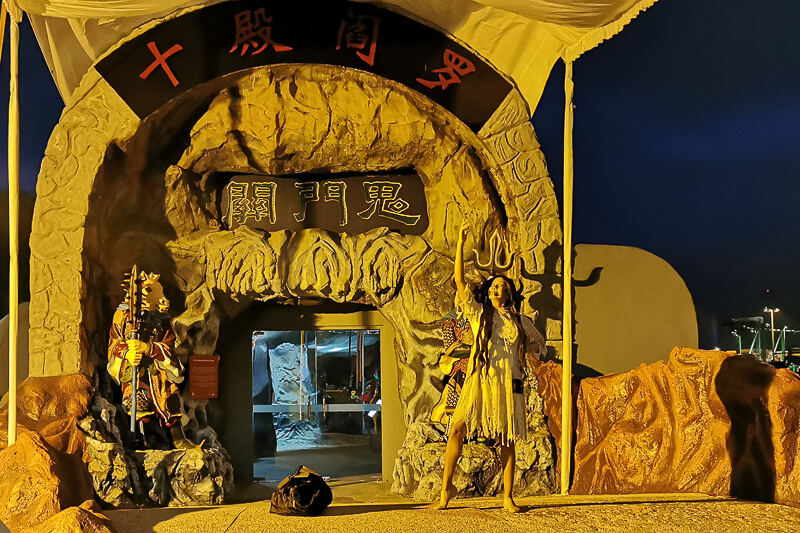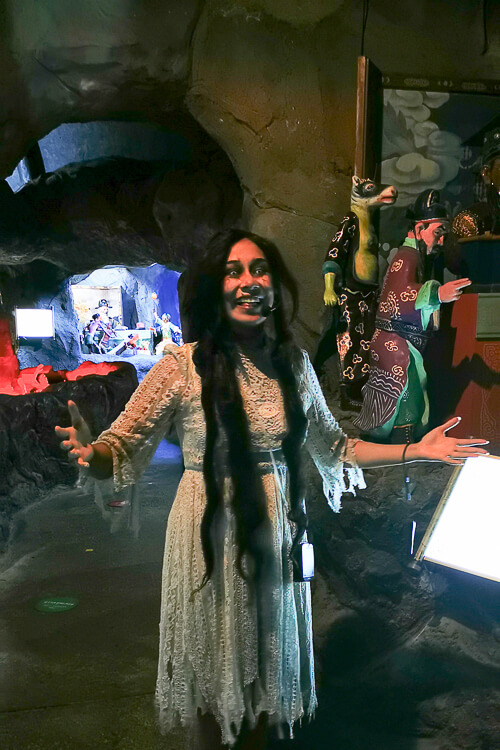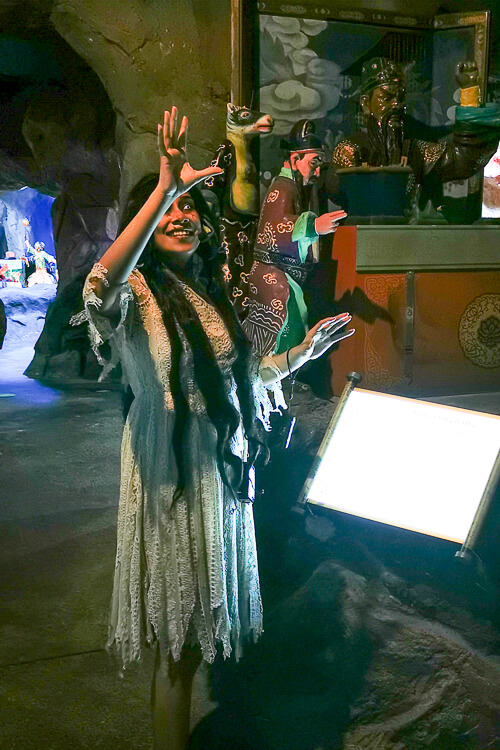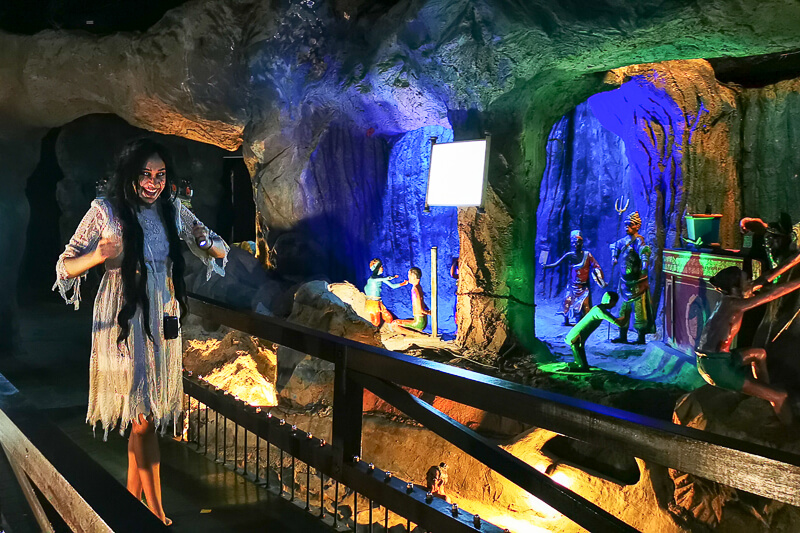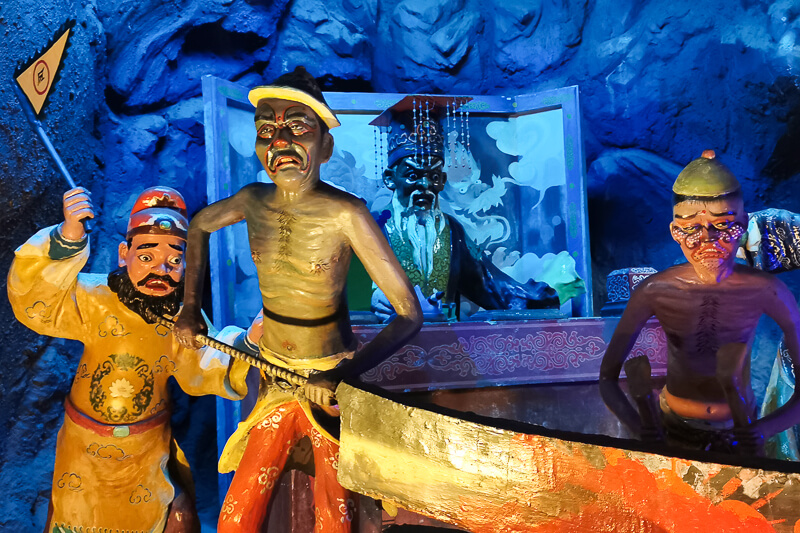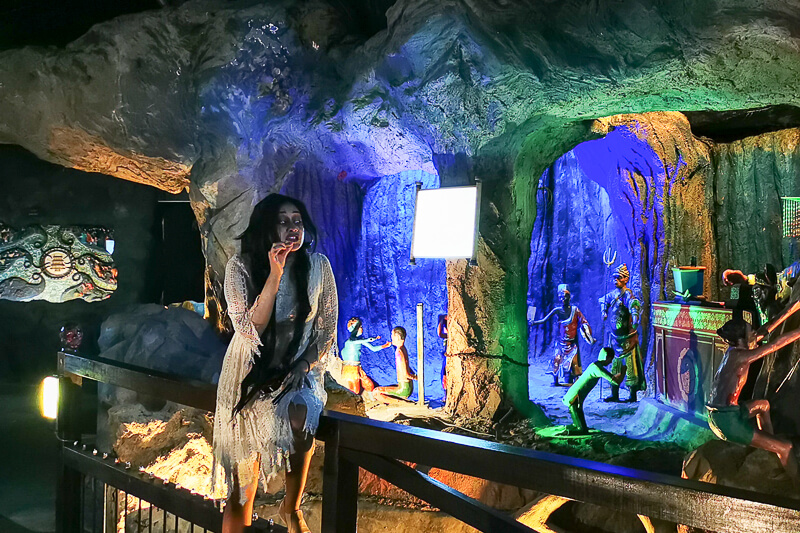 A meetup with Chinese mythological characters
As the tour progresses, several characters from Chinese legends wanted the spotlight too. They hijacked Boon Haw's tour and that means we had this once-in-a-lifetime opportunity to meet face to face and interact with Lan Caihe and Monkey King.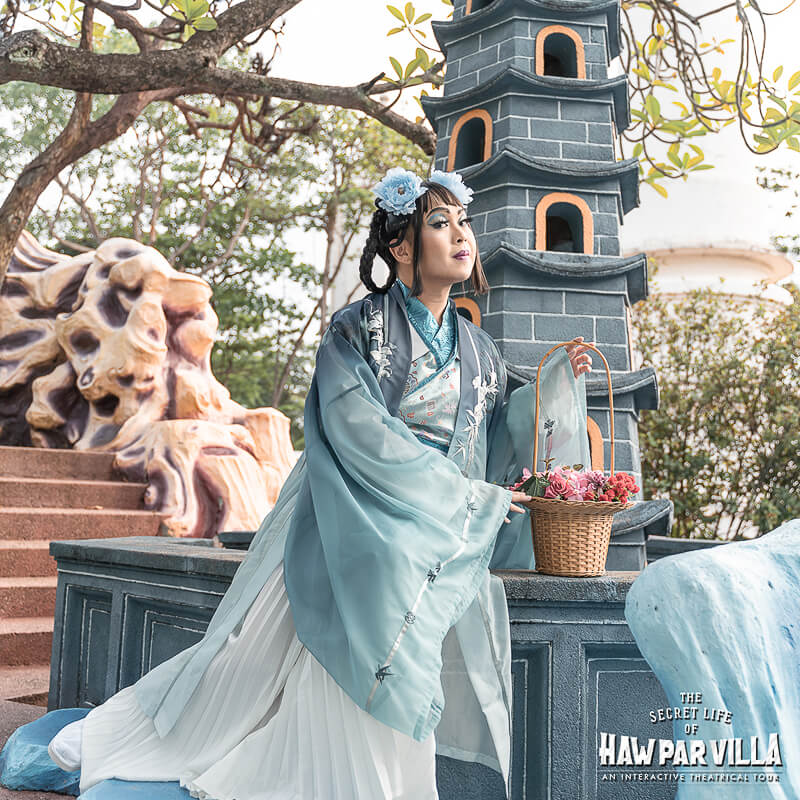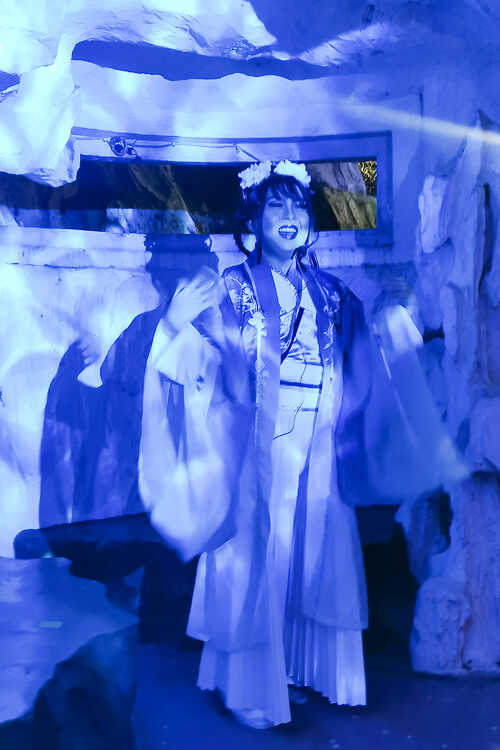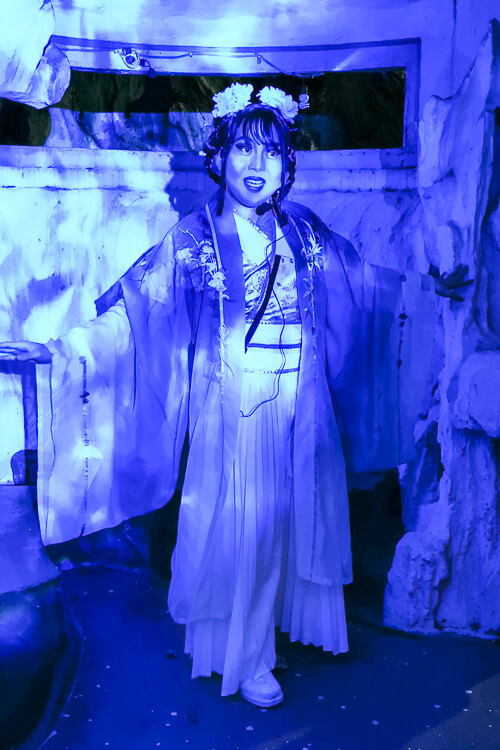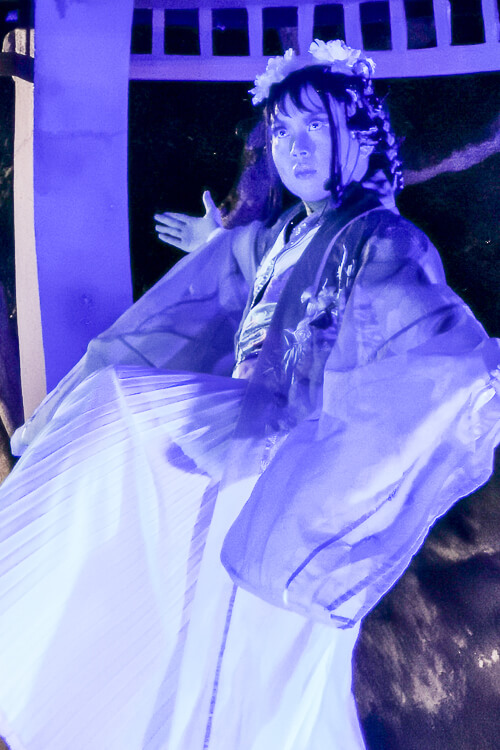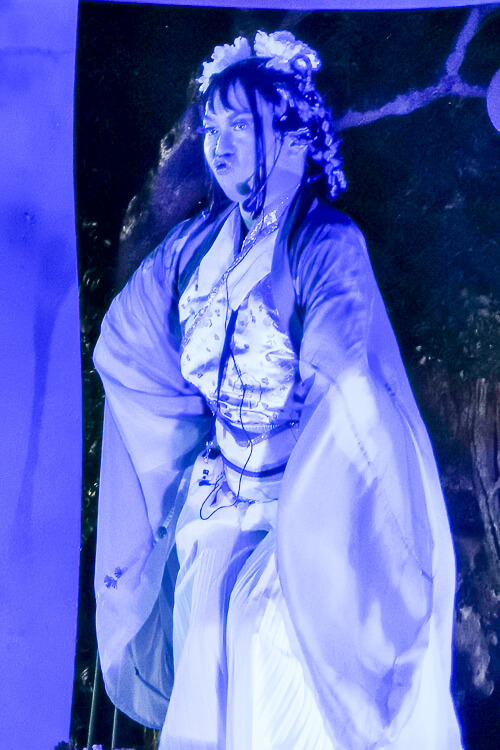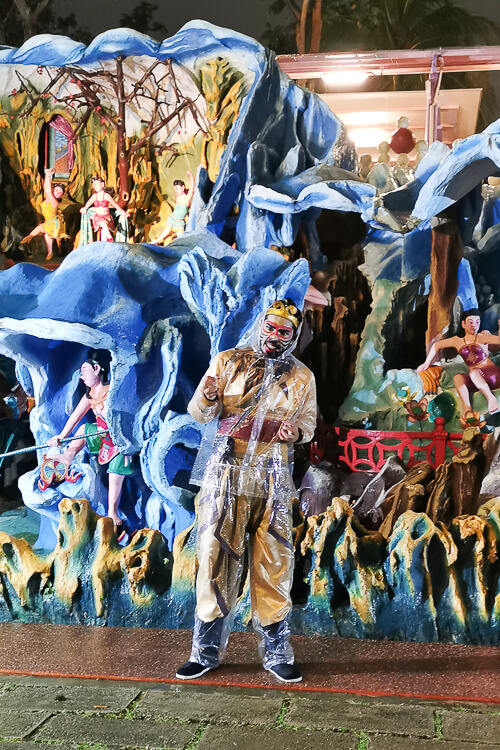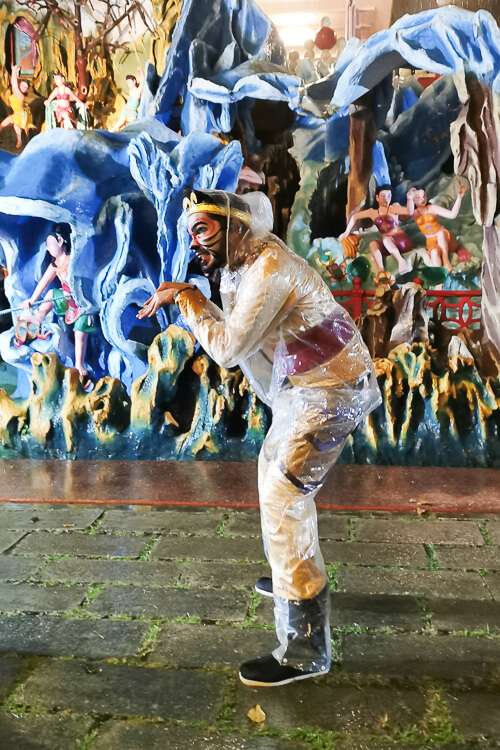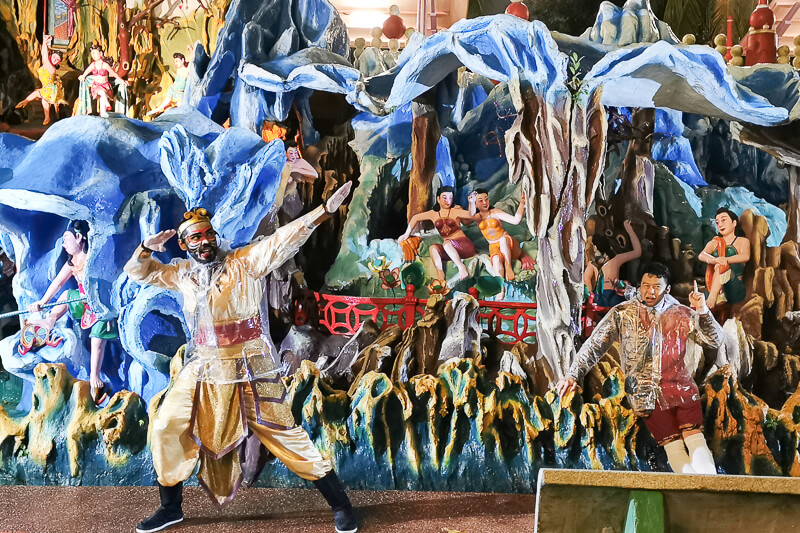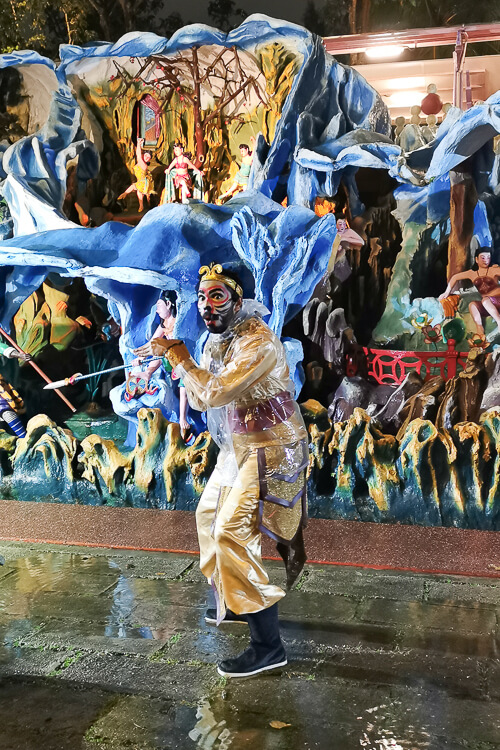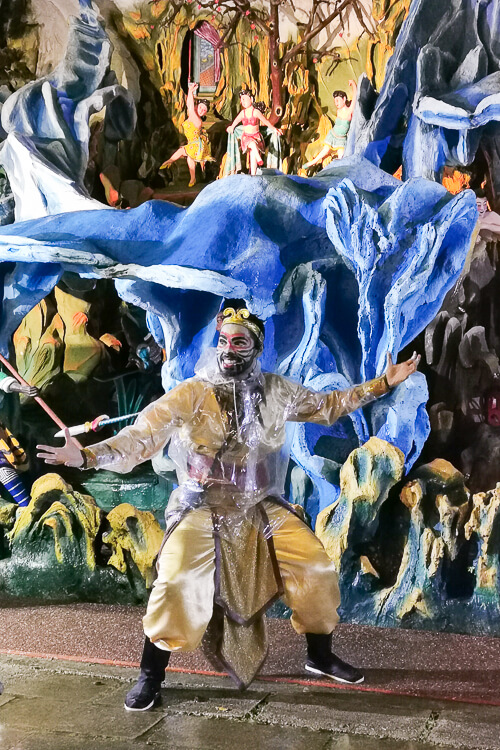 Lots of Games with Boon Par
We got to play lots of games that test our knowledge, integrity and grit. They were quite challenging, yet fun and informative at the same time.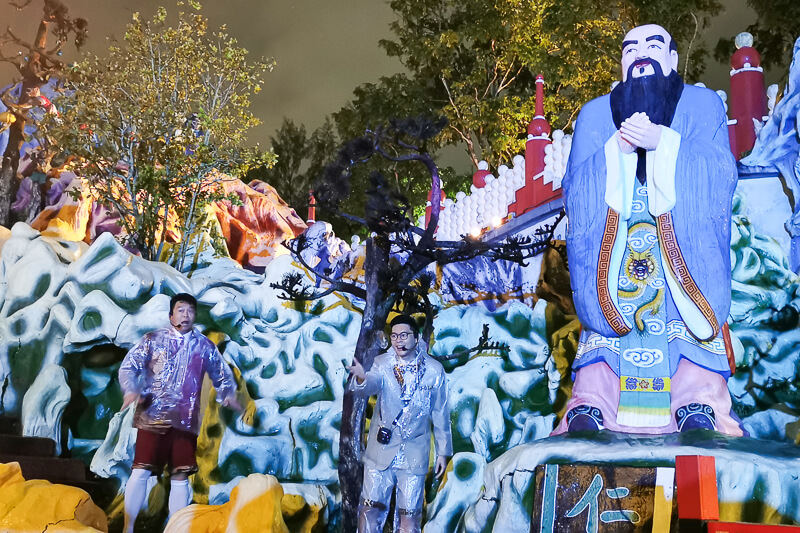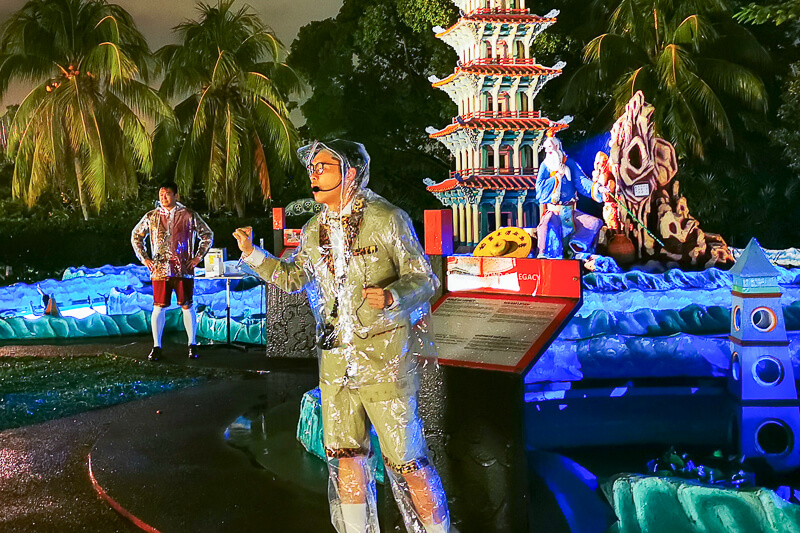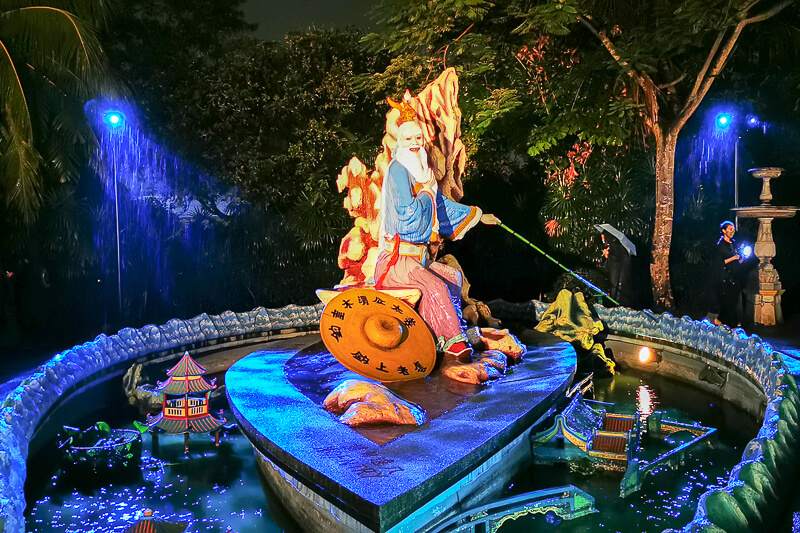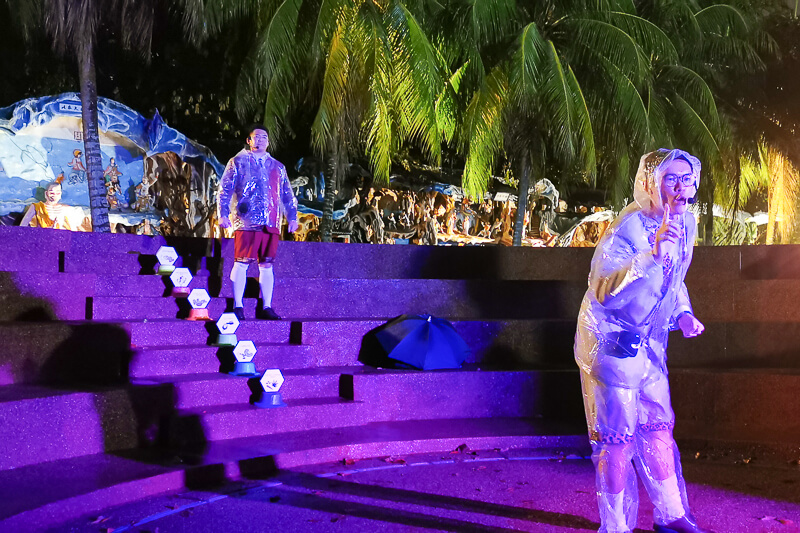 Drama
Life is not always smooth sailing, and the same applies to the lives of the Aw brothers. Beneath the prosperity of Aw family were several dark secrets. I can't reveal them, you need to watch the show yourself to find out 🙂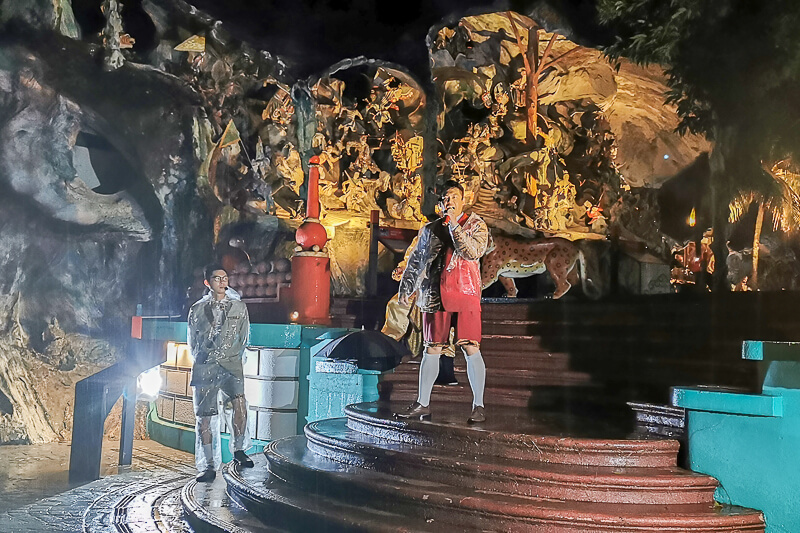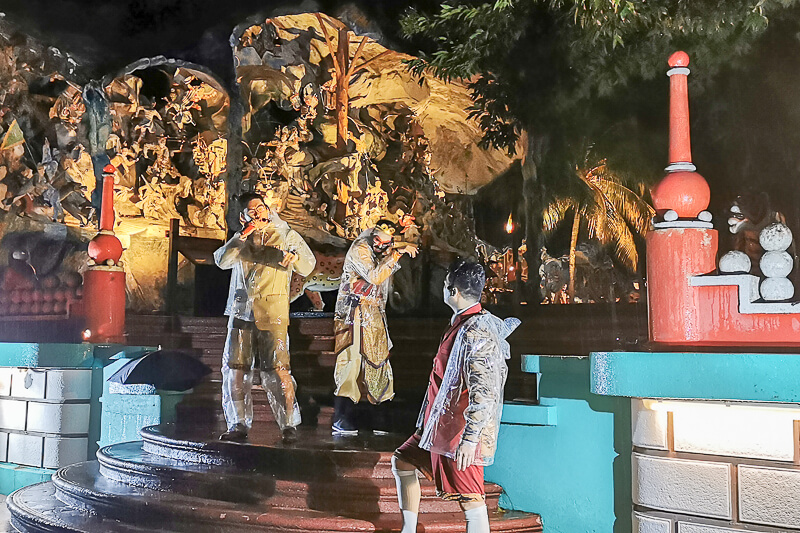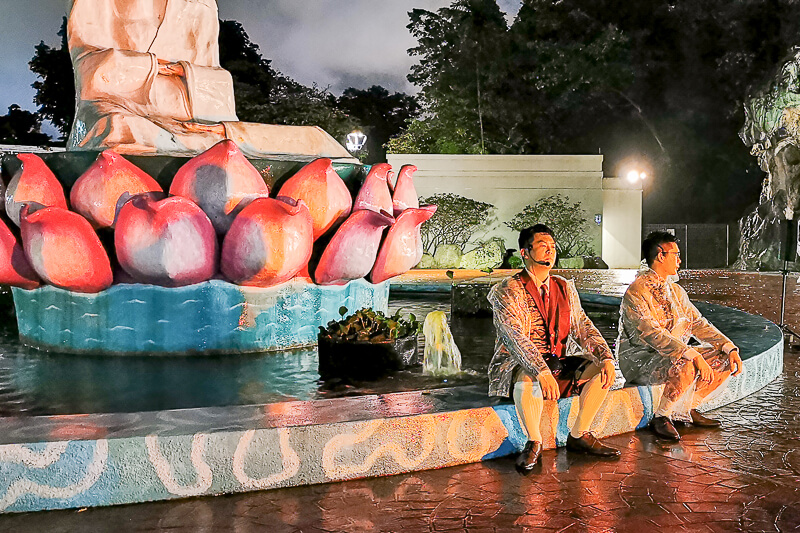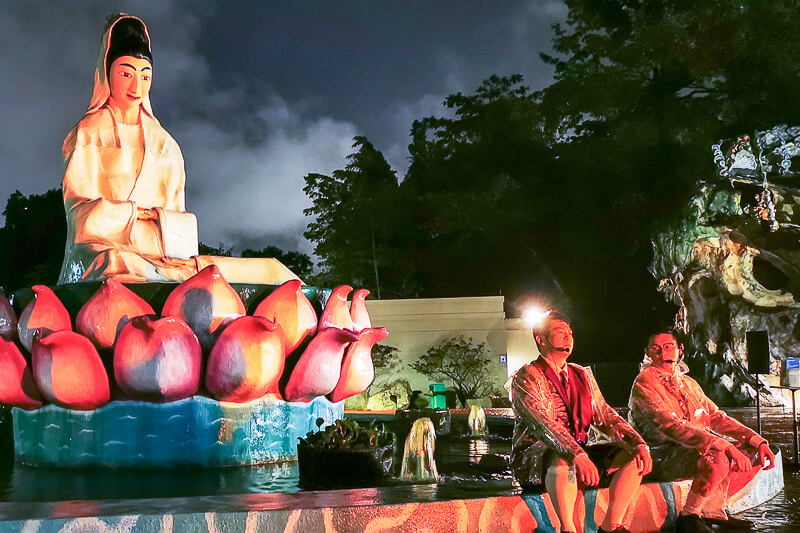 Tips for attending the Secret Life of Haw Par Villa
1. Wear comfortable footwear, because you'll be walking a lot.
2. Bring extra footwear, in case it rains and your shoes get wet.
3. If it rains, ponchos will be provided by the organizer. If you think that's not enough, do bring an umbrella.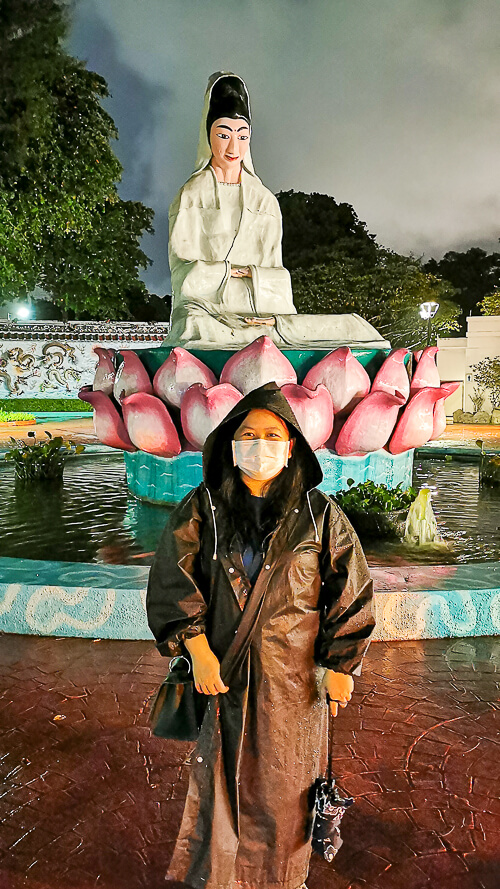 4. Wear comfortable attire as you may be required to take the stairs or sit on unconventional seating areas.
5. Apply insect repellant because you'll be outdoor most of the time.
6. The Ten Courts of Hell may not be suitable for very young kids, so do be mindful of what your children can handle.
What I Think about the Show
I think this is a really creative show as it incorporates theatre play, walking tour and interactive elements all in one show. It definitely makes history learning much more interesting than the typical sit-down show.
I also like the fact that you can actually get up close to the characters. You can even interact with them.
Each characters in the show has their own personality and quirkiness. And I think all the cast play the characters extremely well. All of them possess the superpower to make you laugh out loud. Kudos to the cast as well as the director.
Because it is an outdoor show, what you experience will depends a lot on the weather. On clear nights, the show goes on as planned. On rainy days, you'll be given ponchos and the show will carry if there's no lightning threat; otherwise, if there's a lightning risk, the show will be postponed (the duration of postponement will be determined by the organizer).
Overall, I think the team behind The Secret Life of Haw Par Villa put up a remarkable effort to preserve the heritage of Haw Par Villa, by blending history, art and storytelling.
I attended the media preview. All opinions are my own.
If you like my work, you can buy me a coffee! Your support will help me to keep going!