We started our day by visiting the famous Sensoji Temple in Asakusa. On Nakamise road between the Thunder Gate and Sensoji Temple, there are so many souvenir shops as well as restaurants. We grabbed a quick lunch of curry pork rice, followed by shopping on Nakamise road. My mom did most of the shopping while I did the documenting of the surrounding. Then we went to Sensoji temple, paid respect to the god, and went for a walk towards Tokyo Skytree. It was quite a walking distance across the bridge over Sumida river. Fortunately there are plenty of vending machine around, so we bought drinks to quench our thirst.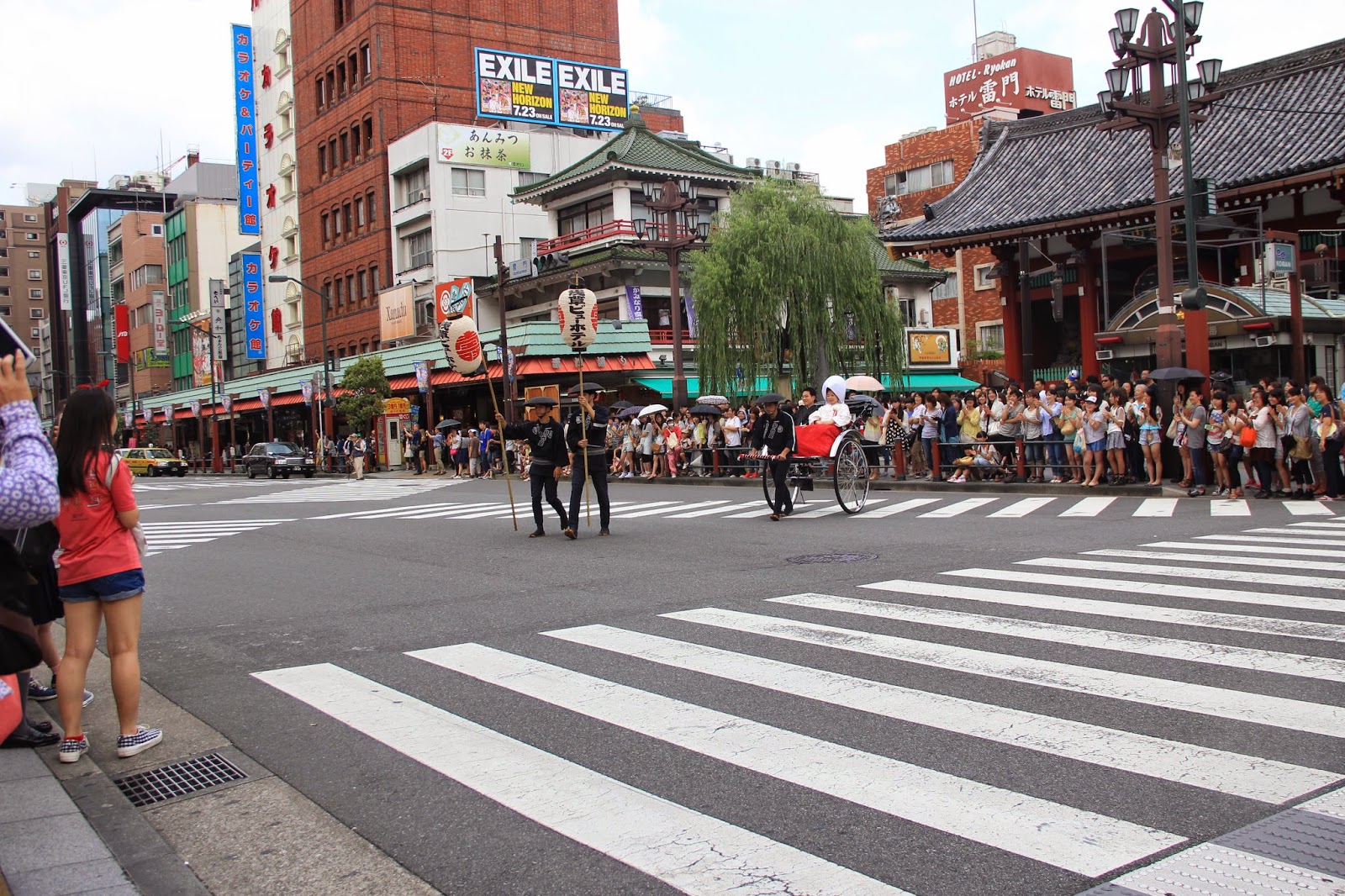 Performance in front of Thunder Gate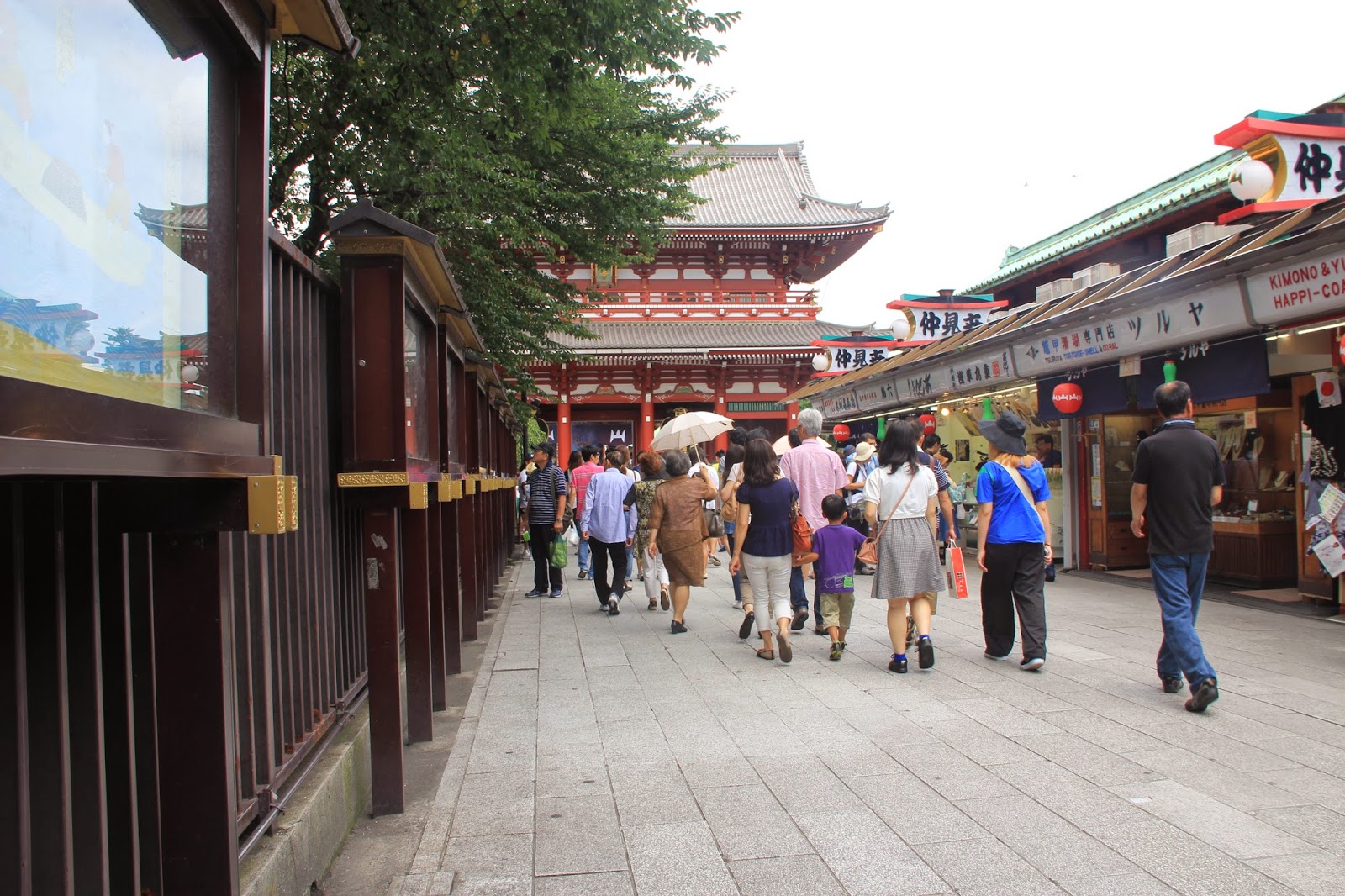 Nakamise road leading to Sensoji temple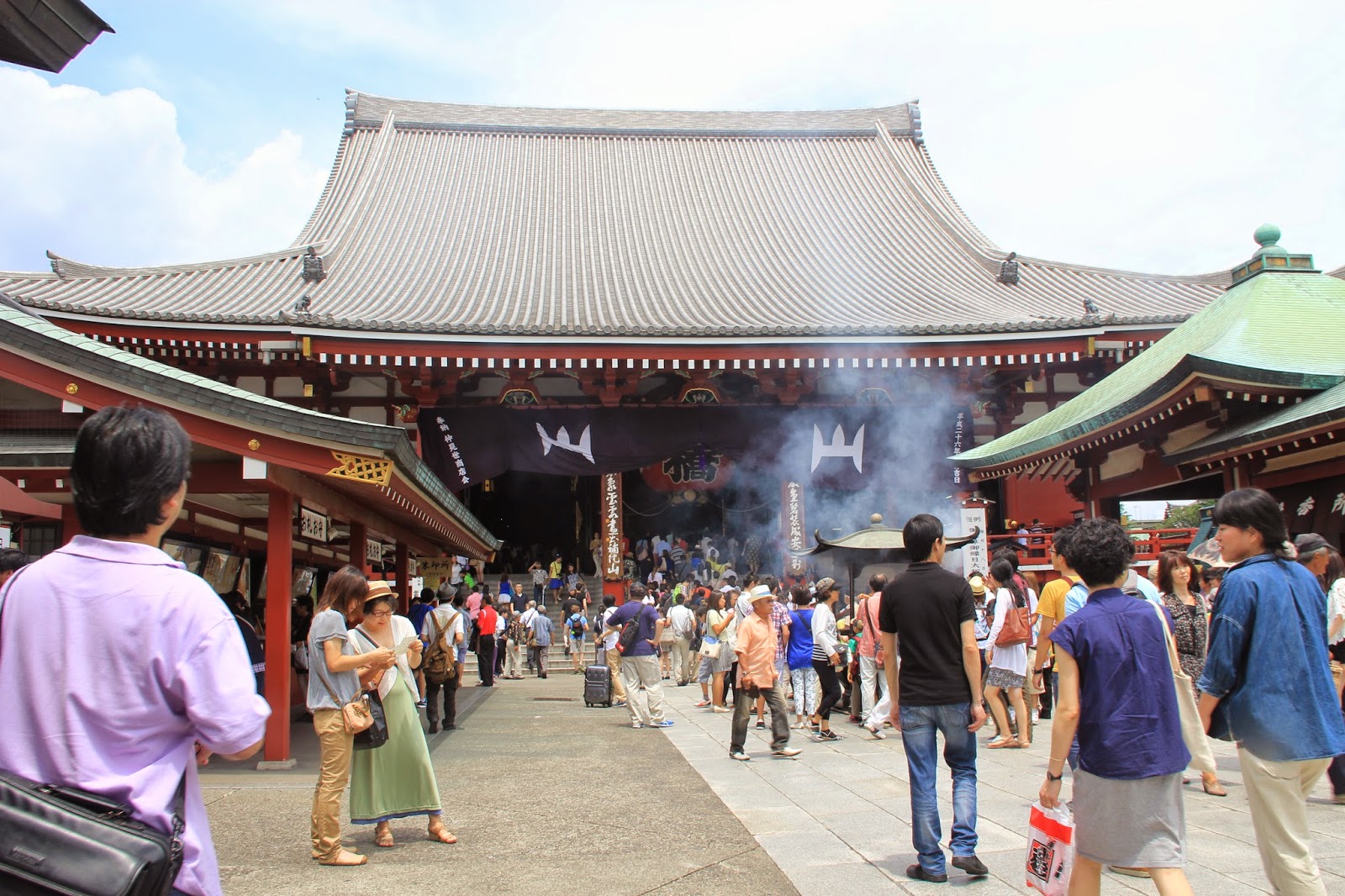 Sensoji Temple
On the way to Tokyo Skytree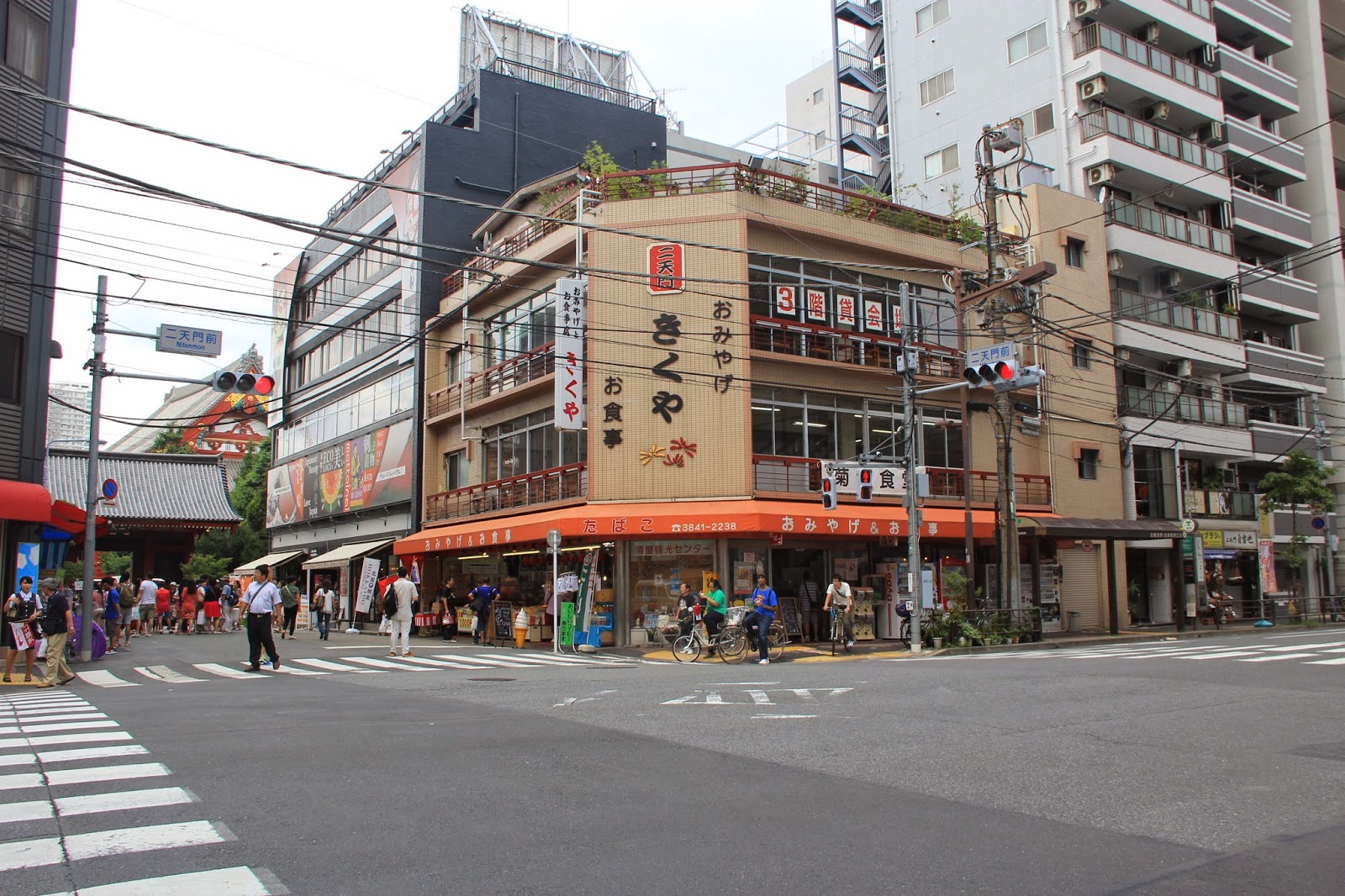 On the way to Tokyo Skytree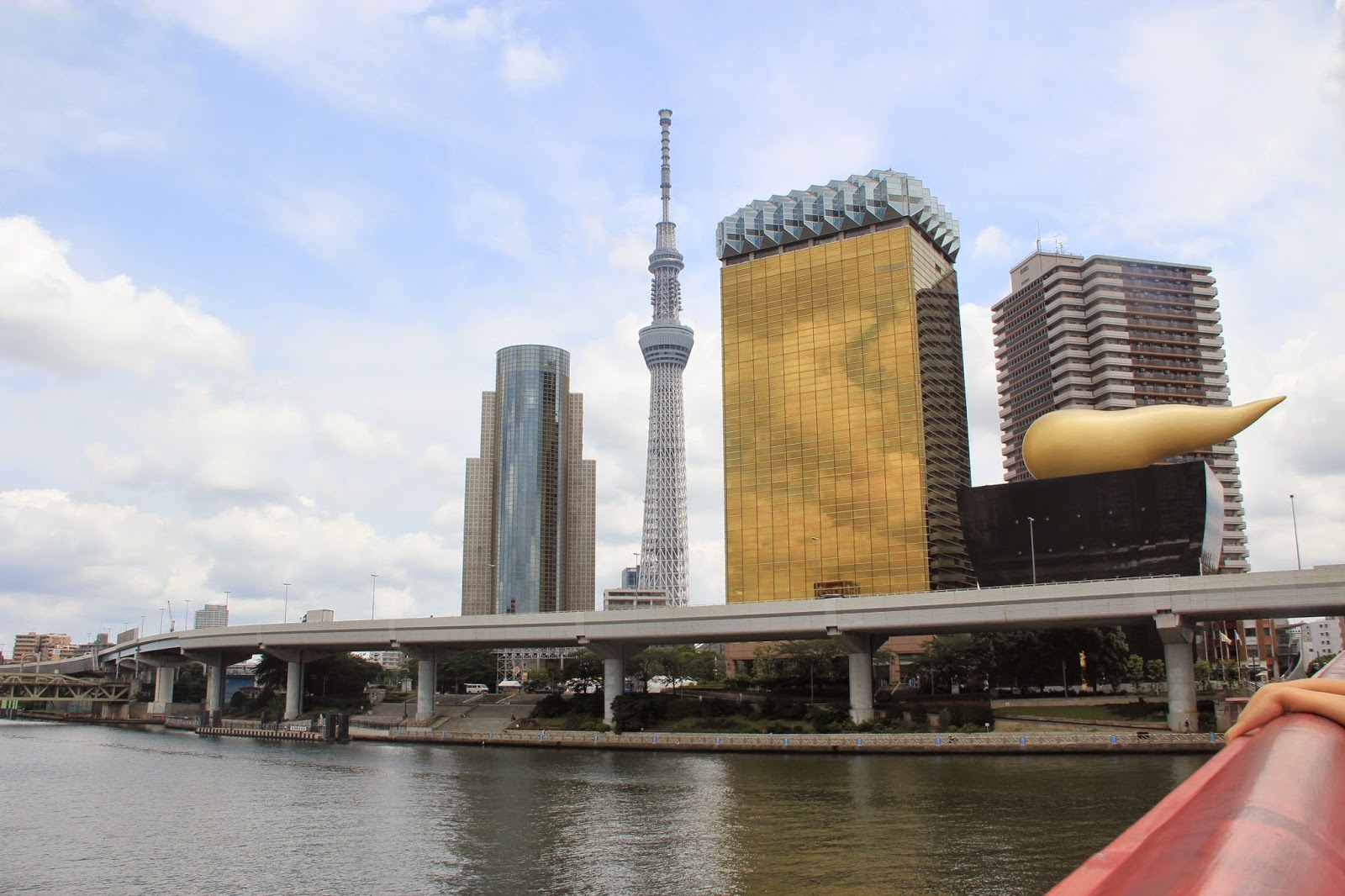 View on the bridge across Sumida River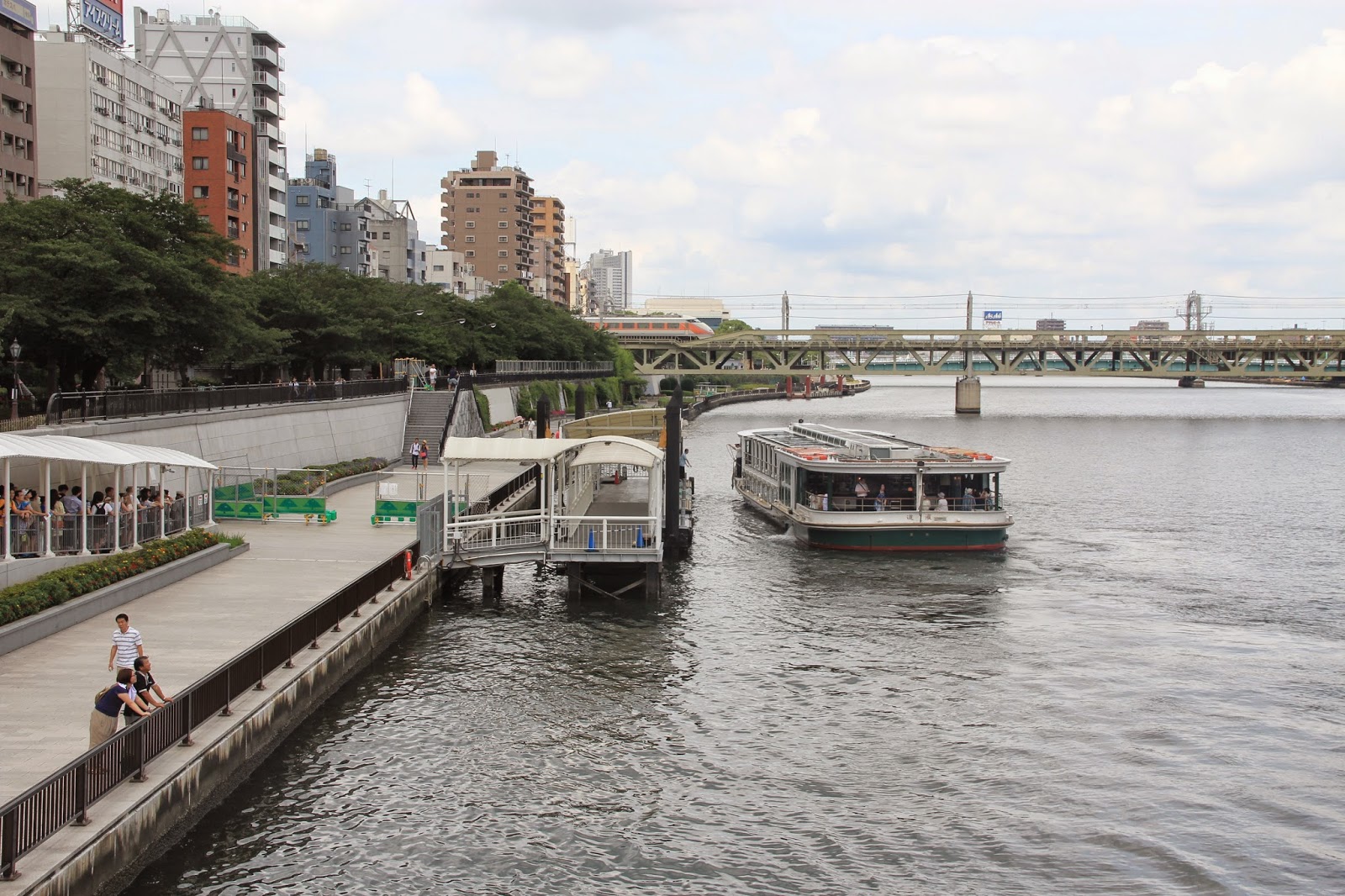 Sumida River
Upon reaching Tokyo Skytree, we were told that we need to first obtain the available timing slot, then we need buy the tickets from ticketing counter. And after that, we can go up to the observation deck for 30 minutes only. We were told the next available timing slot is about 2.5 hours later. I feel that it's not worth the price of JPY 3000 to wait for 2.5 hours and then spend only 30 minutes on the observation deck. Since it was Sunday, I decided to give it a pass and to come back the next day with hope that the crowd would be less on Monday, the waiting time would be less, and the allowed time on observation will not be restricted to 30 minutes only.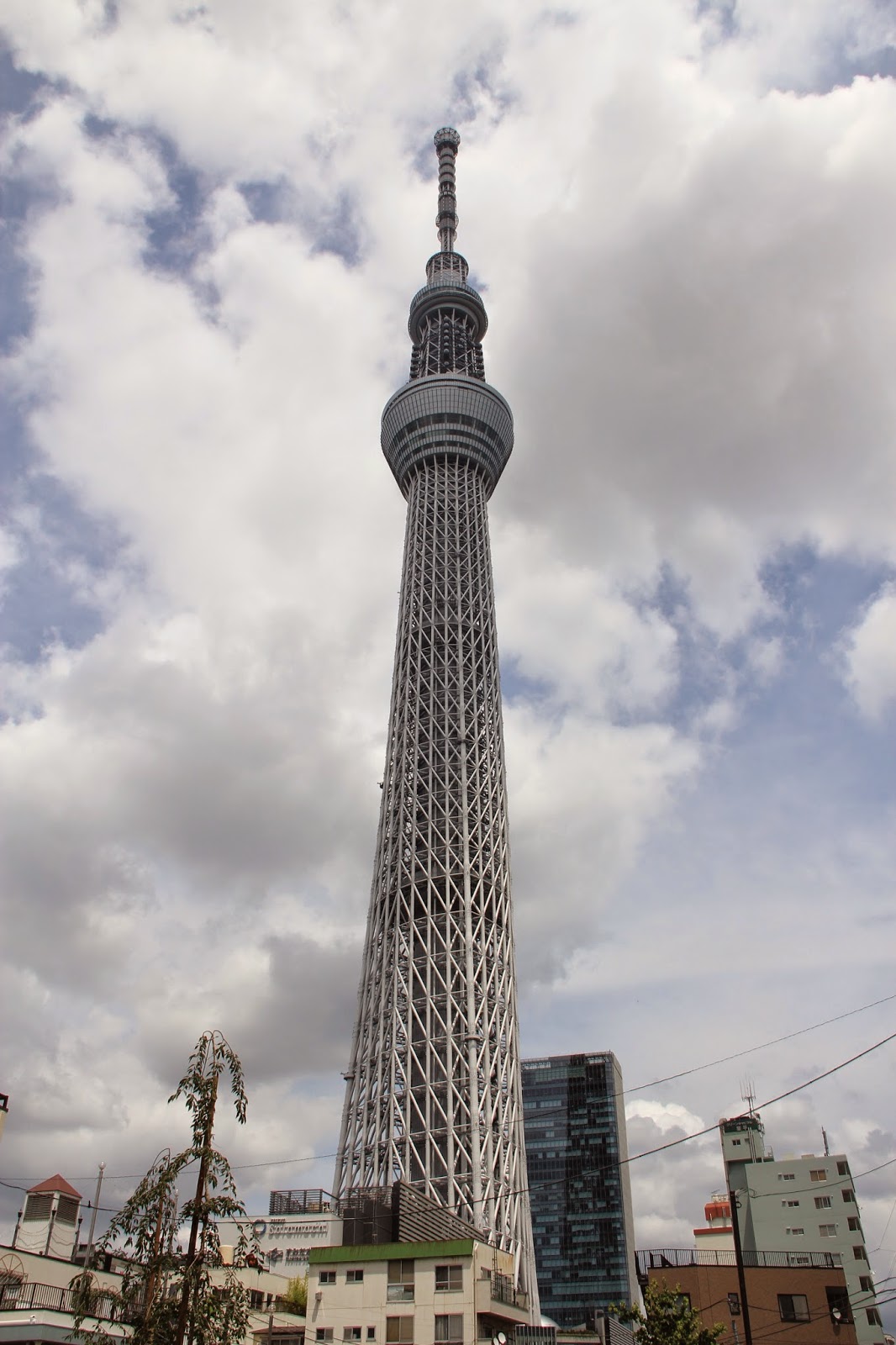 Tokyo Skytree
So we went to alternative observation deck in Tokyo that is free of charge: Tokyo Metropolitan Government Building. We took subway to Shinjuku station. From Shinjuku station, we walked along the very long underground walkway. On the way to TMG, we walked passed an area where there are many old people setting up camps and mattress on the floor. We suspect they are homeless people, it was a pitiful scene. Upon reaching TMG, there are 2 lines: South Tower and North Tower. We went to South first, then North. The scenes are almost the same. Inside the Observation Deck, there are restaurants, souvenir shops, and some exhibition about nuclear weapon.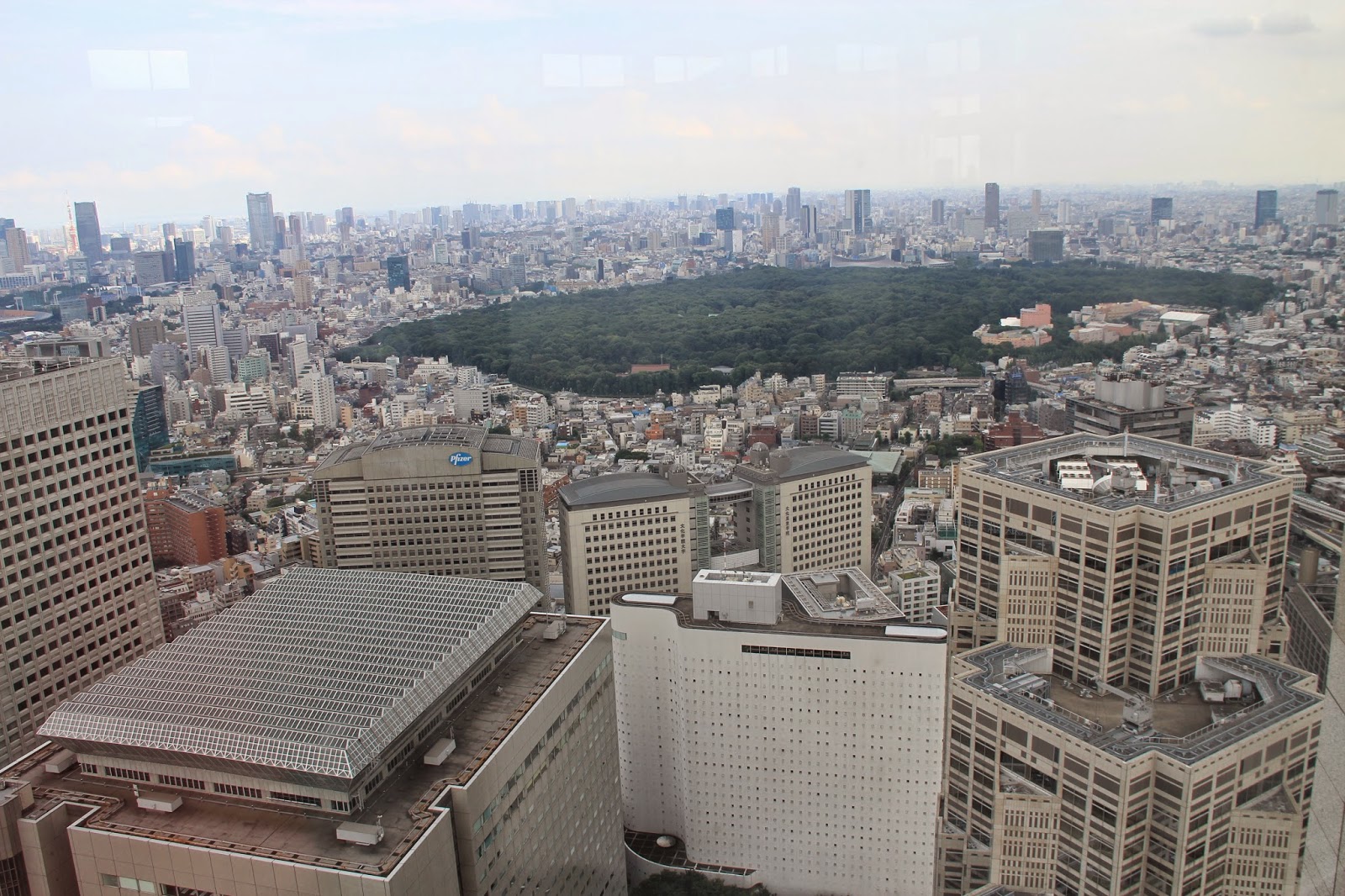 Meiji Shrine forest – view from TMG Building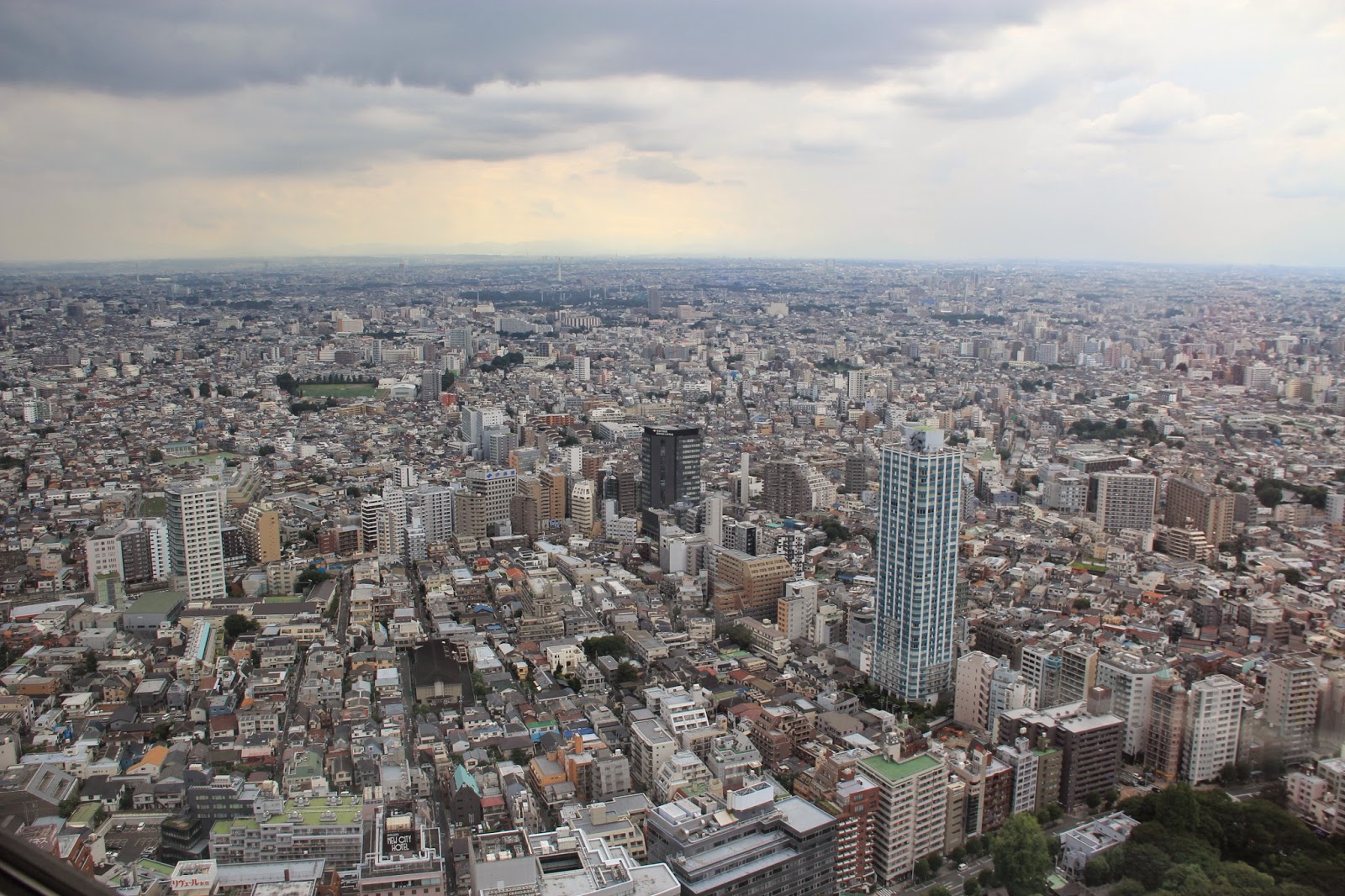 View from TMG Building
After being done with observation deck, we visited an information counter at 1st storey to enquire about where to buy Shinkansen ticket for our trip from Kyoto to Tokyo. The friendly staff gave us a map and told us to go to Subaru building and find JTB Travel Agent. So we crossed the road and followed the map to Subaru building. We had our late lunch at a pasta chain. Then we went to JTB Travel to purchase Puratto Kodama ticket, the cheapest Shinkansen train for our Kyoto-Tokyo trip. Then we went back to hotel and called it a day after having dinner near our hotel.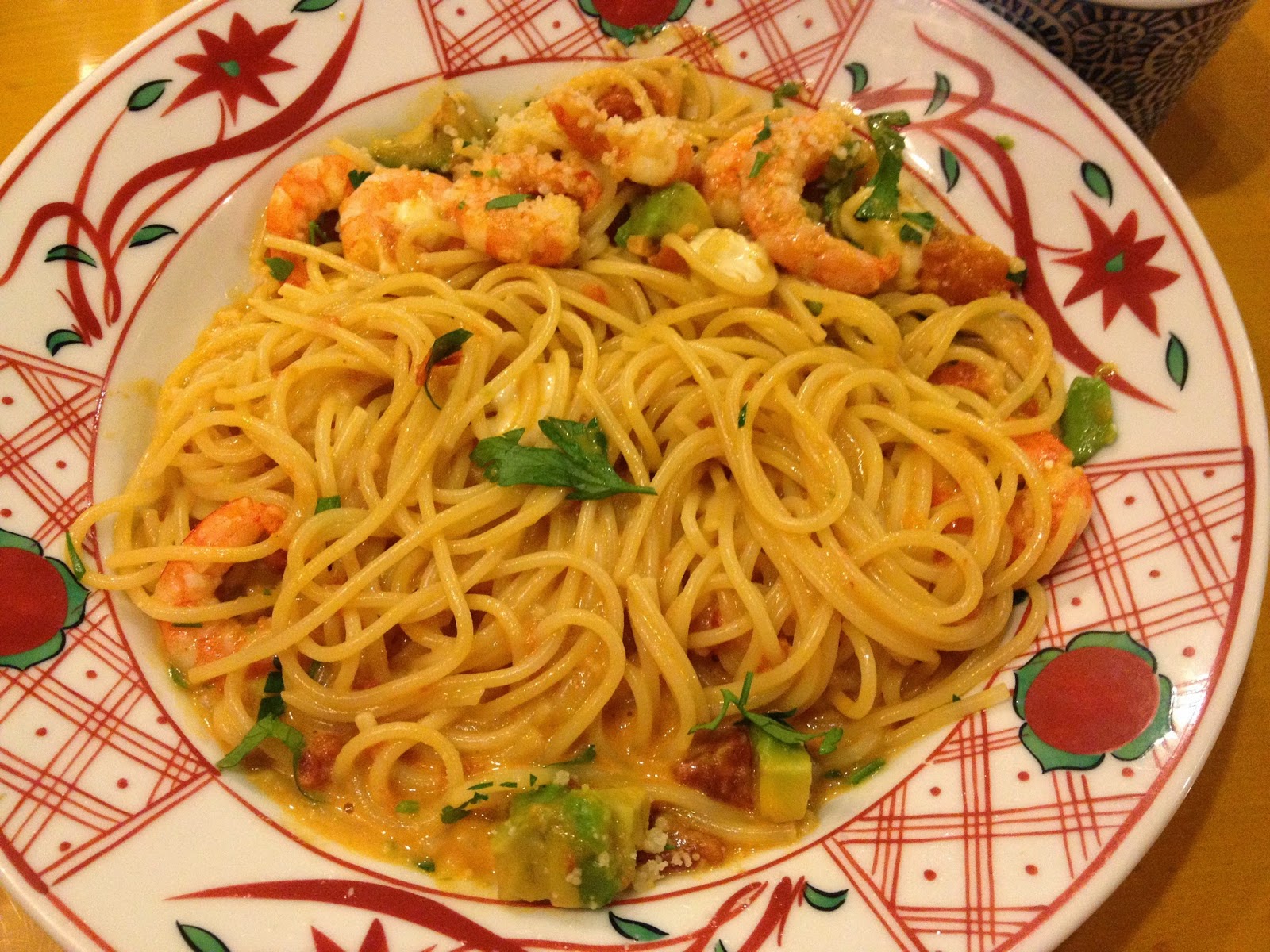 Pasta for lunch, at Subaru Building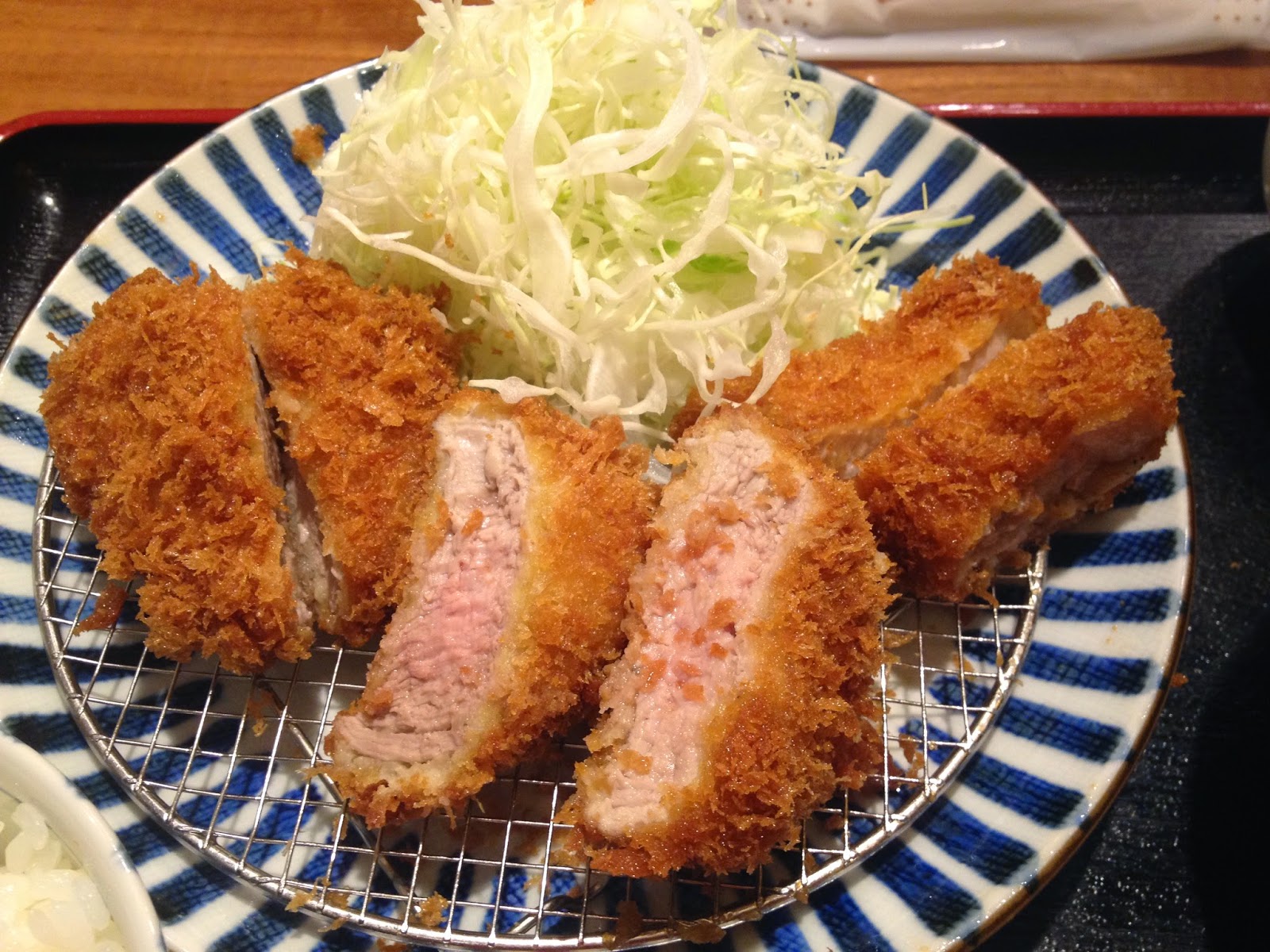 Fried Pork near our hotel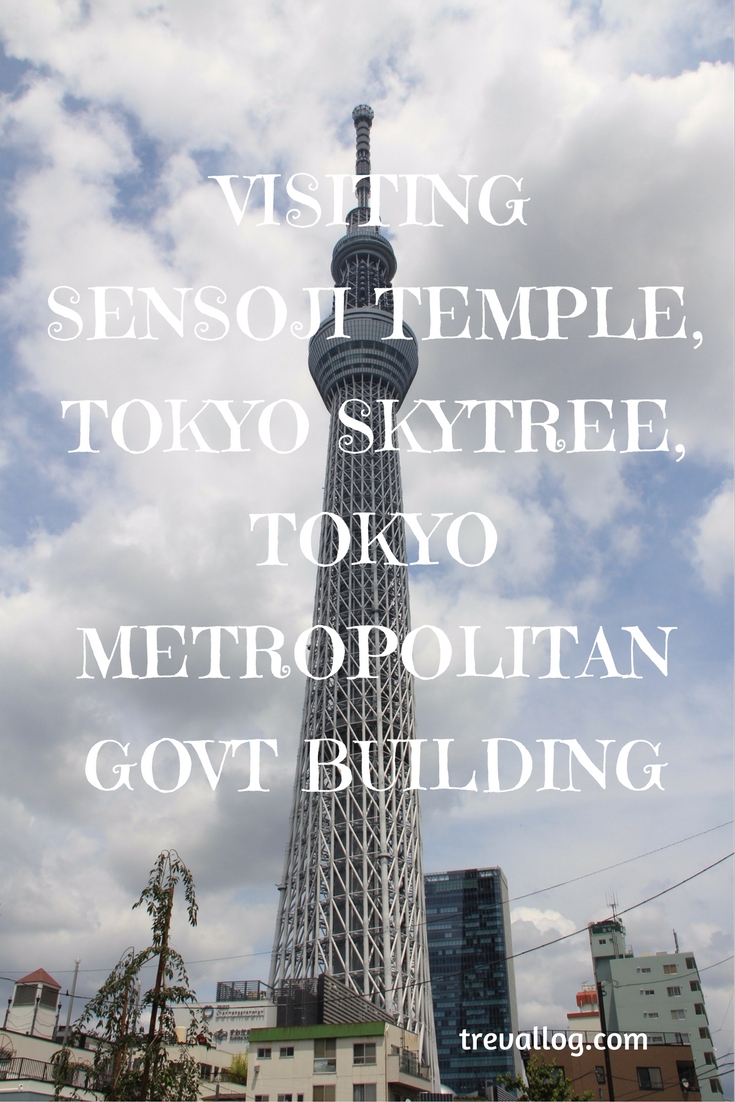 Date visited: 20 July 2014