So, I am currently in a skyline craze. I found another place to see Singapore Skyline! This time, it's from the 55th floor of ION (a shopping mall located at Orchard Road). The observation deck is called ION Sky. Admission is free (but you have to spend $20 in ION in the same day to get 1 admission).
They are open only from 2pm – 8.30pm, so don't go there too early. Each admission gives you only 45 mins duration. Check ION Sky website for latest information. Sometimes ION Sky is closed for private events, so before you go, check ION Orchard Mobile app first.
Here's my experience at ION Sky before the renovation.
The Interior of ION Sky
Once I came out from the lift, I turned right towards the entrance. The entrance was marked with rope barrier and stainless steel poles covering half of the entrance; a staff of ION stood beside the barrier in silence. Walking past them, I was greeted by a message on the glass wall, welcoming me to enjoy the cityscape and sky view that I was about to indulge in.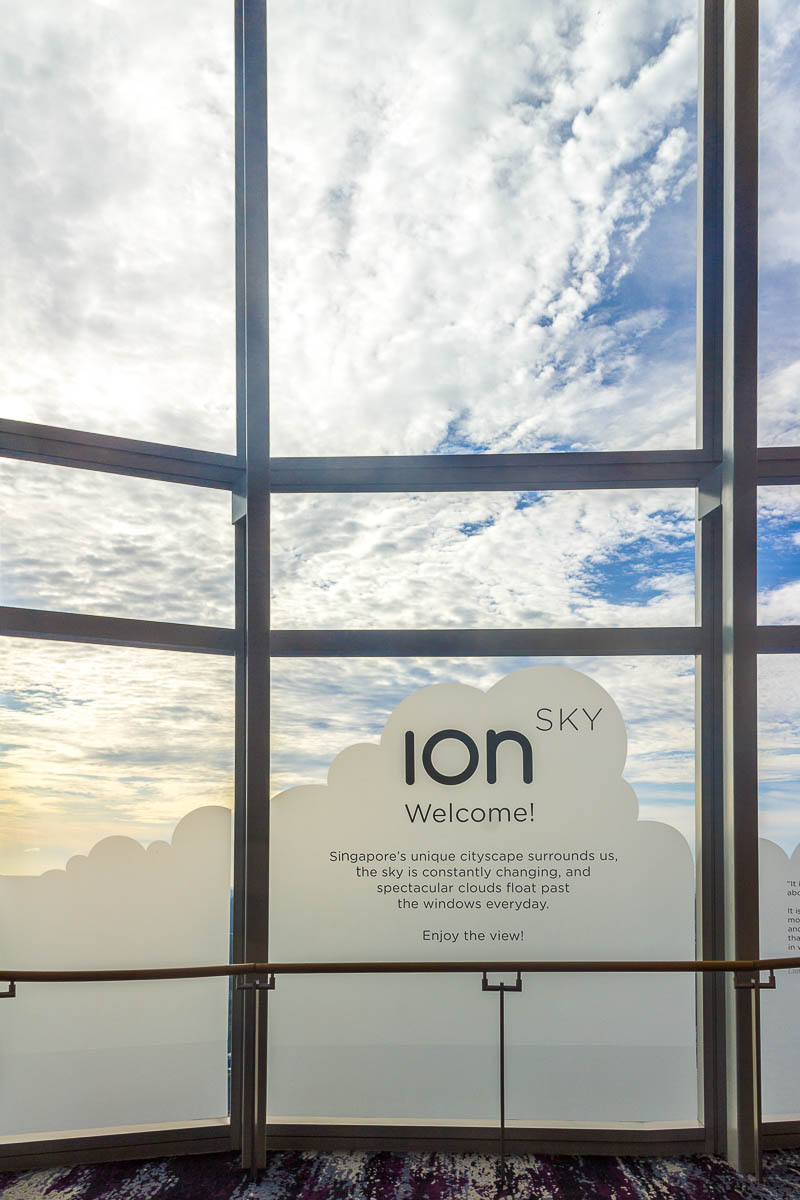 Then, it is an upward ramp to the observation deck. The walls are mainly glass decorated with messages, quotes, or information; except the side facing the southwest direction which is the toilet. There are plenty of seats scattered around. And there are telescopes for visitors to play with. The timber flooring often acts as a comfortable seat when the conventional seats are occupied.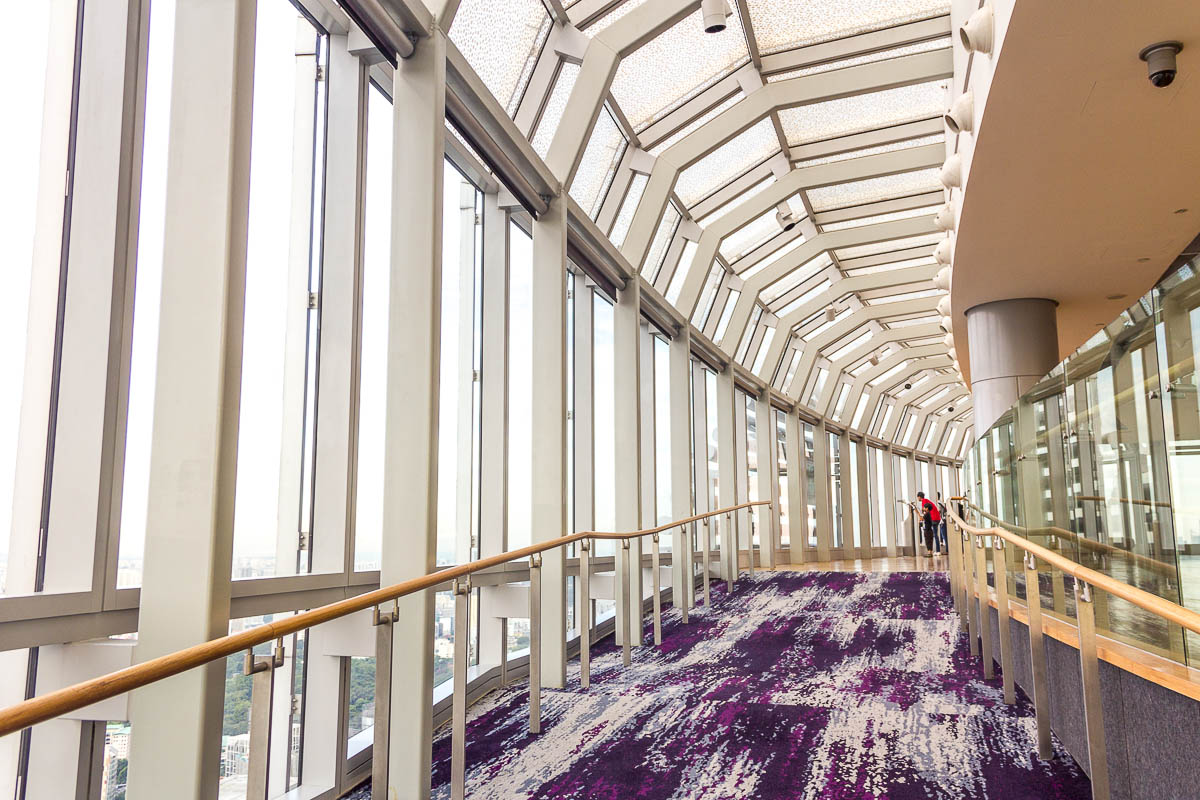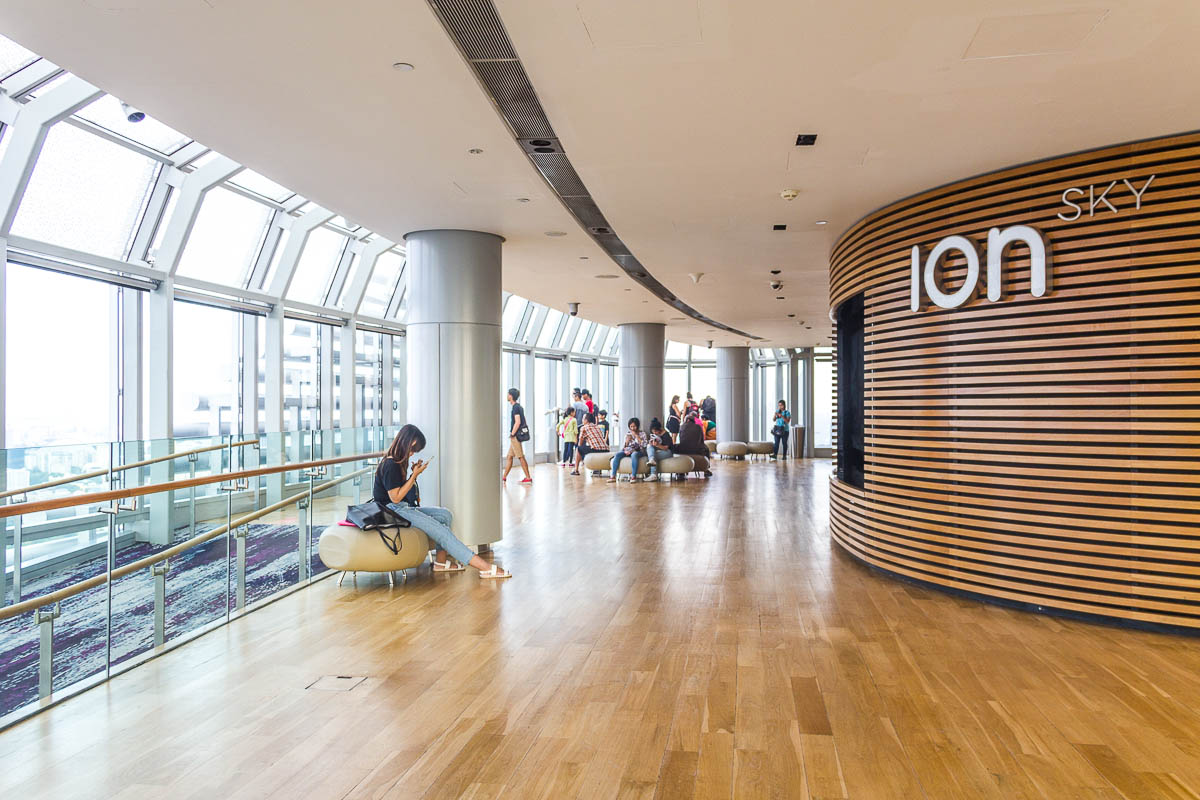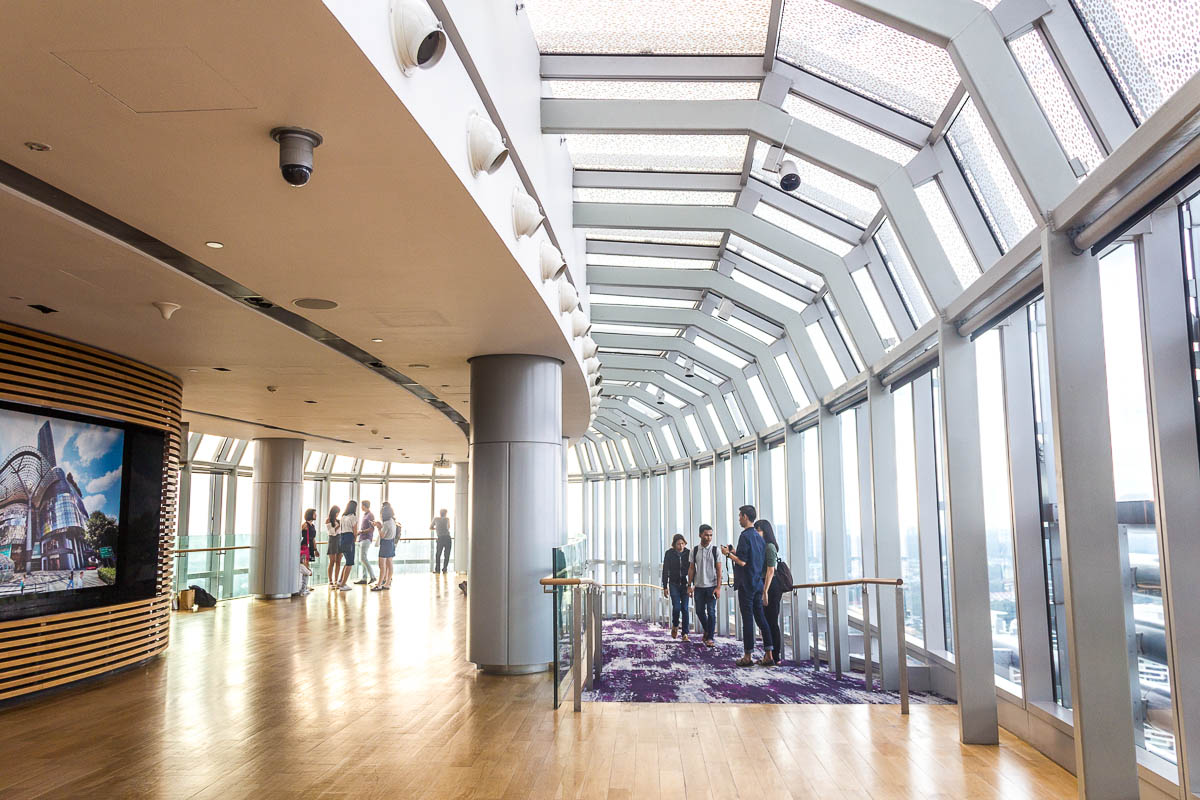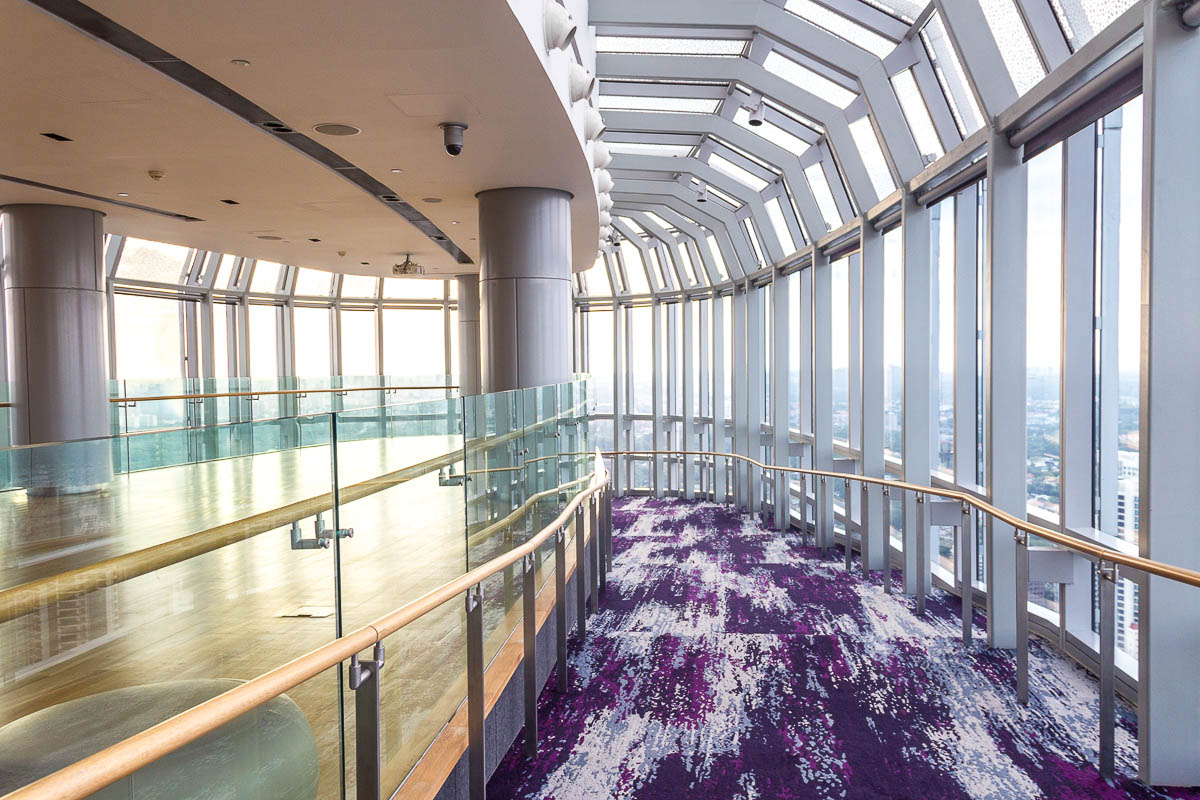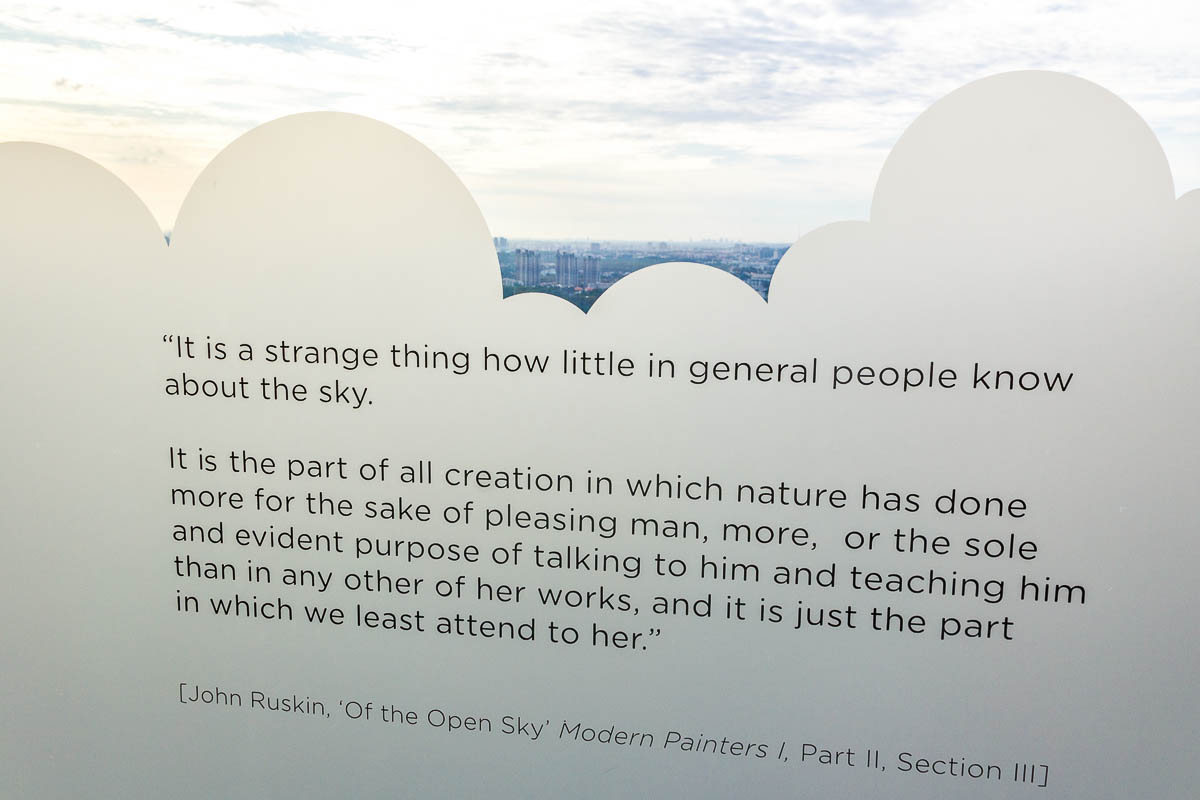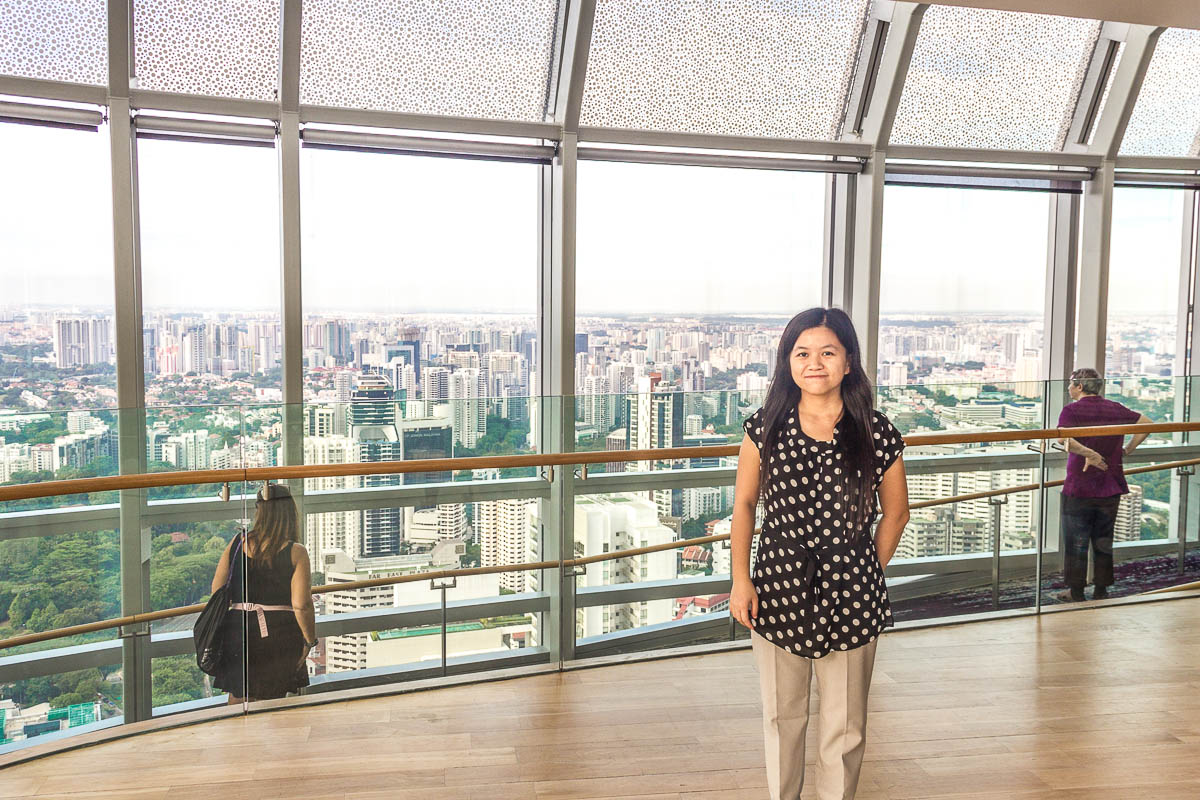 The Views from ION Sky
The view in the vicinity comprises of shopping malls and hotels around Orchard Road and Scotts Road, high rise posh condominiums, low-rise shophouses, and surprisingly, some greeneries! Meanwhile, if you see further towards the horizon, you could spot Marina Bay Sands, Singapore Flyer, and Central Business District (CBD) area.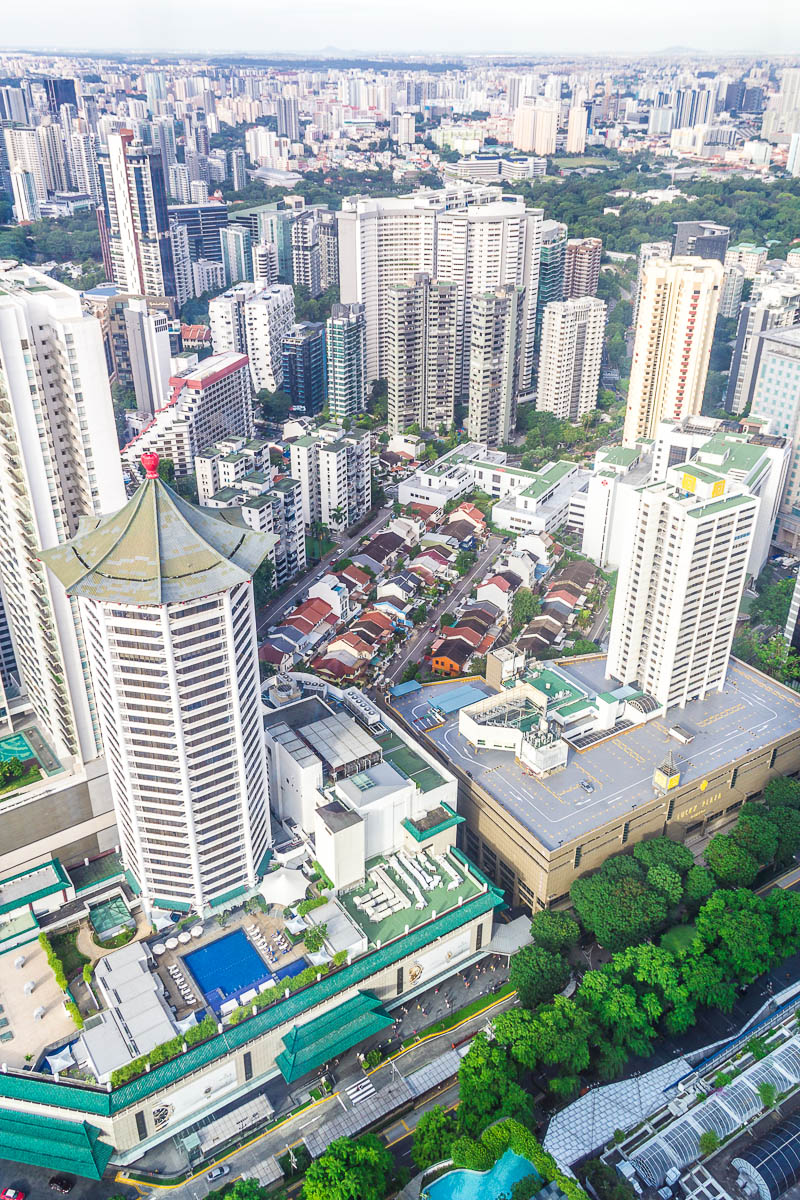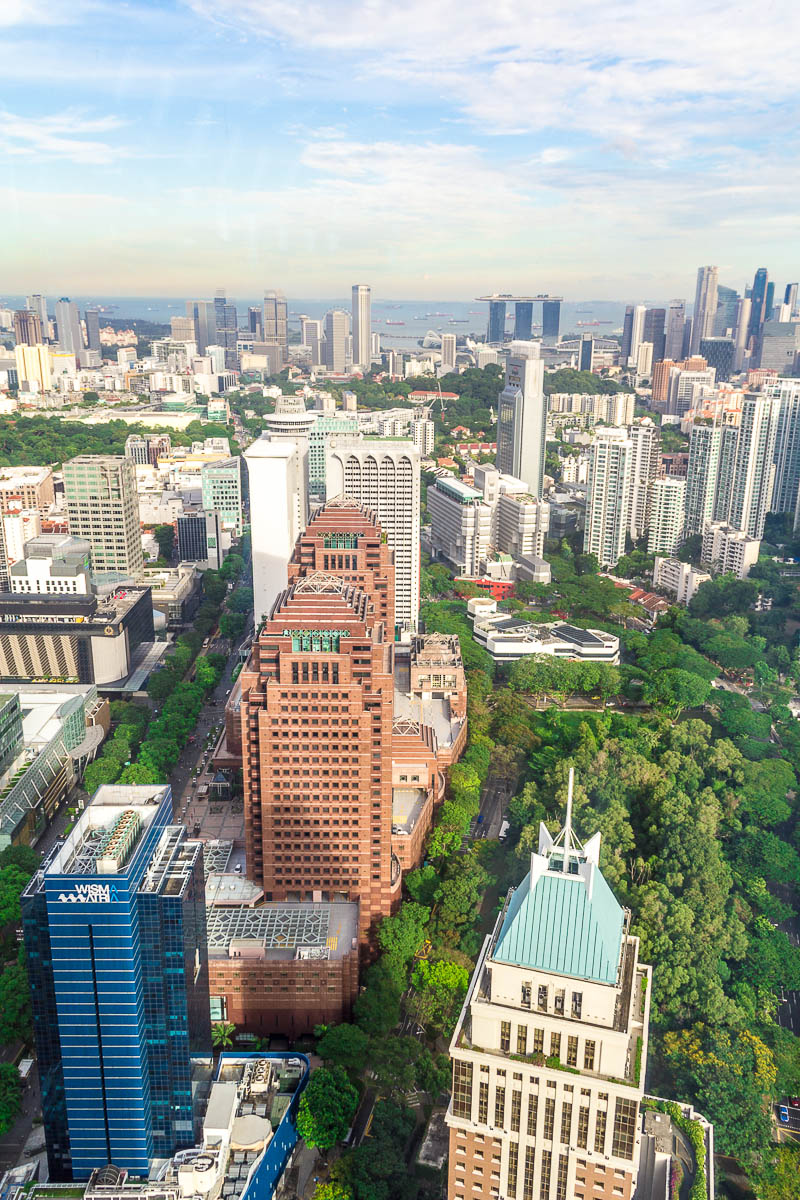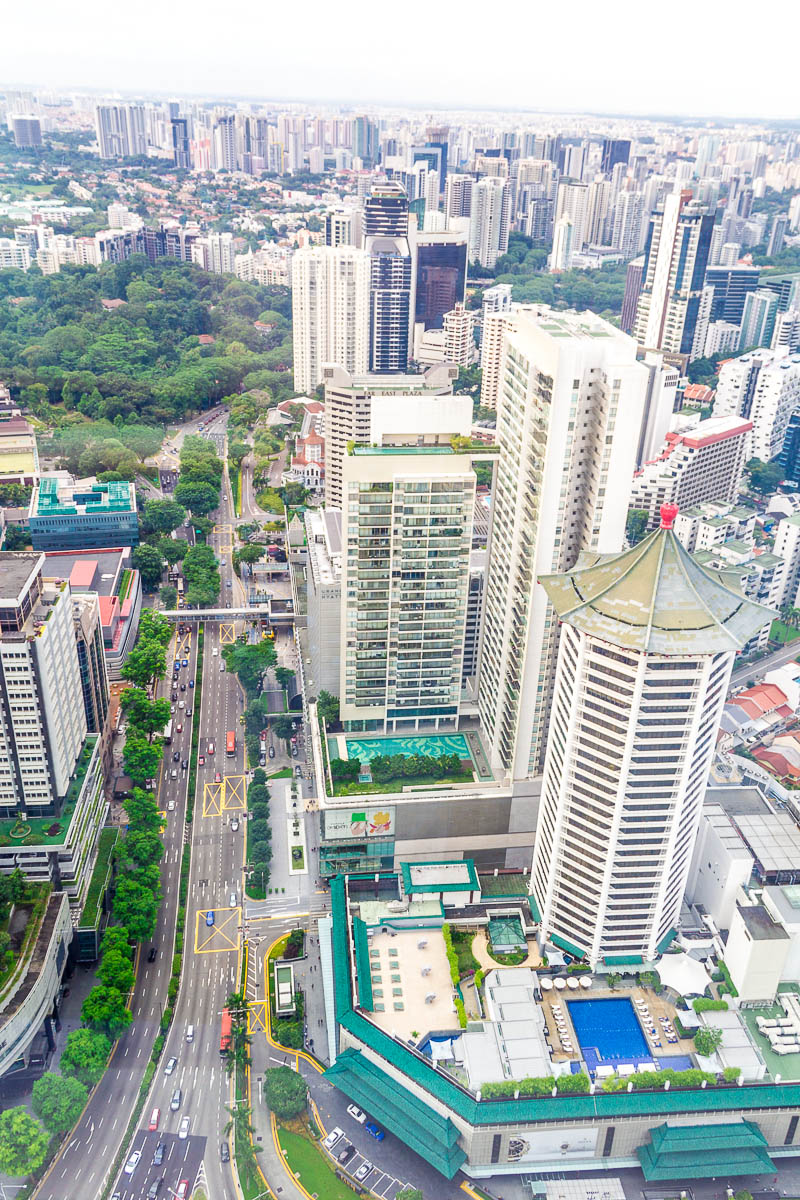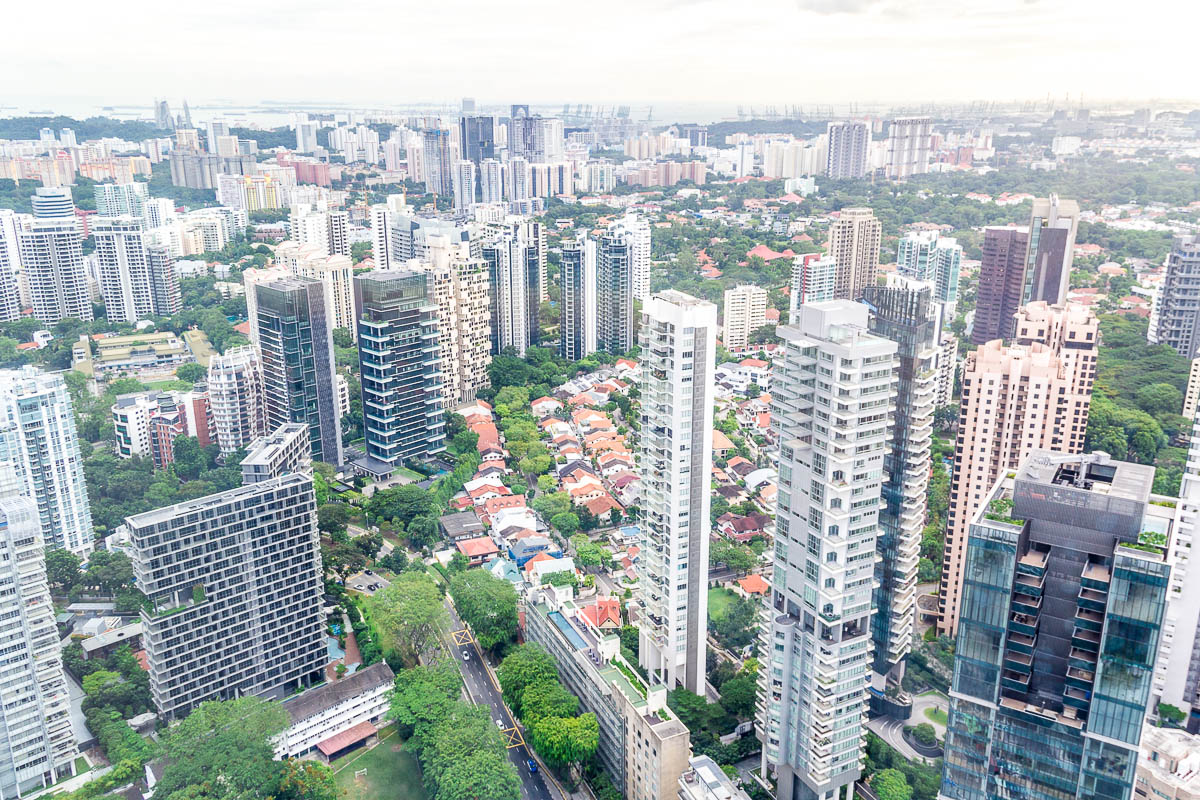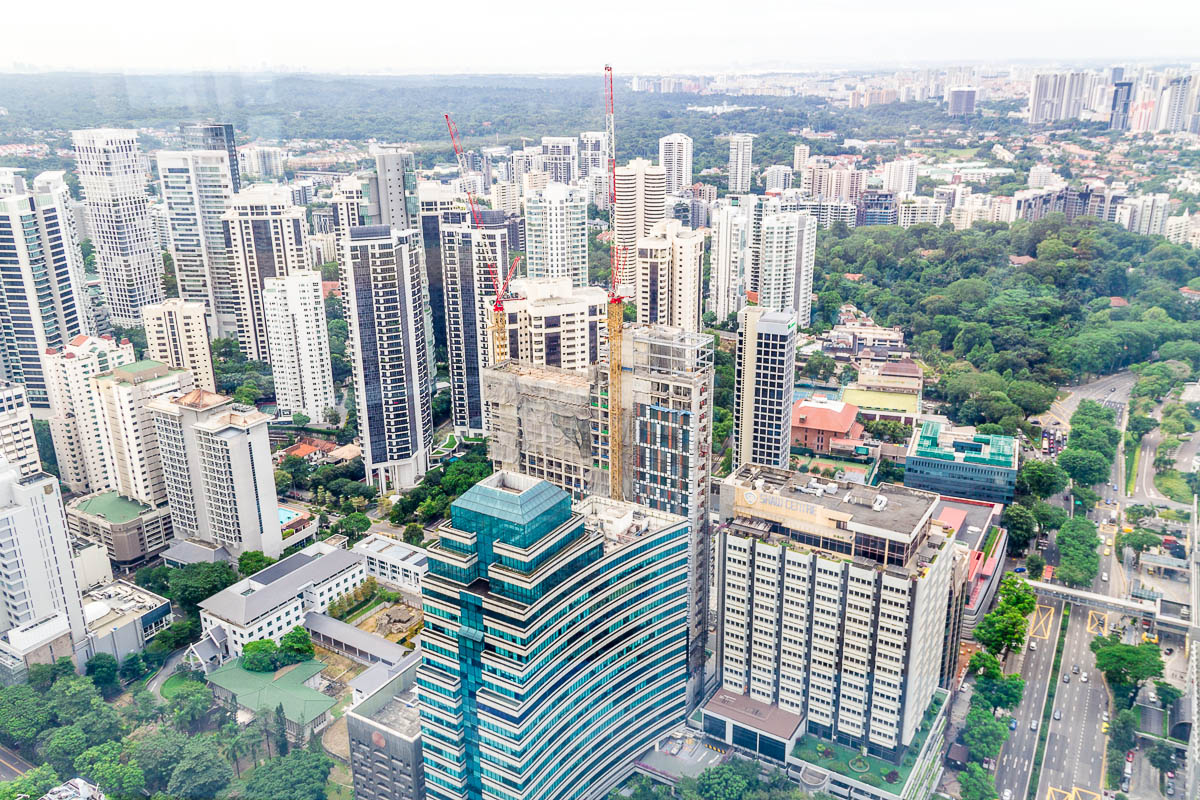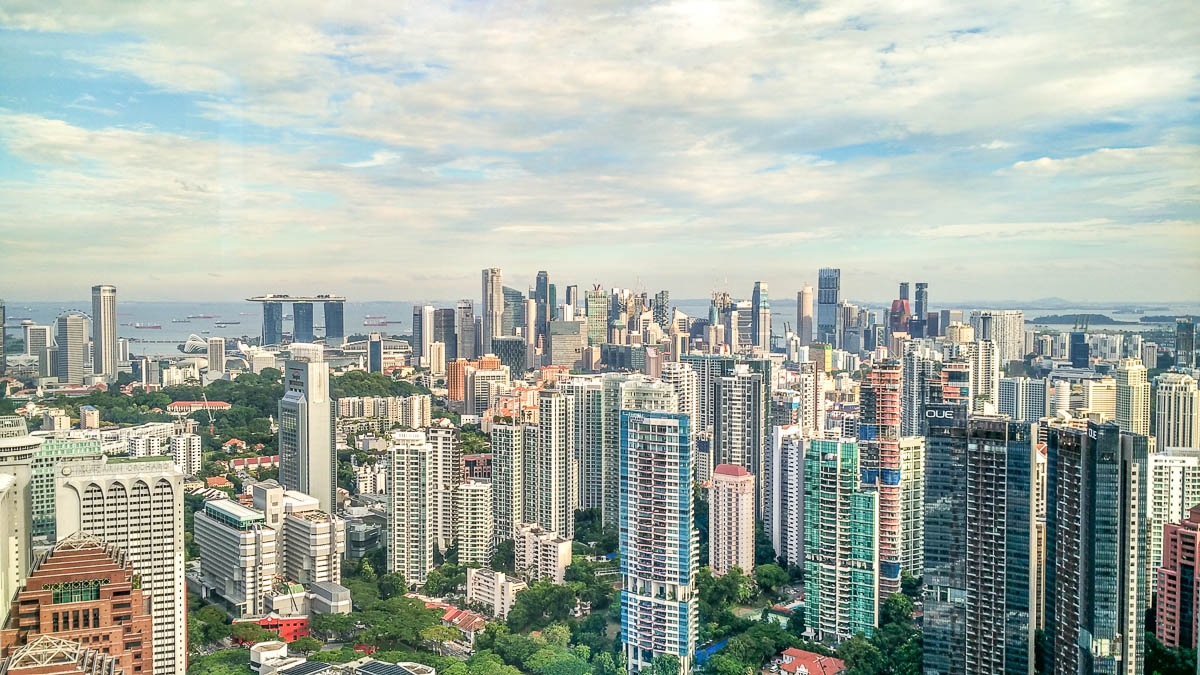 How To Go There
From Orchard MRT, take Exit E. Right after you scan your EZ-Link, you can see the direction written on the wall (see below). Walk to the lift at Lobby A  on your front-left. Take the lift to Level 4. At Level 4, you would see a Concierge. Enter the small road beside Concierge, until you find the lift to ION Sky. Take the lift to Level 55.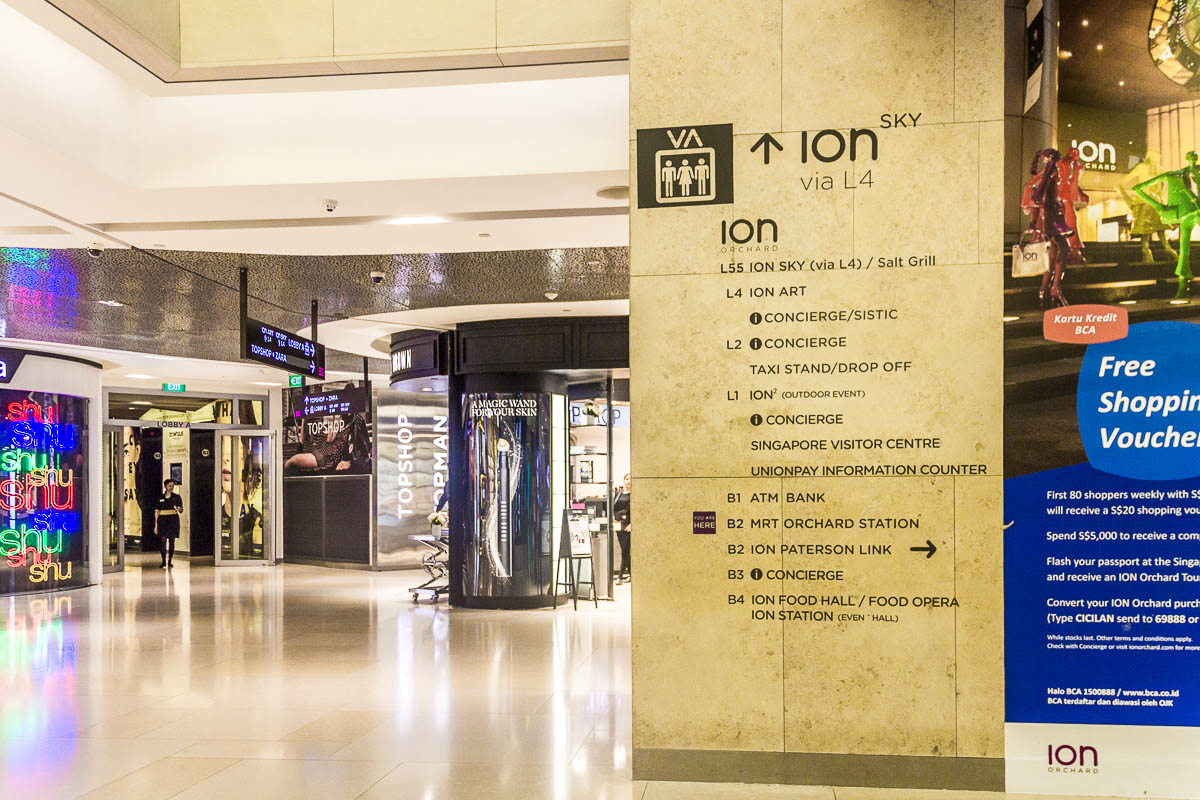 Other Things You Can Do
At Level 4, just outside the lift for ION Sky, it is ION Art, an exhibition space that showcases and sells art pieces. PS: I had a small incident of almost tripping, because the floor is uneven, just watch your steps 🙂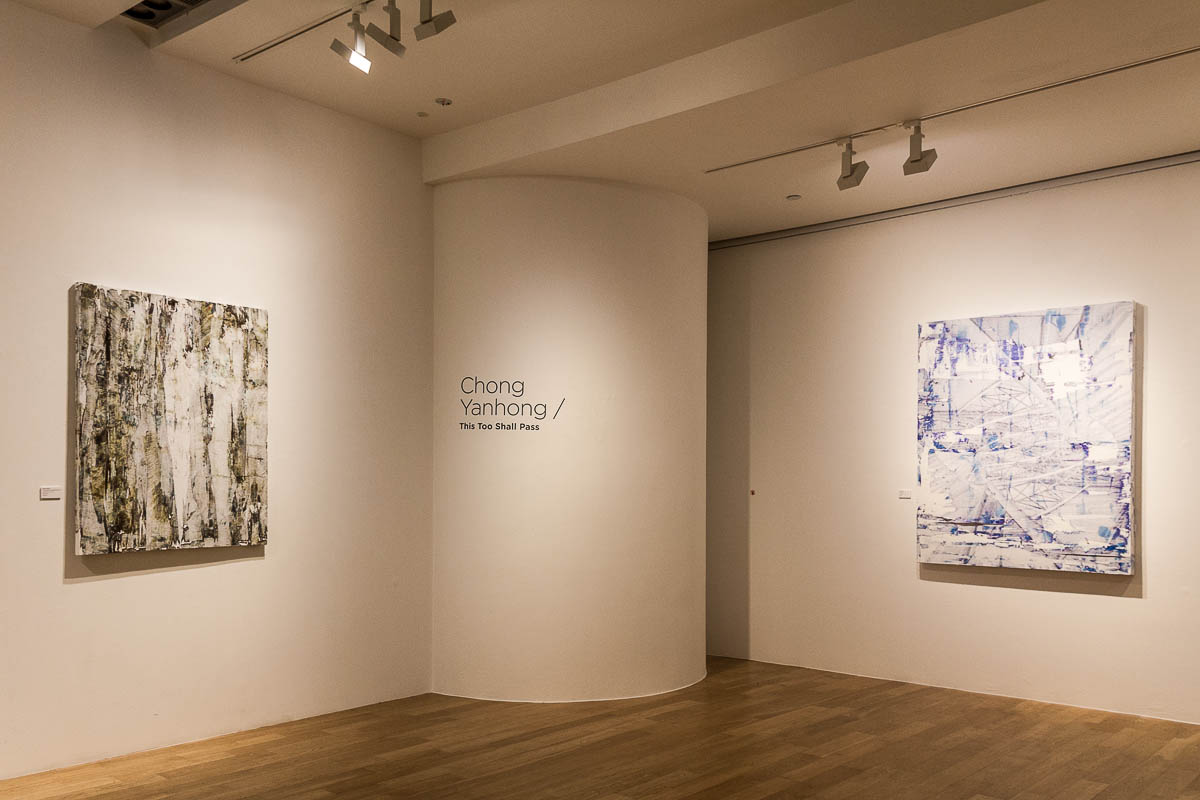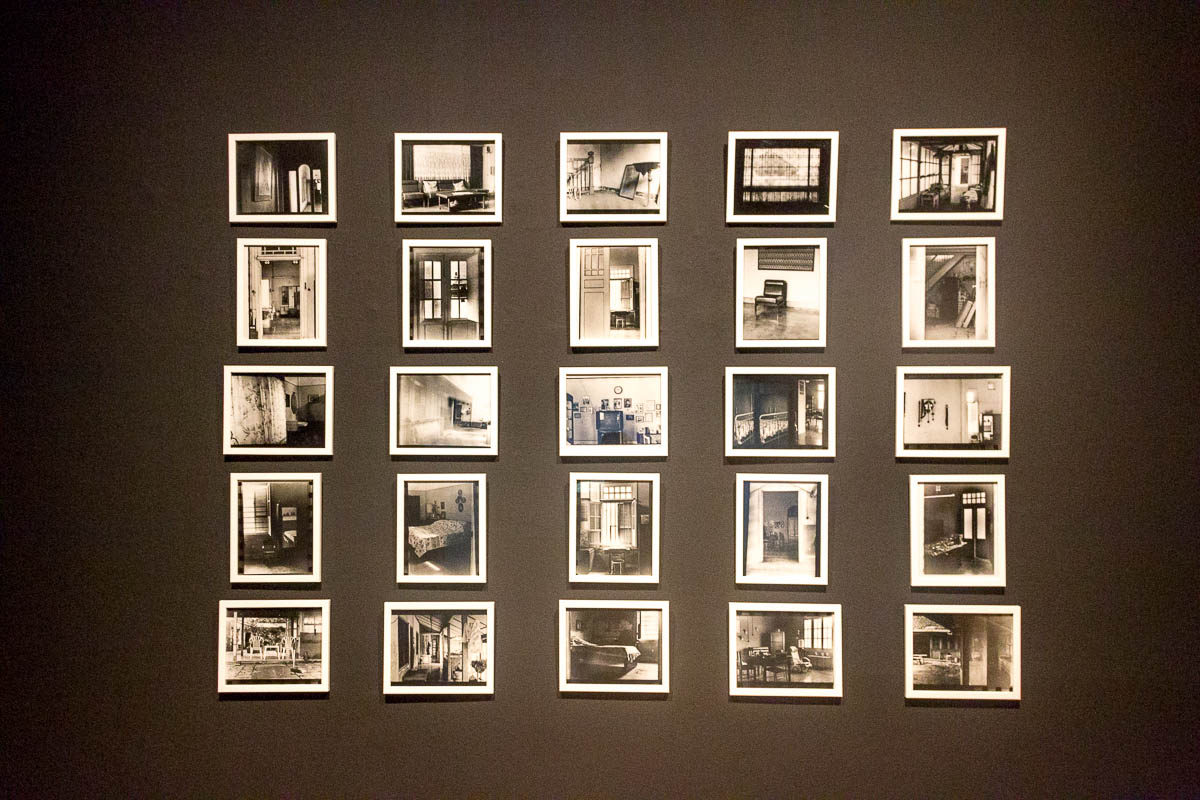 Another thing to do if you love skyline is to dine at Salt Grill & Sky Bar, located just beside ION Sky at Level 55. I haven't tried it personally, so I can't comment on the view or food!