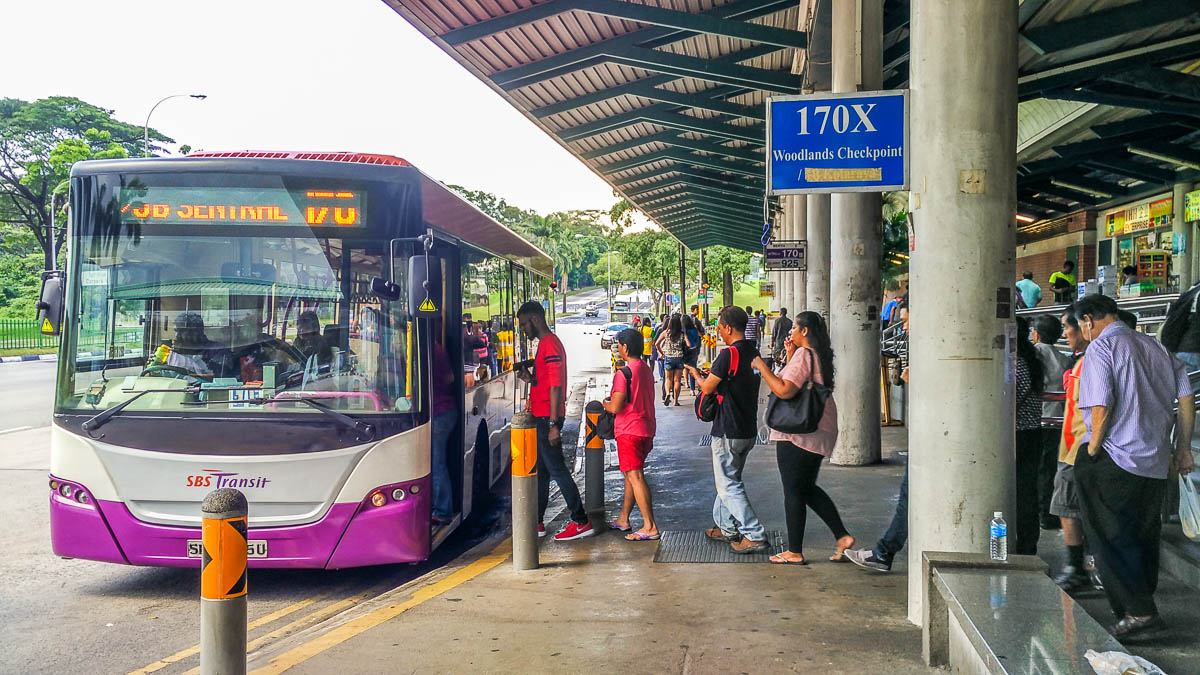 As someone who stays and works in Singapore, I am constantly looking for short getaways to neighboring countries.
The nearest city from Singapore would be Johor Bahru, one of the major cities in Malaysia. There are many ways you could travel from Singapore to Johor Bahru, such as by public bus, by shuttle tebrau train, by taxi, by hired car or by driving.
The travel duration from Singapore to JB depends greatly on traffic condition. And nope, there is no flight between JB and SG. Some people, on rare occasion, do walk across the border. However, please do not walk because it is dangerous as there is no pedestrian footpath and the vehicles don't give way to pedestrian.
In this post, I will write about how to go from Singapore to Johor Bahru by public bus. You can pay the fare using EZ-Link, ManjaLink (only Causeway buses) or by cash.
If you pay bus fare by cash, please pay with exact money because no change will be given. After paying cash, you will then be given a ticket that you must keep throughout the journey until you reach your destination.
If you don't have exact cash, you can pay on the bus or pay at the counter (for Causeway buses). The Causeway (CW) bus counters are usually available at every starting point of the buses' routes. So, for Causeway (CW) bus, you go to counter to buy ticket instead of paying on the bus. (more…)