We started our day very early as we wished to see the tuna auction in Tsukiji Fish Market. So we took the first subway at 5am to Tsukiji-shijo. It was already so bright at 5am, I guess it's because it's summer. Unfortunately, upon reaching the station, there was a notice that the market is closed for the day. We tried to walk around the market just to check the situation. It was quite quiet, but still there were people working at the market. Since there were really no sign of lively market, we took subway to Harajuku. Most of the shops were still closed because we were too early, eventually we bought food from 7-11 for early snacks, and then went to a 24-hour restaurant to have soba. Then we walked to Meiji Shrine.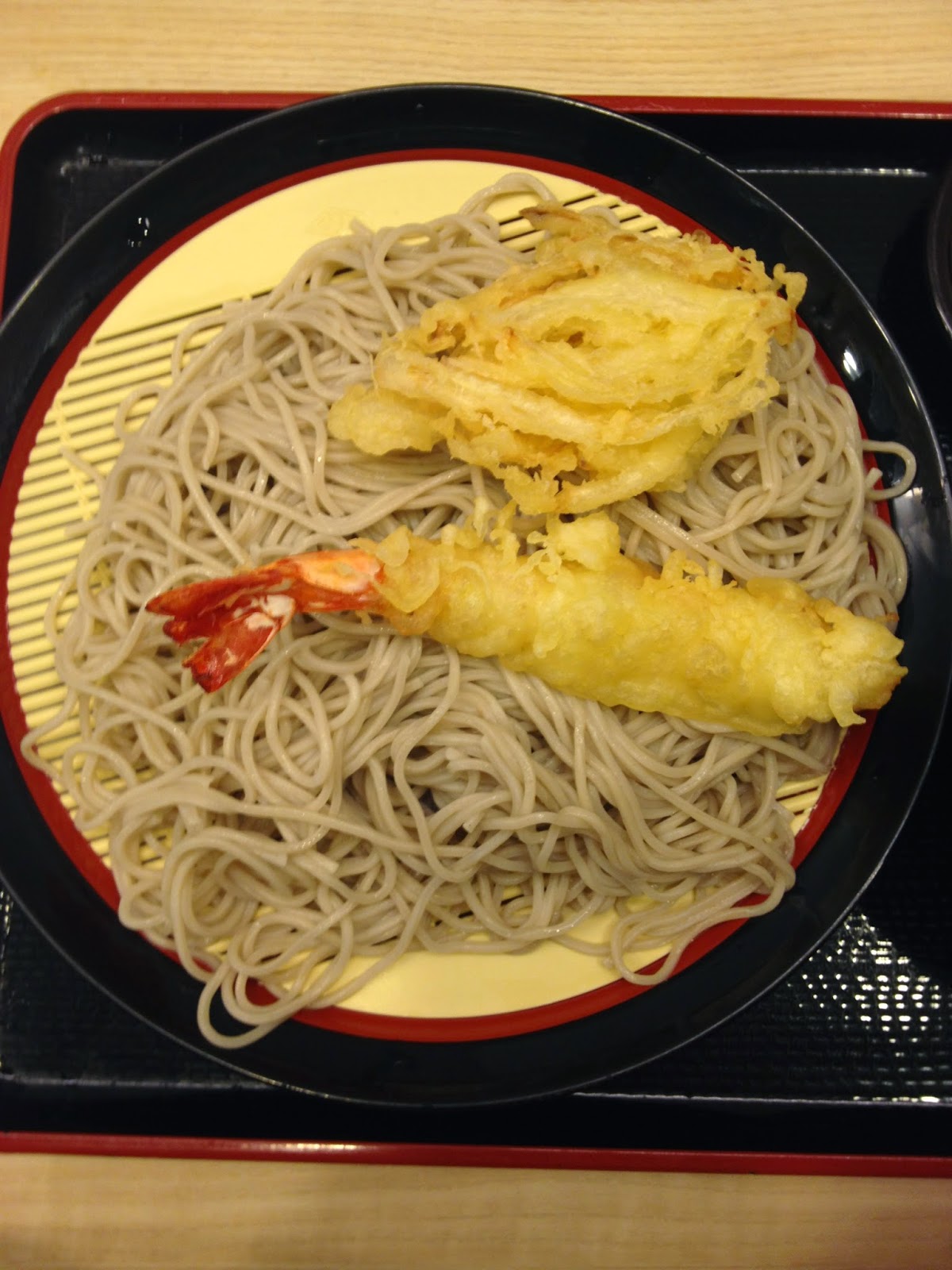 Cold Soba from 24-hour restaurant
Meiji Shrine was a peaceful shrine in the middle of huge park. It takes quite some walking distance to reach the shrine. We entered the shrine from south near Harajuku Station and exited at north near Yoyogi Station. After visiting the shrine, we walked to Yoyogi Station and took it to Shibuya. I was determined to look for the famous busy Shibuya crossing. Once we found it, we spend some time to do people-watching while sipping canned coffee from vending machine. It was already a busy crossing at 9 am. Then we explored the area for a while, and had proper breakfast from a ramen place.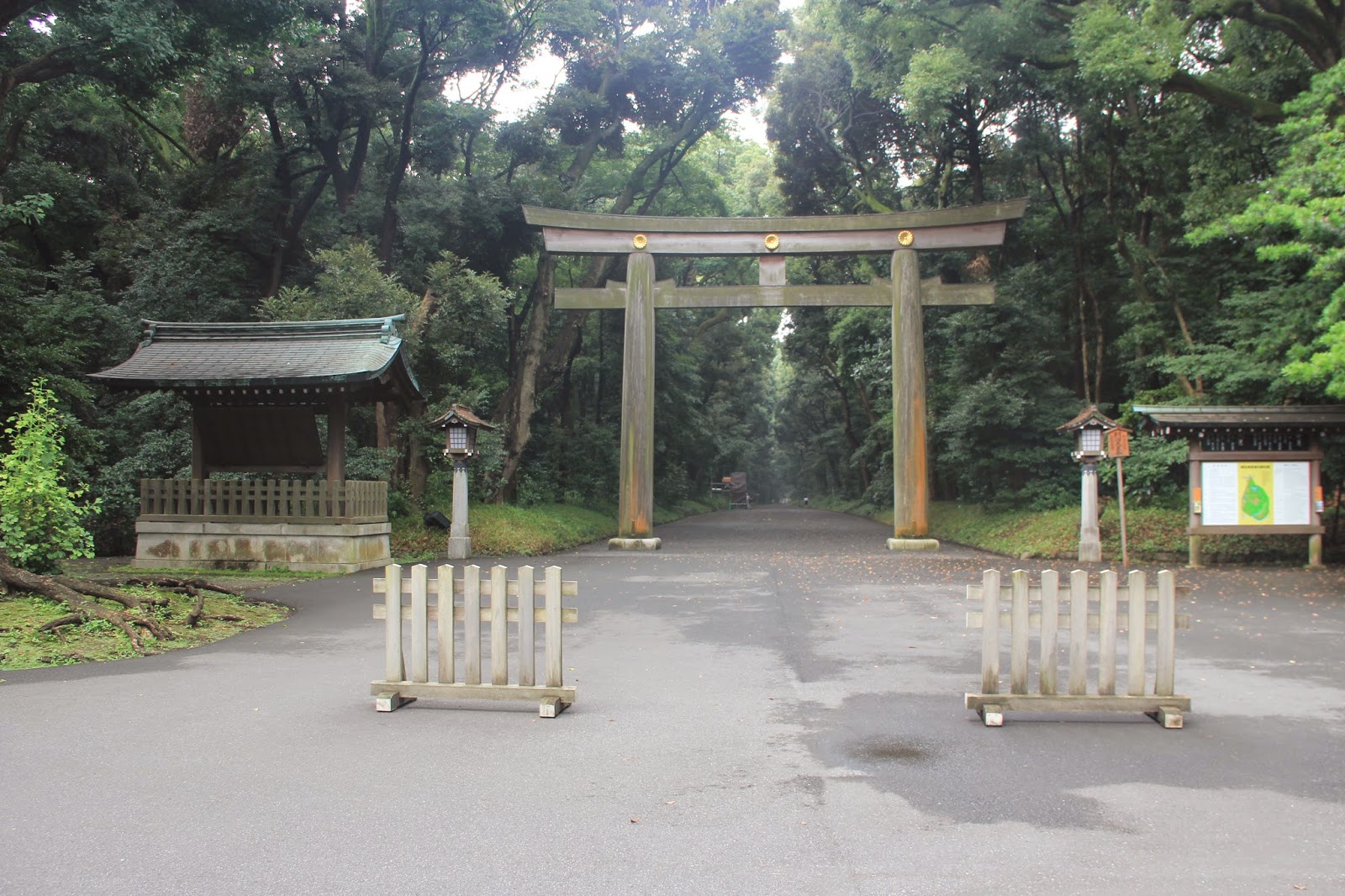 Meiji shrine entrance near Harajuku Station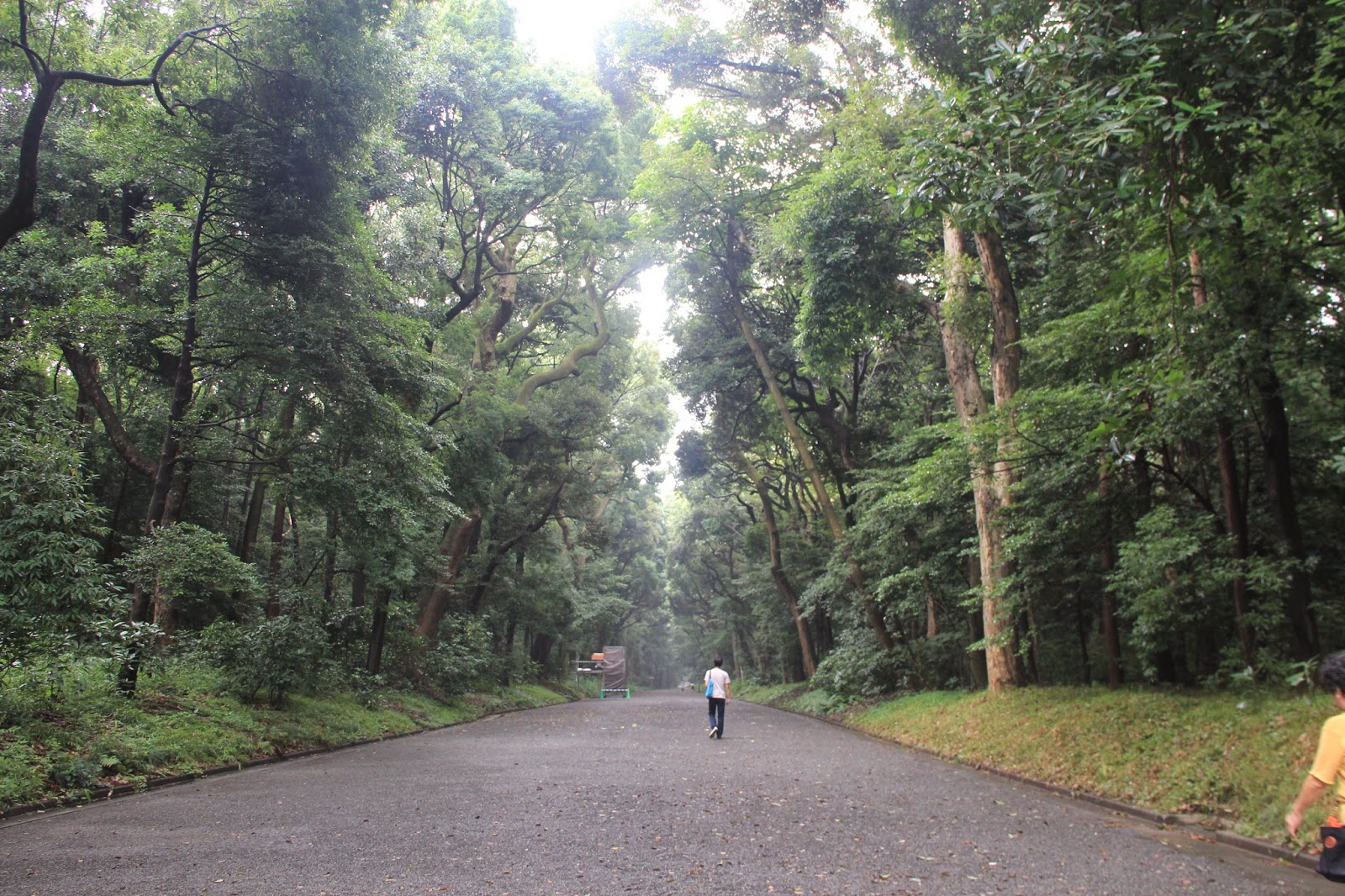 Long walk to the main complex of Meiji Shrine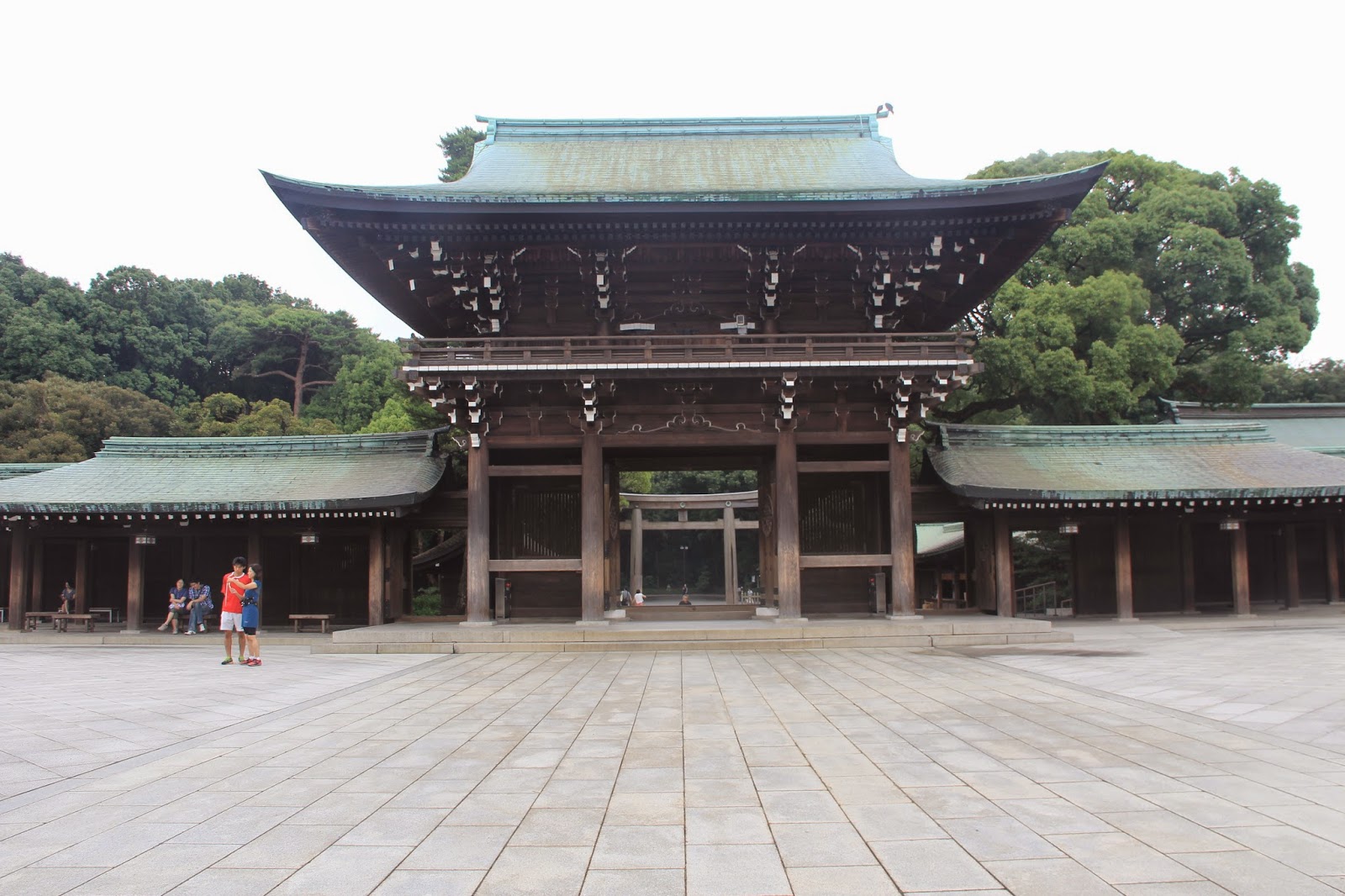 At the main complex of Meiji Shrine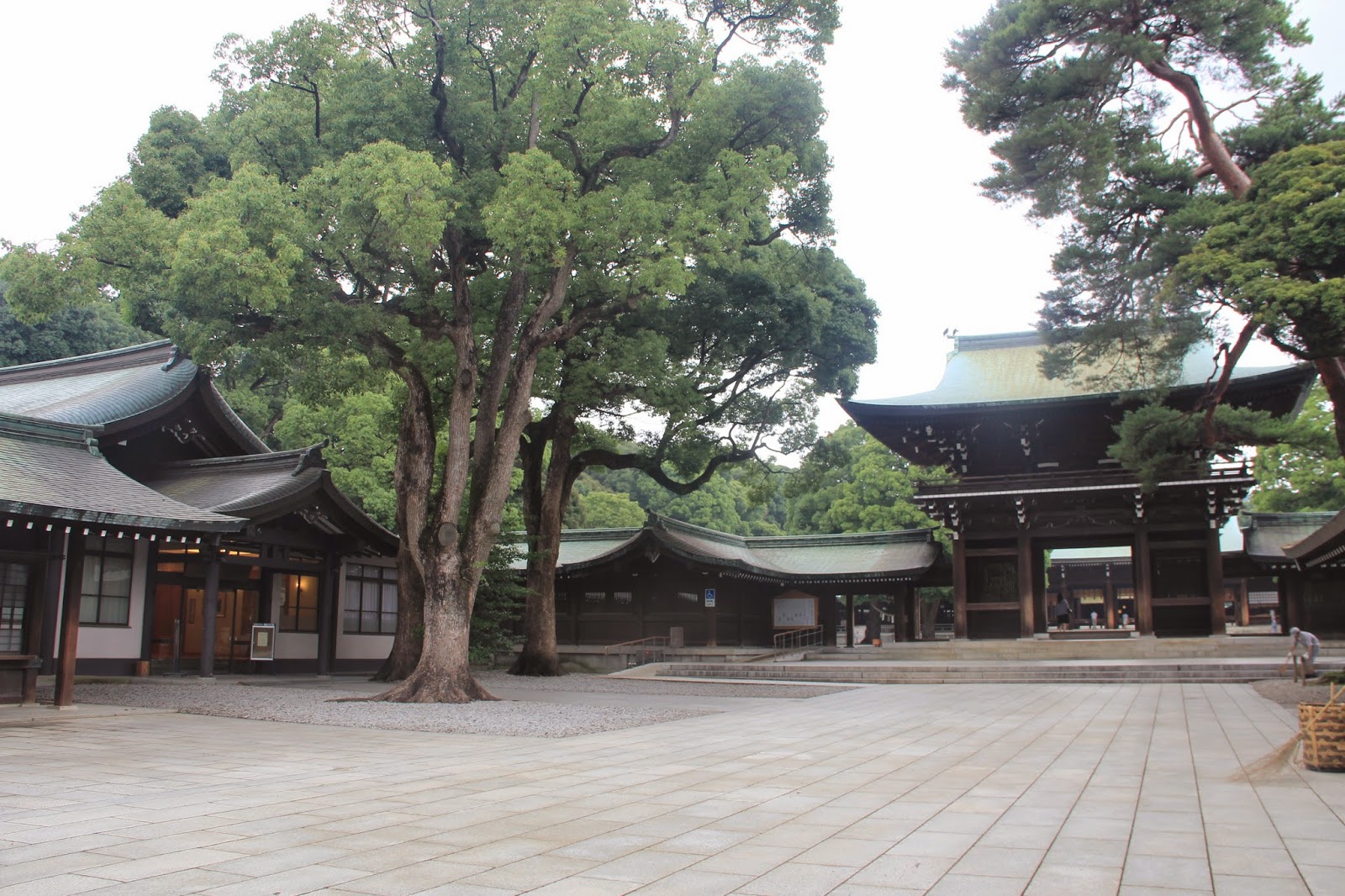 At the main complex of Meiji Shrine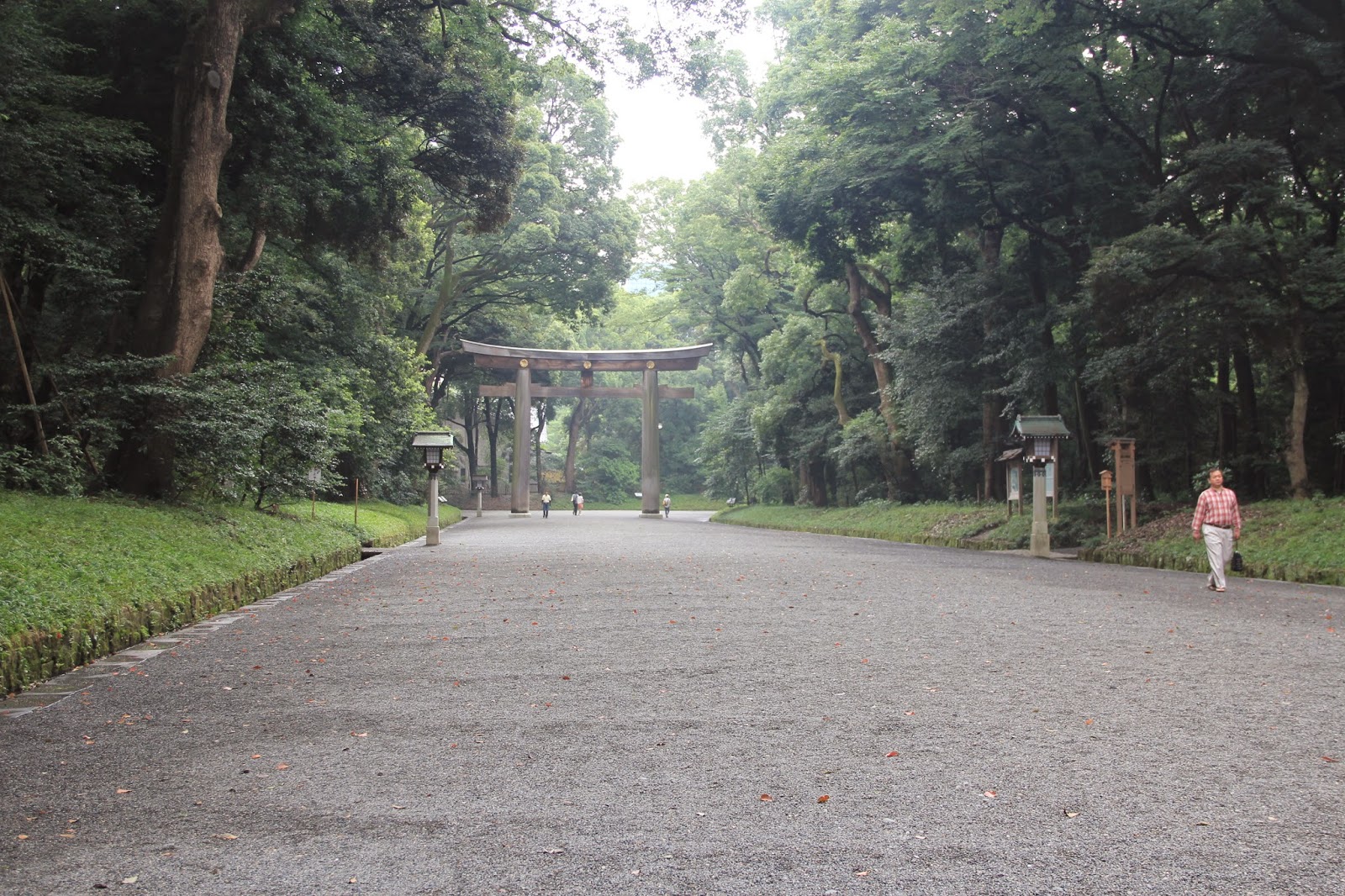 The road leading to north entrance of Meiji Shrine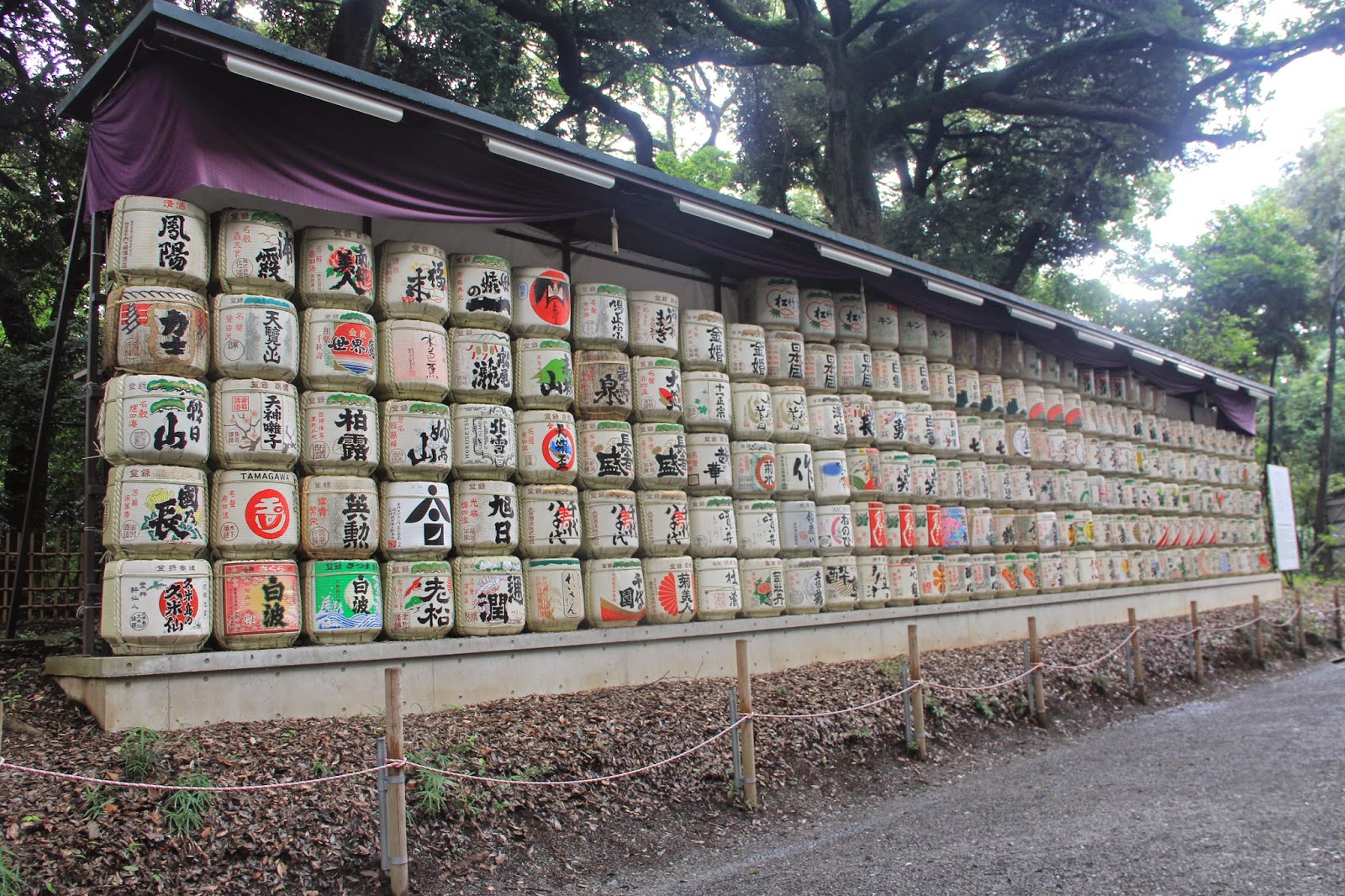 Barrels of sake along the road leading to north entrance at Meiji Shrine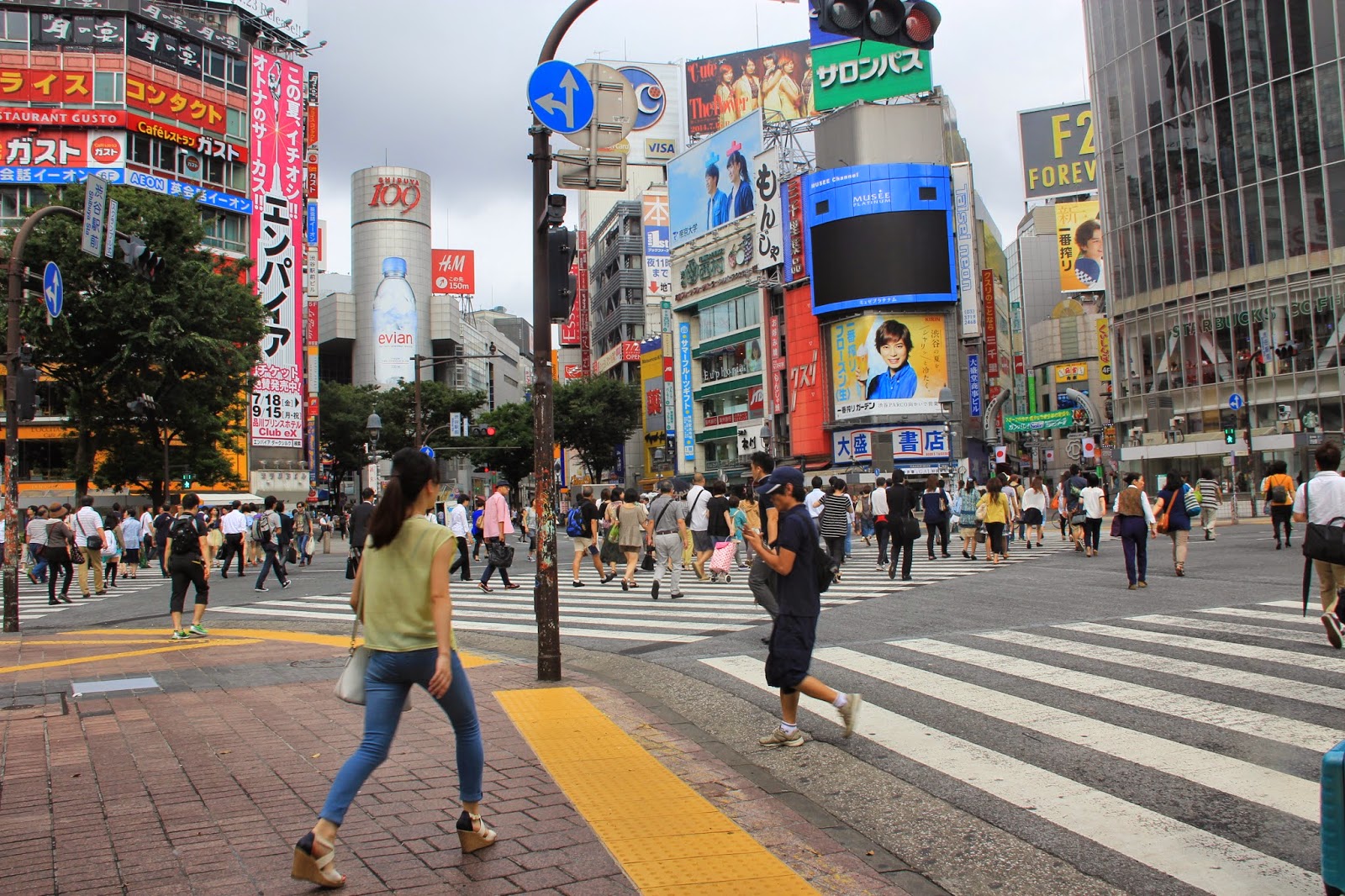 Busy Shibuya crossing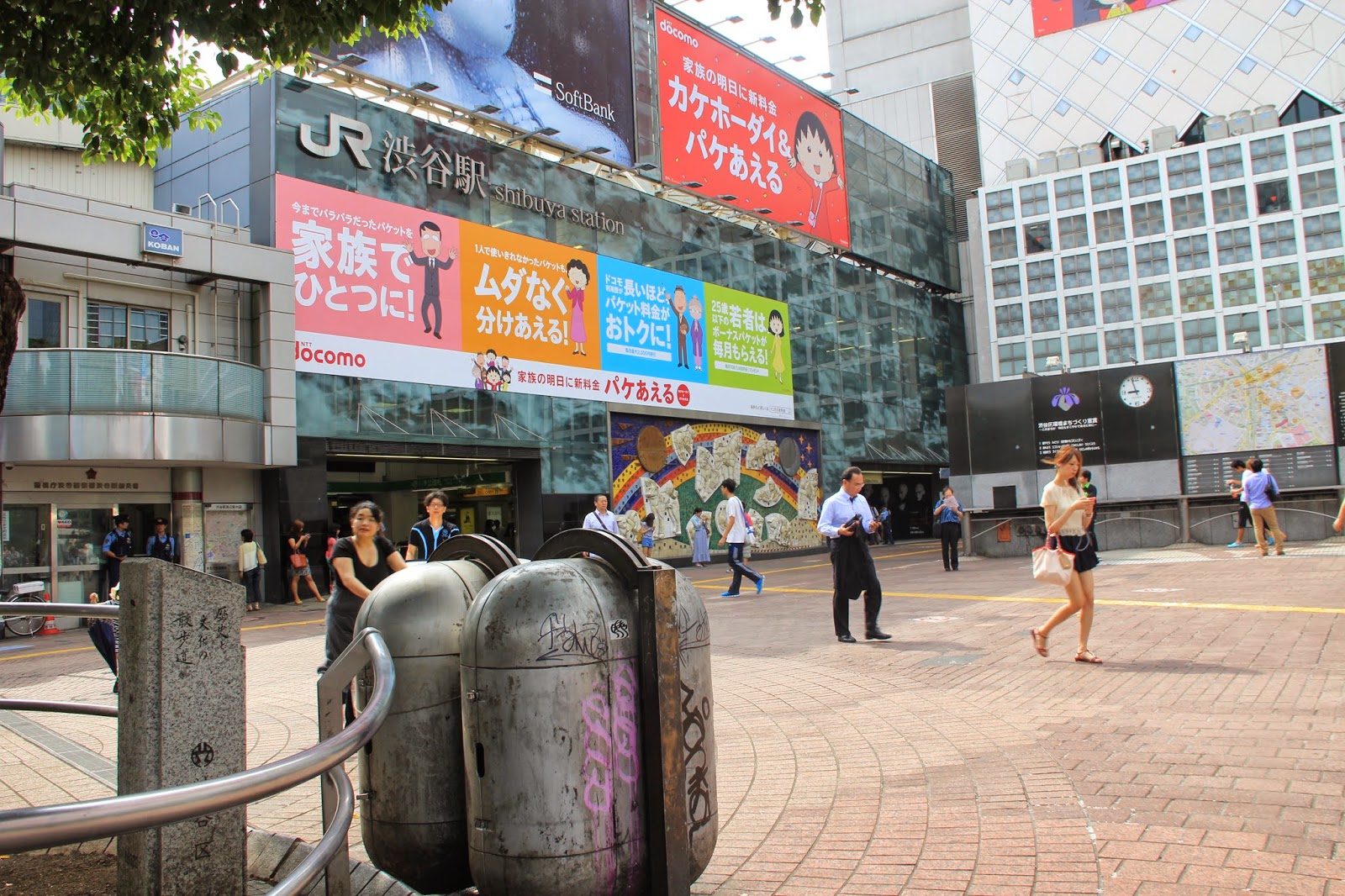 In front of Shibuya Station – where we do people-watching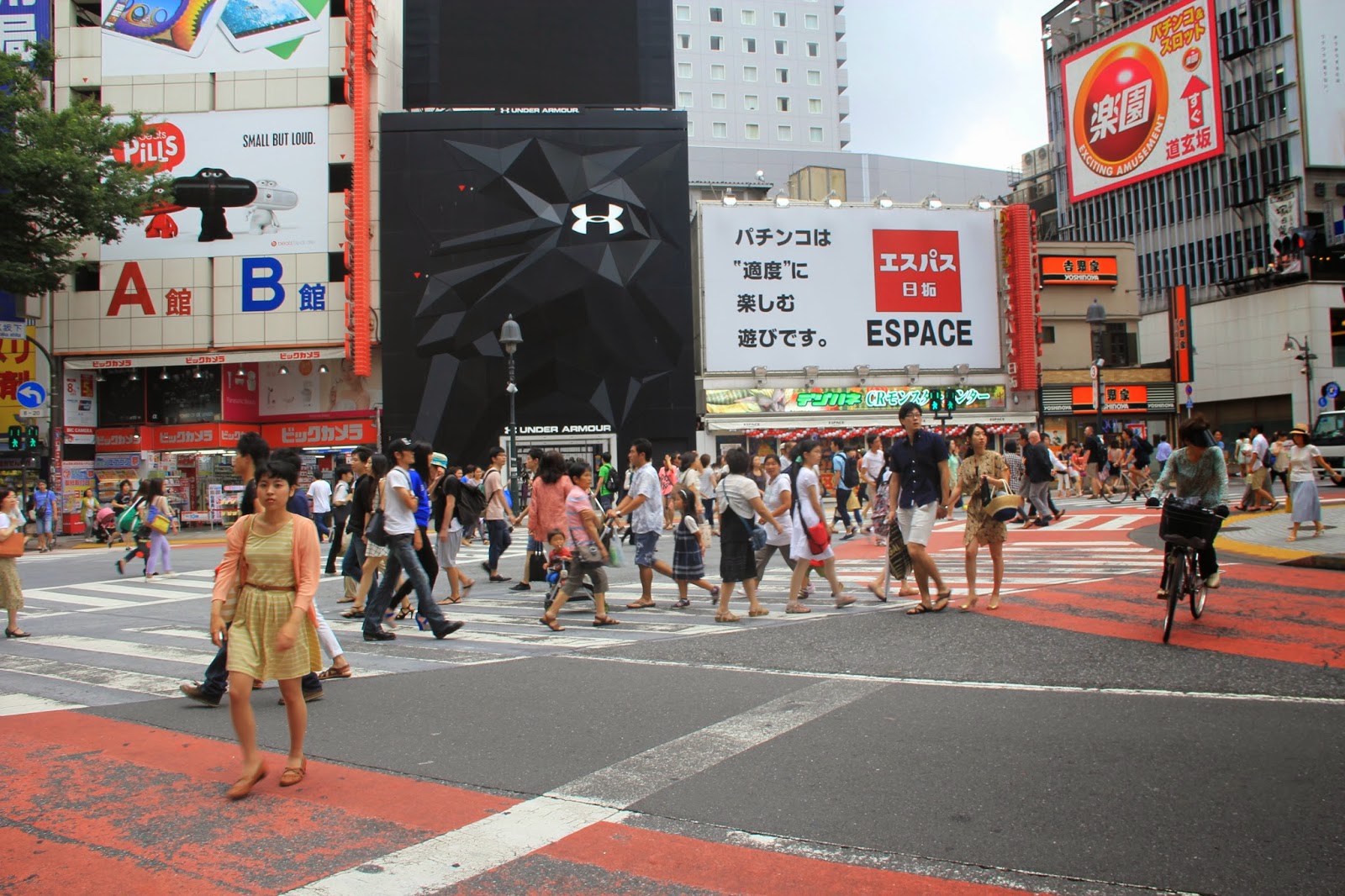 Busy Shibuya crossing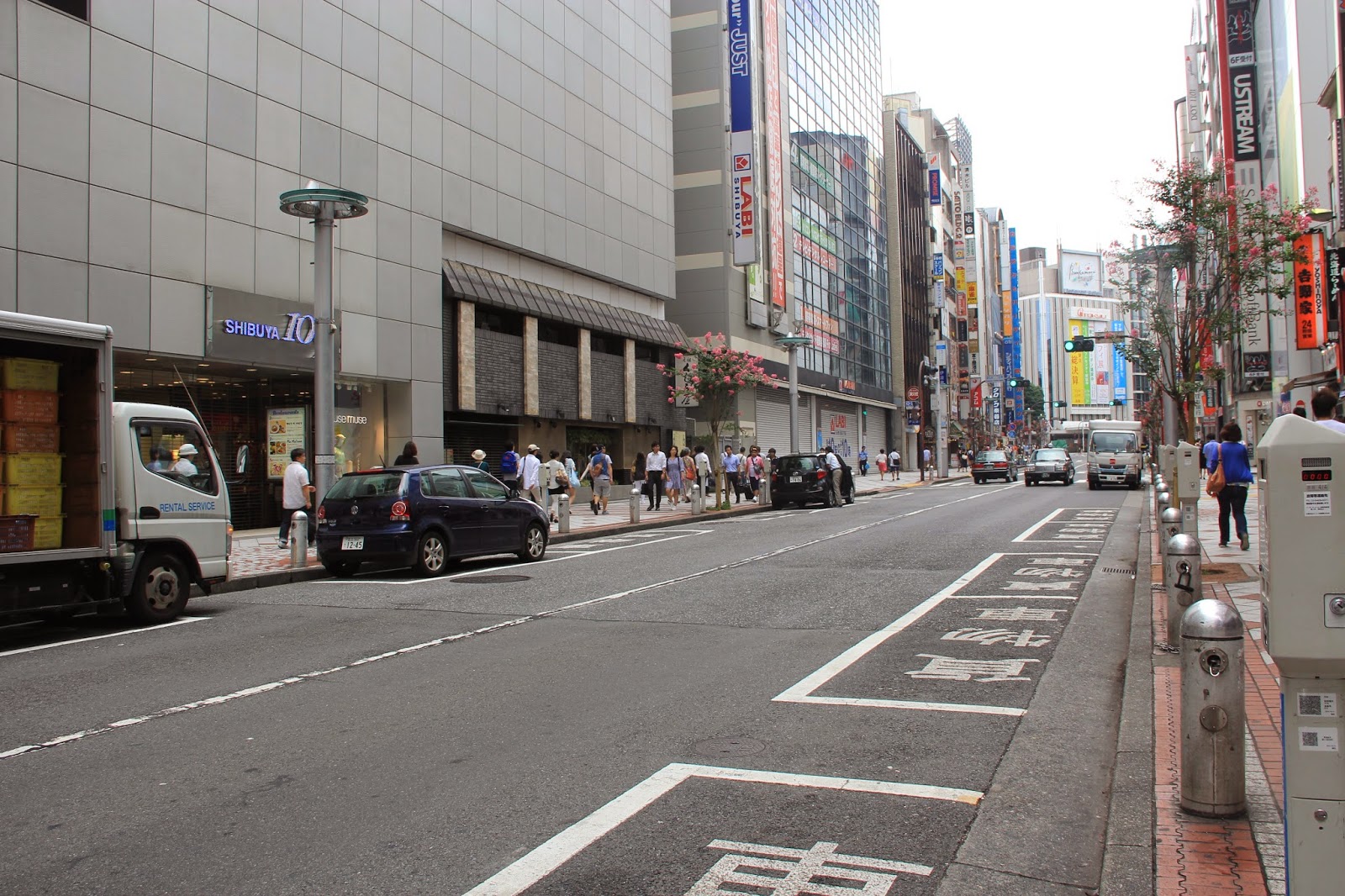 Roads in Shibuya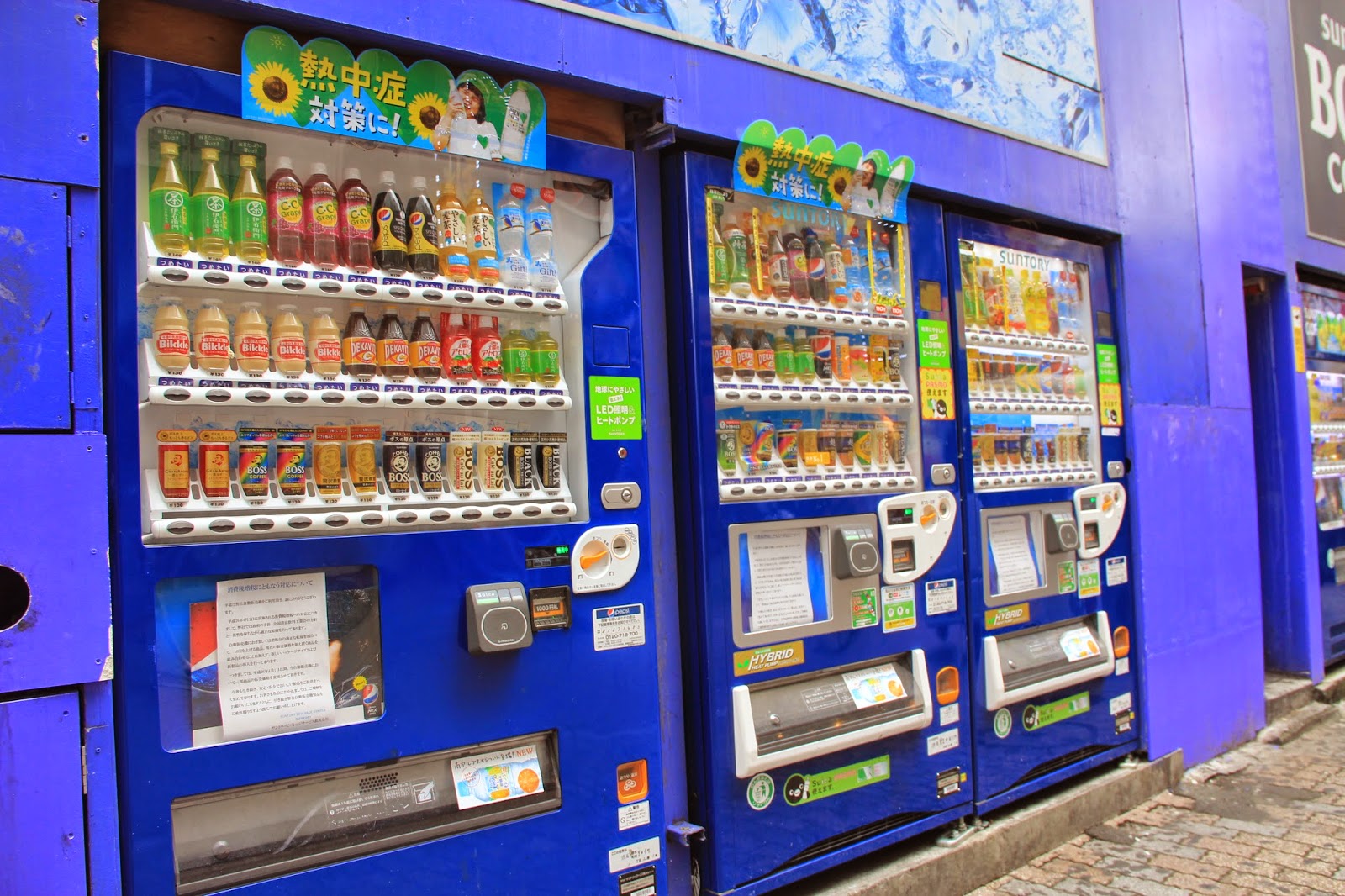 Vending machines for drinks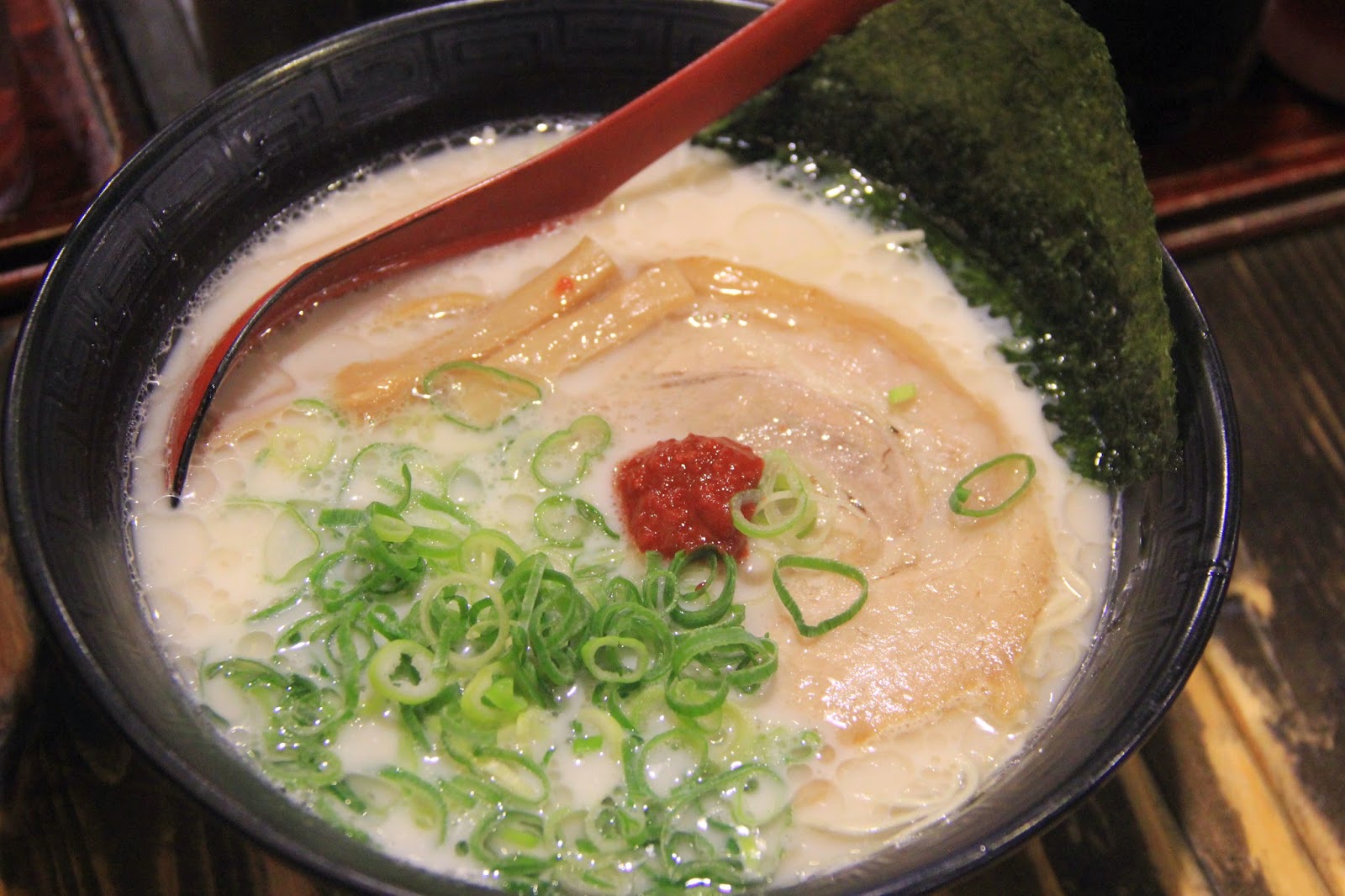 Ramen for proper breakfast
From Shibuya, we went to Tokyo Skytree again, with the hope of lesser crowds. To our surprise, the crowd size was the same as the day before, the waiting time was 2 hours and the queue at ticketing counter was extremely long. We decided to give up. We went back to hotel to rest because we have had a long day even though it was only afternoon.
At late afternoon, we had lunch at Yoshinoya near our hotel. Then we took subway to Shimbashi, then took Yurikamome. line to Toyosu in Odaiba. Yurikamome line is not included in our Tokyo Subway Pass so we had to pay for the tickets. The journey took about 40 minutes to Toyosu, it was a scenic ride, we passed the rainbow bridge, fairies wheel, and all of the stations of Odaiba, because Toyosu is the last station of Yurikamome line. In Toyosu, we visited a supermarket, and then had dinner. I didn't really like the spicy ramen that I ordered. After dinner, we went back to hotel.
Yoshinoya beef rice for lunch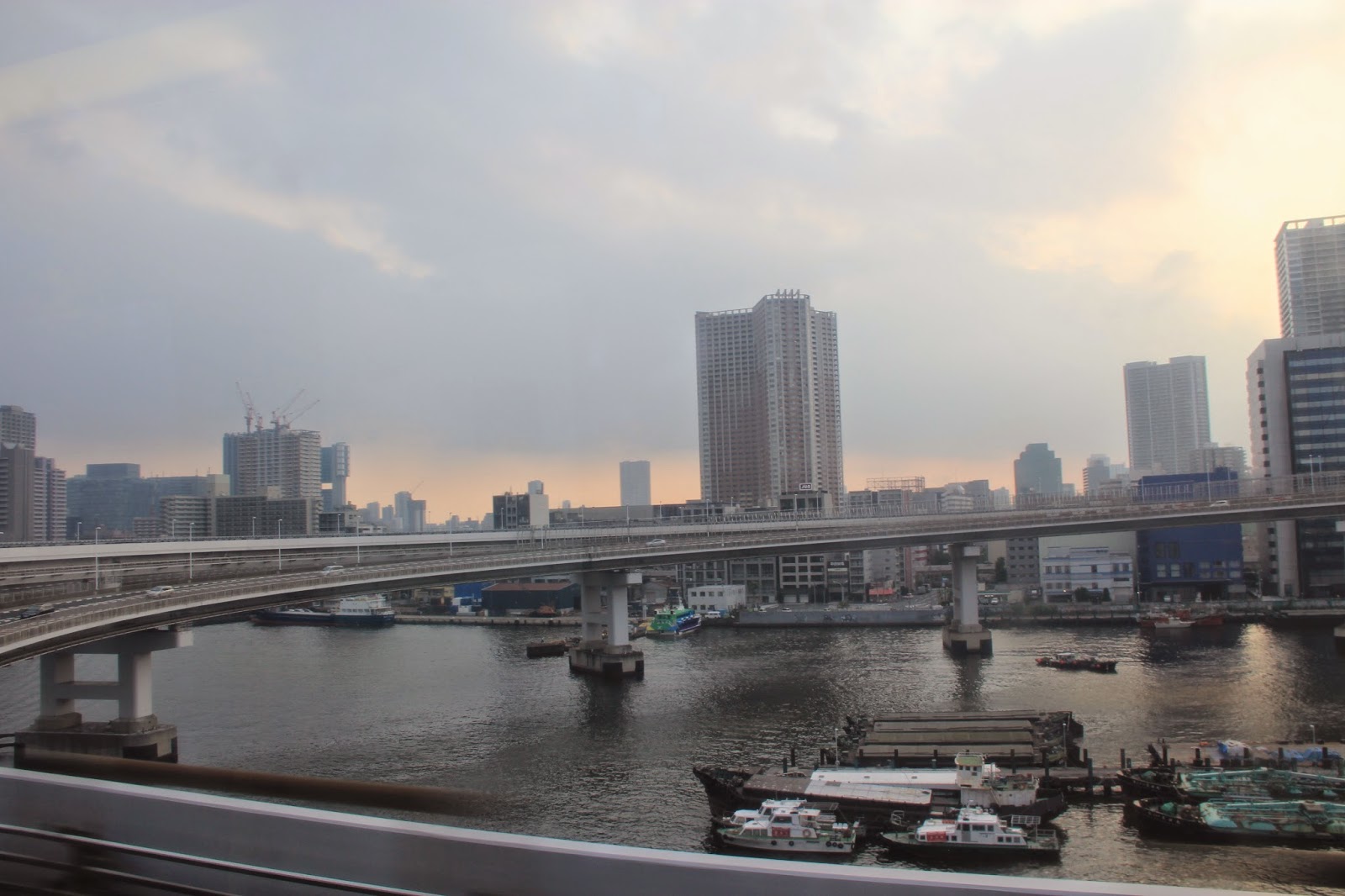 Blurry view from train of Yurikamome Line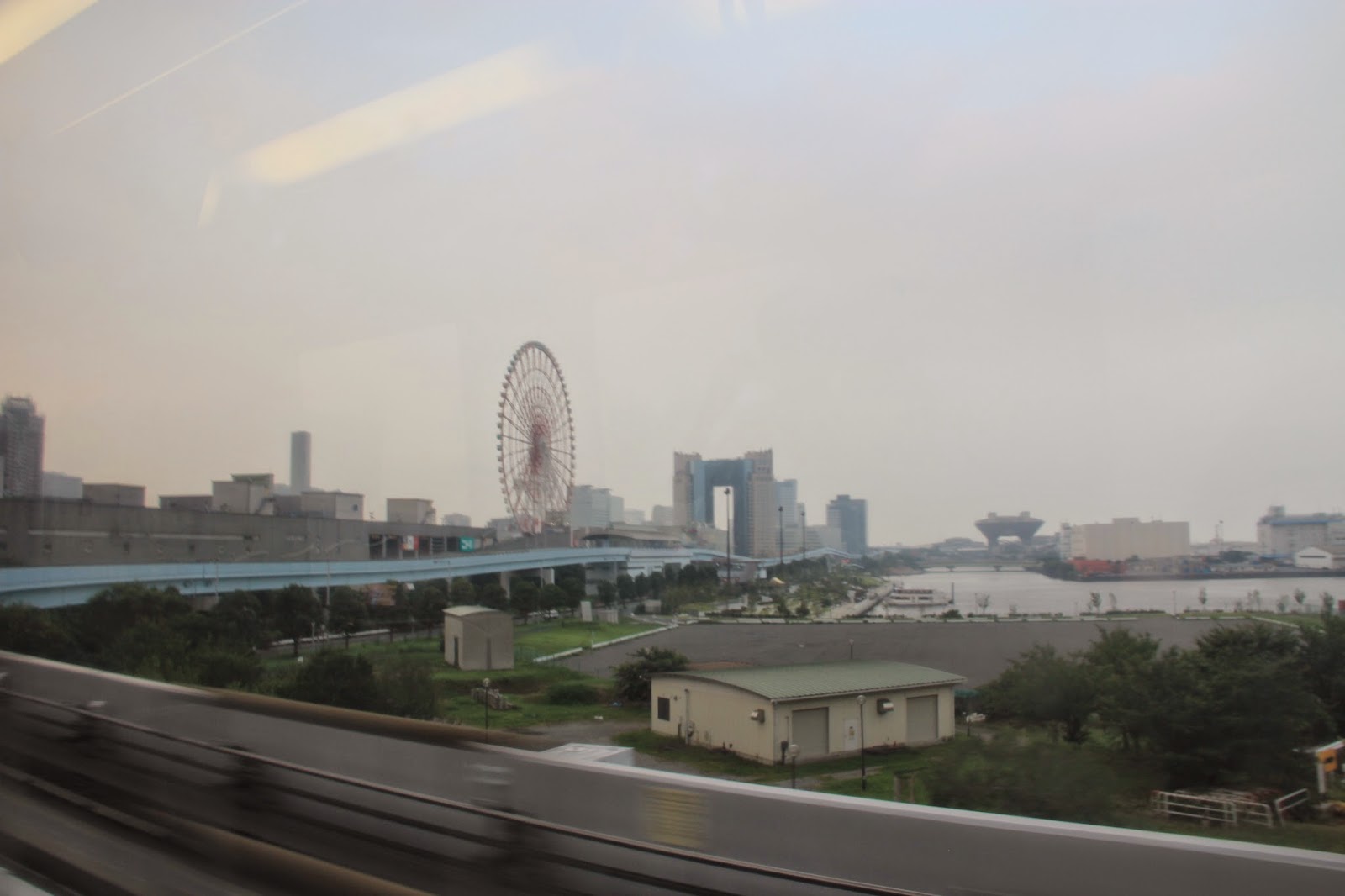 Blurry view from train of Yurikamome Line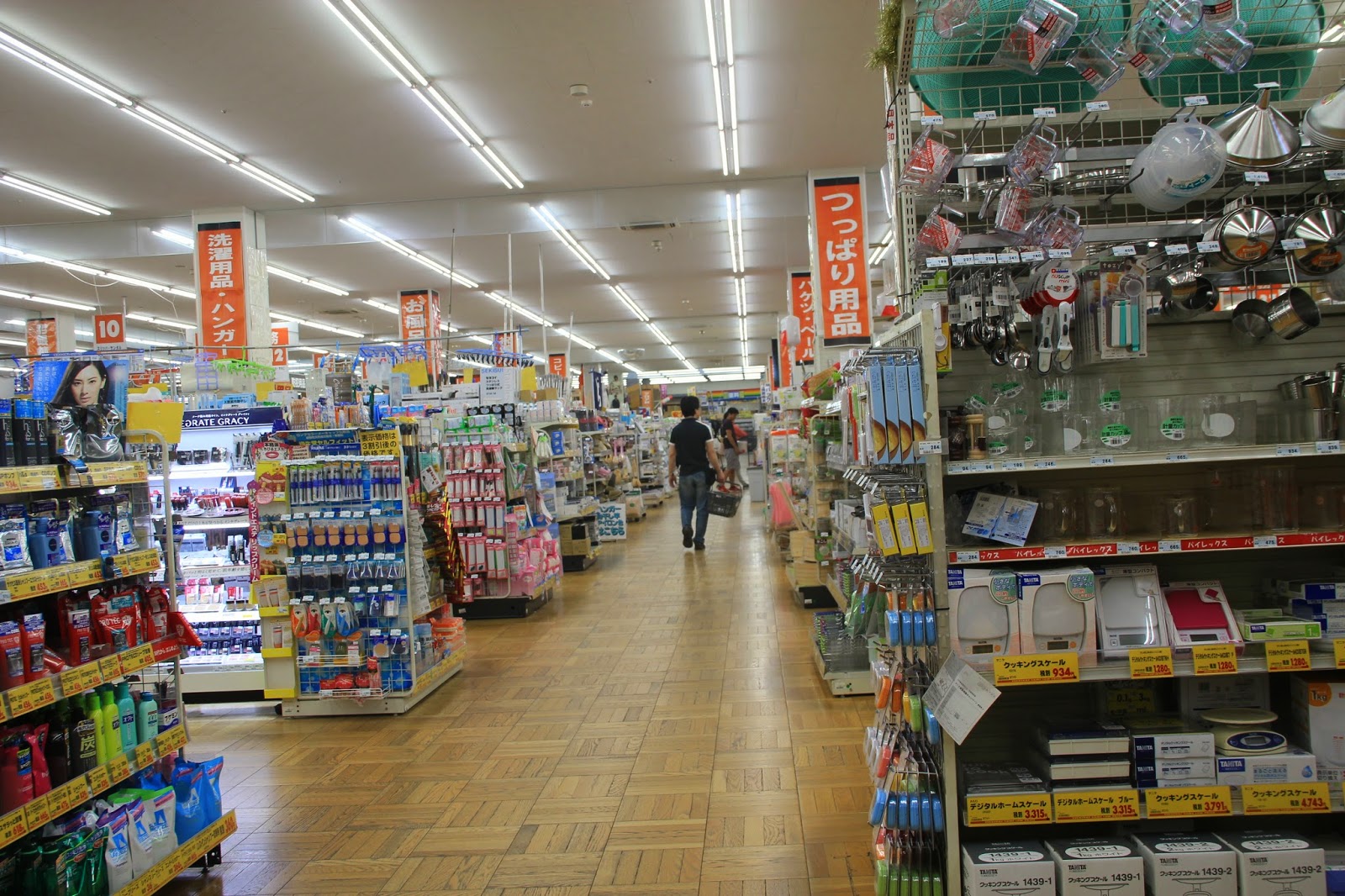 Supermarket in Toyosu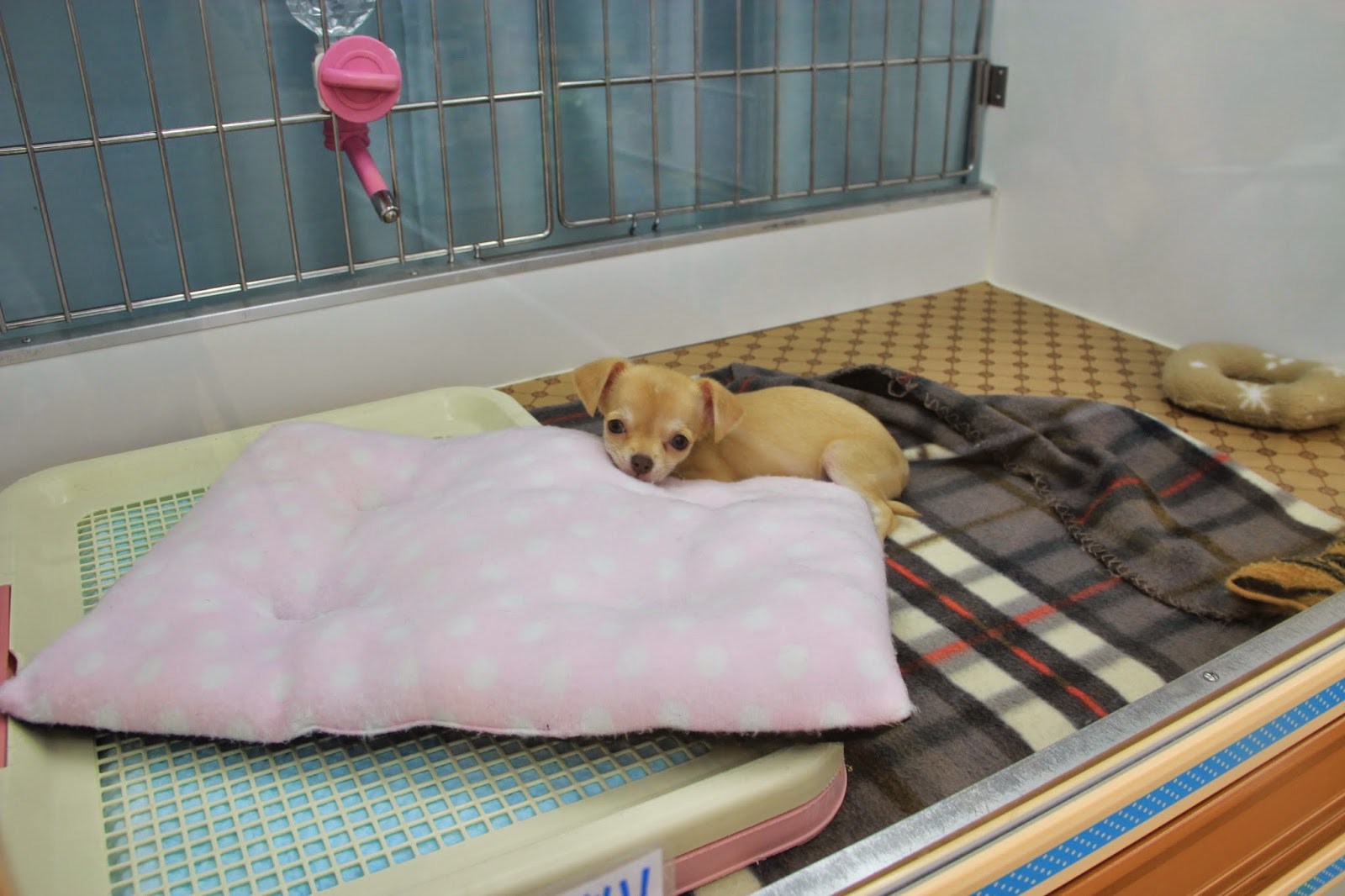 Puppy for sale in supermarket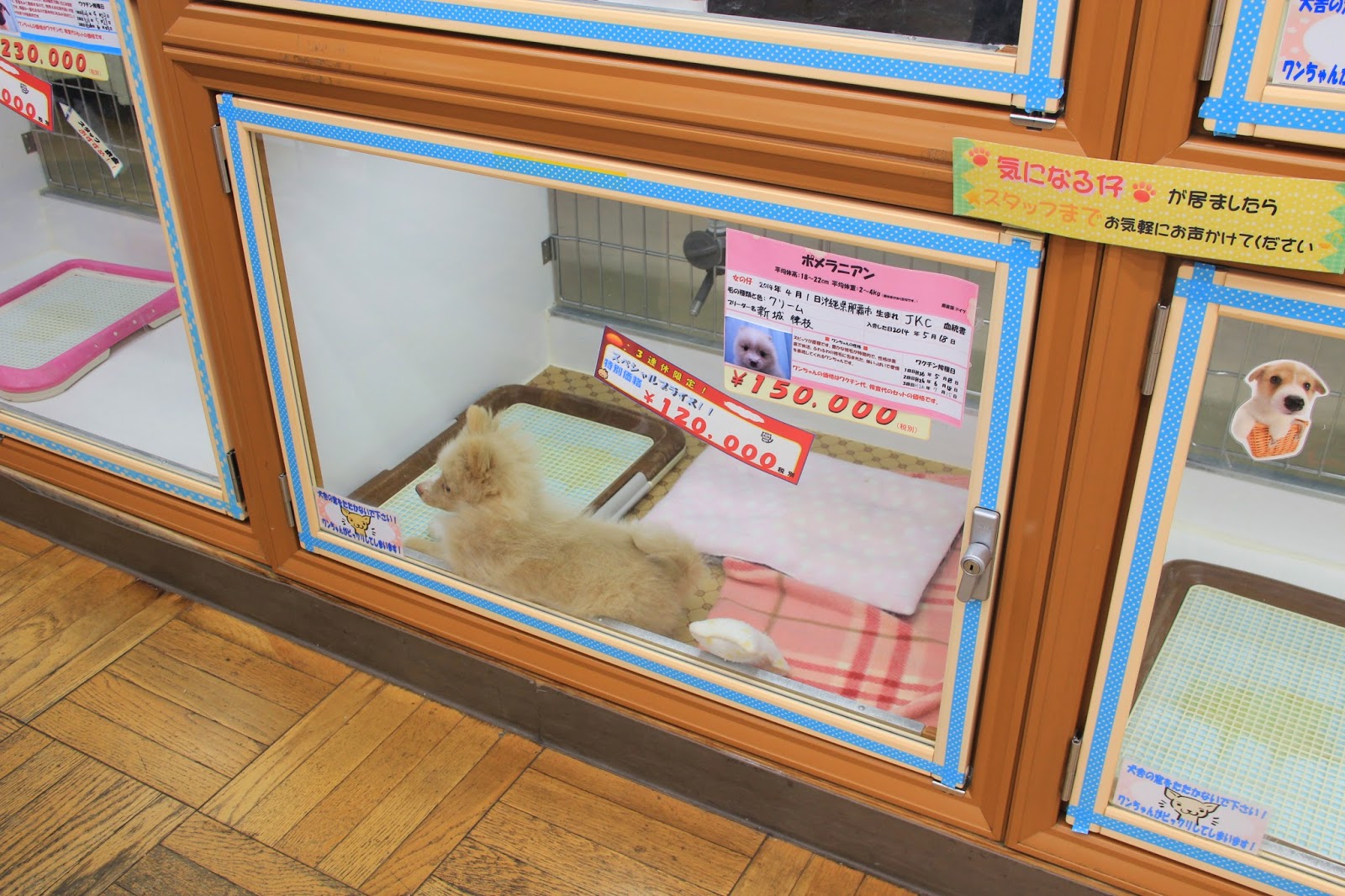 Puppy for sale in supermarket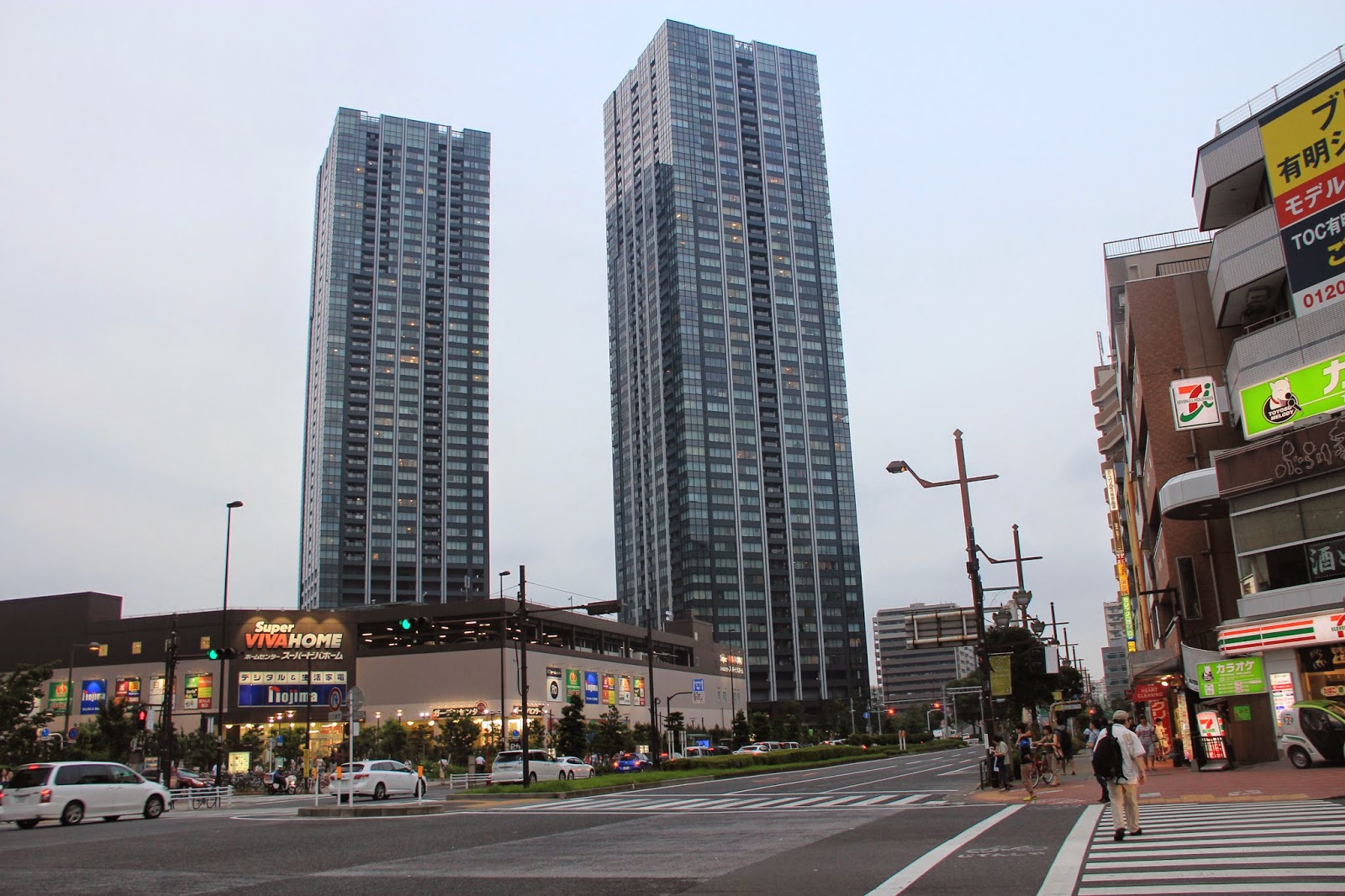 Streets at Toyosu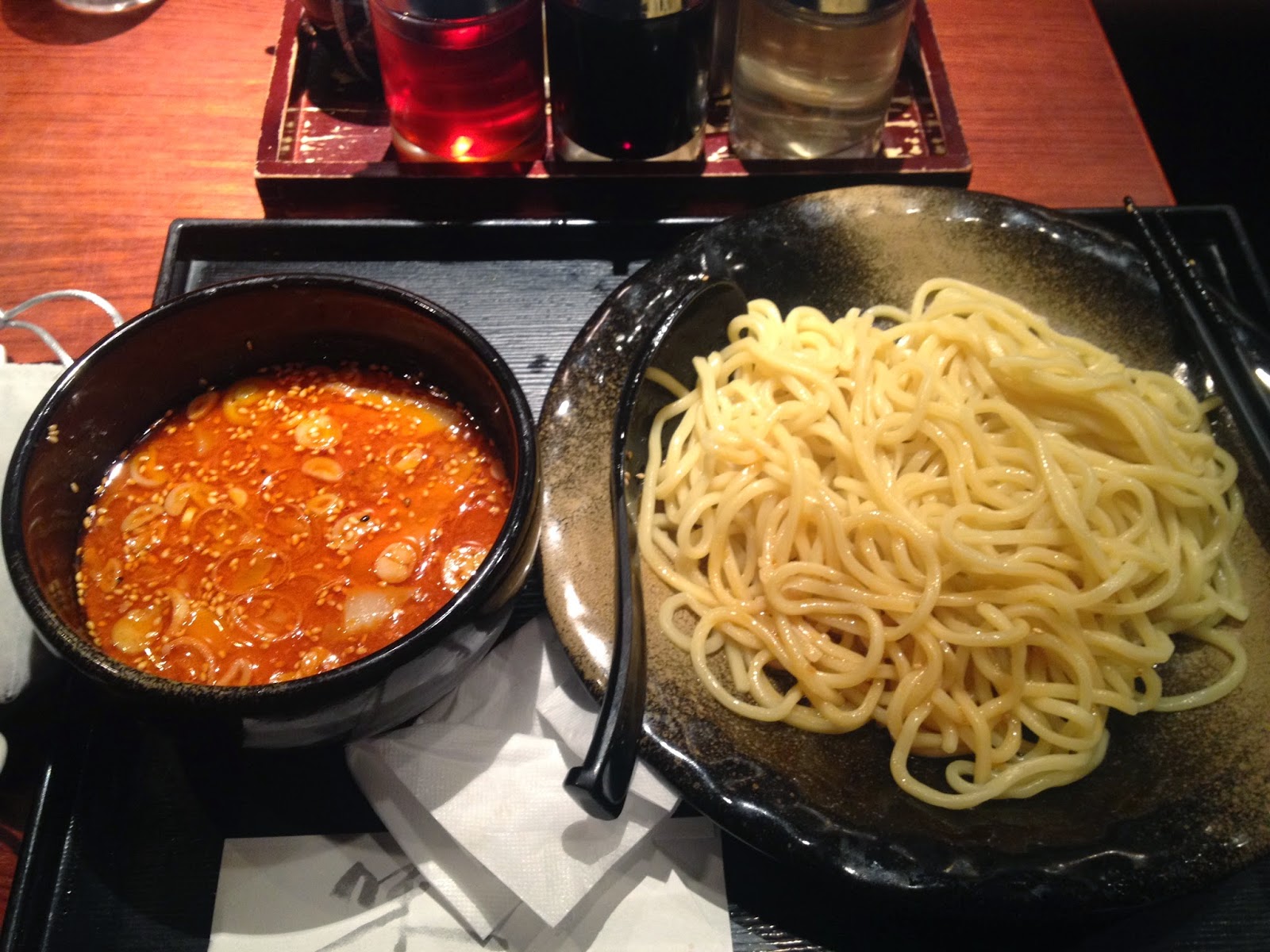 Spicy ramen for dinner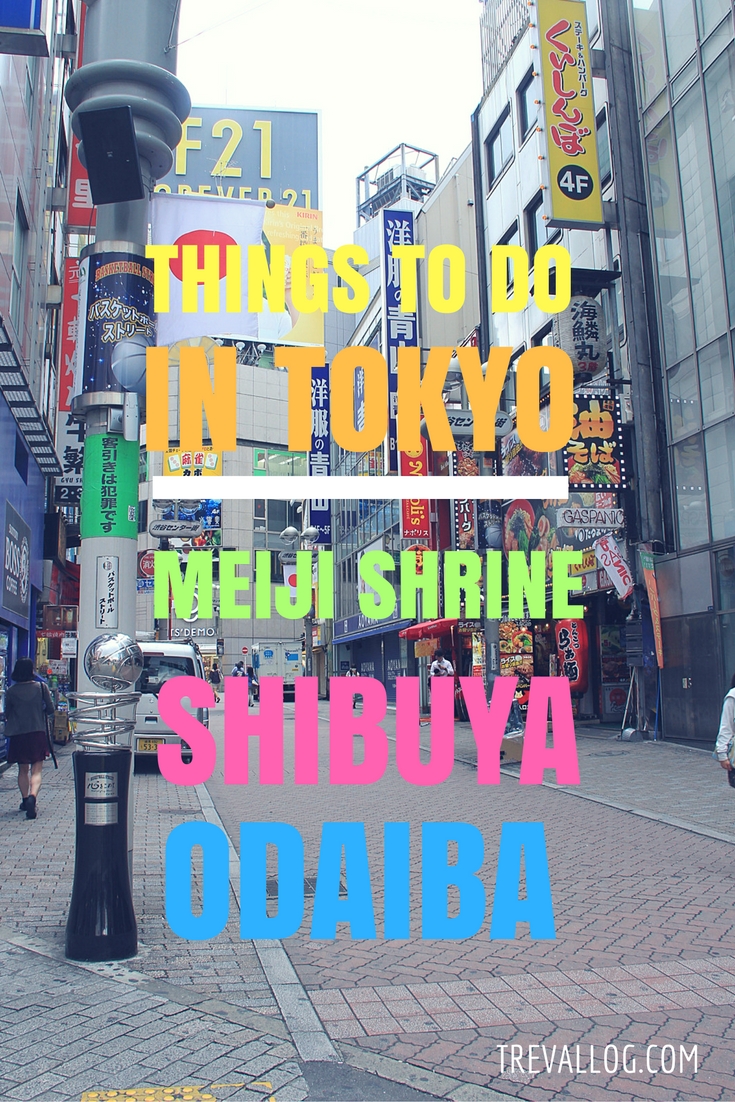 Date visited: 21 July 2014