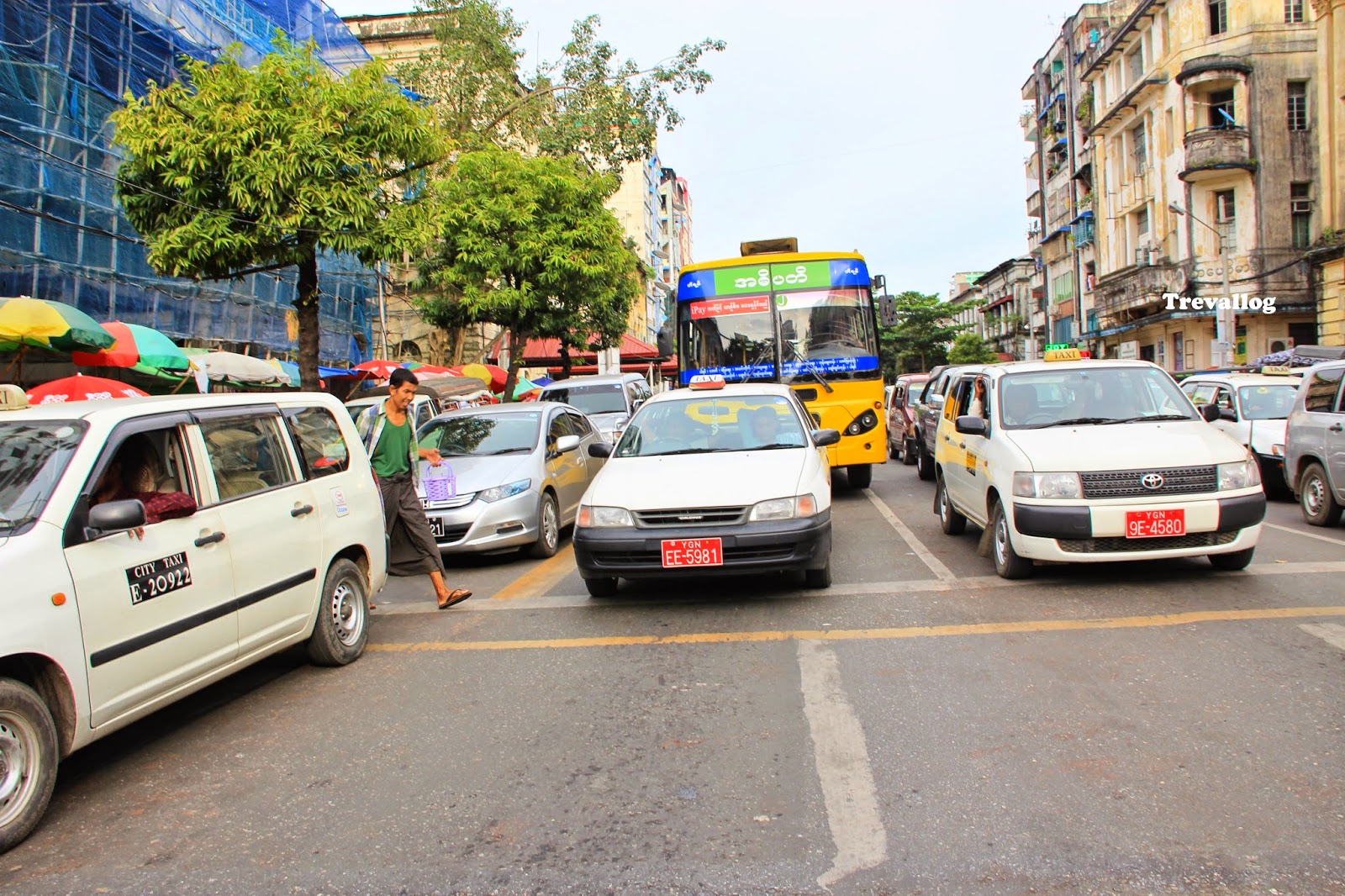 Relief was overflowing as we landed on this golden land. Perhaps it was the worry and stress that have built up during the planning stage. Or perhaps it's the visa issue.
We spent few weeks going back and forth discussing whether we should take customised tour from travel agent, or to do DIY trip that involves heavy detailed planning of places to visit and how to navigate. The former would be expensive but convenient, while the latter is super cheap but extremely inconvenient. Eventually we settled on renting car & driver for sightseeing during the day, and overnight buses for travelling between cities. Thus the cost incurred and the convenience level is at medium range.
We thought that travel between ASEAN countries doesn't require visa anymore. We didn't worry about that until 5 days before our trip. We realised on Thursday night, and our flight would be on Tuesday. Thus we went down to Myanmar Embassy in Singapore, but they said that we have to make appointment online. And there was no more slots on that day. So we made appointment for Monday, luckily the visa can be granted on the same day! That's a panic attack.
And there we were, safely landed at Yangon International Airport, on time, despite recent outrage about Jetstar's delayed flight that affected thousands of passengers the week before. After immigration, we changed our money to kyats at the airport. The rate was very good, 1 SGD = 775 kyats. And then we met our guide for the day, Mr Zo.
Our first stop of the day was Reclining Buddha Temple (Chauk Htat Gyi), no admission fees required. It was a quiet temple with dim lighting and a grand statue of reclining buddha. There is even a corner in the temple with metal staircase for visitors to take photo from the angle that could capture the whole statue.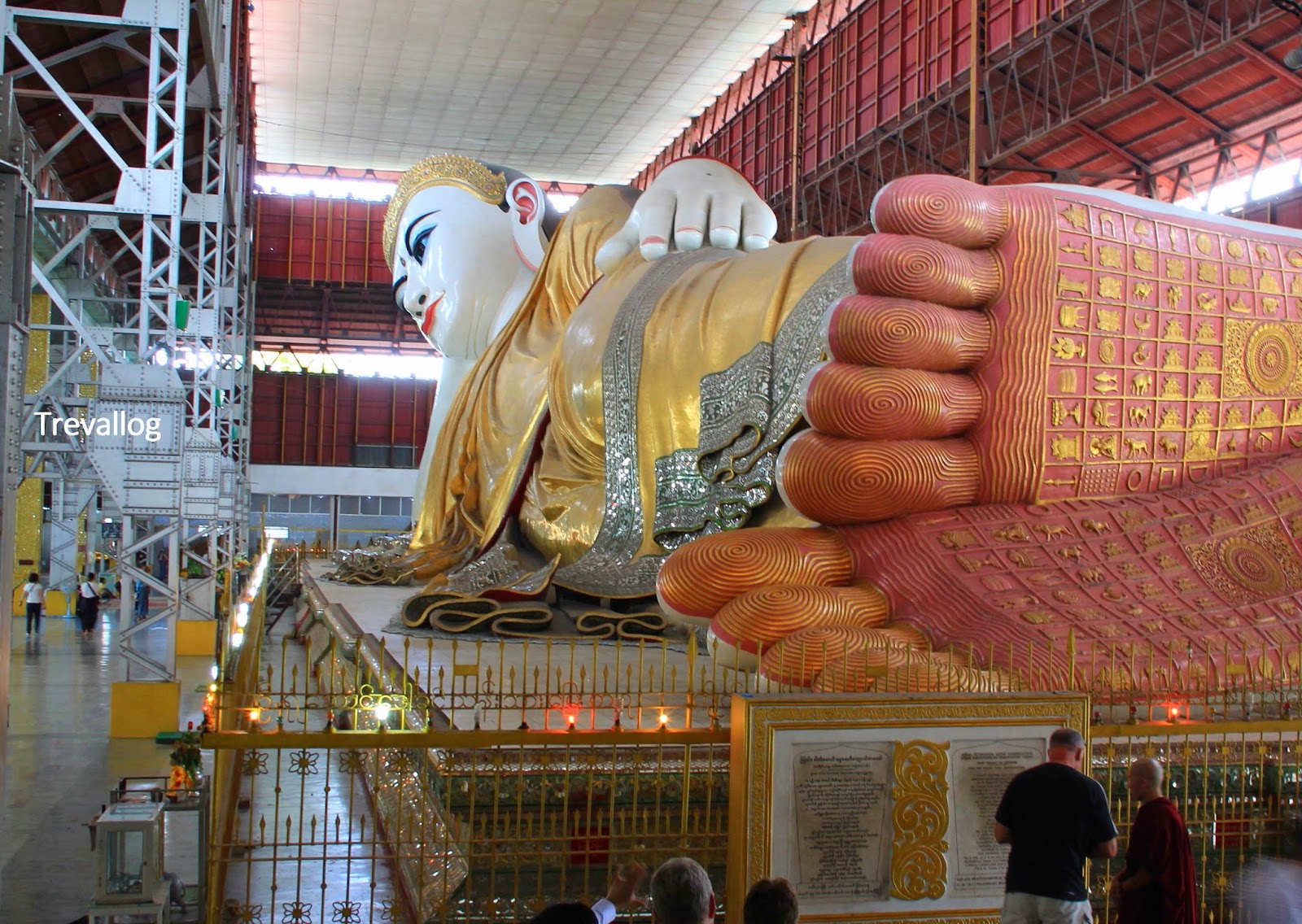 Reclining Buddha Temple
Next stop was lunch at Feel Restaurant. It was quite a chaotic restaurant because there are way too many guests, too many staffs, and SO many food. We chose about 7 dishes. The meal comes with a plate of vegetables with chili, soups. free flow rice and tea, and desserts. My favorite was fried pork with dry chili, yummy.. The total cost was about 16000 kyats in total (SGD 20).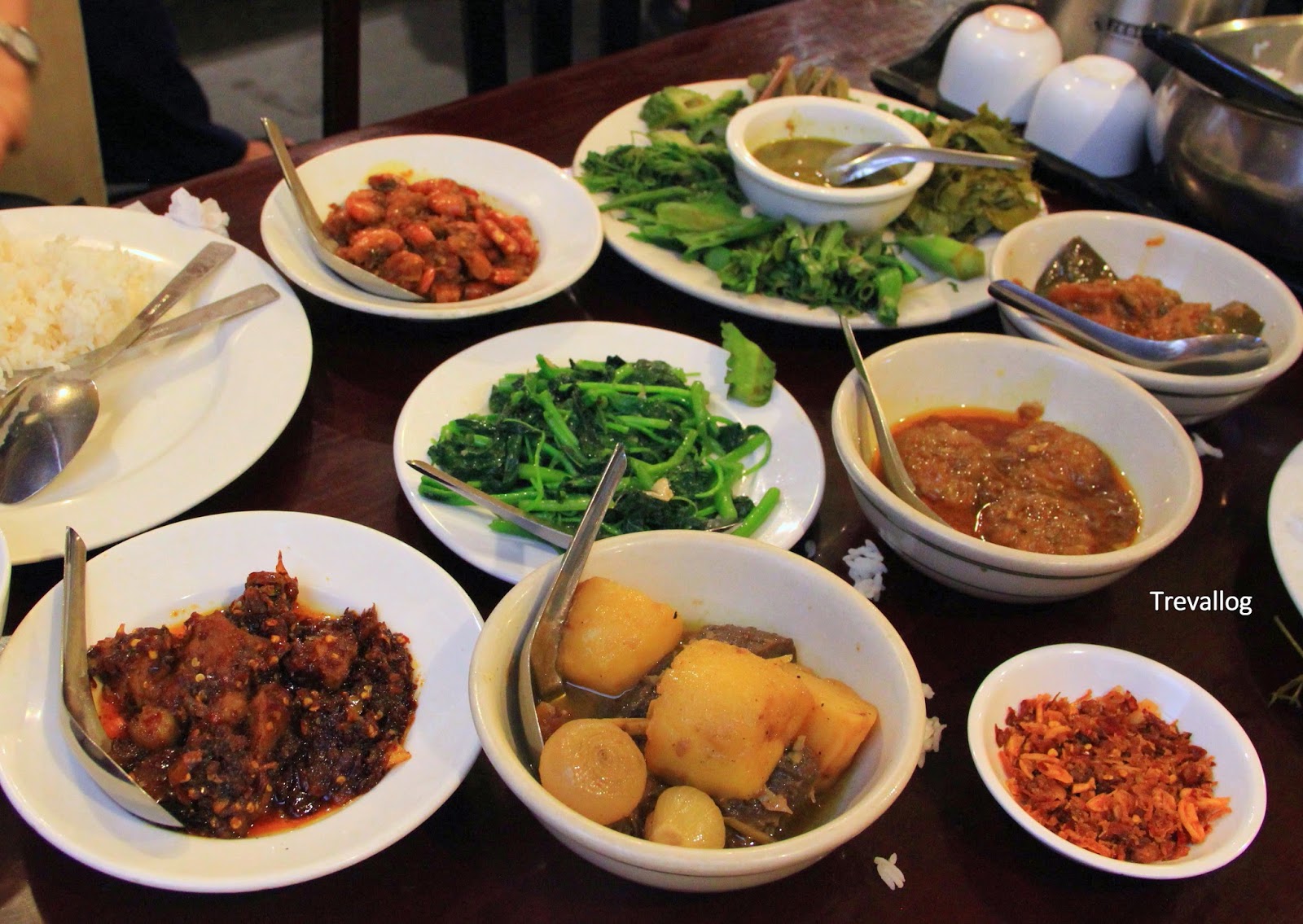 Lunch at Feel Restaurant
After lunch, we went to Bogyoke Aung San Market. The majority items for sale are jade and longyi, which are not my favorite things in life. I felt bored with the market and didn't spend a single cent, except for mineral water.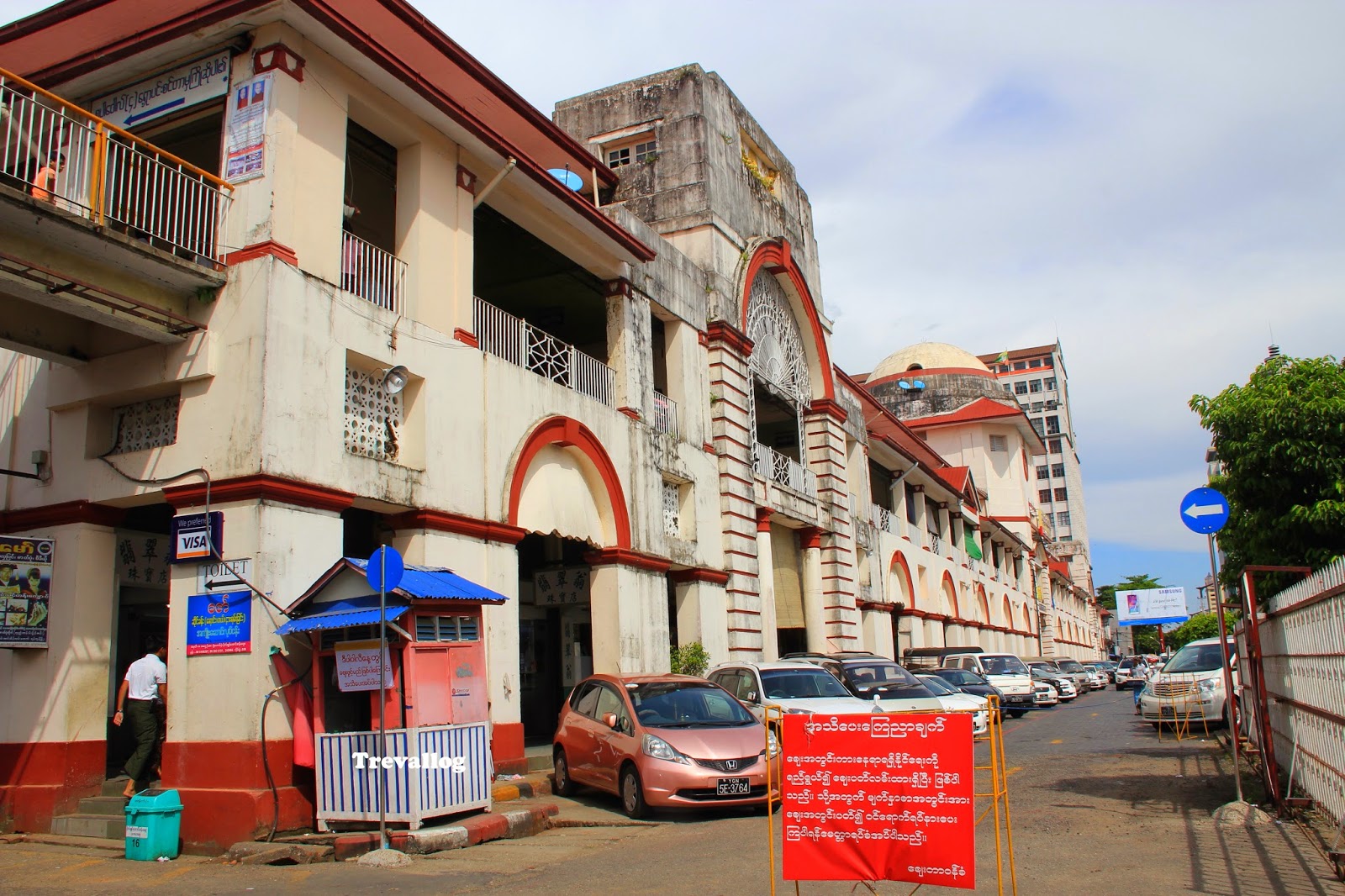 In front of Bogyoke Aung San Market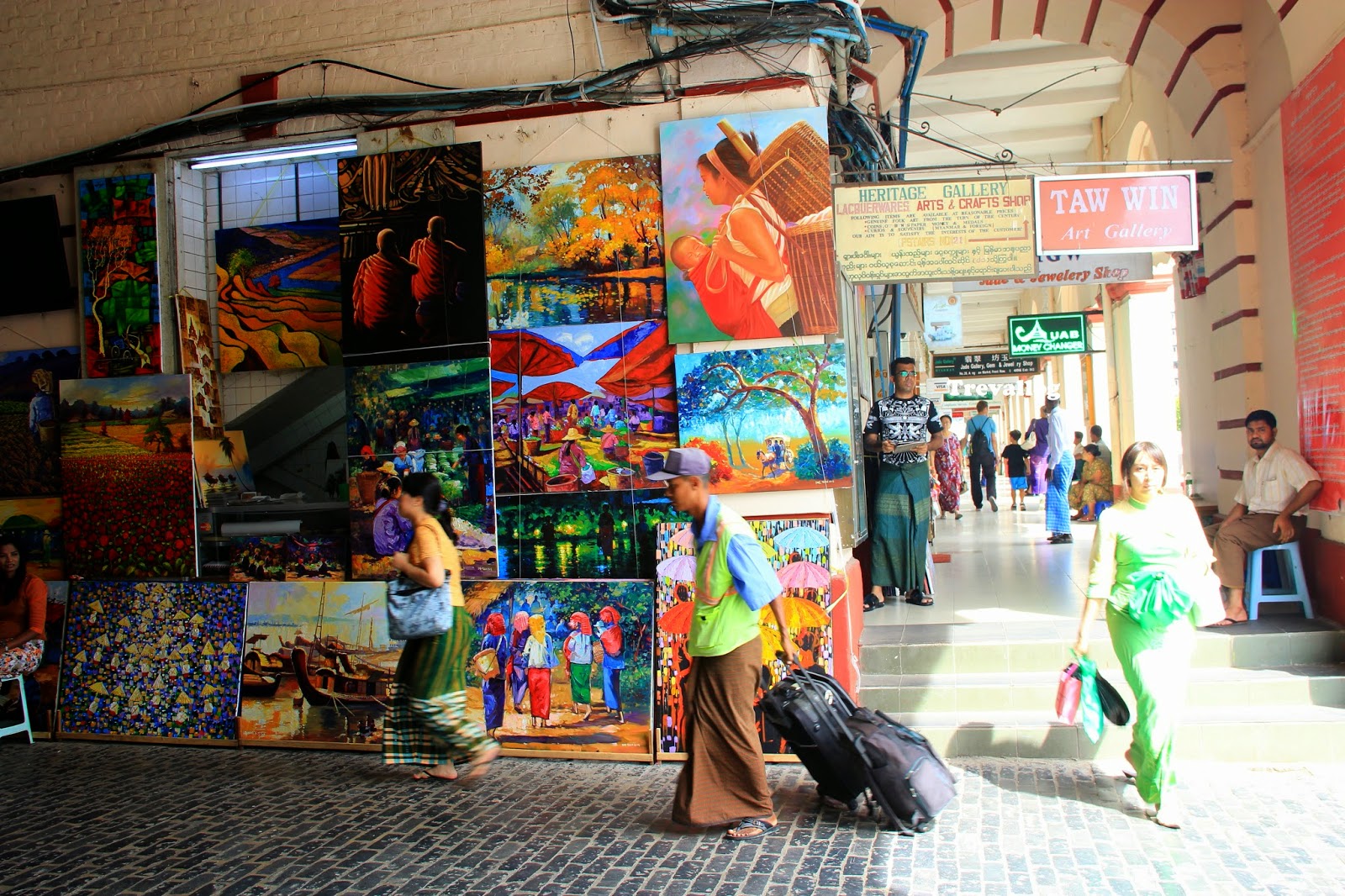 Paintings for sale at Bogyoke Aung San Market
Next stop was Sule Pagoda and Colonial buildings. We decided not to enter Sule Pagoda on that day and to return during our second last day in Yangon. So our guide brought us around the colonials area, including Independence Monument at Maha Bandula Park. Beware: massive attack of street photographs follows!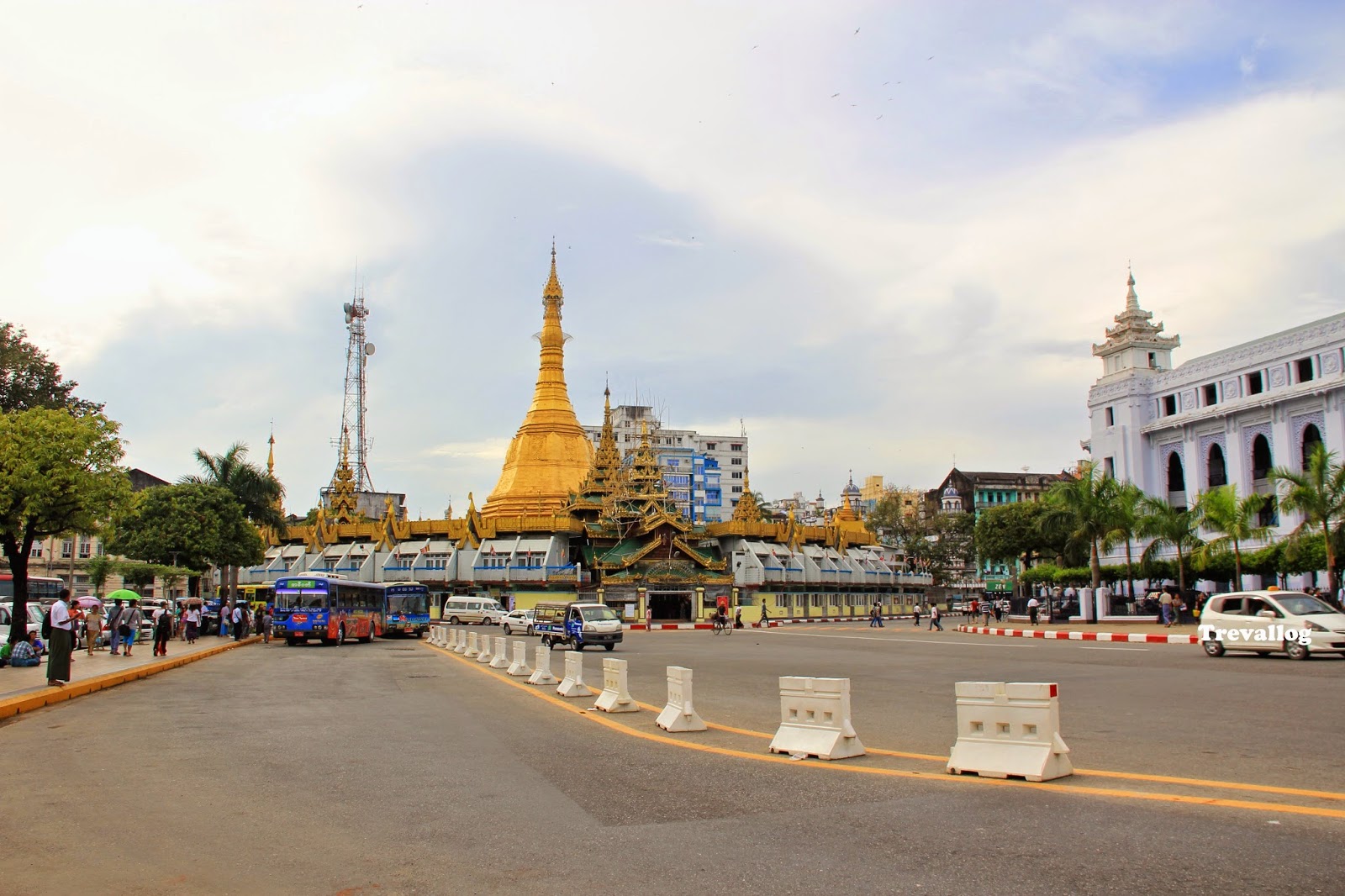 Sule Pagoda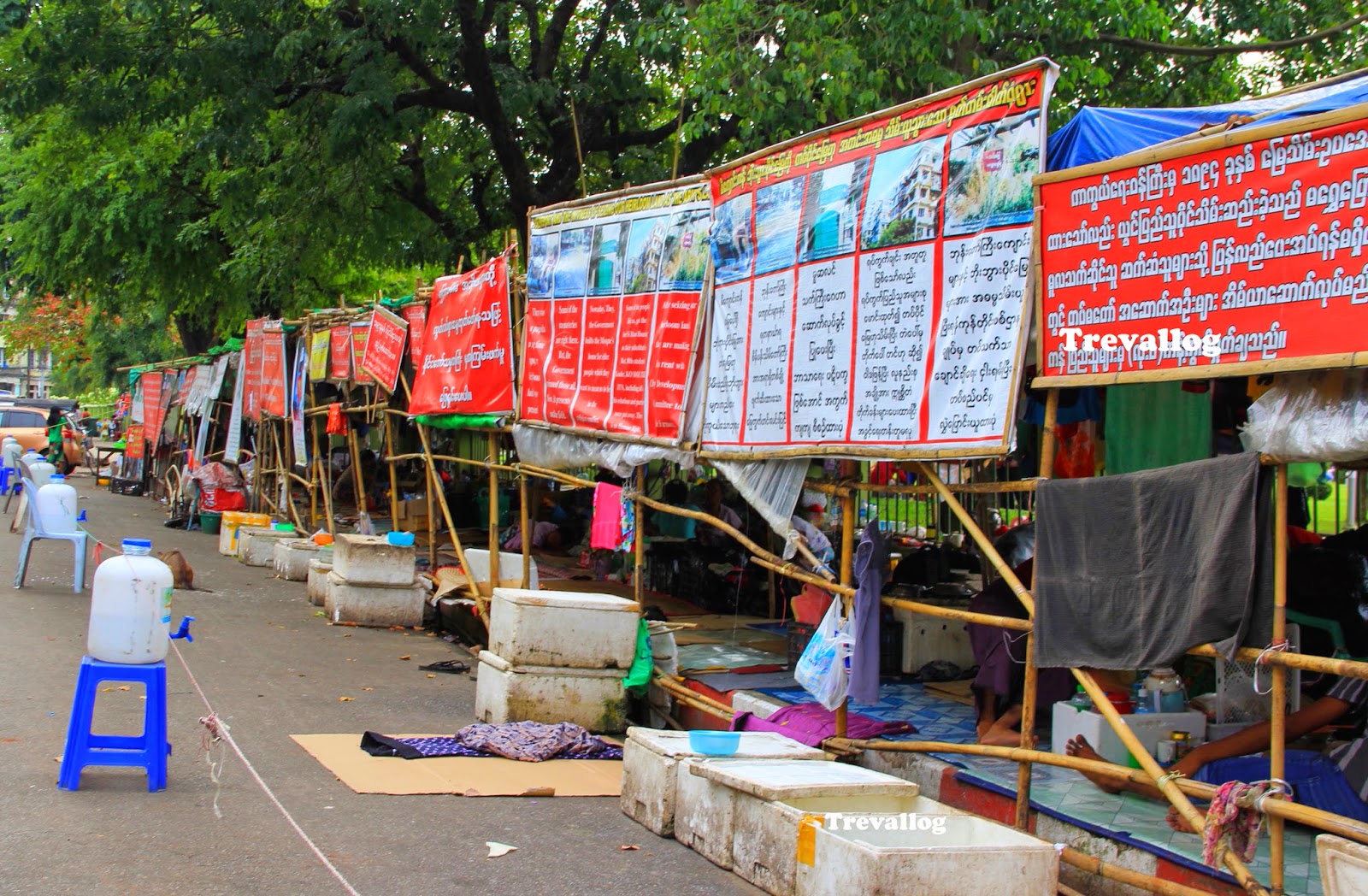 People protesting about land rights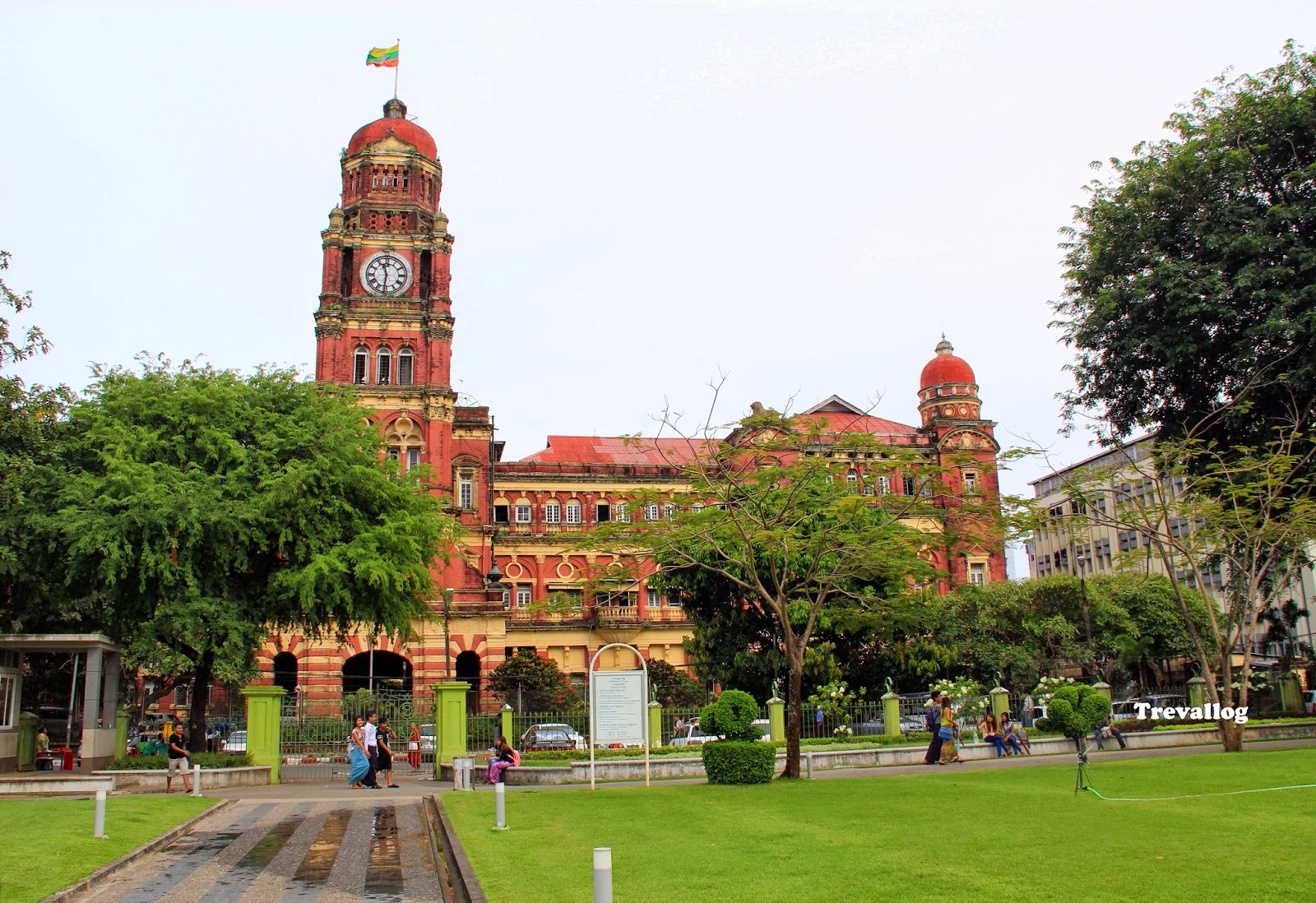 Yangon High Court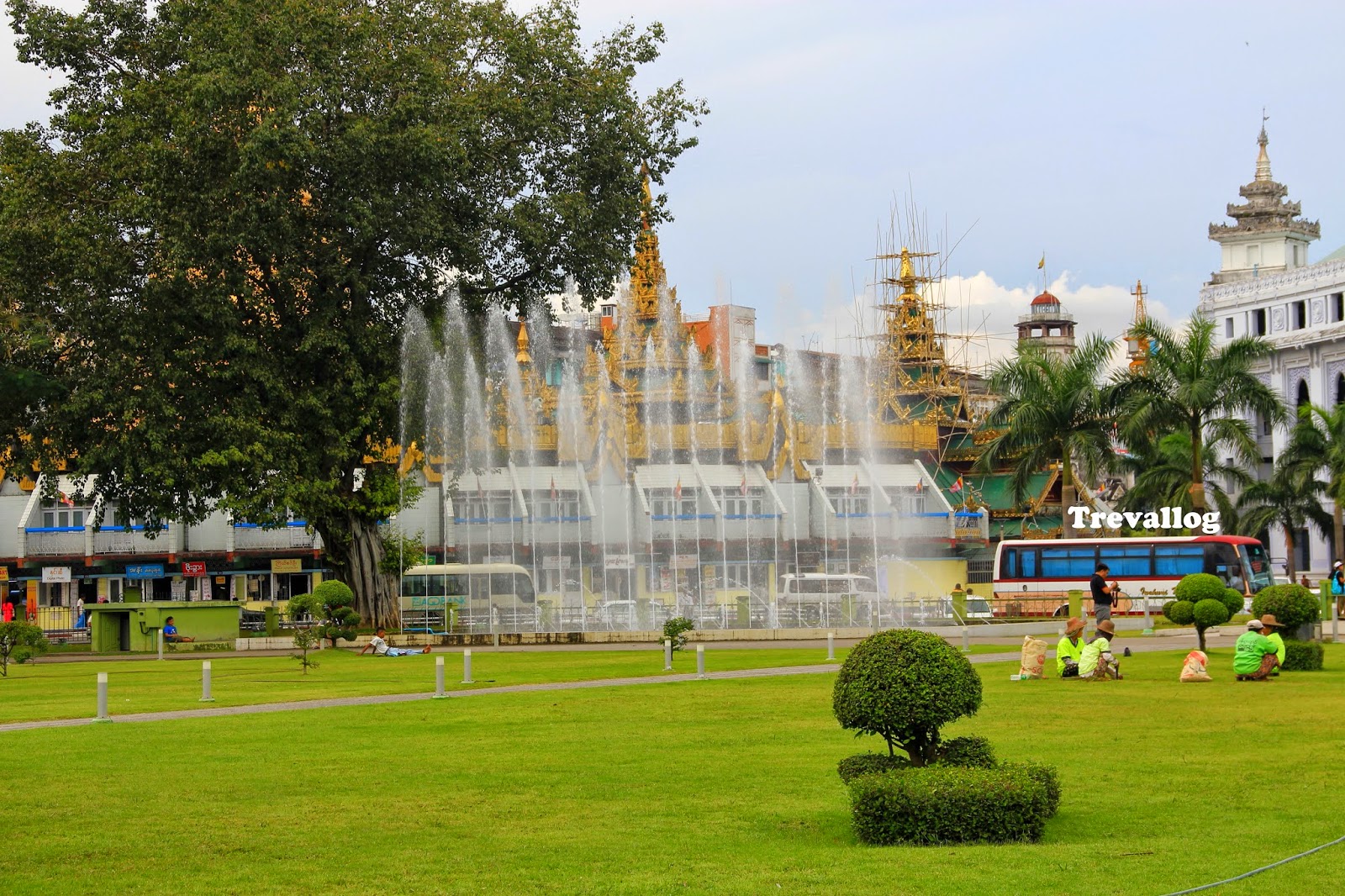 Sule Pagoda behind fountain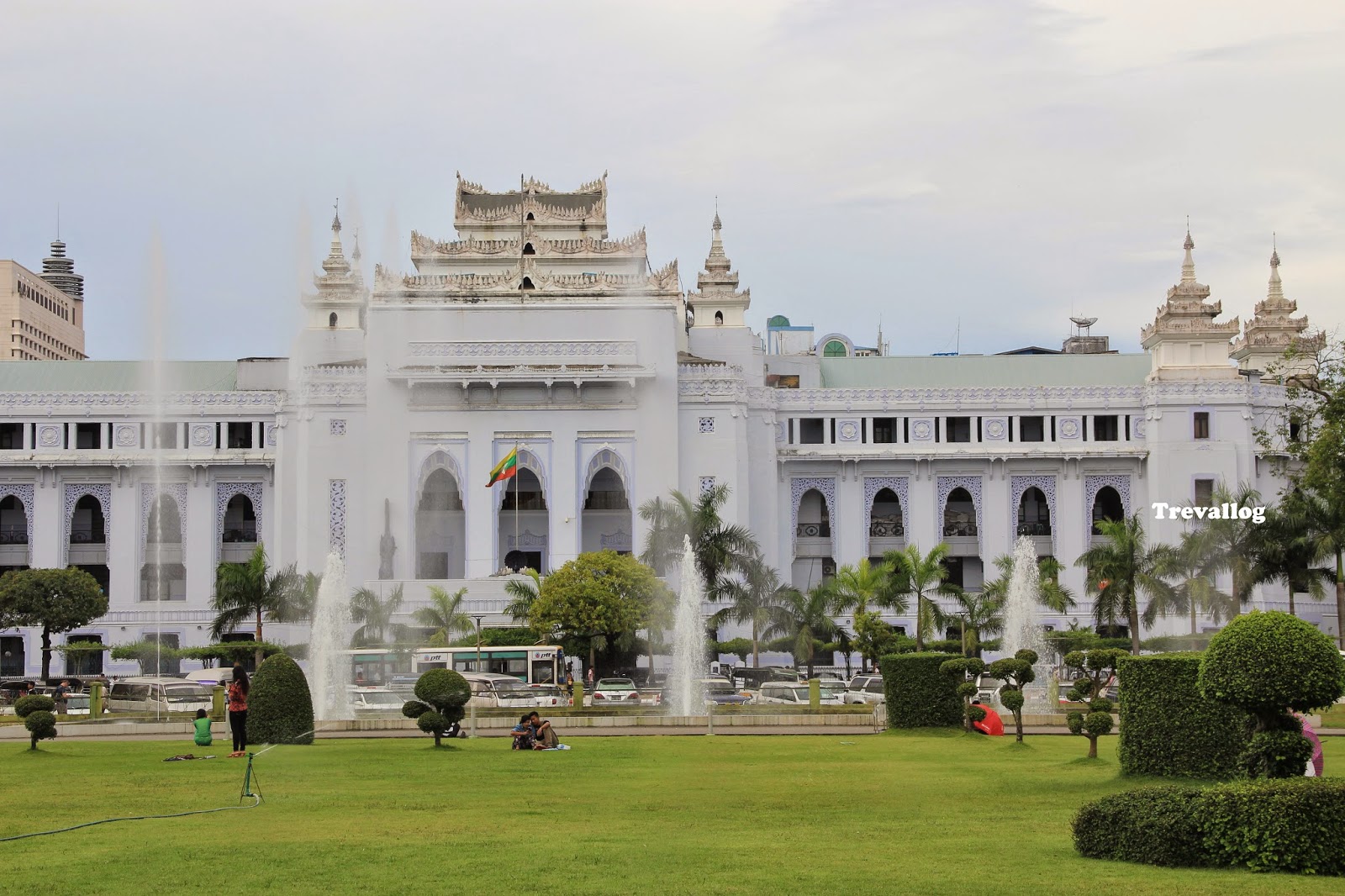 Yangon City Hall
Street views at colonial area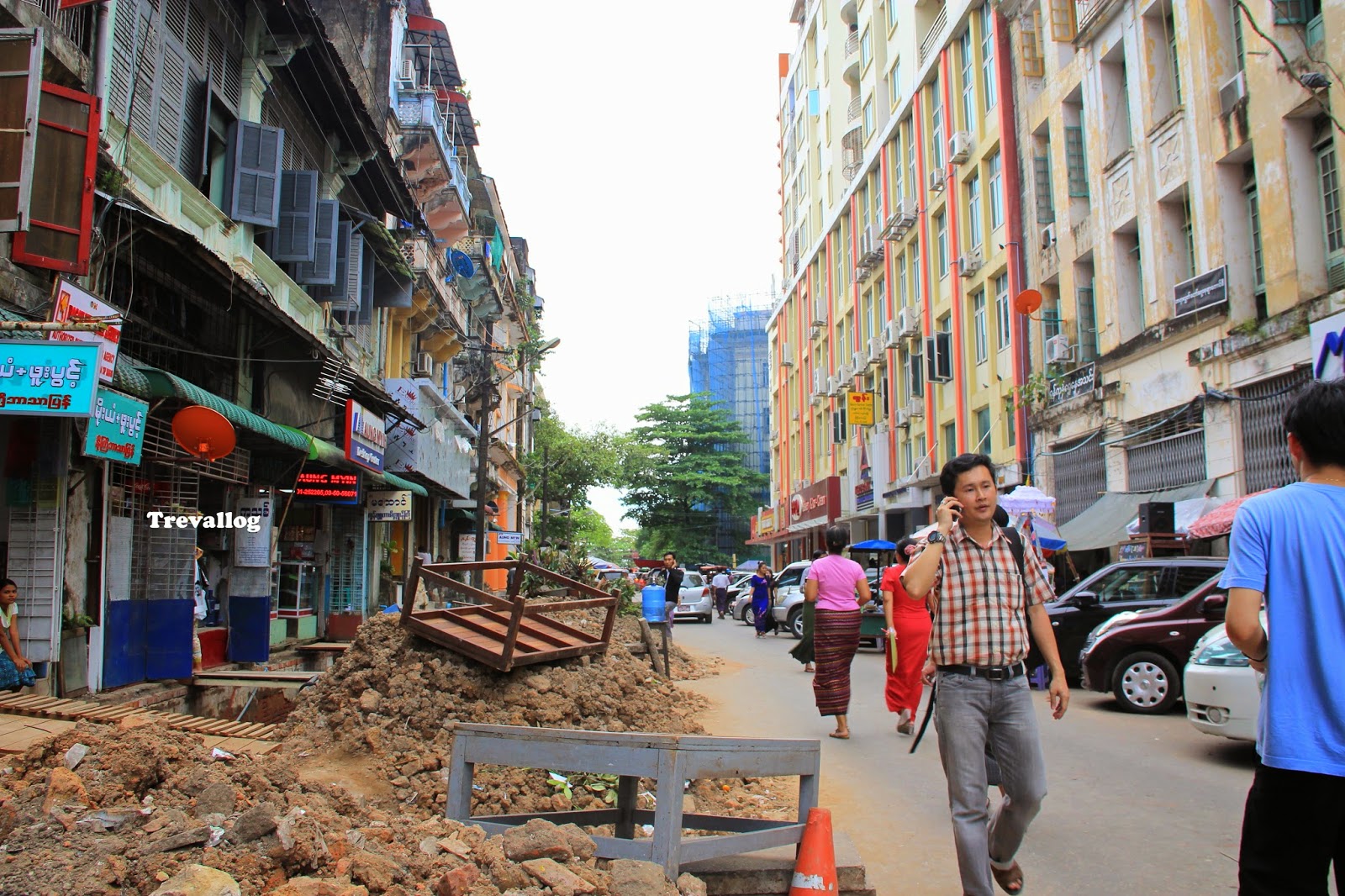 Street views at colonial area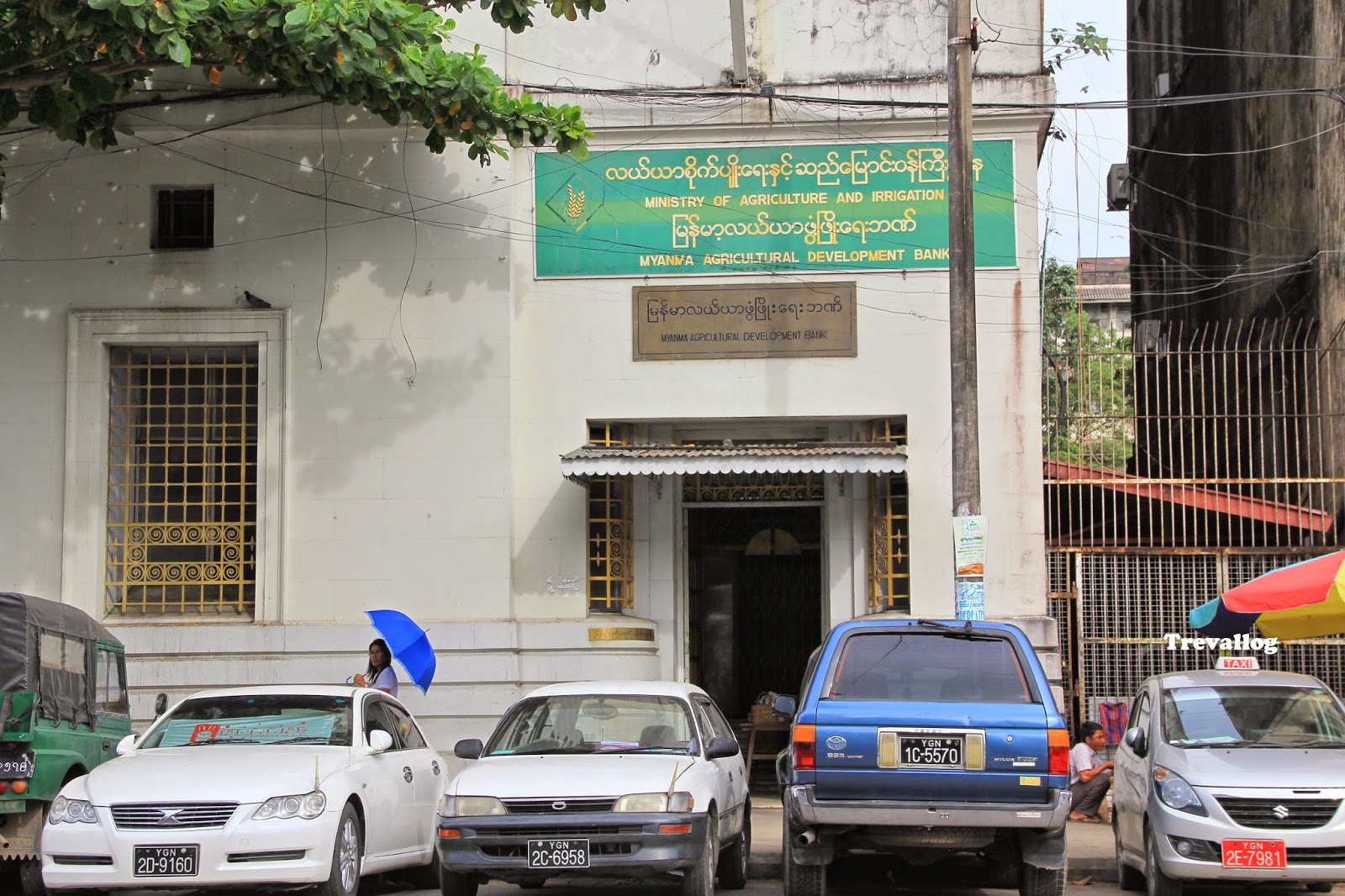 Ministry of Agriculture and Irrigation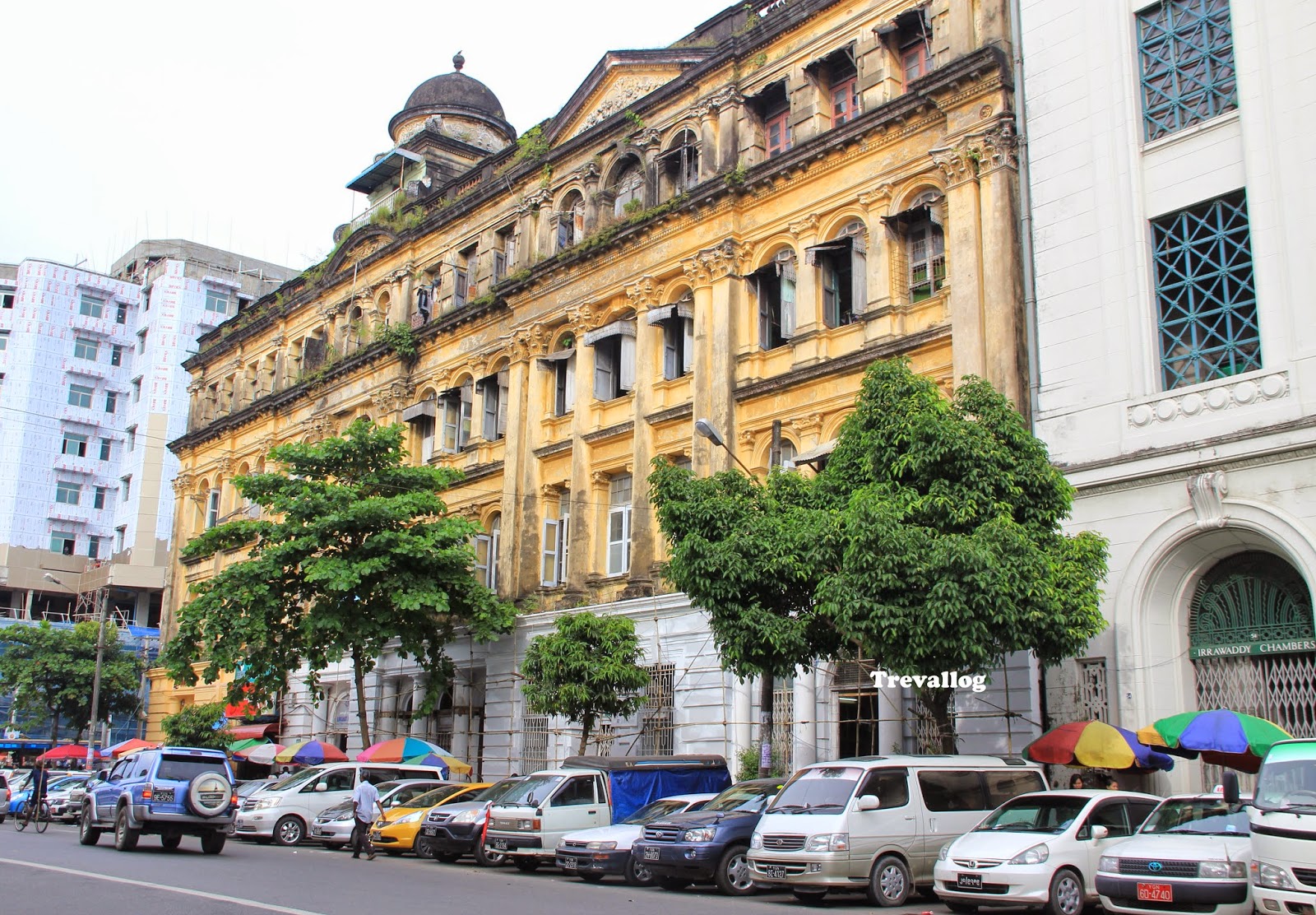 Street views at colonial area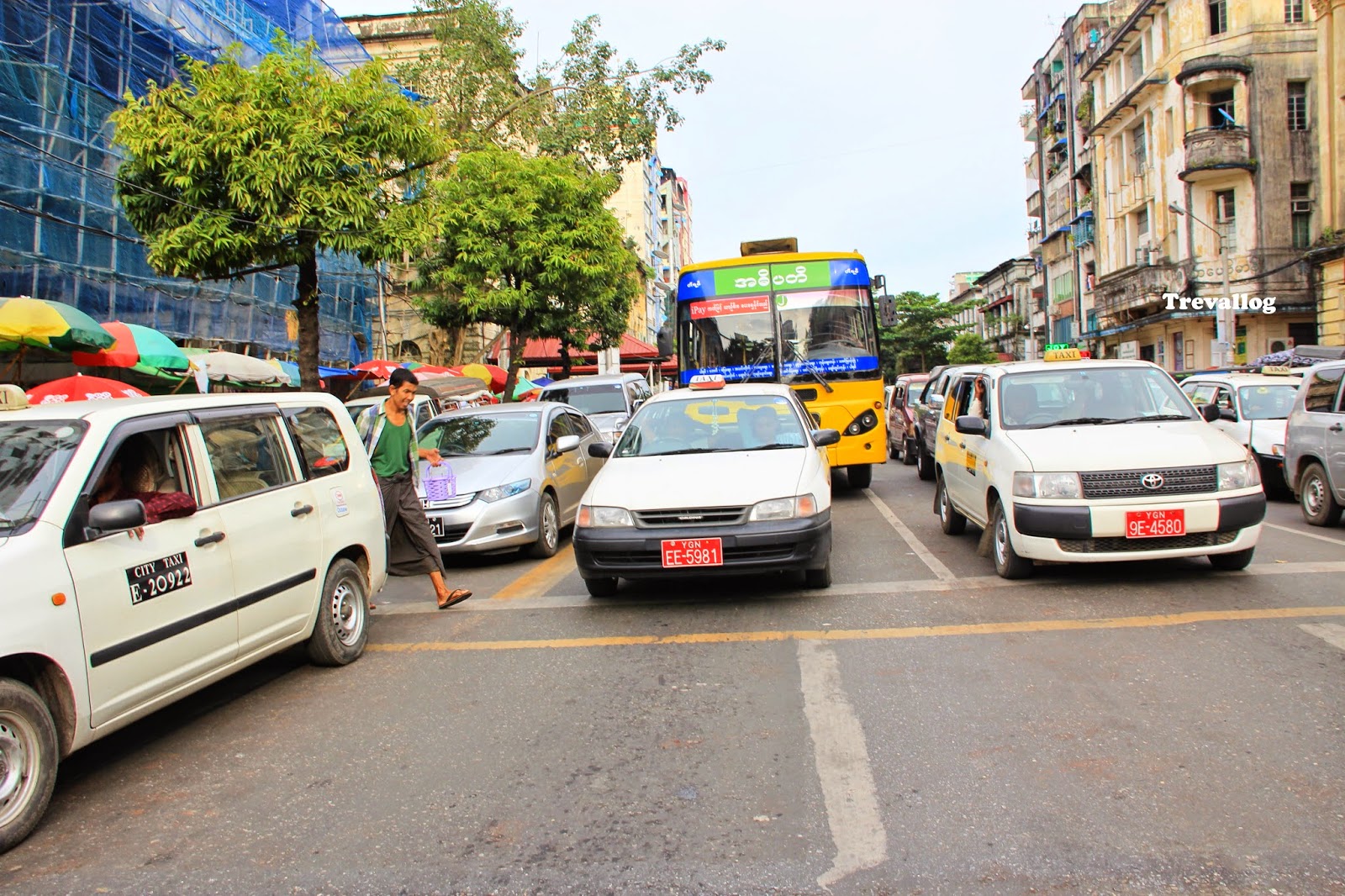 Street views at colonial area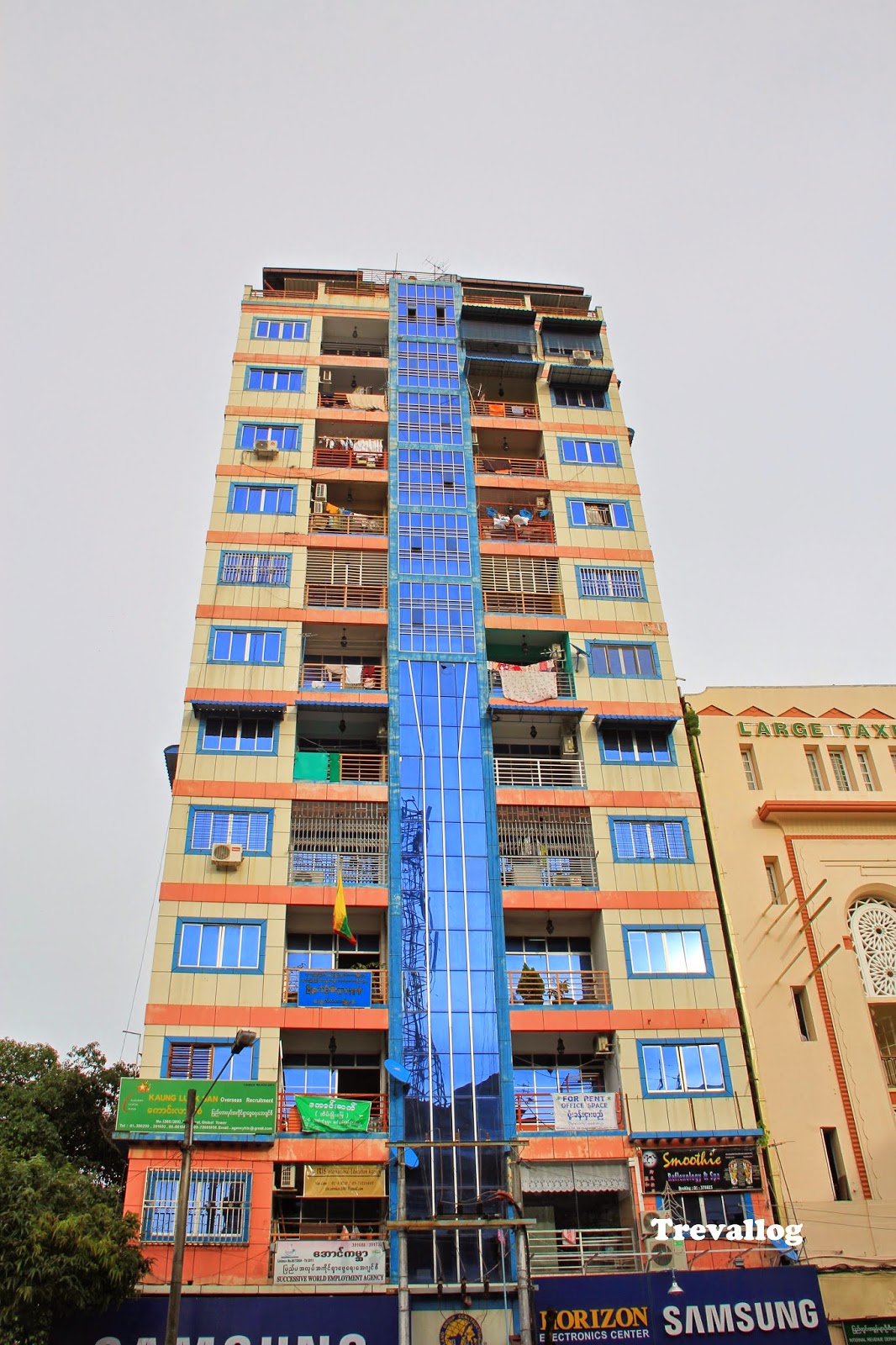 Street views at colonial area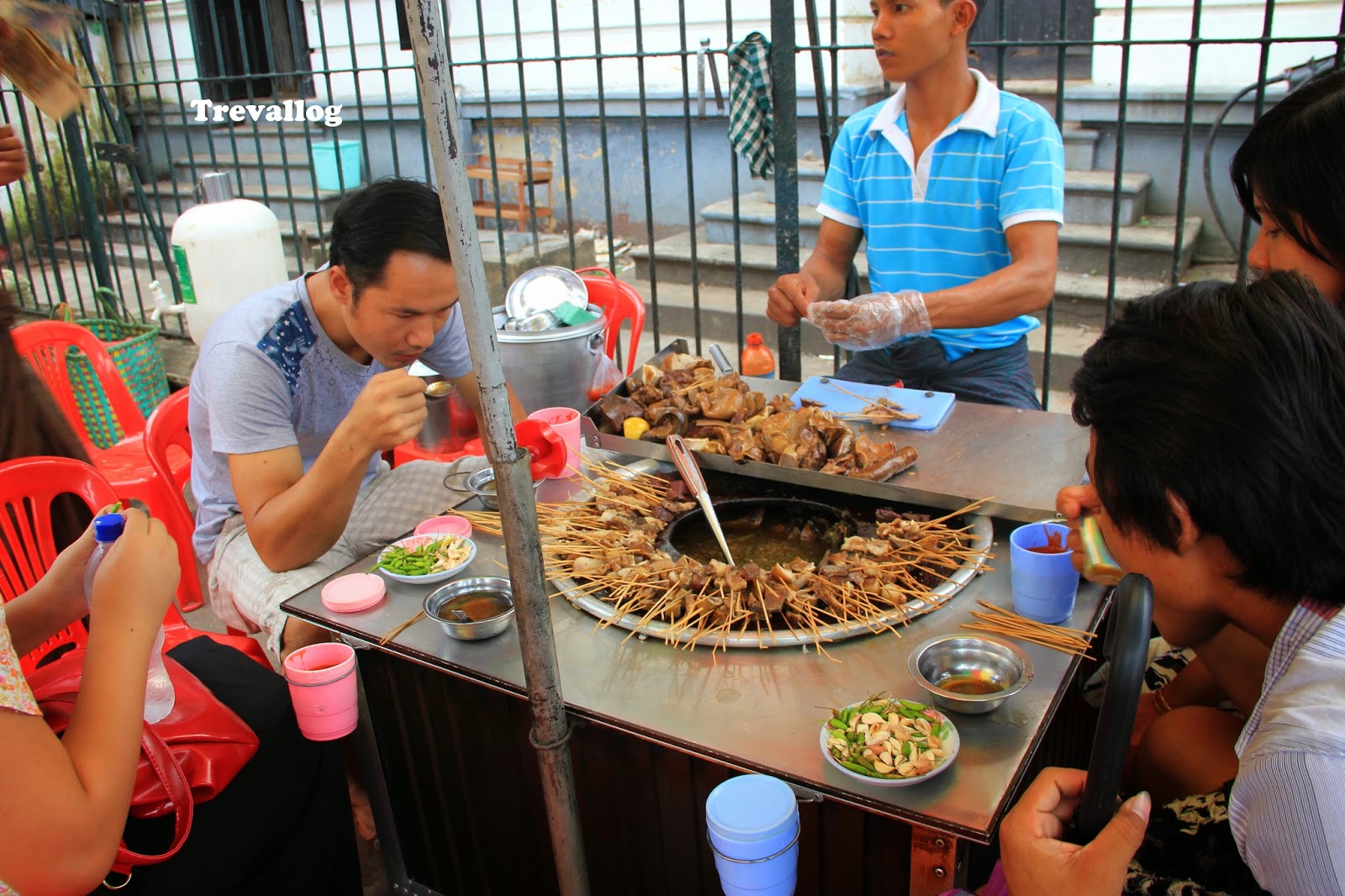 Street snacks that I didn't try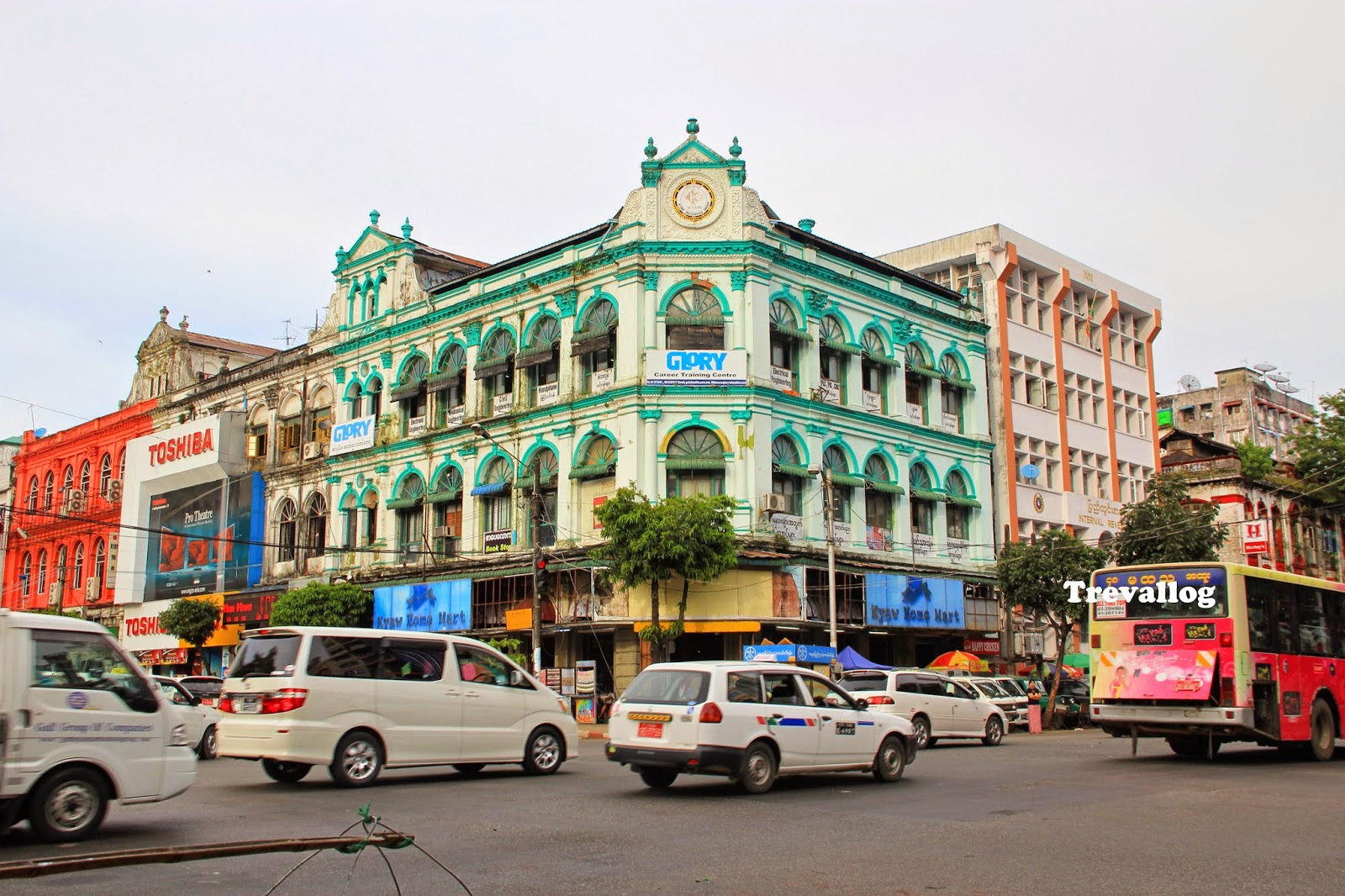 Street views at colonial area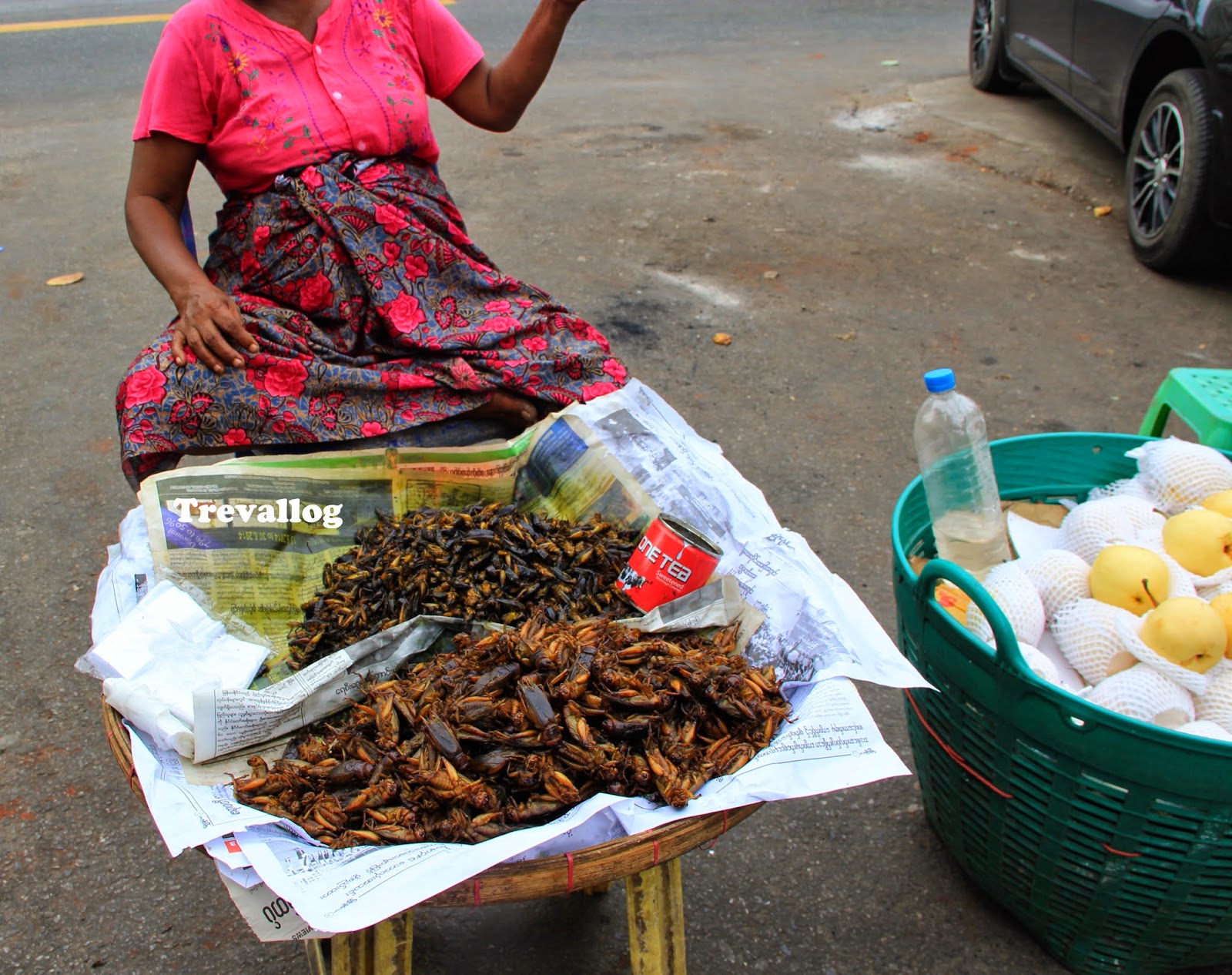 What a delicacy
Afterwards, we went to Schwedagon just to take the photos from outside, because we don't have enough time to explore the pagoda but we wanted to see it with our eyes on the first day. After that, we went to the driver house to use their bathroom for shower because we were going to take overnight bus on that day and didn't have any place to shower. From the driver house, he drove us to a restaurant on the way to bus station. We were in a rush so I didn't notice the restaurant name, it was just a simple restaurant with cheap but not that nice fried rice lol.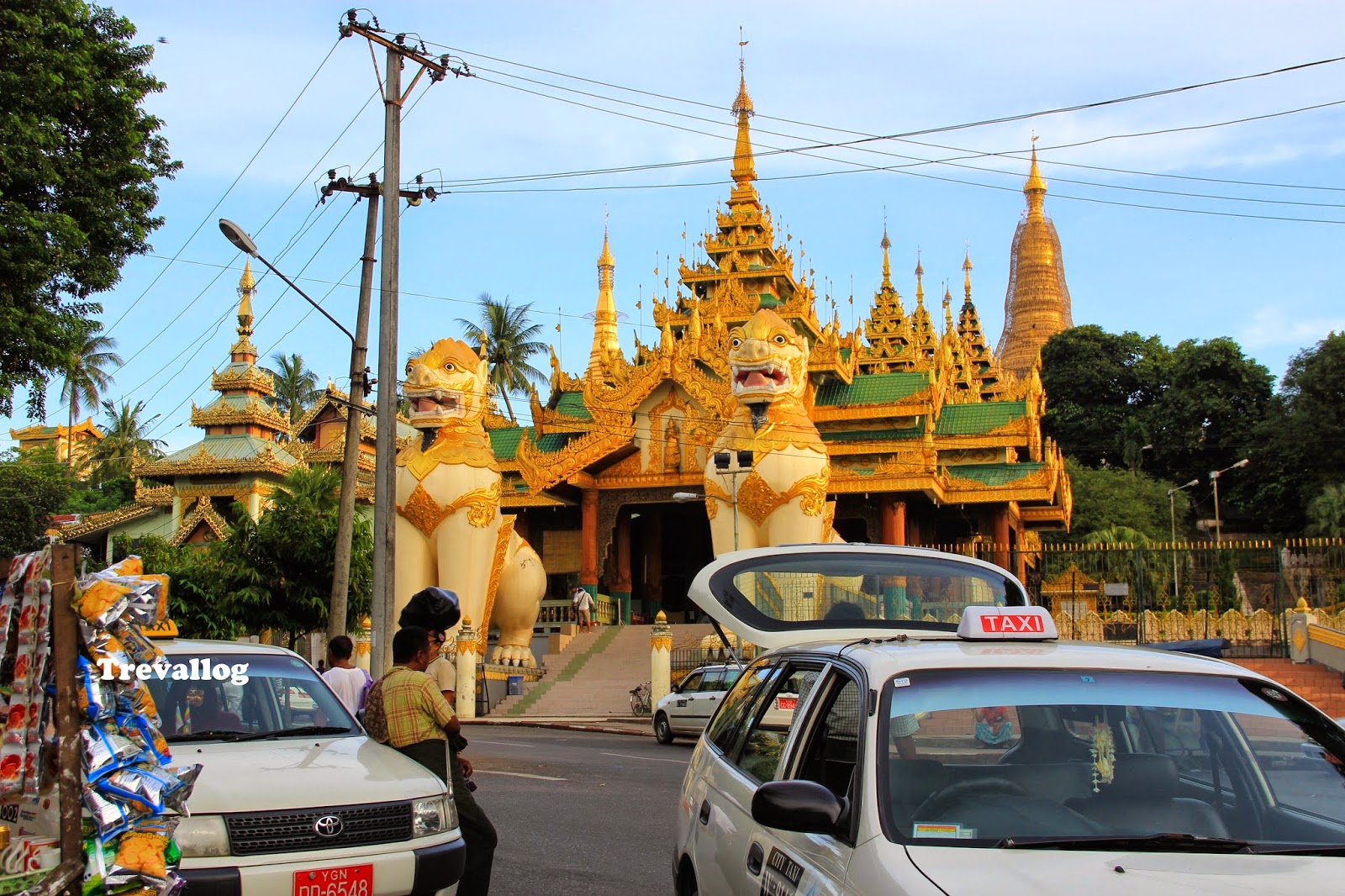 Schwedagon Pagoda from far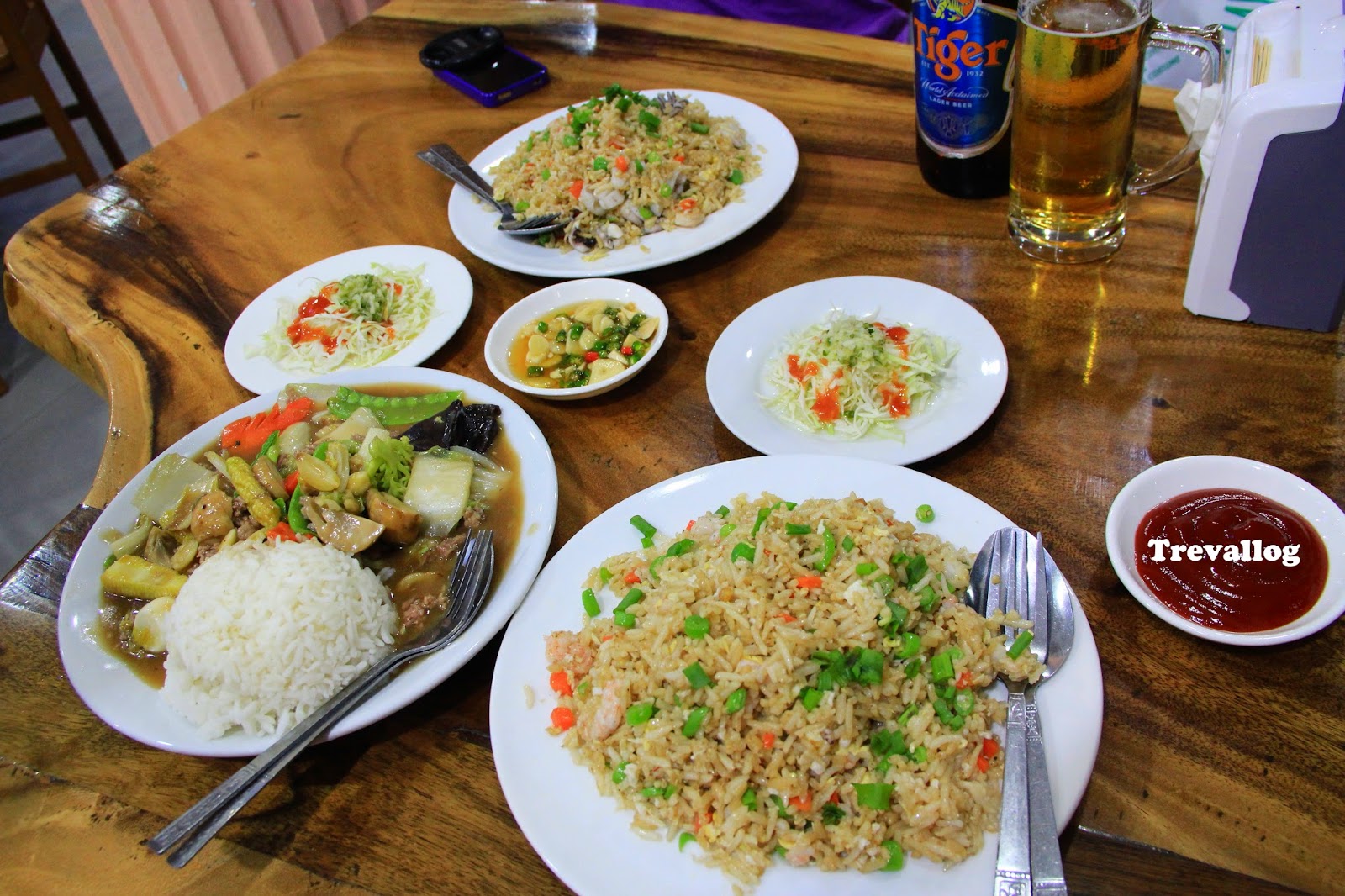 Dinner before overnight bus journey
And eventually we arrived at bus station just in time to board our JJ express bus at 8pm to our next destination: Bagan. It was a first class bus with built-in monitor to listen to songs and to watch TV / movies. They provide coffee/tea and snacks for breakfast. In the middle of the bus journey, they had a few stops for supper and toilet break. It was a good bus.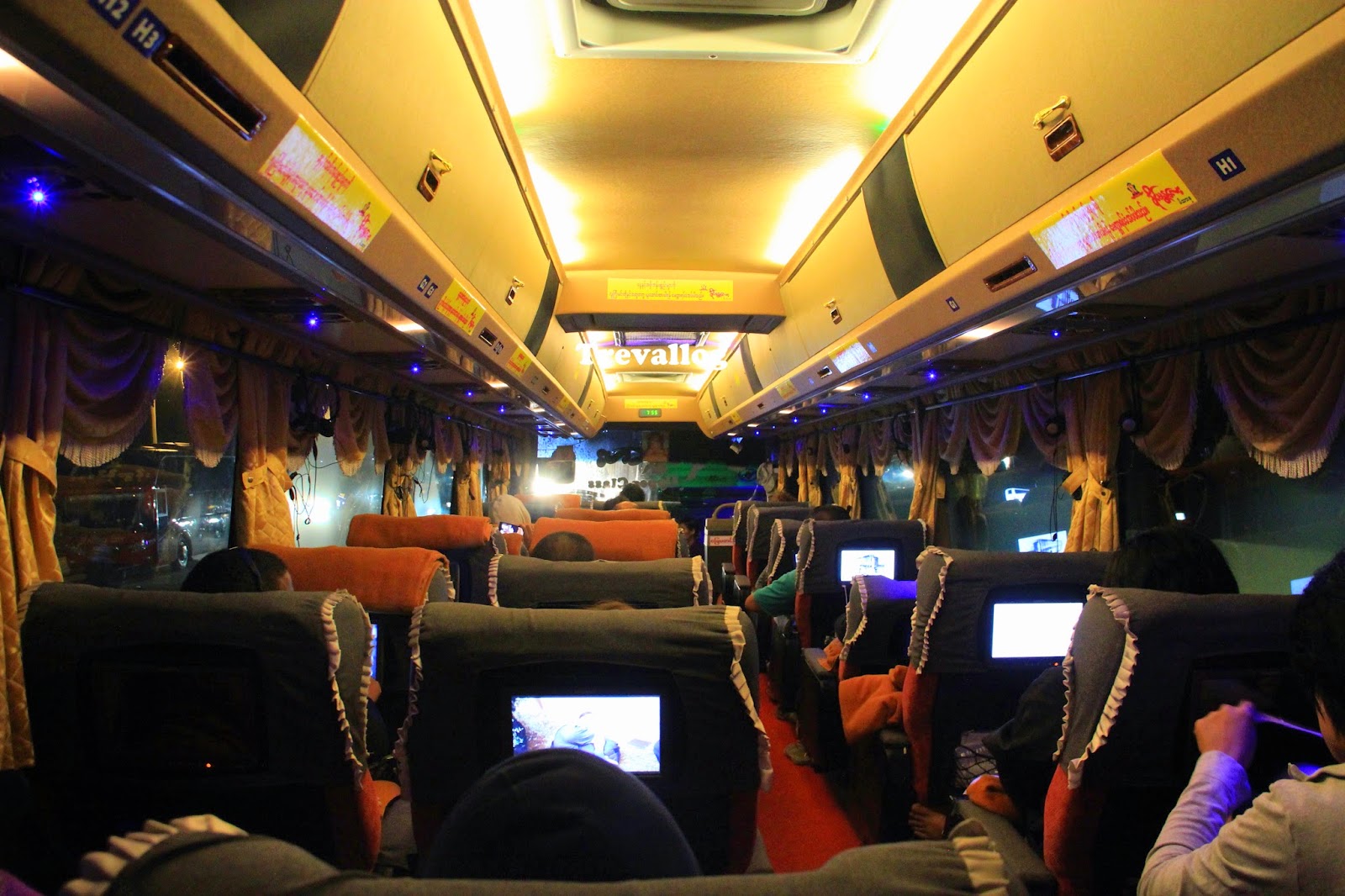 First class JJ Express bus
Date visited: 21 October 2014