The bus journey took almost 10 hours. We arrived at Bagan bus station almost 6am. Our driver was ready with a paper of my name. He was a nice guy, very friendly, very polite, very warm, and spoke little English. We requested him to bring us to a place where we can go to toilet, he drove us to a guesthouse and let us use the toilet for free. My friend even took shower there lol. From guest house, we officially started our Bagan sightseeing journey. We were told to pay USD 15 as entrance fee to visit Bagan and Mount Popa, the ticket is valid for 5 days.
Our first stop of temple was Shwezigon Pagoda, it was a mini-sized Shwedagon pagoda. Since it was early in the morning, the temple was very quiet and the weather was not too hot yet. It was the best time to visit a pagoda. After Shwezigon, we visitied Htilominlo Pagoda. It was a brickstone temple with detailed carvings.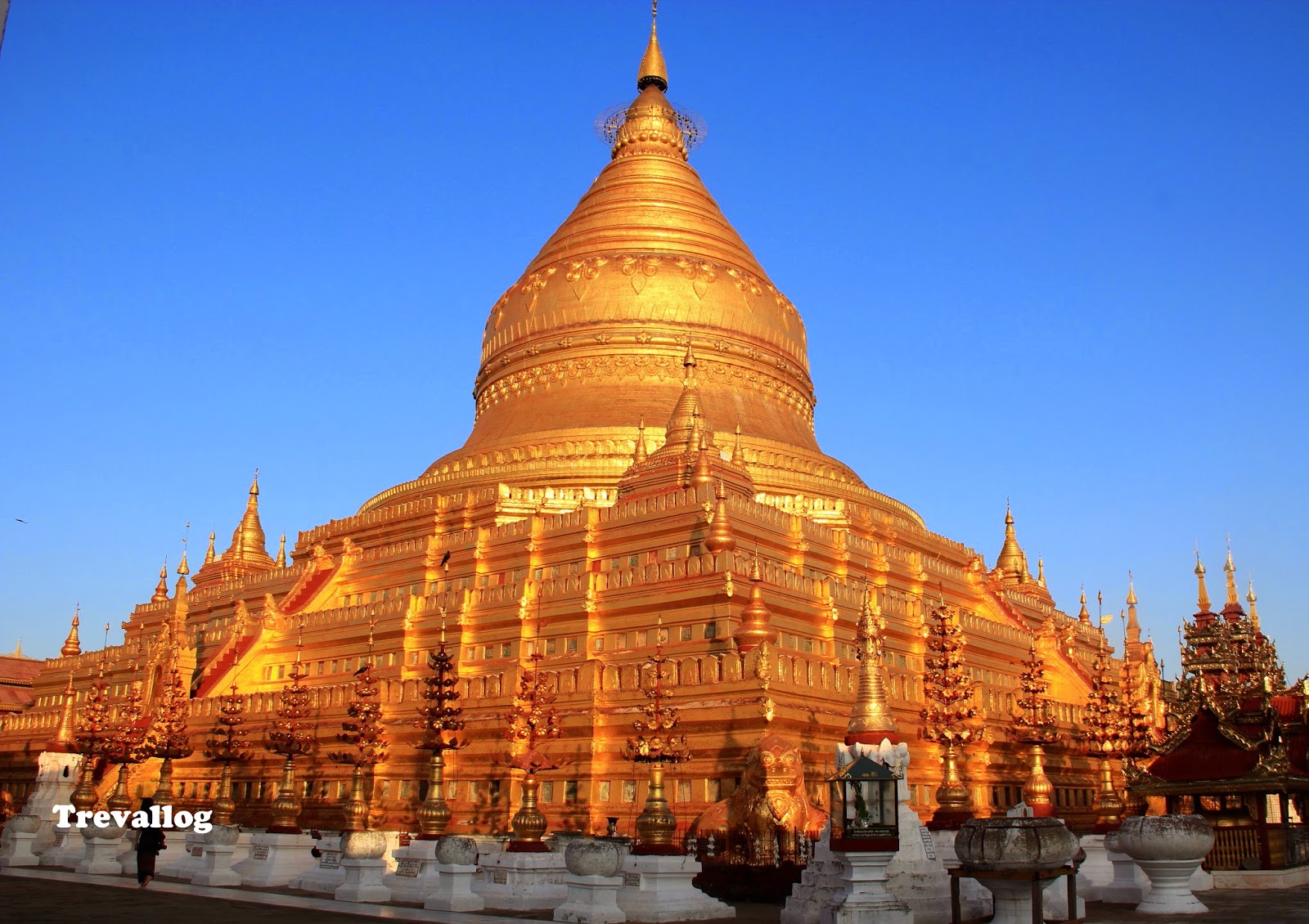 Shwezigon Pagoda, a mini-sized version of Shwedagon
Details of Htilominlo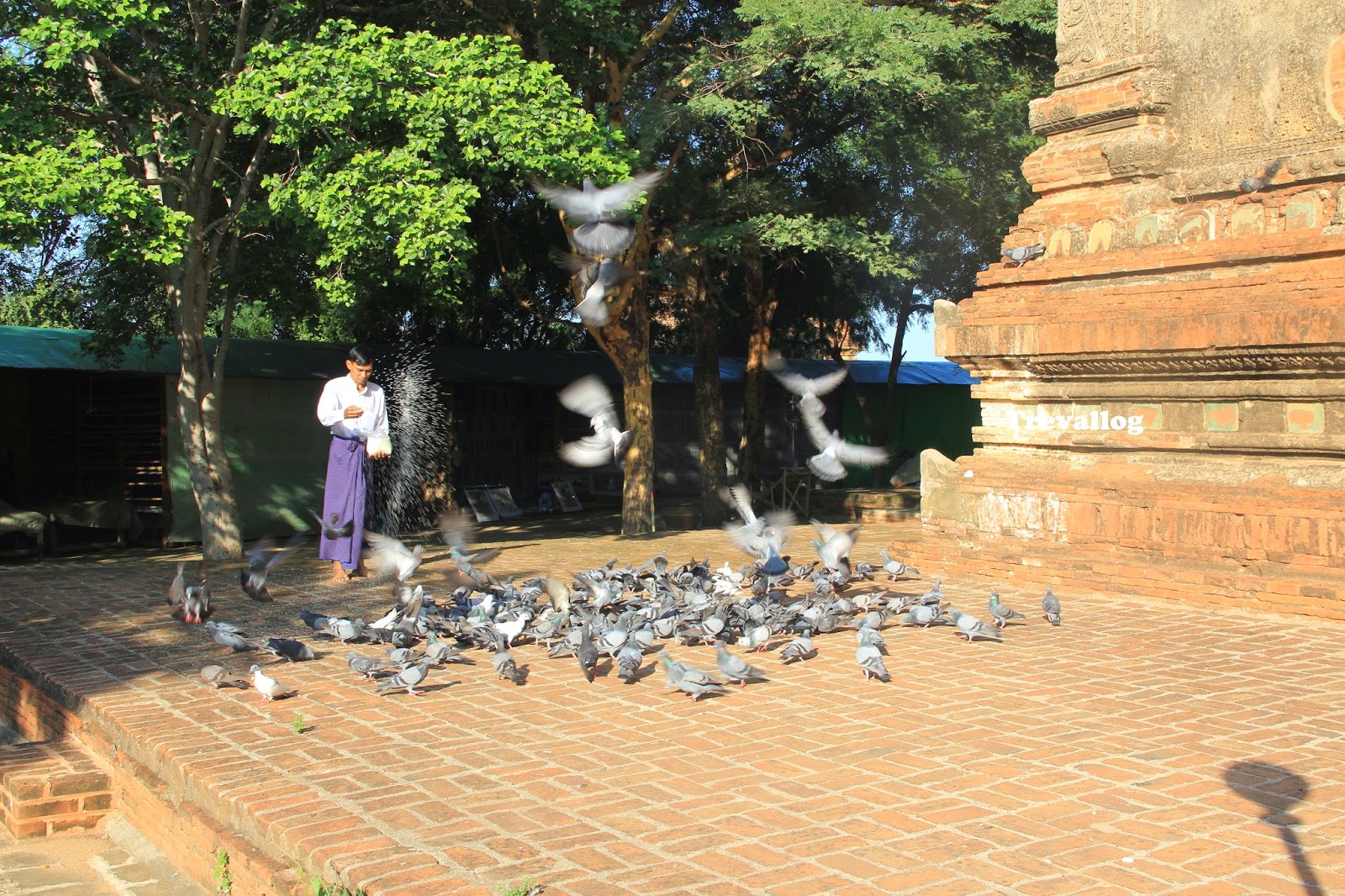 Bird feeding at Htilominlo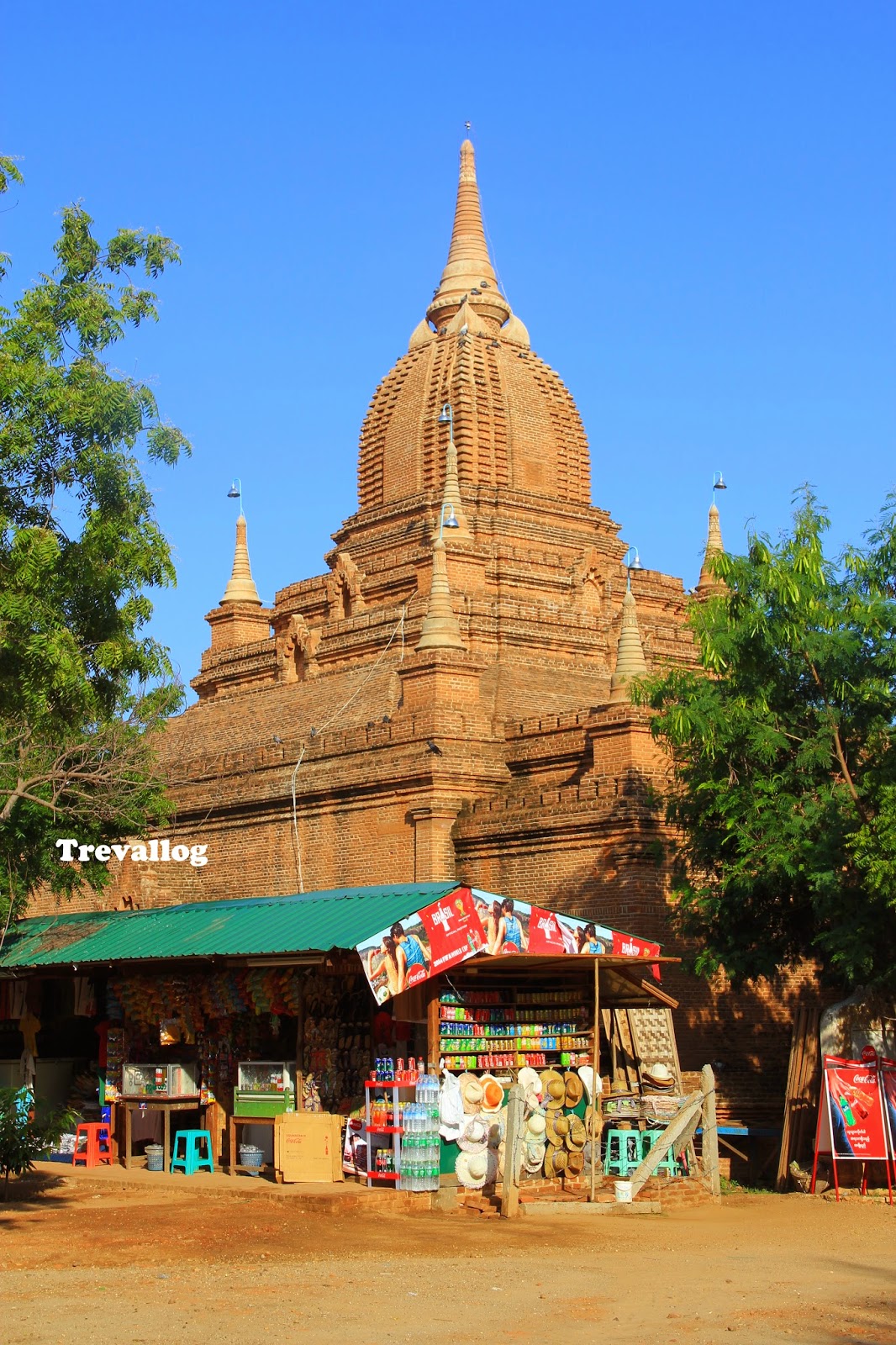 Htilominlo
After 2 temples, our stomach yearned for food. Our driver drove us to The Moon Vegetarian Restaurant which is quite near to our previous temple. However they only serve western style breakfast. As Asian people, we wish to have a heavy meal for breakfast. Thus we checked the opposite Yar Pyi Restaurant and found out that they serve everything in their menu for all day. So we settled ourselves and enjoyed our nice breakfast. The price was not expensive at all. And the owner was very friendly and helpful, she pushed the big whiteboard of recommended menu to face us, so that we can make decision easily. I highly recommend this restaurant.
Moving on, we visited Ananda temple which was just a few seconds drive away from restaurant. Ananda is quite a big temple on a big compound. The interesting thing about Ananda Temple is, about half of the facade is old, and the other half is brand new. If I take a photo of each old and new facade separately, you won't be able to tell the difference. I can't say that they are doing renovation / repainting, because I didn't see any workers doing any work, neither did I see any scaffolding. Hence, I'll just appreciate this interesting combination.
Next, we visited 5 more pagodas in a flash: Thatbyinnyu. Shwe Gu Gyi, Buphaya, Gawdaw Palin, Gu Byauk Gyi, It was an accomplishment to have visited 8 pagodas before lunch time.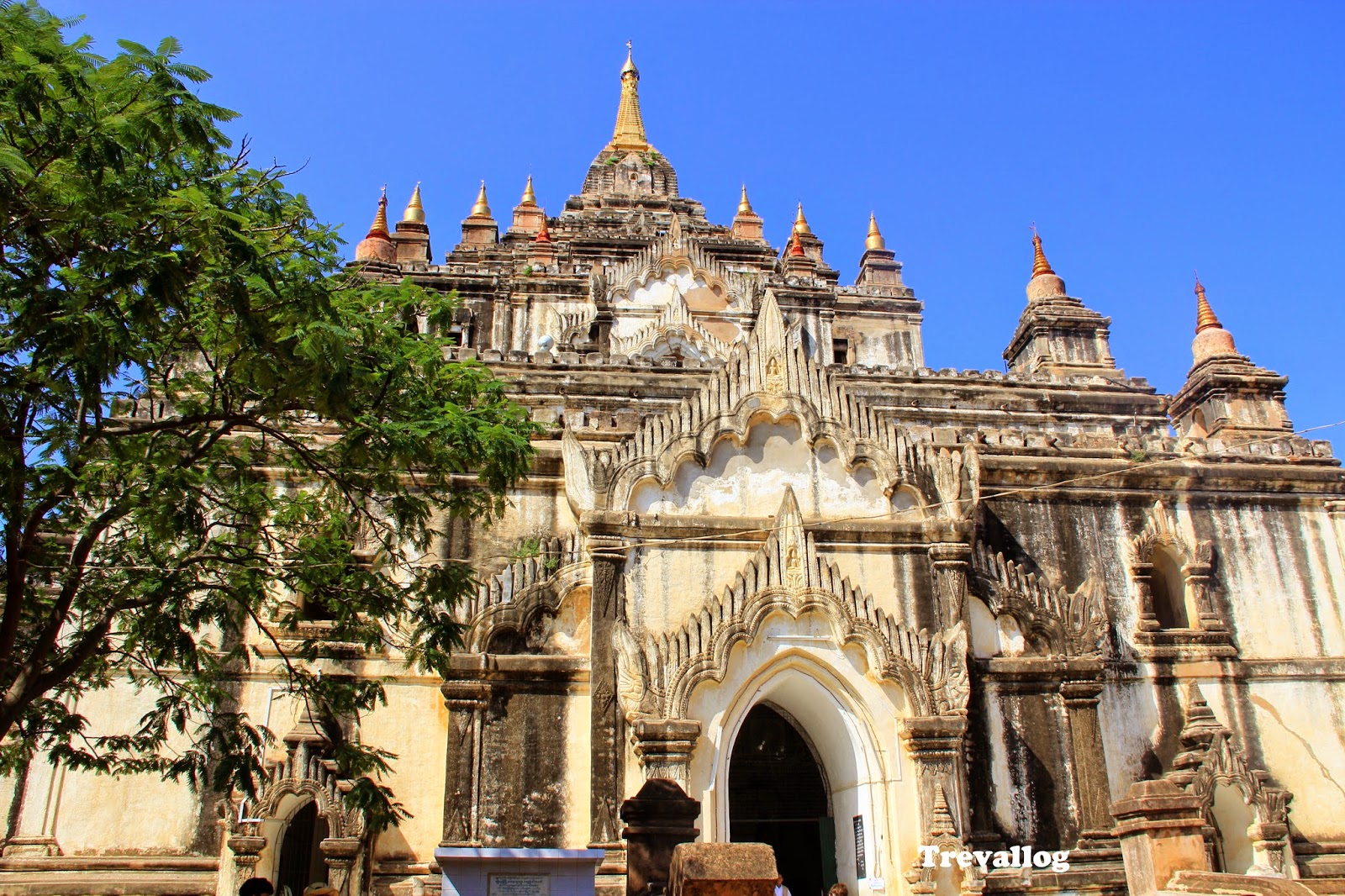 Thatbyinnyu Pagoda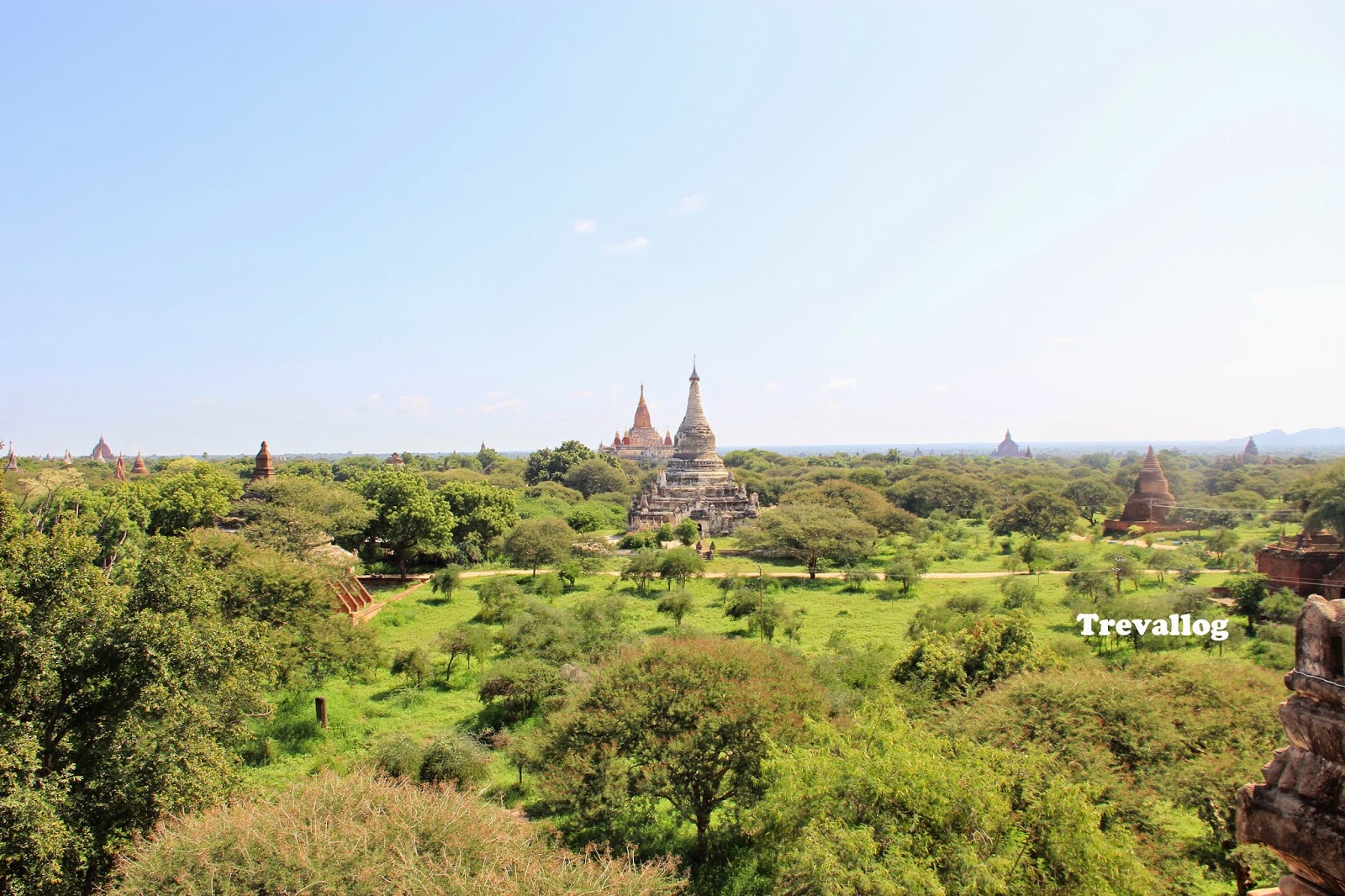 View from
Shwe Gu Gyi Pagoda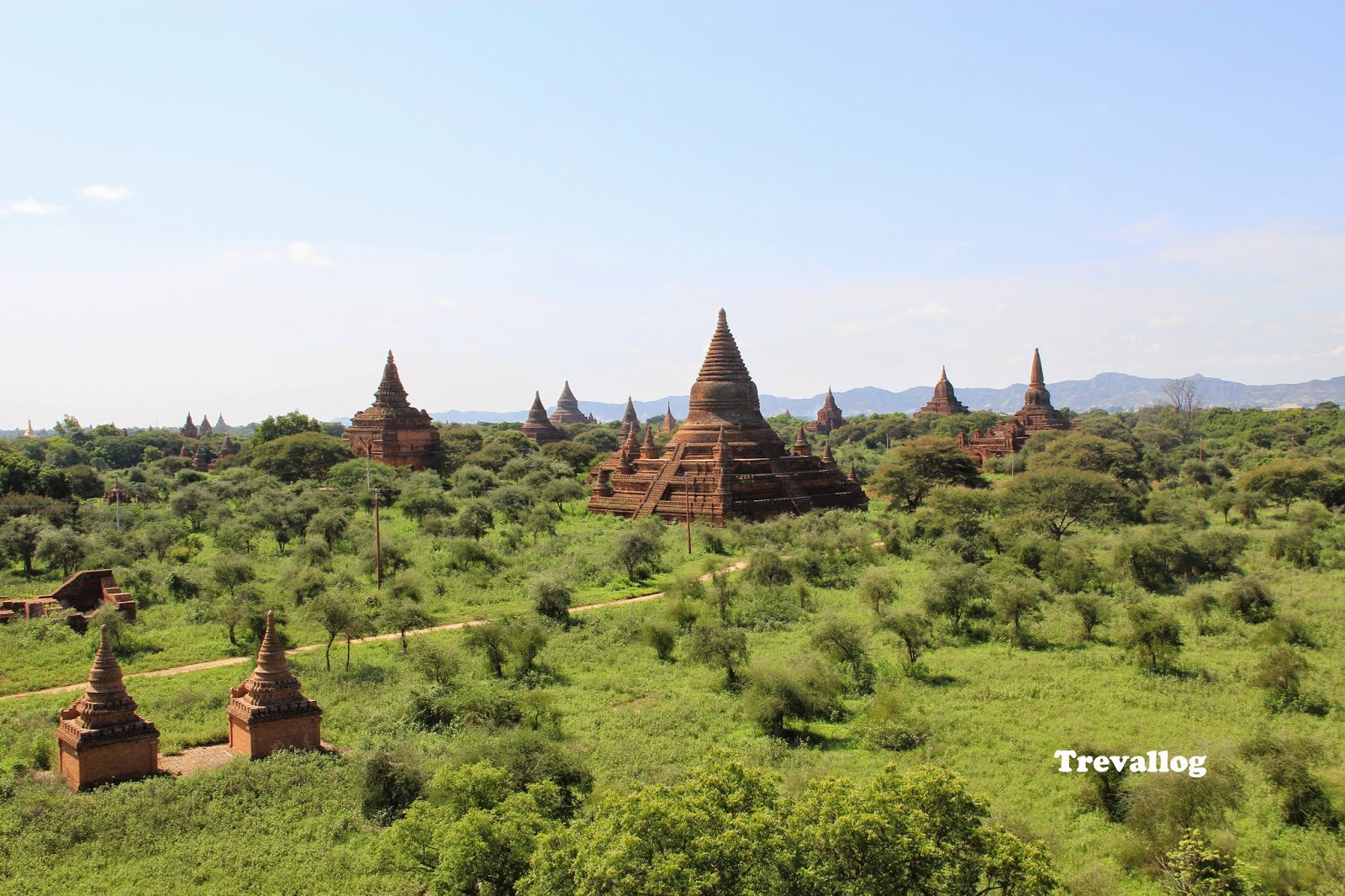 Another view from
Shwe Gu Gyi Pagoda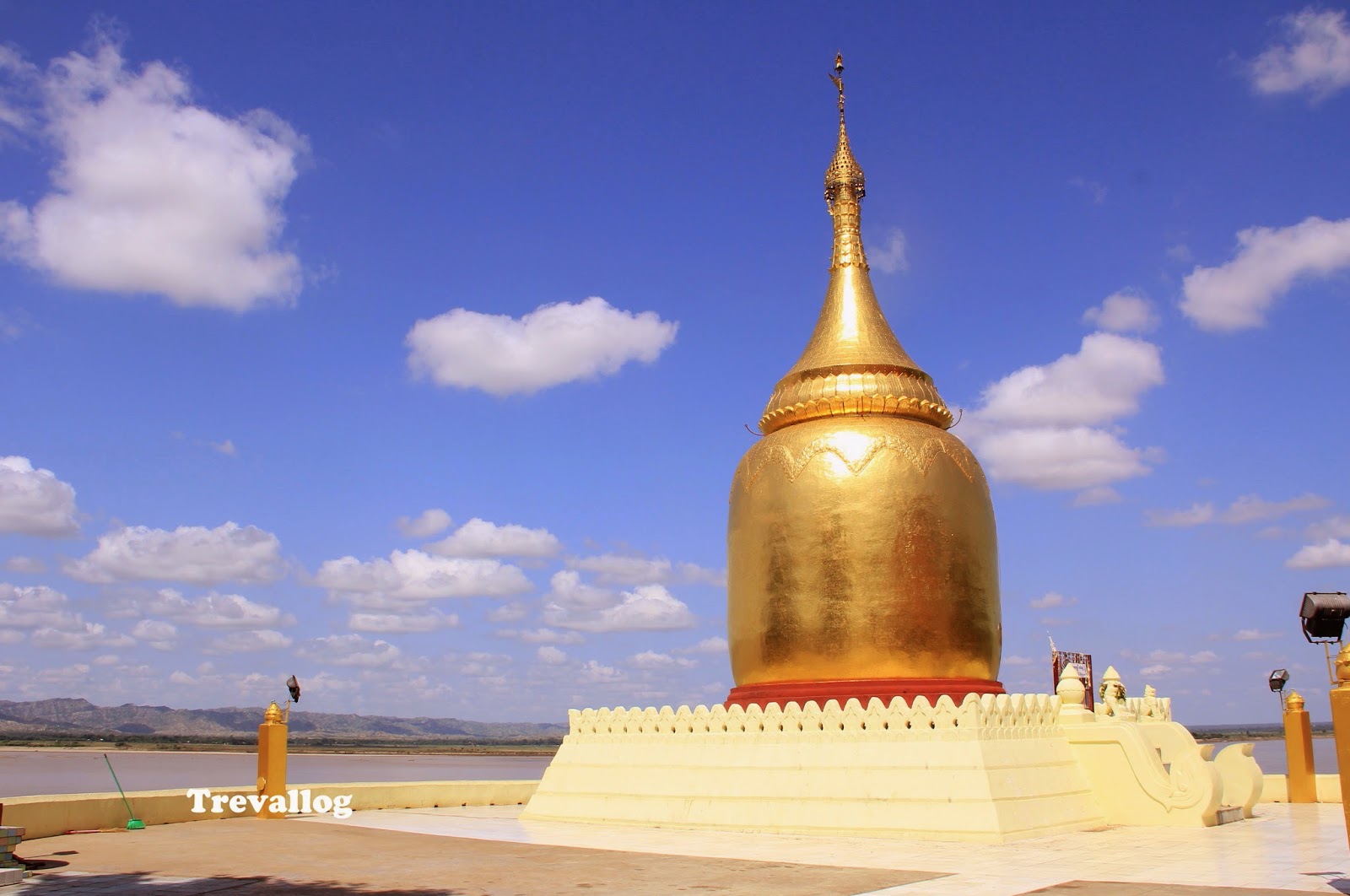 Buphaya Pagoda by the river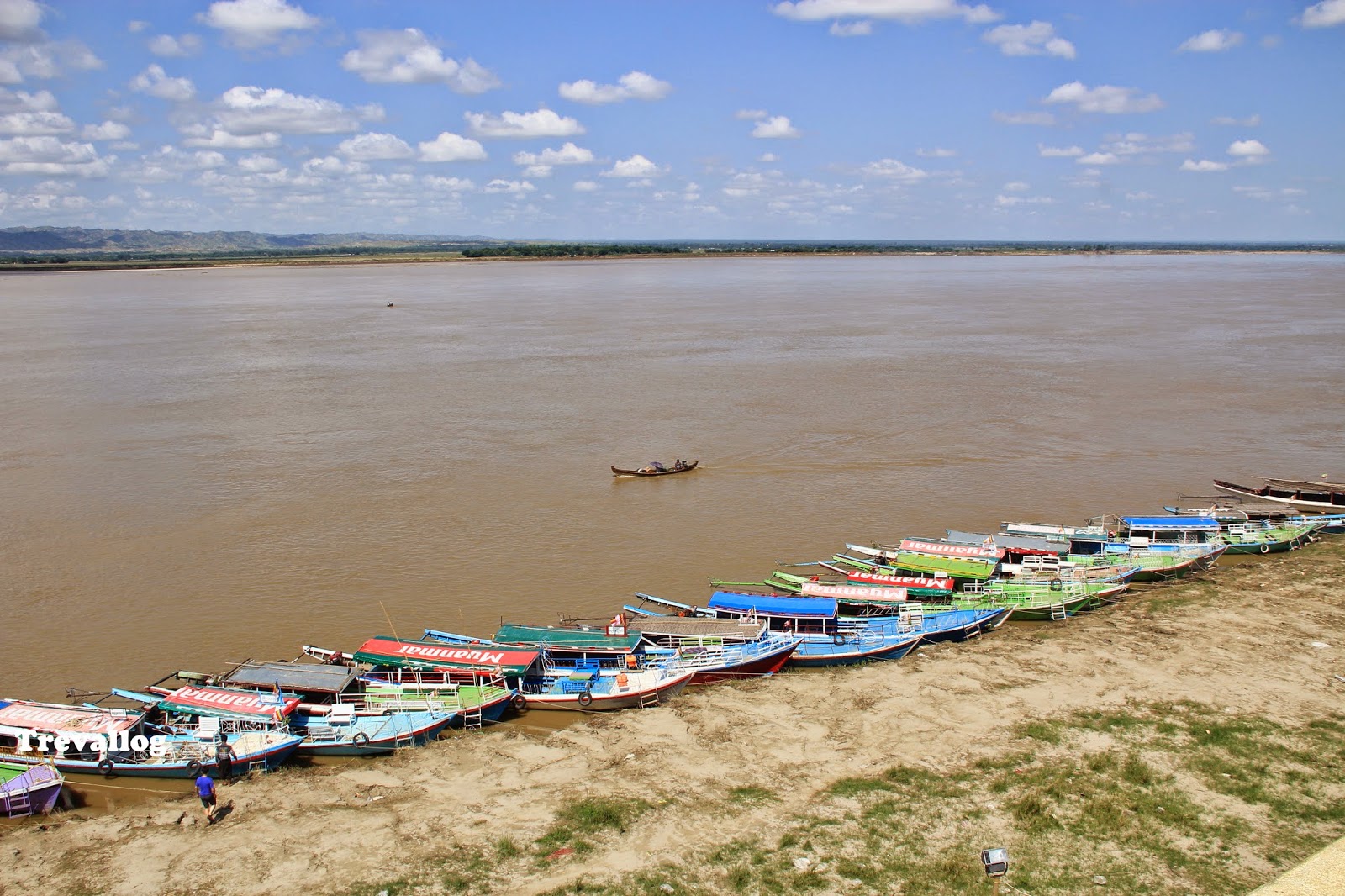 River near Buphaya Pagoda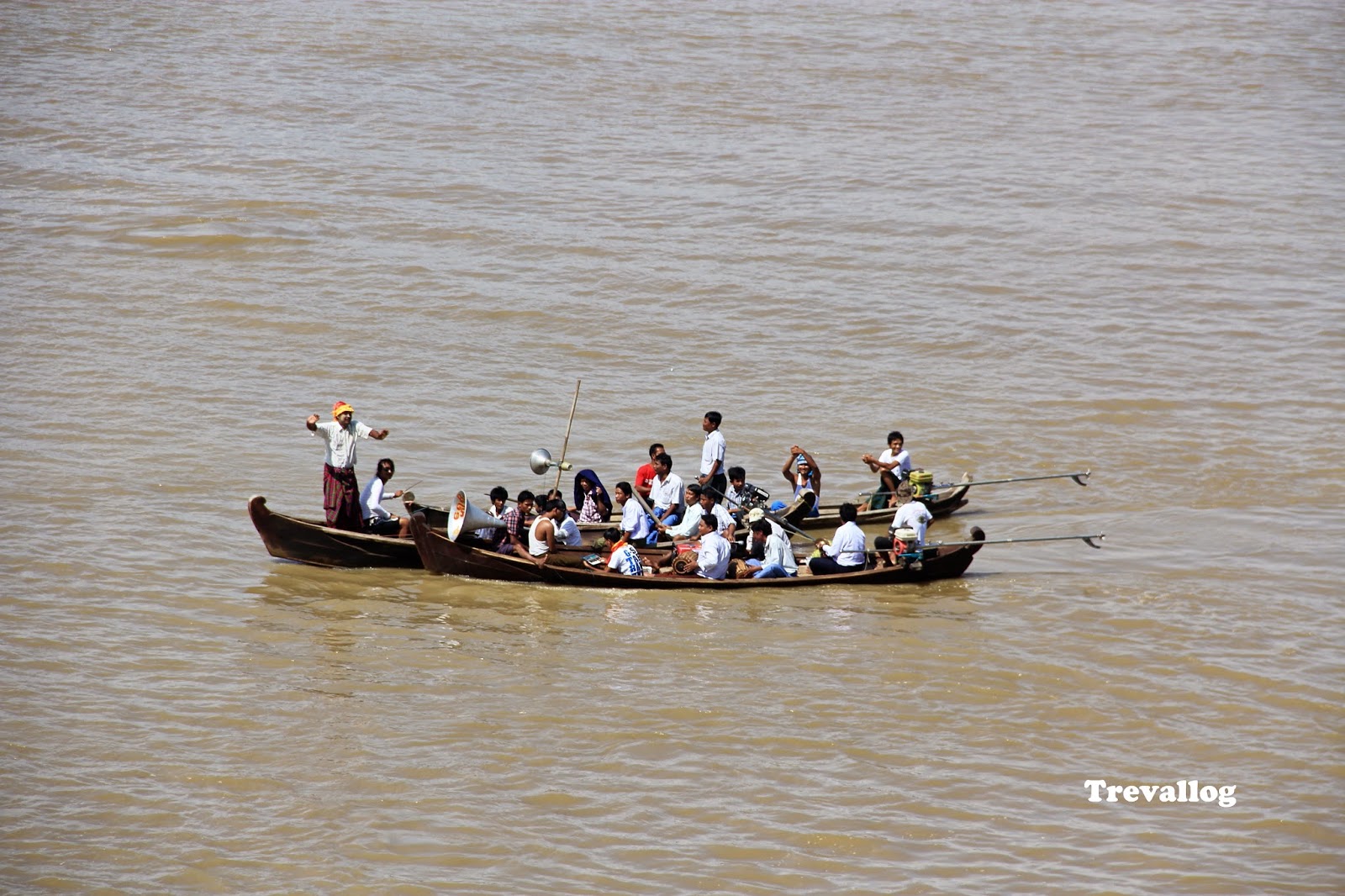 Boats at river near Buphaya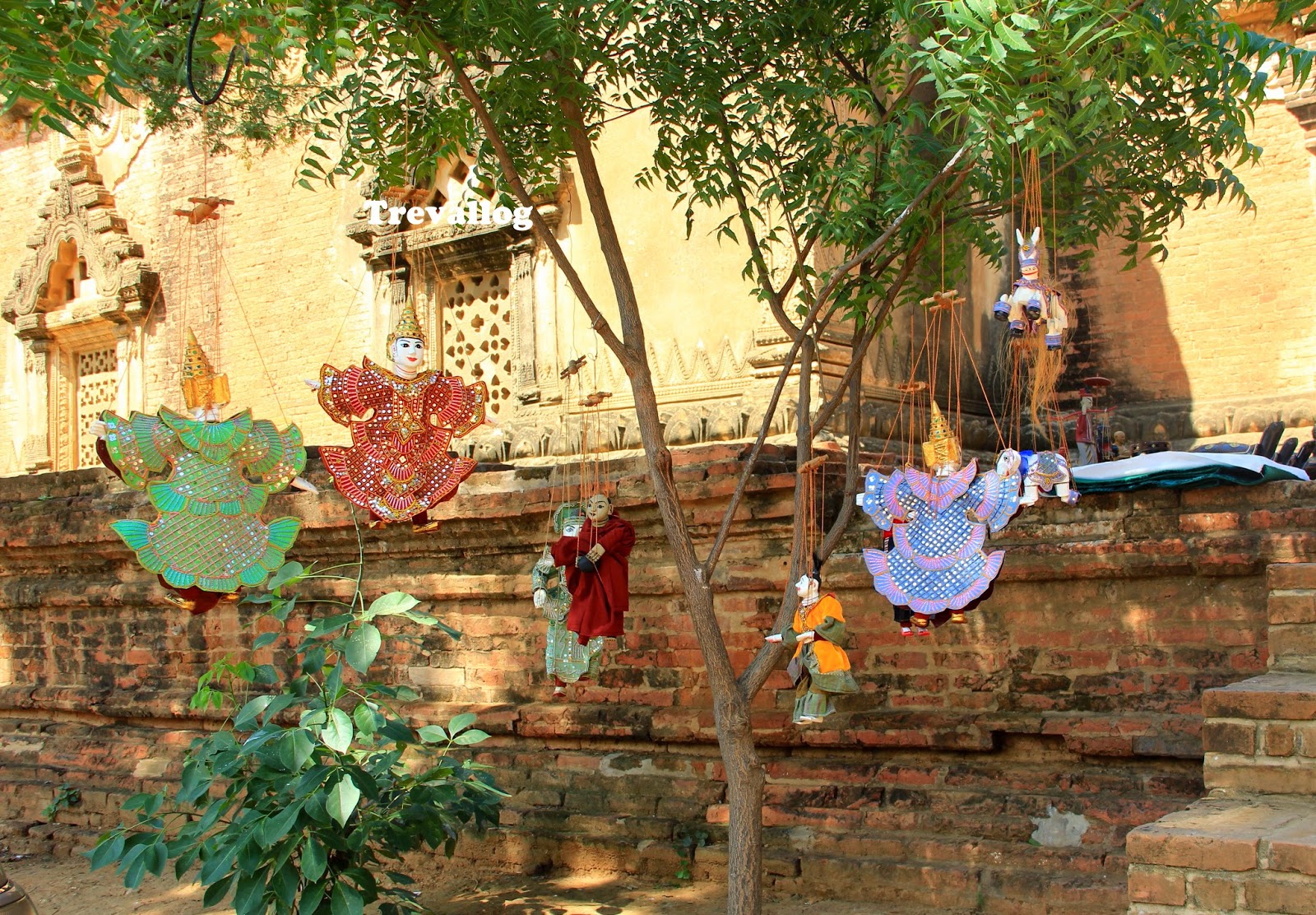 Traditional dolls
Our lunch was a buffet myanmar food which cost us 3500 kyat per person, excluding drinks. I absolutely have no recollection of the restaurant name as I was too tired and hungry. It looked similar to Golden Myanmar Restaurant though.
After feeling fully recharged, we continued our ambitious quest of visiting most of the temples in Bagan. We visited Sulamani, Dhamma Yangyi, Manuha (restoration in progress), nearby Nam, Abeyadana, Lawkahteikpan, and finally Shwe San Daw for sunset.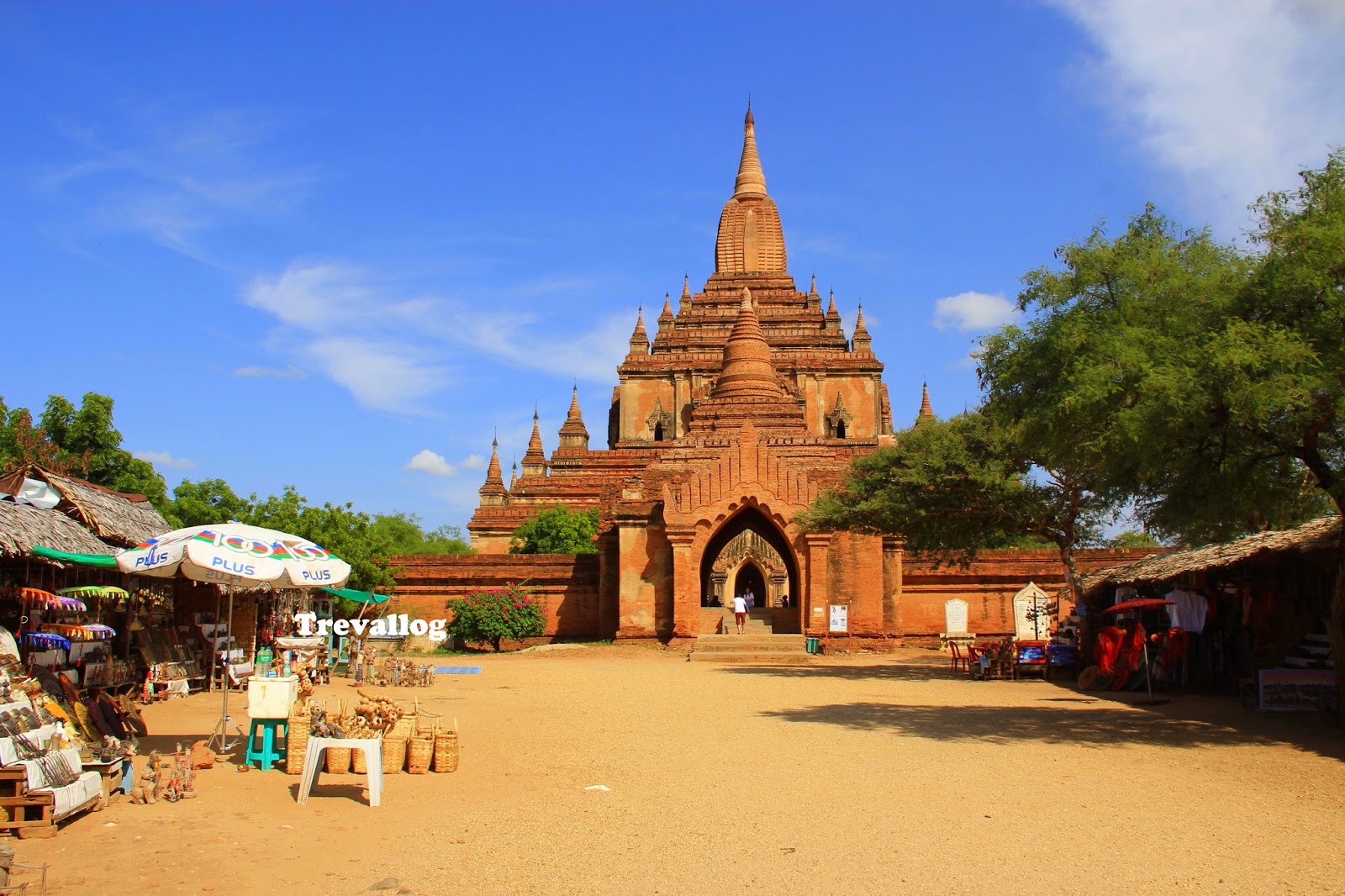 Sulamani Temple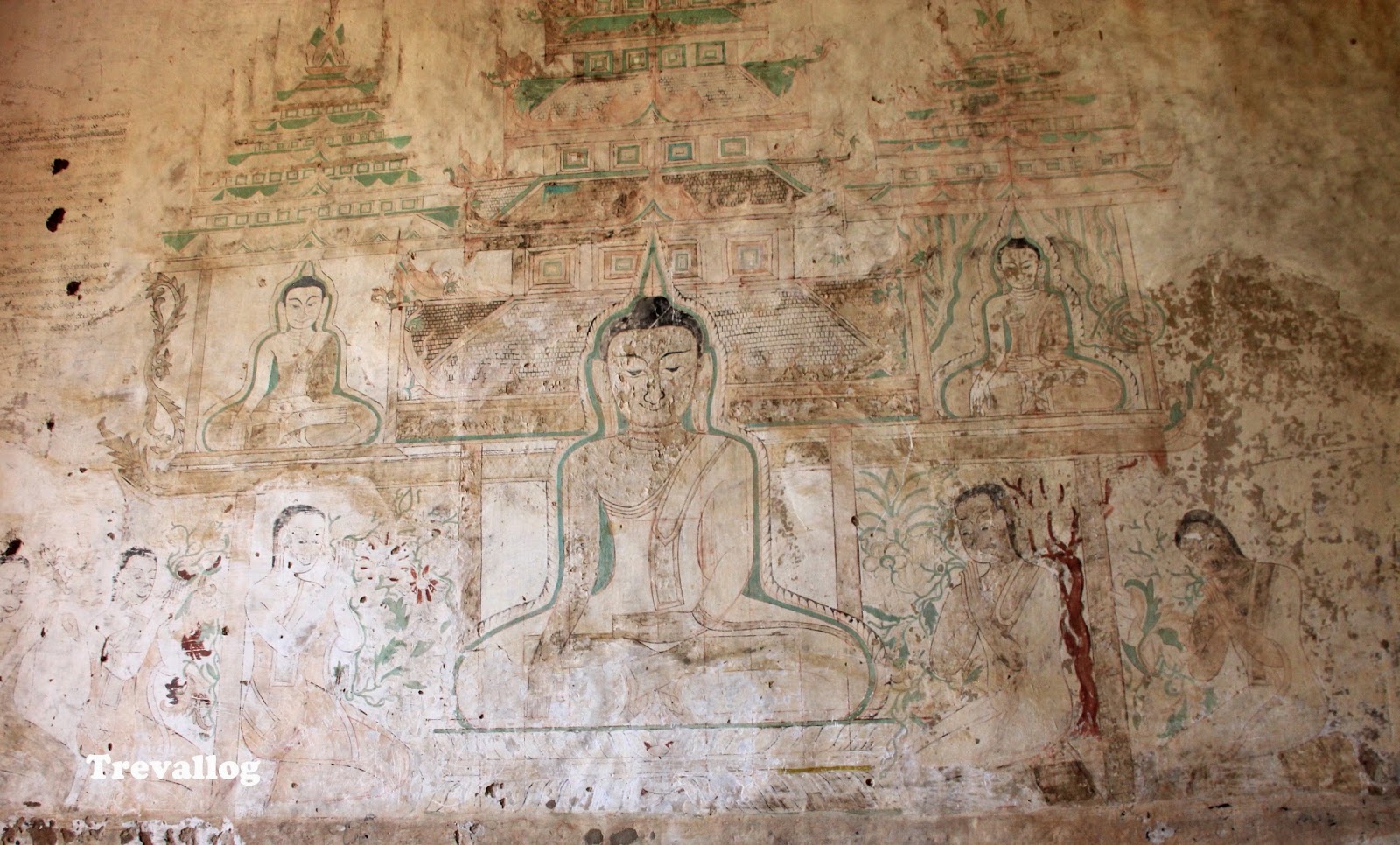 Painting inside Sulamani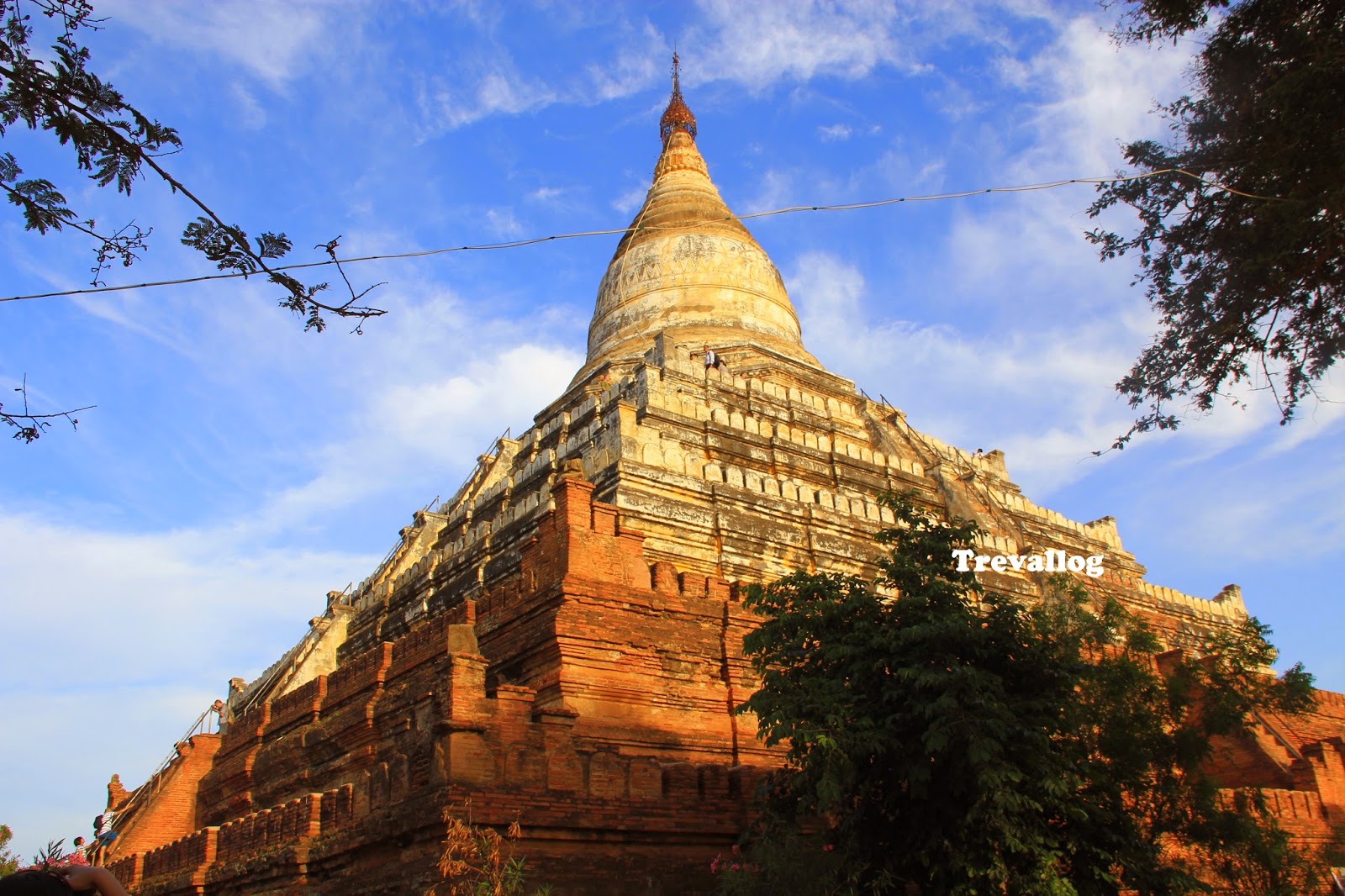 Totally can't recall the name of this pagoda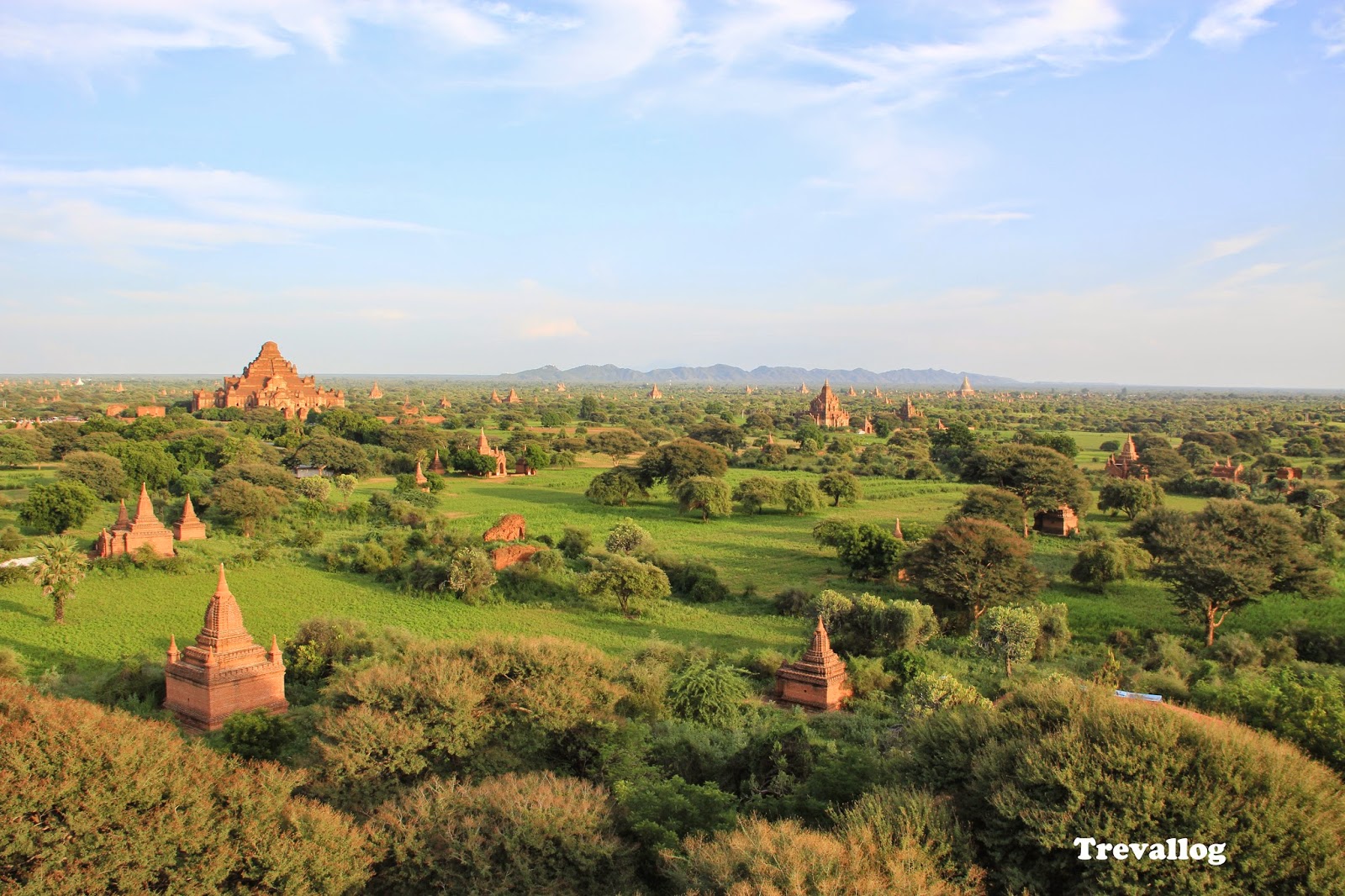 View from Shwe San Daw Pagoda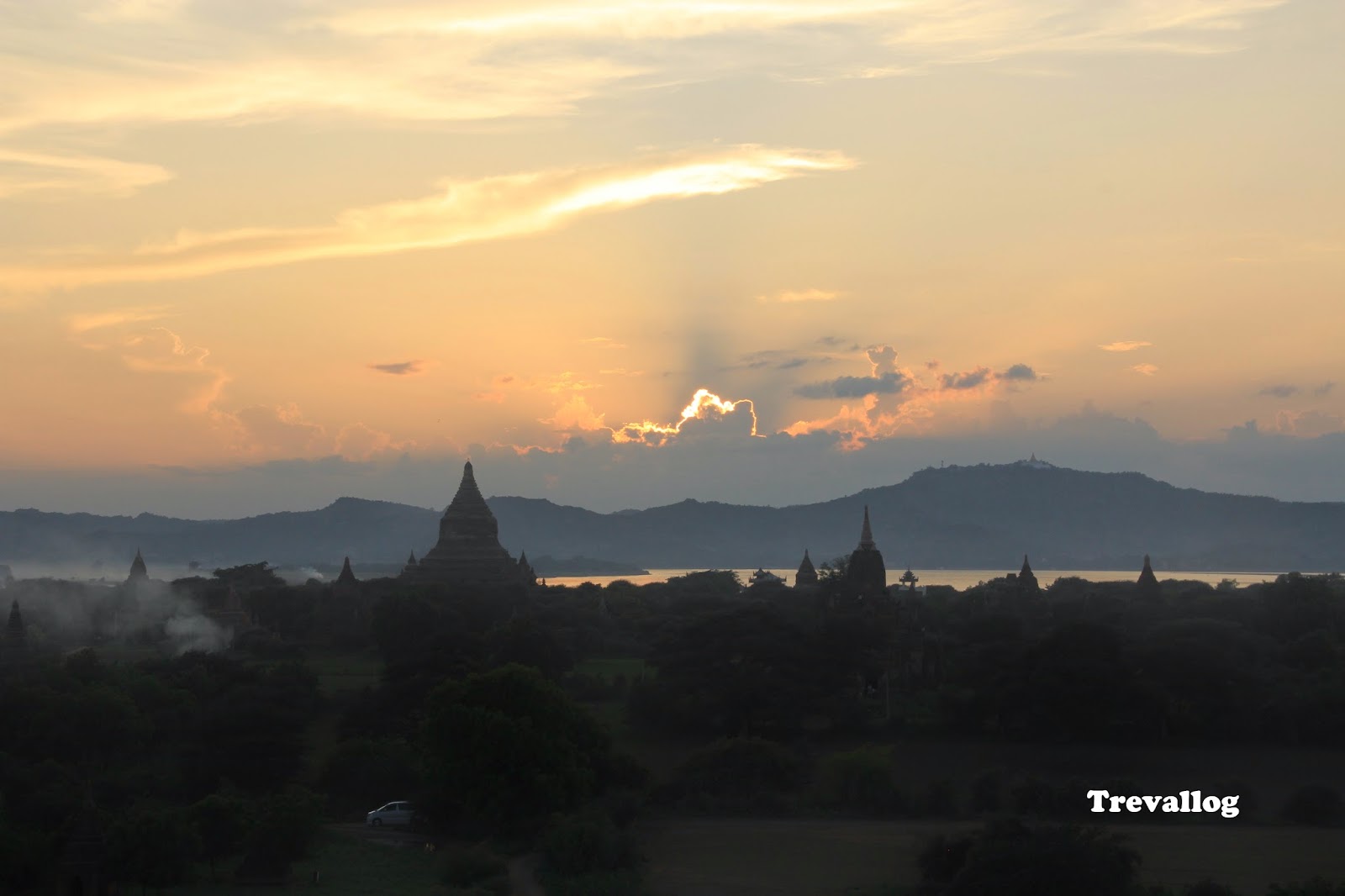 Sunset at Shwe San Daw Pagoda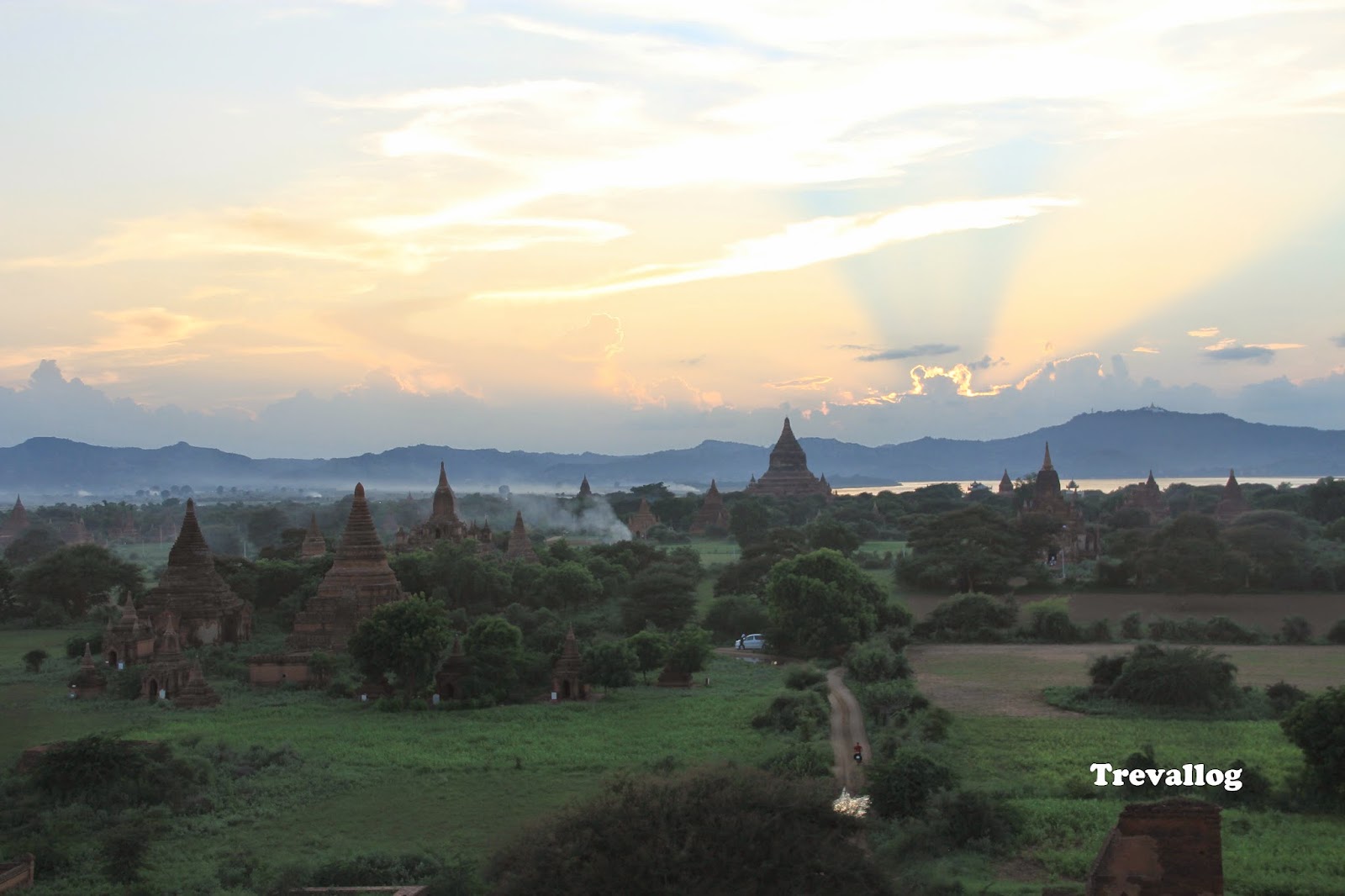 Sunset at Shwe San Daw Pagoda
After sunset, we finally checked into our hotel at Thiri Sandar Hotel at New Bagan. The renovation / construction was going on at the time of our visit. We had our dinner at nearby Black Rose Restaurant. The time taken by restaurant to serve our dish was about 1 hour, which is terrible considering how hungry we were. After 1 round of complaint, our dinner came in 10 minutes. After dinner, we called it a day.
Date visited: 22 October 2014