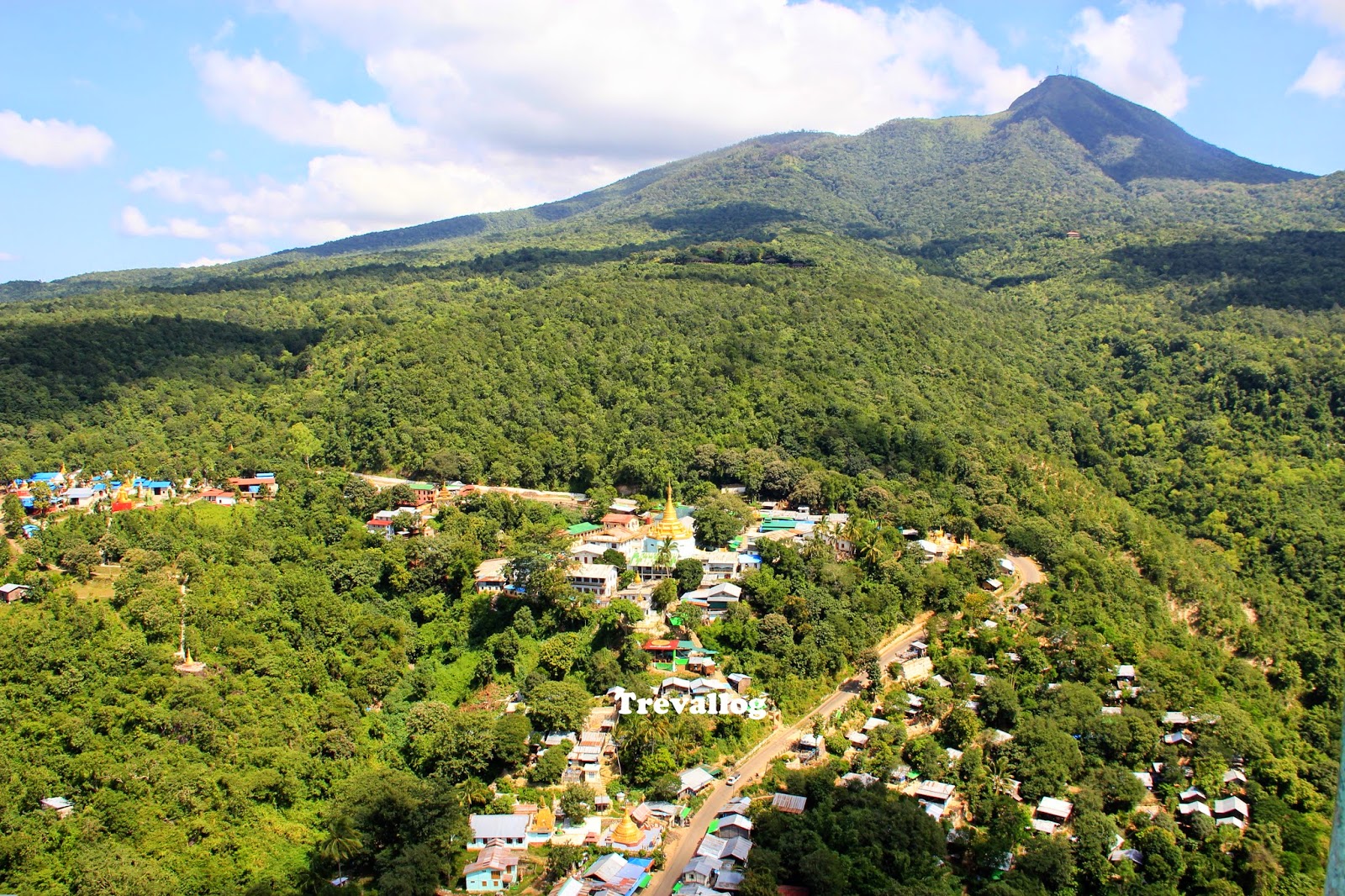 We began our day by breakfast at Black Rose restaurant, the same place that we had our dinner the night before. The breakfast was complimentary from our hotel. Despite bad experience the night before. the breakfast serving was considered prompt, perhaps because we were the only group there. The breakfast portion was not bad.
After breakfast, at 9am, our driver was ready at the hotel reception. And we set off to Mount Popa. The whole journey takes probably around 1 hour or more. Our nice guide brought us to some small temple for toilet break where we snapped some photos of Mount Popa monastery from far.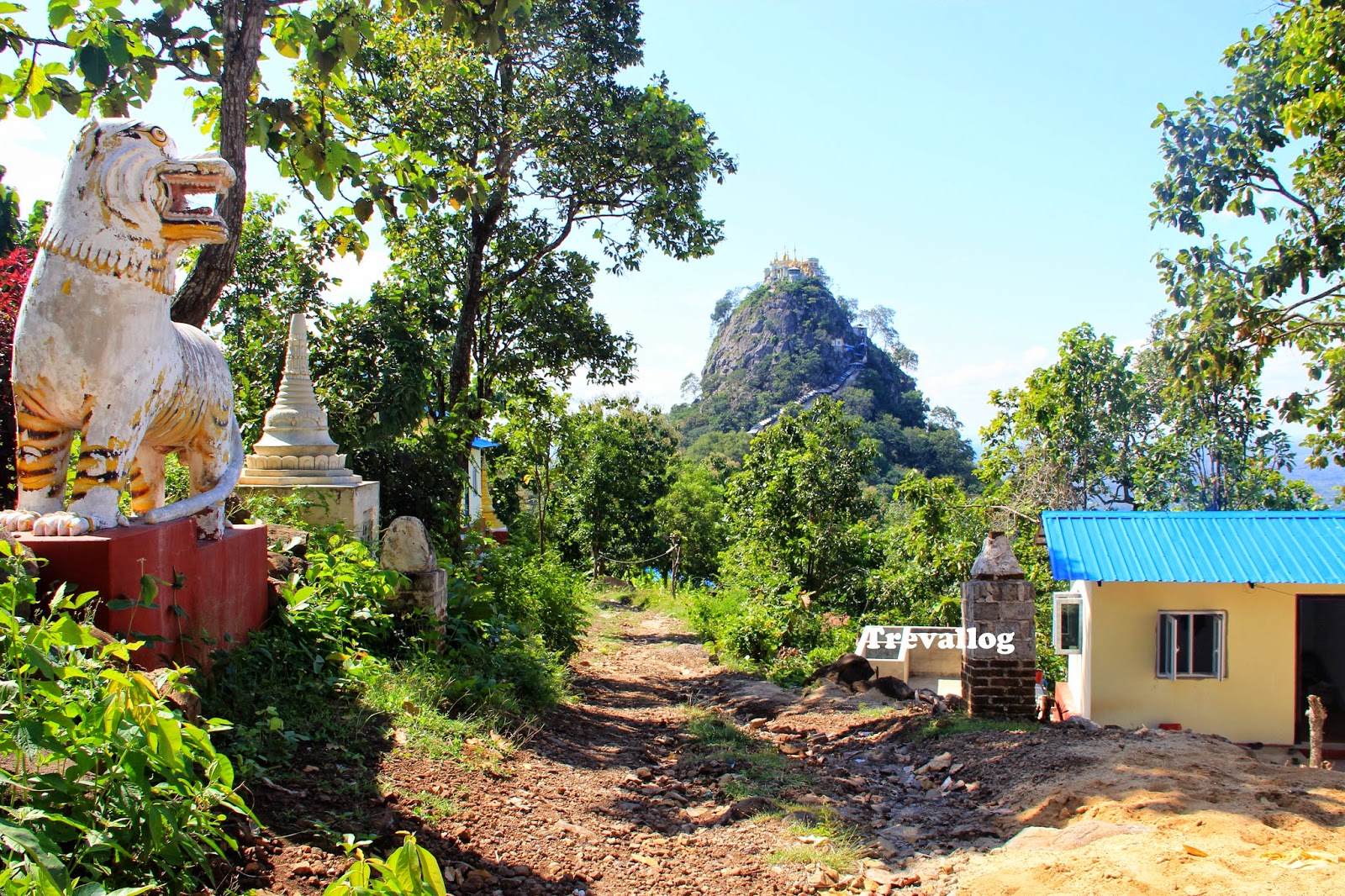 View of Mount Popa Monastery from the location of our toilet break
One things to note is: Mount Popa is actually a volcano of 1500 metre high, while the famous monastery is actually located at a smaller hill just beside Mount Popa. This smaller hill is called Taung Kalat. However, people usually refer it as Mount Popa Monastery.
Once we arrive at the bottom of the monastery, our driver dropped us and we made our way to the summit through the stairways. However, though I didn't count the steps that I took, I did not feel that I climbed 700 steps of stairs, it only felt like 300 steps. But it was a tiring, yet truly rewarding climb. From the monastery, we can see the great Mount Popa.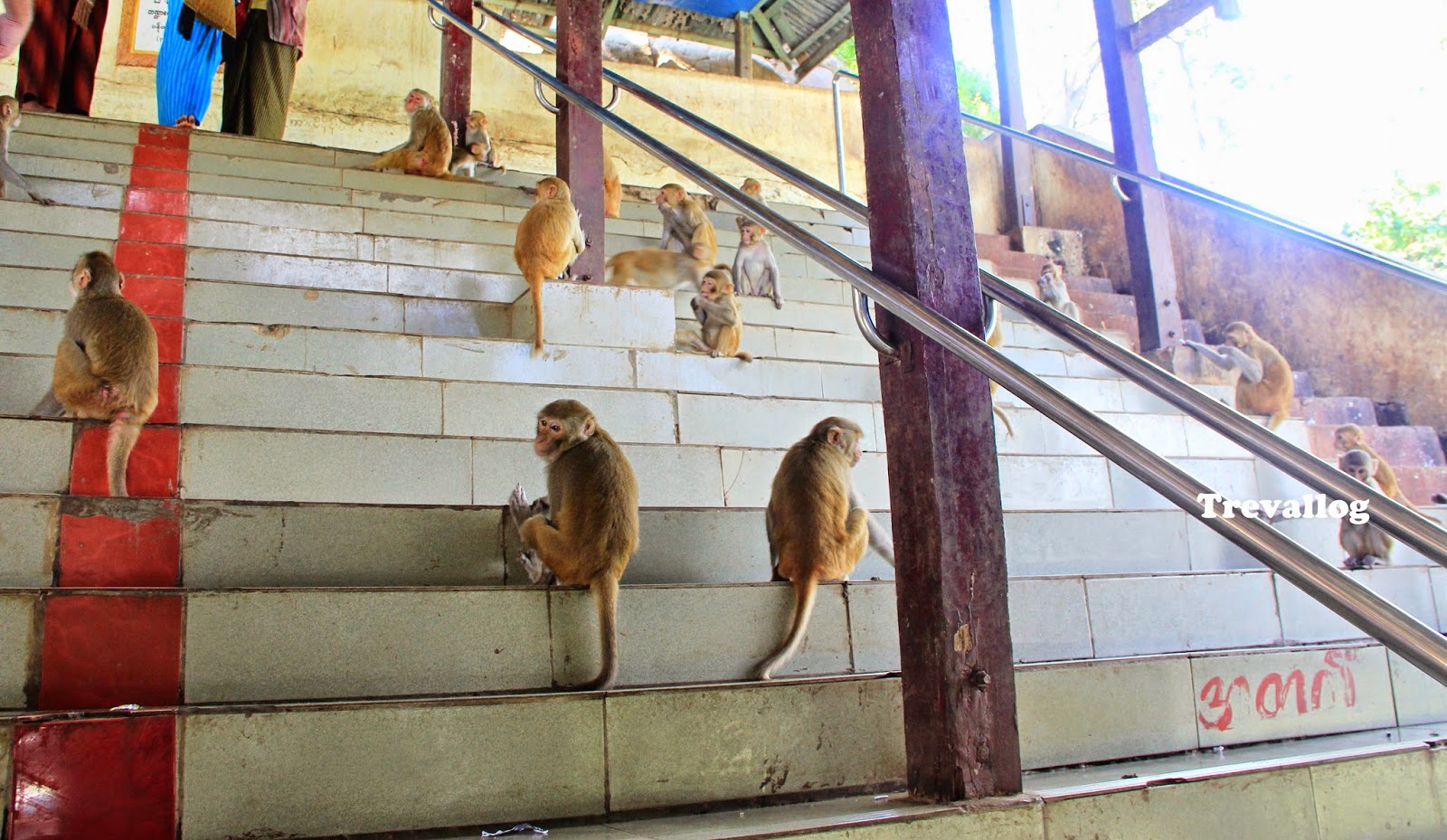 Keep your belongings tight and don't hold any food!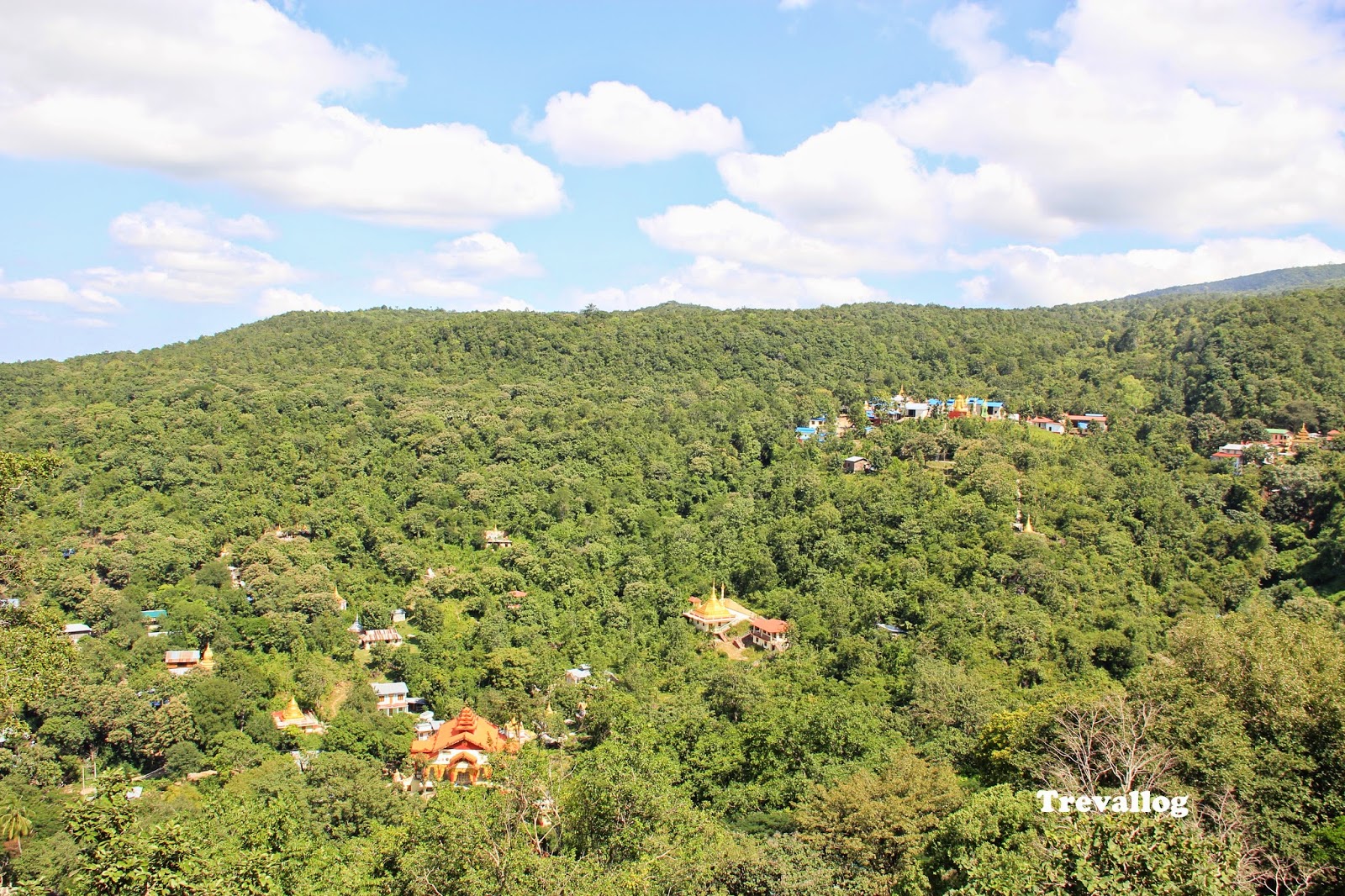 The view during staircase ascent
Another angle of view from Mount Popa Monastery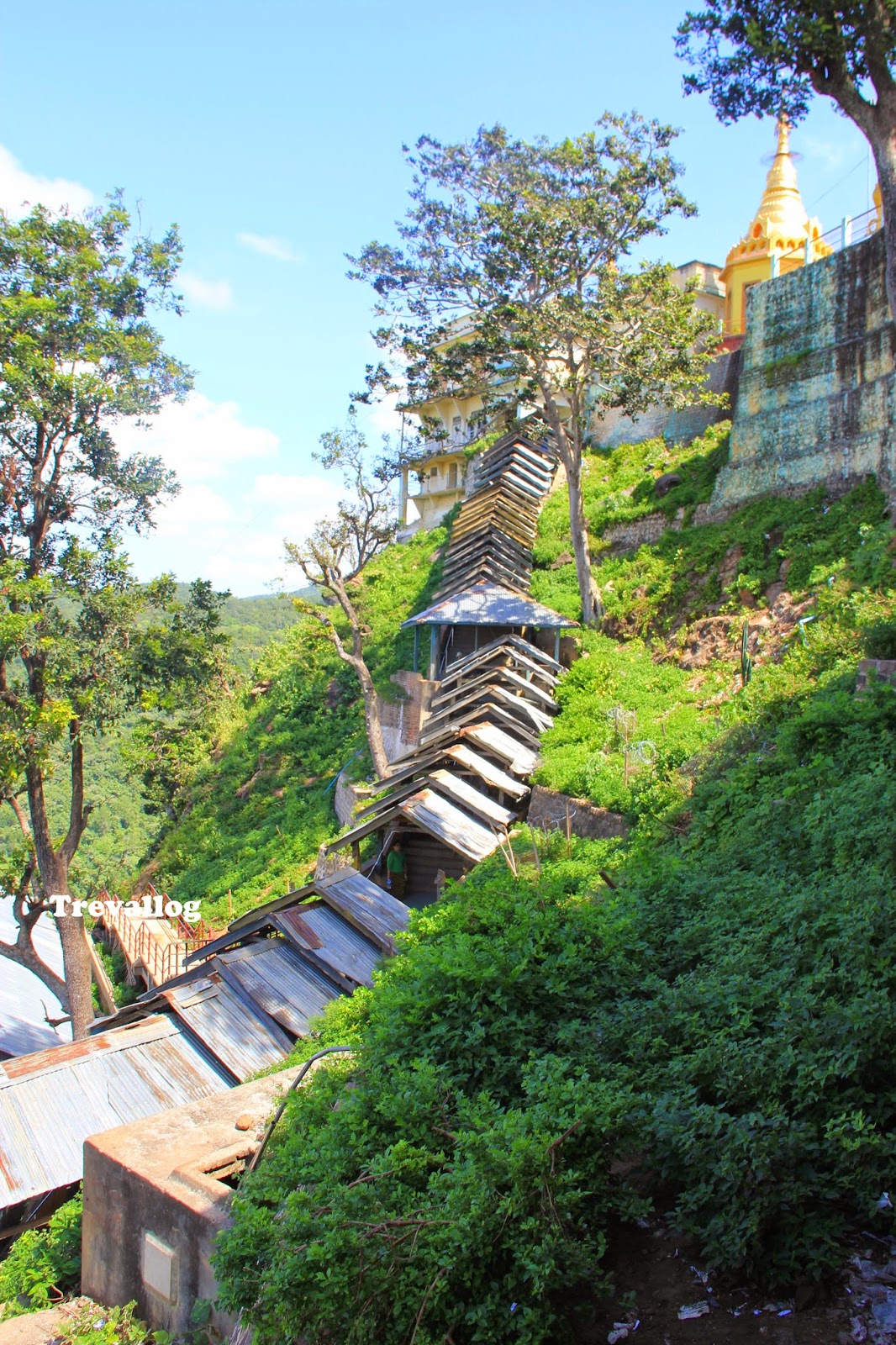 The roofs over staircases to the Mount Popa Monastery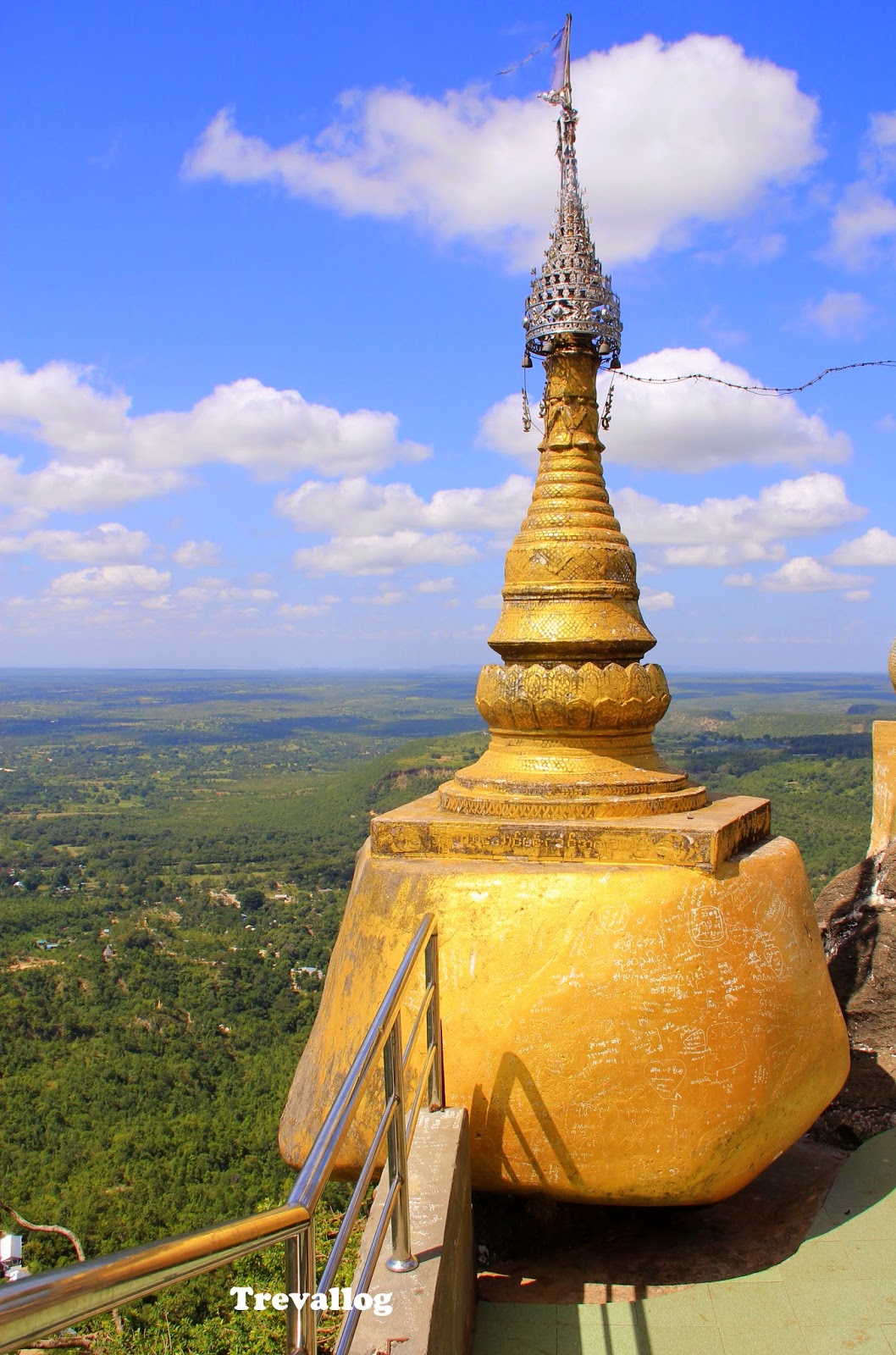 At Mount Popa Monastery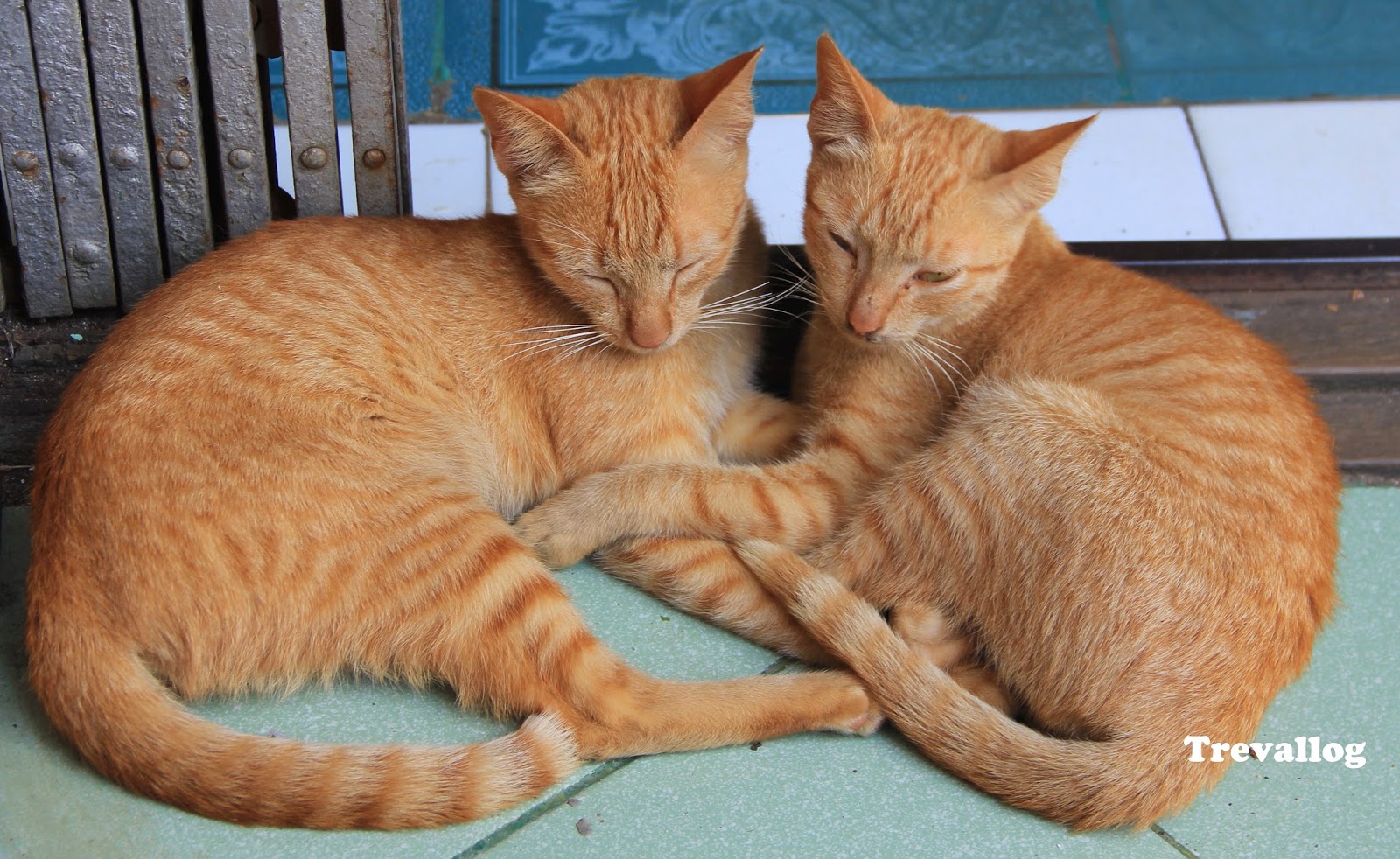 Cute cats embracing each other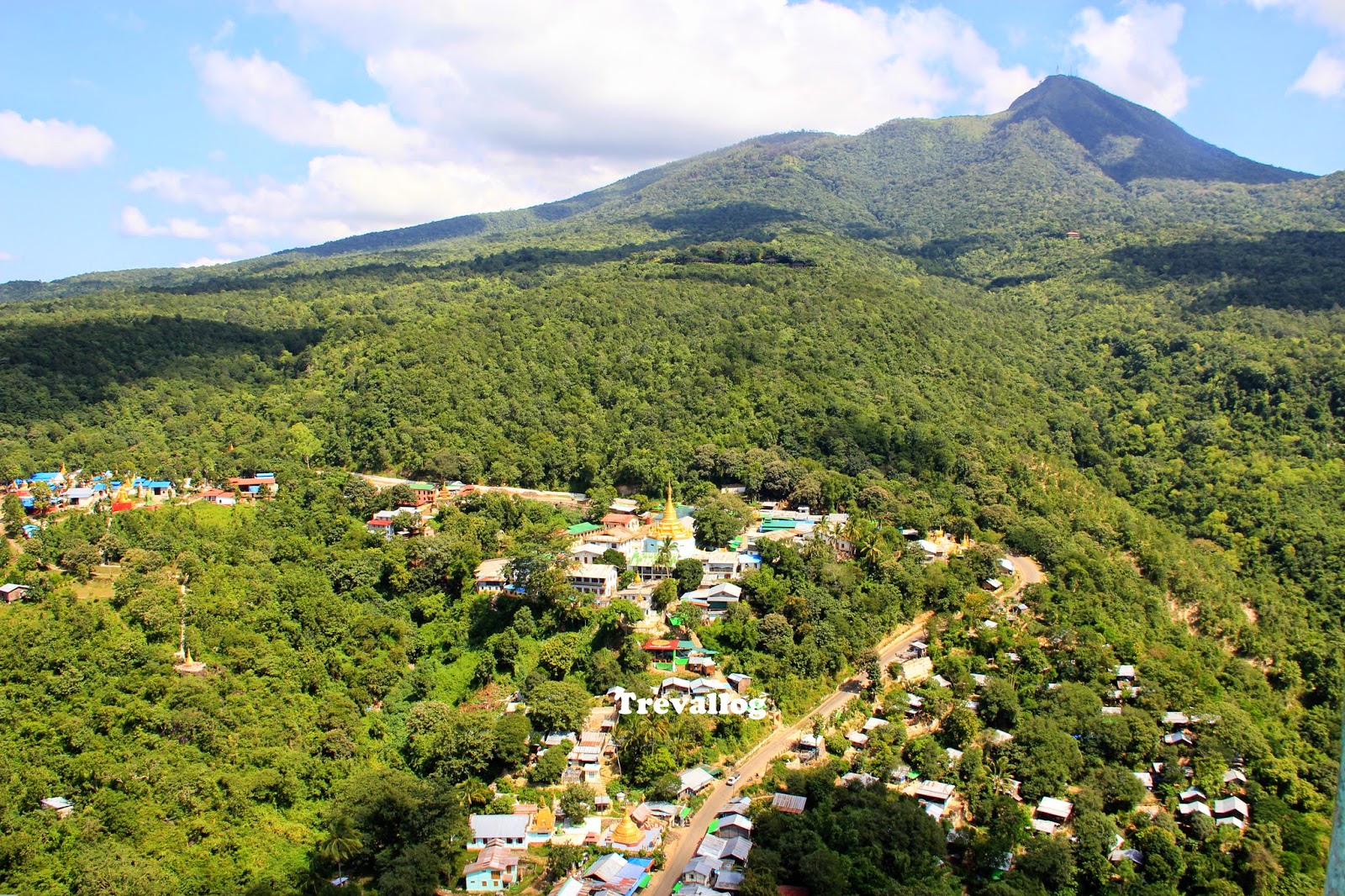 View of the Great Mount Popa from Mount Popa Monastery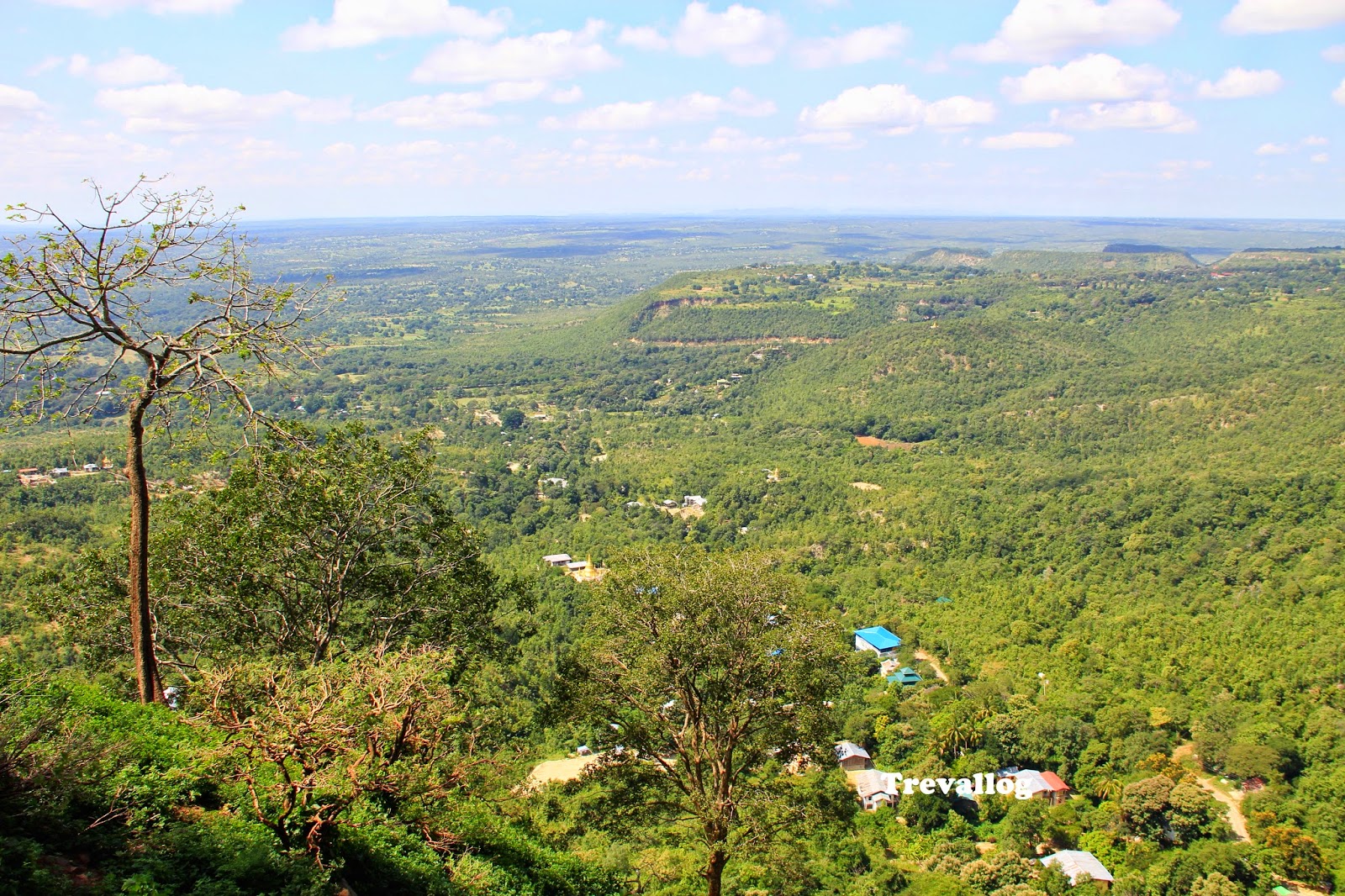 View from top of Mount Popa Monastery, can't get tired of this!
After spending few hours enjoying the breeze at the Mount Popa monastery, we descend down the stairways again towards our rented van. Our driver recommended us to have lunch at Yangon Restaurant, however since I saw that Popa Mountain Resort Restaurant is in the list of tripadvisor, I requested the driver to bring us there instead.
The price of the food at Popa Mountain Resort Restaurant was a bit steep because it was a resort! However the Indonesian fried rice was not that expensive, thus we went for it. Also, the resort has a mountain view point where we can see Mt Popa Monastery and the surrounding.
View of Monastery from Popa Mountain Resort Restaurant
It was another over 1 hour journey back to Bagan. In the middle of the journey, the driver brought us to a small market. Once we reached Bagan, we went for more temple sightseeings. such as Phaya Thon Zu Phaya, Tham Bula Phaya, Lay, Myet, Hnar Complex.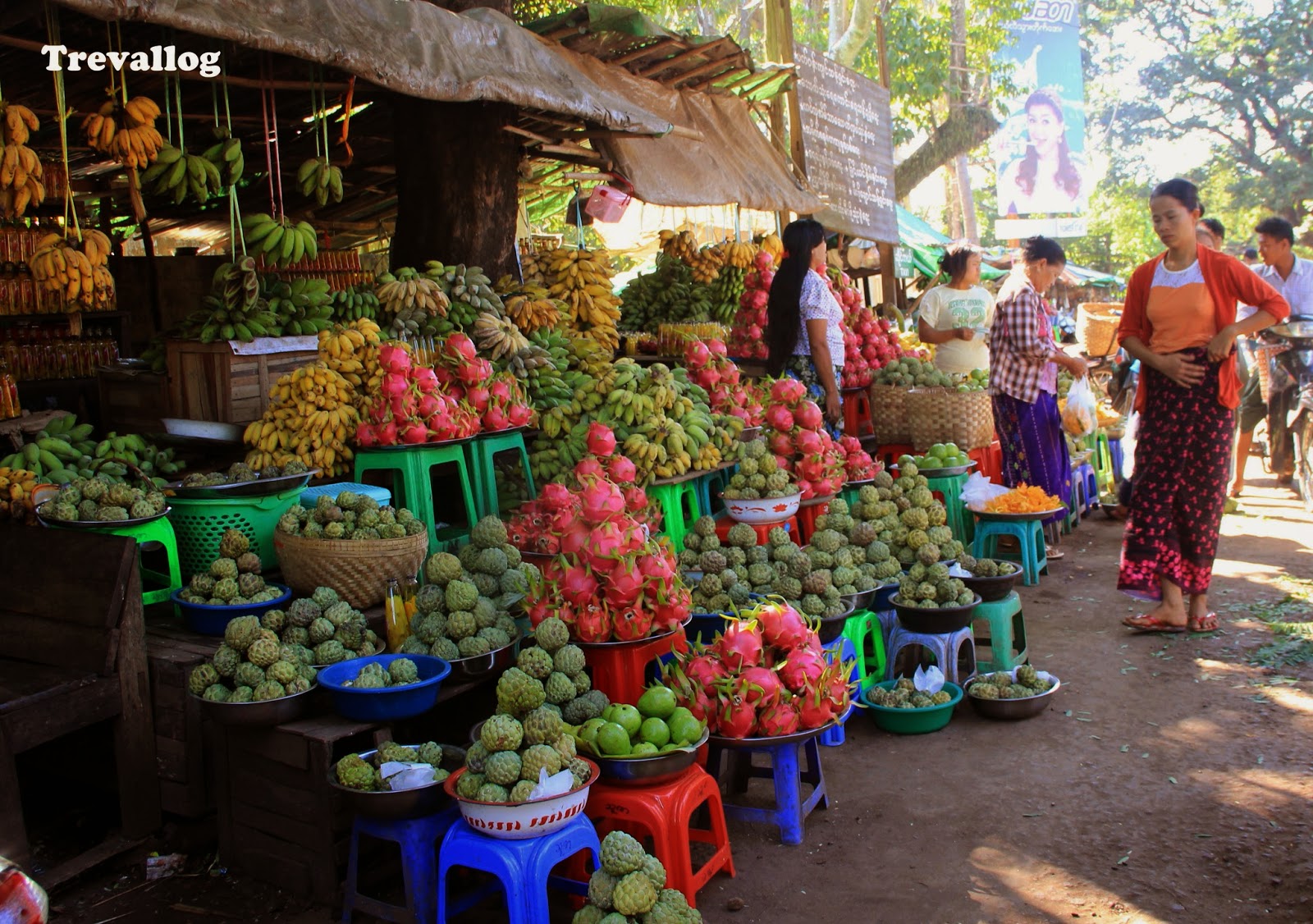 Market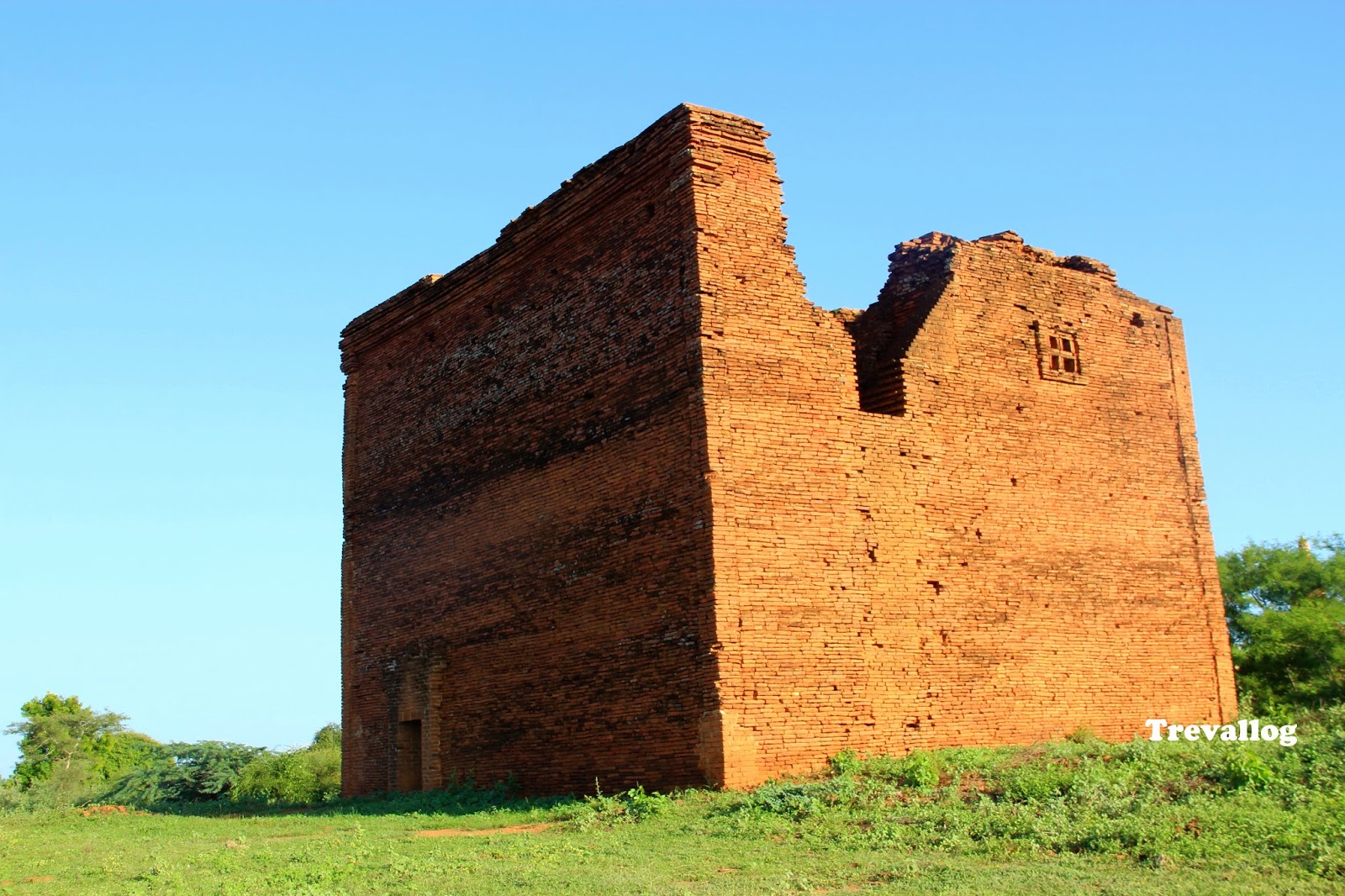 In Bagan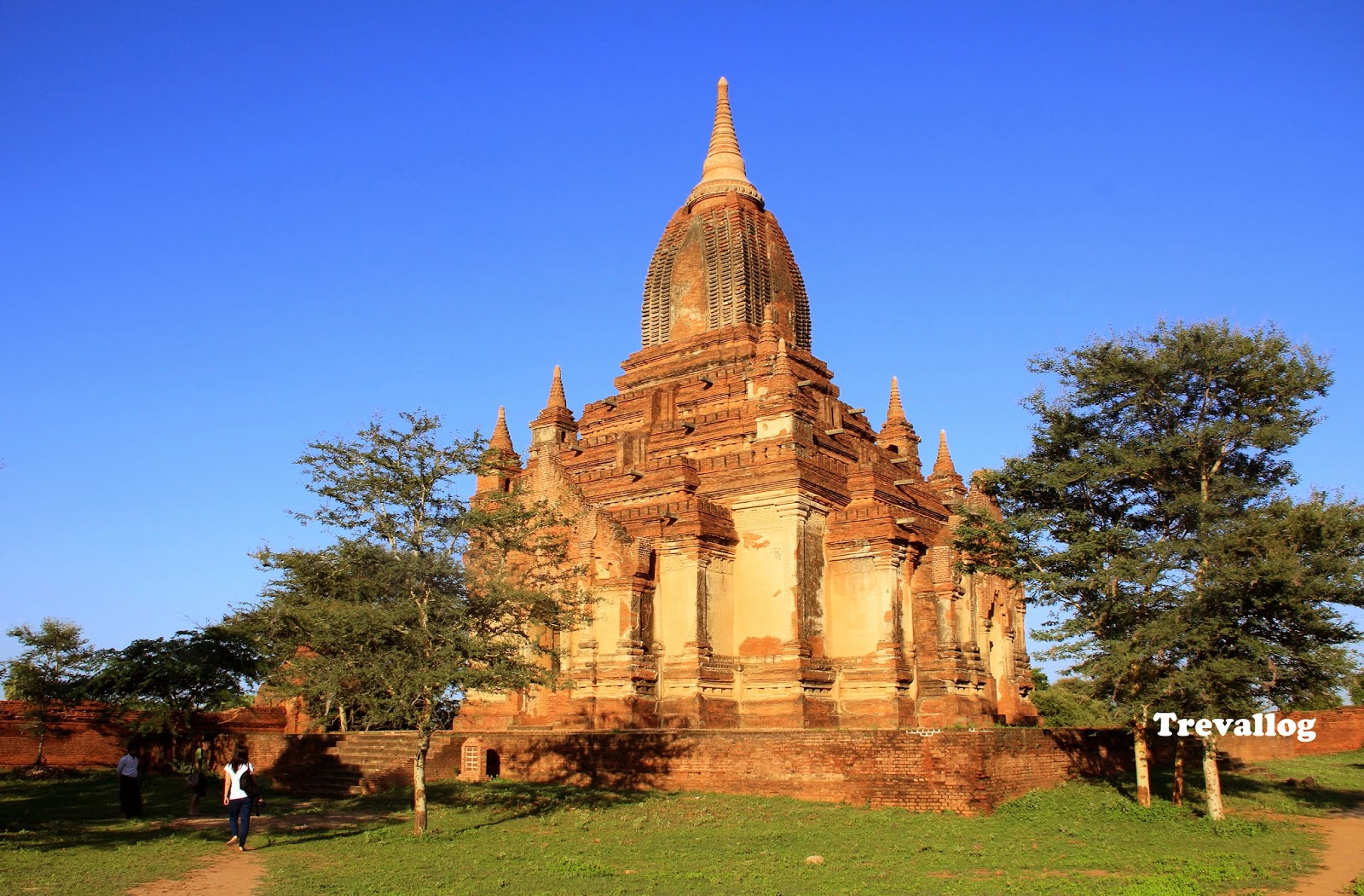 Tham Bula Phaya in Bagan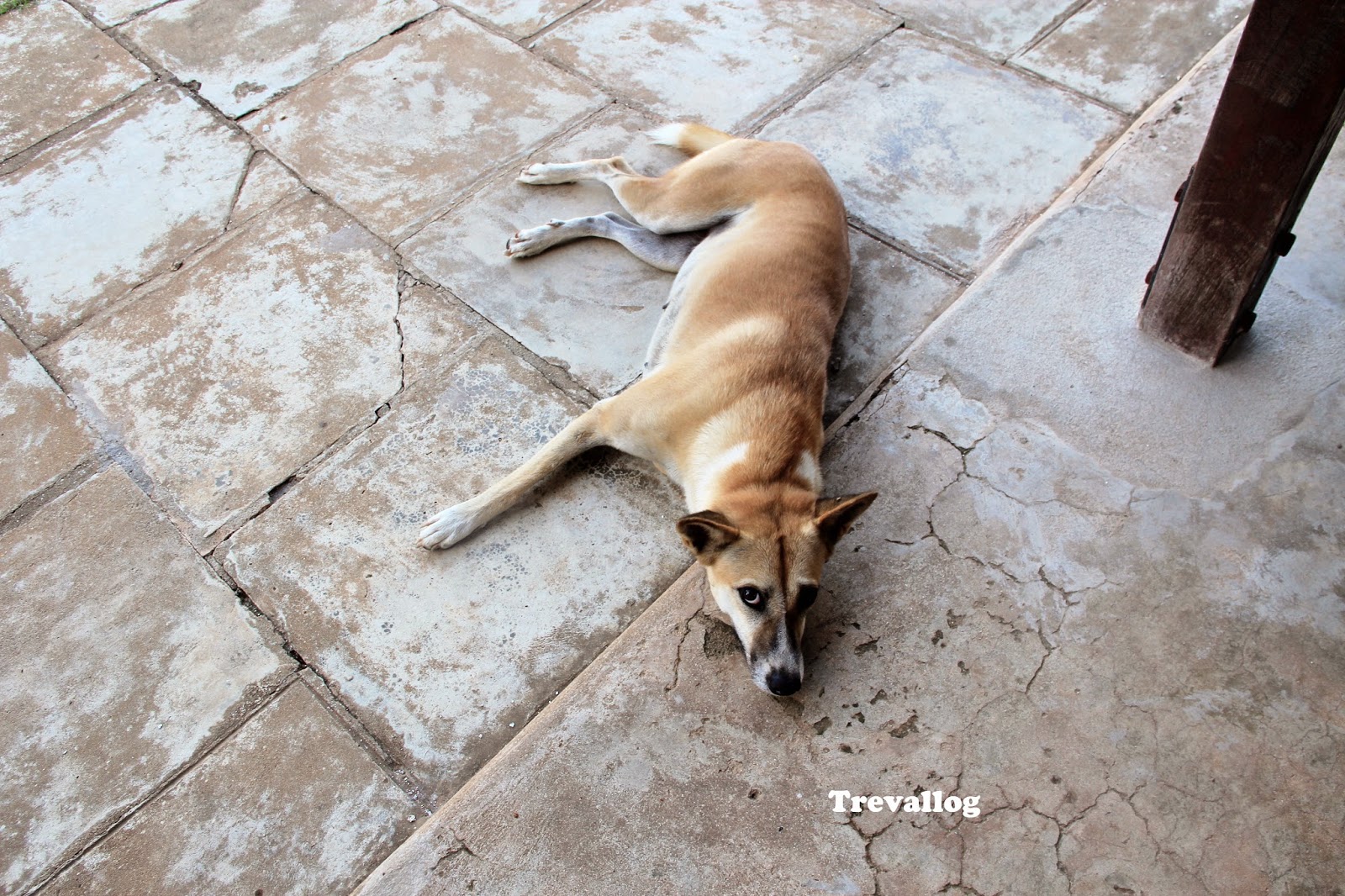 Dog's attention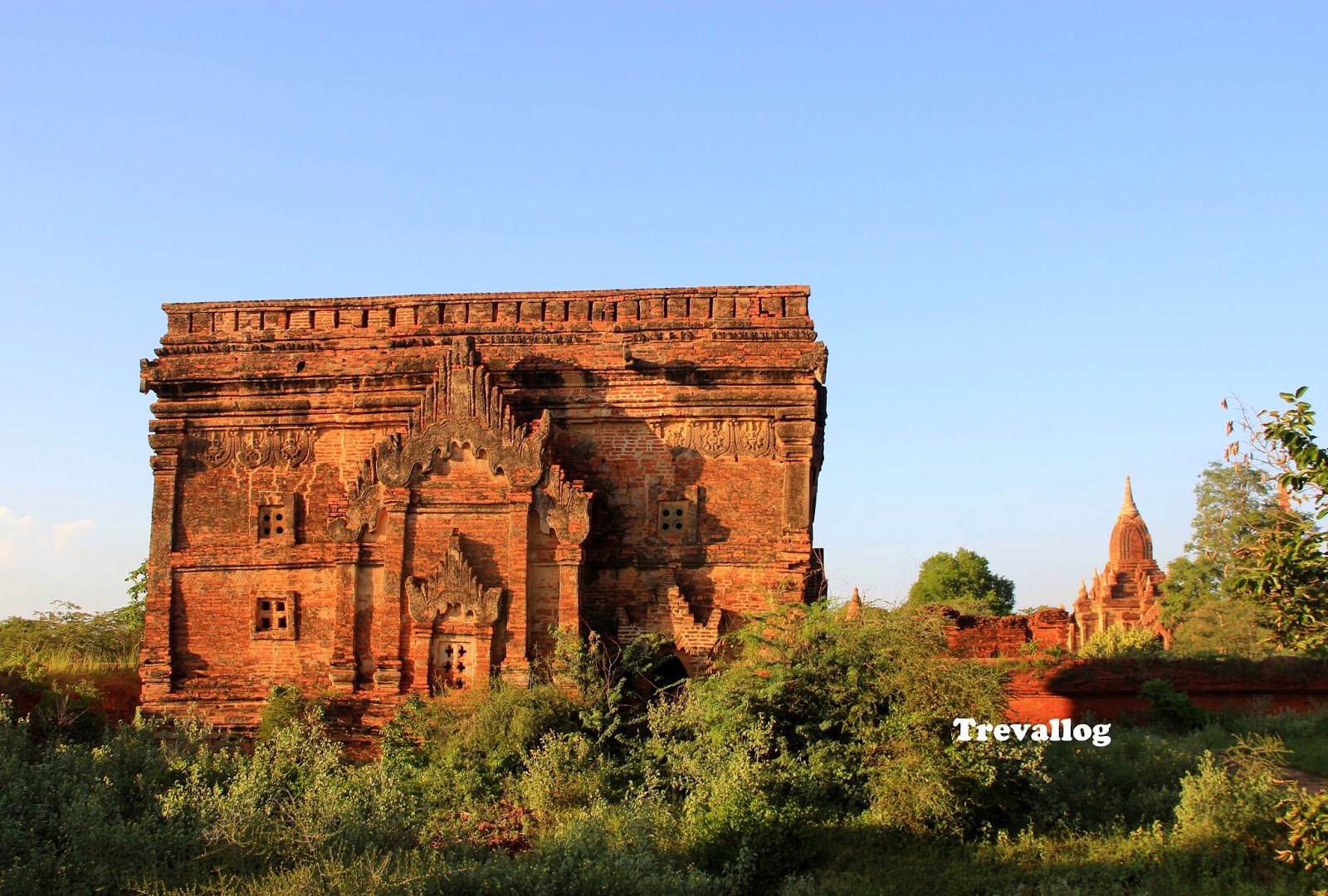 In Bagan
And eventually we settled ourselves at Pyathada Paya for sunset.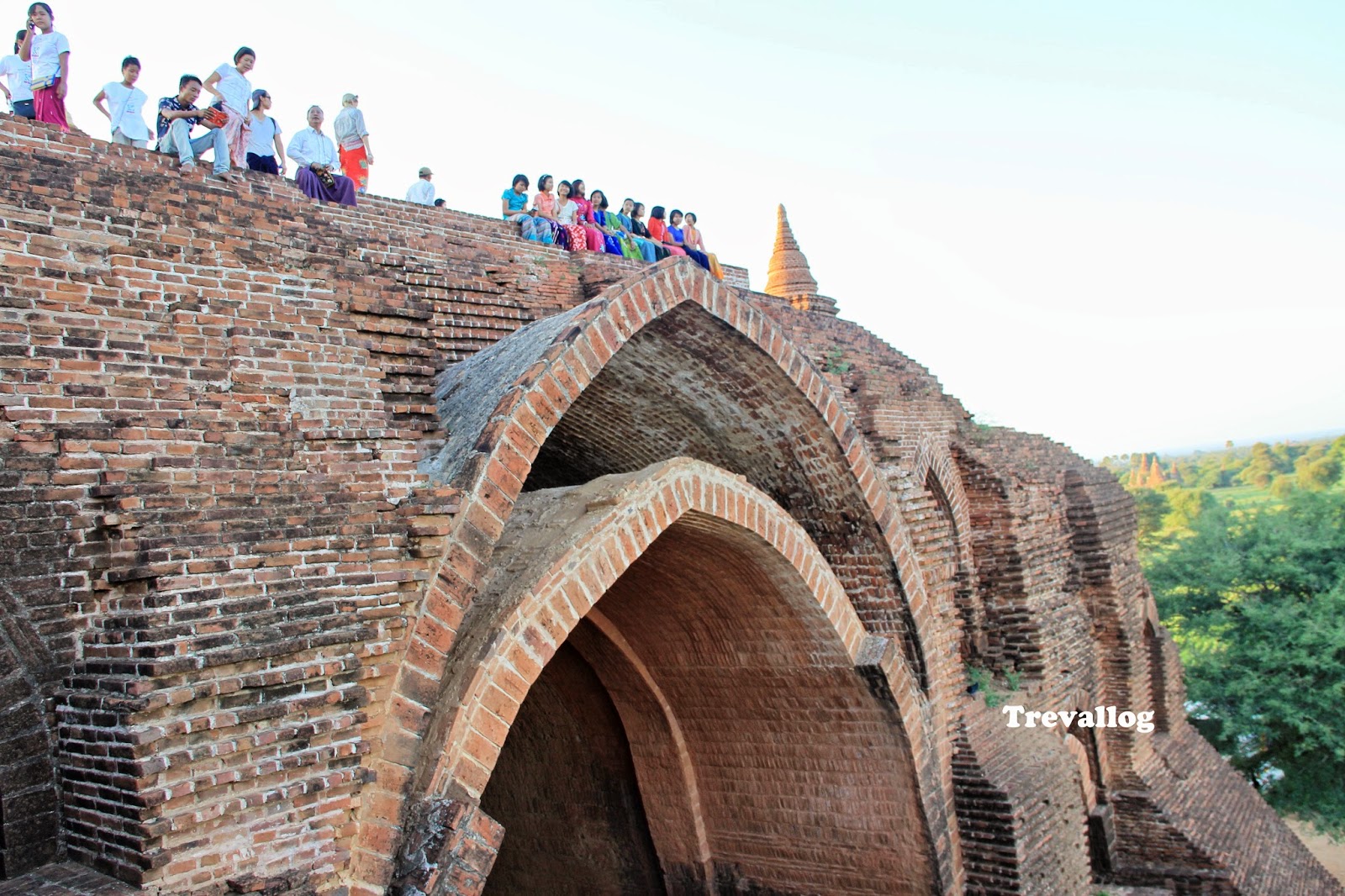 Getting ready for sunset at Pyathada Paya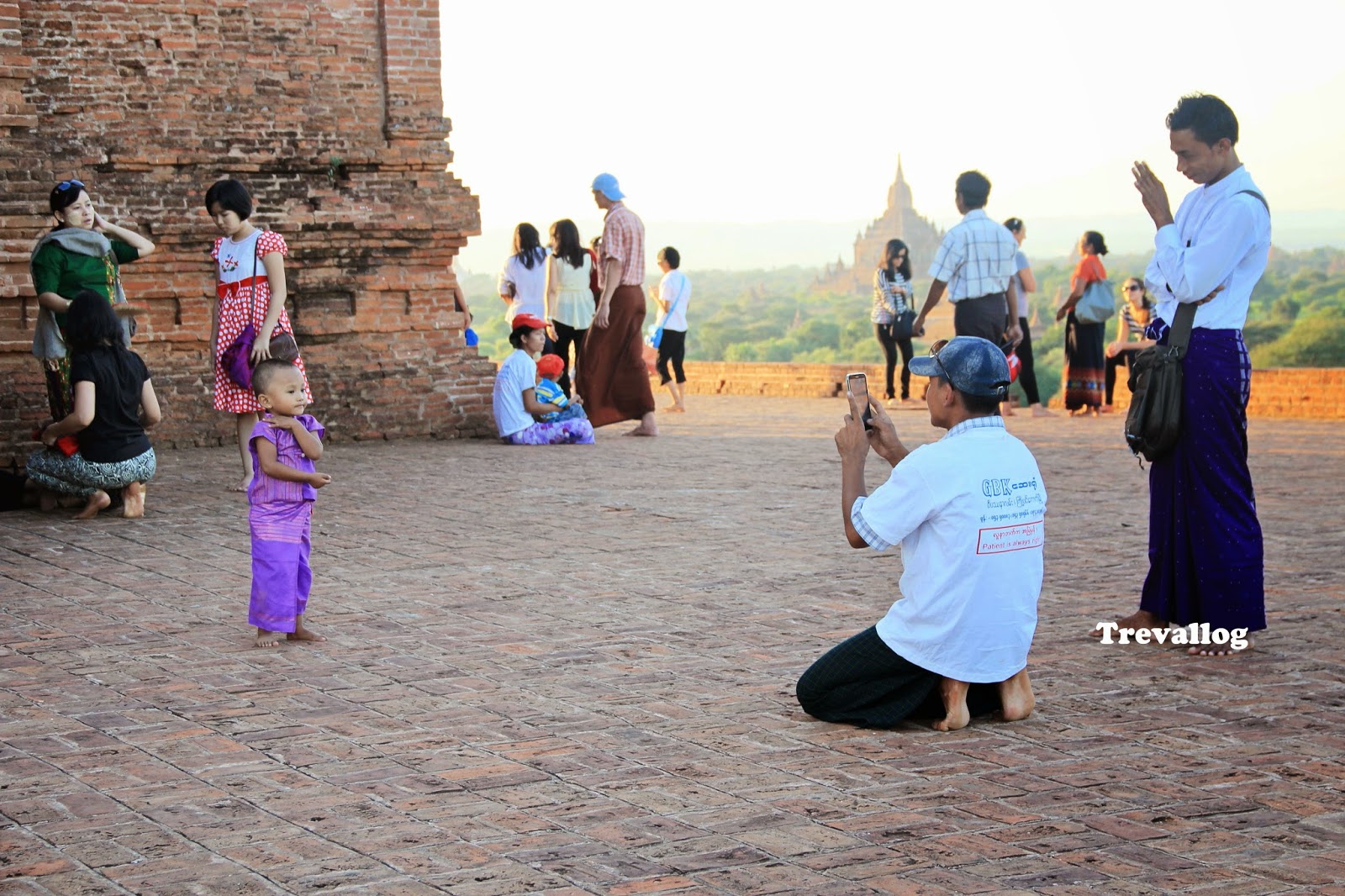 Shooting of little kid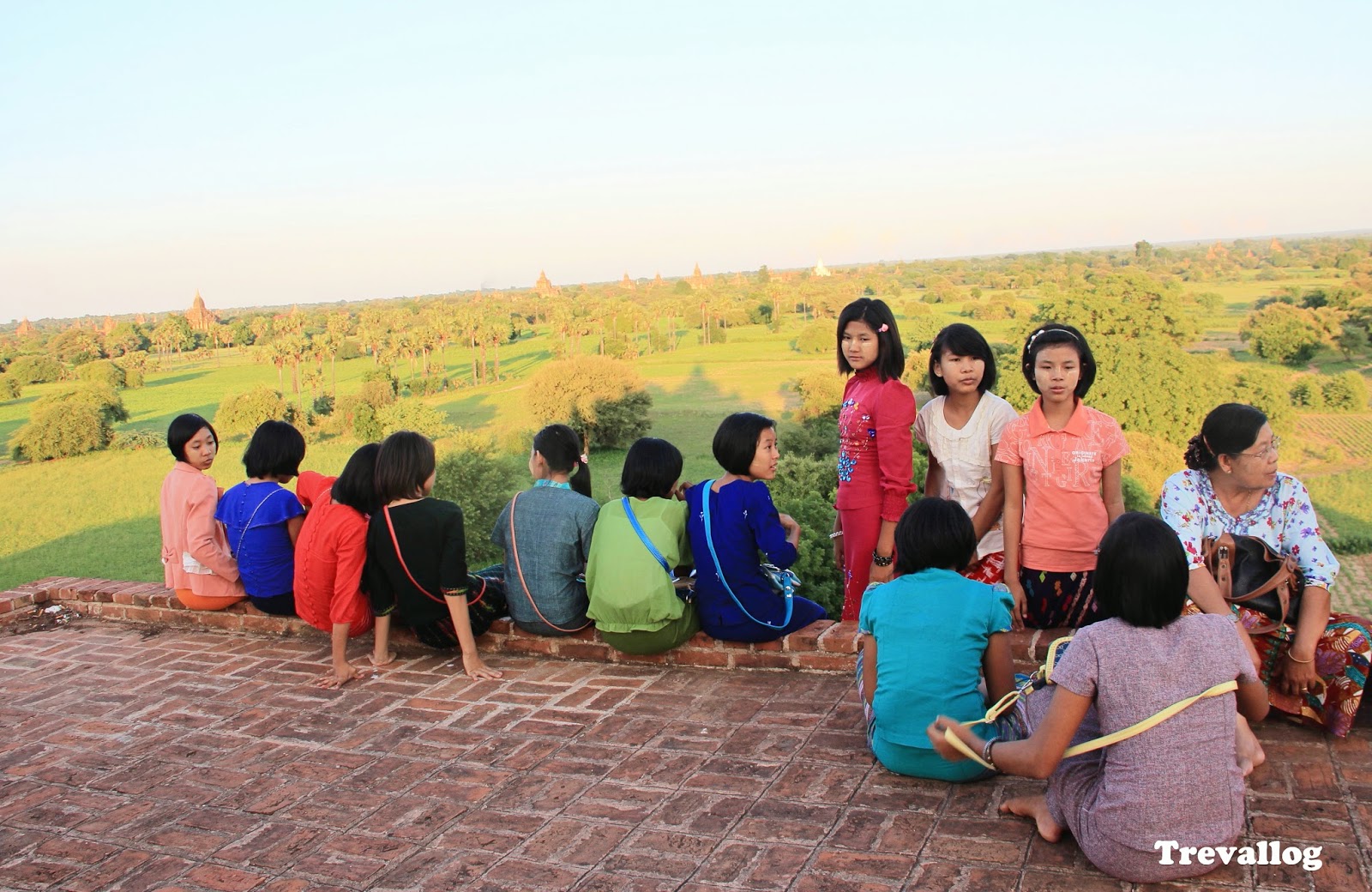 Candid shoot of whom I suspect as locals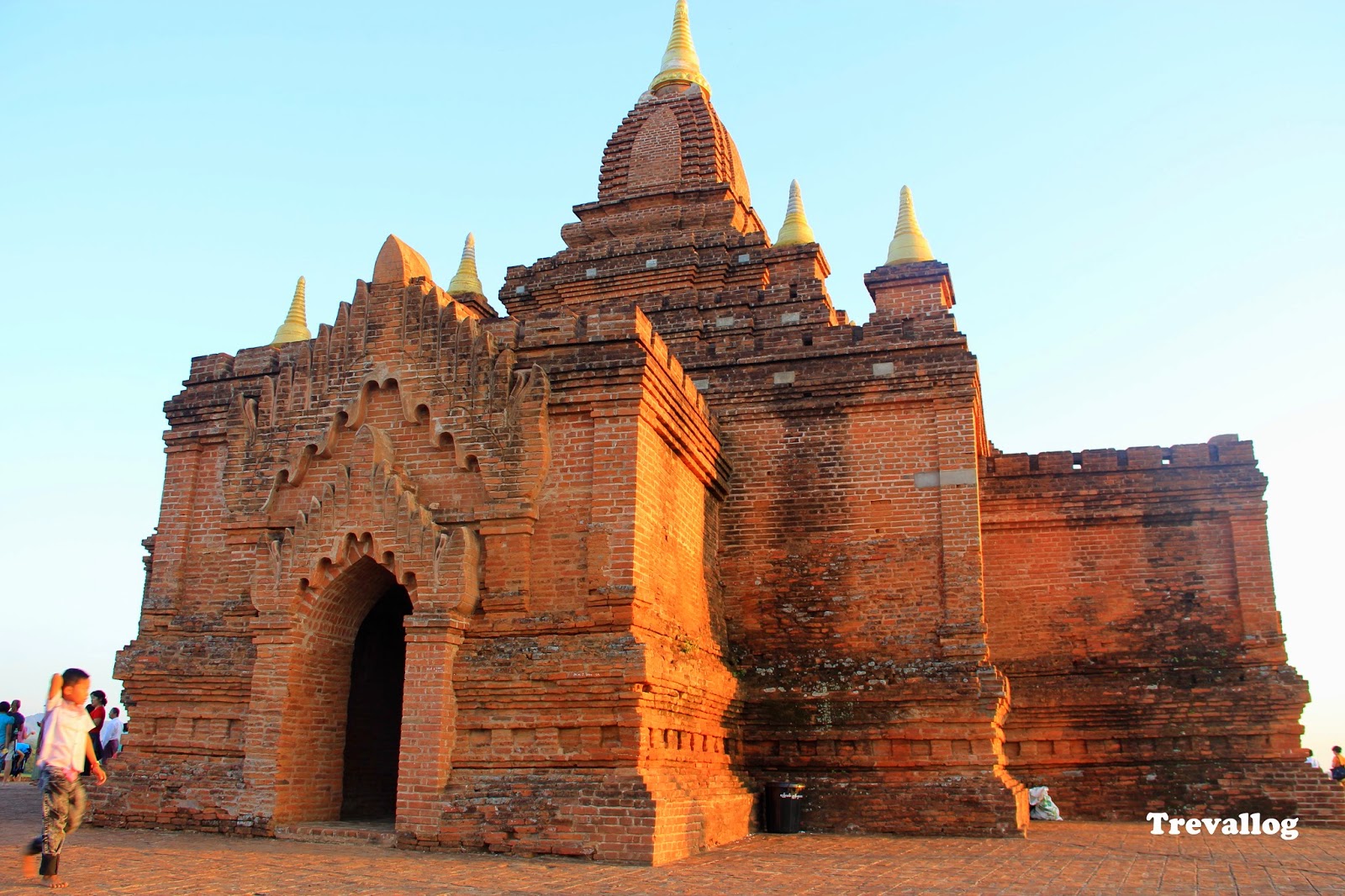 At the top of Pyathada Paya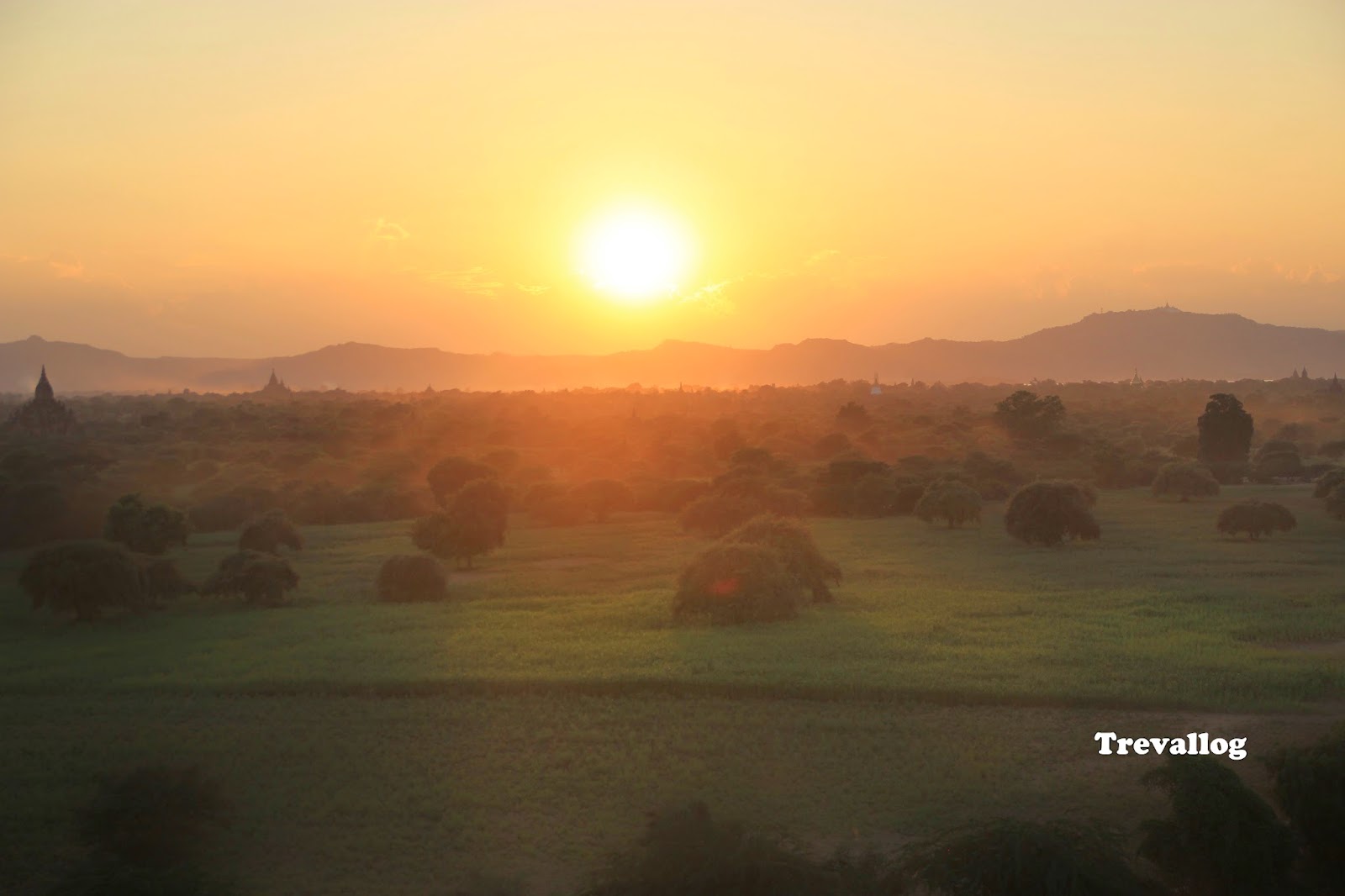 Sunset at Pyathada Paya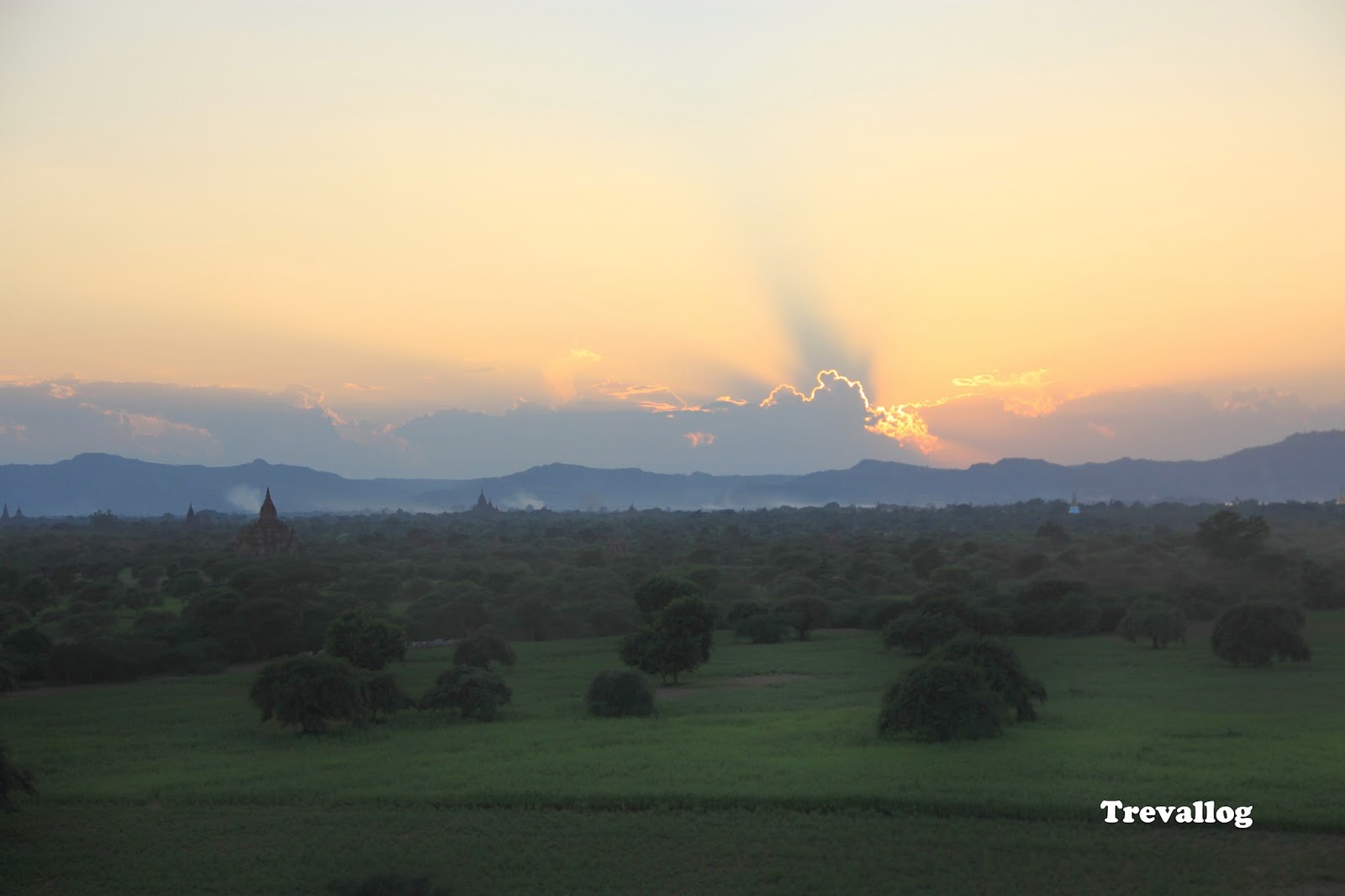 Sunset at Pyathada Paya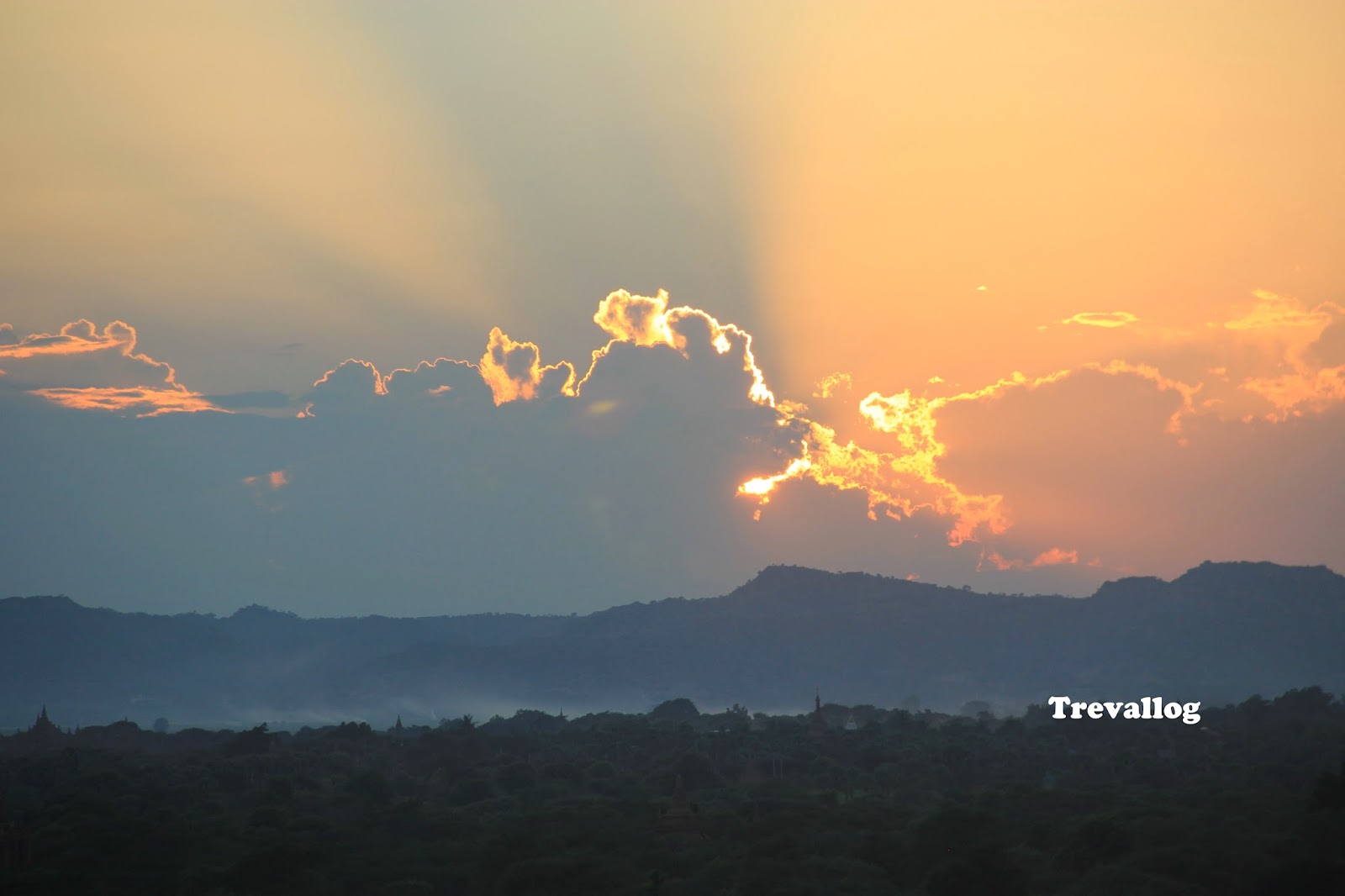 Sunset at Pyathada Paya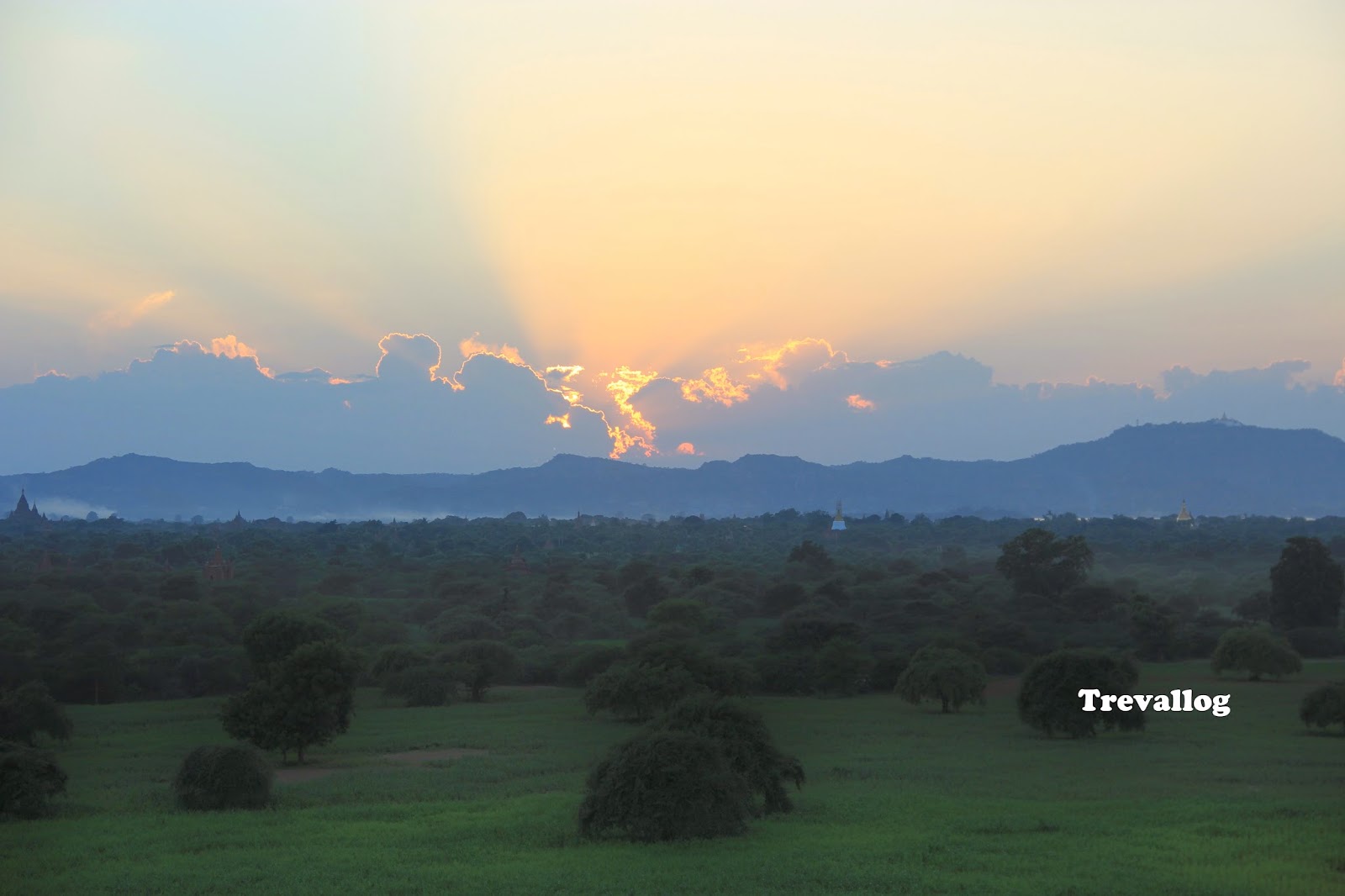 Sunset at Pyathada Paya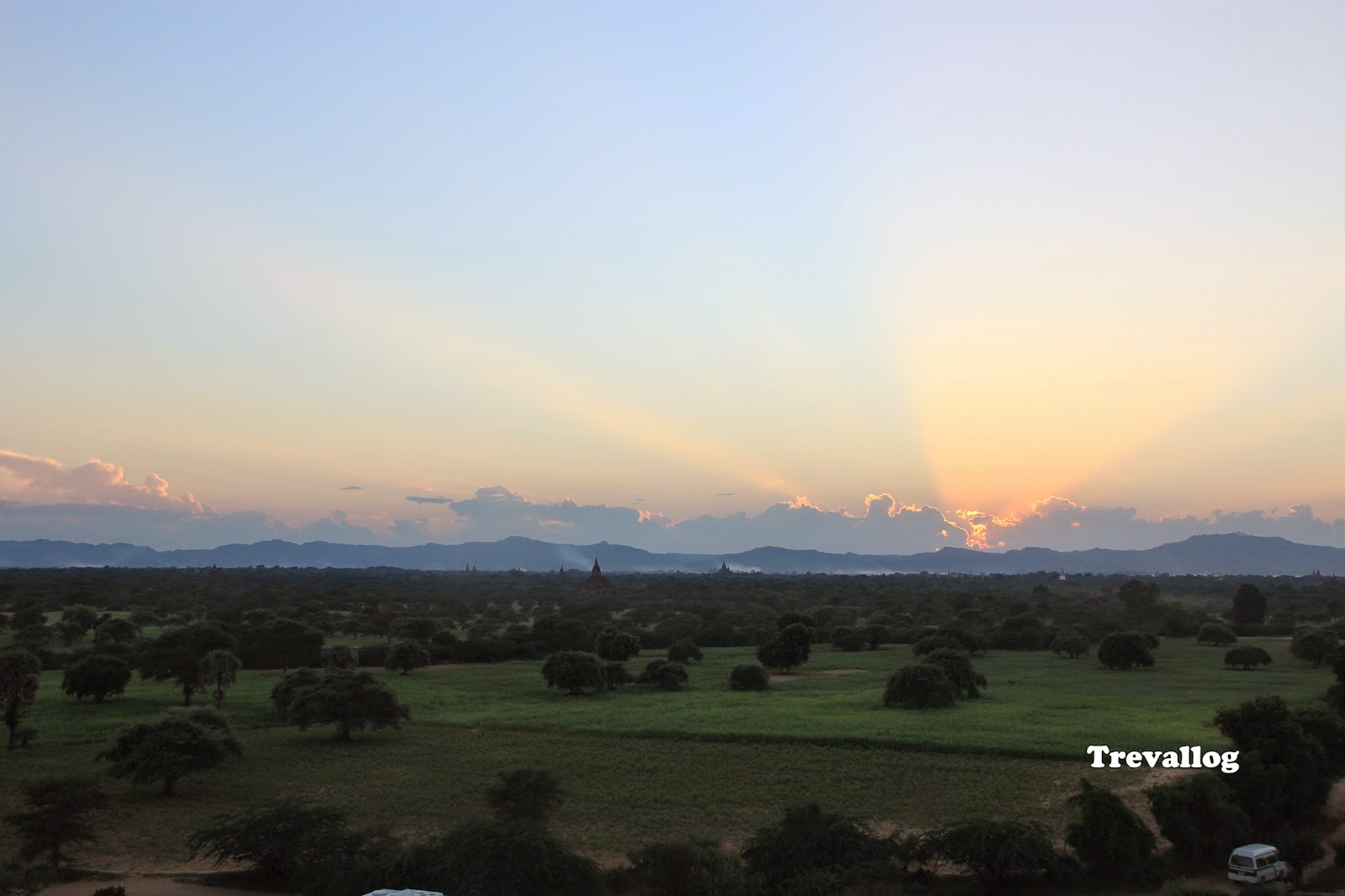 Sunset at Pyathada Paya
After sunset, we went to Weather Spoon's for dinner. The serving time took 1 hour too! In my opinion, I do not find the food as very good, considering they are at the top of tripadvisor list.
After dinner, we went to bus station. At about 9.30pm we boarded overnight bus which will take us to Mandalay.
Date visited: 23 October 2014