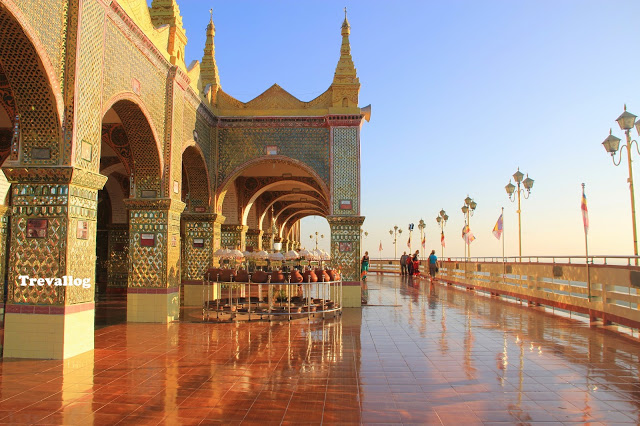 It was the worse overnight bus we took in Myanmar. My friend almost vomit, and I was cursing about the loud yell every time the bus stop at any drop off point. We arrived in Mandalay bus station at 2am. Upon arriving, there are many shouting in local language, I'm not sure if it's some arguments, or they are just trying to get attention of bus passengers. And it was very dark and dirty at the bus station.
What makes the whole thing worst is our terrible driver. He was not there when we arrived, we called him and the phone was off. Eventually we called our travel agent in Yangon, and he made some calls, and told us to wait a while. So we sat down in a rundown coffee shop until he showed up at 2.45am. Then we went to hotel to check in and rest til morning.
We were all fresh and ready for breakfast at 9am, unfortunately the hotel breakfast was already finished at 9am. So we had to eat outside. Our driver drove us to Mandalay Donuts. There was not many selection of food there, only donuts, bakeries, some fried snacks, and noodle. We ordered noodle, and we were served instant cup noodles! So much for the first impression of Mandalay.
Our first stop for sightseeing of the day is Maha Muni Pagoda. At the center of pagoda, there is a section where only men are allowed inside. The statue of Buddha is located at this center section. Men pray and give donation in the form of golden leaf. They would stick the golden leaf on the statue. Due to overwhelming amount of golden leaf on the statue at Maha Muni, the shape of the statue has changed, only the face remains the same as original statue.
Maha Muni Pagoda
Our next stop is marble carving street. It was a street with many vendors selling carved marbles. We bought a rabbit marble for 2500 kyats. Then we went to a golden leaf beating workshop. We saw the process of beating gold, to be made into golden leaf for donation. Our lunch was at Unique Restaurant.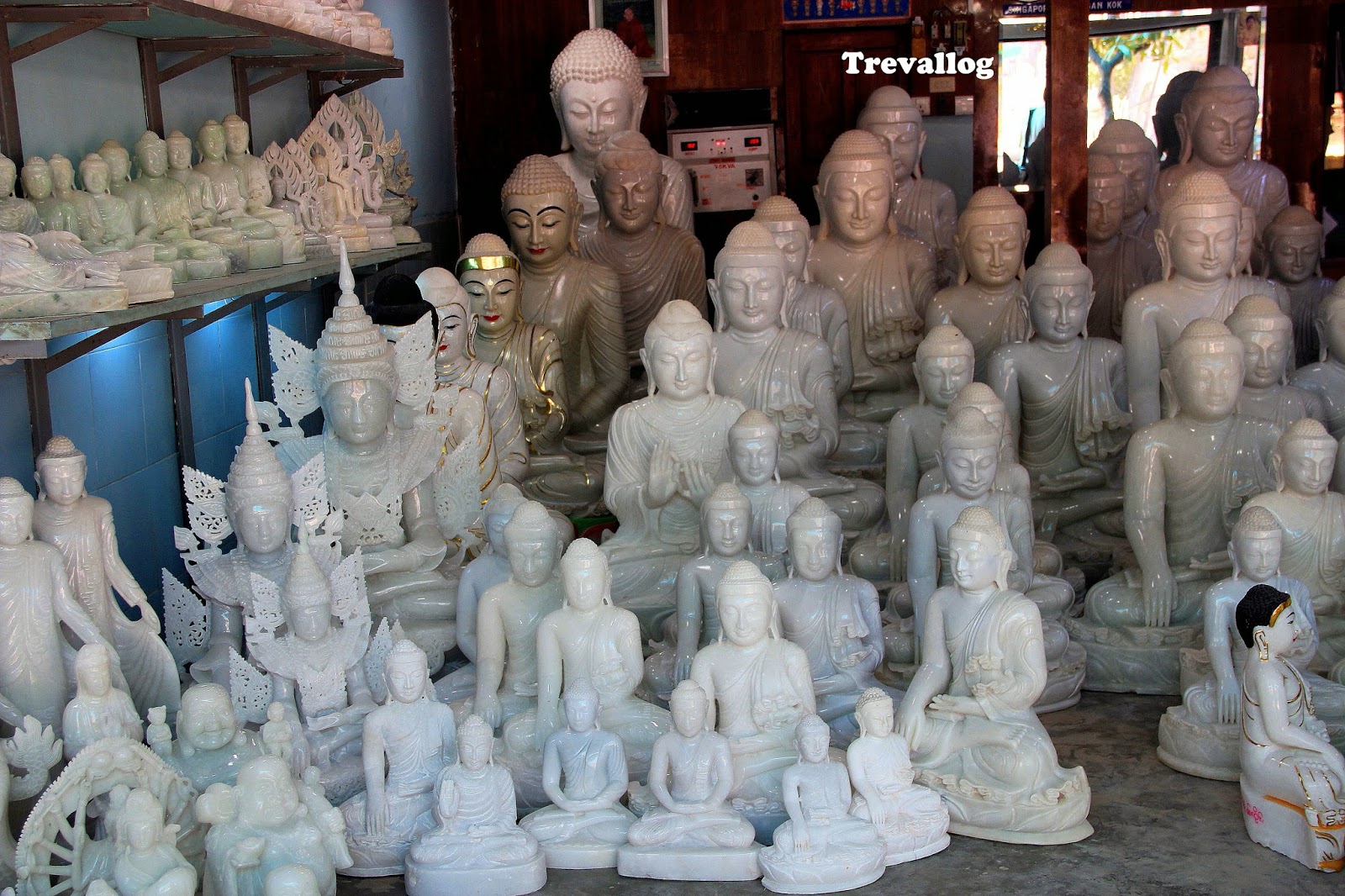 Marble carving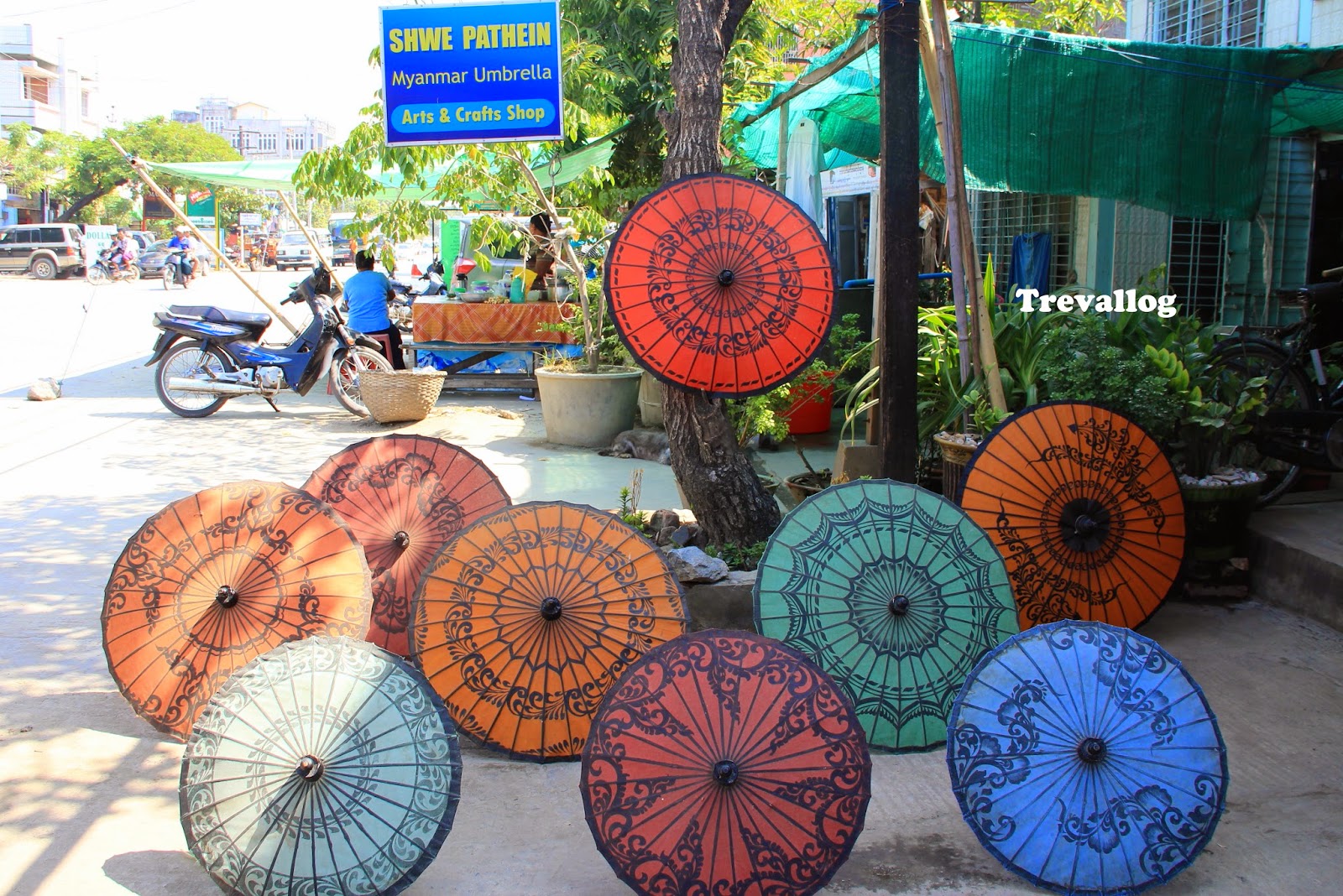 Myanmar umbrellas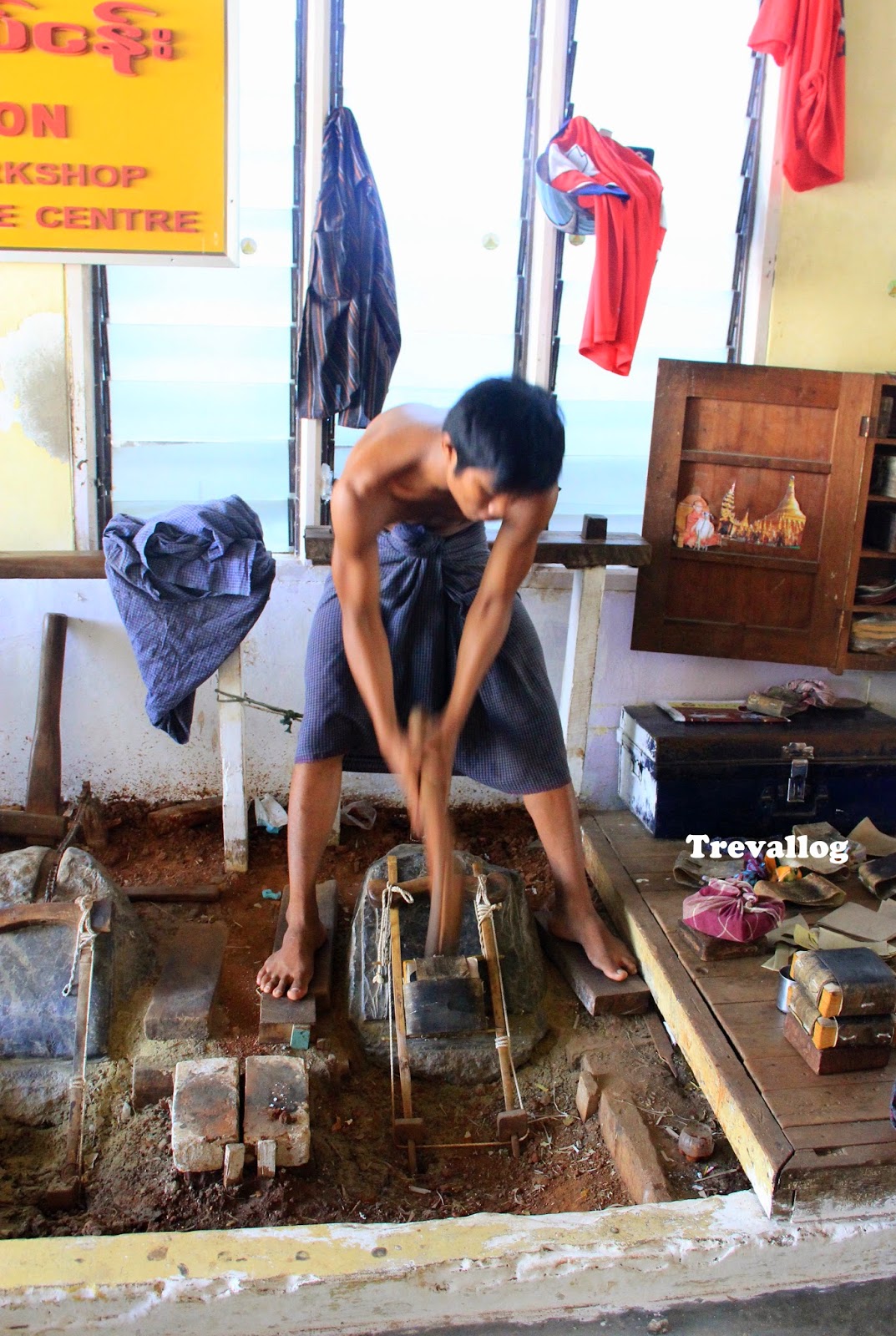 Beating the gold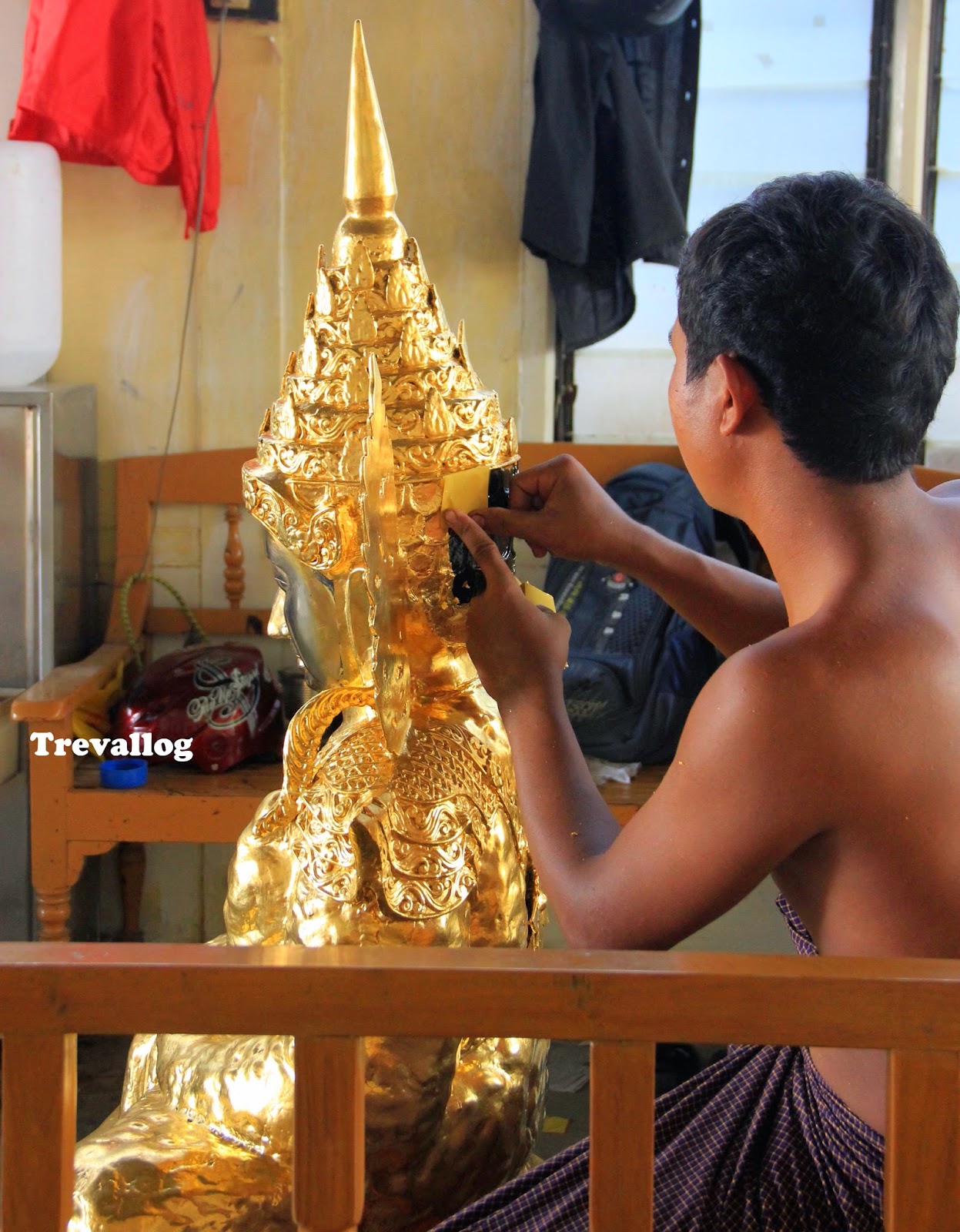 Sticking of gold to statue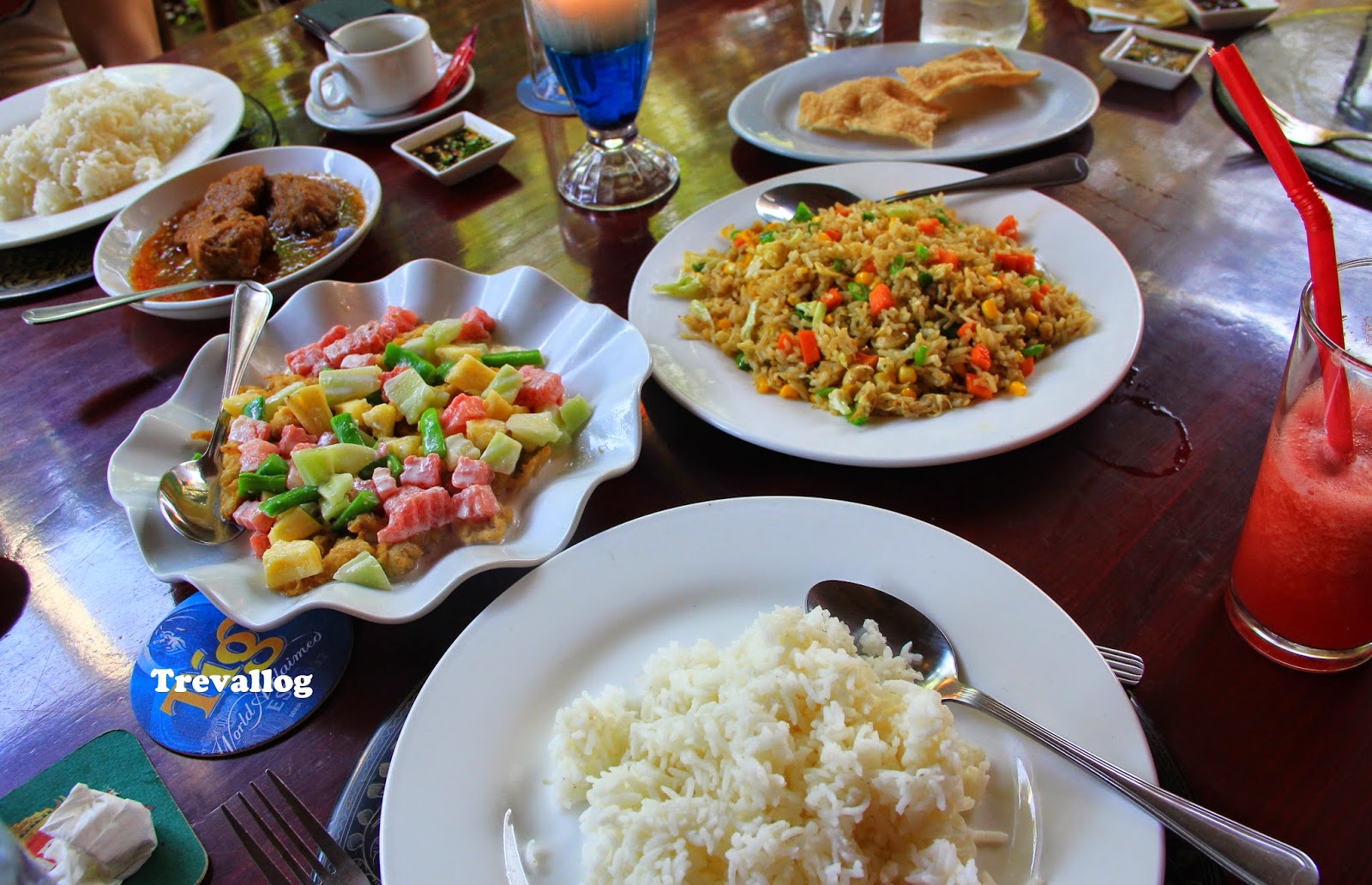 Lunch at Unique Restaurant
After lunch, we explored the Royal Palace. It was really a big complex with so many halls. There is a watch tower too. For some of the halls, there is a wood shelter on the roof.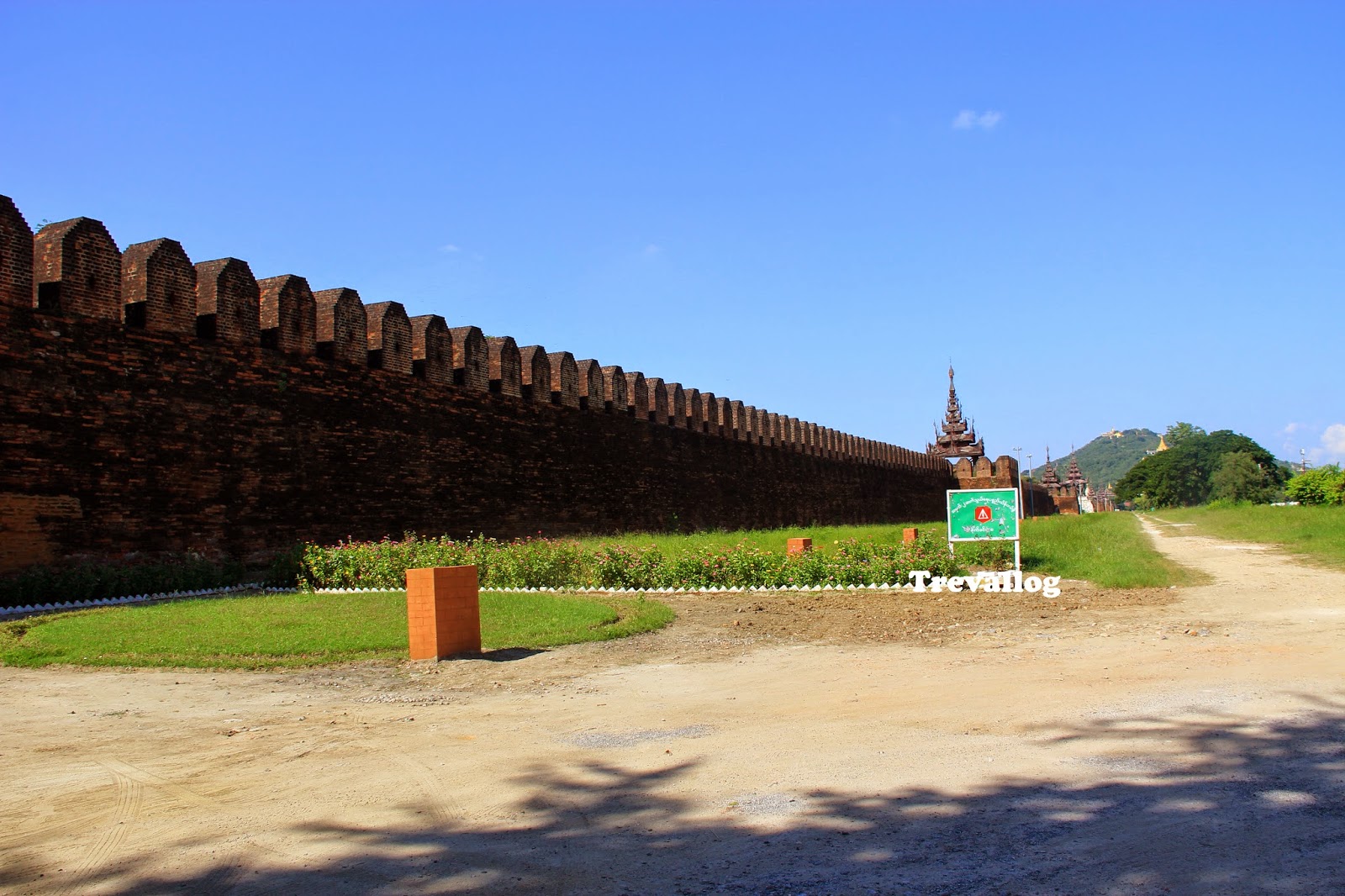 In front of Royal Palace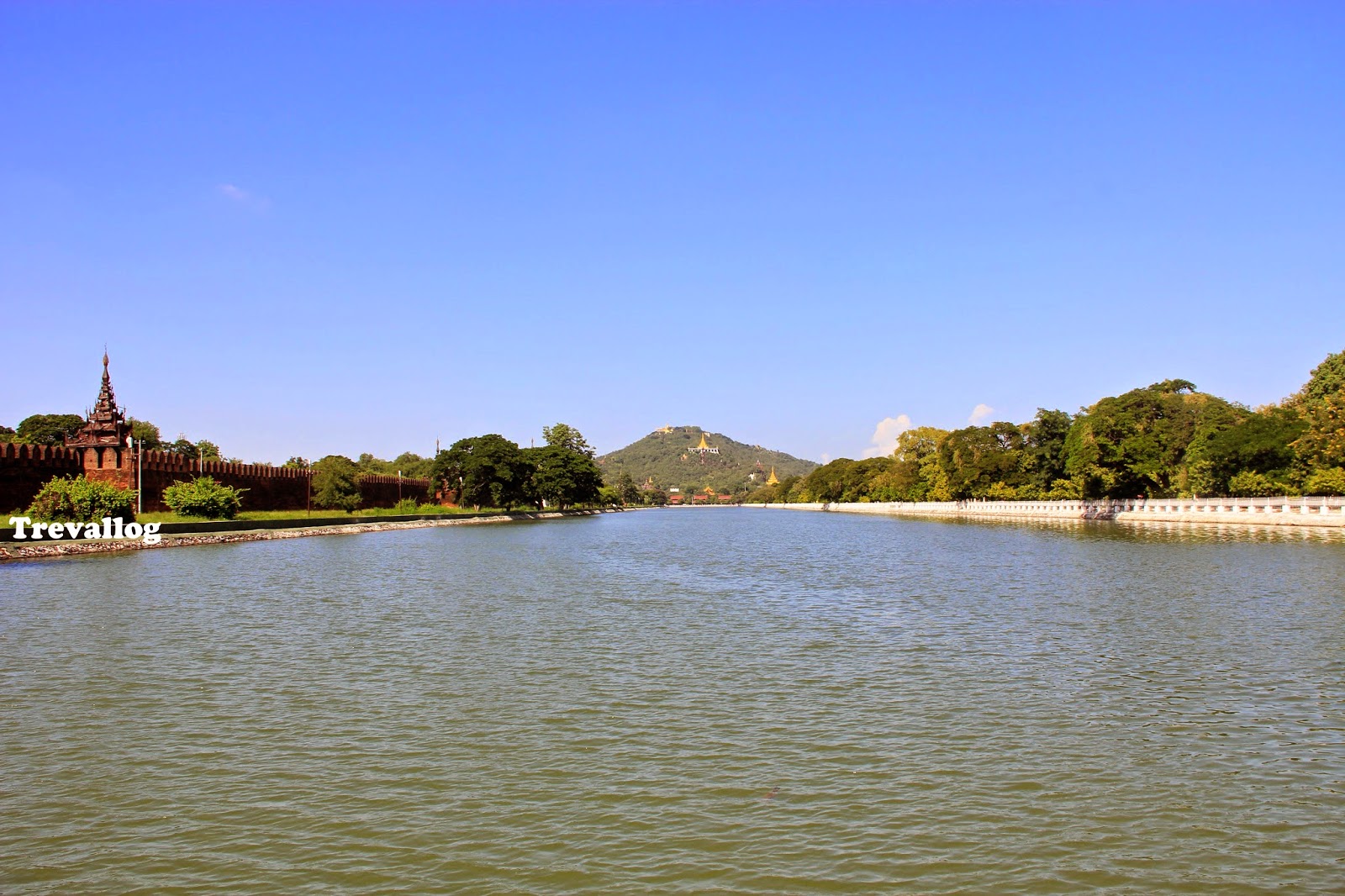 In front of Royal Palace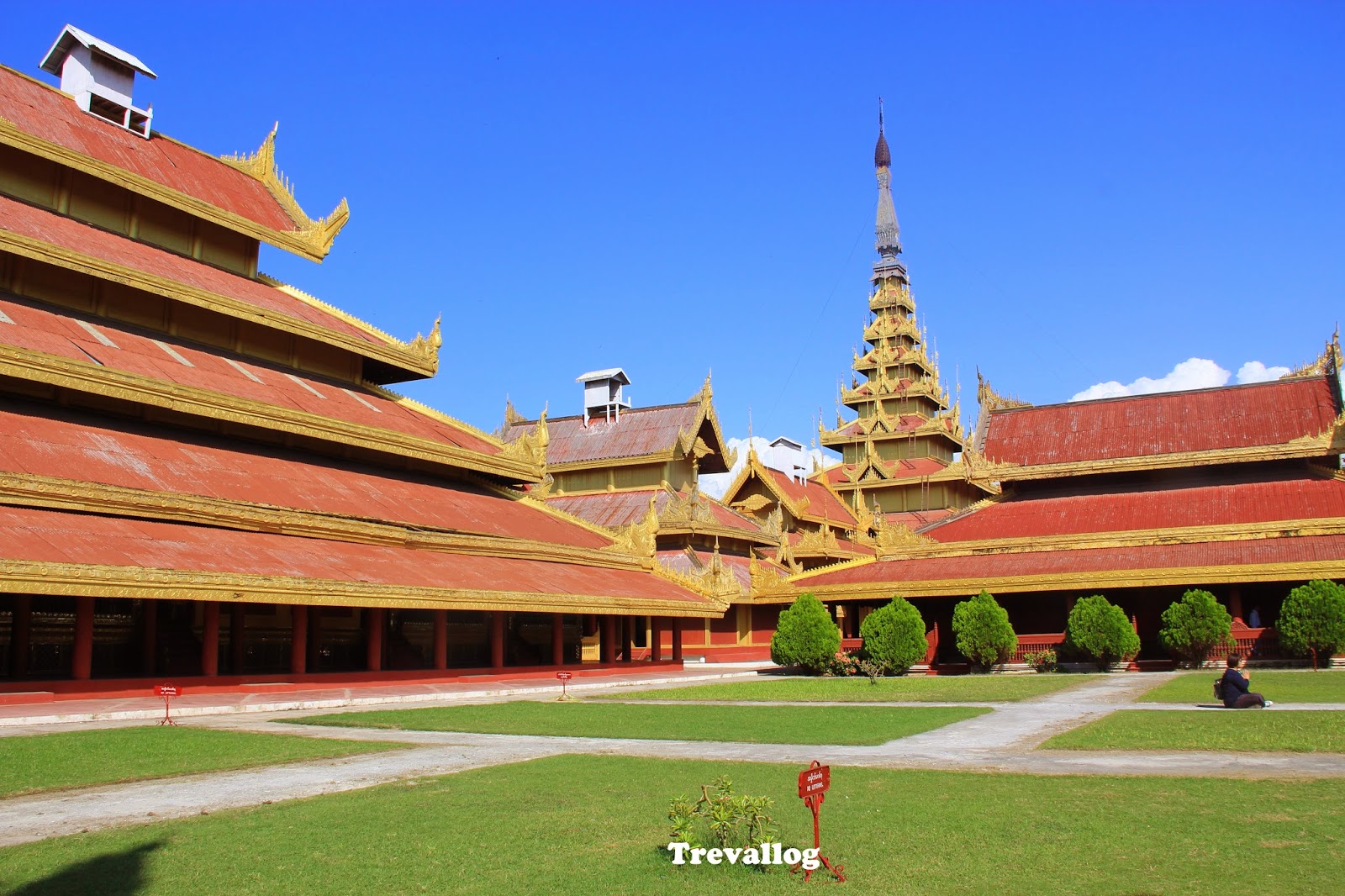 Inside Royal Palace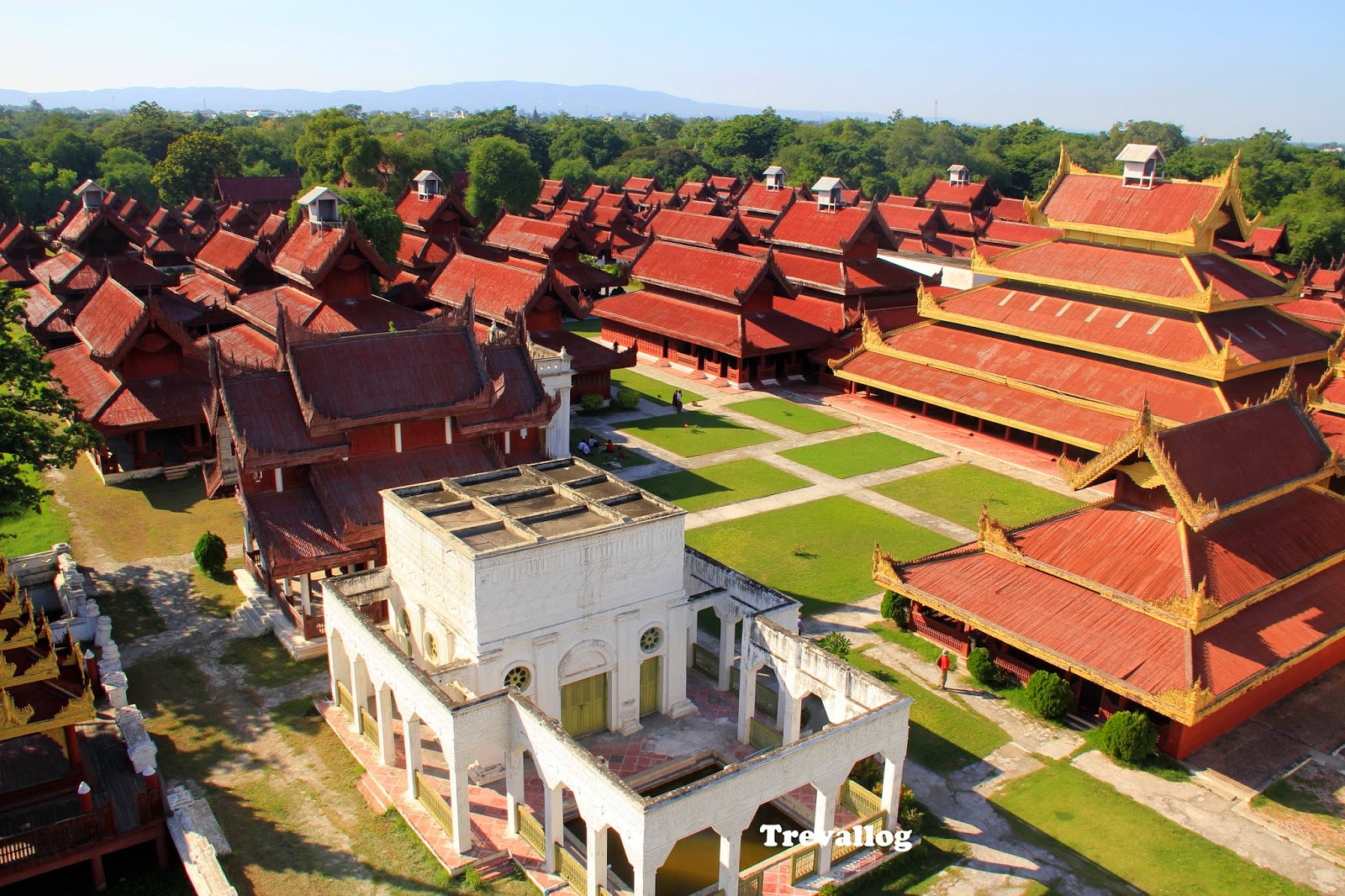 The magnificent Royal Palace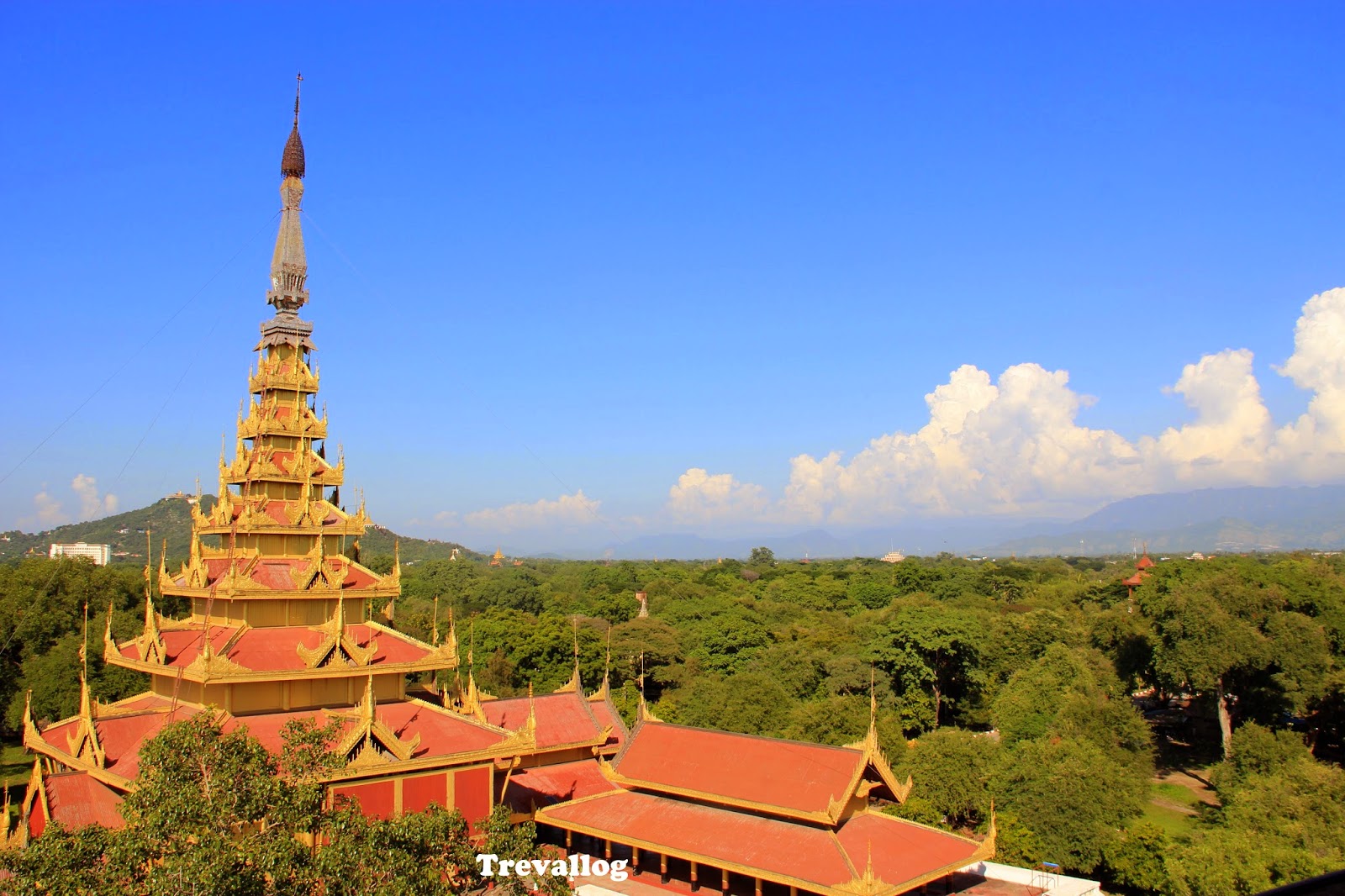 At Royal Palace, view from top of watch tower
View from watch tower at Royal Palace
Then we went to Atumashi Monastery, before heading to nearby Golden Palace Monastery (Shwe Nandaw Kyaung). I love love love the wood carvings on the doors, door frames, and walls. Afterwards, we went to Kuthodaw Pagoda to see the World's largest book. And eventually we waited at Mandalay Hill for the sunset.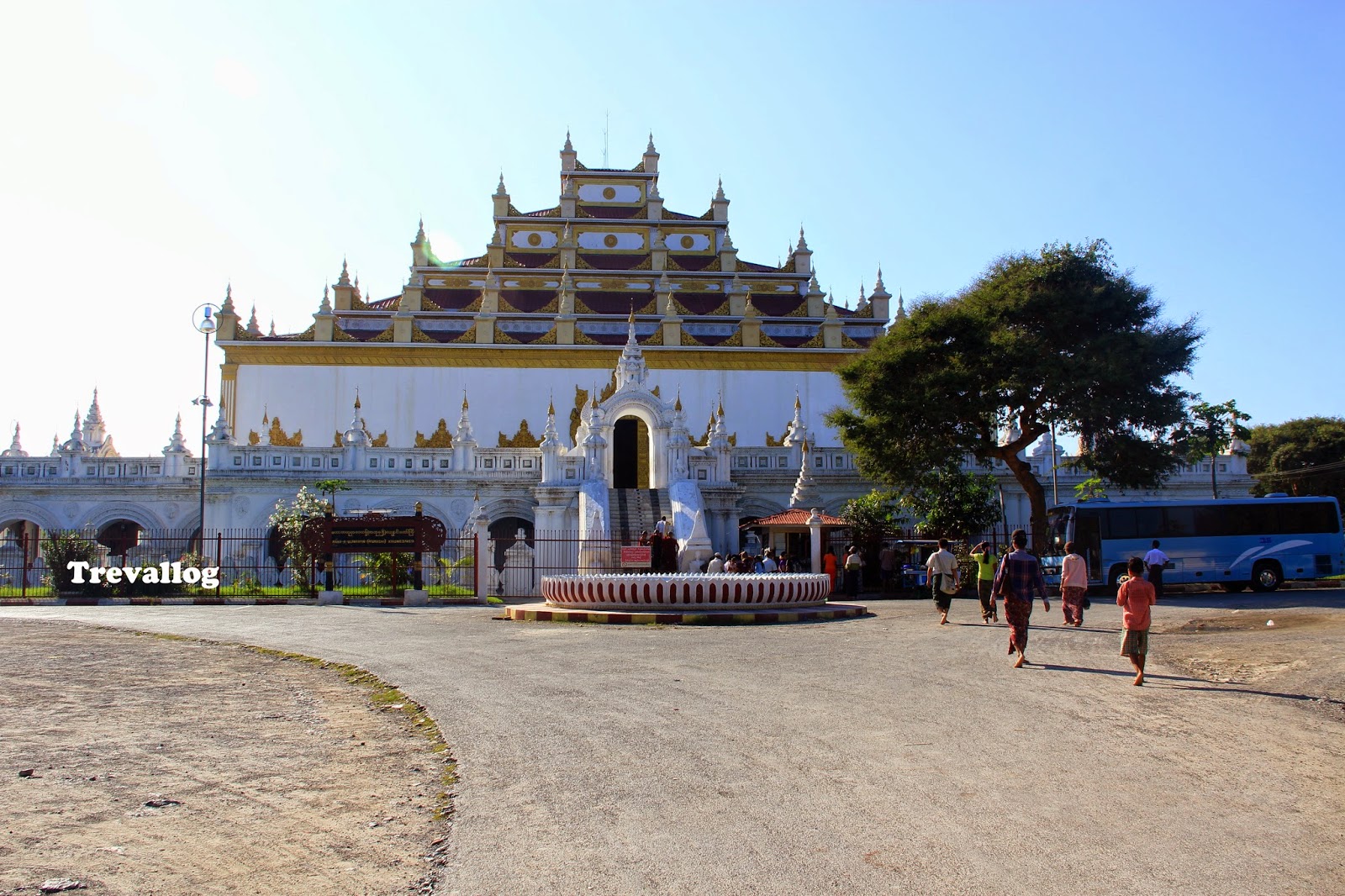 Atumashi Monastery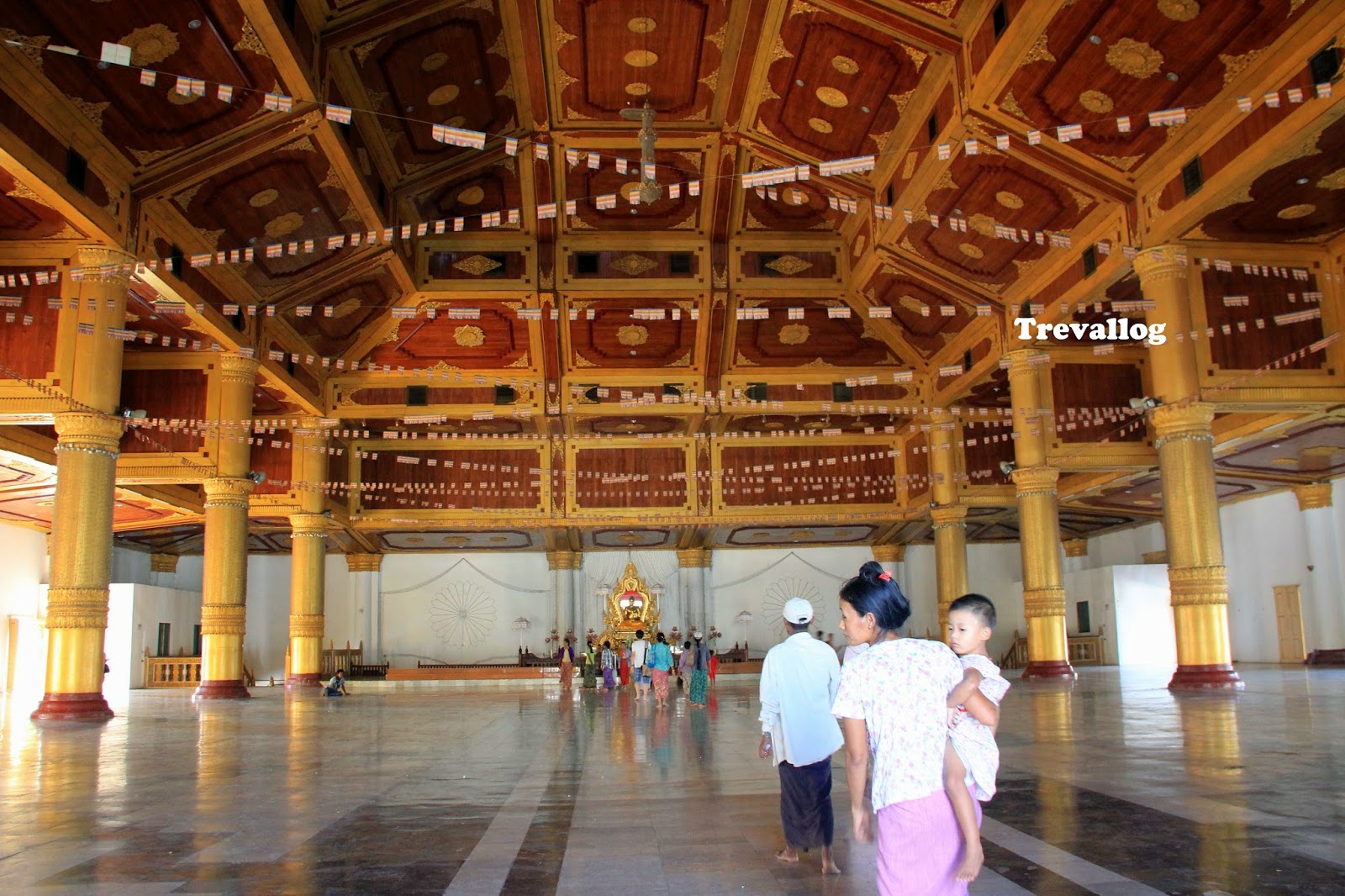 Inside Atumashi Monastery, nothing much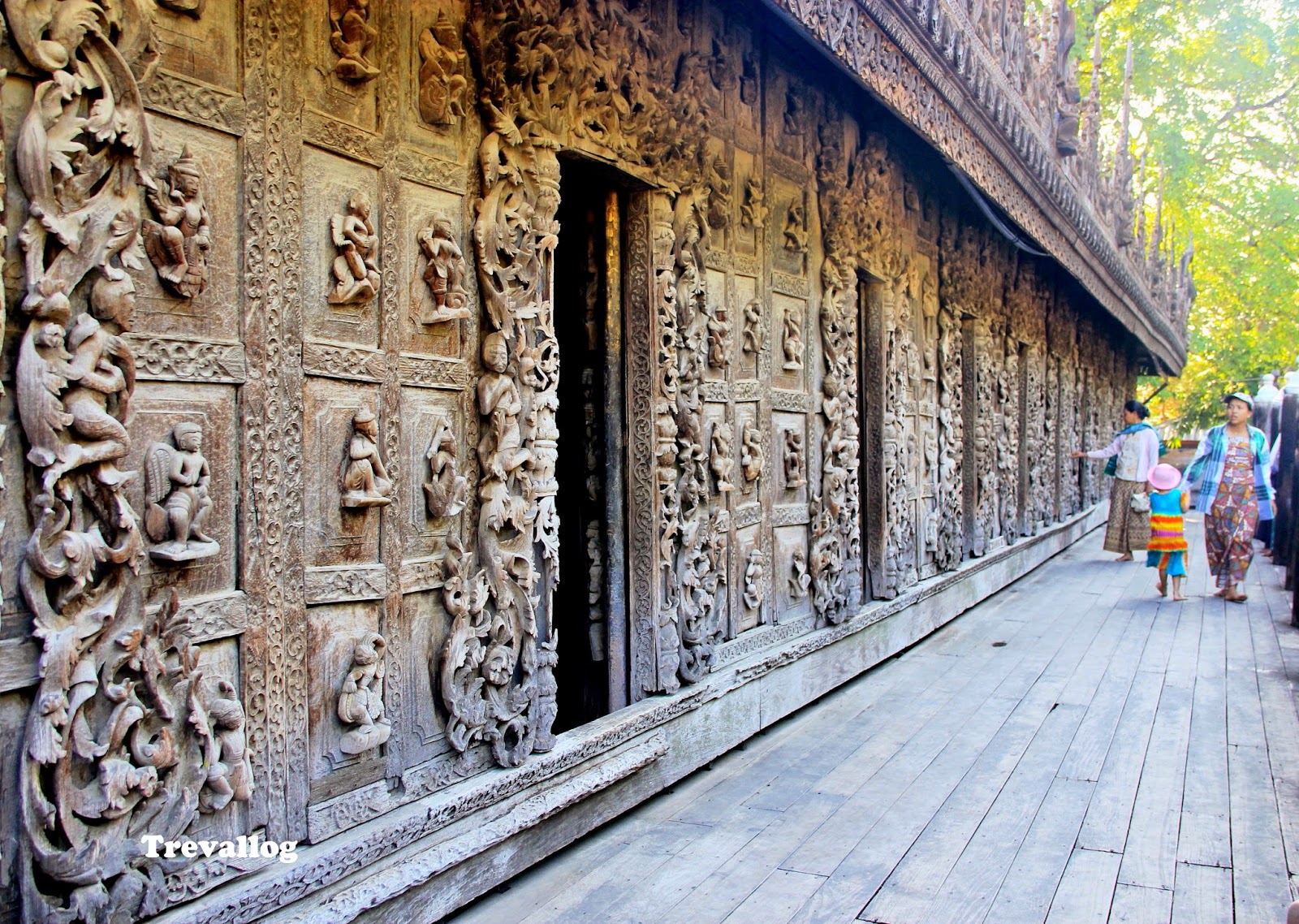 The wonderful wood carving at Shwe Nandaw Kyaung (Golden Palace Monastery)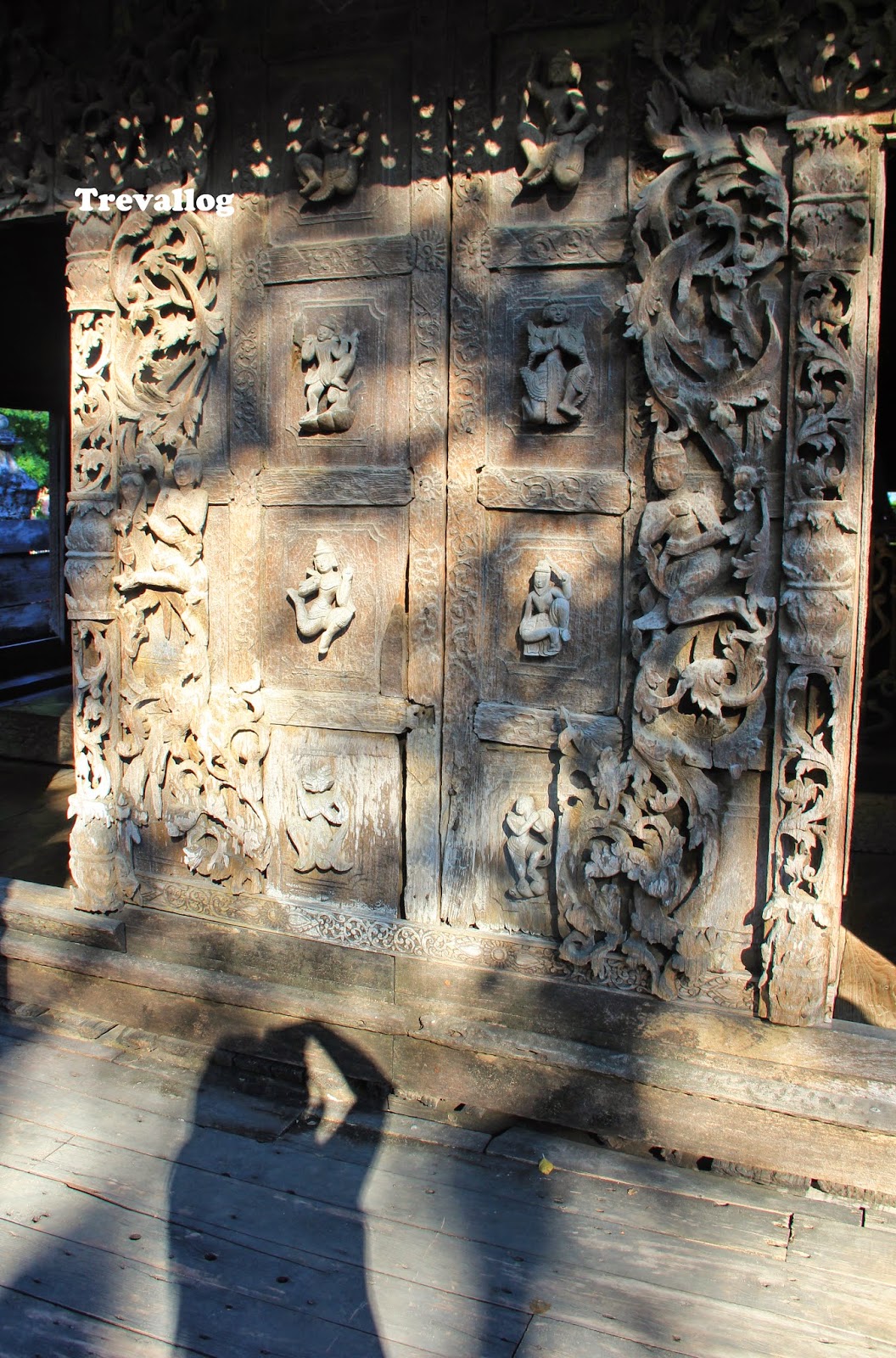 At Golden Palace Monastery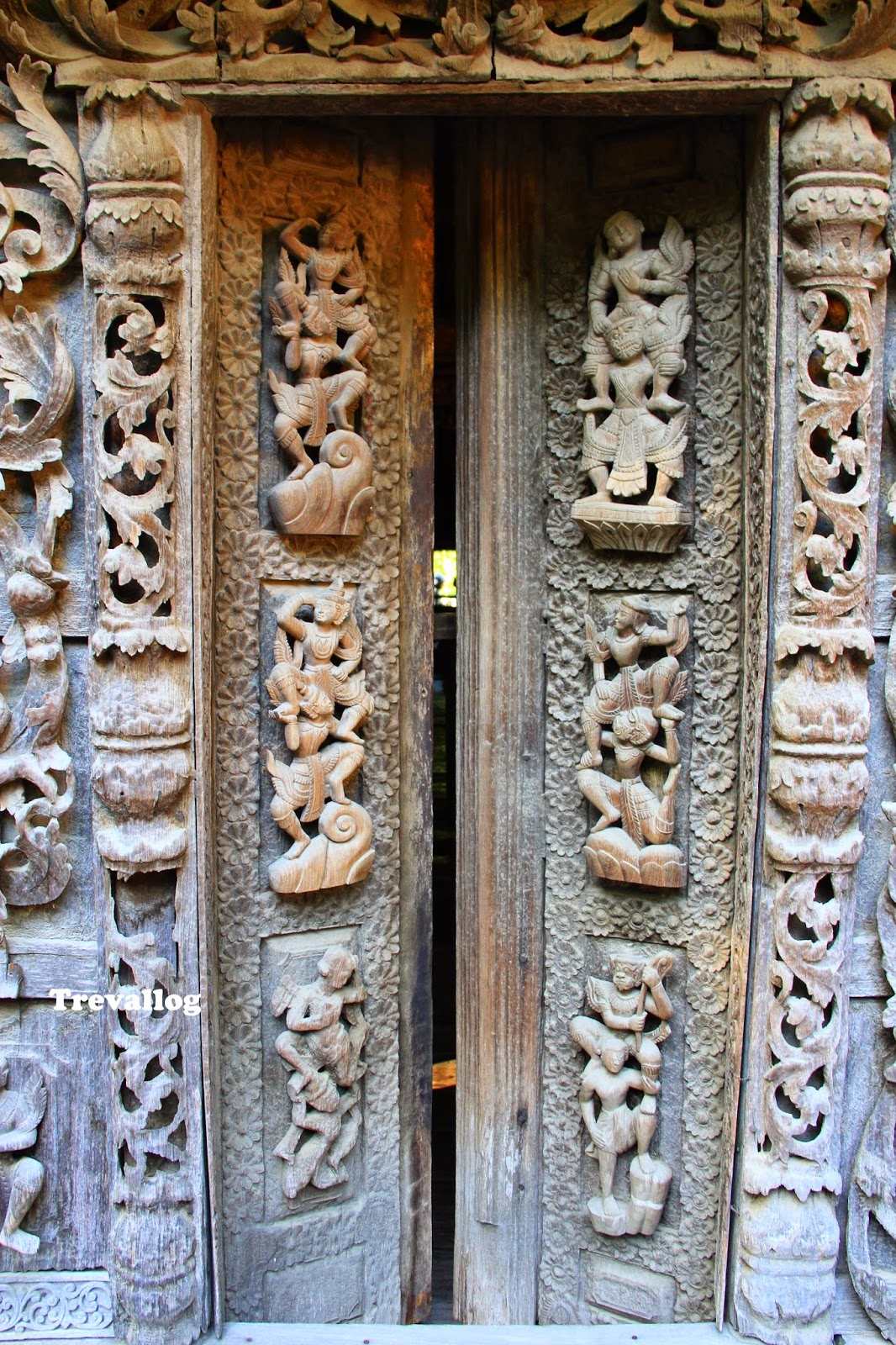 Very sweet door at Golden Palace Monastery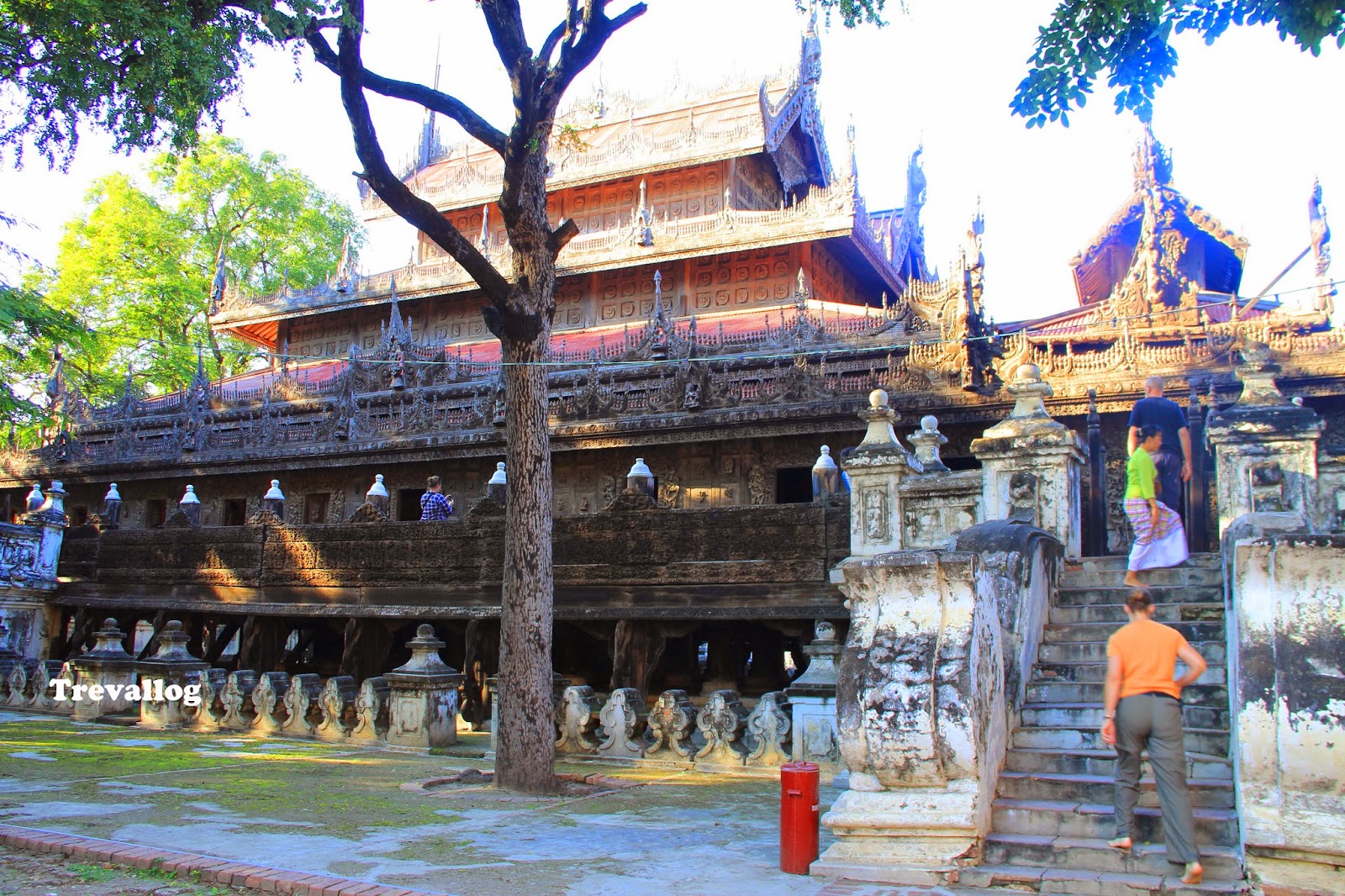 The Golden Palace Monastery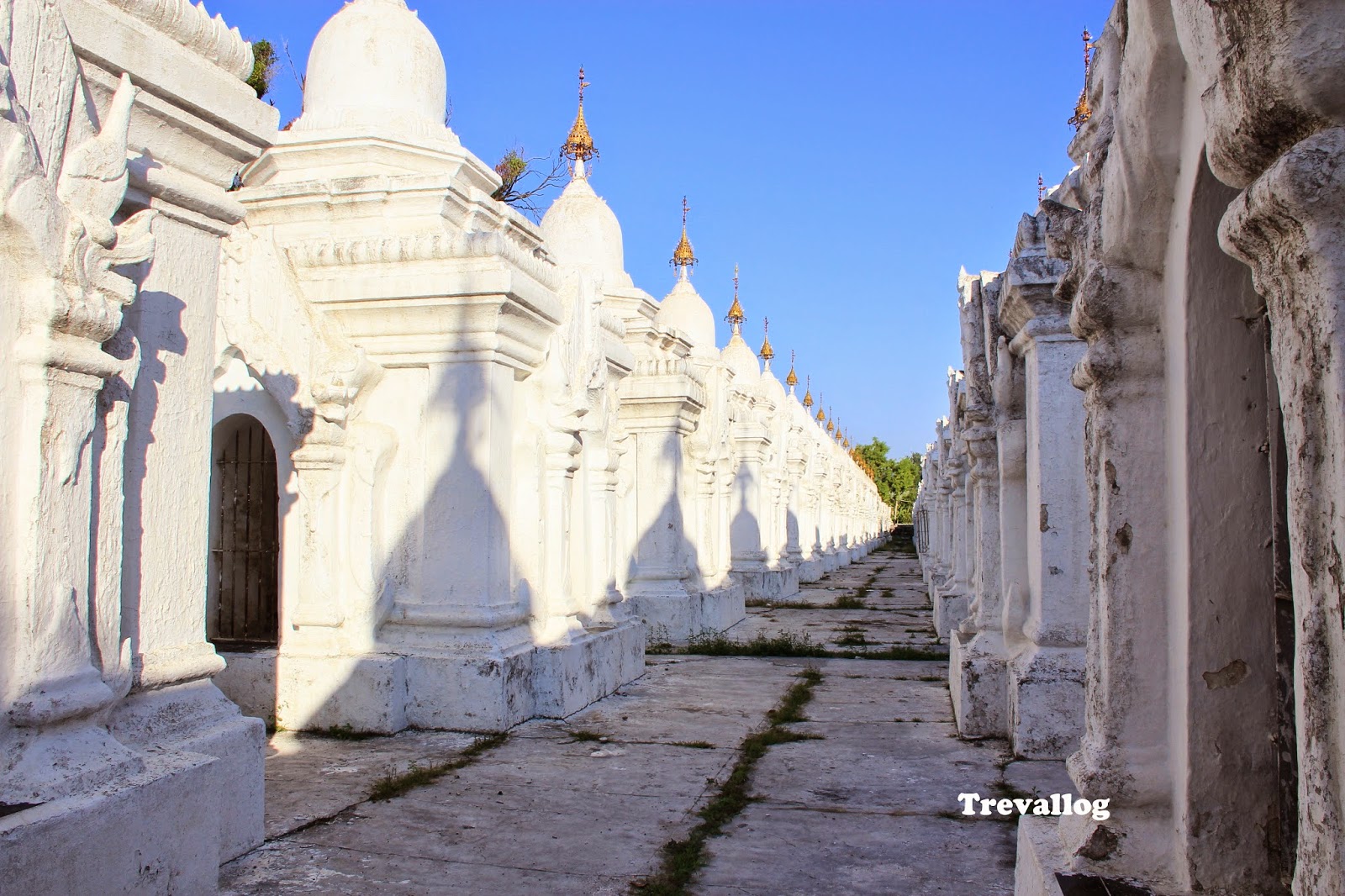 Kuthodaw Pagoda (the world's largest book)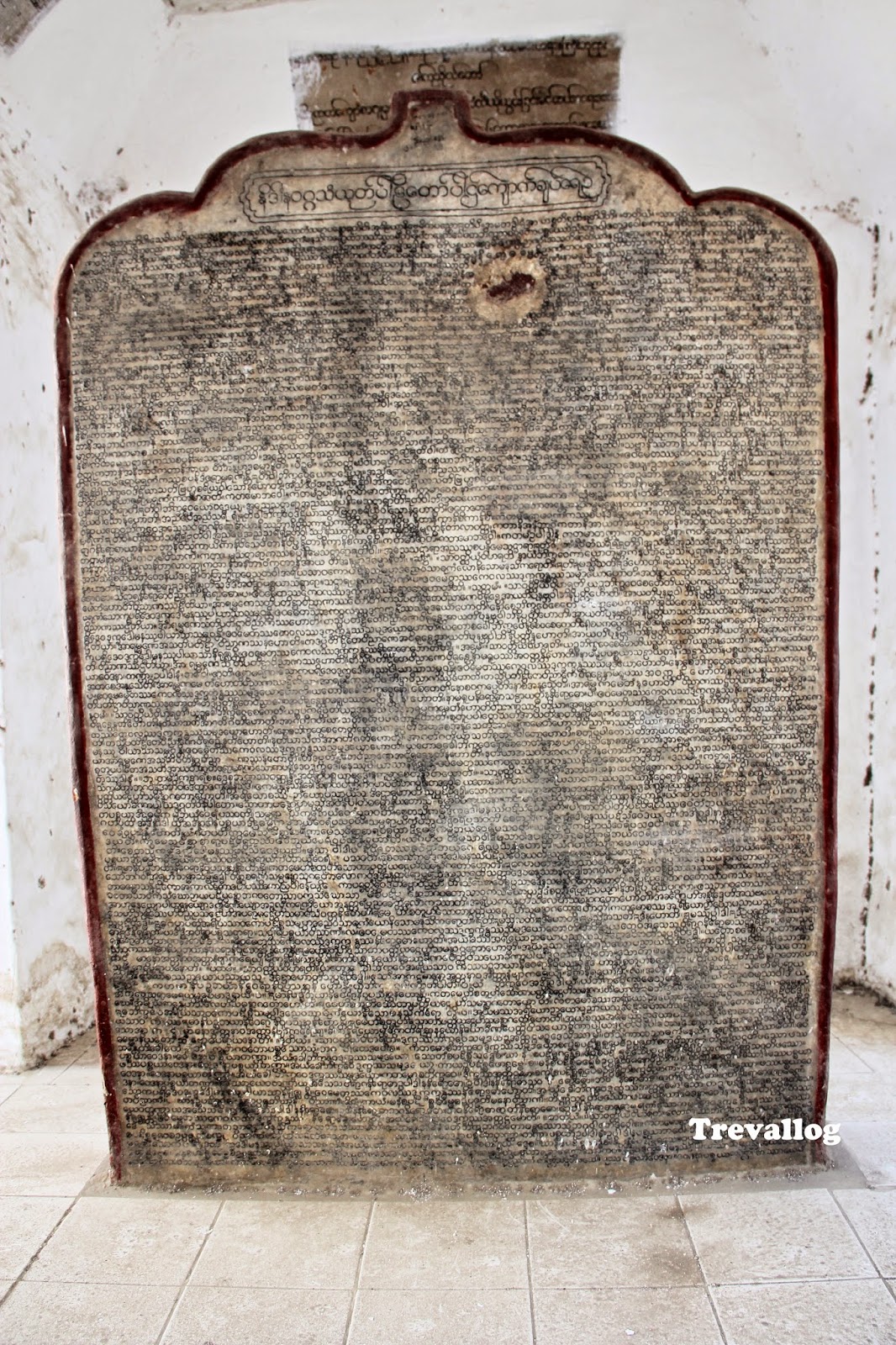 And this is one page of the world's largest book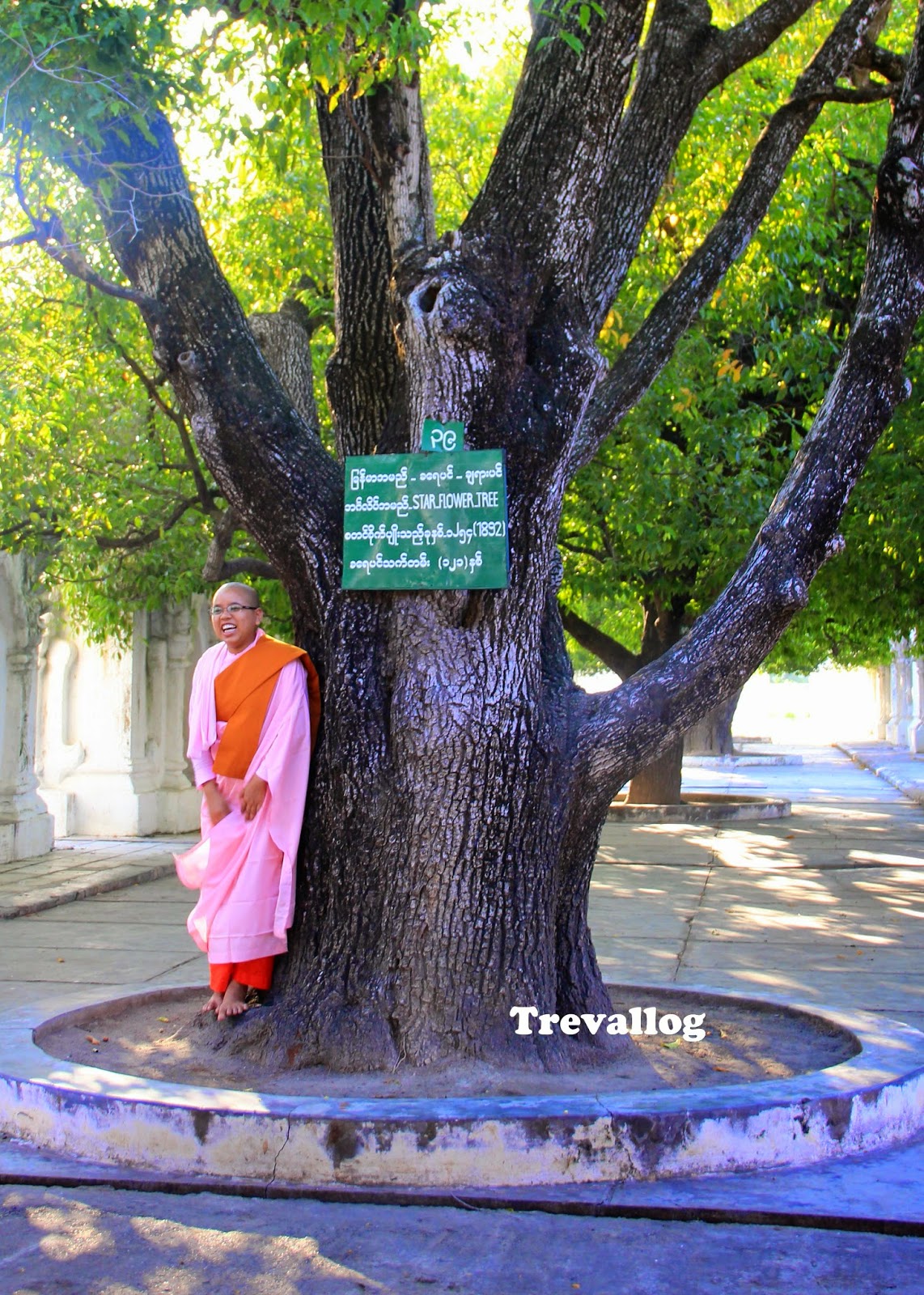 A humble nun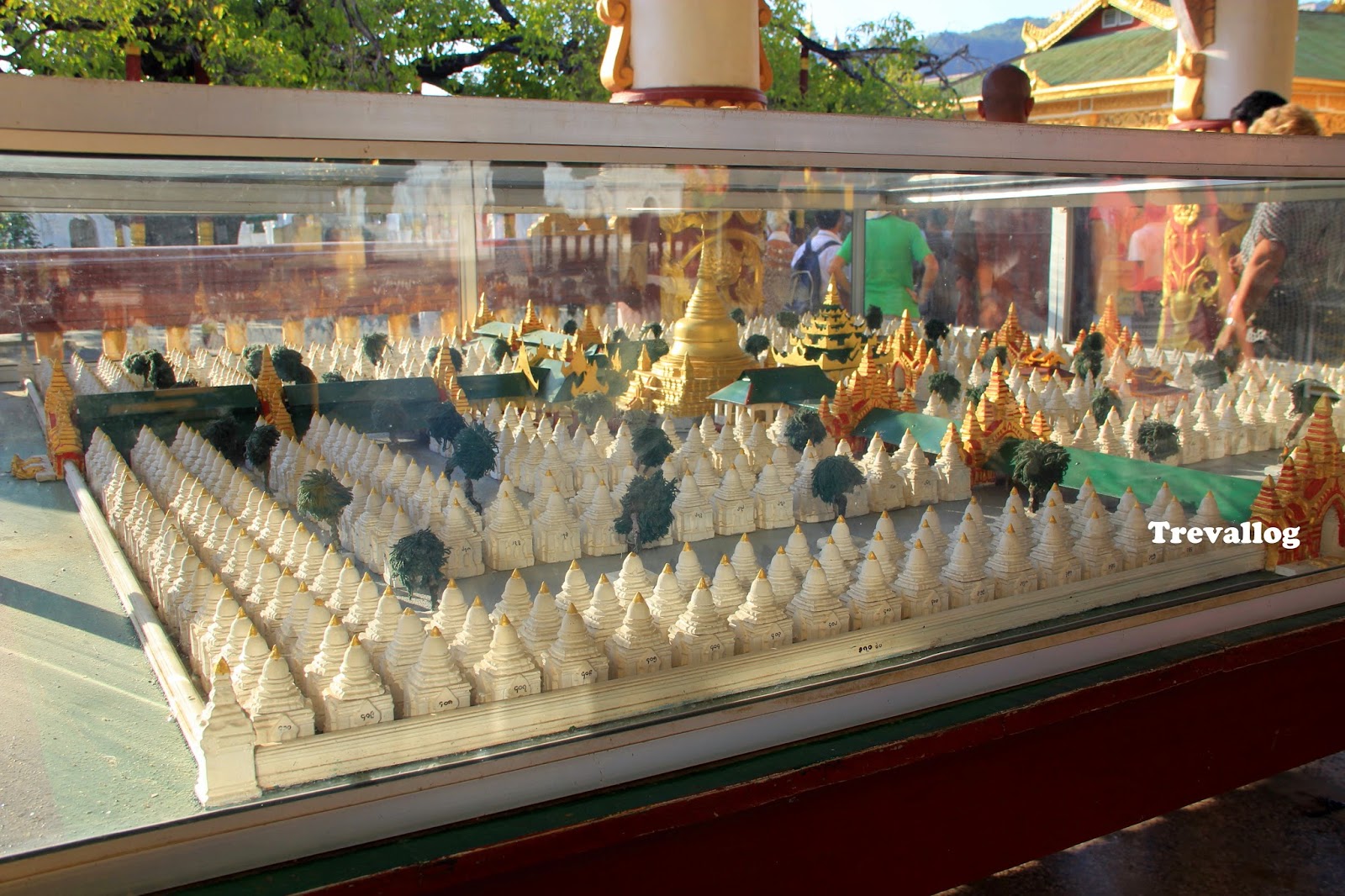 The miniature of Kuthodaw Pagoda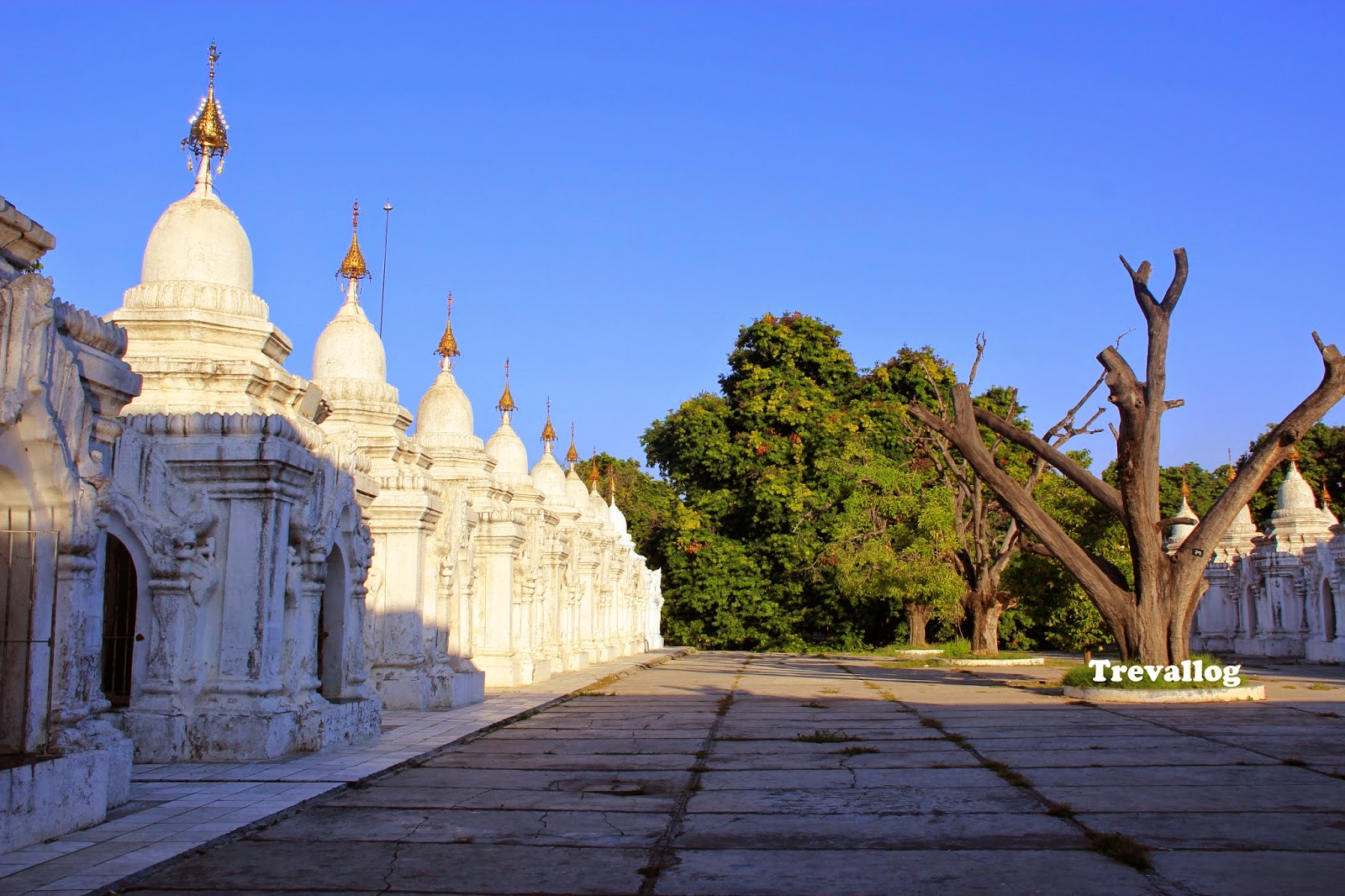 Kuthodaw Pagoda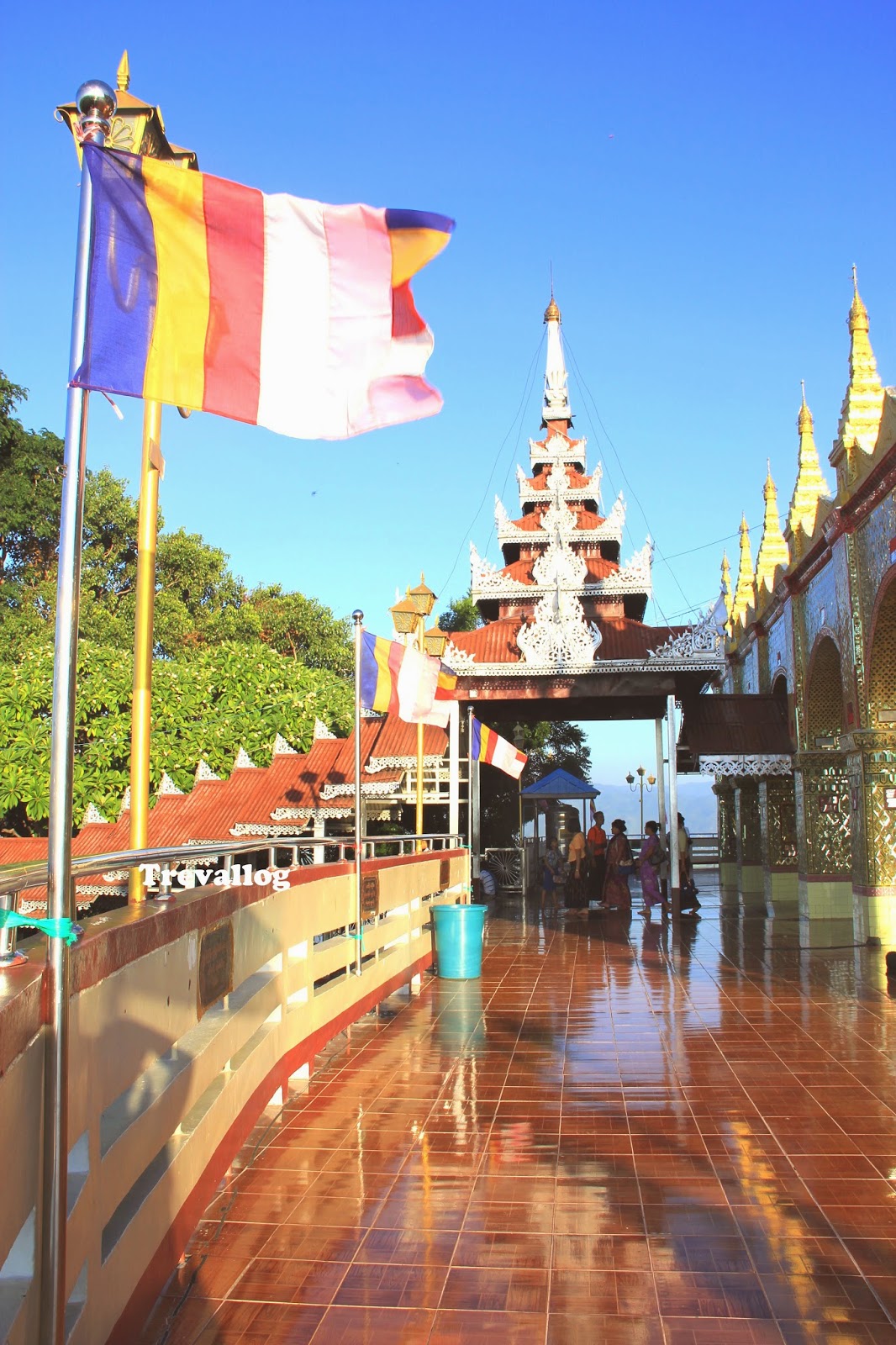 Mandalay Hill rooftop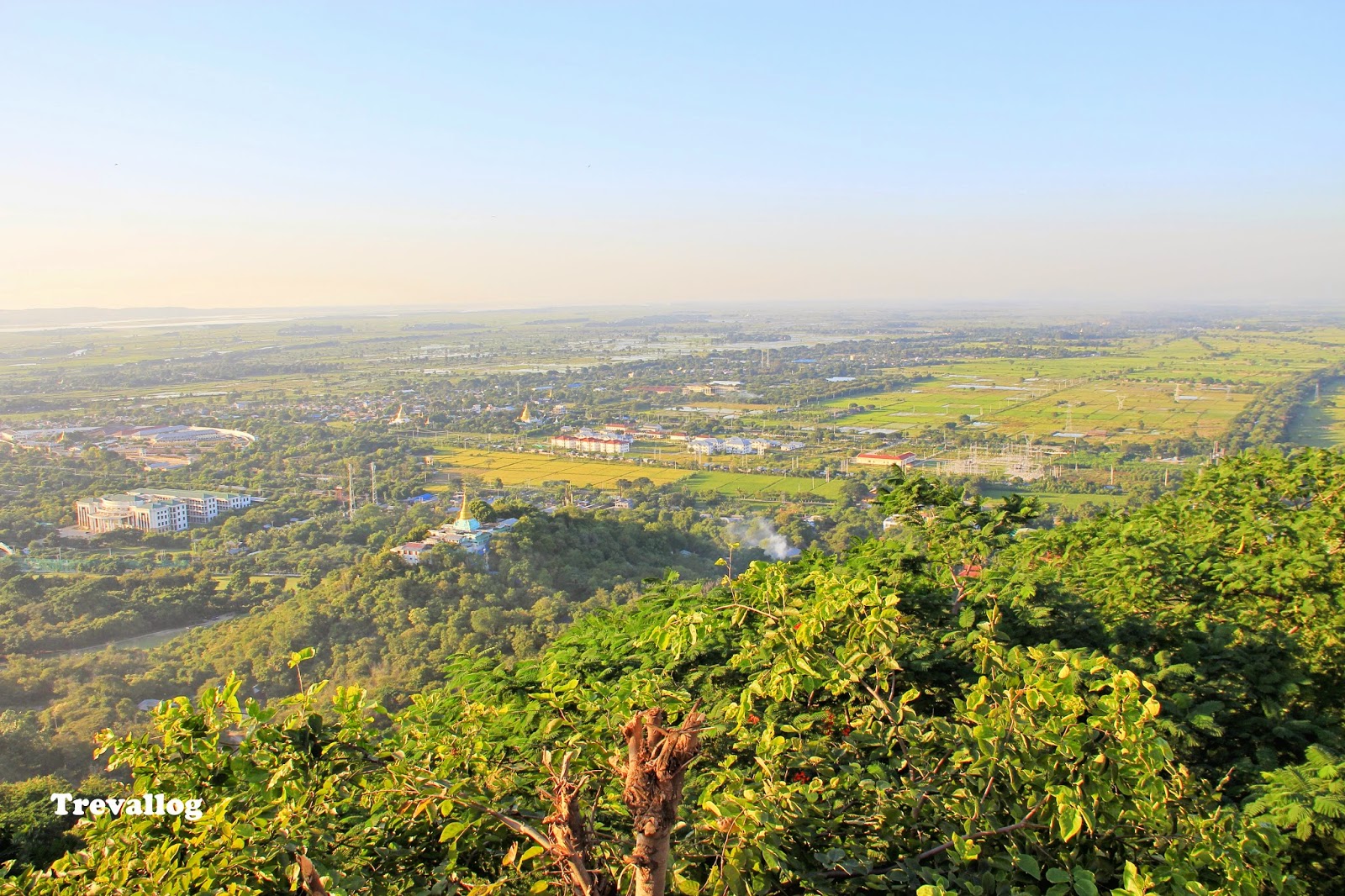 View from Mandalay Hill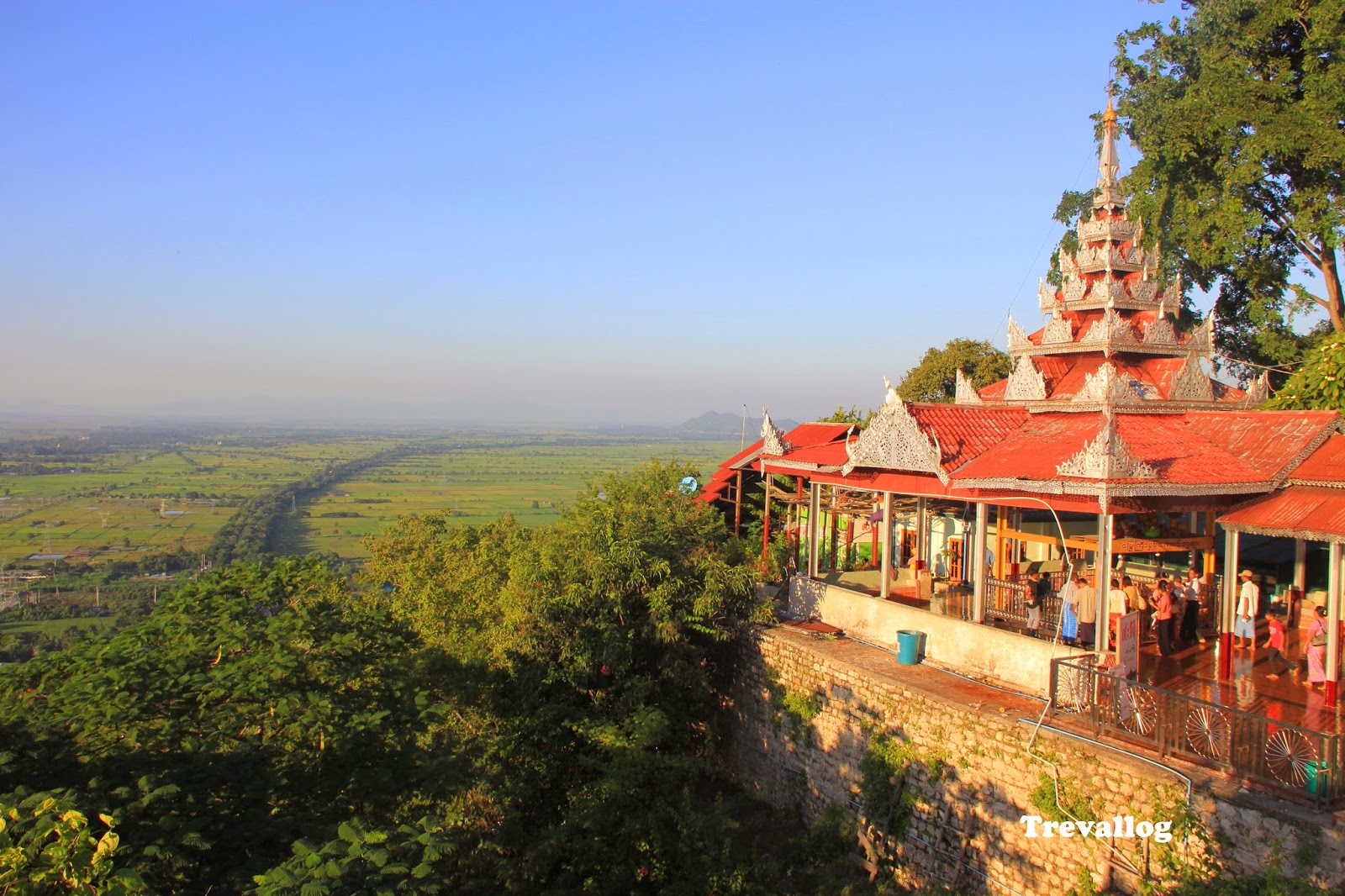 View from Mandalay Hill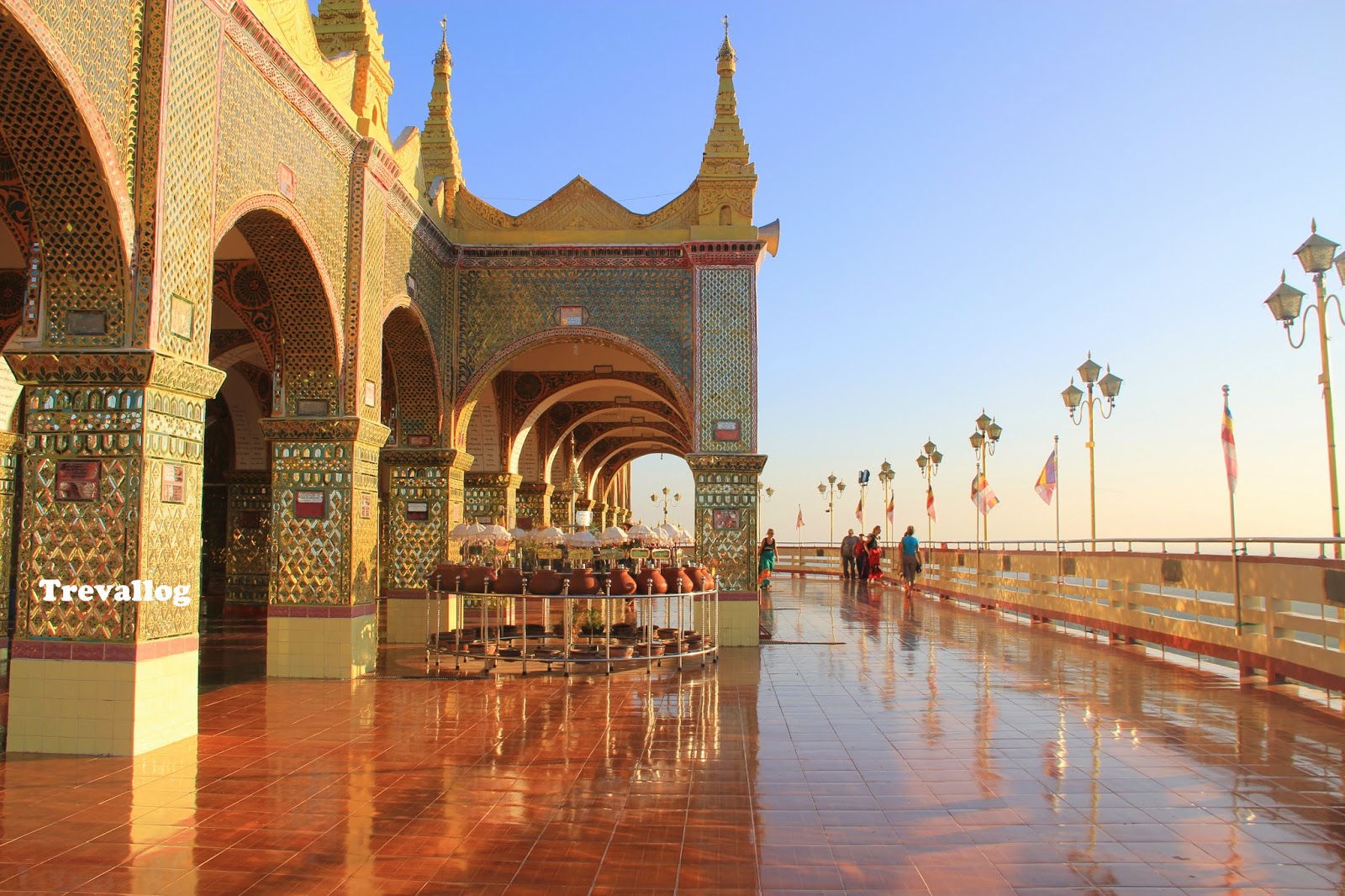 At Mandalay Hill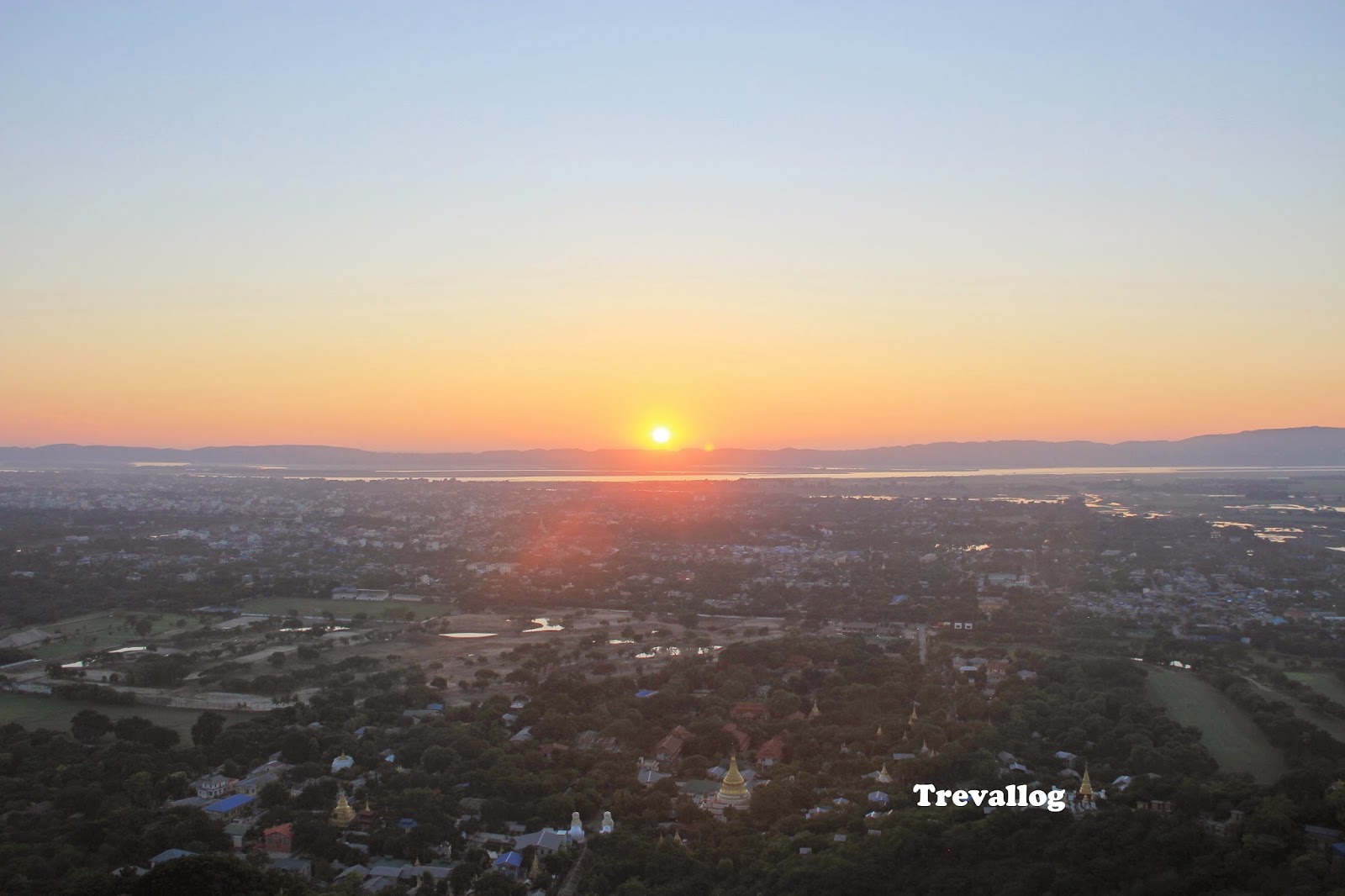 Sunset from Mandalay Hill
Sunset from Mandalay Hill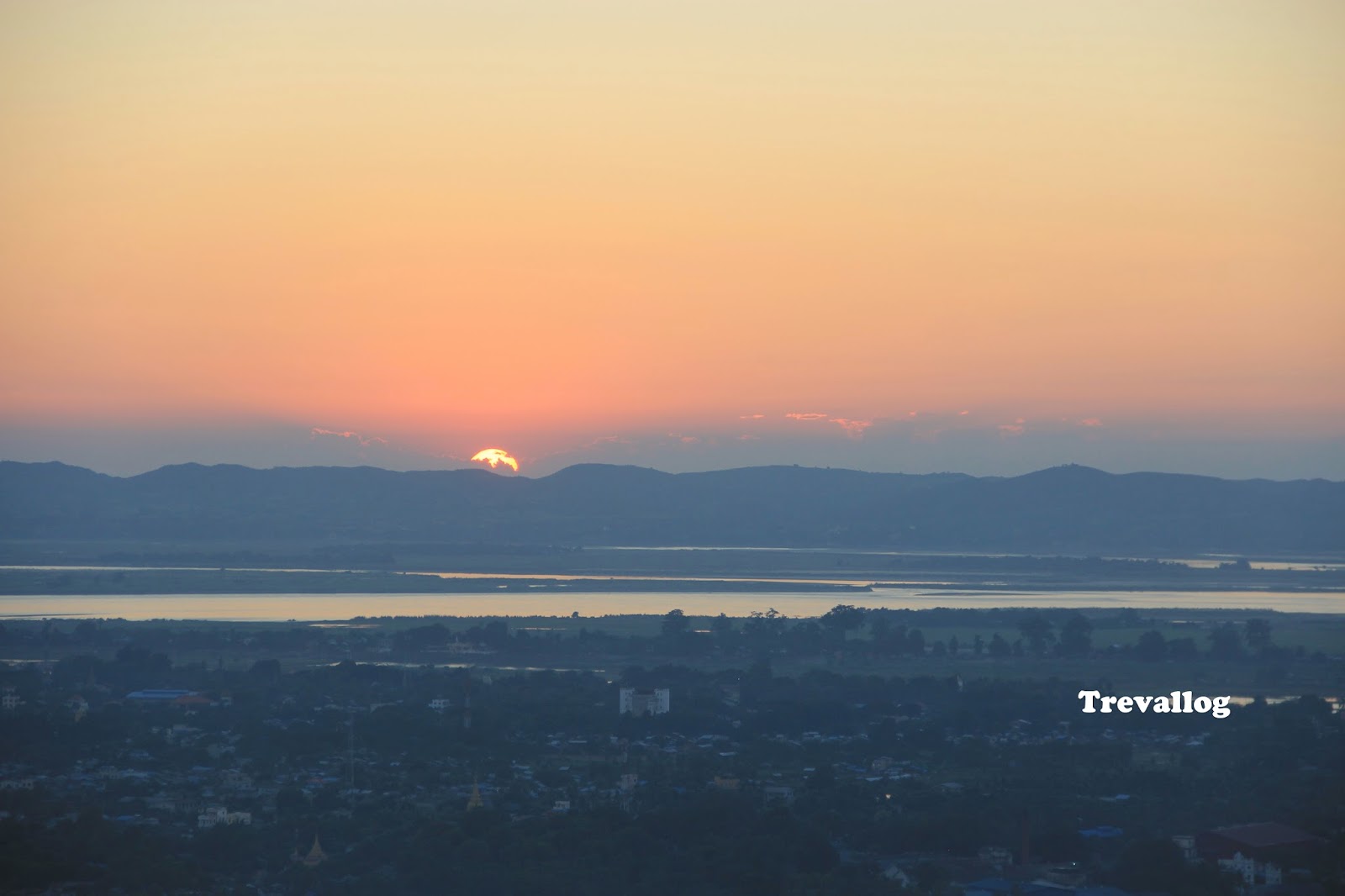 Sunset from Mandalay Hill
Our dinner was at Rainforest Restaurant, a decent thai food restaurant, also in Tripadvisor list. After dinner, we went back to hotel and rest early because we were going to have a long day the next day.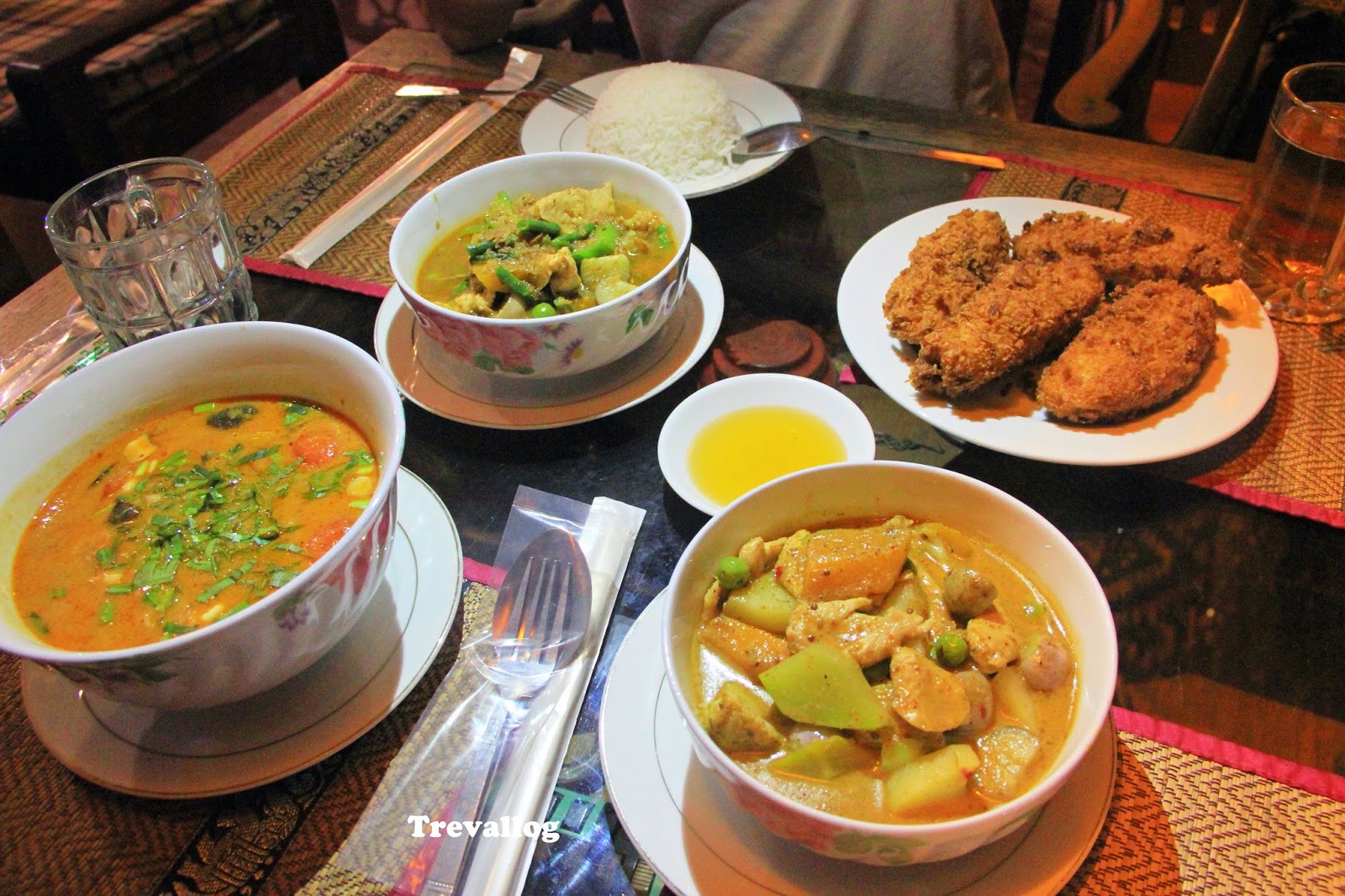 Dinner at Rainforest Restaurant
Date visited: 24 October 2014