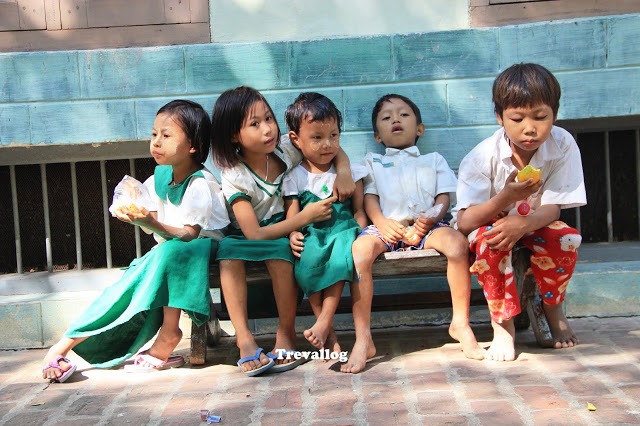 It was one ambitious day of squeezing so many places in a day. We had breakfast at hotel, and checked out at 8.30am. Our first stop of the day was longyi workshop in Amarapura. All these times, I never understand how weaving machine works. Upon observation in this workshop, I finally got some basic idea how the machine works and how the pattern is formed. Weaving is a hard work.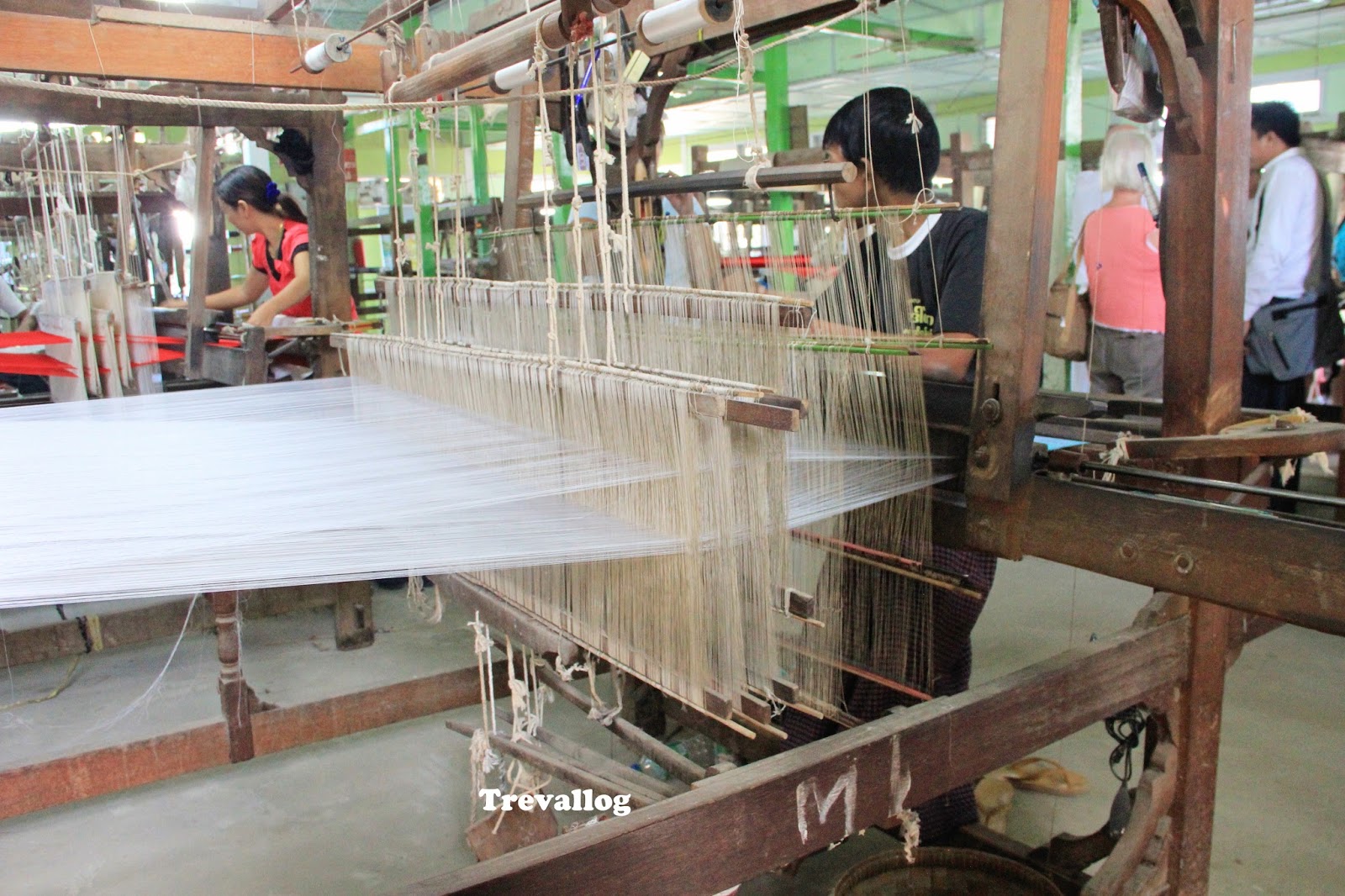 In the longyi workshop
Then we went to Mahagandayon Monastery. At 10.20 am, the monks will queue to get their food. There are hundreds, if not thousands, of monks. The notice board requested tourist to be quiet, however, of course, most tourists were too excited with this rare sights, so they were capturing photos with cameras, phones, ipads. Everyone was trying to get the best angle, and many people are even standing on the middle of the road before the ceremony started. And a lottttt of the tourists donated food and money by putting them on top of the bowls that monks were carrying.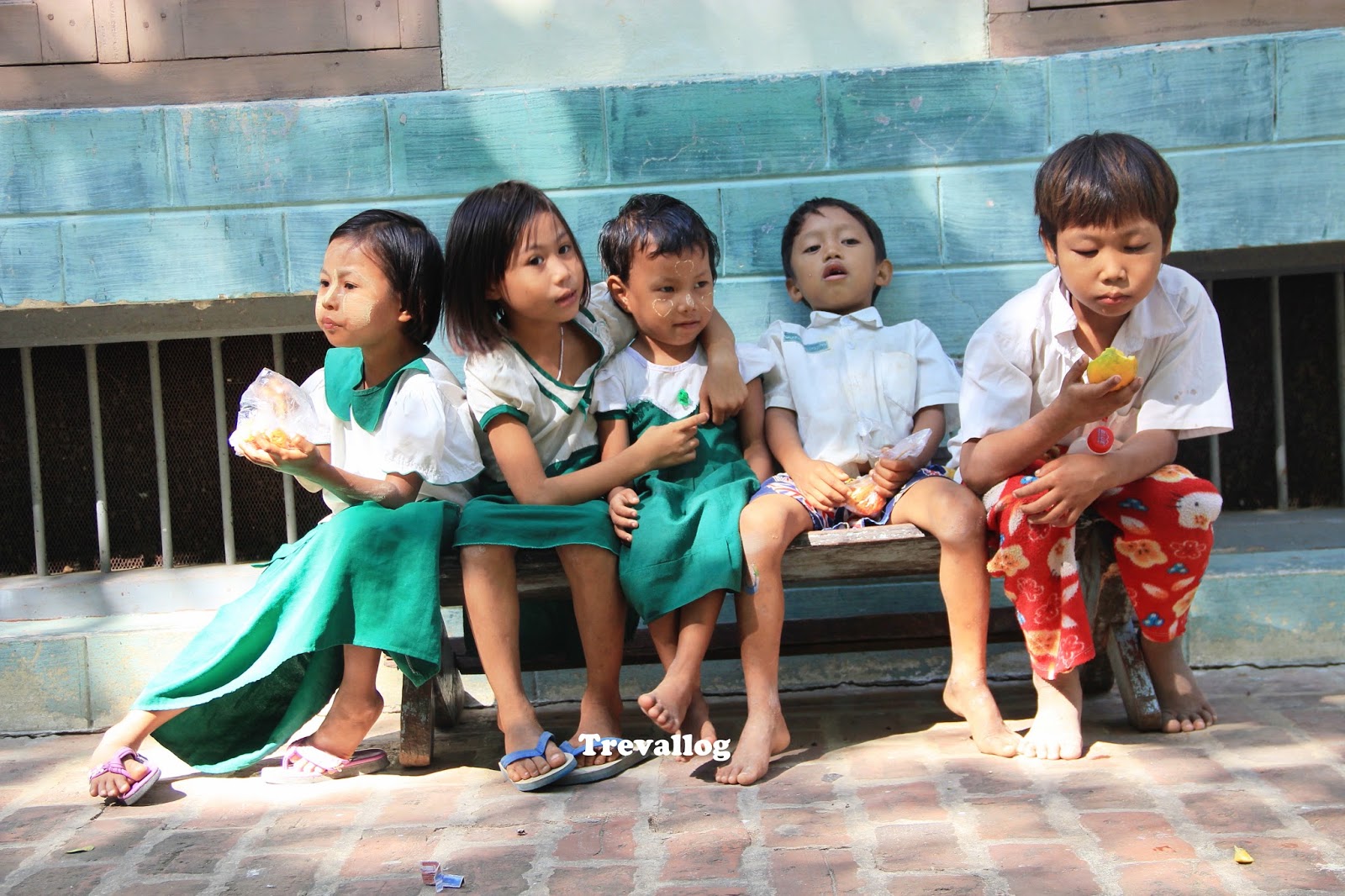 Near Mahagandayon Monastery
Honestly I was not happy with all the eager tourists. Firstly, the monks are supposed to practice awareness in daily life, thus tourists need to stop disturbing them by taking photos and causing so much noise. Secondly, when tourists put so many things on monk's bowl, the monk ended up carrying heavy stuff due to selfishness of the tourists. Thirdly, tourists need not give money directly to monks, they can donate through the temple organisation. Monks are practicing minimalist life without material, so there is no need to give them material stuffs. I really hope there will be some security officers that could control the situation in the future. Call me selfish, it's just my honest feeling.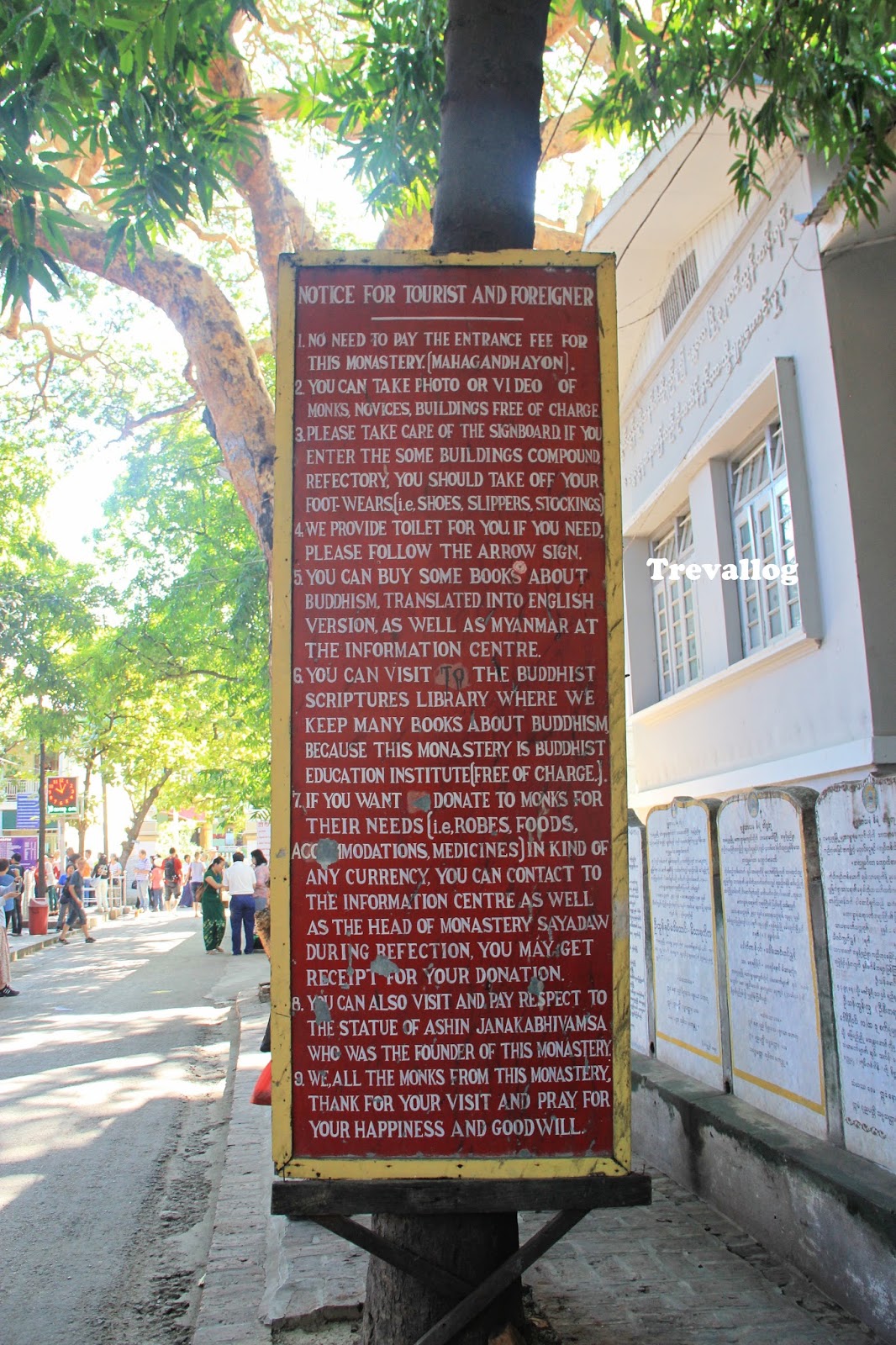 Notice for tourists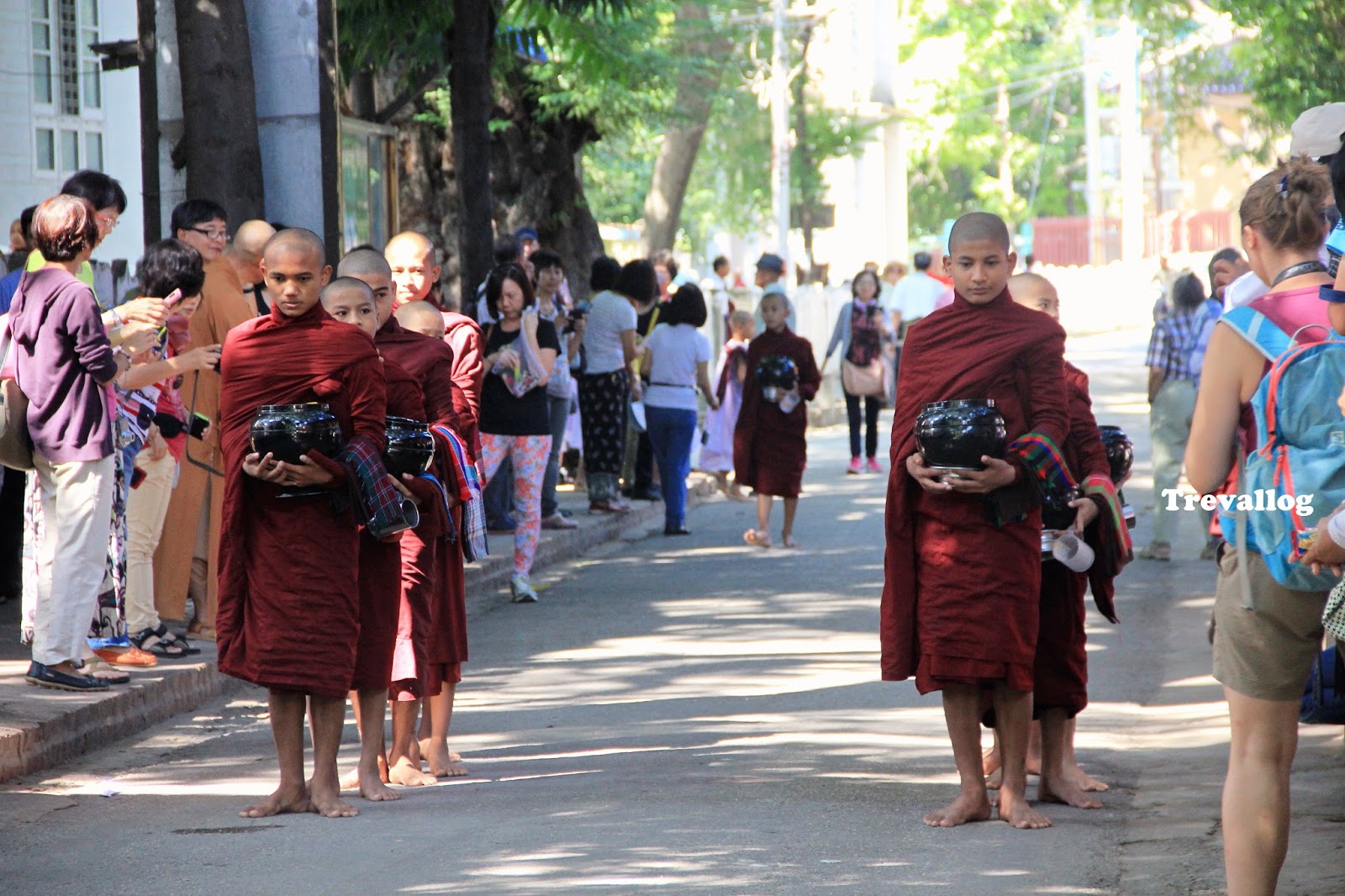 Monks lining up to collect food
Okay enough about complaint. Moving on, we made our way to Mingun. We passed by Ayeyarwady bridge on the way and saw Ave Bridge. Upon reaching, we had lunch at one of the local restaurant by the river. After lunch, we visited Mingun Paya (the unfinished pagoda), Mingun Bell and Hsin-byu-me Pagoda (white pagoda). They are all located very near to each other.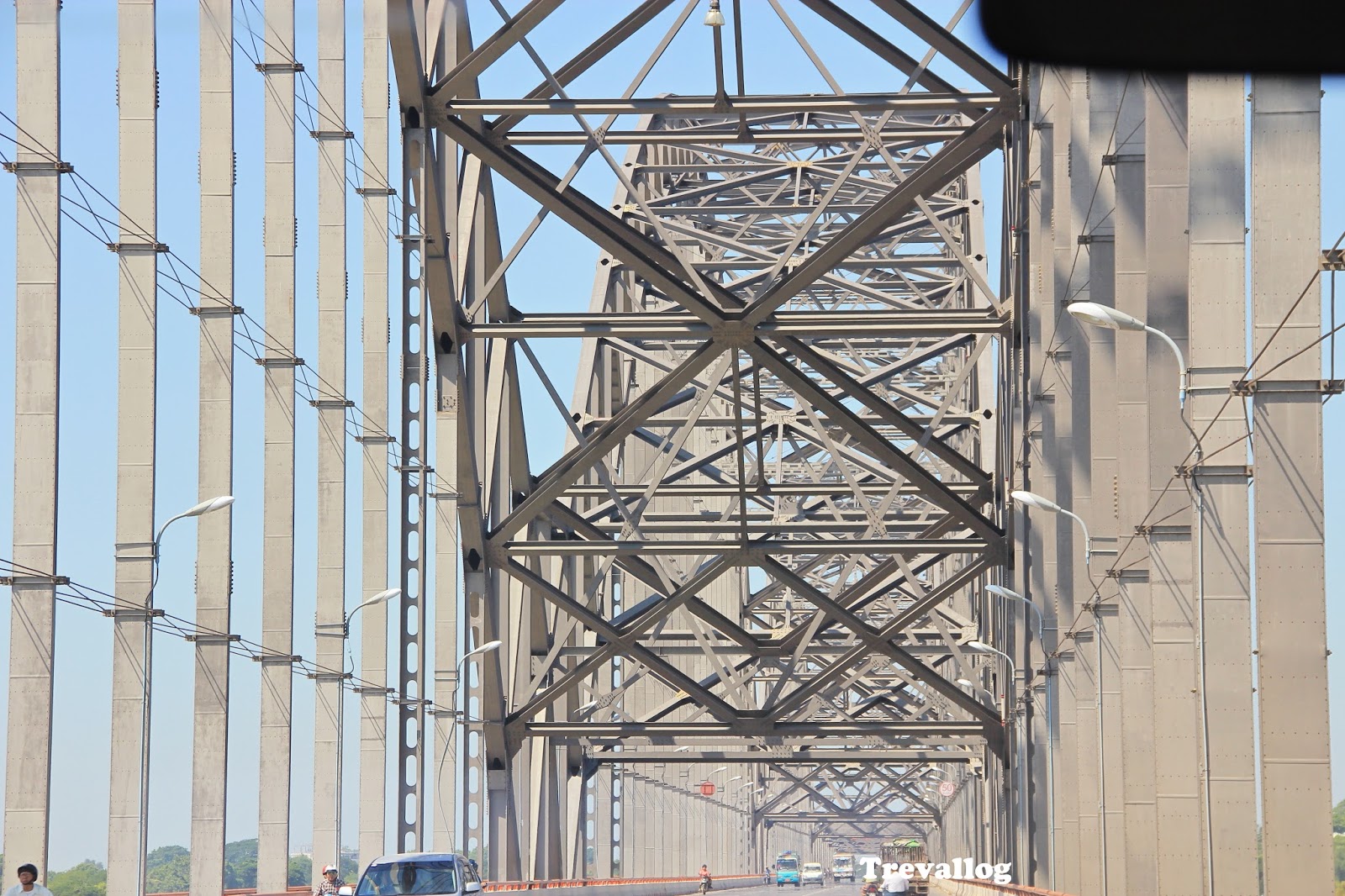 Ayeyarwady Bridge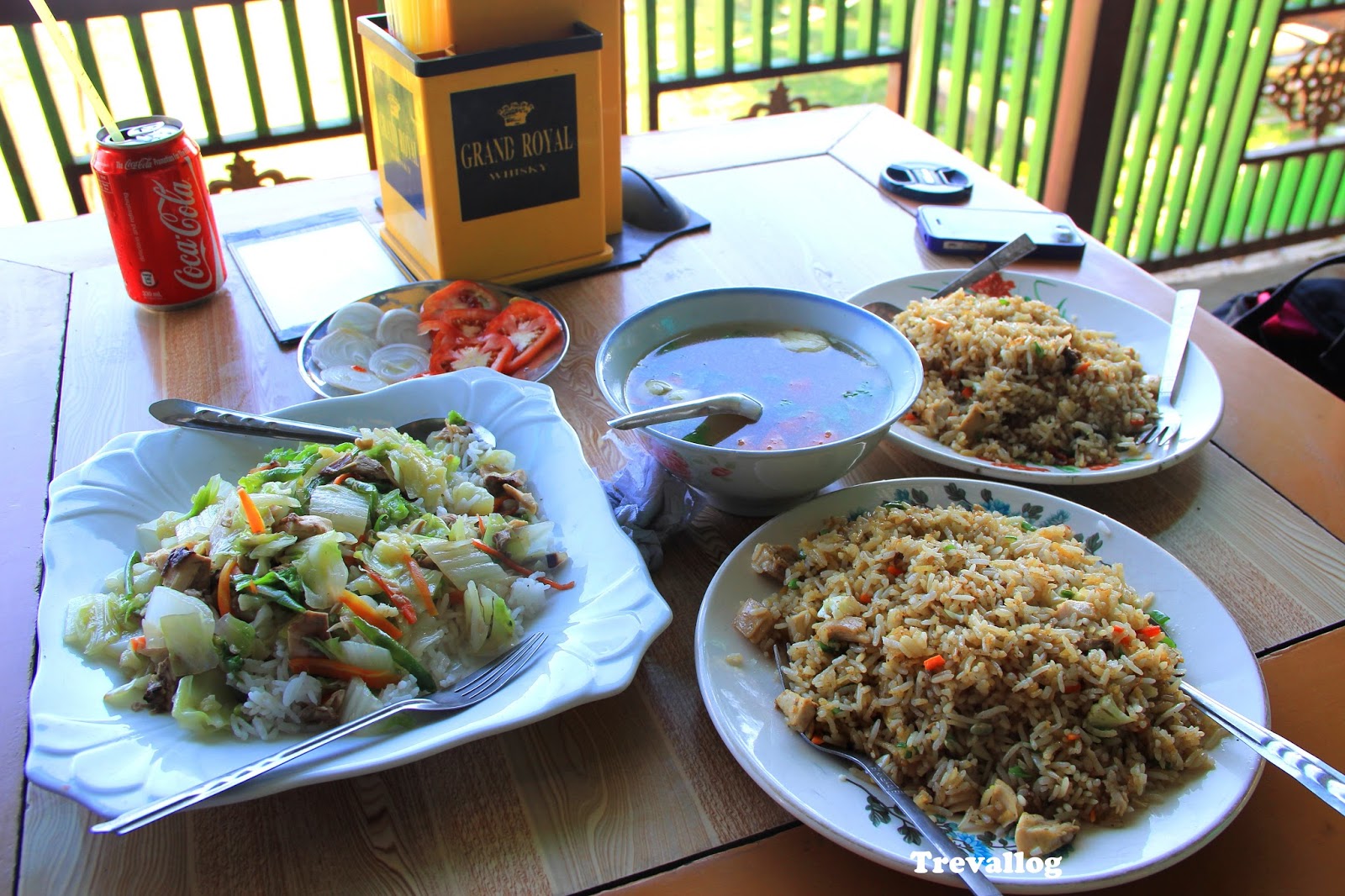 Lunch at Mingun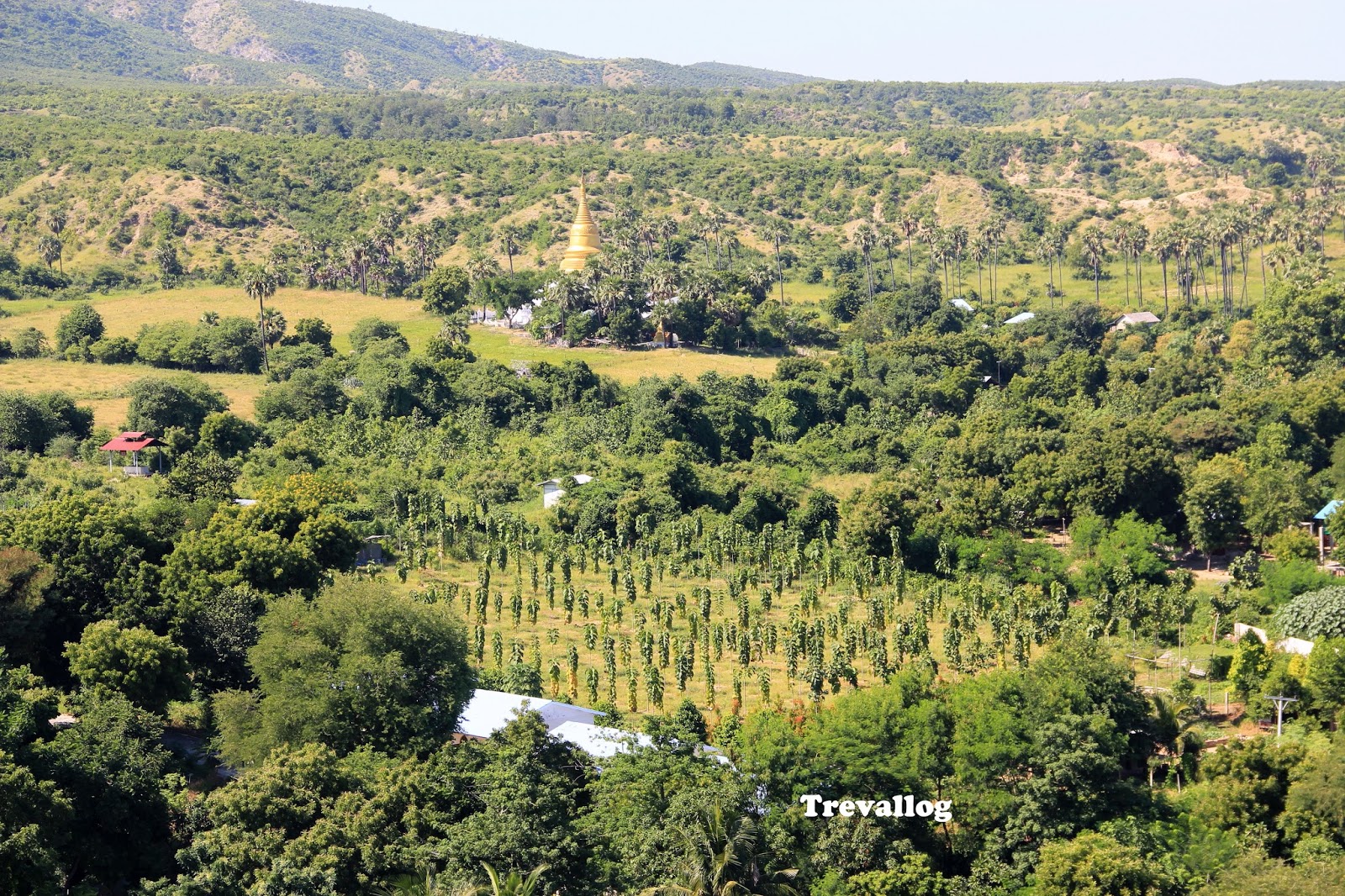 View from Mingun Paya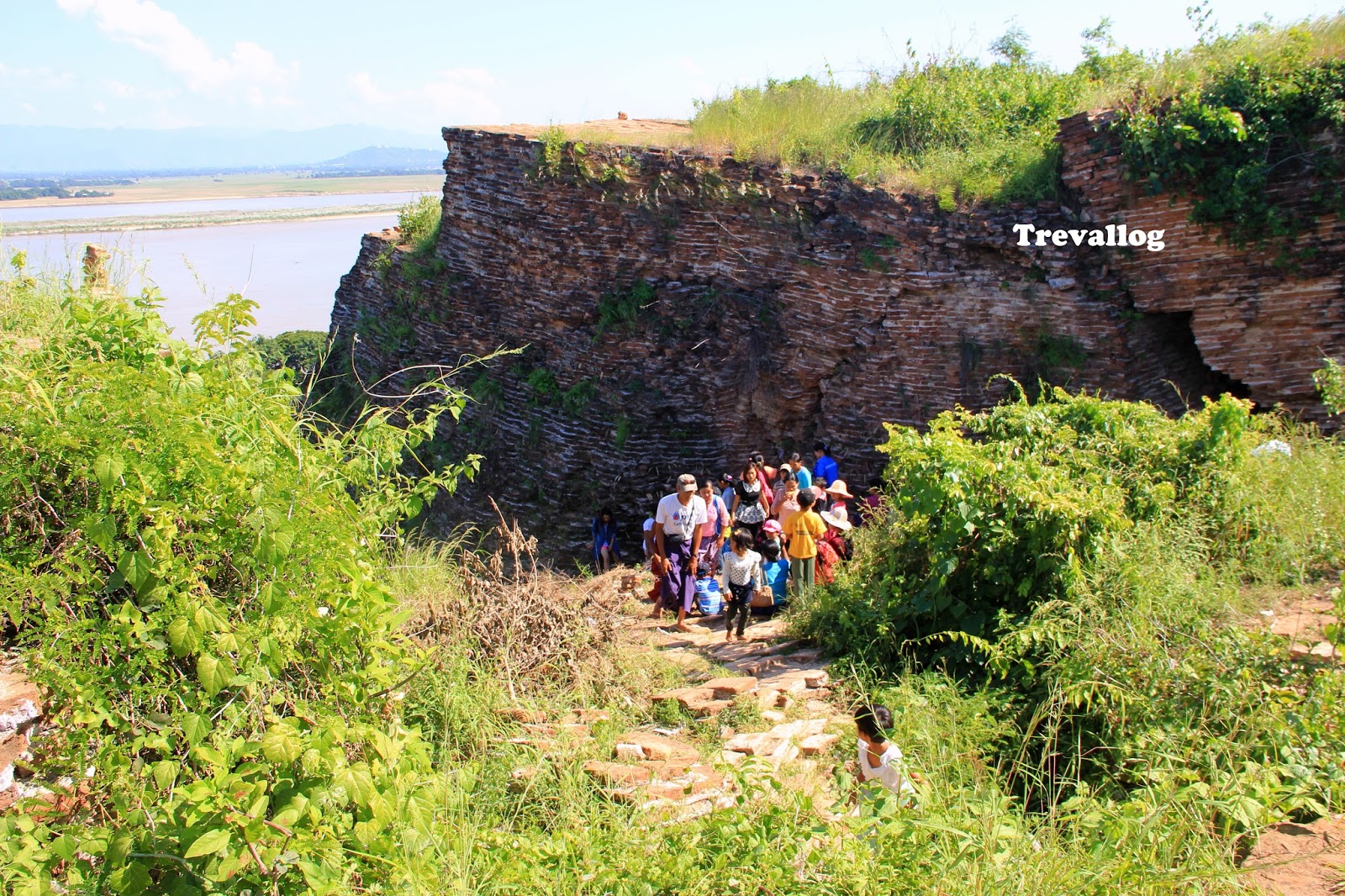 The staircase leading to the top of Mingun Paya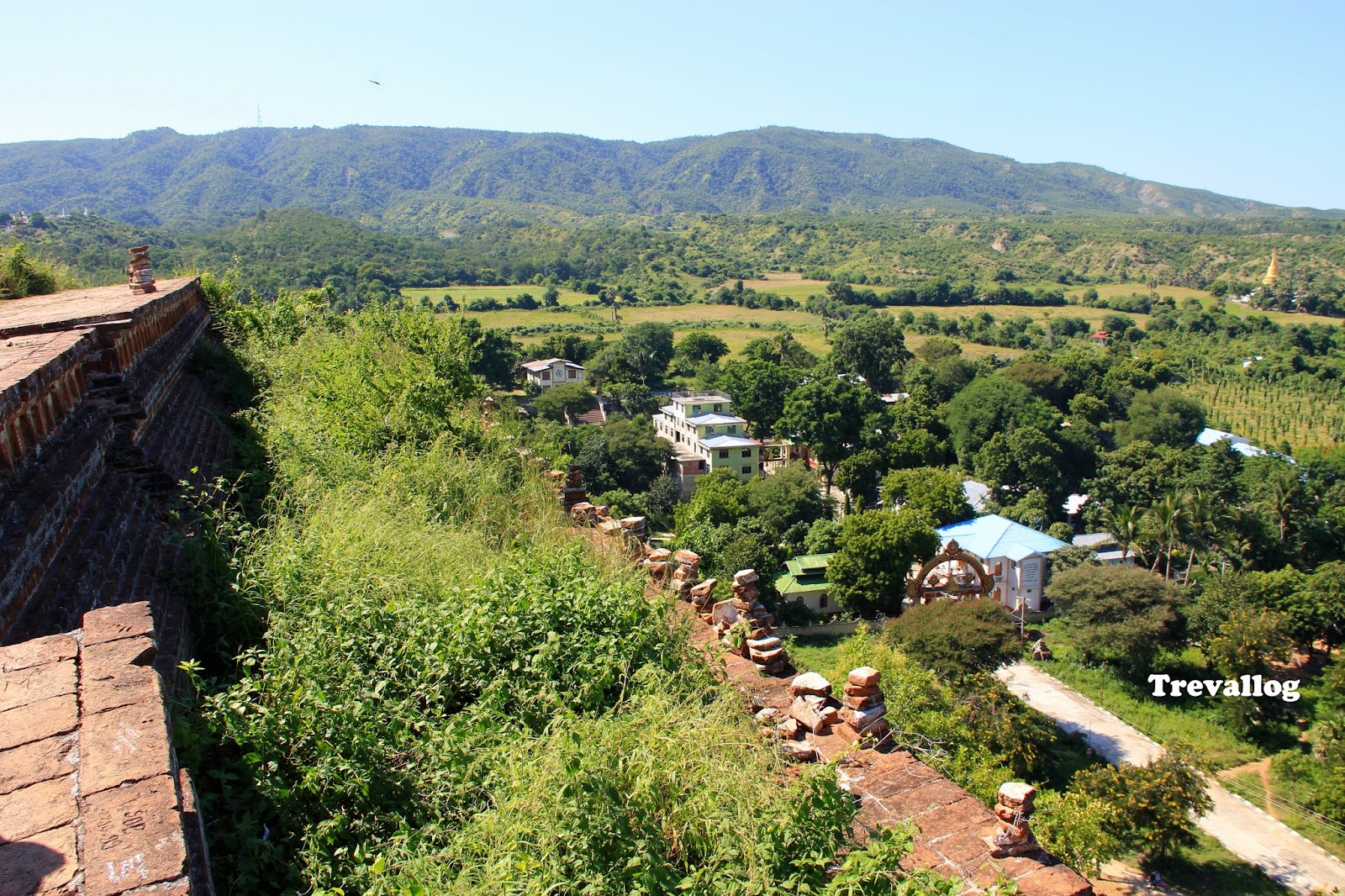 View from Mingun Paya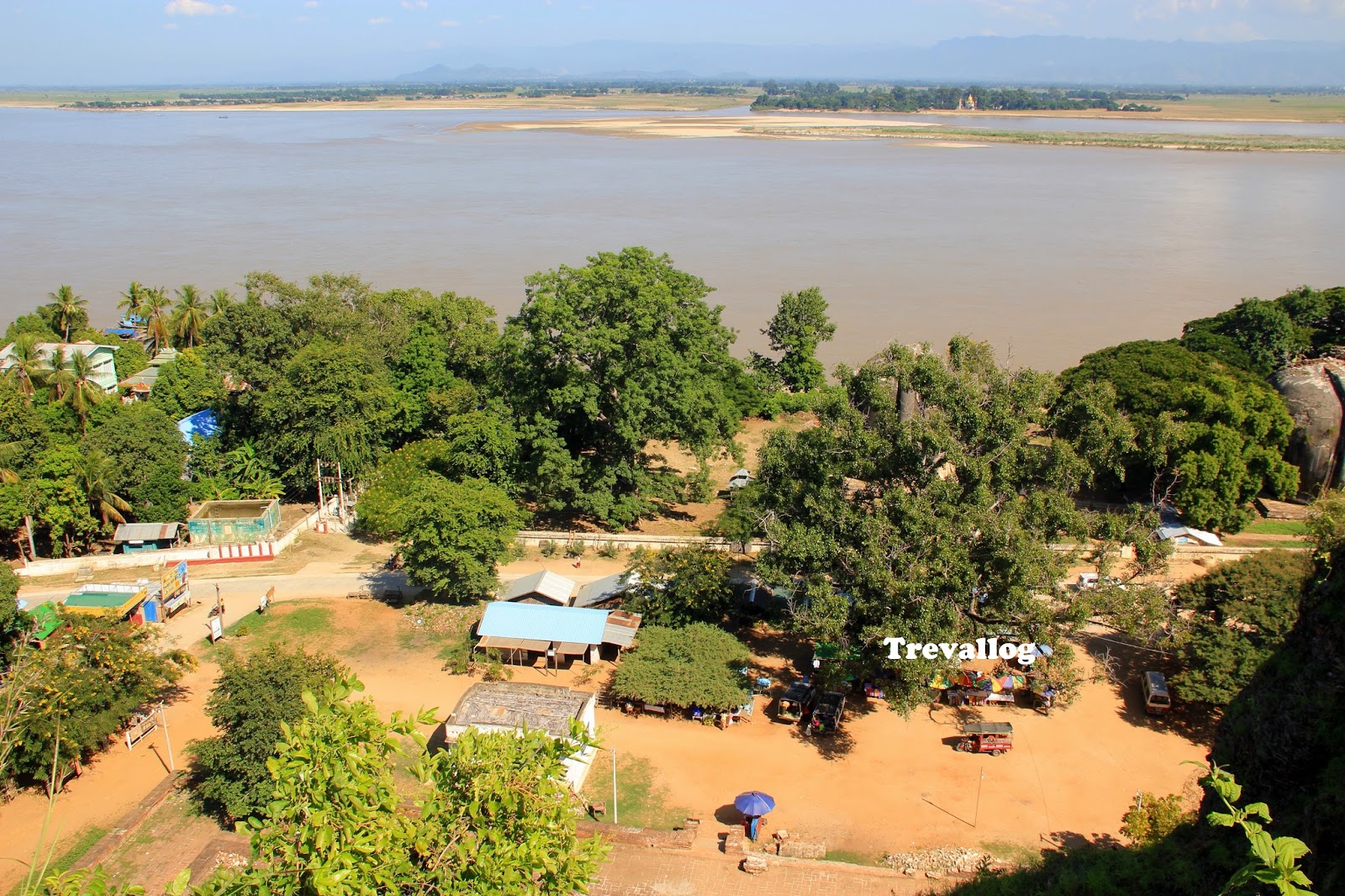 View from Mingun Paya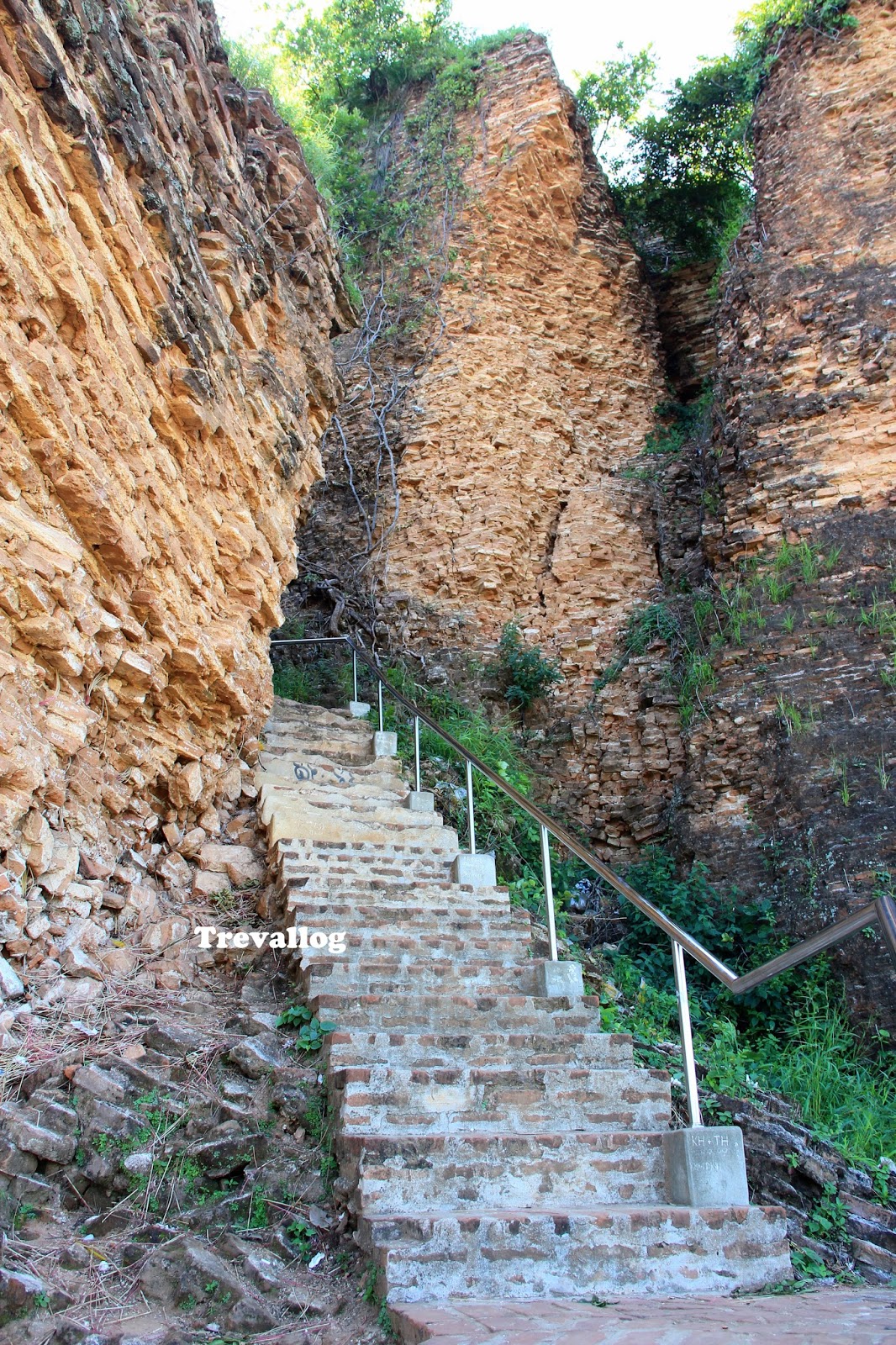 Staircase of Mingun Paya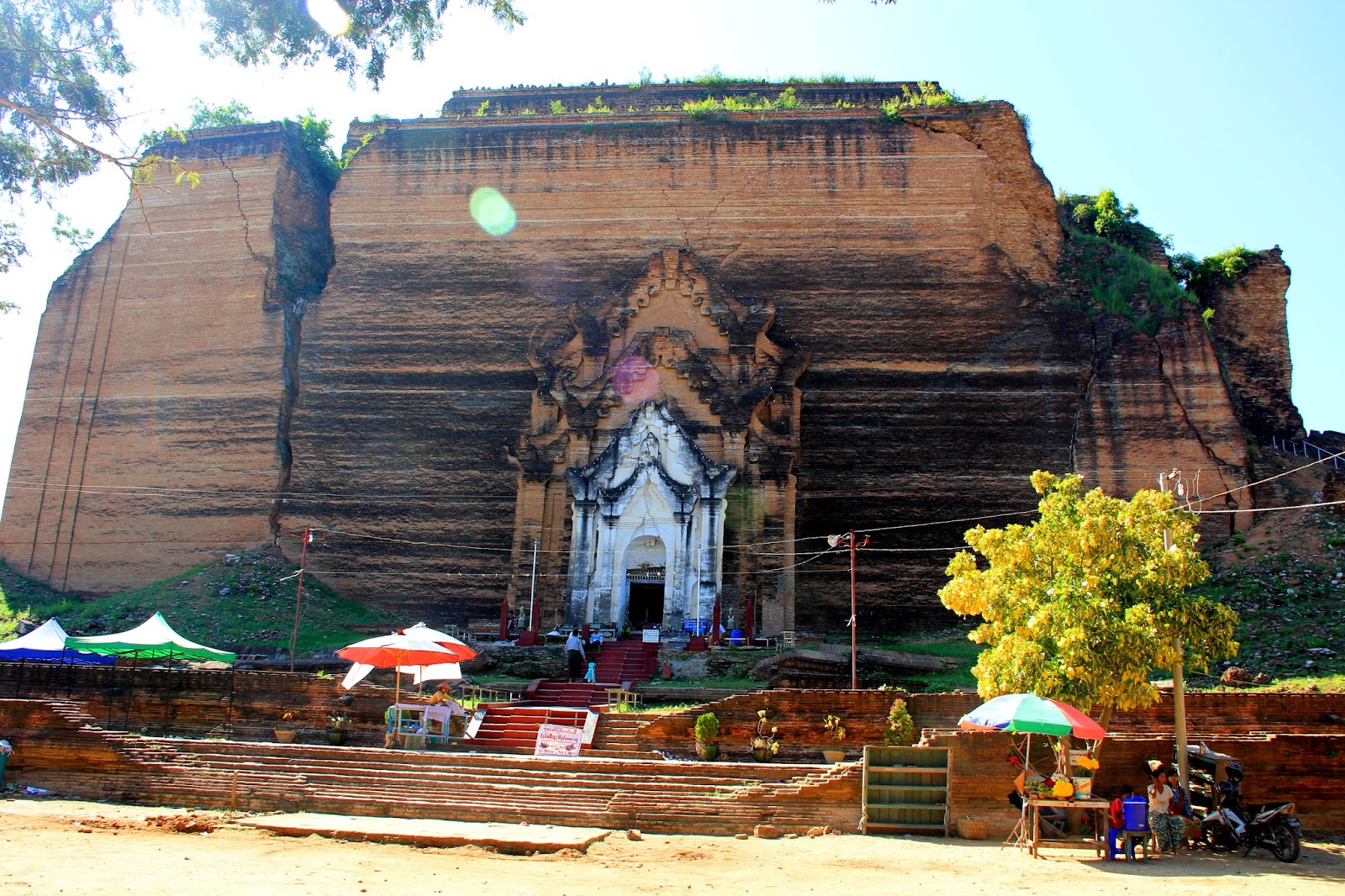 Mingun Paya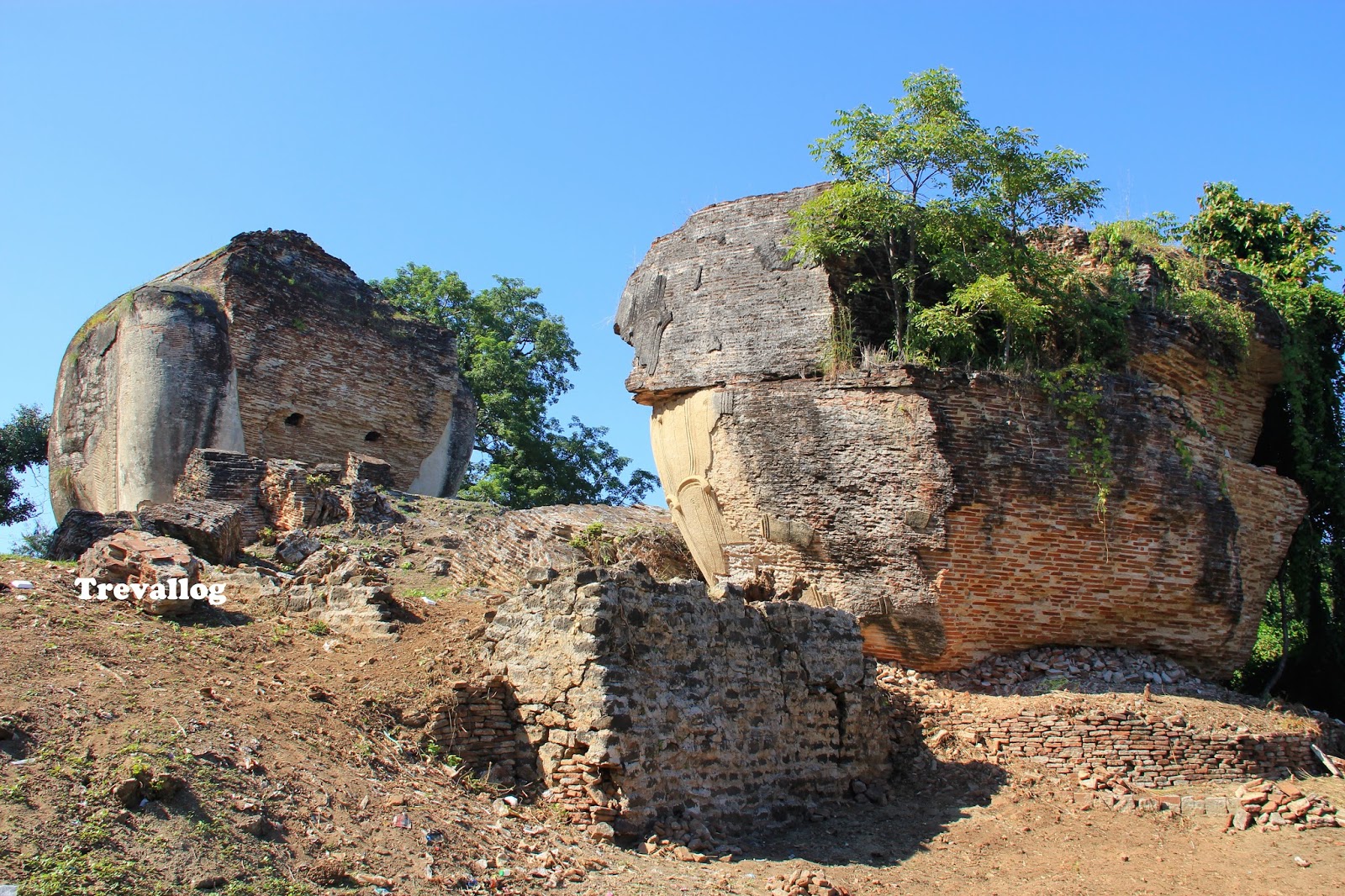 Some rocks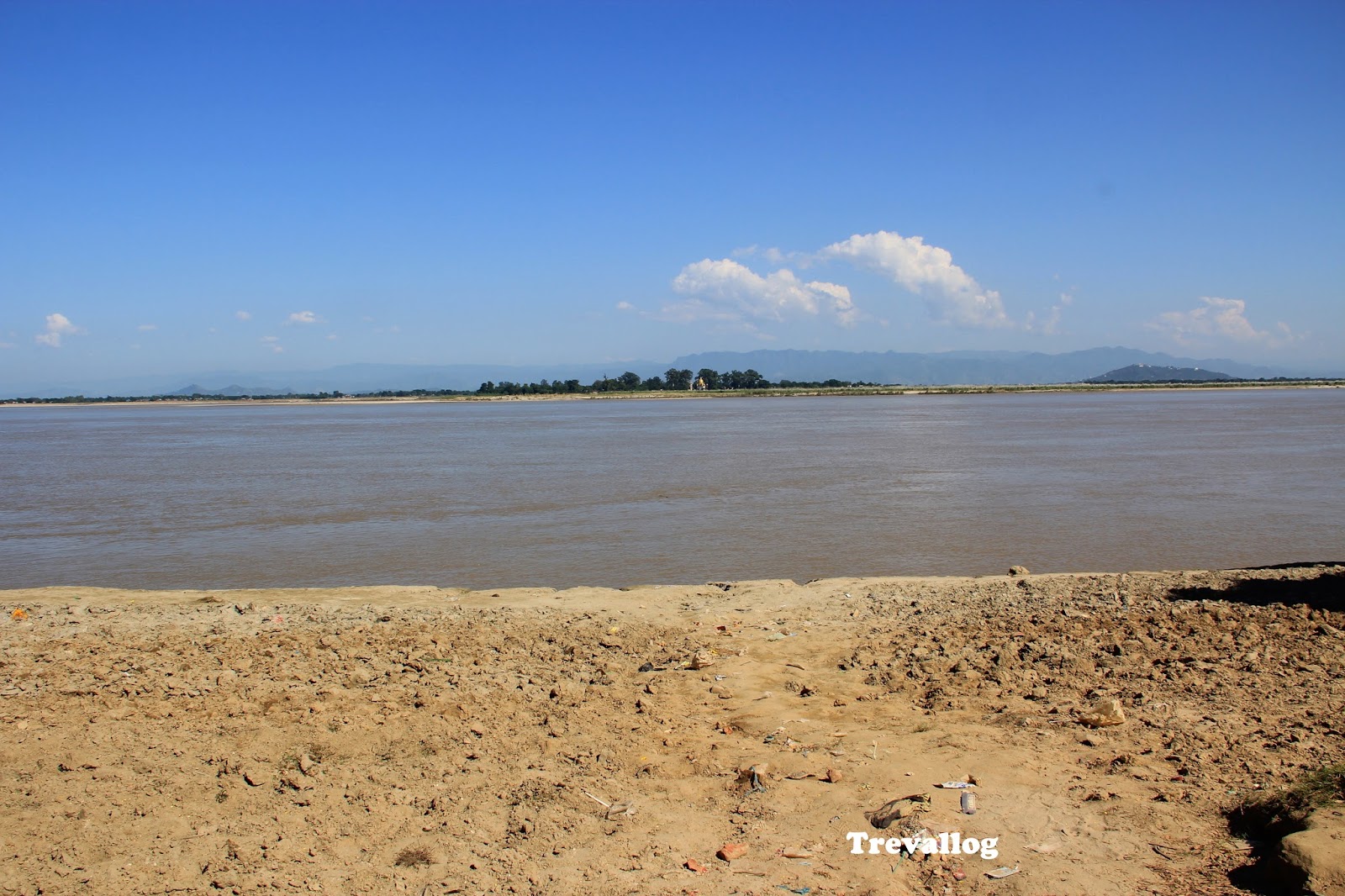 Beach in Mingun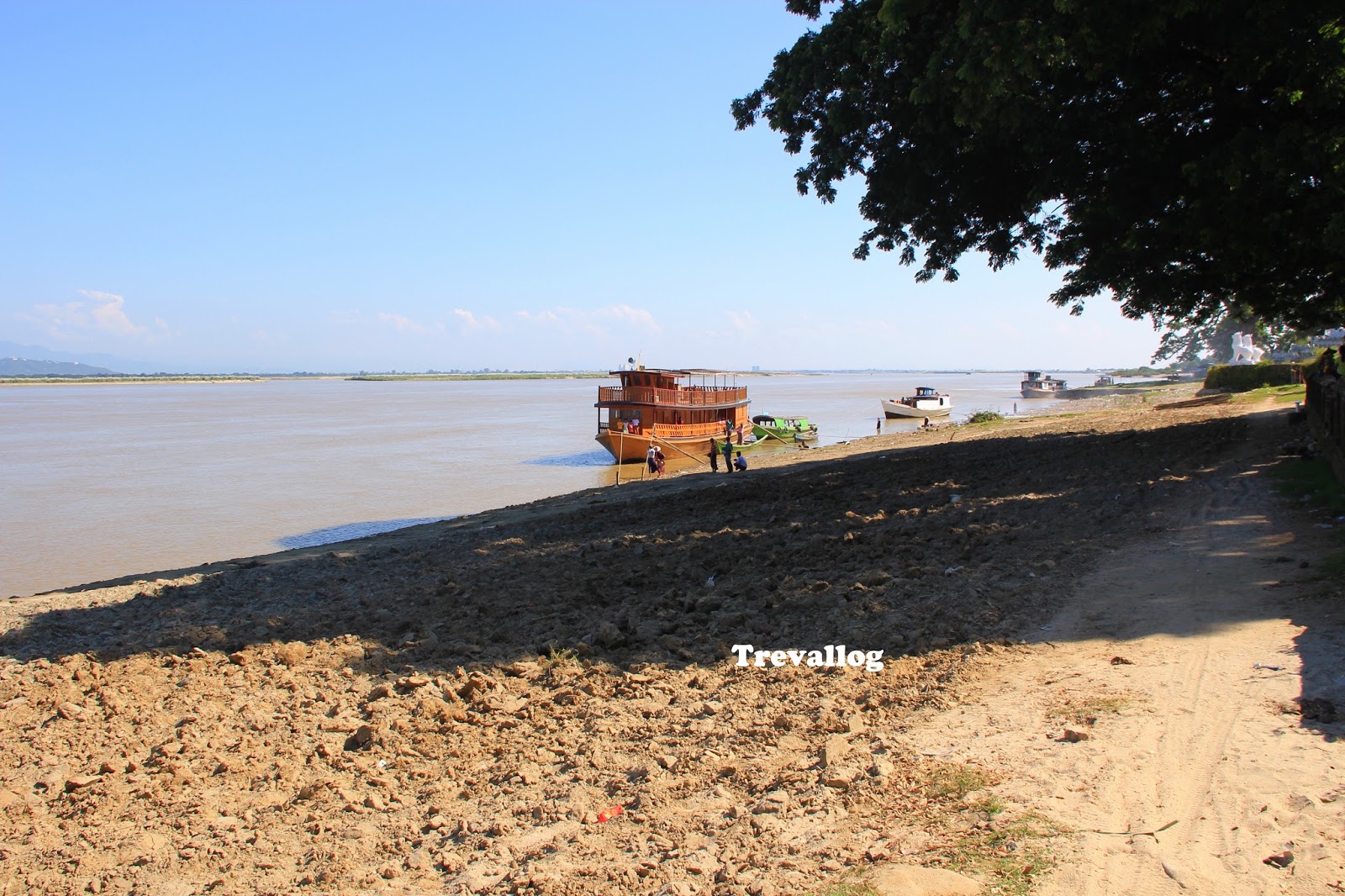 Beach in Mingun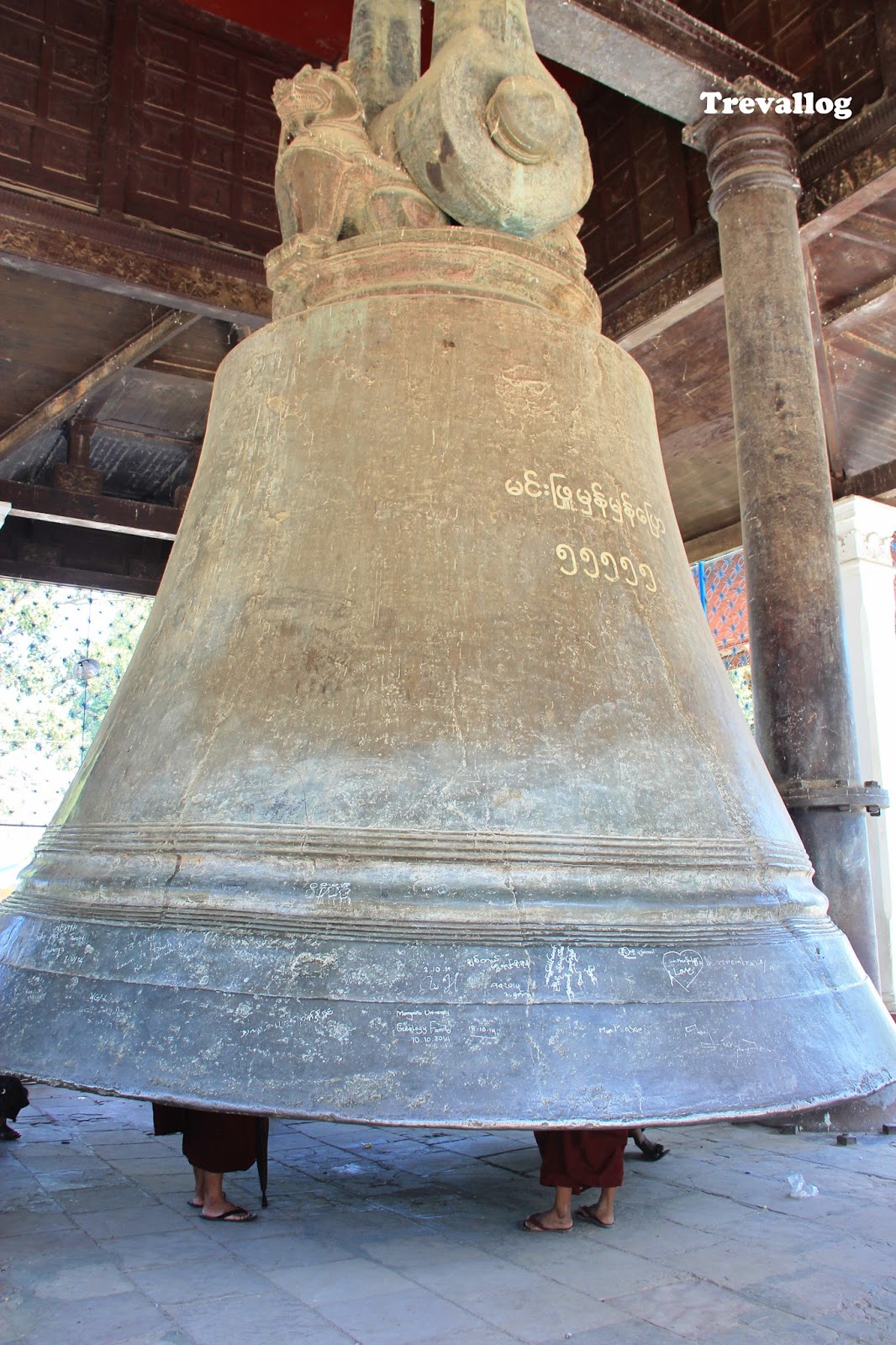 Mingun Bell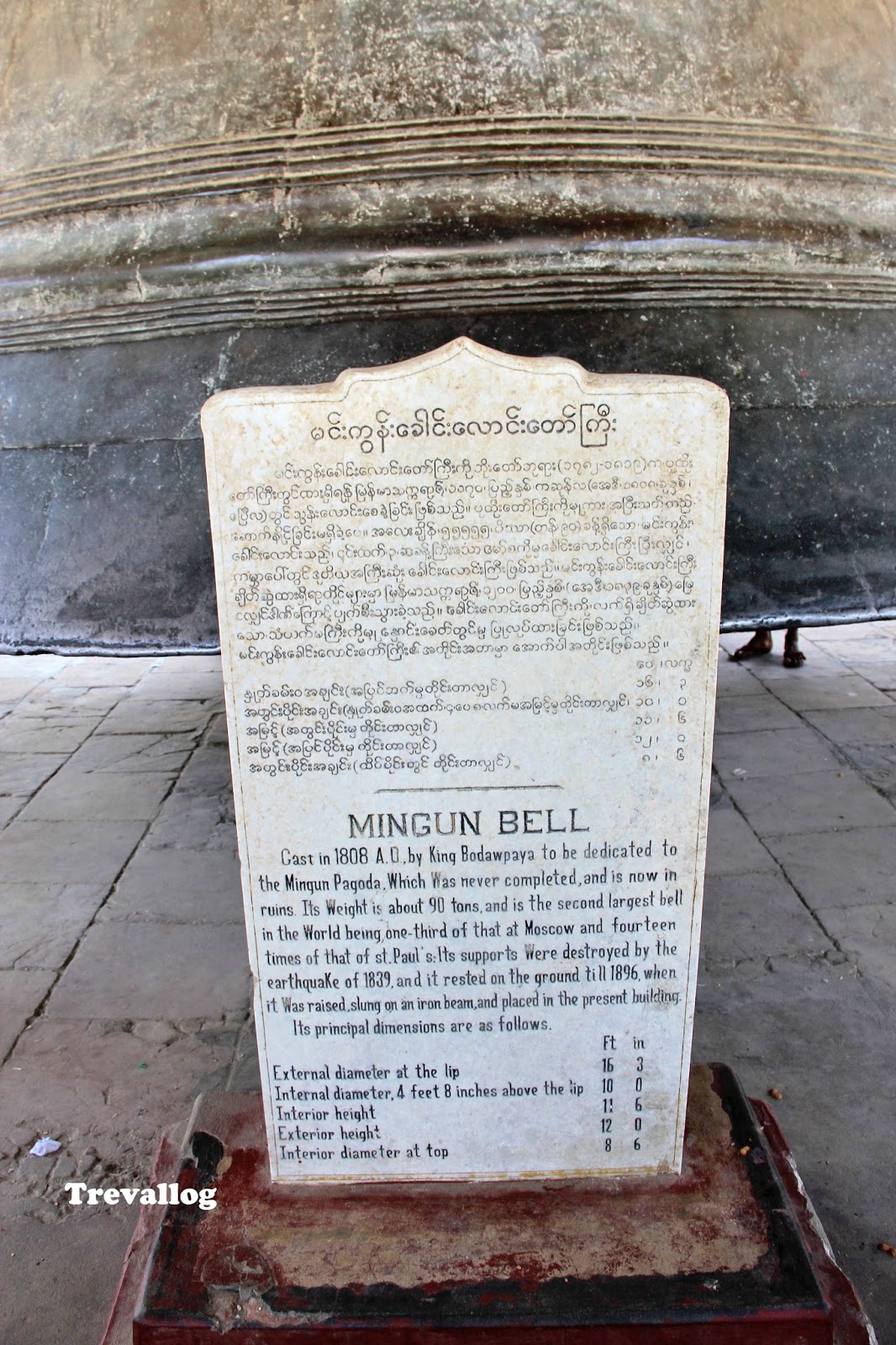 Mingun Bell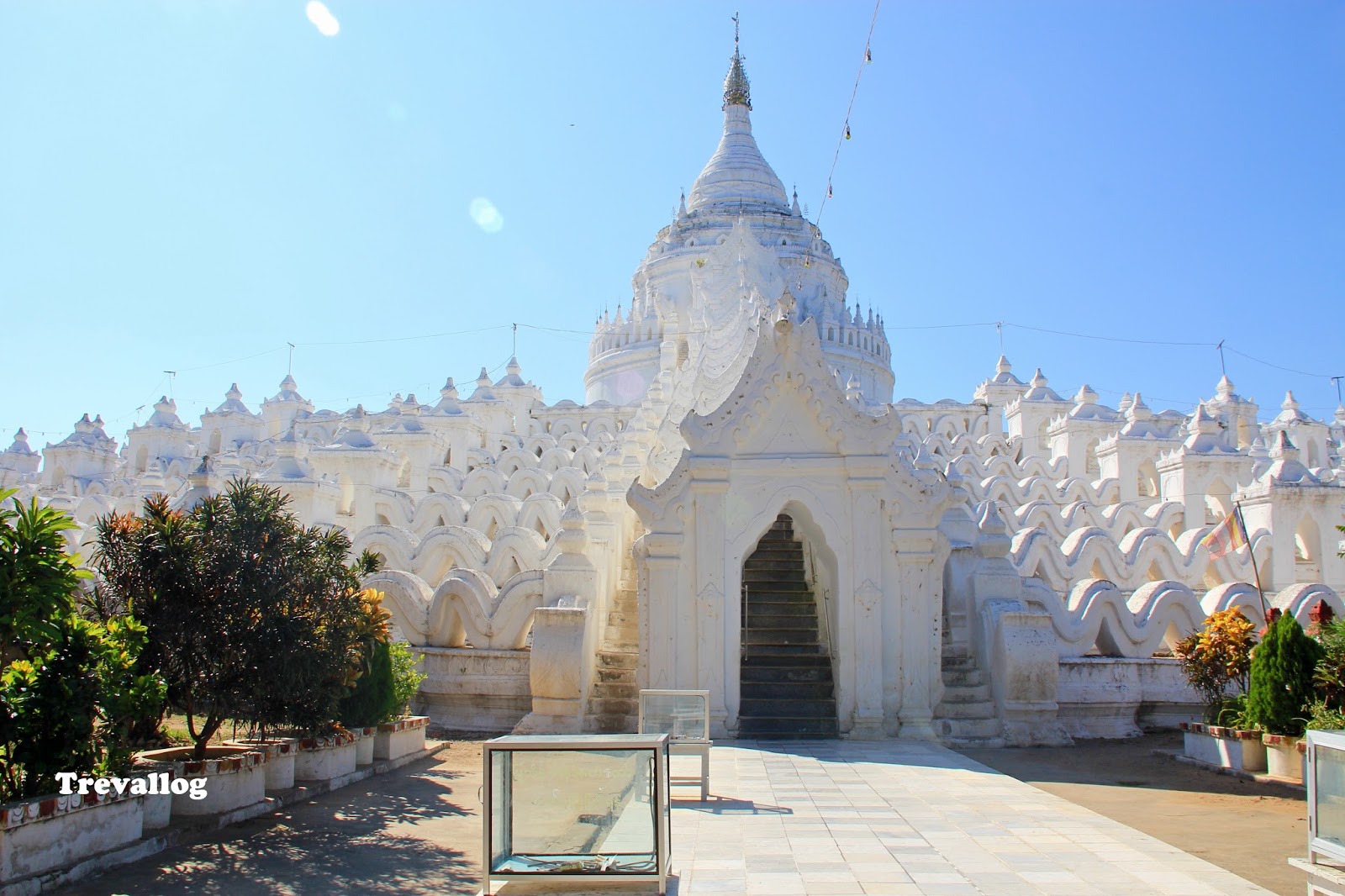 Mingun White Pagoda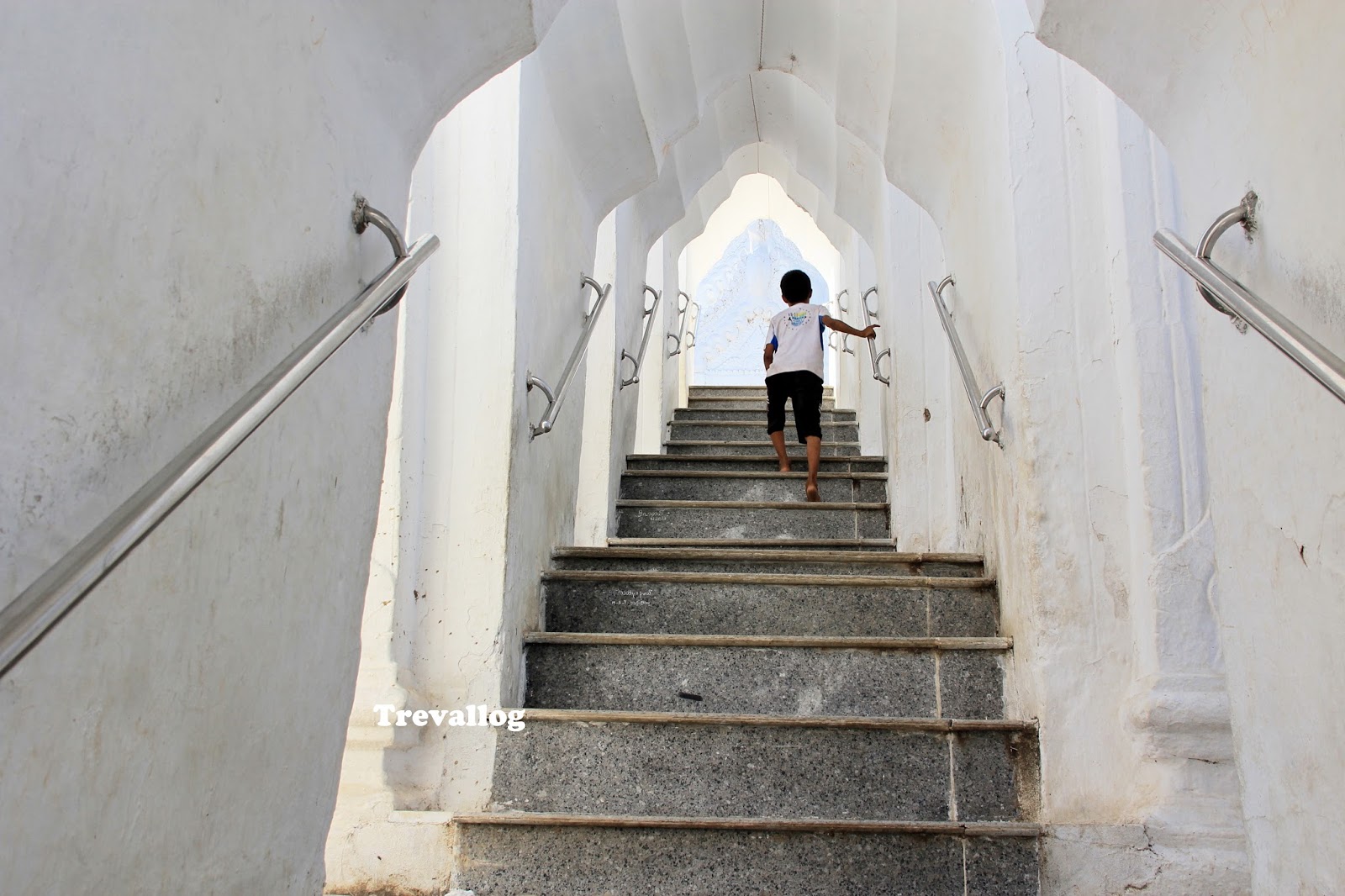 Mingun White Pagoda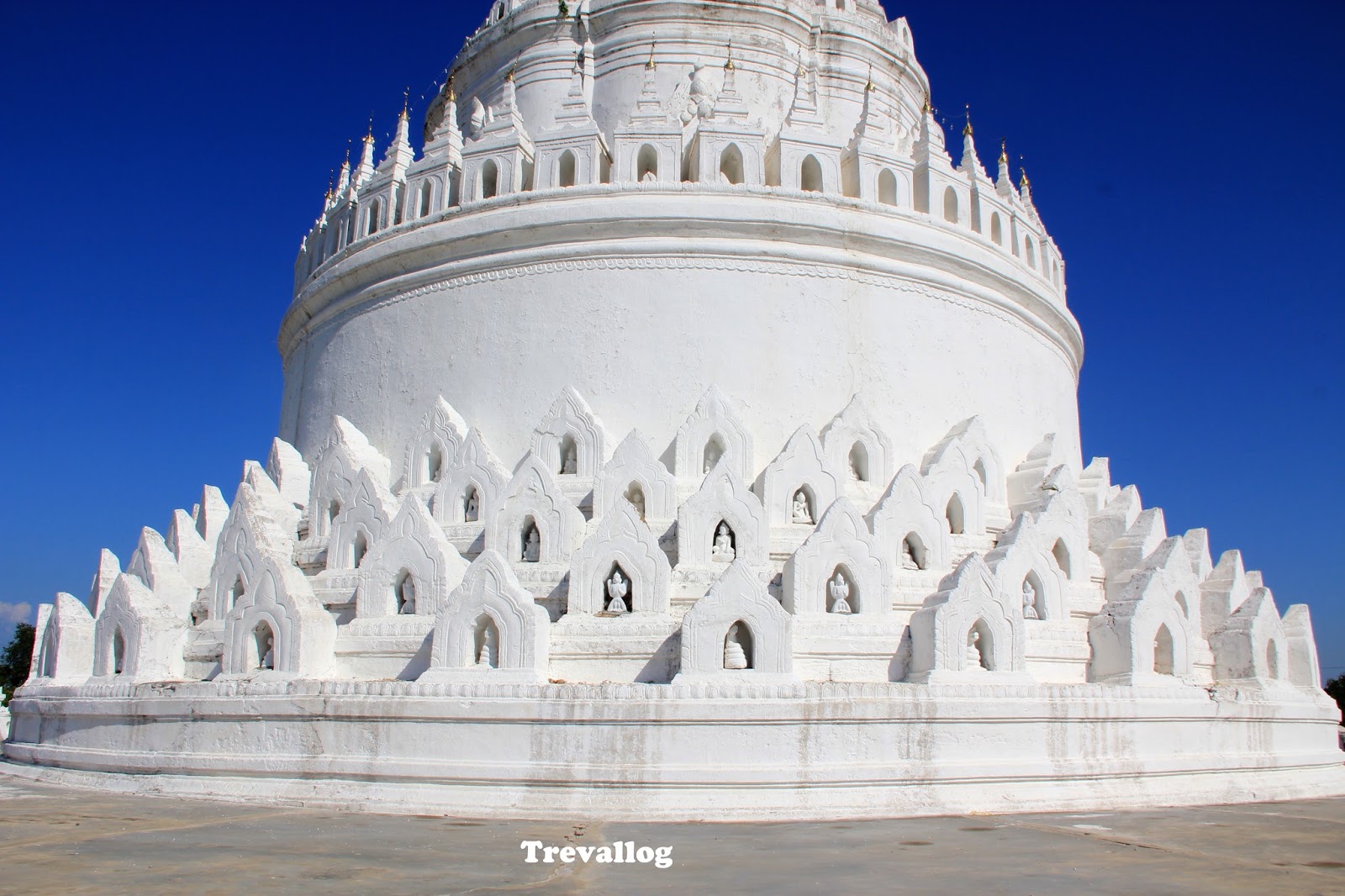 Mingun White Pagoda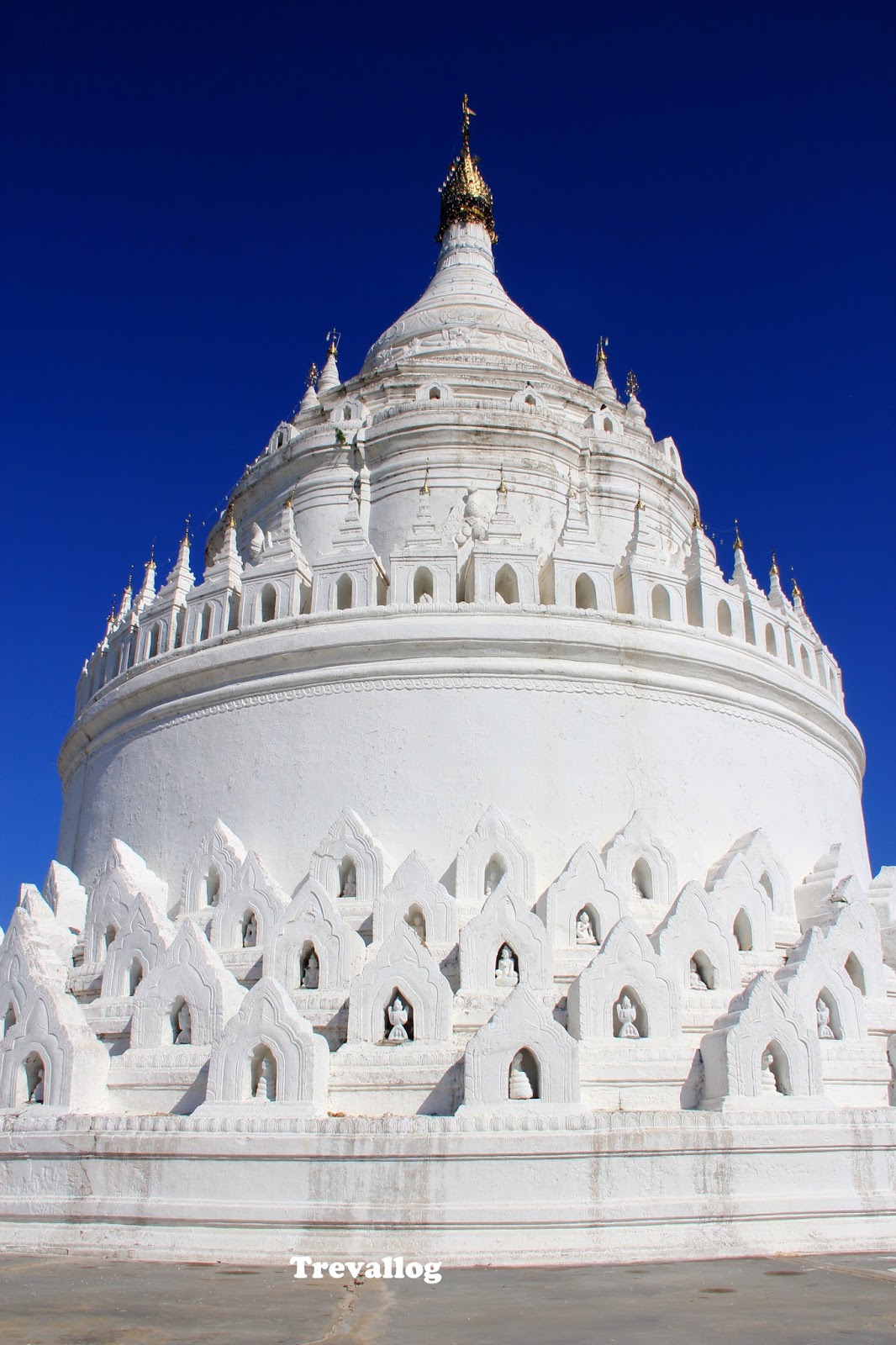 Mingun White Pagoda
After Mingun, our next stop is Sagaing. In Sagaing, we visited Soon U Ponya Shin Pagoda where we can see sagaing area and Ayeyarwady river from the hill (our driver called it Asian Pagoda), and U Min Thonze Caves where you can see a row of beautiful Buddha statues. We didn't spend much time in Sagaing because we need to rush to go to U Bein Bridge in Amarapura for sunset.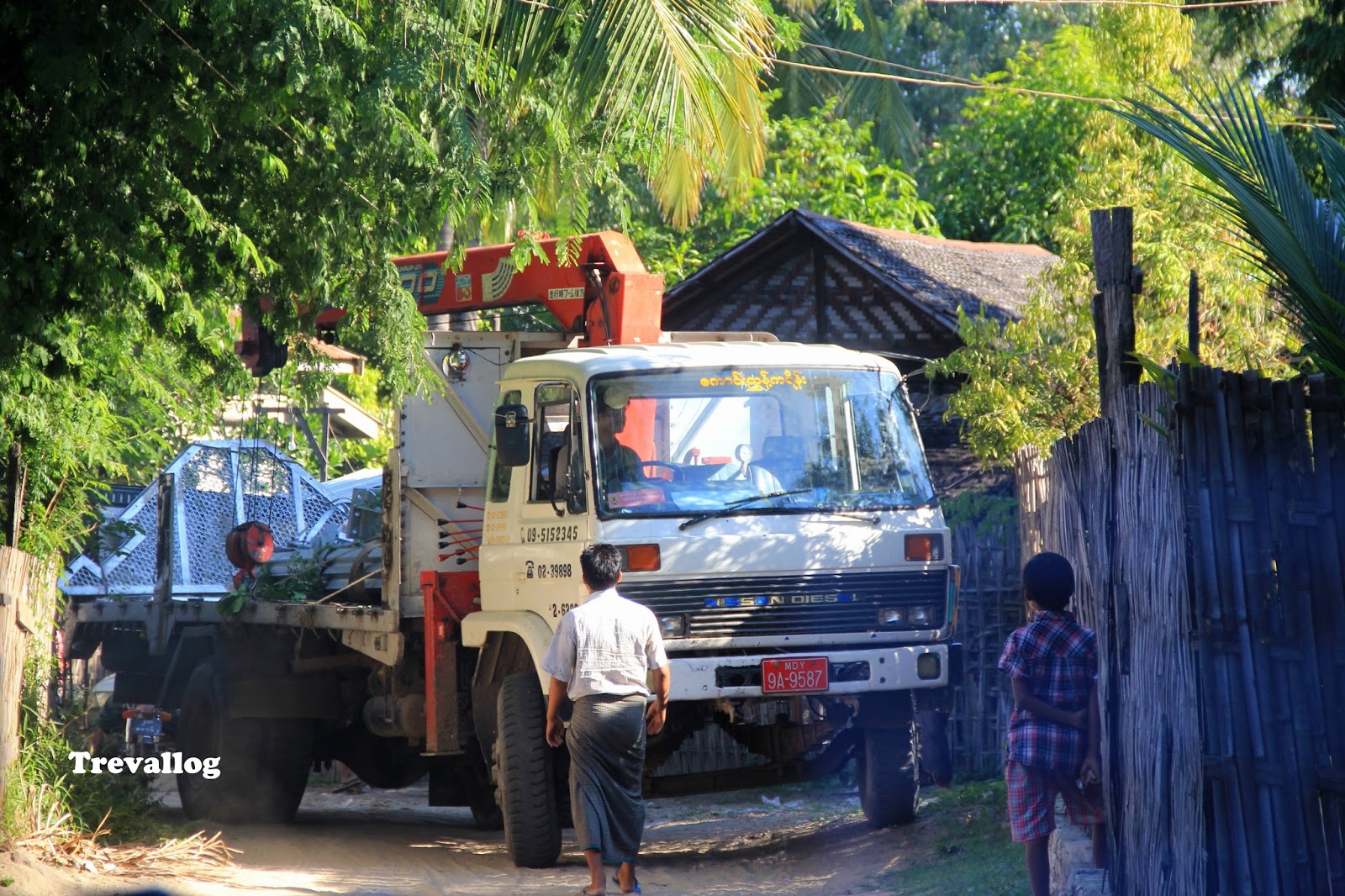 Amazed seeing lorry crane in a small road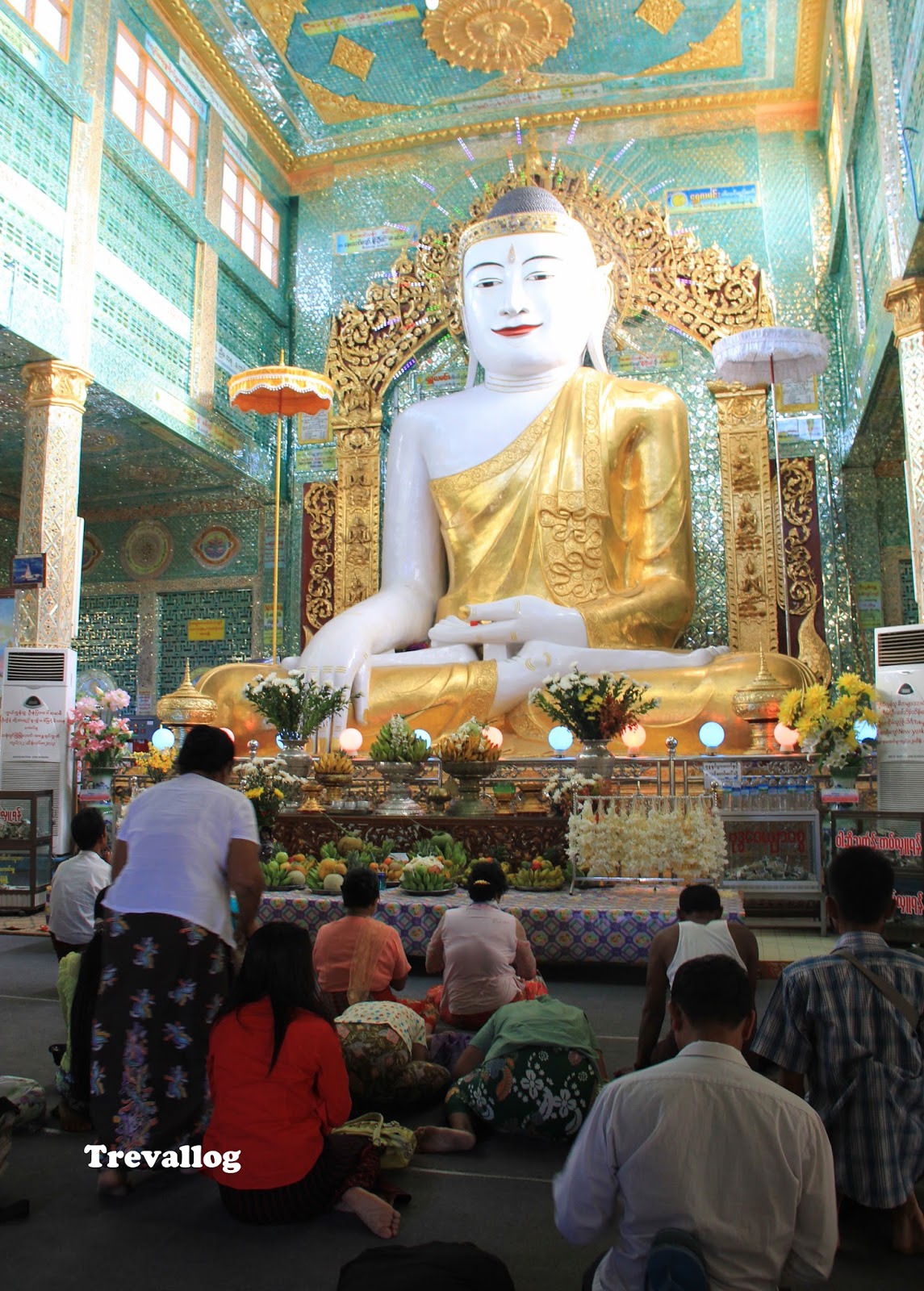 S
oon U Ponya Shin Pagoda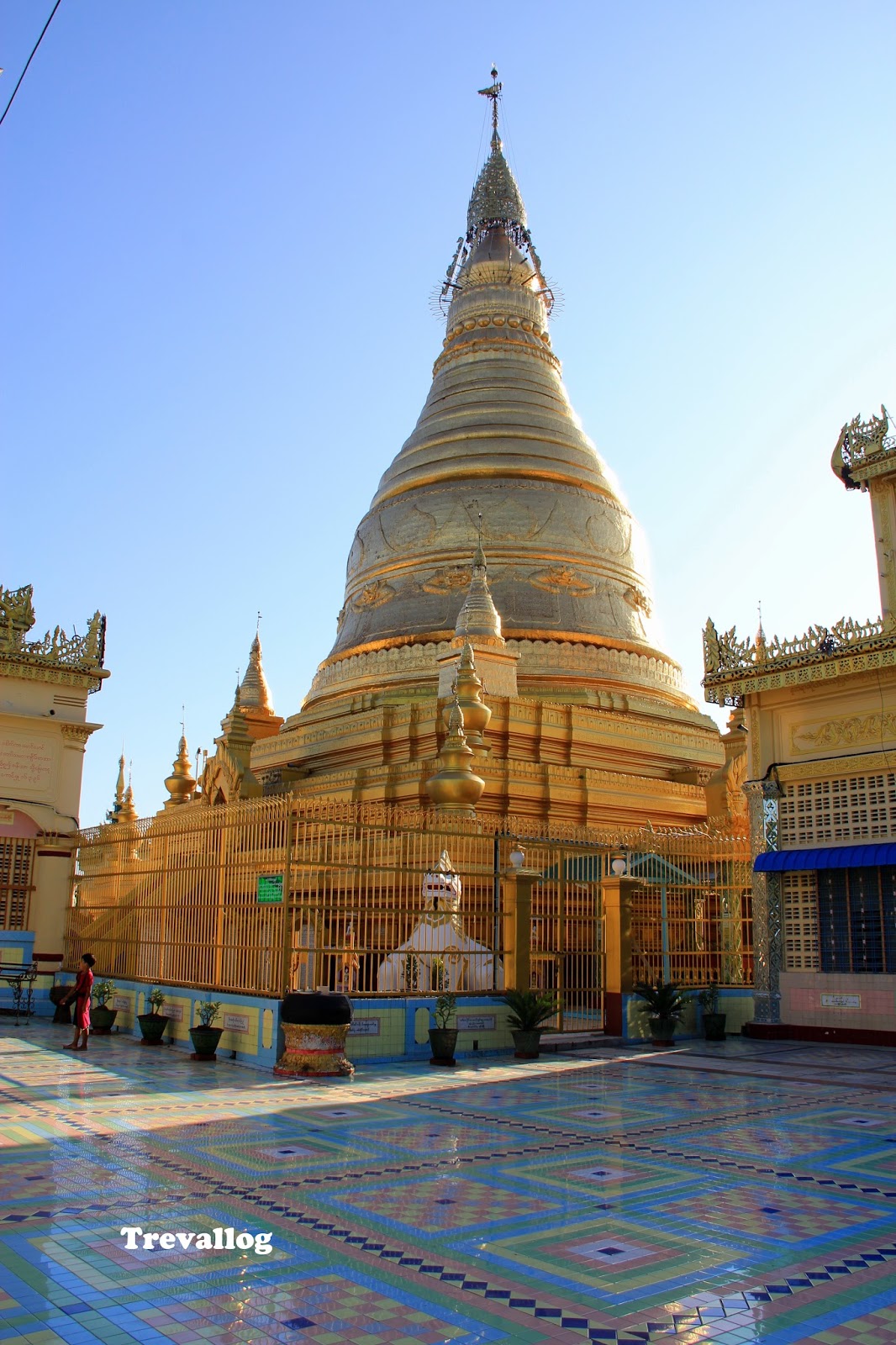 S
oon U Ponya Shin Pagoda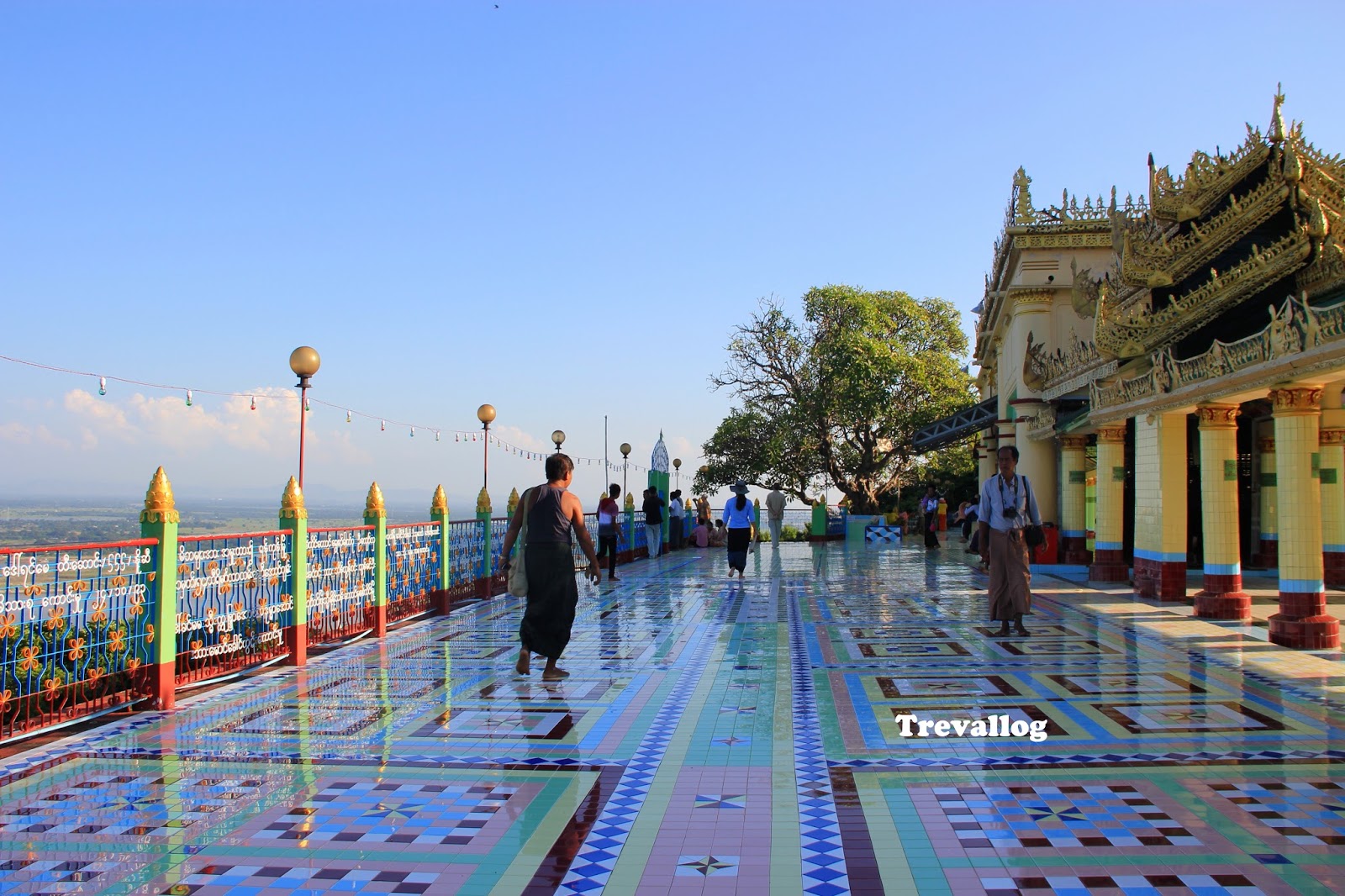 S
oon U Ponya Shin Pagoda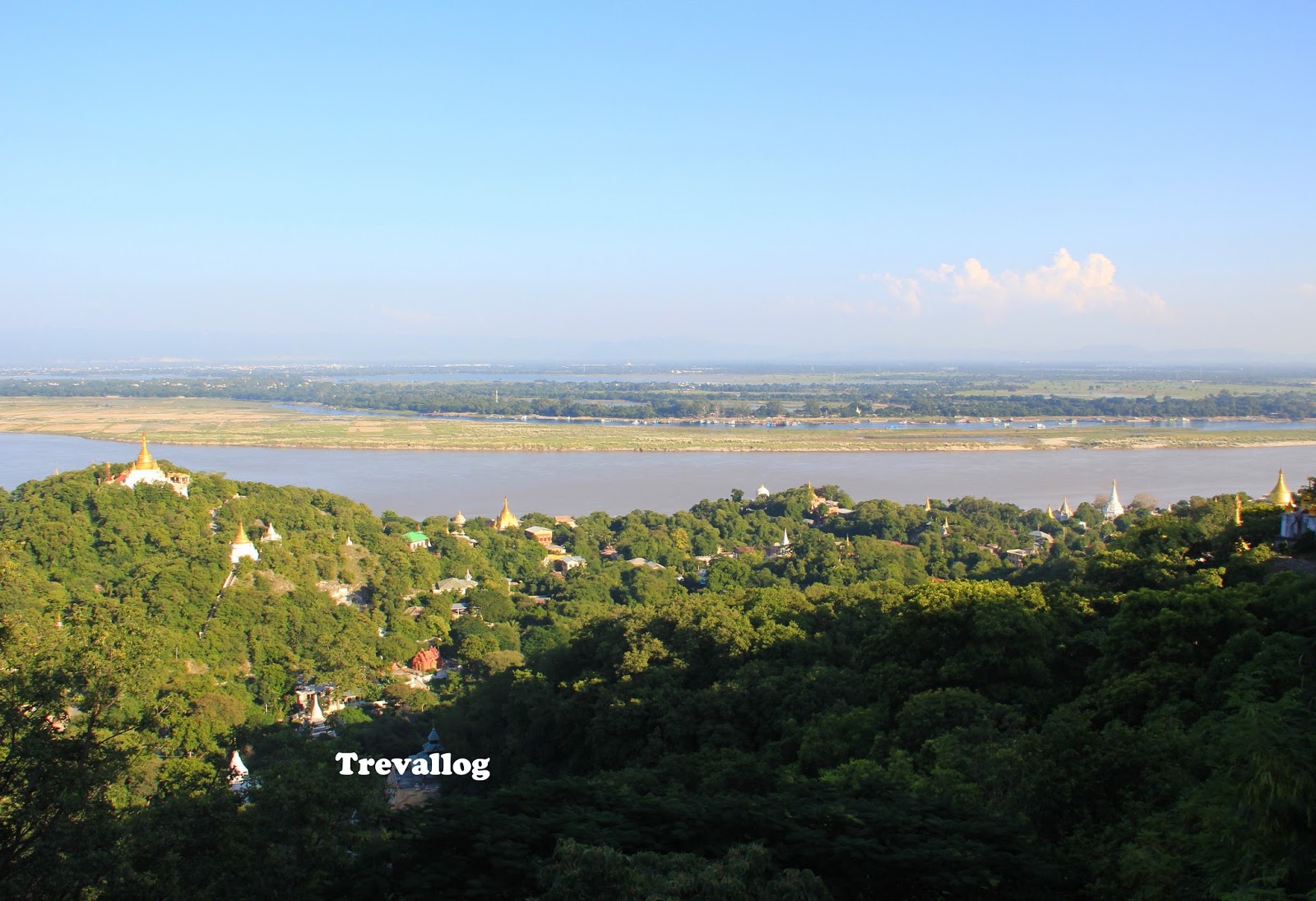 S
oon U Ponya Shin Pagoda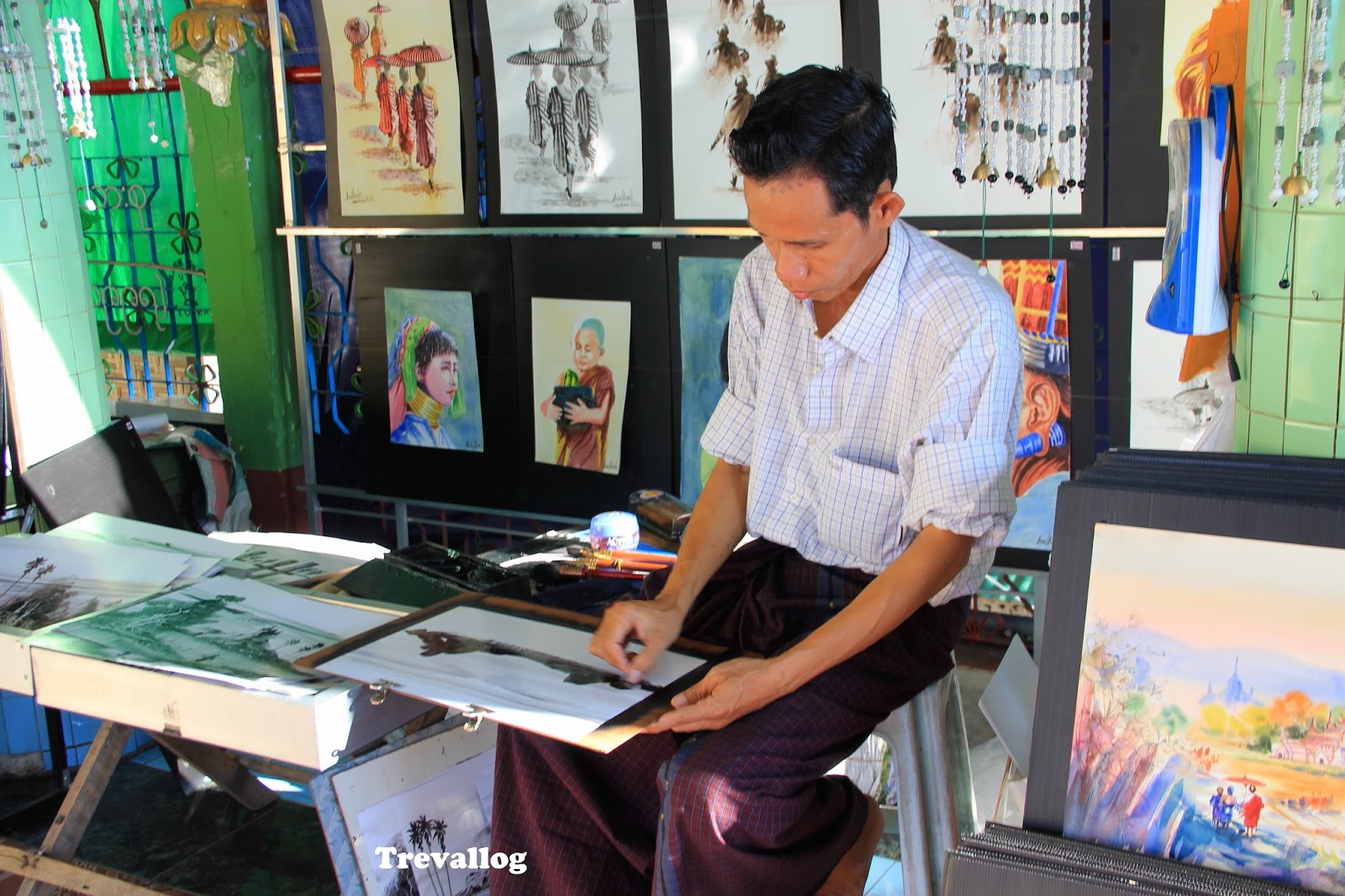 Artist at work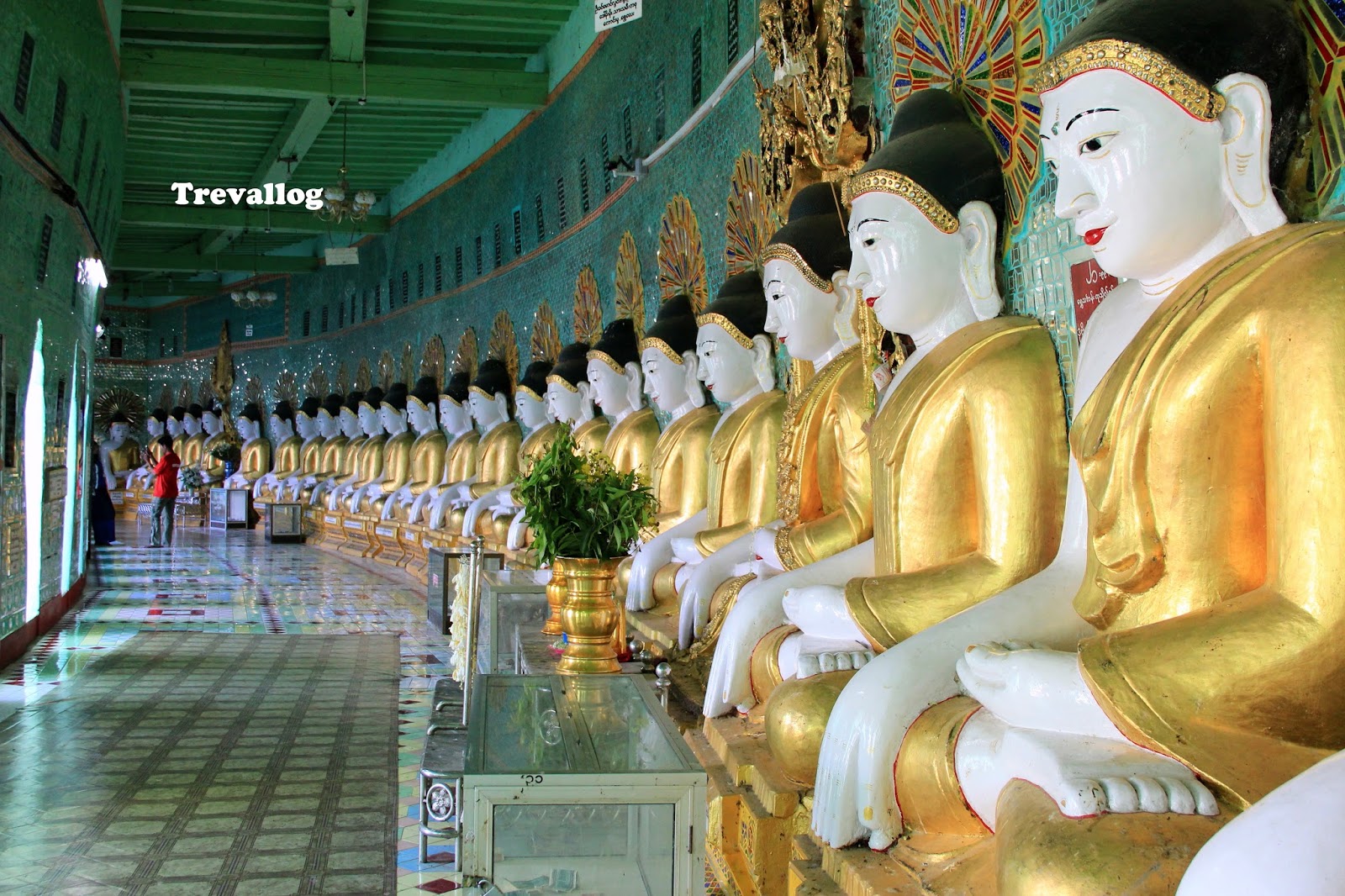 U Min Thonze Caves
After sunset, we had dinner at Tom Yum Goong 2 in Amarapura. We had their mookata buffet for 8000 kyats/person excluding drink. It was a really good bargain. Furthermore, the environment was very relaxed and romantic. We were very happy with the dinner, and we highly recommend it to people visiting Amarapura. We then took JJ express bus around 9.30pm to Nyaung Shwe (Inle).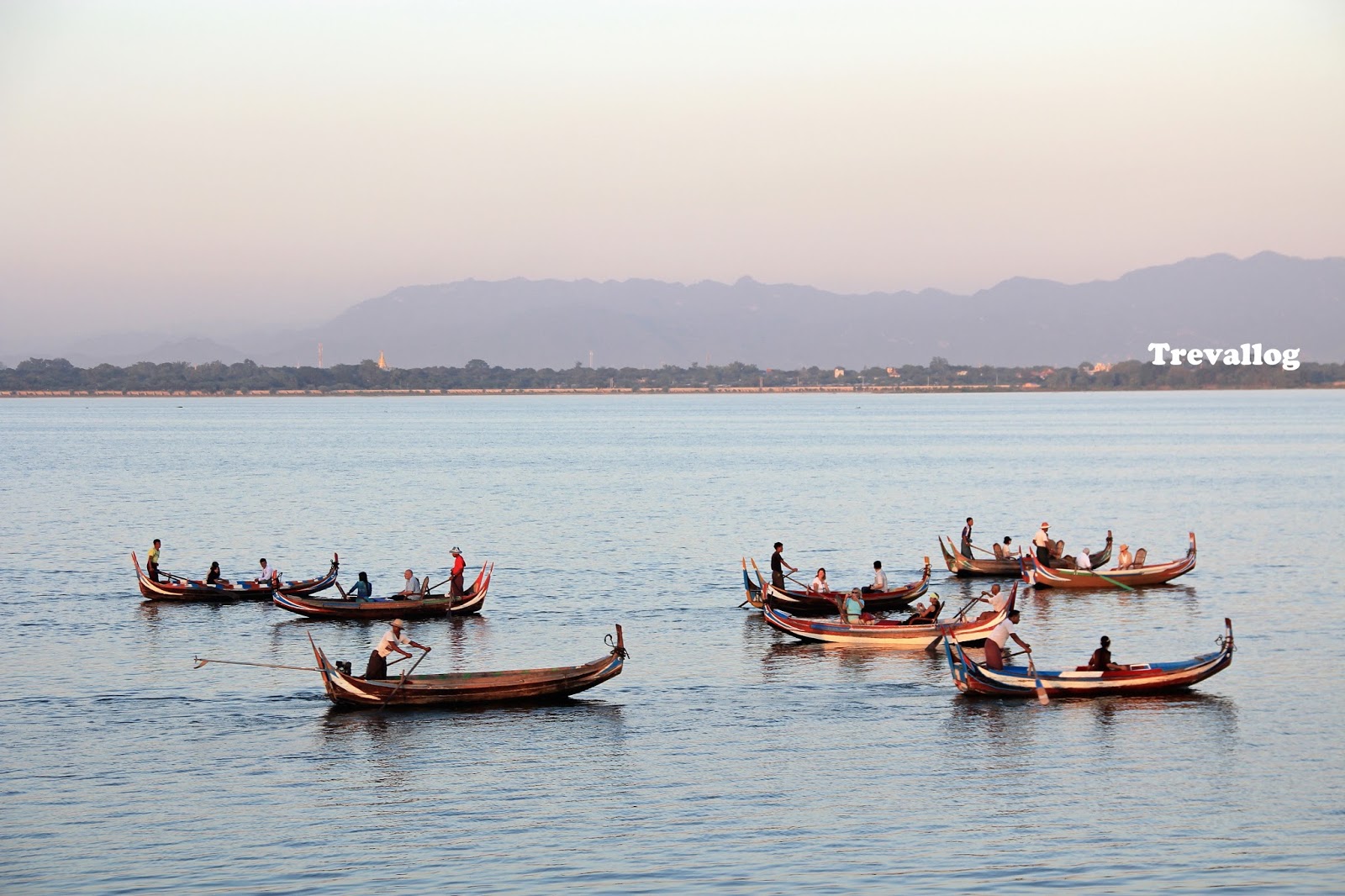 It's hard to believe this photo is real and not a painting! Before sunset at Amarapura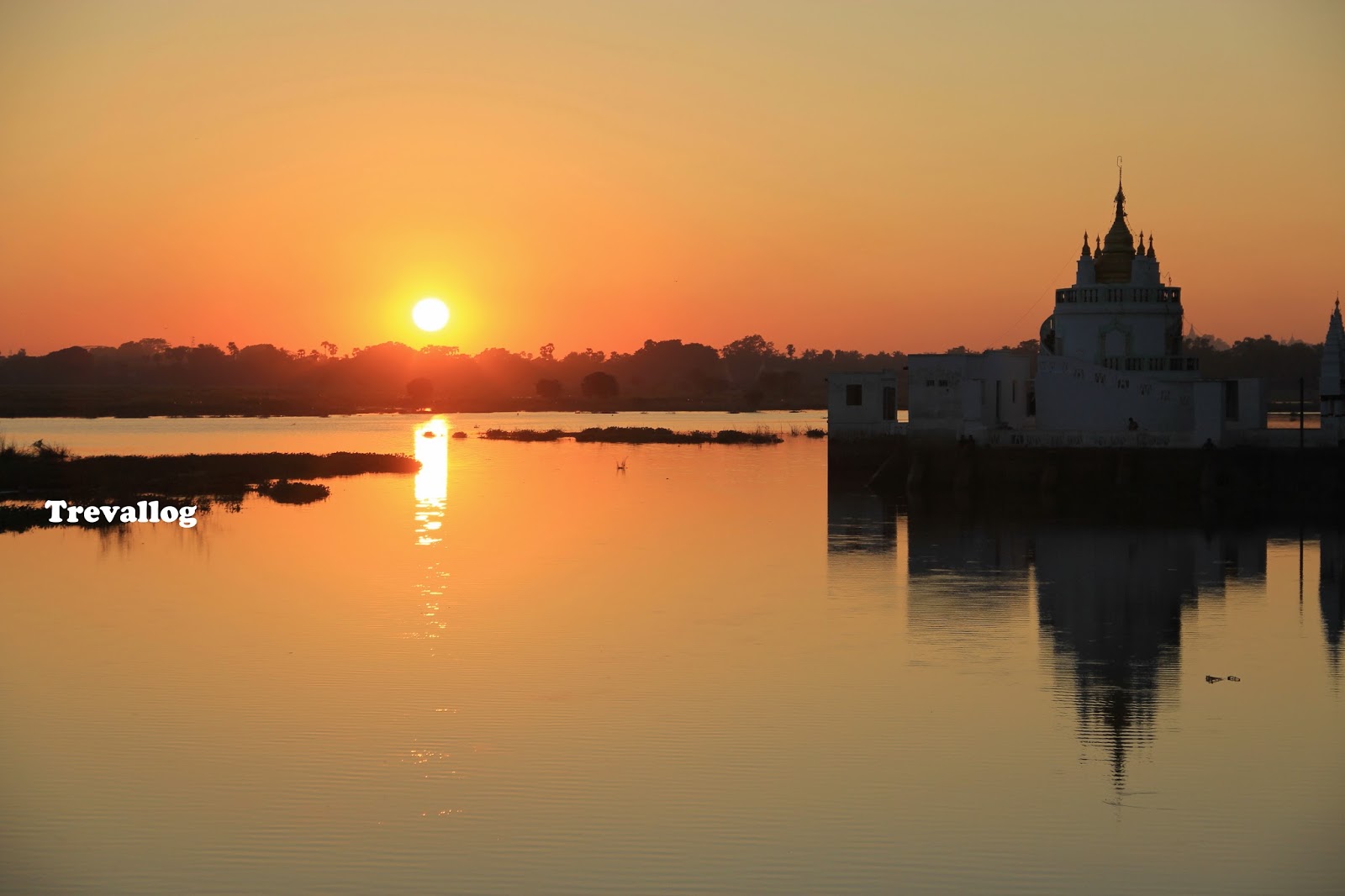 Amazing sunset at U-bein Bridge, Amarapura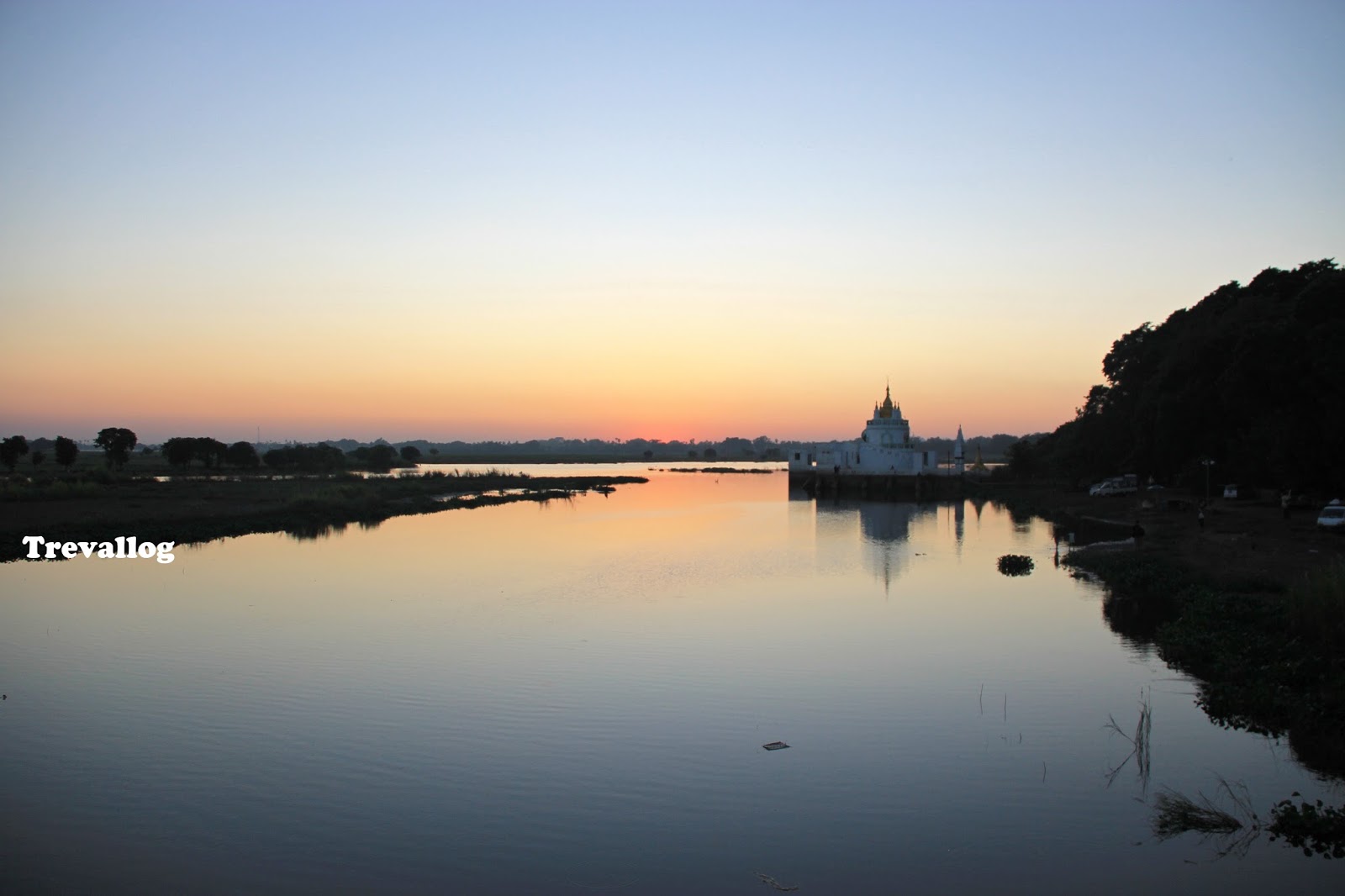 The amazing twilight just after sunset at U-bein Bridge, Amarapura
Date visited: 25 October 2014