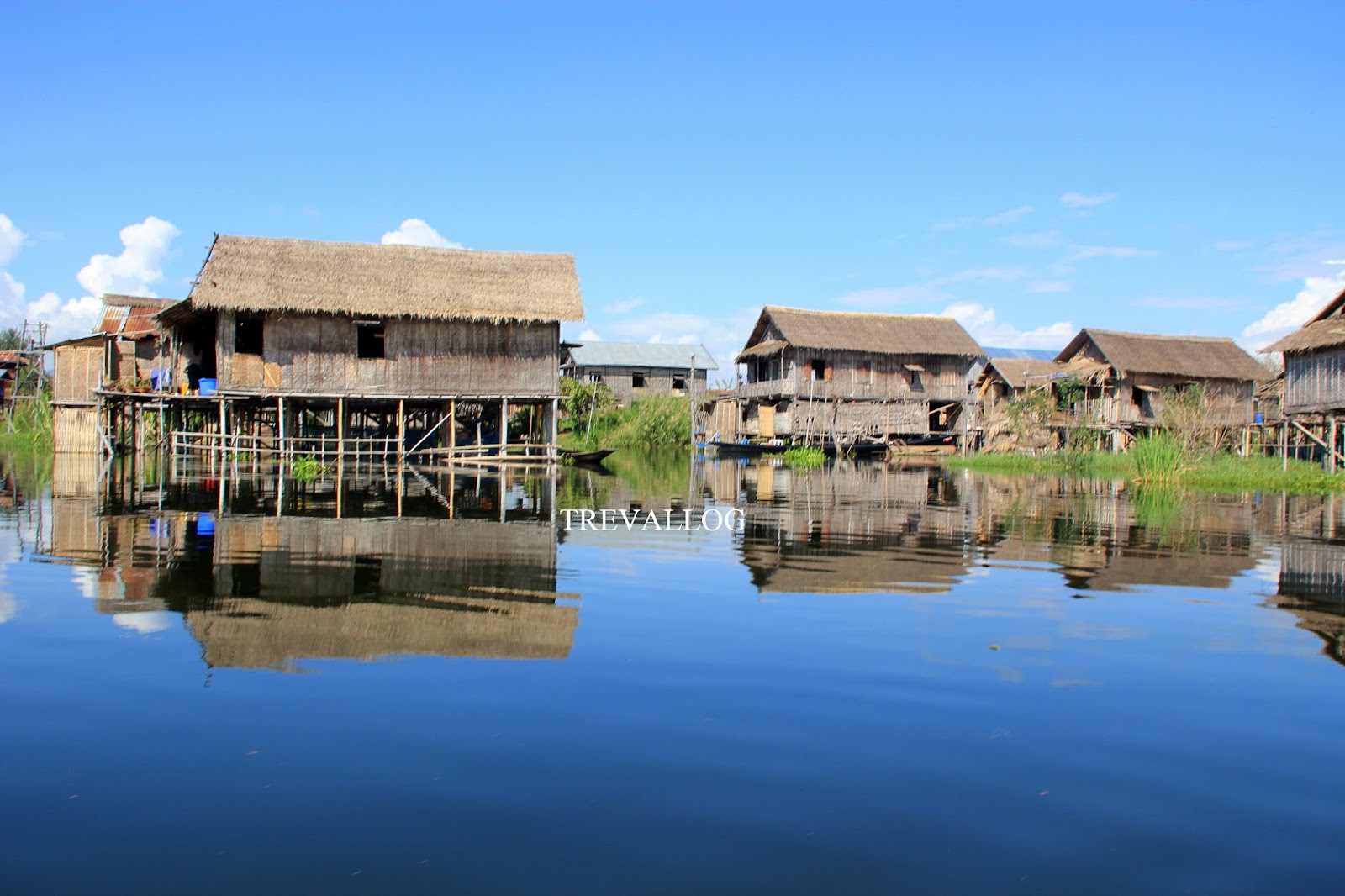 We arrived at Nyaung Shwe at 5.50am. The bus dropped us at Nyaung Shwe, where we can walk directly to Inle Lake. At first we thought that the bus will drop us at Shwe Nyaung junction, and we had to do transfer by car to Nyaung Shwe, fortunately our driver in Mandalay helped us check with JJ express staff and told us that we will arrive directly at Nyaung Shwe town near Inle.
Upon meeting our guide, he brought us to a local eating place for breakfast. After breakfast, we walked to jetty and enjoyed our boat tour. I love love love the boat and the lake!
During the boat tour, we visited craft shop where we used the toilet for long time (operated by long neck tribe), silver smith, Phaung Daw Oo Pagoda, textile workshop, wood carving. We had lunch at Nice Restaurant where we ordered cheap and delicious lake fish. Then we visited Nga Phe Chaung Monastery and concluded our boat trip.
After boat trip, one guy from the travel agent told us to wait for bus at JJ express office. He also told us that it's far from jetty so we need to take rickshaw, which cost us 3 USD for 3 person. We bargained to 2 USD for 3 person. They agreed and it took us 5 minutes rickshaw journey to reach JJ express office! We were scammed! Fortunately it's just a small amount. We then took short rest at JJ express office and took shower lol!! After shower, we had early dinner at French Touch Restaurant. Then we went back to JJ express and they told us the bus arrival will be delayed til 6.45pm instead of 6pm, so we took a walk and stopped at Inle Palace for beer and snacks.
Finally at 6.45pm we boarded the JJ express bus to Yangon. This bus journey provided us with dinner. We stopped by some place to eat our dinner. It was a bumpy mountain road with many twists and turns. My body couldn't take that much amount of twists and turns and I ended up vomiting. Then, it was peaceful bus ride to Yangon.