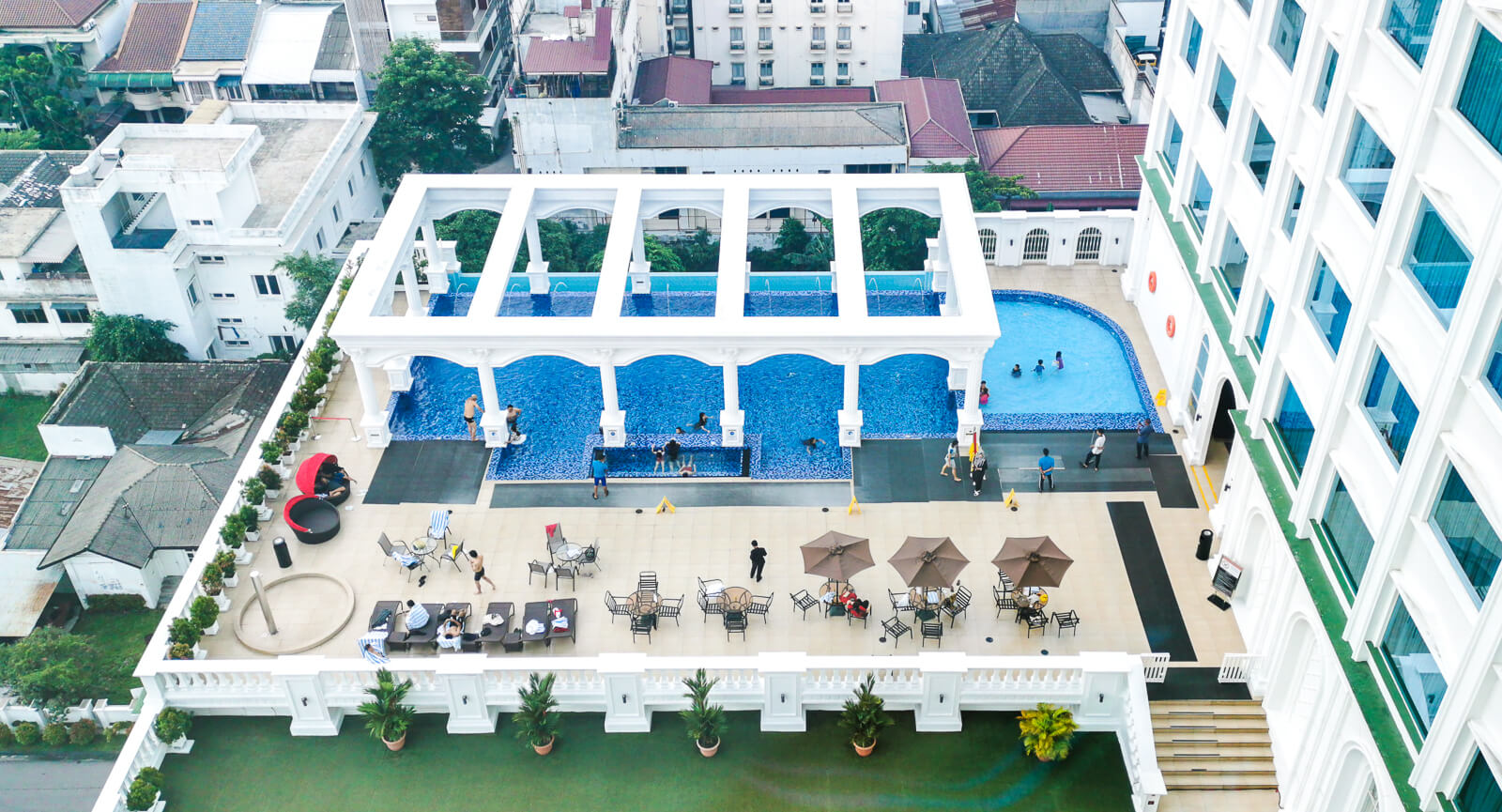 Some splurge are worth it, some are not. This one belongs to the former.
It all started from a chat with a friend. My friend told me that if I ever want to stay in a hotel in Medan, I should go to Adimulia Hotel. He said, "It is very nice! Even Jokowi stayed there when he came to Medan!"
Intrigued with the fact that Jokowi, the current president of Indonesia (2014-2024), chose to stay in Adimulia instead of the famed JW Marriott, hubby and I decided that we should really give it a try when my parents-in-law visit Medan.
Long story short, we stayed in Adimulia with my parents in law and we totally fell in love with it. Too in love, I decided to book Adimulia again. This time, the staycation is for my mom, aunt and sister.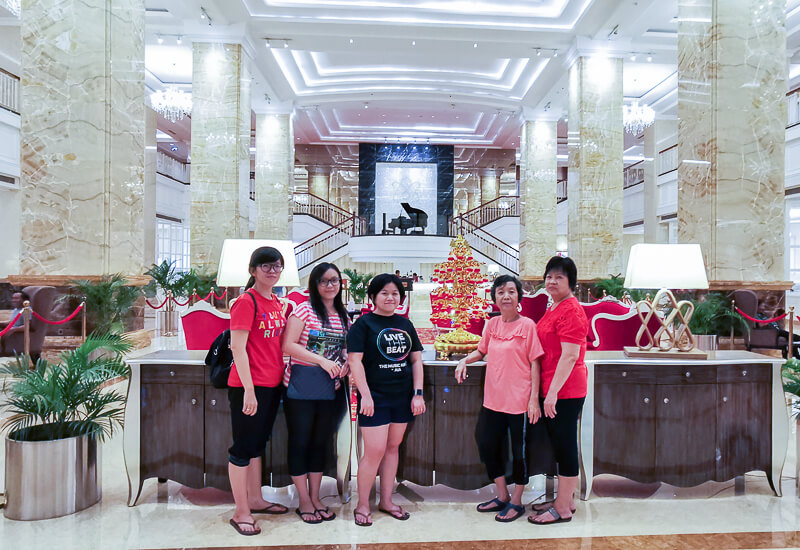 First Impression
There is something unique about Adimulia Hotel in Medan. First of all, the entrance is unlike any other hotels in the city. As you enter the main gate (assuming you are in a car), it feels like you're entering a classic government palace. It has that luxurious feel.
Like other big hotels in Indonesia, the guards at the main gate will perform security check on the passengers and the car. Then, you'll arrive at the grand lobby with a very high ceiling.
Official check-in time is 2pm, however we were able to check in early at about 11am. Before going there, we called them to ask if it's possible to check in early, and they said yes. This is such a small, but really awesome gesture that a hotel can provide to its customer and I salute them for this willingness to accommodate flexibility.
Our check-in was pretty fast! We helped ourselves with the free cold welcome drinks.
Room
We booked Deluxe Room Double because it's the cheapest room. Yet, it did not disappoint at all! Look at the photos we took!
The double bed is so big and comfortable with 4 fluffy pillows. There is 1 armchair at the corner of the room with coffee table. Then, there's a set of working desk and chair which will be perfect for people who need to work while staying at the hotel.
On the TV table, there are some coffee, tea and electric kettle. The best thing? There are plugs on each side of the bed, and they are universal plugs. That means, I can immediately charge my phone with my 3-pin plug! This is a huge relief for me because on that day, I've forgotten to bring my universal adapter.
There is a safe deposit inside the wardrobe, as well as mini fridge and clothes hangers.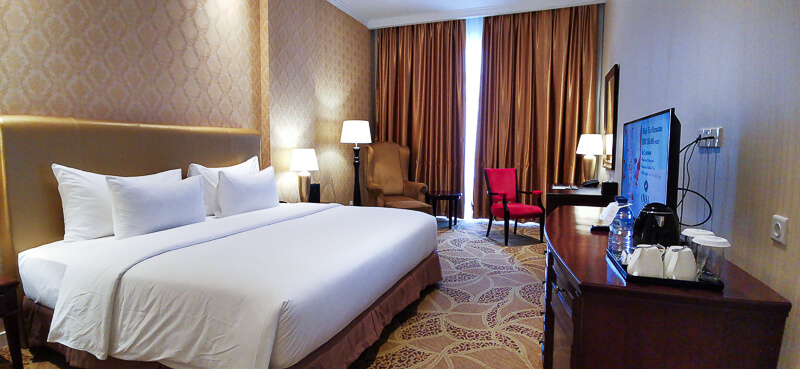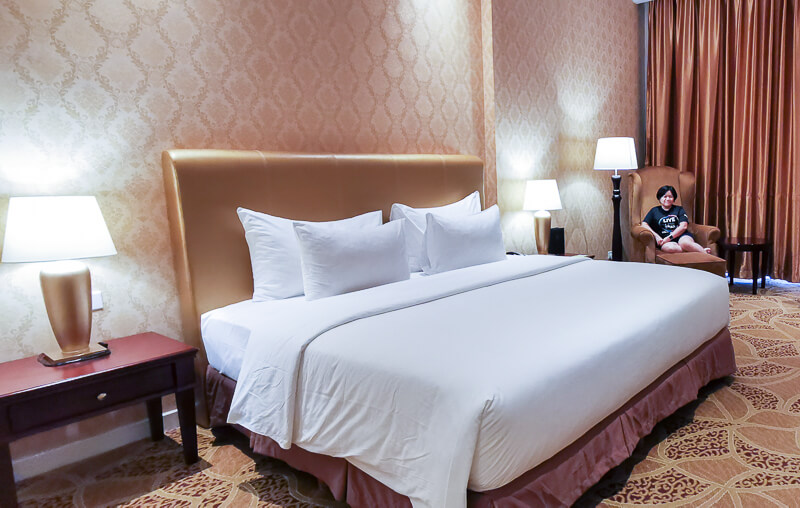 The bathroom is… so nice! I love the large tiles on the wall, it has this elegant feelings. The bathroom is really big. At shower area, there is a rain shower and hand shower above with a sitting area. Yes, a multi-purpose bench in the shower.
Various toiletries are provided, such as toothbrush, shower cap, comb, cotton bud, sanitary bag, shampoo, soap and lotion. Hair dryer is also available, so there's no need to bring your own hair dryer.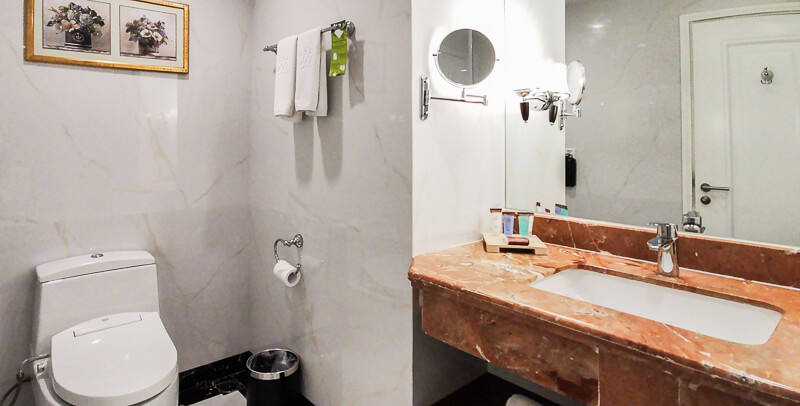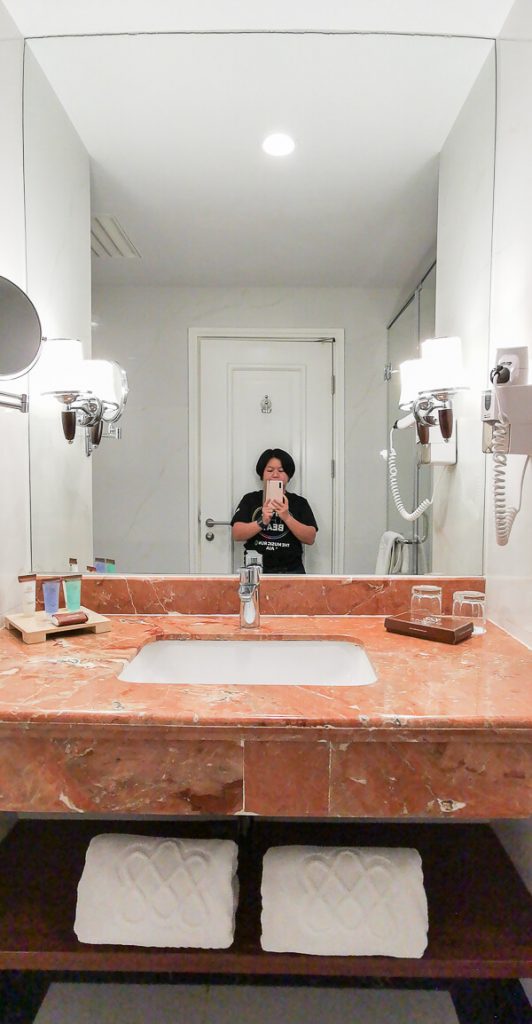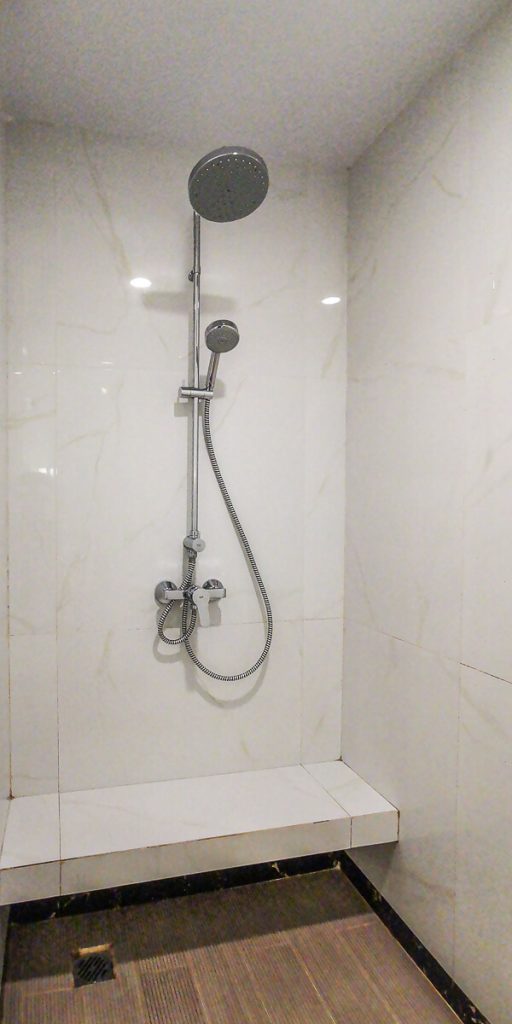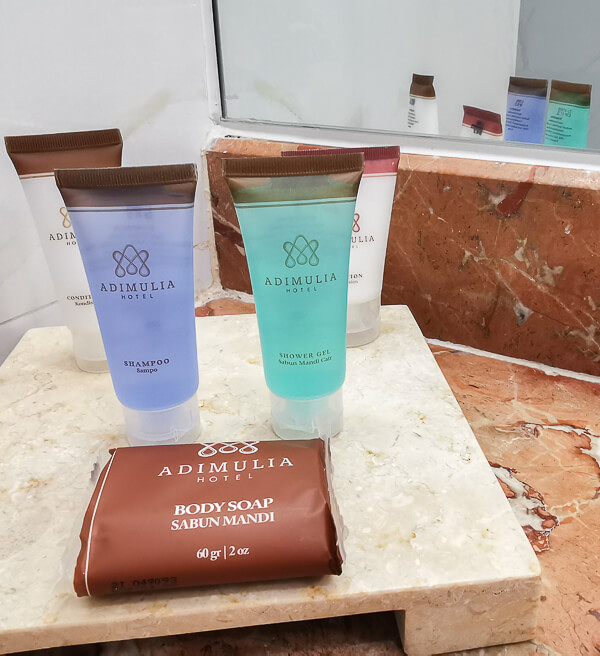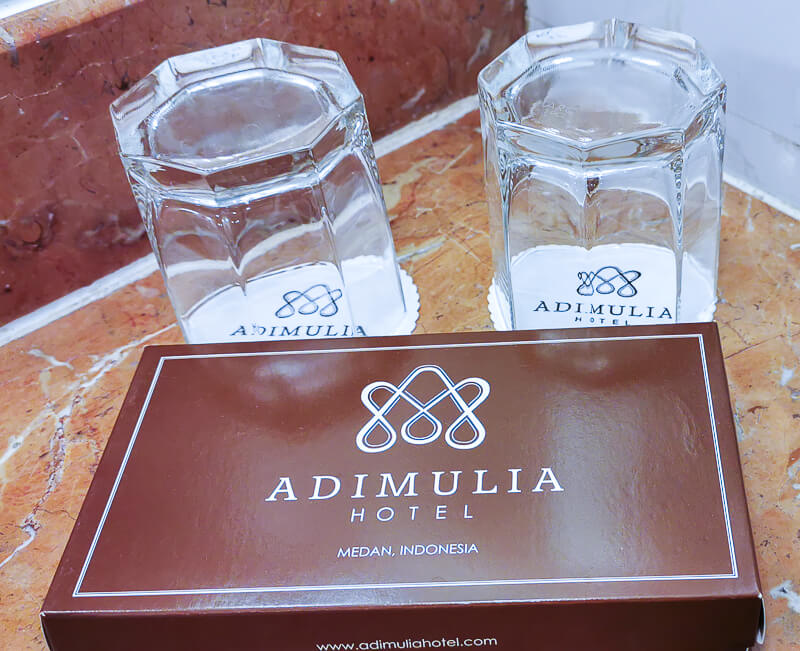 We were extremely lucky that we got the room at the highest floor, which is the 16th floor. Actually the floor numbering system in Indonesia hotels is not exactly according to running numbers. They usually skip unlucky numbers, such as 4, 13 and 14.
Above our floor is the helipad. Too bad, we didn't have access to the helipad so, no helipad photos here!
The nice thing about staying at the topmost level is that we get to have a bird's eye view of our surrounding! Our room is facing the pool, so we get pretty awesome pool view here!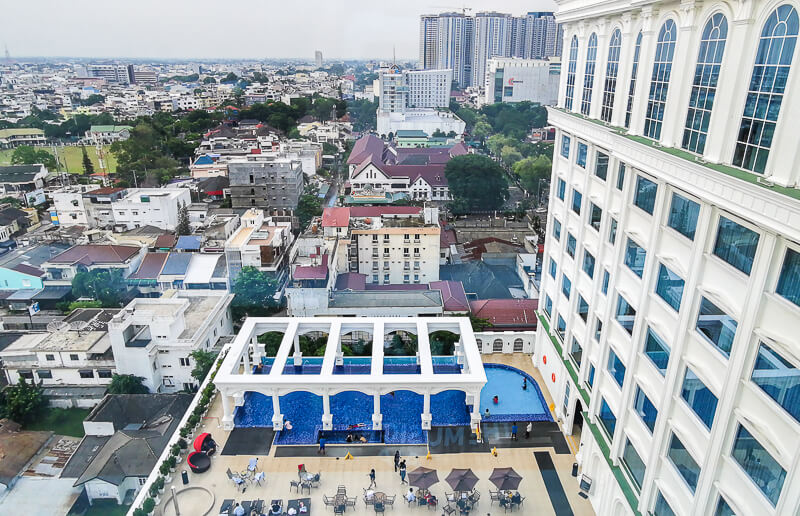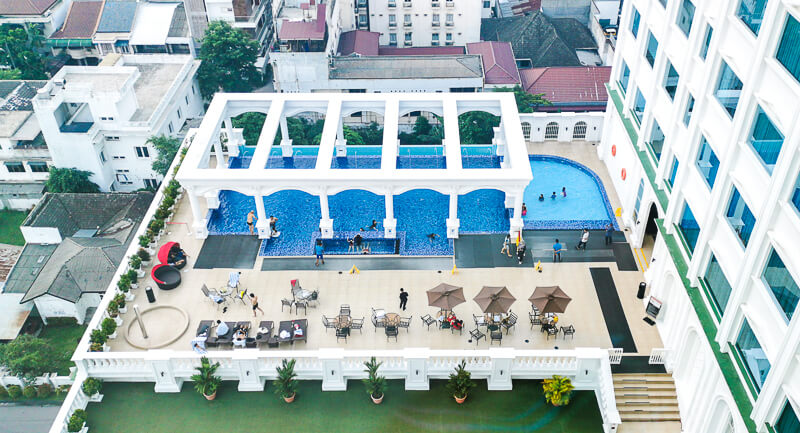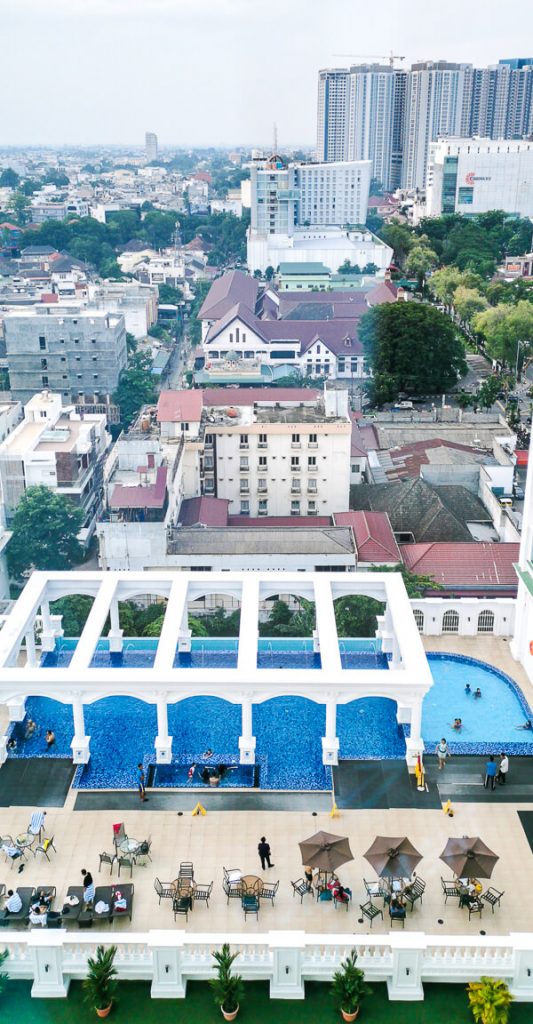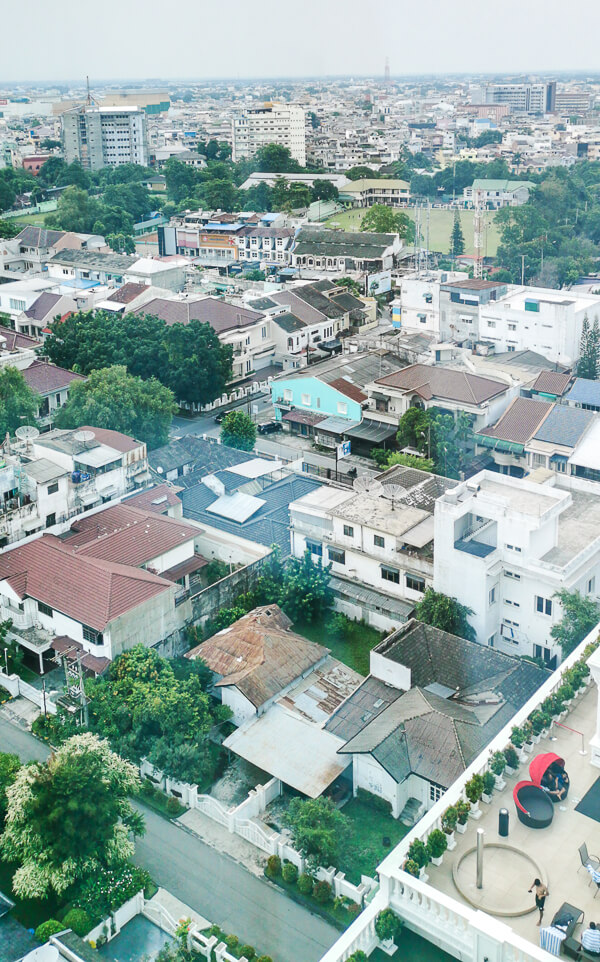 During my first stay at Adimulia, we get a room with city view. You know the best thing? We get to WATCH SUNRISE RIGHT FROM OUR BED!! I couldn't believe my own eyes when I saw it. I quickly grabbed my phone to snap this sunrise.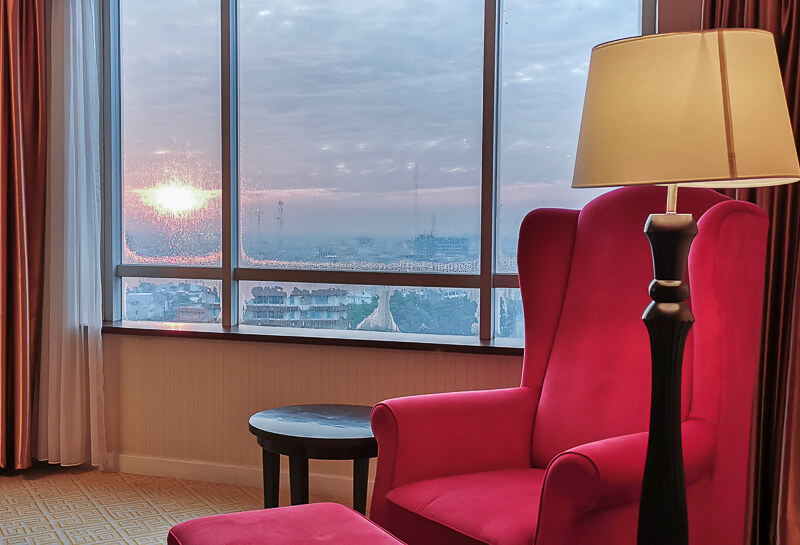 Infinity Swimming Pool
The swimming pool opening hour is only from 6am to 8pm. If you're planning to explore the city during the day and only come back at night, you won't be able to swim at night. So, I recommend that you swim in the morning before breakfast.
On our check-in day, the pool was undergoing cleaning, so it was closed until 4pm! Ugh, we had checked-in early in order to enjoy the pool, but too bad, luck was not on our side.
When the pool is finally open, we went to the 7th floor. At the reception desk, we were required to record our name and room number. For each room, 2 adults are allowed to enter the pool in order to prevent non-guest from using the pool.
If there's any non-guest who wants to swim, he can do so if he pays IDR 250k. That's a steep price for an access to a pool!
After getting the clearance from receptionist, we were handed pool towels. As we walk to the pool, there is another staff at the pool who asked us for our room number. Perhaps this special pool needs double security? Anyway, we were ready to have fun.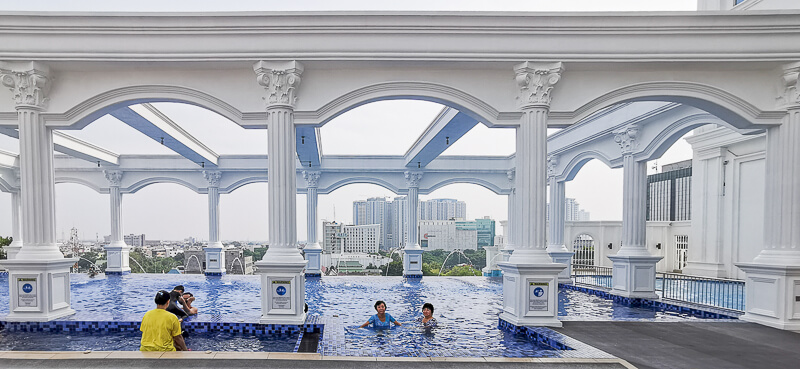 The pool has these elegant pillars and beams skeletons around and above it, but there's no actual roof over the pool. So, I guess you can't use the pool during rain. Luckily it didn't rain when we stayed there.
There is also a shallow children pool beside the adult pool. During our stay, both pools were not that crowded.
There is a staff on duty at the pool who shout every time a guest tries to sit on the outer wall. If you don't want to embarrass yourself, don't try to sit or climb over the outer edge wall.
I honestly love the pool, I can stay there for hours and hours. And I can tell that my mom and aunt enjoy themselves a lot in the pool too.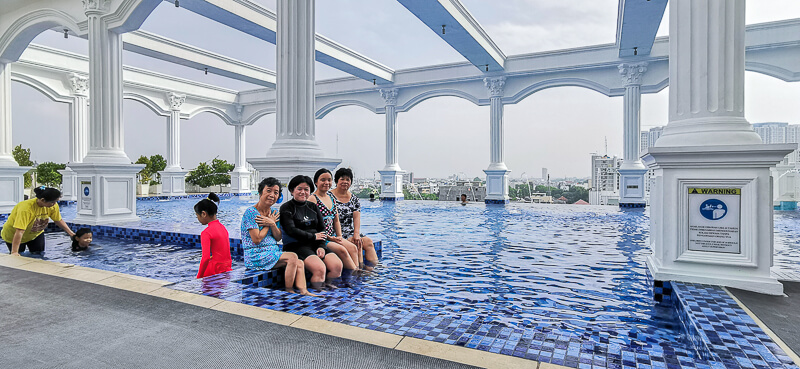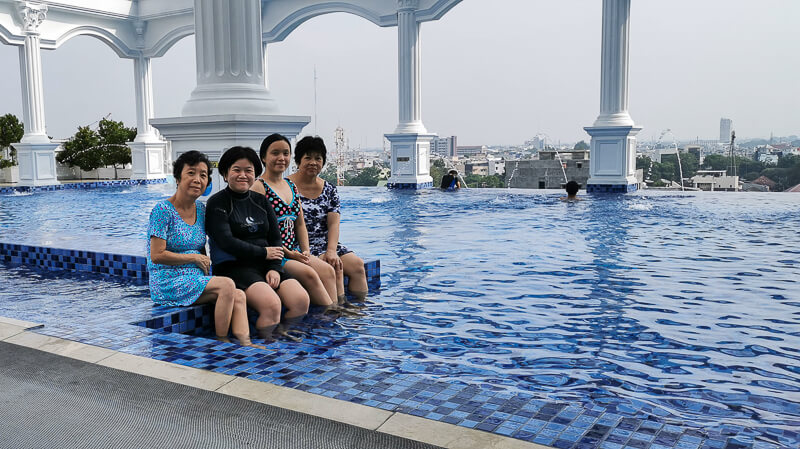 Steam, Sauna, Jacuzzi, Whirpool (Spa & Leisure)
The steam and sauna are located on the 7th floor, same as the swimming pool. Similar to swimming pool, we need to register with receptionist first prior to entering steam and sauna room. A towel is given for each of us.
Unfamiliar with steam and sauna procedure, we asked the receptionists about what and how we should do it.
One of them said, "First, use the steam room, followed by sauna room, hot water pool and cold water pool."
The so-called spa & leisure area is pretty spacious with plenty of toilet cubicles and shower cubicles. The steam and sauna rooms are pretty small but good enough because there were not more than 5 other guests there.
The hot water pool, like a hot jacuzzi, is pretty small and can accommodate around 5 people at one time.
Meanwhile, the cold water pool is pretty much deserted. Nobody in my group was interested to dip into it. It was too cold.
The guys have their own set of steam, sauna, hot pool and cold pool. So, there is privacy.
There is a lady staff who stays inside there at all times to keep all the cubicles and rooms clean every time a guest uses one of the facilities. I'm impressed!
Other Facilities
Other facilities that we didn't get to try were the fitness center, badminton court, massage, and kids playground. All of them are located on the 7th floor.
Breakfast
I have only 1 word for the breakfast at Adimulia Hotel: Impressive!
First of all, it has amazing variety! From local food (such as soto, lontong, nasi lemak) to international food (spaghetti, croissant, siew mai), we were surprised at every turn.
Secondly, the seats are plenty. And comfortable. Even though it was crowded on the day we went (it was a Sunday), we could find seat easily.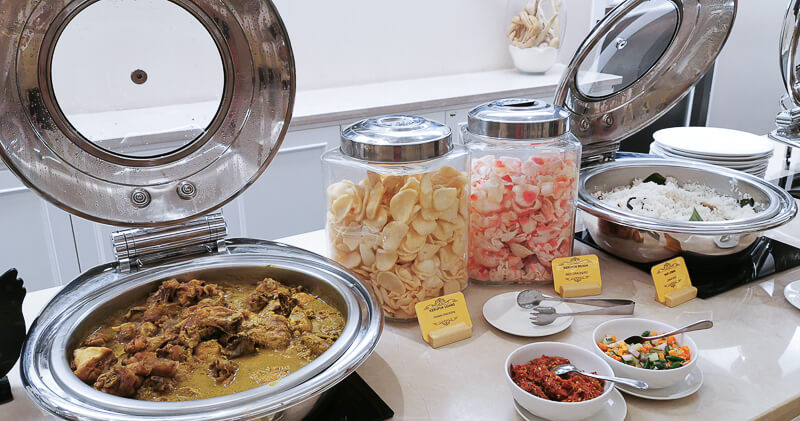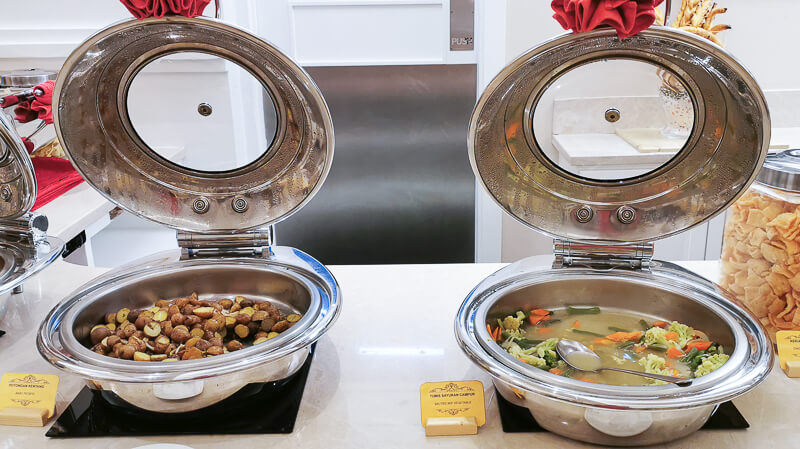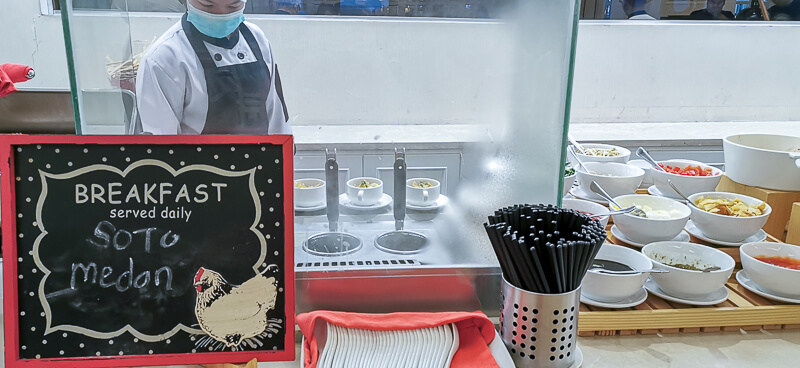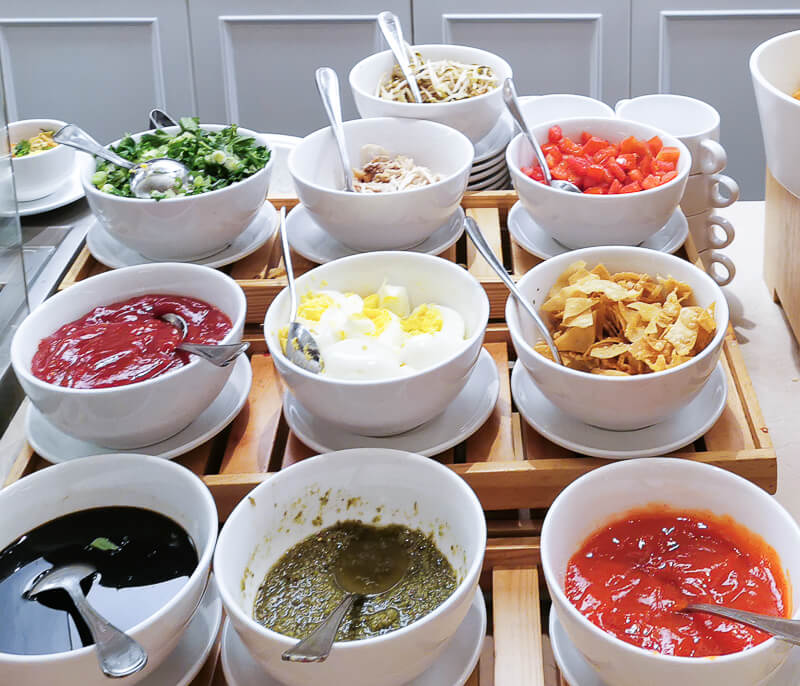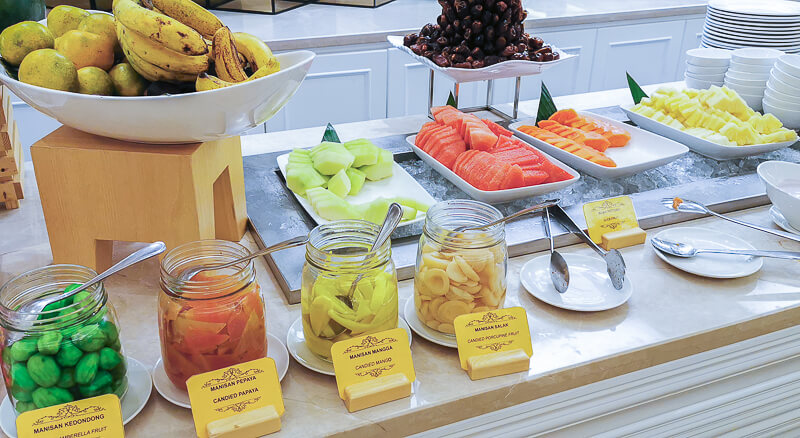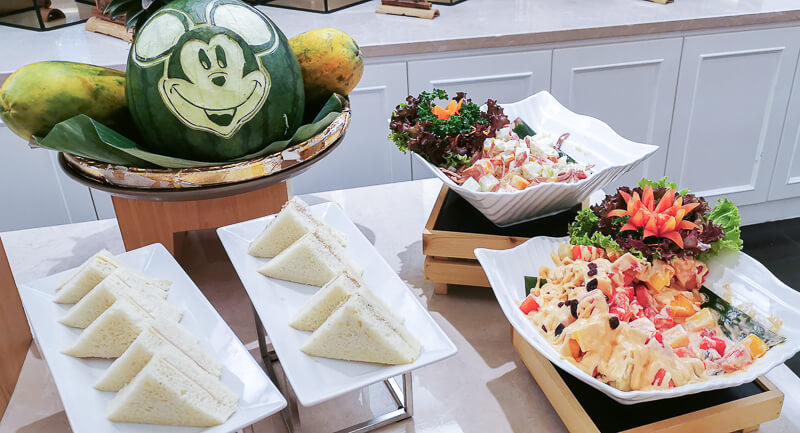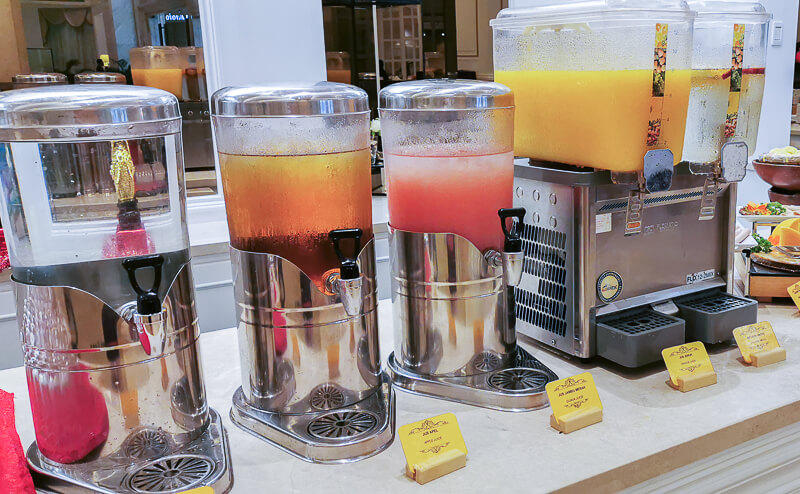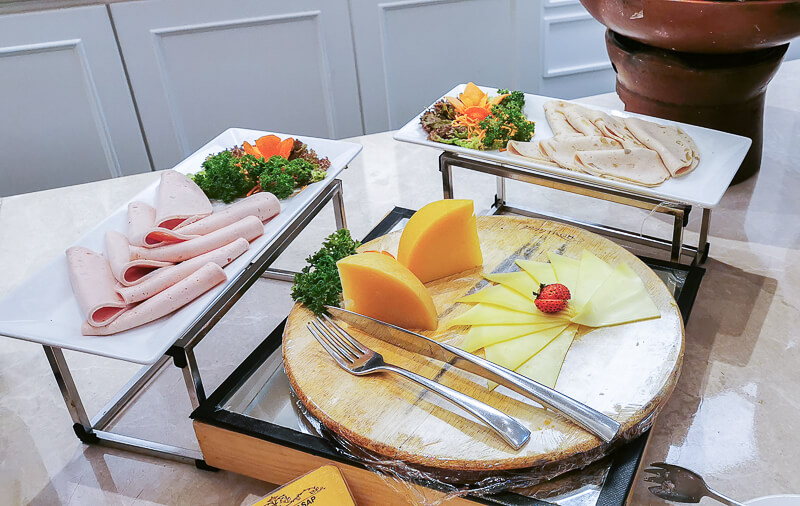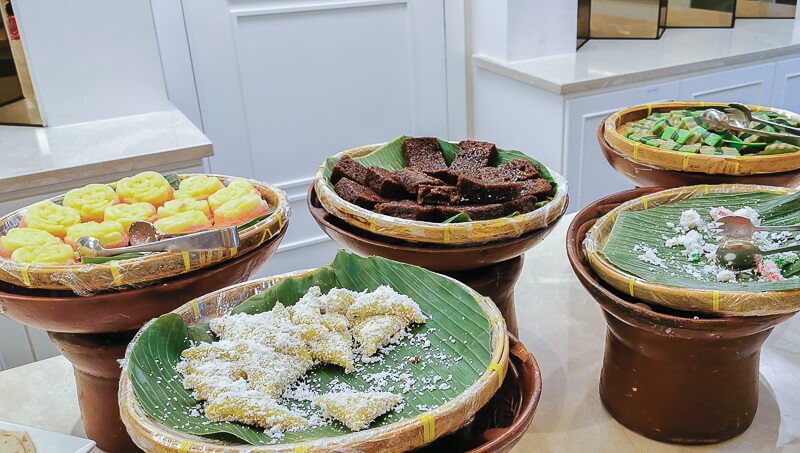 To be honest, the only reason I fell in love with the breakfast here was how well they cook local food! All these times, I've never tasted a local food served in a hotel that tastes as good as the real food, until I came to Adimulia.
When I saw soto, miesop and lontong, I told myself that I doubt they're as good as the ones sold on the street. Man, I was wrong!
They taste so good! Especially with all the different local crackers. In case you don't know yet, certain dish is accompanied with certain crackers. Nasi lemak is supposed to be eaten with onion crackers (yellow rectangle). Miesop with red&white crackers.
Call me old but I love porridge. And sometimes I judge hotel food based on how well it does its porridge. Well, Adimulia's porridge is great, 9/10. I lacks chye poh, the preserved radish.
The siew mai is really nice, my aunt kept getting siew mai for us
There were really all sort of food there, salad, pastries, bao, fried wanton, pudding, sandwich, rice, noodle, kueh, manisan (fruits immersed in sugar water), ham & cheese, stir fried vegetables, pasta, egg station and even jamu!
Yes, jamu, the herbal drinks that people used to sell on the street to help locals cure ailment. Hubby loves jamu, nobody else does.
Over the internet, I read many people commented that the food was tasteless. Personally I do not know what they eat, but here's my tips for you. Stay away from non-local food, such as pasta, sausage, baked bean, meat, fish, etc. Instead, choose the local food, such as soto, lontong, miesop, nasi lemak, local kue, and jamu.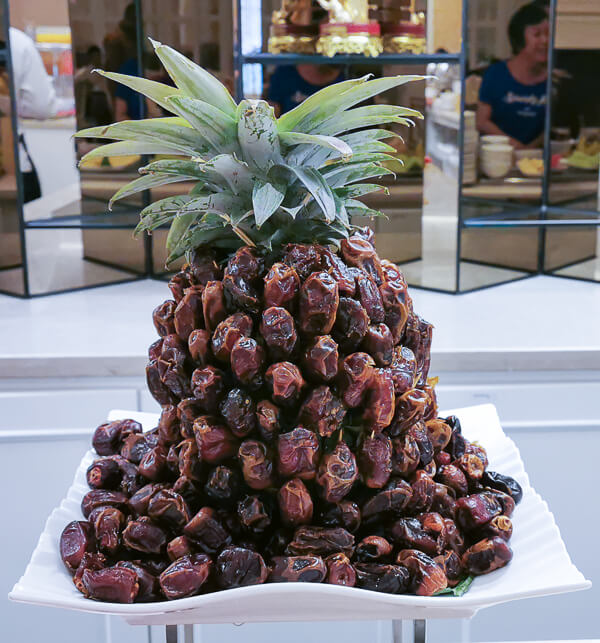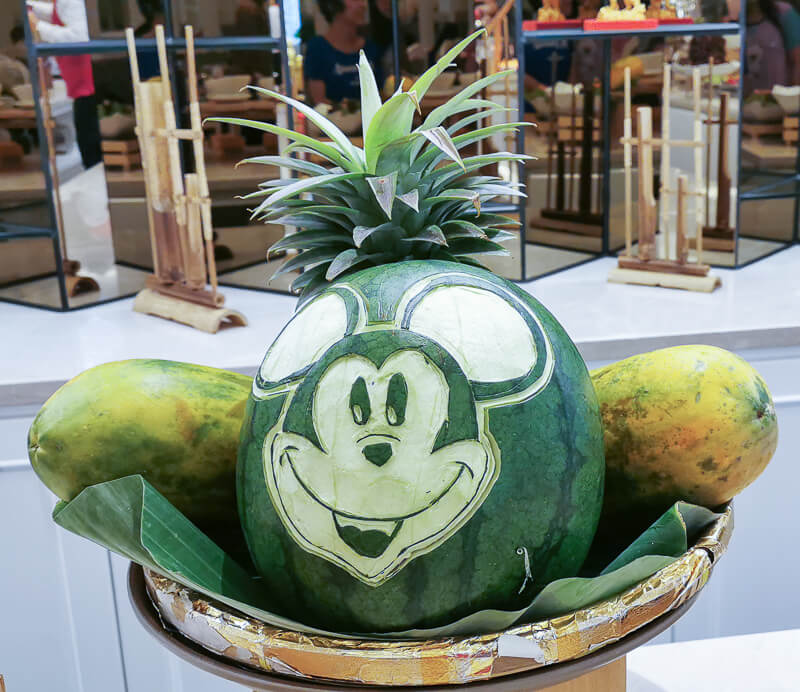 Nearby Amenities
Adimulia is located within walking distance from Lippo Plaza and Sun Plaza. Lippo Plaza is a small plaza with a convenience store, several restaurants and a cinema.
Meanwhile, Sun Plaza is bigger and has more shops and restaurants, as well as a cinema and supermarket. Given a choice, we would always choose Sun Plaza over Lippo Plaza.
Regarding food, there are so many restaurants and food stalls near Adimulia. You can check Google Map and read reviews of those restaurants. But my favorite would be Soup Today. It is not cheap, but it serves good Chinese food. The restaurant is decorated with old-style furniture and food is served with old-fashioned plates and utensils.
Conclusion
Personally, I enjoy staying at Adimulia and I will recommend my friends and family to stay there if they come to Medan, or if they're looking for a good staycation option.
If you're on a business trip, just bear in mind that the pool closes early, at 7pm, so you can only swim in the morning.
If you're on a budget trip to Medan, it might not be the best option for you. Or, you may consider to stay here for a night, then change to other budget hotel.
If you end up staying, do enjoy the pool as well as the steam, sauna and jacuzzi!
Check the latest price of Adimulia Hotel here.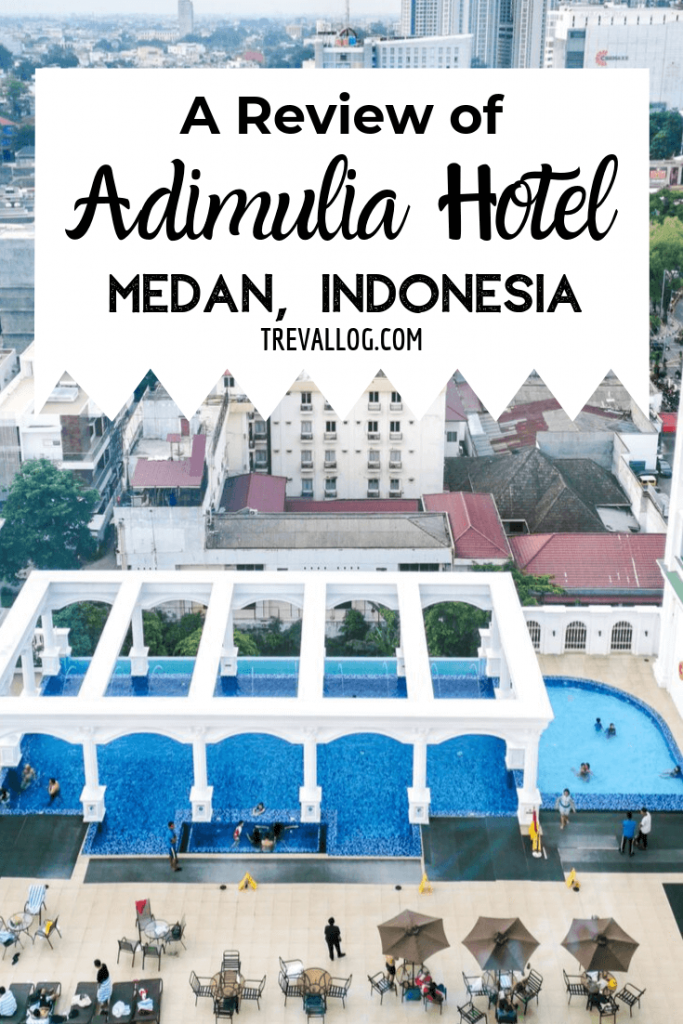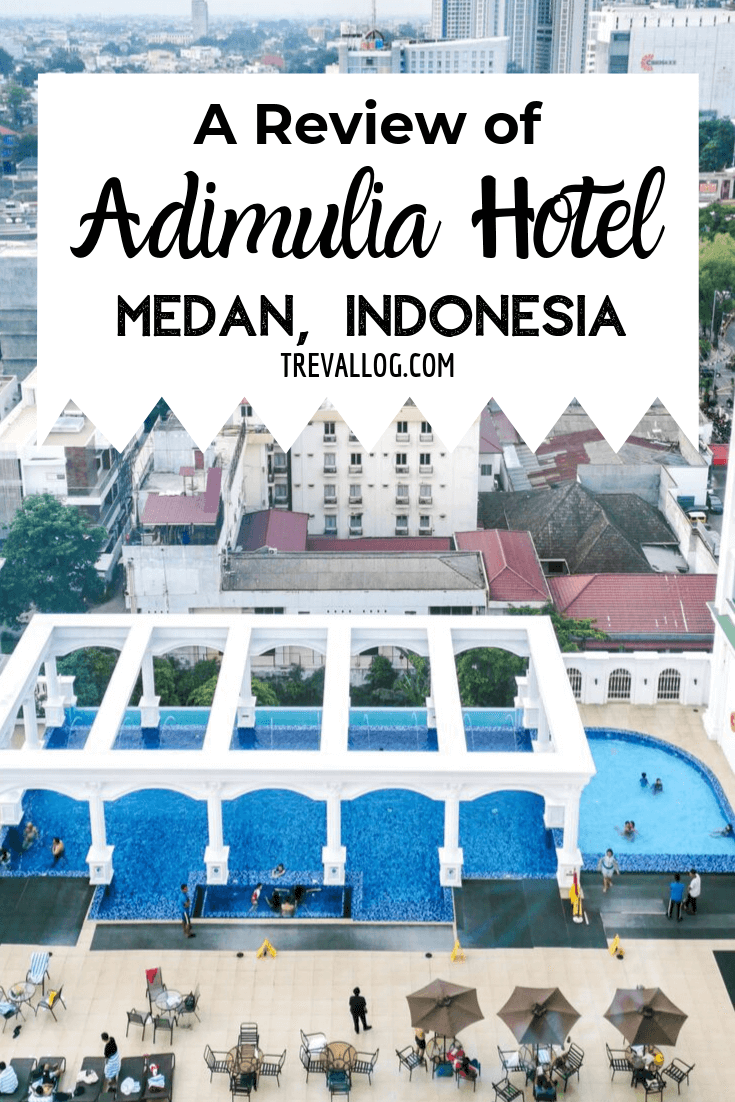 PS: Adimulia doesn't pay me or sponsor me to write this post. I paid from my own pocket both times I stayed there. I write this because I want to share a hidden gem to readers who are planning to visit Medan and looking for a place to stay.
Disclosure: Some of the links in this post are affiliate links. If you make any purchase through my links, I will receive a small commission, at no extra cost to you. Thank you for your support ?