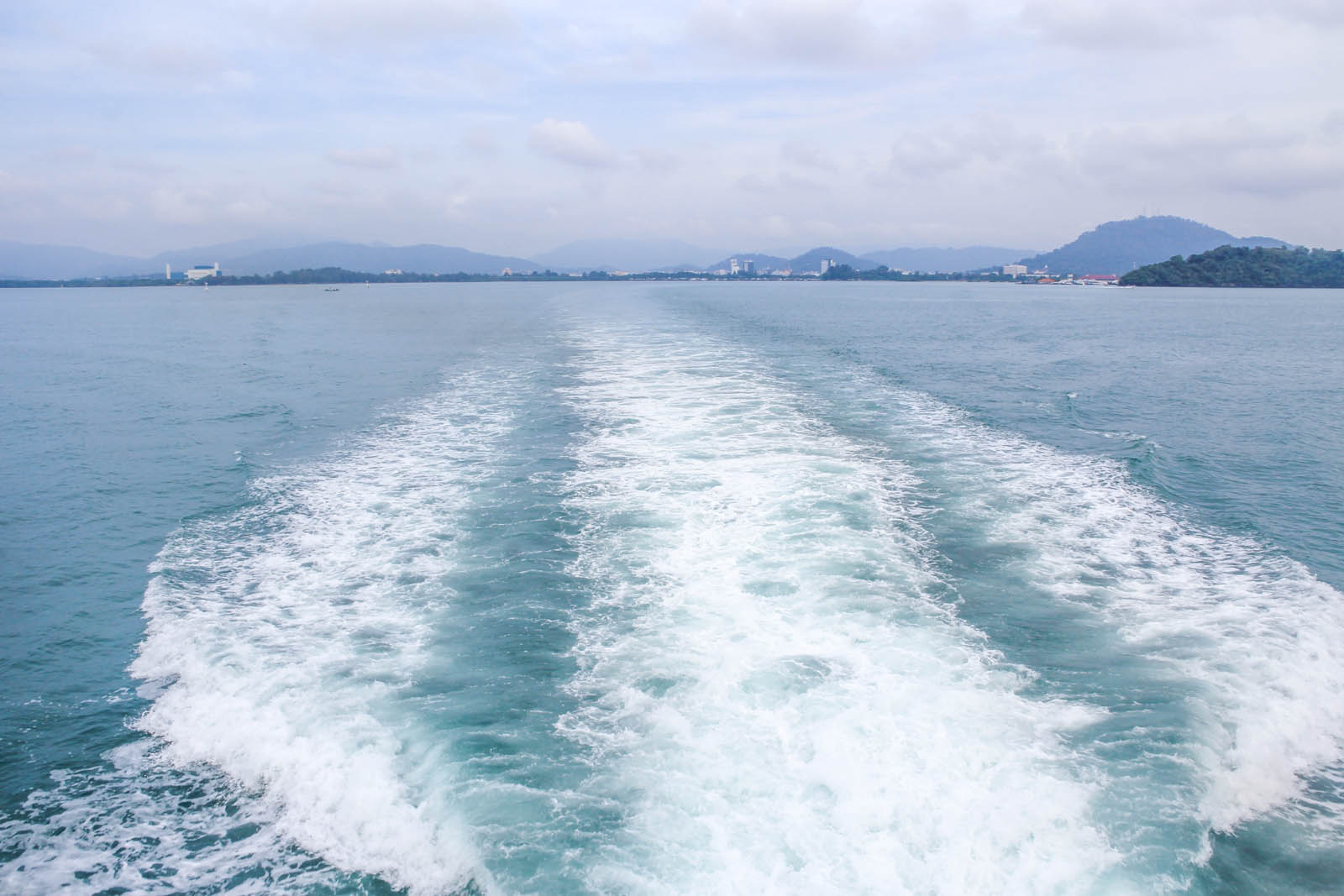 Okay, so, I'm really late to the miles game.
I have no one to blame but me, honestly. 10 years ago, when I first got my credit card, I googled about travel hacking for Asia. After a few minutes of clicking next, I called it a day. "There's no such thing as travel hacking in Asia," I sighed. In the following years, I didn't bother to search for that topic anymore because it simply doesn't exist. Or so I thought.
Fast forward, these days there are tons of information on the internet about travel hacking in Singapore. I've been reading and learning about the miles game from Lionel and Aaron. My main strategy up to last year was to use Citibank PremierMiles Visa for all of my expenses and accumulate never-expire miles over the years.
In October 2018, I stumbled upon American Express SIA KrisFlyer promotion booth at one of the shopping malls in Singapore. The first thing they mentioned about the cards were the sign-up bonuses. "There aren't many cards that offer miles as sign-up bonus in Singapore, that I can qualify for," I told myself (months later, I found out I was wrong, but that's another story).
I was intrigued. Then, I was obsessed. Then, I signed up.
From then, life was a rollercoaster, filled with curiosity, anxiety, hopelessness, joy, creativity and doing things I'd never had done otherwise.
Here's my pursuit of American Express SIA KrisFlyer's sign-up bonuses a.k.a how I earn these sign-up bonuses when Amex is not accepted by a lot of merchants in Singapore, and when I'm not a big spender.
Why did I sign up?
Need I say more? It's the welcome bonus, guys. Here they are:
5,000 miles on the first spending
1,500 miles for supplementary card (up to 2 supplementary cards)
7,500 miles if you spend $3,000 within the first 3 months
7,500 miles if you spend $3,000 within the 4th to 6th months
500 miles when you take your first Grab ride with Amex as default payment
*PS: Amex runs different promotion throughout the year, so everyone may not have the same welcome bonus as I did. Please read the terms & conditions carefully before signing up.
I'm confident that I could definitely earn the 5,000 miles for first spending + 1,500 miles if I enroll my hubby + 500 miles for using Amex in Grab. That's already 7,000 miles without much effort! Almost enough for a one-way ticket to Indonesia (you need 7,500 miles to redeem one-way Economy ticket to Indonesia, Malaysia and Brunei).
The hard part would be to earn 7,500 miles by spending $3,000 within 3 months. No less.
PS: On top of the above bonuses, you can easily earn extra 5,000 miles upon your first $50 spend within the first 3 months if you sign up with my referrer links here (only for Singapore Citizens, Permanent Residents or Expatriates aged 21 years old or over). At the same time, I will get 5,000 miles bonus too if your application is successful and you don't cancel the card within 6 months. I didn't get this kind of bonus when I signed up because I did it with the staff, not through anyone's referrer (sad face). If only I knew earlier…
There are 2 cards in the Amex SIA KrisFlyer series. I signed up for the blue one called Amex SIA KrisFlyer Credit Card (sort of entry card) with lower income requirement, lower annual fee and lower bonus. The other is called Amex SIA KrisFlyer Ascend Credit Card. I didn't sign up for the Ascent card because the minimum spending is too high for me to fulfill ($6,000 in 3 months to get 15k miles). I'm planning to wait until I have a big purchase before I apply for the Ascend card.
Even though this card has spectacular bonuses, it's worth noting that Amex SIA KrisFlyer has several disadvantages compared to my beloved Citibank PremierMiles Visa. Here they are:
Amex SIA KrisFlyer doesn't have free access to priority lounge; Citibank PremierMiles Visa has 2 free access each year (you can bring a guest, you + your guest will be counted as 2 visits)
The miles earned from Amex SIA KrisFlyer will be credited directly to your KrisFlyer account (and it will be valid for 3 years only) while the never-expire miles earned from Citibank PremierMiles Visa will be stored in your Citibank account forever or until you transfer it to any airline's program (you need to pay for transfer fee)
Is it easy to spend $3,000 with Amex?
Even though both my hubby and I charge our spending to this one card for the 3 months, it was REALLY DIFFICULT (capital and bold) to meet the required spending amount of $3,000 in 3 months. Here are the reasons why:
Lodging: we stay with a relative, so we don't really pay rent, only token of appreciation. If we rent from a landlord, we can easily use cardup or ipaymy to pay for rental fee with Amex.
Transportation: we thought we could use Amex to top up EZ-Link. We both spend $100 to $150 a month, so we easily spend about $750 for public transport in 3 months. Guess what? Amex is not accepted as a top up method by EZ-Link. Bummer.
Food: we don't do cafe or restaurant frequently, only once in a while. Most of the time we eat at hawker centres and they only accept cash or NETS (debit card). Occasionally, I treat myself breads from BreadTalk but they don't accept Amex. Seriously?
Shopping: again, shopping is not our forte. We don't shop for new clothes unless it's emergency or crazy sale.
Groceries: I often buy snacks from Sheng Siong because it's near my office. Guess what? Amex is not accepted. Luckily FairPrice accepts Amex but we have a stack of $20 FairPrice vouchers that we need to use before July 2019, ugh!
Phone bills: we both use Singtel and Singtel doesn't accept Amex. Wonderful.
Because it's almost impossible for us to spend that amount, I asked my family and friends to use my card when they buy things online! Well, my friends have their own cards and they want to accumulate points for themselves, duh. My family? They don't really buy things online except flight tickets.
So, what do we do now? Obviously, we have to get creative! We don't want to spend unnecessarily just to get these bonuses.
How did I actually spend $3,000 with Amex?
After liters of blood and tears, I'm proud to say that we are finally able to meet the spending requirement through several challenging purchases. Here's the actual breakdown of how we spent $3,000 in 3 months:
Flight tickets: Jetstar flight to Medan ($755, freaking expensive because it was Christmas time but I really wanted to spend my birthday with my family), Jetstar flight to Bali ($330, we're going in Q3 2019 yay), AirAsia flight from Medan to KL during CNY ($153), Jetstar flight to Bangkok ($238, we're going somewhere in the 2nd half of 2019 yay).
Bus tickets: BusOnlineTicket Singapore to Seremban ($65)
Online course: Pinfinite because I want to increase the blog's presence in Pinterest world ($419)
Groceries: FairPrice – when we spend more than $20, we'll use $20 vouchers and pay the remaining with Amex; if we spend less than $20, we pay with Amex ($17 in Nov, $26 in Dec, $60 in Jan), Giant ($1.25)
Food: Song Fa ($52), Habitat Honestbee ($16.5), Ajisen Ramen ($15.3), Soup Restaurant ($11.2), Ming San ($21), Yakun ($9.8), Ikea ($9.5), boxgreen because I'm trying to snack healthily($16) (click here to get $10 off your first box),
Shopping: Charles Keith ($20), Uniqlo ($45)
Entertainment: Christmas in Wonderland ($8)
Transportation: Grab rides ($14 in Nov, $12 in Dec, $33.5 in Jan), top up GrabPay ($20)
Others: ishopchangi ($67.5 for Irvin's), Ikea ($74.5 for storage containers because we were moving house), my sister's purchase ($6), graphic card ($40)
Overseas spending: in Medan ($41), in Seremban ($17), in JB ($7)
8 months supply of Tiger Beer because there's a big promotion, $49.80 for 30 cans, and because we are running out of time to achieve the minimum spending requirement ($398)
What's next?
Right now, I have 18,000 miles in my KrisFlyer which will expire in 3 years. I'm still considering if I should chase the 7,500 bonus miles for spending $3,000 within 4th to 6th month. It'll be an uphill battle but at least I'm quite prepared with knowledge about which merchants accept Amex. If I do achieve it, I'll definitely write on this blog about how I do it.
***UPDATE: I hit $3k spending in month 4th to 6th but it turned out that during my sign-up period in Nov 2018, the promotion didn't include bonus 7500 miles for spending in month 4th to 6th. Oh well..
Is it for you?
Everyone has his/her own preferences, income level and spending volume. If you're considering whether it's worth getting the card, there are a few points to consider:
First of all, you need to meet the income requirement ($30,000 for citizen/PR, or $60,000 for foreigners)
You need to create a KrisFlyer account (you can sign up for free). The miles you earn will be transferred to your KF account every onth without any fee. Since this is a KrisFlyer card, you can only use the miles for KrisFlyer partners program. In short, if you want to redeem flights, you can do it only with SIA, Scoot, SilkAir and selected partners airlines.
Can you pay the majority of your spending with Amex? If you can't spend $3,000 within 3 months with Amex, I think you can still sign up to get the 5,000 miles first-spend bonus and 500 miles first-Grab-ride bonus.
Will you accumulate enough miles to redeem your "dream flight" in the next 3 years? If you don't redeem your miles, they will expire 3 years after it's credited to your account. So, you might end up redeeming your miles for Economy class instead of the glamorous Business/First Class/Suite. If you use other never-expire miles cards, your dream flight can wait for you until you have enough miles, even if it takes you 20 years.
Now, here's the most important question….
How can you achieve the minimum spending requirement when Amex is not widely accepted in Singapore?
Here are some ideas…
Online purchase. Nowadays most online payment gateway accepts Amex so this is the easiest way to pay with Amex. Example of online purchases: flights, bus tickets, hotels, clothing, electronics, online courses, etc.
For offline purchases that you usually pay with cash or nets such as rental fee, rental deposit, Condo management fee, tuition/school fees (to Singapore based schools or education centres), insurance premium, tax, you can use CardUp. There's service charge so you need to calculate whether it's worth paying the charge to get miles. (PS: Get $20 off on your first payment of min $1,000 if you use my invite code "SENGYEWY863". I will also get $20 off my next payment of min $1,000. To be honest, this $20 off will be hard to get if you & me don't have big purchase.)
Everyday purchase if possible. I've been there, I know the feeling when the cashier told you "Sorry, no Amex," but just shove the card to them without asking whether they accept it. There was one day, I asked an auntie in McD if I can use Amex, she said, "I'm not sure; it's better that you give me Visa or Master." Later, I found that McD Singapore accepts Amex. There goes my $7 purchase.
Buy in bulk things that you are going to use/consume in the future. E.g: detergent, rice, instant noodle, coffee, tea, beers, bottled/canned drinks, tissue, toilet paper, shampoo, soap, face wash, perfume, etc. But make sure these things don't expire before you even have time to use them. Oh ya, buy from NTUC Fairprice because they accept Amex (Sheng Siong doesn't).
Buy vouchers. If there aren't many things that you can buy in the previous point, buy vouchers (Eg: NTUC vouchers), but try to get vouchers that don't expire in less than 1 year. If you can't consume it all, I suggest you sell them at discounts in Carousell.
Top up GrabPay in advance if you use Grab frequently.
M1 or StarHub bill payment (you can't use it for Singtel).
Volunteer to pay first when eating out with friends. Then, have them transfer cash to your account.