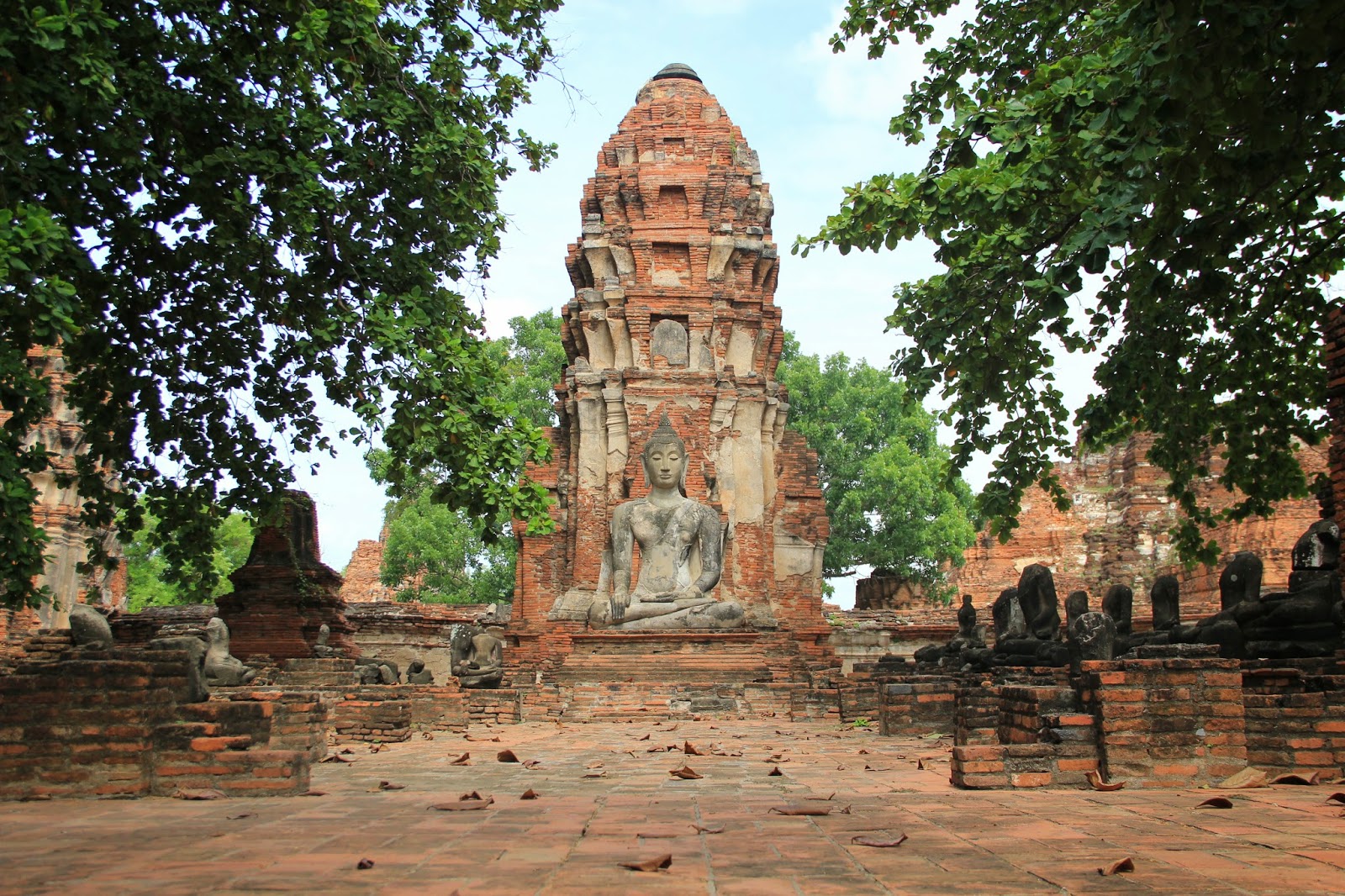 We started our day with a bowl of boat noodle for breakfast along Naresuan Road. We rented bicycle for whole day from our hotel, and we were making our way to Wat Maha That when we spotted boat noodle stall. In Wat Maha That, we witnessed the famous Head of the Sandstone Buddha Image. From there, we continued to Wat Phra Ram and witnessed elephants on the way. After that, we went to Wat Phra Si Sanphet. It happens that 11th and 12th July are Thailand's national public holiday, related to religious event, therefore all the temples admissions are free of charge in Ayutthaya. At the same time, all shops are prohibited from selling alcohol.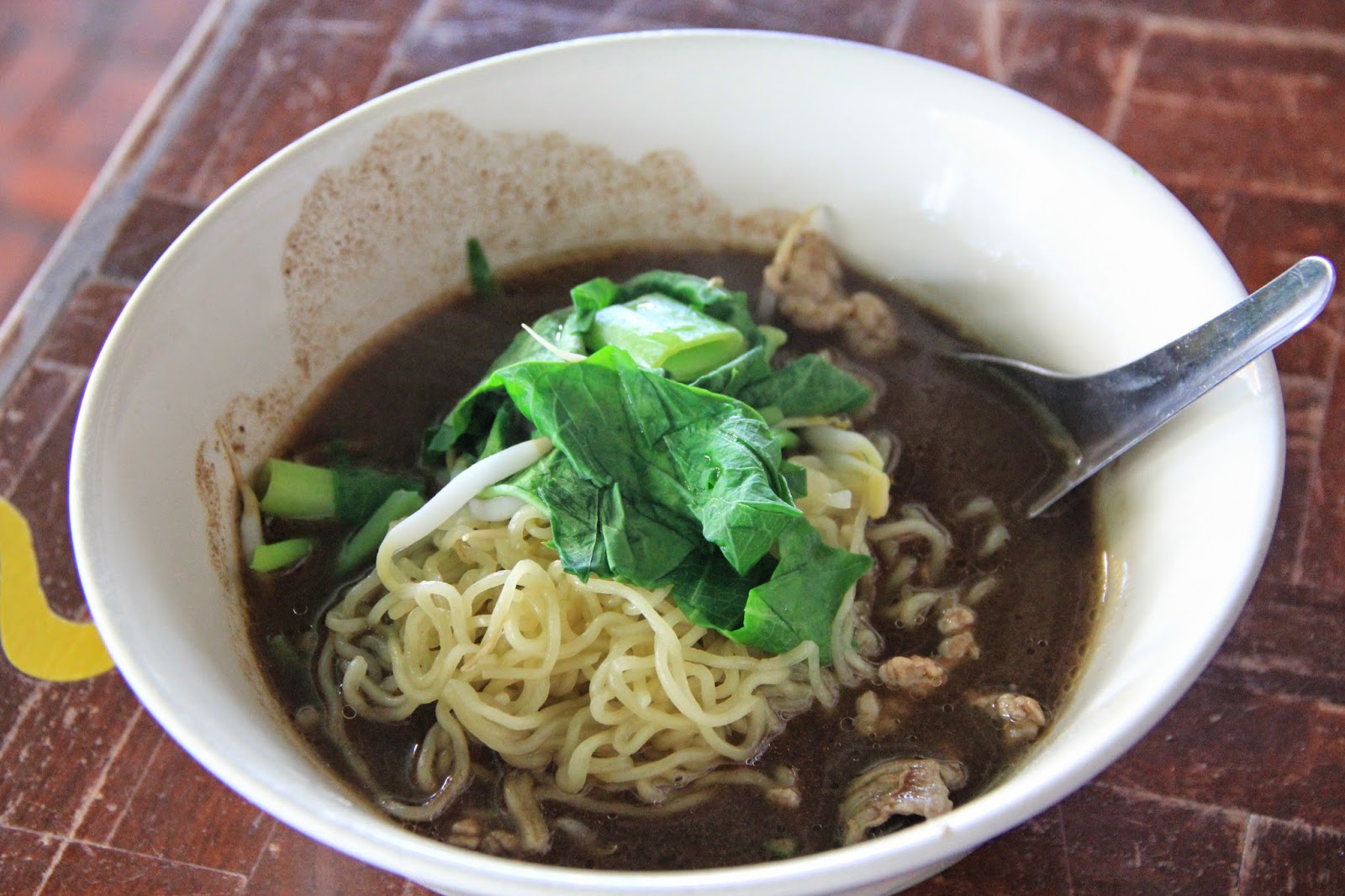 Boat noodle along Naresuan Road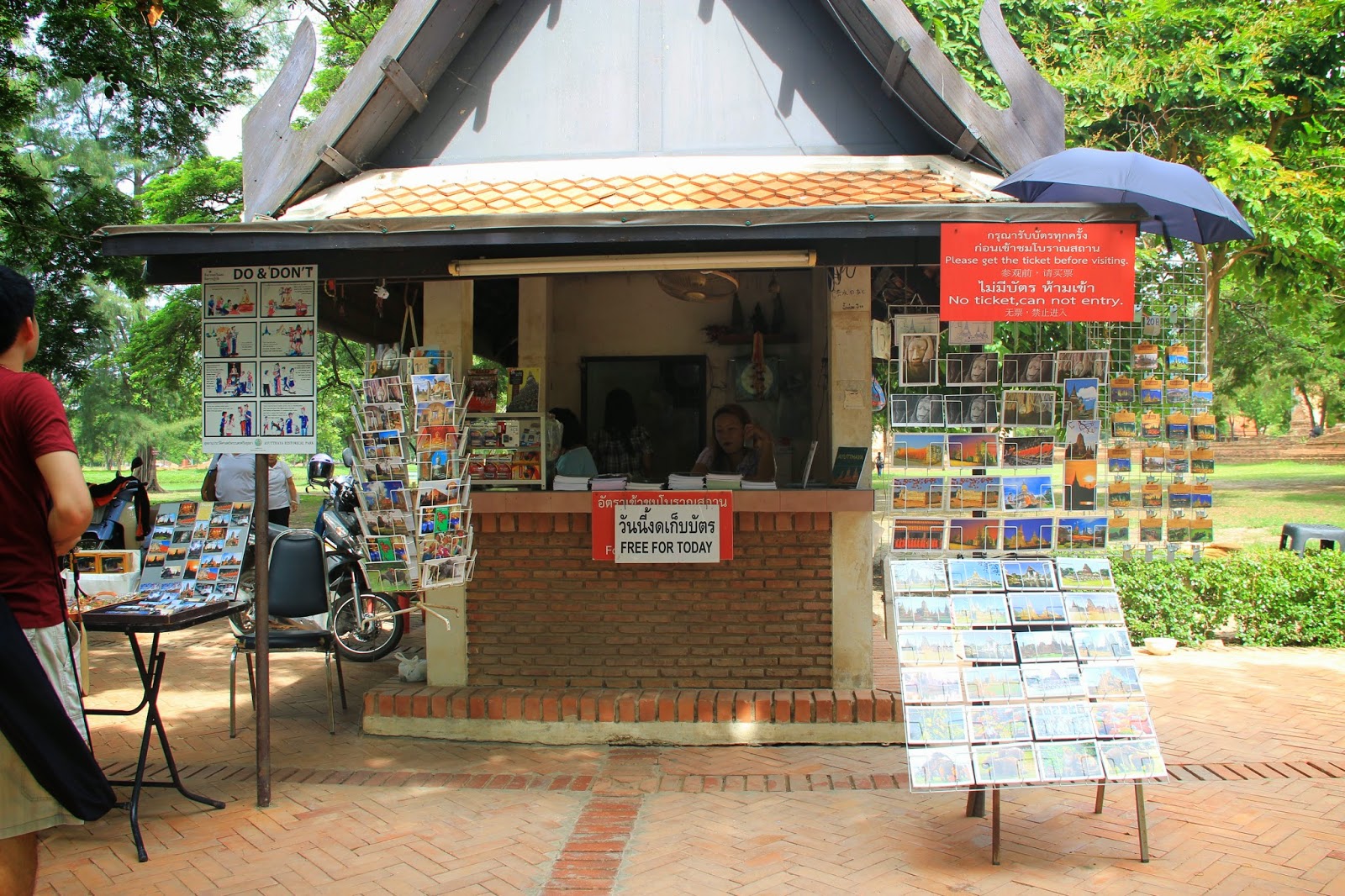 Free admission for the day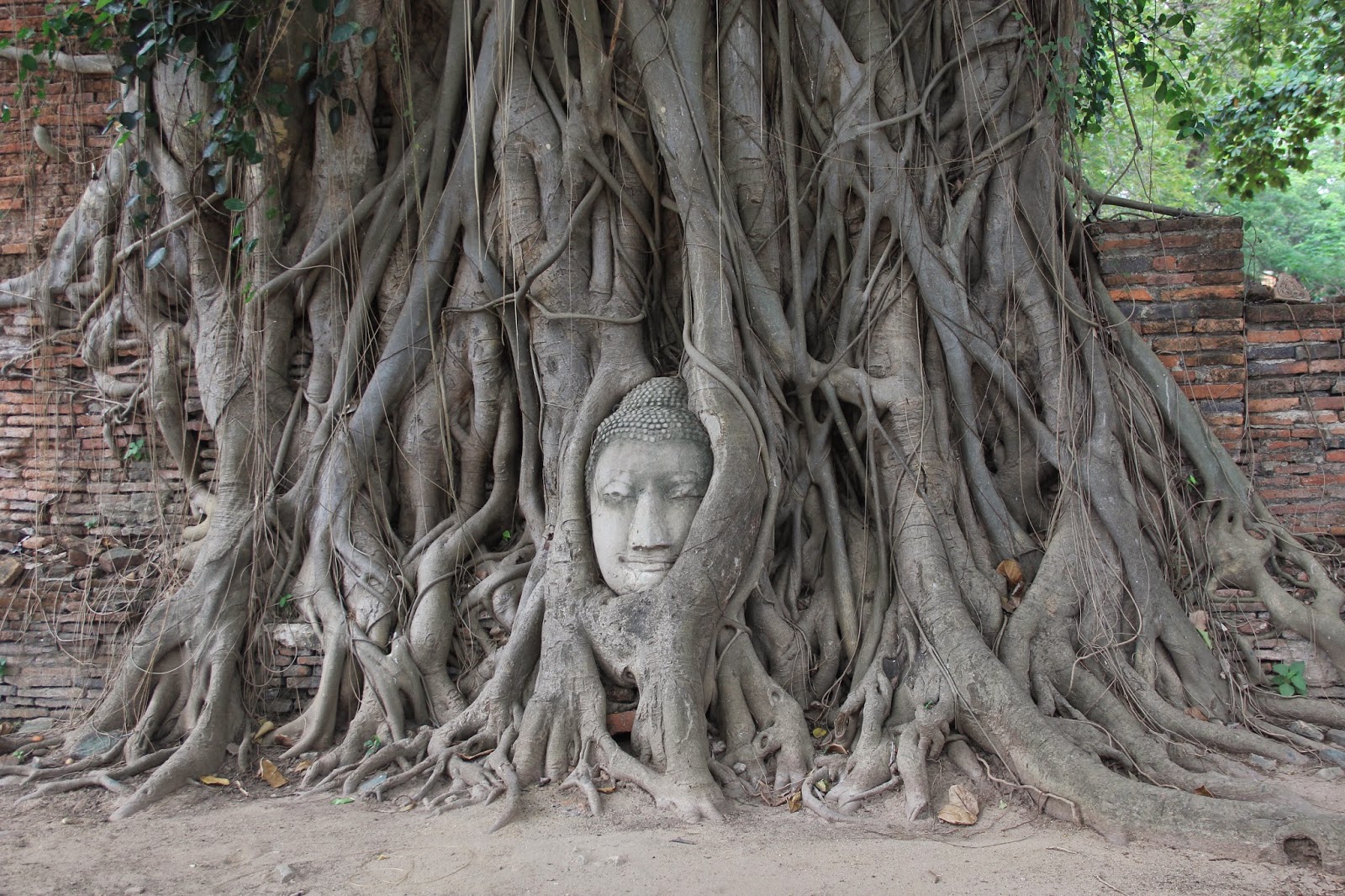 The Head of the Sandstone Buddha Image in Wat Maha That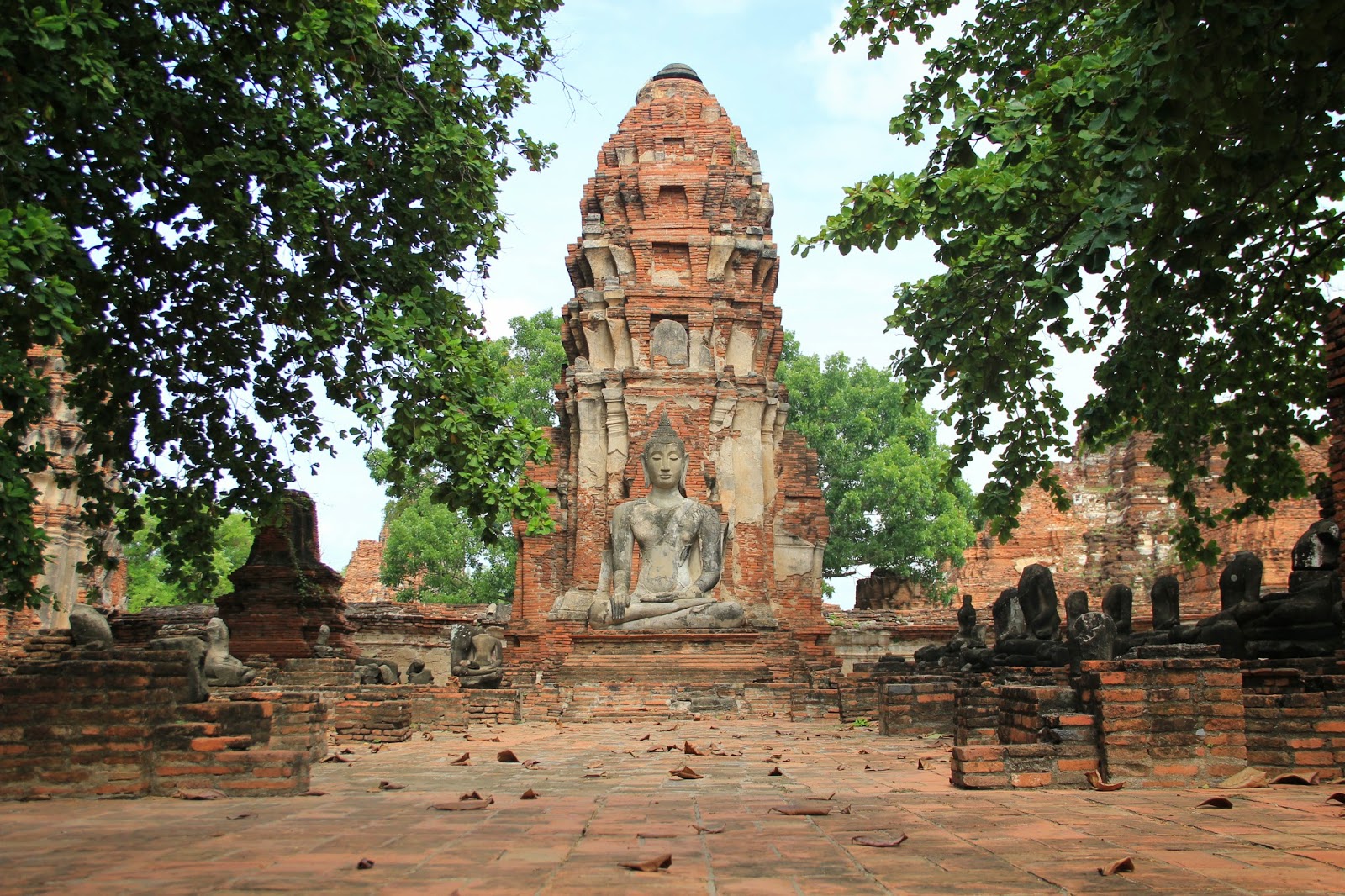 Buddha statue in Wat Maha That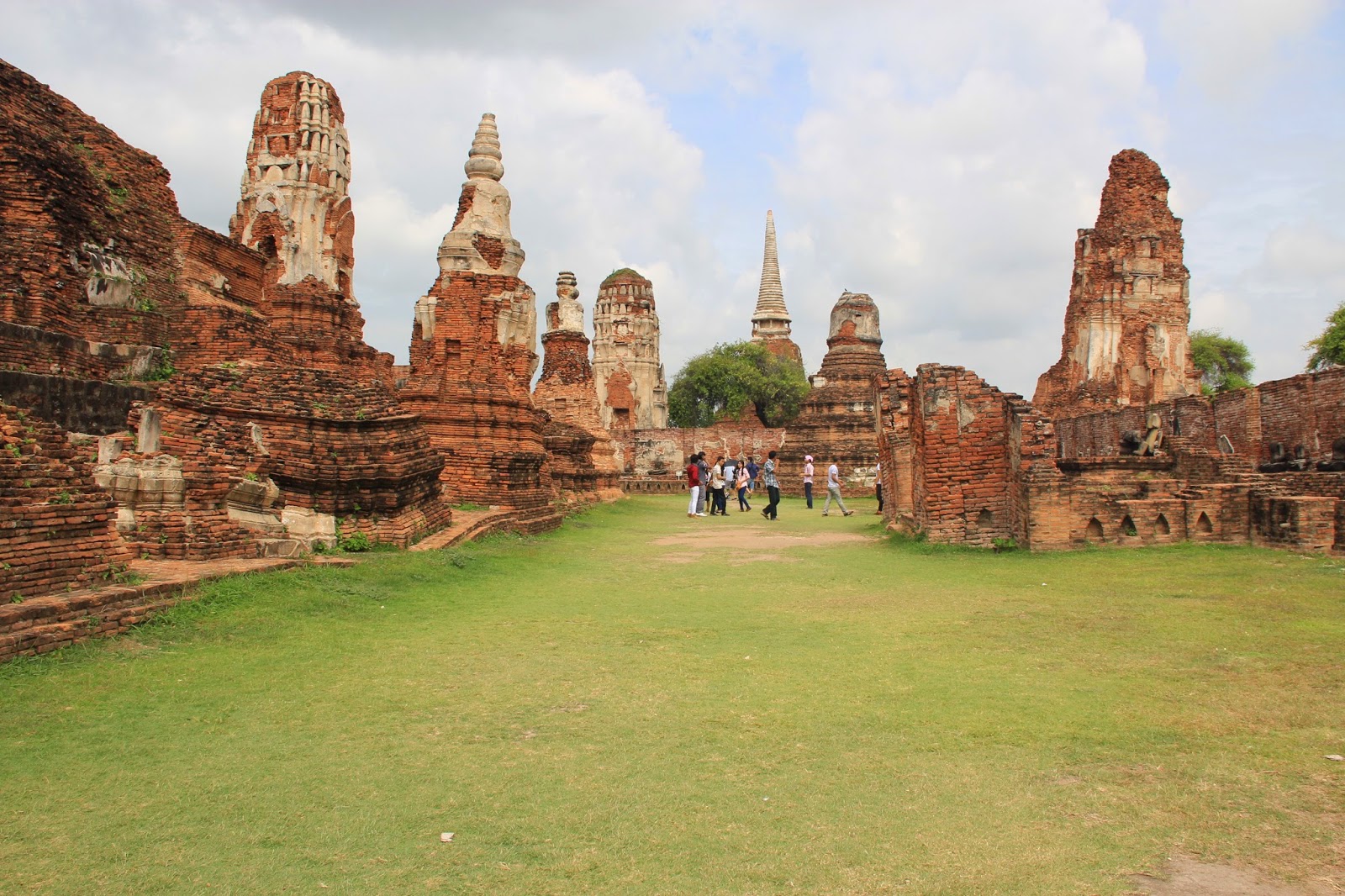 Ruins in Wat Maha That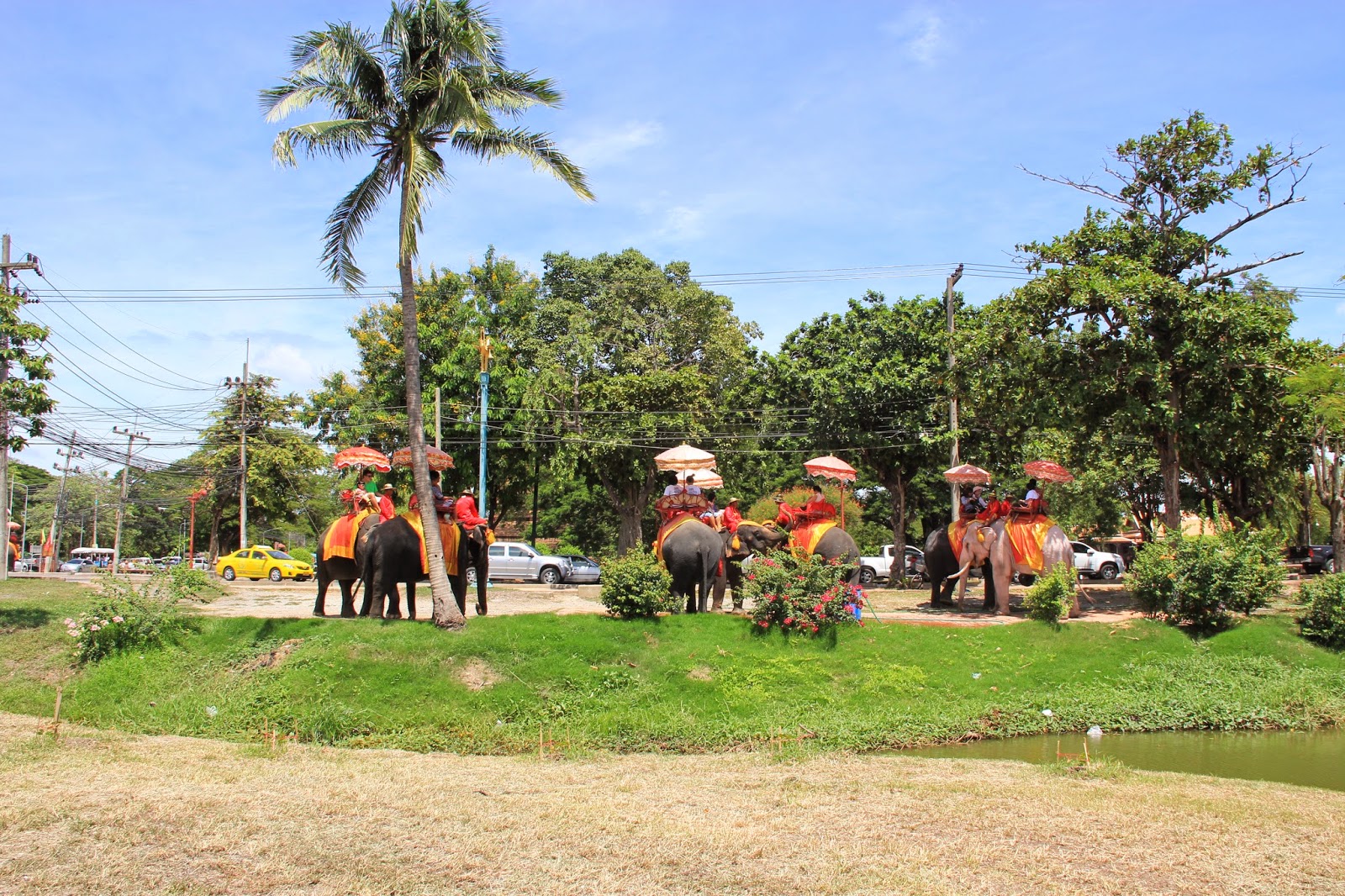 Elephant rides for tourists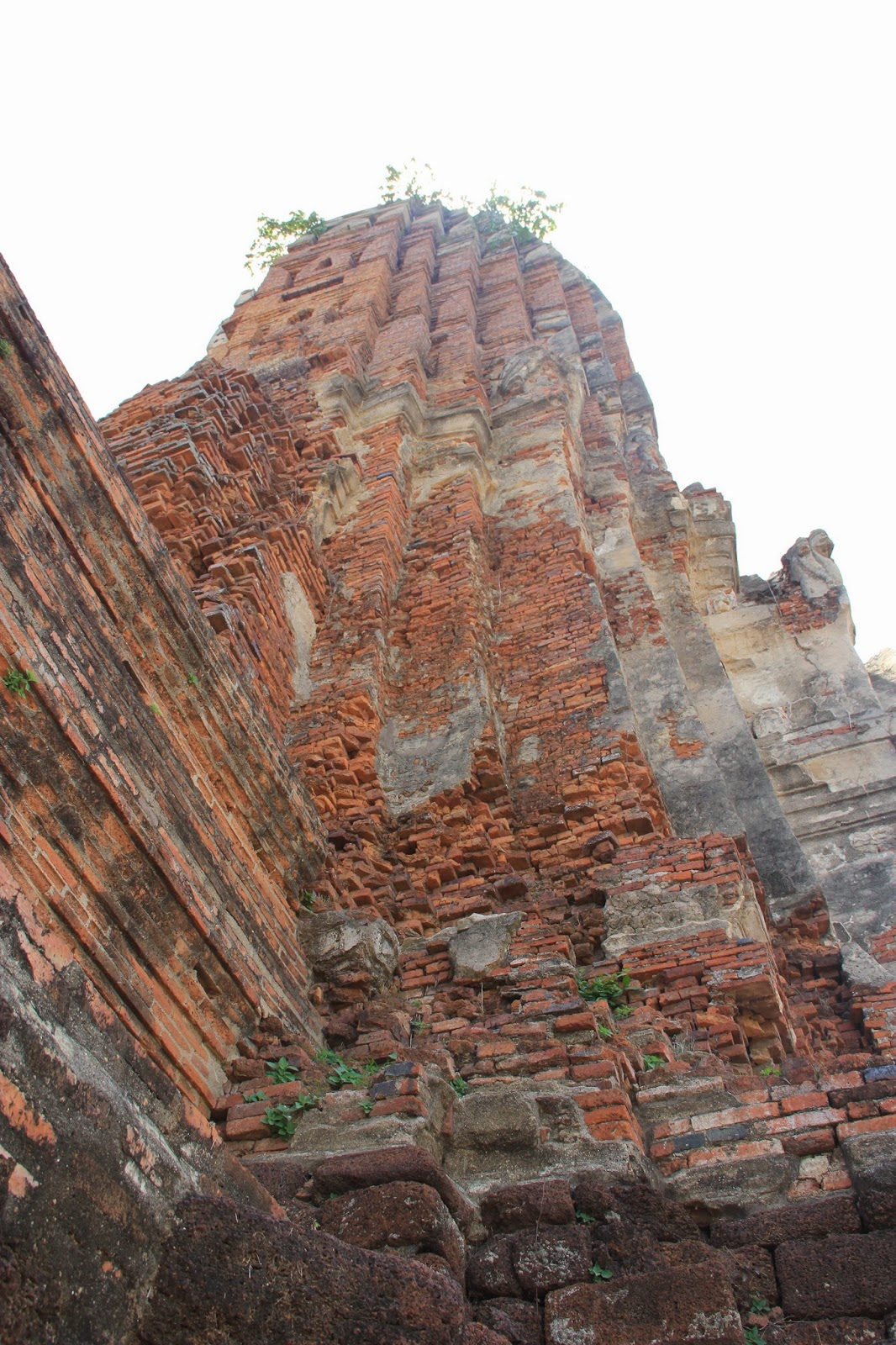 Wat Phra Ram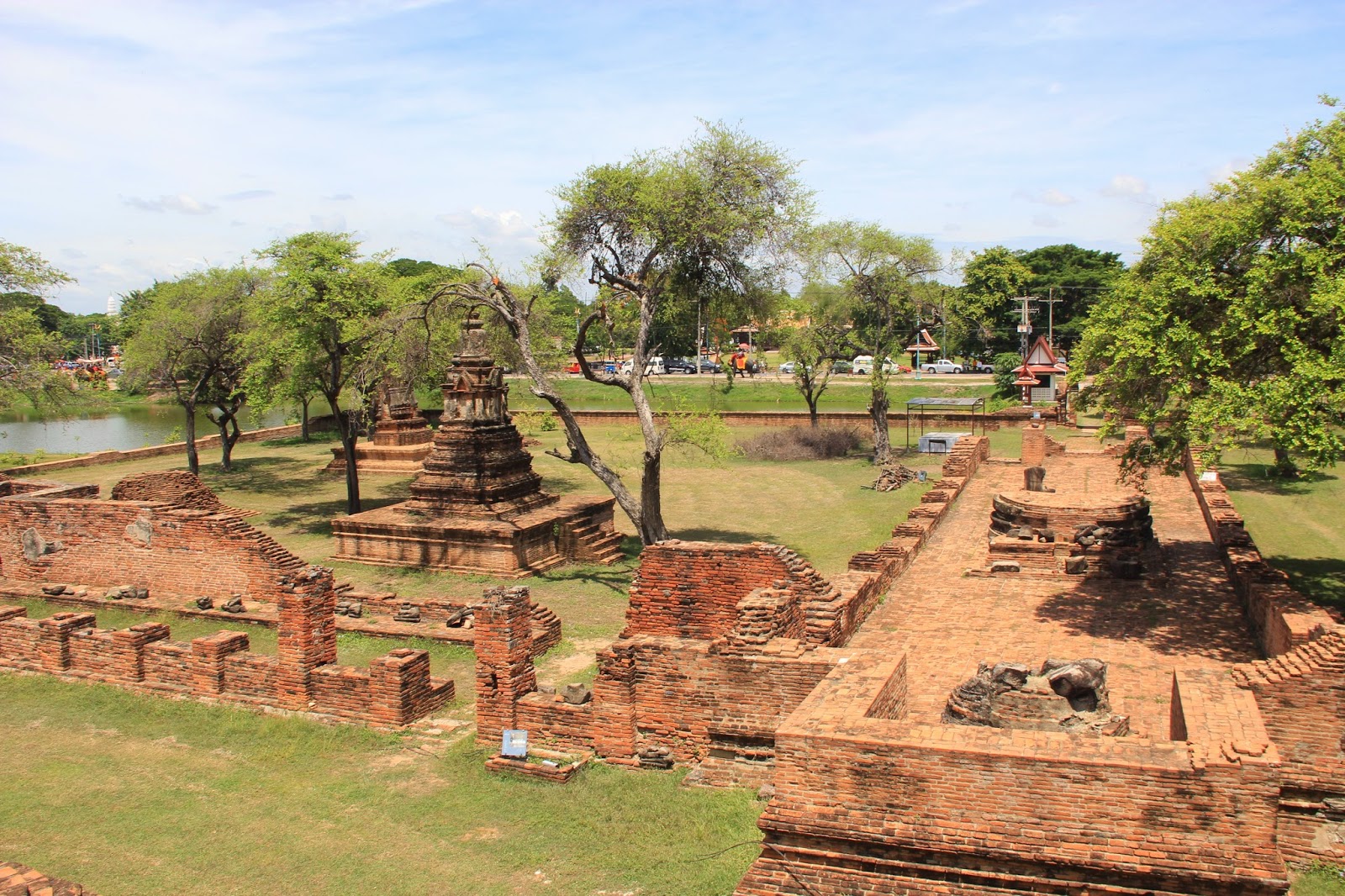 Wat Phra Ram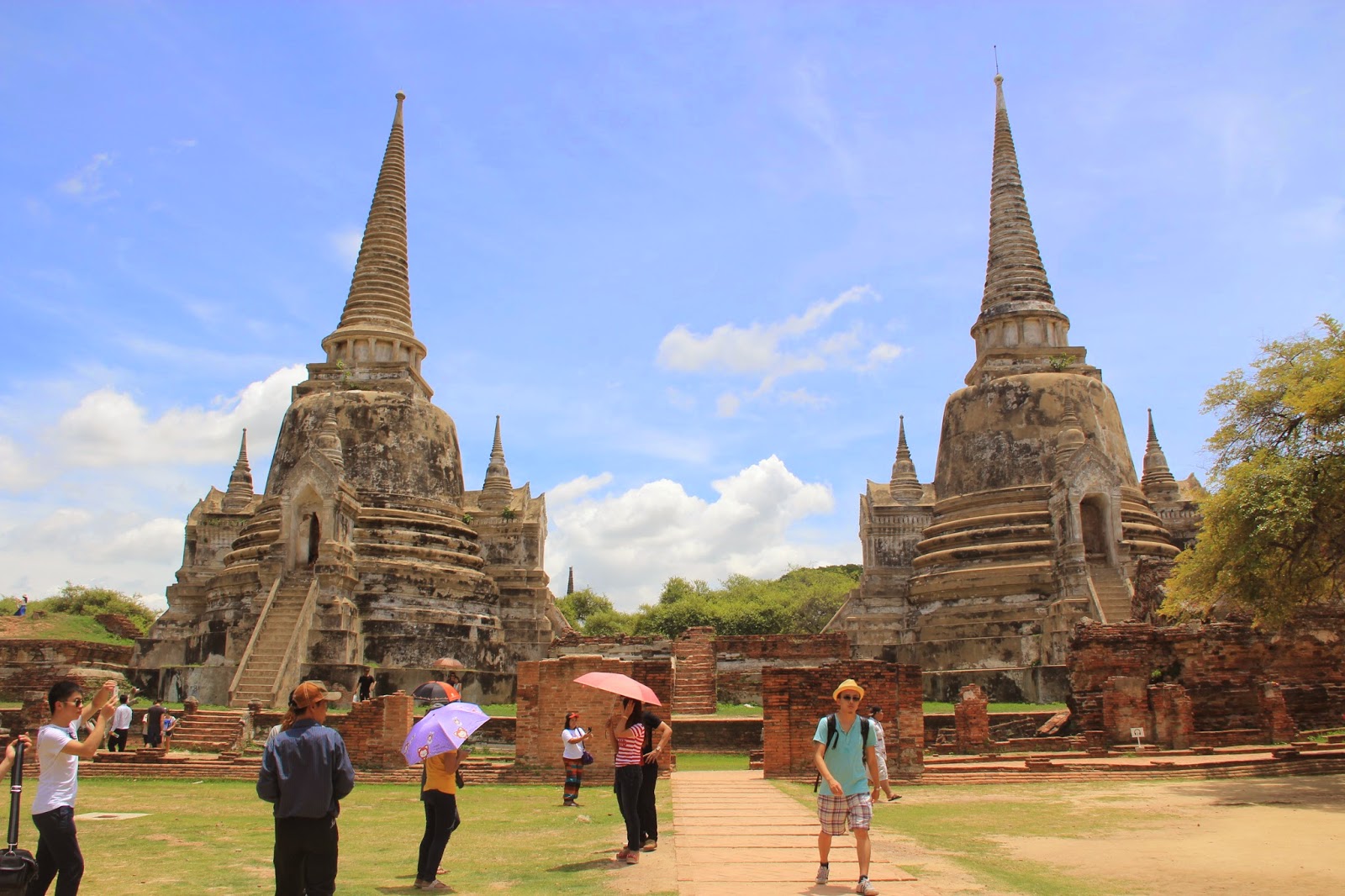 Wat Phra Si Sanphet
Temple near Wat Phra Si Sanphet
After 3 temples visit, it was already noon. So we head back to hotel, and had some ice cream at Swensen's near our hotel. We then took our bag and went to Chao Phram market to take minivan back to Bangkok. In Bangkok, honestly, I didn't know where the minivan dropped us. There were no BTS or MRT nearby, there's only chaotic roadside market. We were walking back and forth without aim. Finally, fortunately, we saw bus 29. We knew that bus 29 would go to Mo Chit BTS station, so we took the bus. It did bring us to Mo Chit BTS after almost like an hour of journey. The best thing is, it's so cheap, about 6.50 baht.
From Mo Chit BTS, we walked to Chatuchak weekend market with our backpacks. It was really a great market. We did some shopping and had a lot of street snacks before eventually took MRT and BTS to our hotel at Imm Fusion (BTS: On Nut) that we booked from Agoda. At night, we did some groceries shopping at Tesco and had some massage at opposite of our hotel.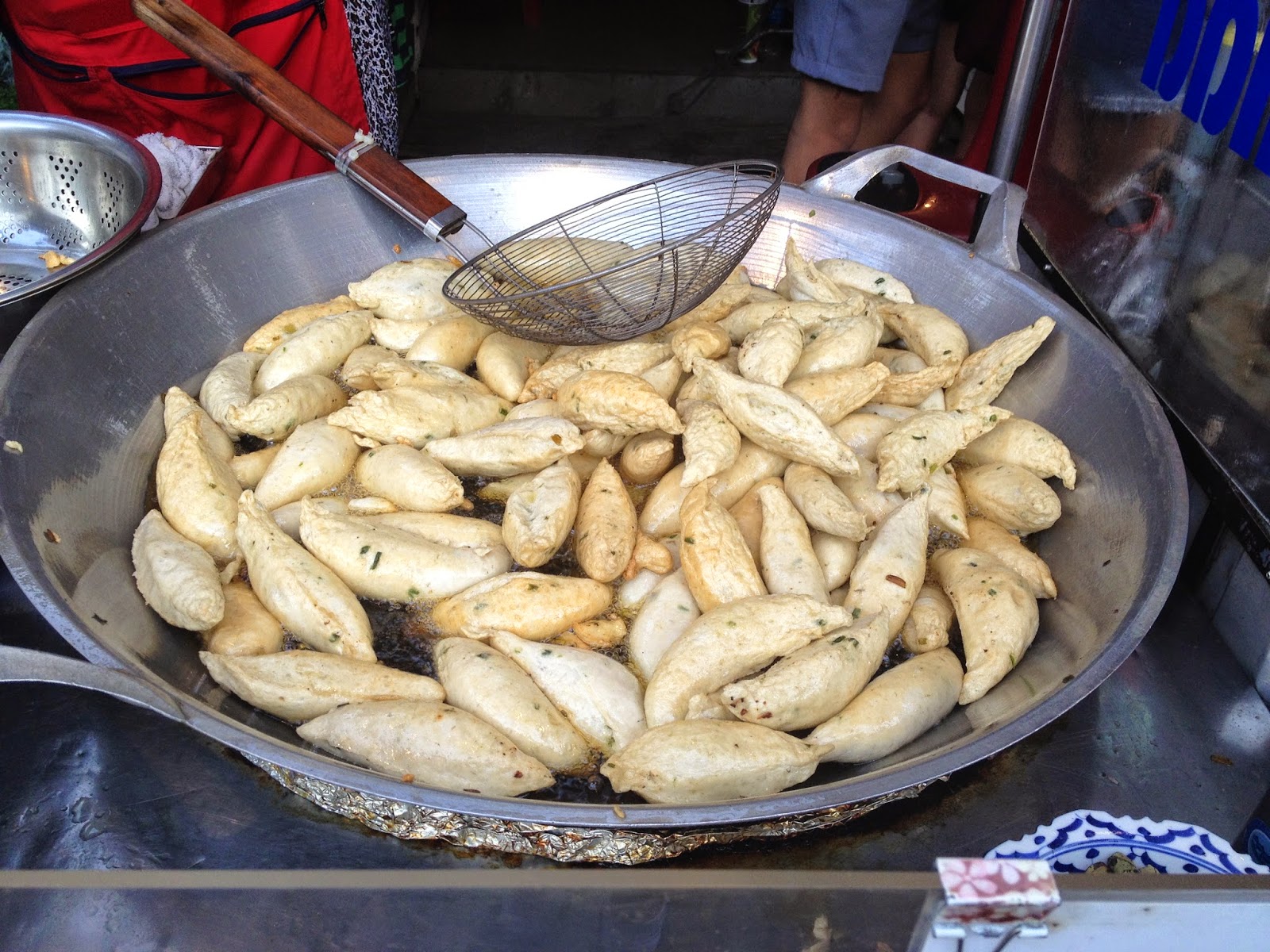 Fishball from Chatuchak Market, 4 pcs for 20 baht only
Date visited: 12 July 2014